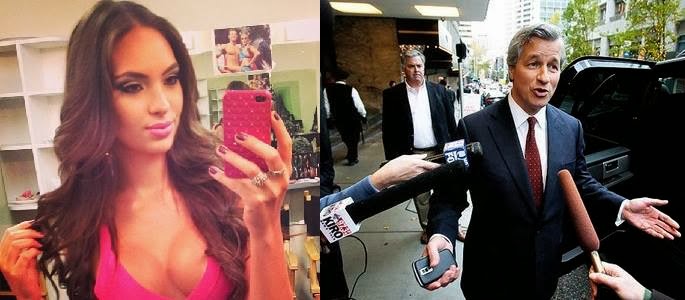 Advertisement
When looking for a partner, people often have a checklist of characteristics they look for. These characteristics can include anything from tall, dark hair, nice eyes, good personality etc.
-
Another characteristic that often appears particularly on the girls list is that the guy should be successful. This is sometimes a bit of an unspoken trait they wish for in a man as it is not really desirable to let men know that is important to you.
Advertisement
The following post is taken from a dating and relationships forum. The original post, written by a "Ms Pretty", is shameless in her desire to find a rich man. In fact she even states the annual salary she would expect from her ideal partner.
The best part though is the response she received from one of the top dogs on Wall Street. With an annual salary of well over $500k, he gives her some valuable advice.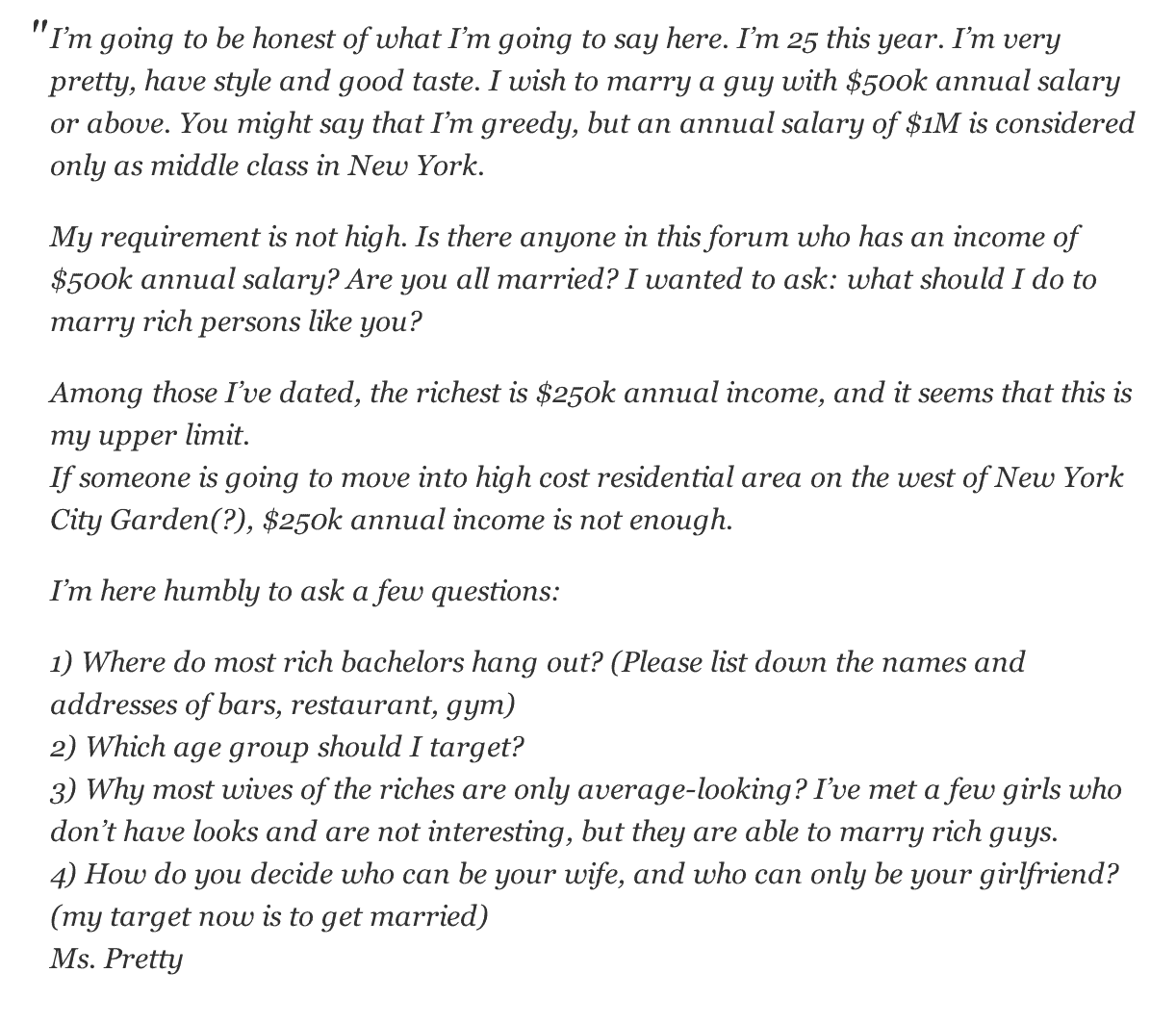 -
And then came the reply from the CEO at J.P. Morgan.
Advertisement