-
Advertisement
All too often I read status updates and blog posts about how men are unreliable and always the reasons to blame for a relationship falling down. It is always worth remembering that it takes 2 to tango and 2 to make a relationship work. If the man is not getting out of the relationship what he is putting in, there is every chance he will get bored and potential move on.
This text was posted to the Twitter account @BroConfessions. It was not written by a man but does contain some real truths about how women should behave towards their man. 
Advertisement
-
The first reaction you may have to the message is to say it is fake and has been created by someone purely to attract attention. If that is your first reaction to this, then you are kind of missing the point.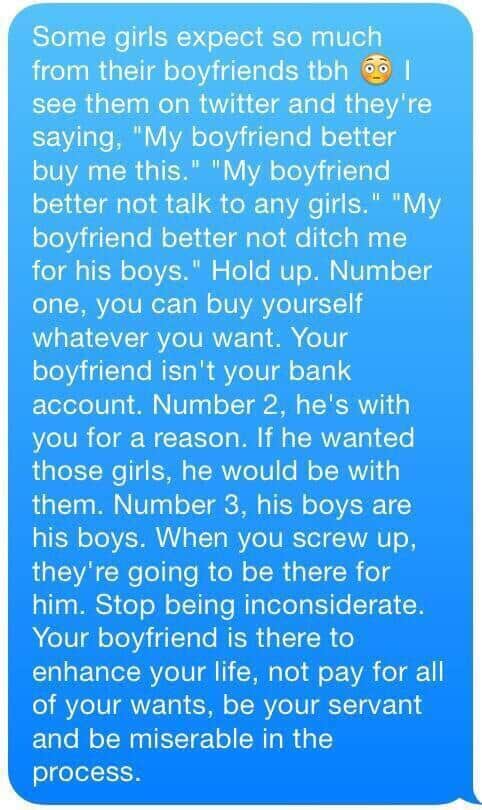 Advertisement