Not a lot is known about the first 10 years of Marnie's life until the day she was was first found by Animal Control. When they found her, she was on the streets of Connecticut looking very ratty and in a very bad way. The image below was taken the day pool little Marnie was rescued.
[AdSense-A]
Originally she went unclaimed and was named "stinky" until one day she was re-homed into the care of her new family. After some teeth were removed and Stinky was given a few baths, she started to look in a bit better shape. She was then given her new name which was named after the musician Marnie Stern.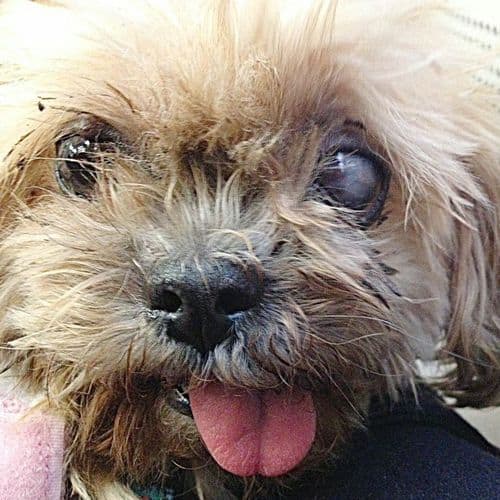 Originally it was thought that Marnie was blind in one eye but after a while it started to clear up and eventually healed completely. The only thing that is now a little different about her is a little twist in her neck and her huge tongue. These features only go to make this cute little dog even cuter.
[AdSense-A]
Now her is a little video of Marnie pottering round a shop. Prepare to be amazed by how cute a dog can actually be.