This image was shared by someone today on Reddit. After finding this notebook on the sidewalk he opened it up to see if he could see who it belonged to. After flicking through,  he came across these 2 pages and quite rightly just wanted to find this girl and give her a big hug.
Advertisement
-
The topic of body image is something we cover a lot on the blog and it is also regularly discussed on our forum. When I saw this, it reminded me of so many unfortunate people I have given advice to in the past. In my opinion, the media and movies we see on TV   are the main reasons young girls end up feeling this way.
Advertisement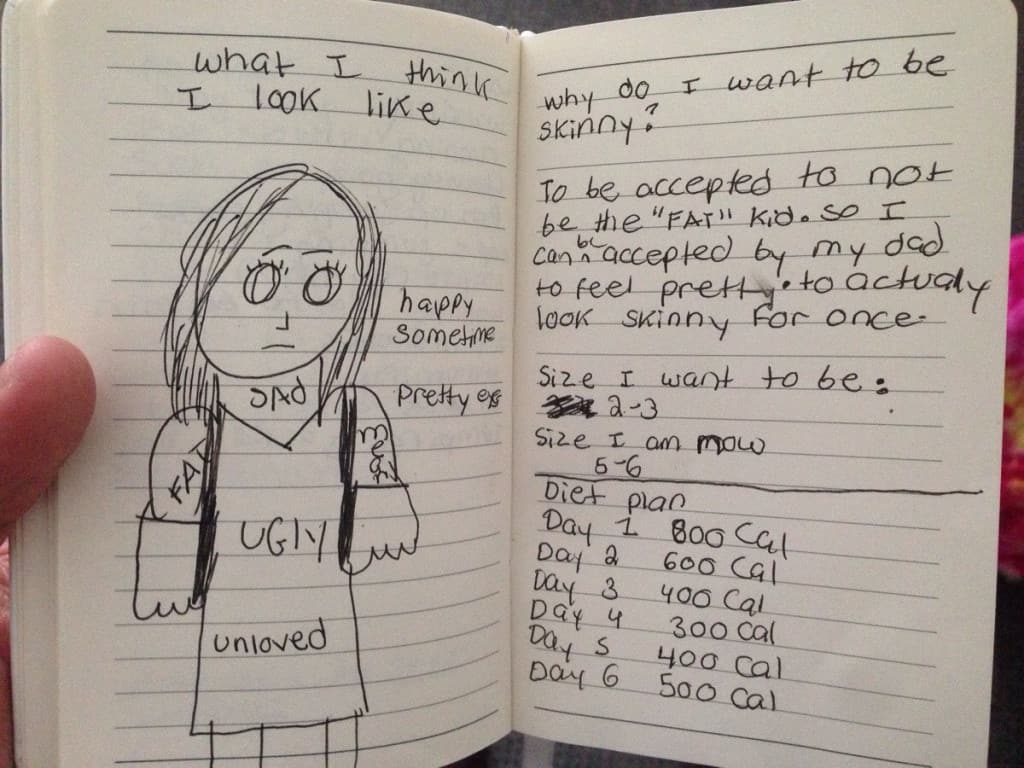 If I could meet this poor girl, I would tell her that there is so much more to life than the way you look and in particular it is so unhealthy for you to focus on body image and weight. Looking at the diet plan on the bottom of the second page, I can see how little she is eating each day. On day 4 she ate only 300 calories. That is the equivalent to just eating breakfast then not eating again until the next day. In other words starving herself.
Advertisement
-
Advertisement
Girls need to know this is ridiculous and living like this is wrong! I bet the girl who wrote these 2 pages is beautiful both inside and out and I just wish I could find her to tell her that and give a big hug.