This is the love story of a guy who wanted to propose to his girlfriend. He found out she was attending a show festival called Bonnaroo and decided it was time.
Advertisement
He gives everyone he can see a note and a flower telling these random strangers what he has planned. They all obviously love the idea. He even writes on a big board "All you have to do is say yes".  The rest is gorgeous and can be seen on the images and video below.
-
First he made this not and handed it round to random people at the gig.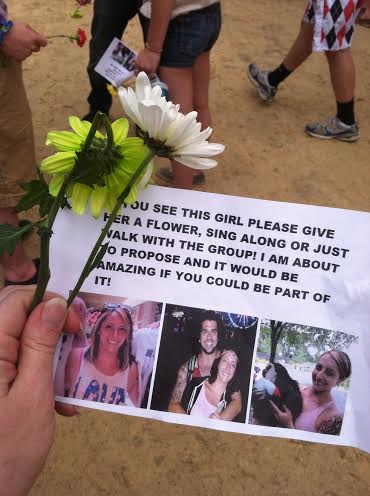 This guy then started to play some gorgeous chords on his guitar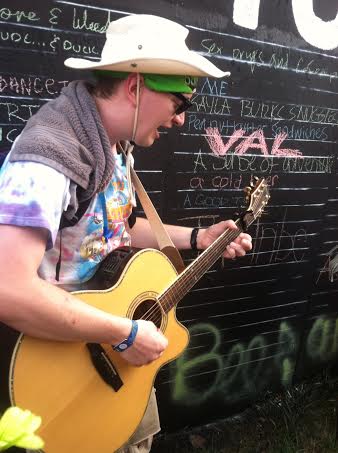 He spotted her in the crowd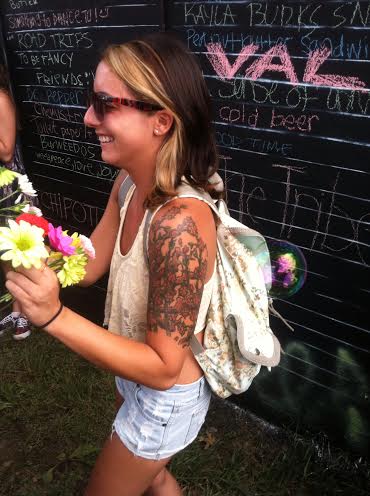 Advertisement
He crouched behind her without her noticing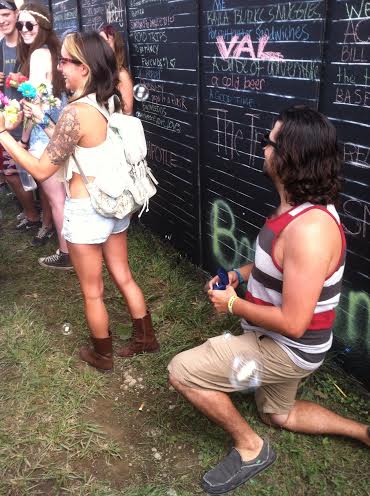 She eventually sees him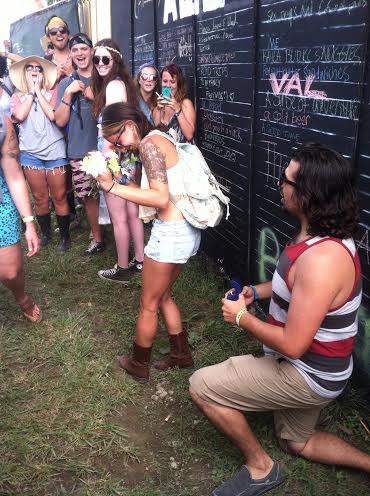 She then sees what is in his hand. A ring.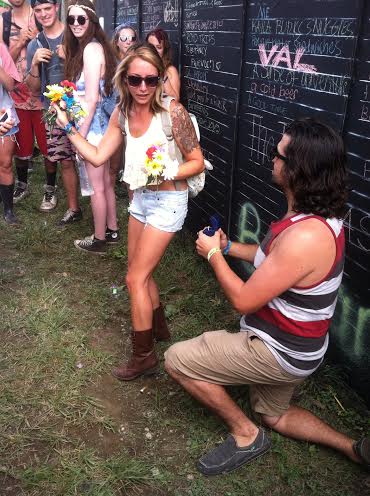 She cries. He cries.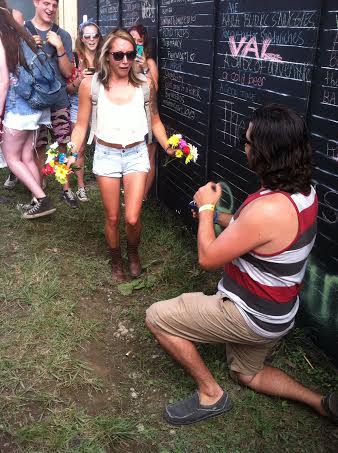 -
She says yes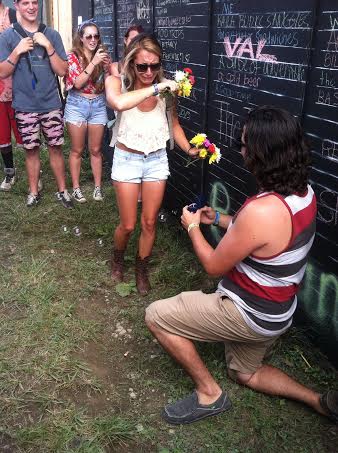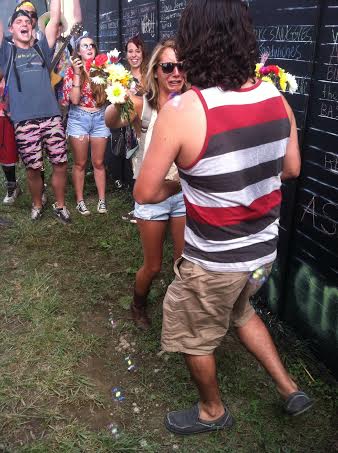 Even the random guy in the crowd cheers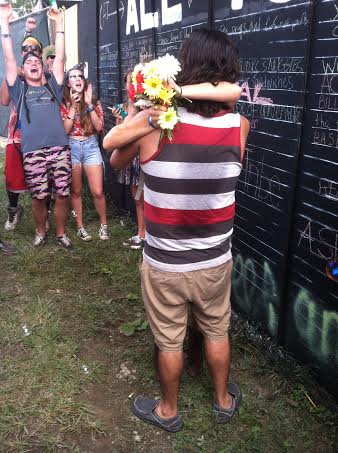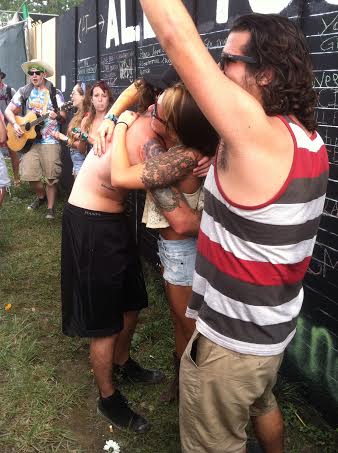 Advertisement
One of the cutest things to happen this year.