Dating sites are created to help people find love with people they may have never met before. When this woman joined a new site called Let's Date, that is exactly what she was hoping for. For her prince charming to come along and sweep her off her feet onto his white horse. Instead she found Trevor.
Advertisement
Trevor started his conversation with her by sending the below series of messages.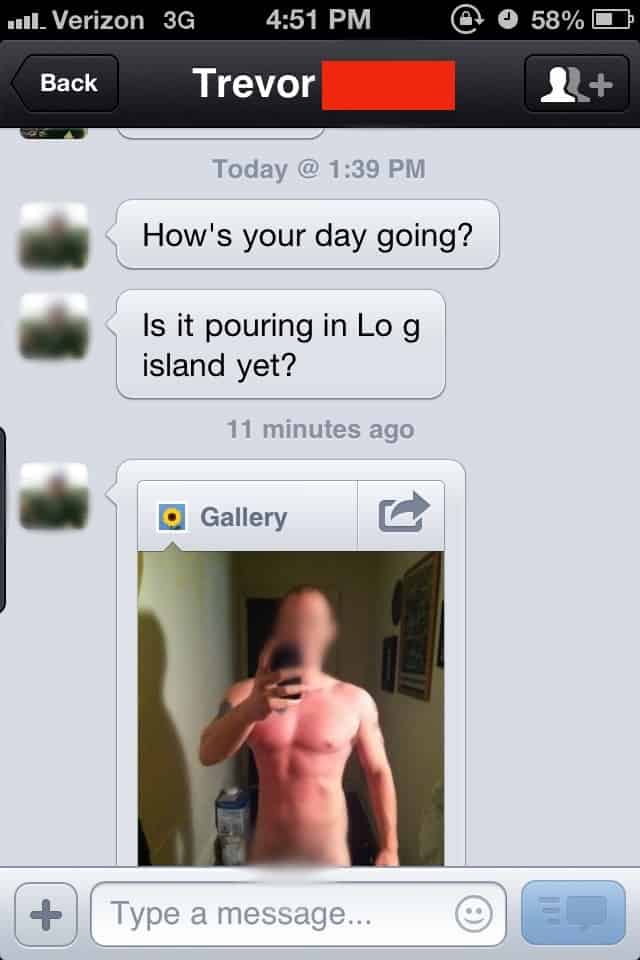 Yes thats right. He asked her how things are going in Log Island. How her day is going then send her a picture of him in his birthday suit.
After getting no reply from the girl, he asked her "Did you not like?"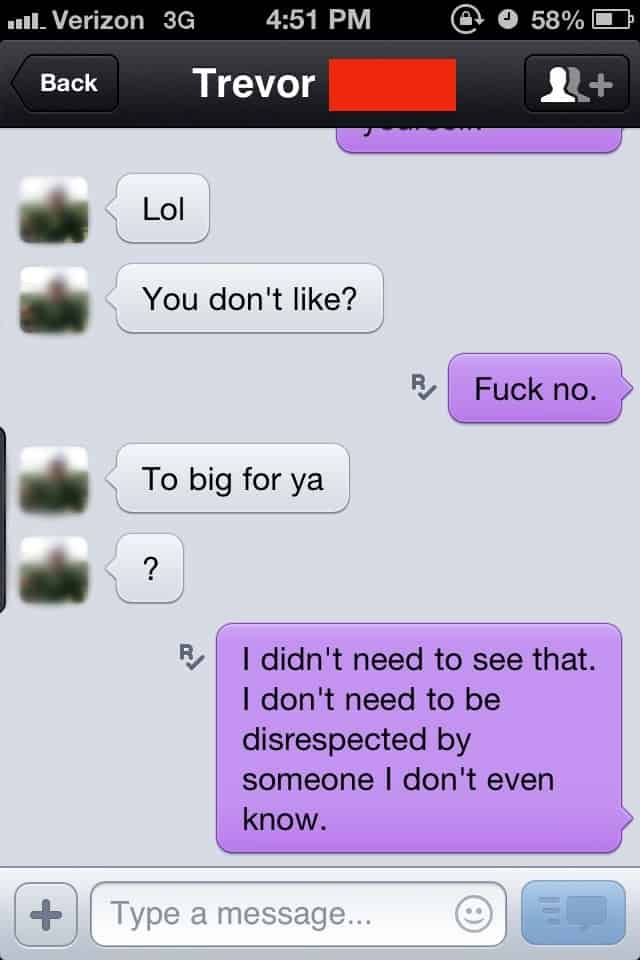 Advertisement
When asked if it was too big for her, she told him it was a disrespectful thing to do and that she doesn't even know him.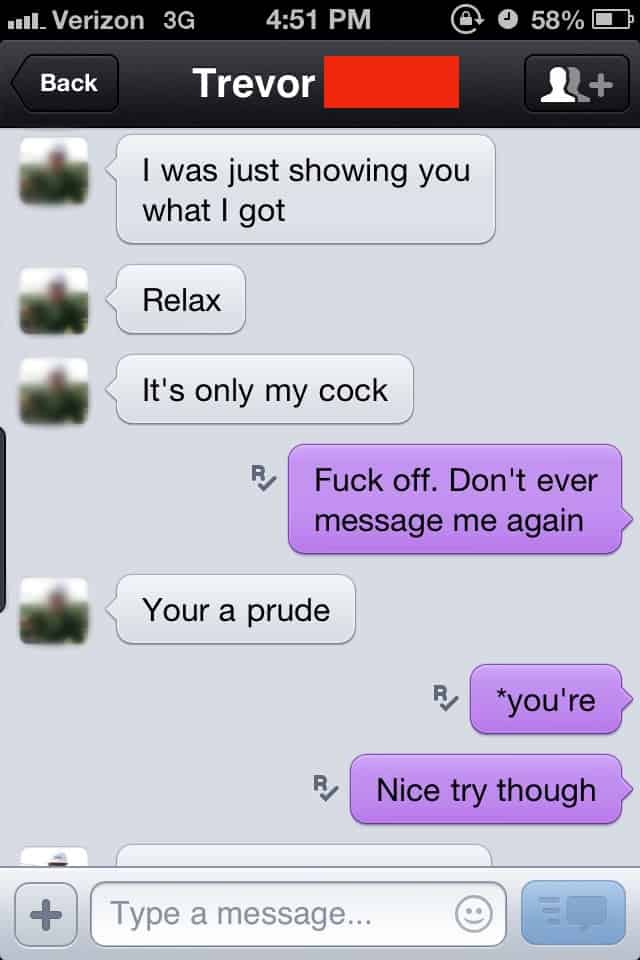 -
After a few more messages telling her to relax and calling the woman a prude, Trevor got a bit of a shock. First she picked him up on his poor use of grammar but then she took the gloves off.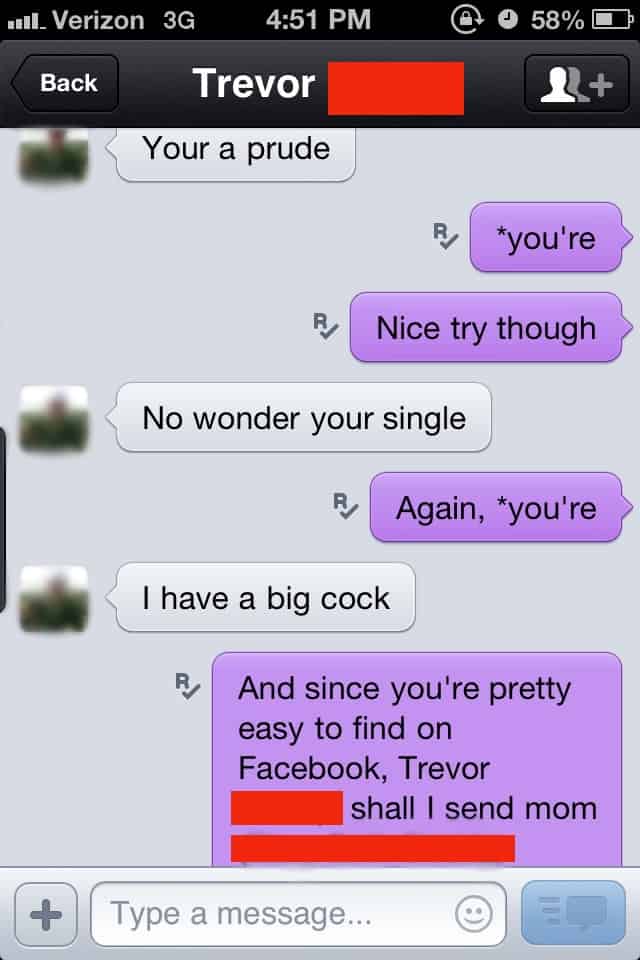 Advertisement
After a bit of investigative work on Facebook, the woman managed to find Trevor's profile and in turn managed to find Trevor's mothers profile. She then asked Trevor whether or not he should send his mom screen caps of the conversation. Surprisingly Trevor suddenly became a little less cocky.
-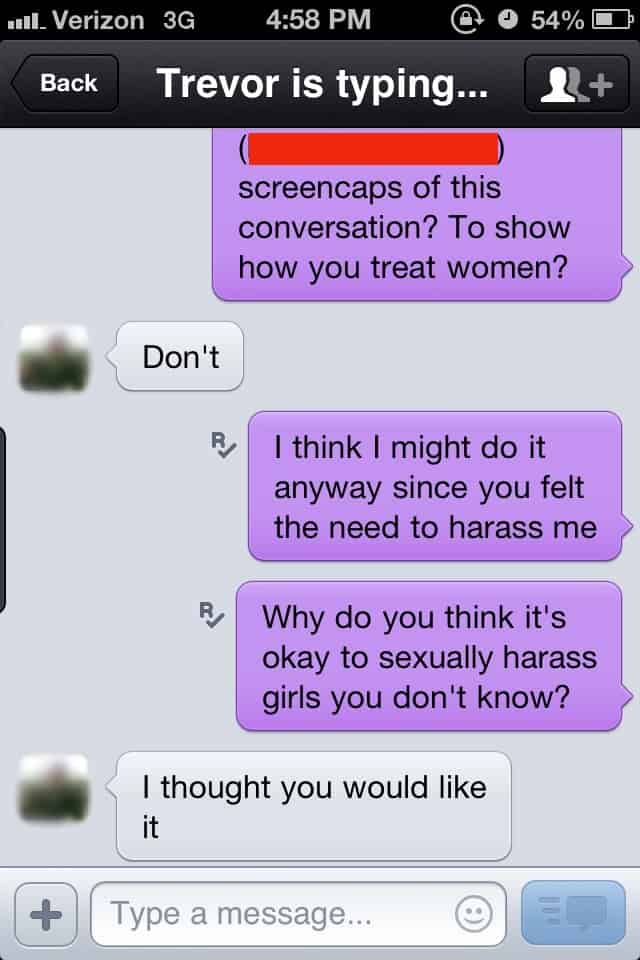 At this point Trevor tells her he thought she would like it and asked her not to tell his mom. Trevor was clearly getting a little scared by now.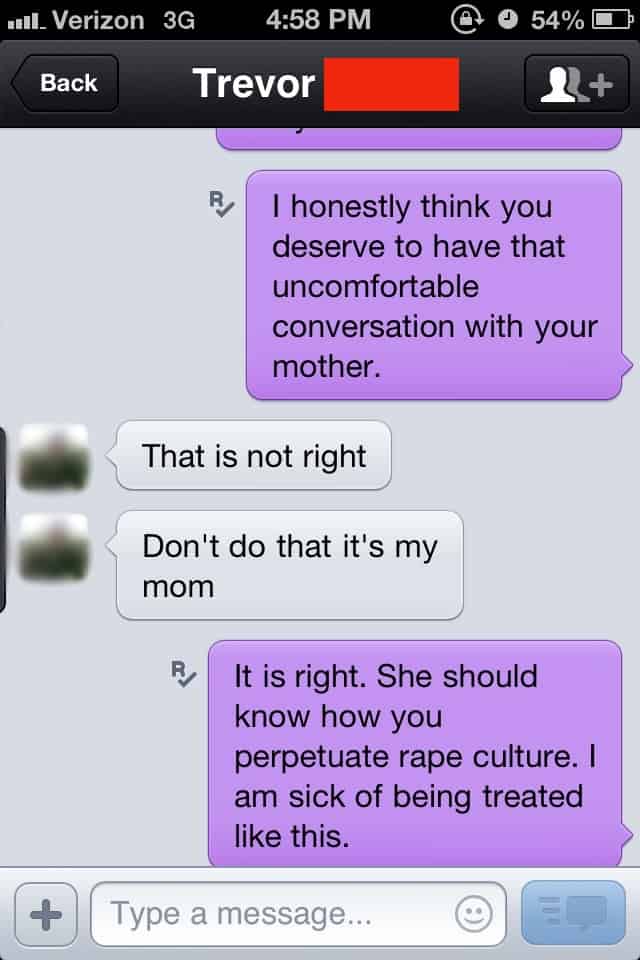 Advertisement
Lesson to all guys. Don't be a total sleaze on dating sites. Treat women with respect and keep your kit on!
PS Yes she did send the transcript to his mom. She must be so proud.