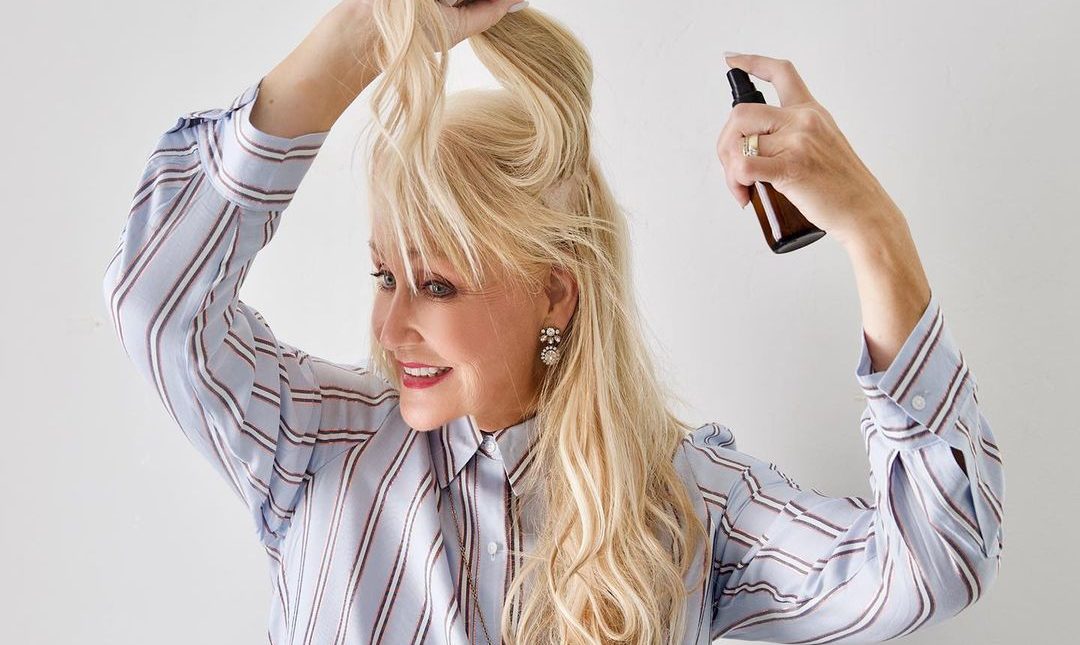 Credit: @byjillee via Instagram
Add bangs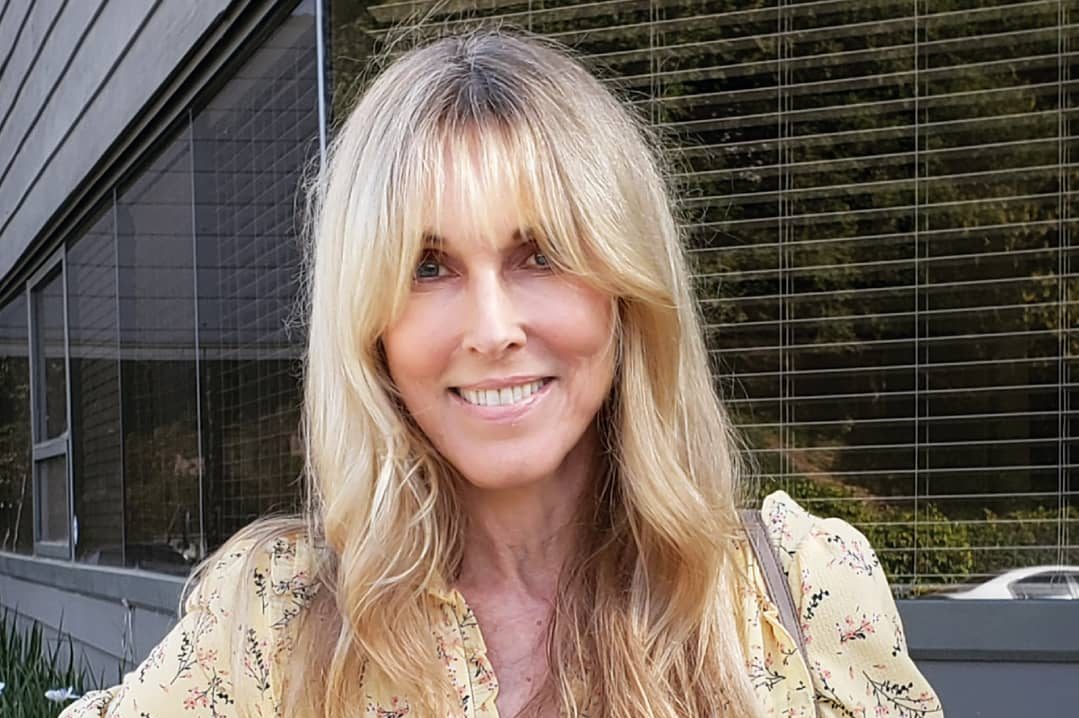 Credit: @alanakstewart via Instagram
If in doubt, go for some bangs! The extra layer of hair will help to frame your face, practically melting the years off of you. They're also a great way to hide those pesky forehead wrinkles. Better still, bangs suit pretty much any face shape, making them a great all-rounder.
More layers
Credit: @lindsayshair via Instagram
Adding some layers to your hair can help it to have more definition. It'll prevent your hair from falling limp, which gives off the impression of an older woman. Instead, your hair will be full of life, helping to put a spring in your step.
Highlights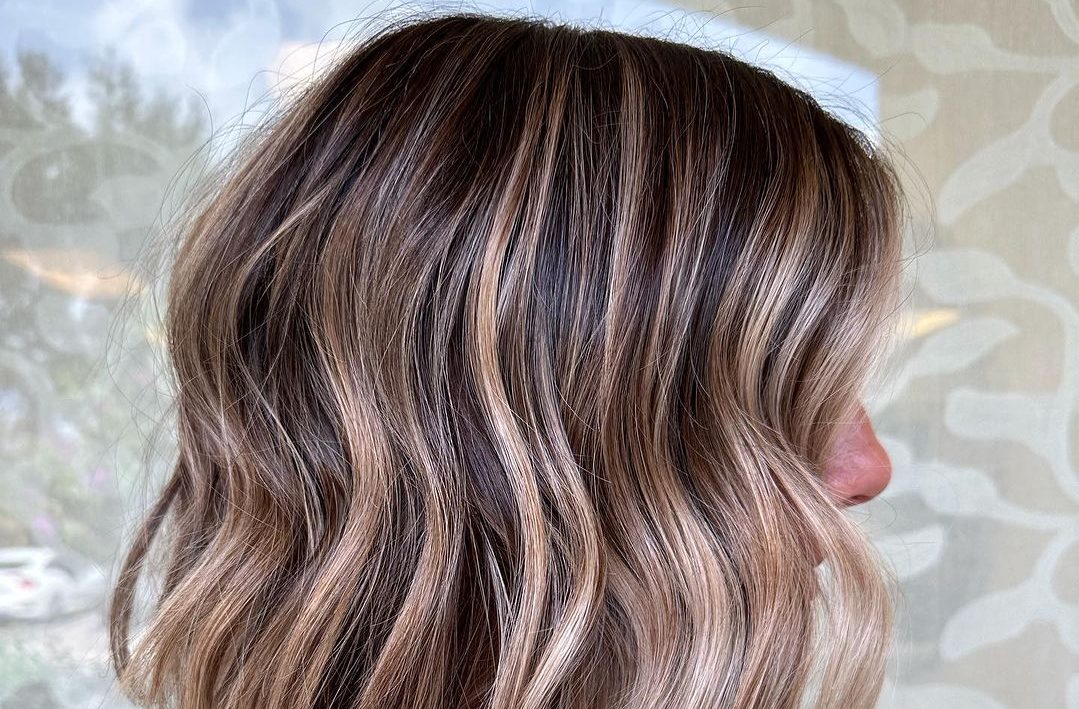 Credit: @simplicitysalon via Instagram
Sometimes, all your hair needs is a little touch of warmth. Consider getting some honey-colored highlights, helping to bring out your skin tone. It'll add a bit of color to your cheeks, preventing you from looking washed out and peaky. Speak to your hairdresser about which highlights will best suit you.
Leave your grays
Credit: @ireneclairehair via Instagram
It can be tempting to reach for the hair dye the second you spot a gray hair. However, what's worse than having gray hair is a poorly done dye job. It can come across desperate, making you seem as though you're ashamed of your age. Rock your grays, instead! Your unabashed confidence will naturally shave years off of you.
Add some curls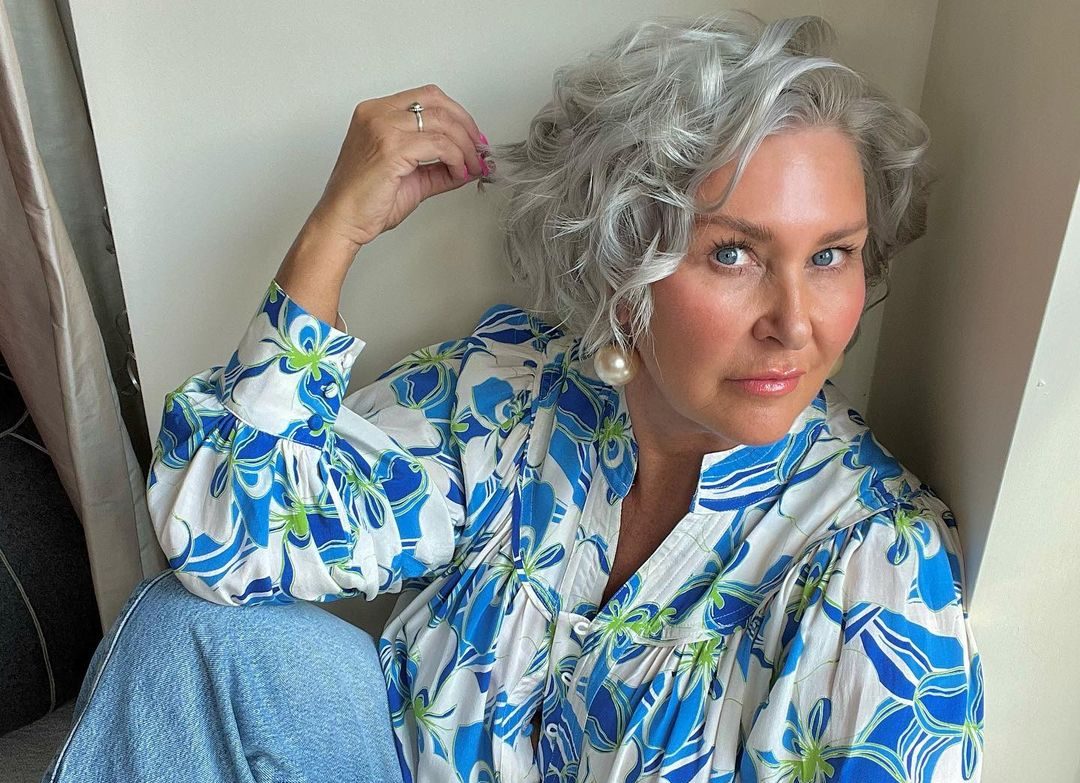 Credit: @simpson.house via Instagram
Adding some height and volume to your hair can do wonders for your face. It can make you look younger, lighter, and fresher – all while oozing off pure style. Use some hot rollers to add some waves to your hair in no time flat, adding gorgeous sheaths of volume.
Use dry shampoo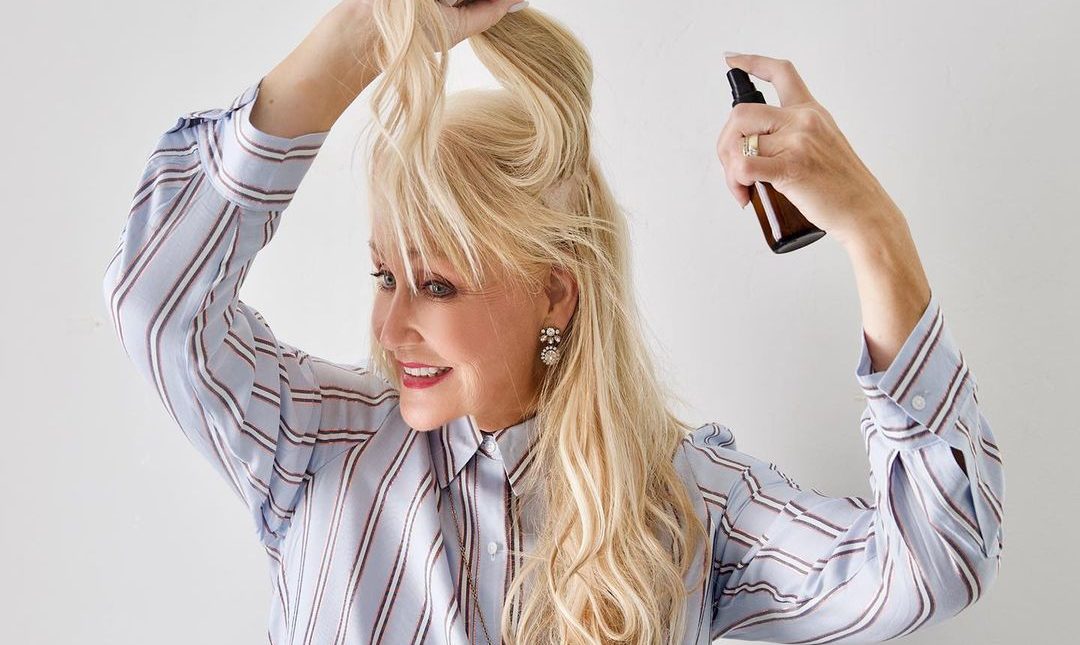 Credit: @byjillee via Instagram
Diamonds aren't a girl's best friend – dry shampoo is! If you wake up with flat, dull hair and have a busy day ahead of you, squirt some dry shampoo on your roots. Then, brush outwards, spreading the product through all of your locks. It'll give your hair some extra oomph, while fending off any greasy strands.
Up your vitamin game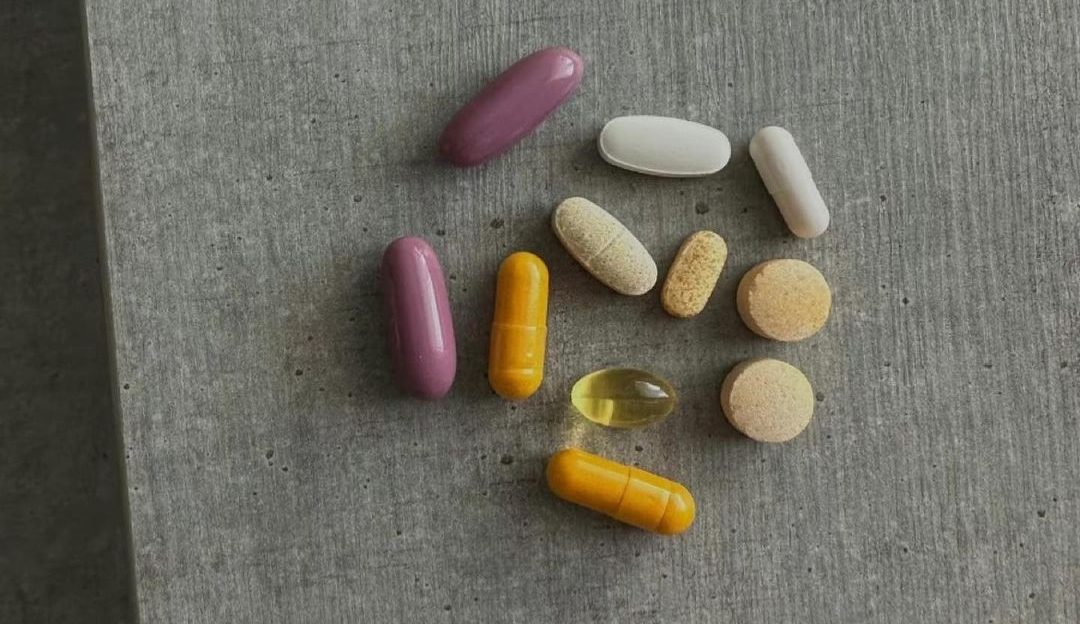 Credit: @lemon8us via Instagram
The food you eat has a direct impact on the quality of your hair. Ensure you're eating a diet that's rich in vitamin B7 – essentially for hair growth and thickness. If your diet is lacking in this essential vitamin, consider opting for some vitamin tablets.
Use lip balm for flyaways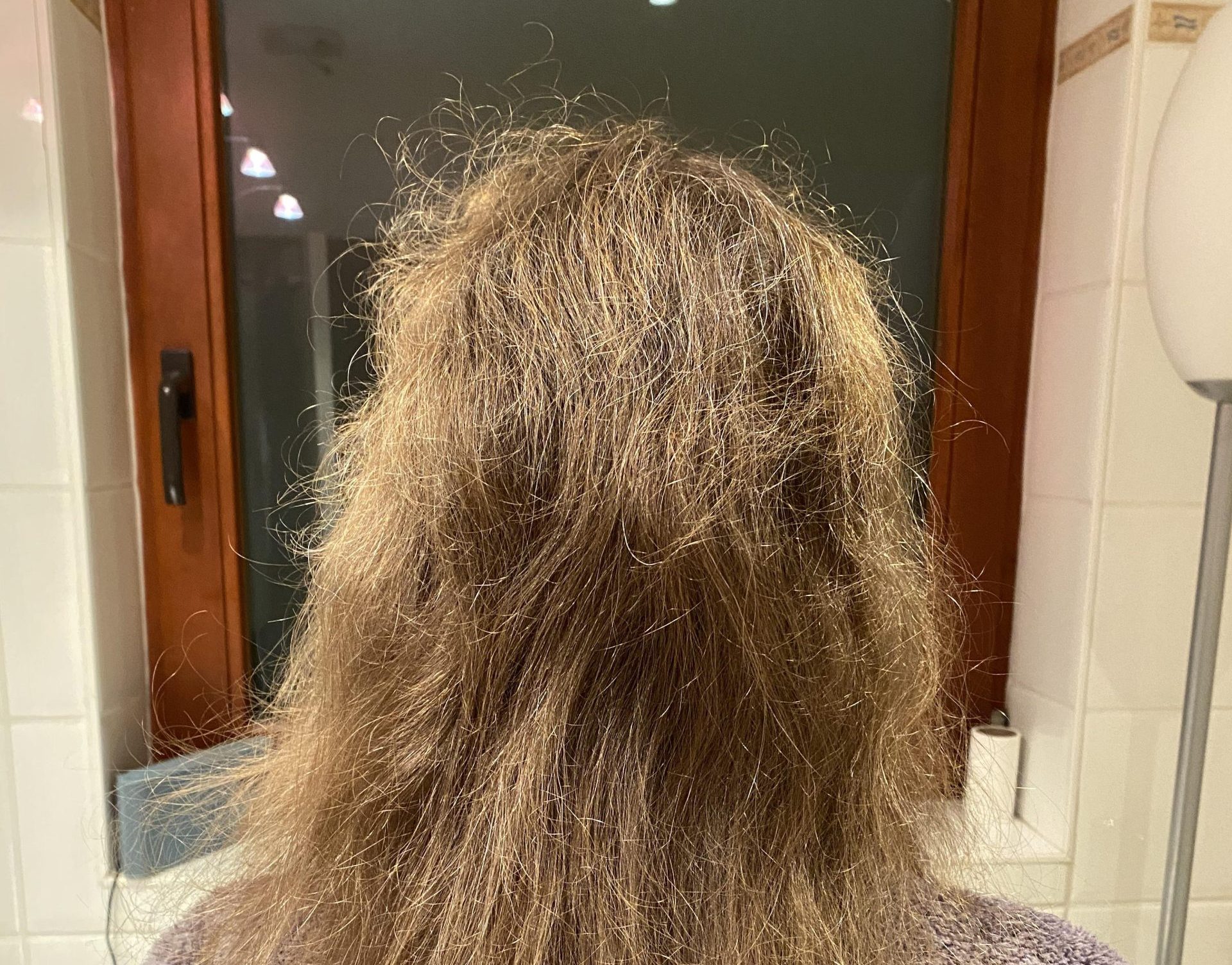 Credit: u/BaconIsGoodForMe_ via Reddit
It seems that no matter how long we spend styling our locks, there's always a few strands that fly out of place. To combat this, apply a thin layer of lip balm. It'll keep everything locked in place – no matter how blustery the weather may be.
Go for a side parting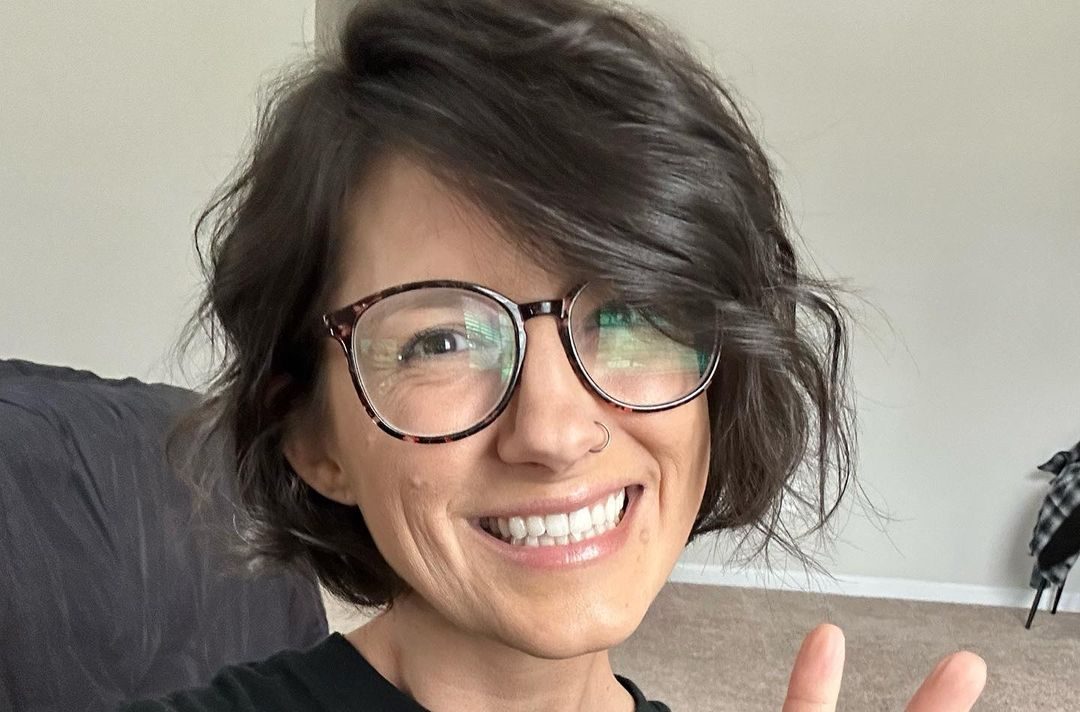 Credit: @thisisbeth2.0 via Instagram
Having your hair part directly over the crown of your head draws the eye downward, potentially adding years to your look. Instead, go for a side parting, ensuring some falls over one side of your face. This way, you'll add some body to your locks, alongside framing your face.
Make your own hair mask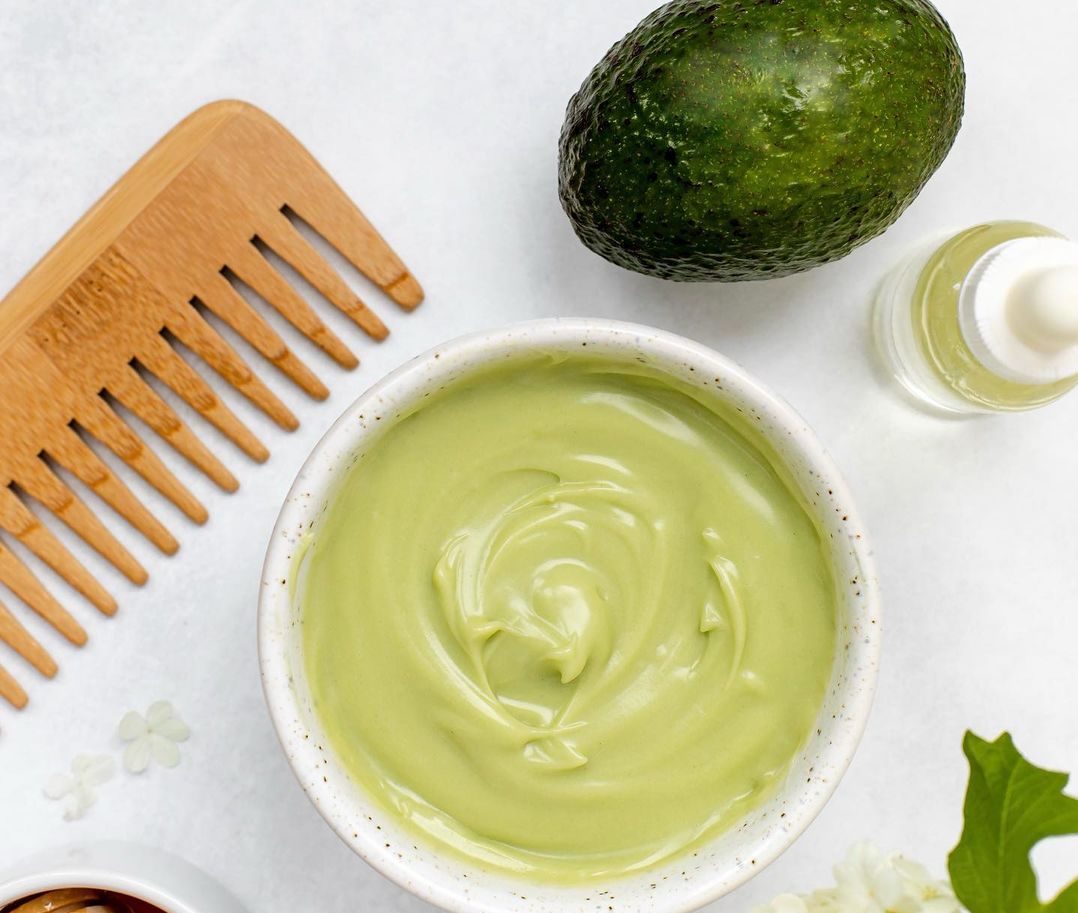 Credit: @alifeadjacent via Instagram
Mix up an avocado with some essential oils and apply it to your hair, giving it a nice long soak. Your hair and scalp will be pumped with essential minerals, ensuring long, sturdy locks. Applying this concoction once a week will prevent your hair from going frail – even putting an end to breakages!
Try a pixie cut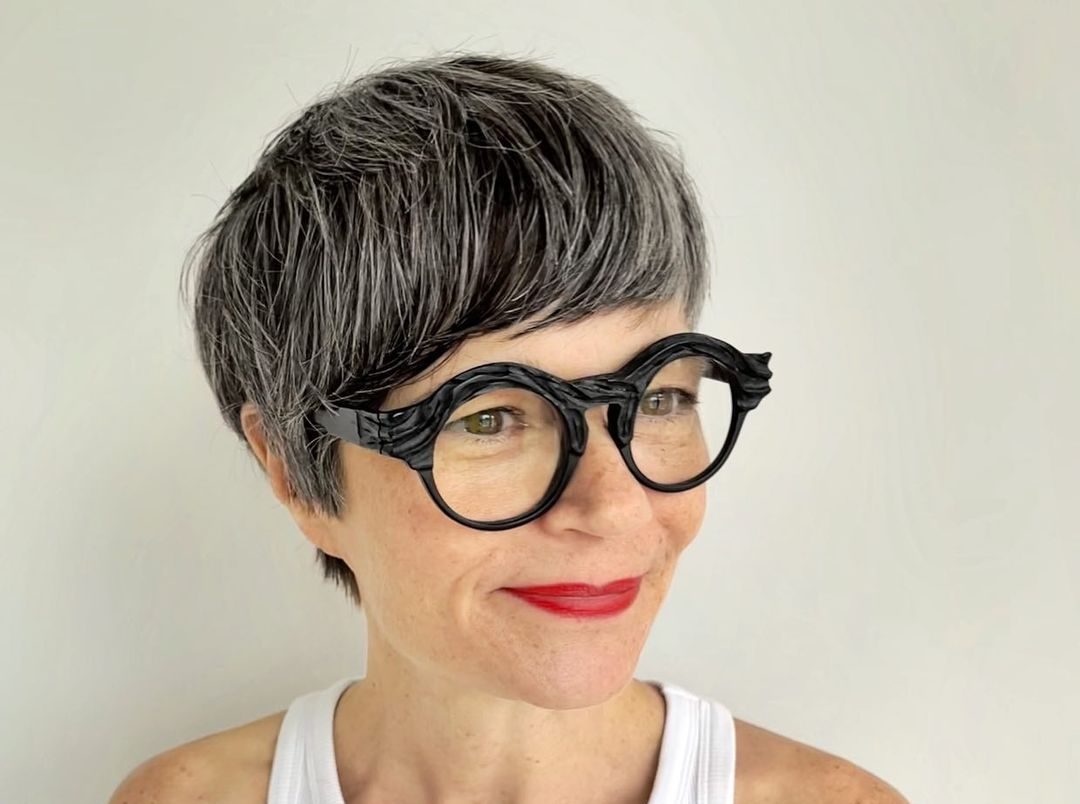 Credit: @__k_vu__ via Instagram
As lovely as your long hair is, it may be time to take the plunge and go short. Long hair can draw the eye down, drawing more attention to all of your saggy areas. A pixie cut, meanwhile, keeps things light and fresh, making you look more youthful.
Use eyeshadow to bring an illusion of thickness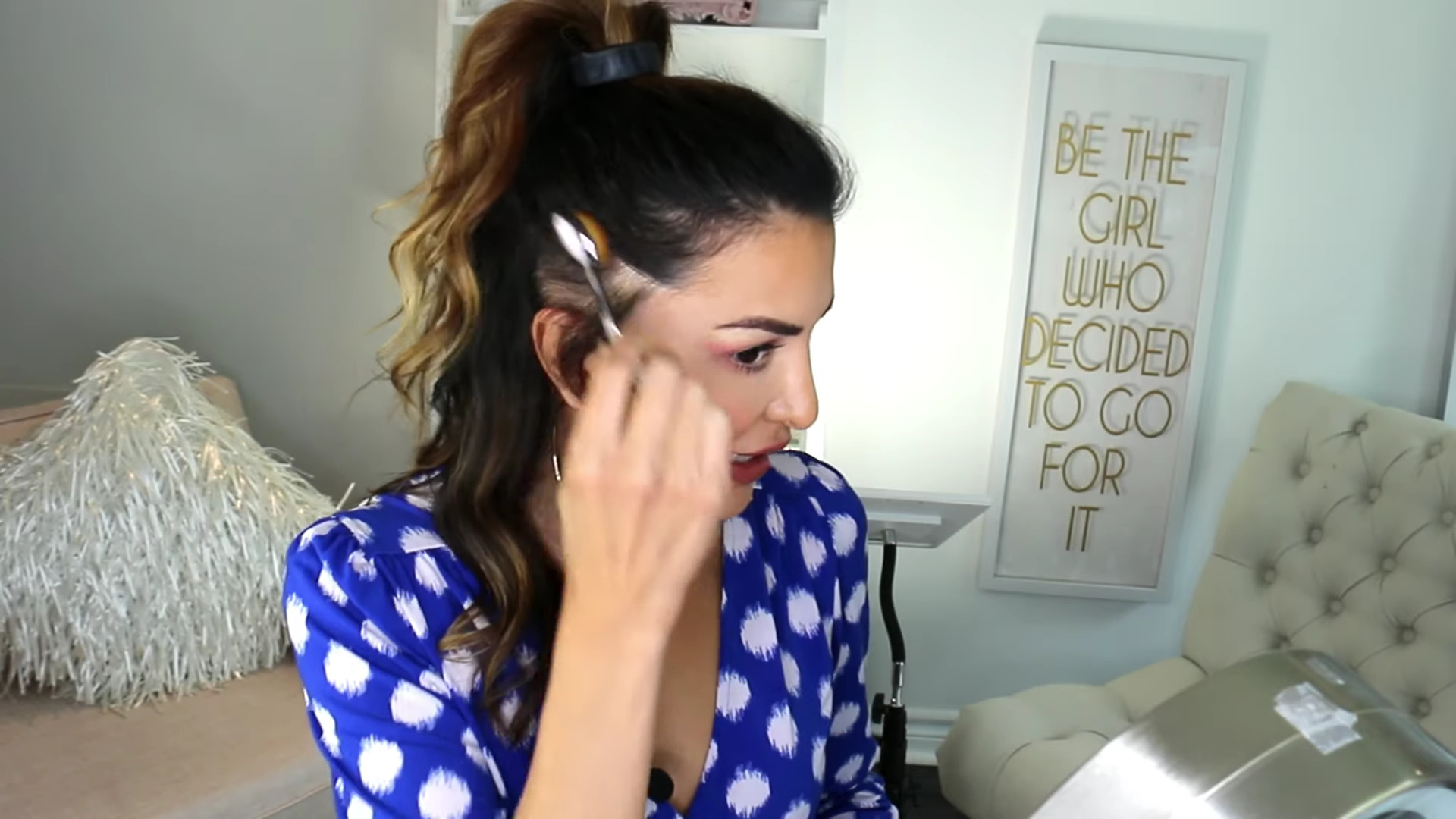 Credit: Glam Girl Gabi via YouTube
Eyeshadow doesn't just have to be used around your eyes. You can apply it to your scalp where your hair parting lies, making your hair look thicker than it actually is. The years will practically fall off you, making you look 10 years younger.
Ditch the towel – use a t-shirt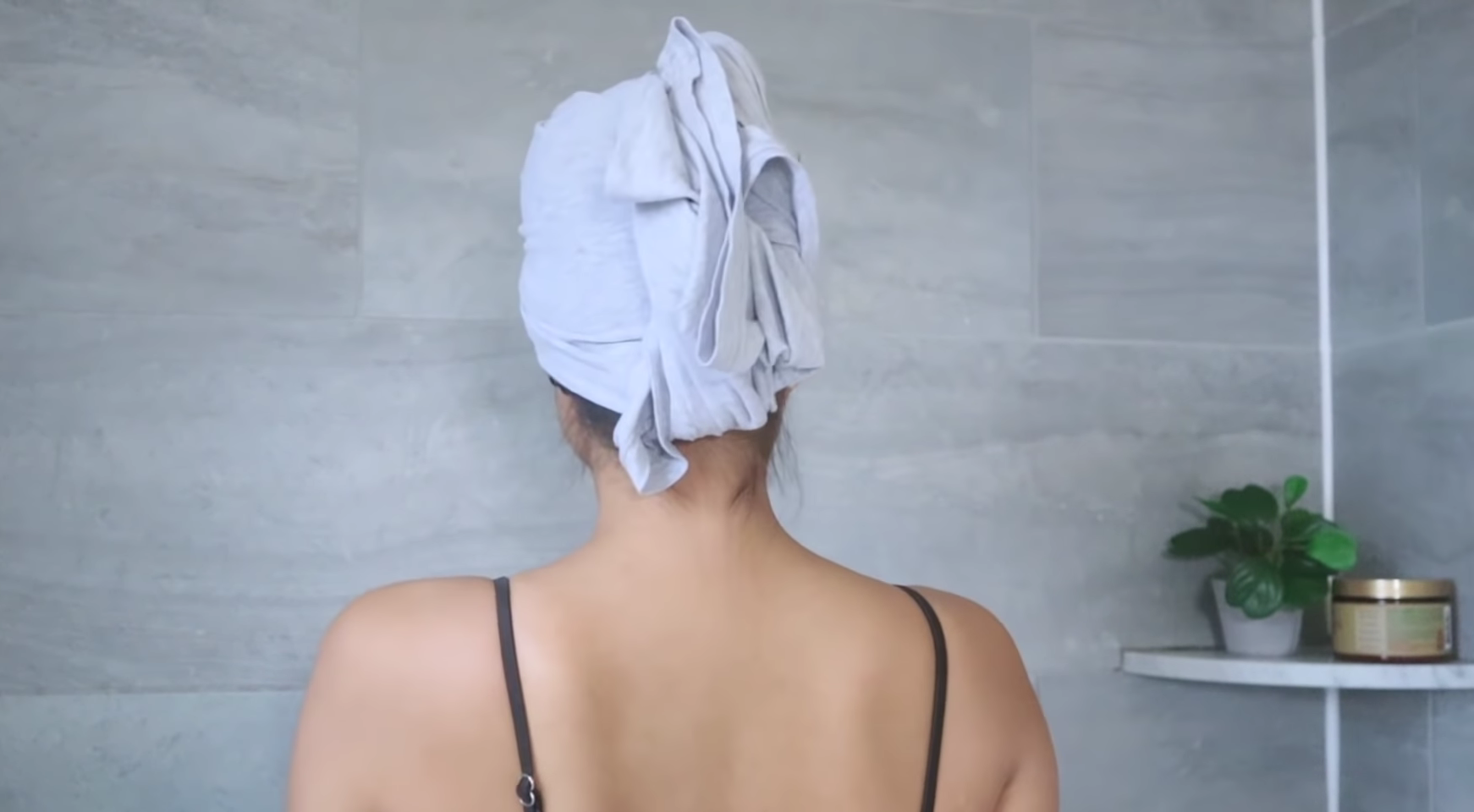 Credit: Doro Cubillo via YouTube
Scrubbing at wet hair with a towel can cause your hair to frizz, completely eroding your sought-after style. Instead, use a cotton tee. The fabric is kinder to your hair, keeping bouts of frizziness at bay. This will allow you to style your hair how you please, giving you a youthful glow.
Cut back on the shampoo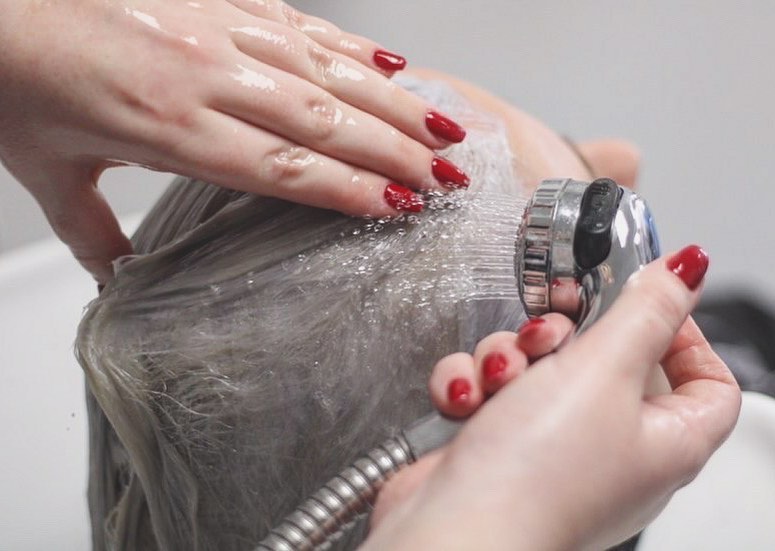 Credit: @studio_m_molly via Instagram
Contrary to popular belief, washing your hair every day can damage your locks. The harsh chemicals found in shampoo can strip your hair of necessary oils, resulting in frayed strands. Instead, cut back to every other day, giving your hair a chance to take care of itself.
Try a messy lob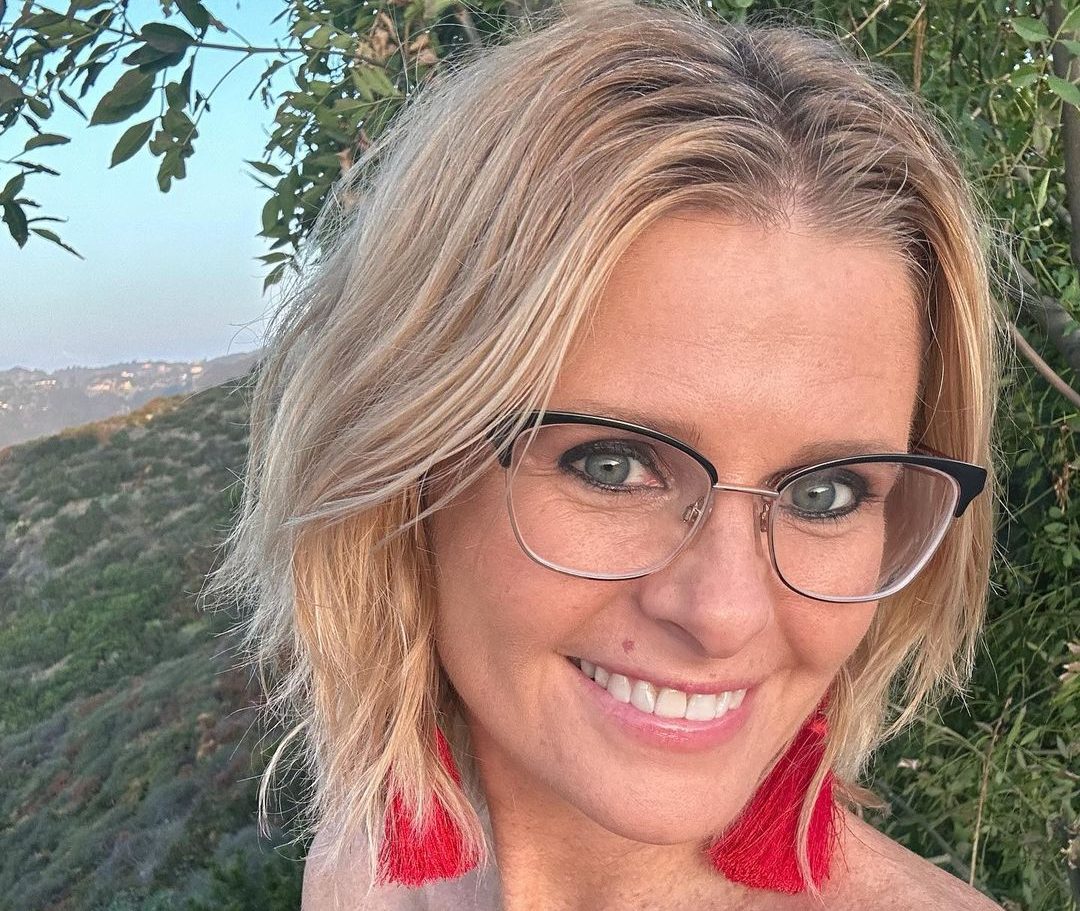 Credit: @claritylovenlight via Instagram
If you aren't willing to go super-short, try a lob. As the name suggests, it's like a bob – but longer. Add some intentional waves into your locks to give off a carefree look that softens your face. Start your waves at eye level for maximum effect.
Don't skip conditioner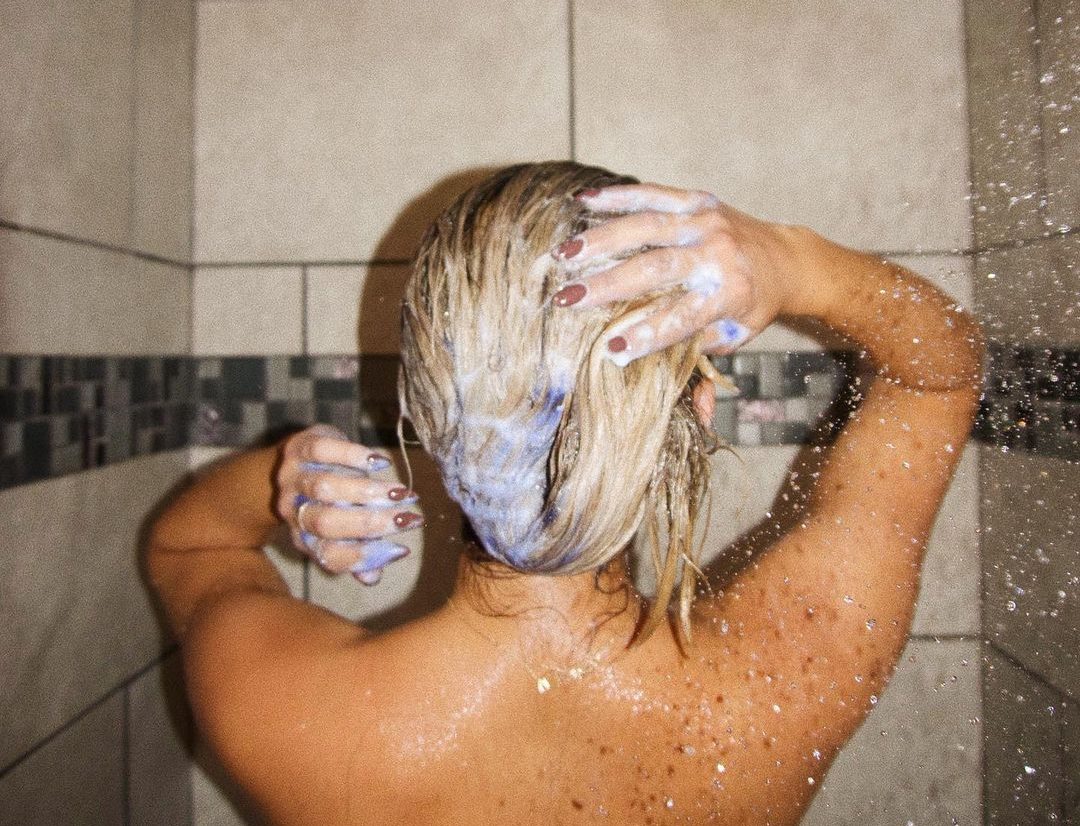 Credit: @bryanajordyn via Instagram
Sometimes, the most simple answer is the most effective. If you're looking to keep your hair shiny and healthy – helping you to look glowing and youthful – ensure that you frequently condition your hair. Aim to deep-condition your hair at least once a week to give your locks a much-needed dose of moisture.
Get frequent trims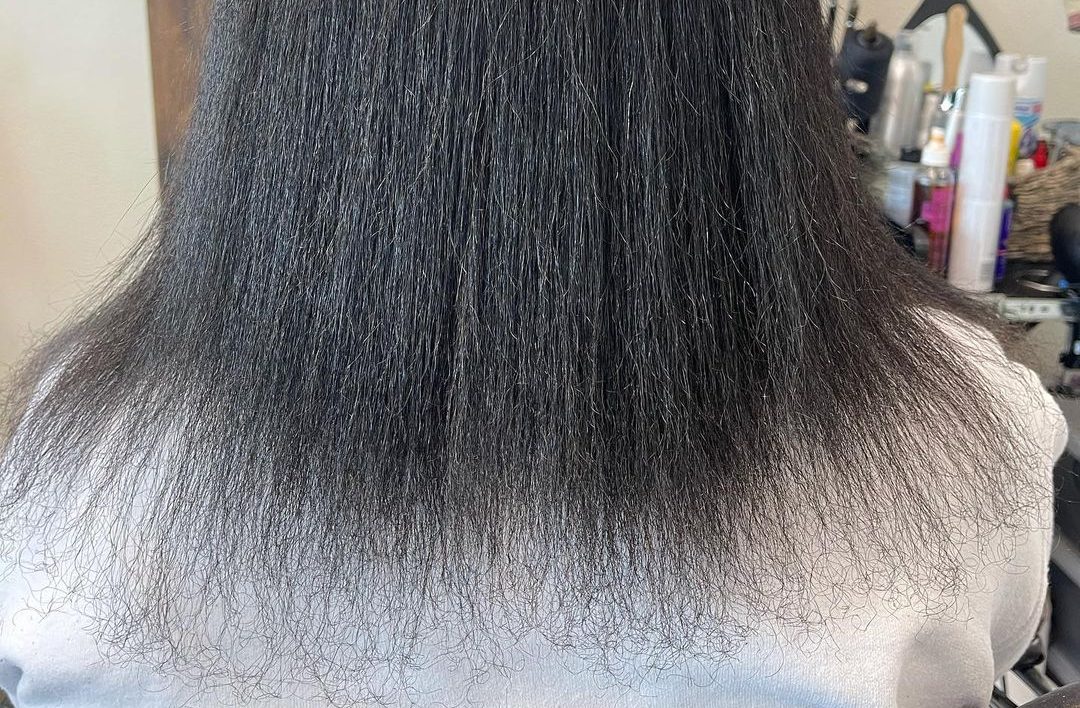 Credit: @hairiscoriej via Instagram
No matter how well you take care of your hair, you're eventually going to encounter those dreaded split ends. To keep these at bay, make sure you take frequent trips to the hairdressers. They'll be able to give you a much-needed trim, keeping frazzled ends at bay.
Rumple your style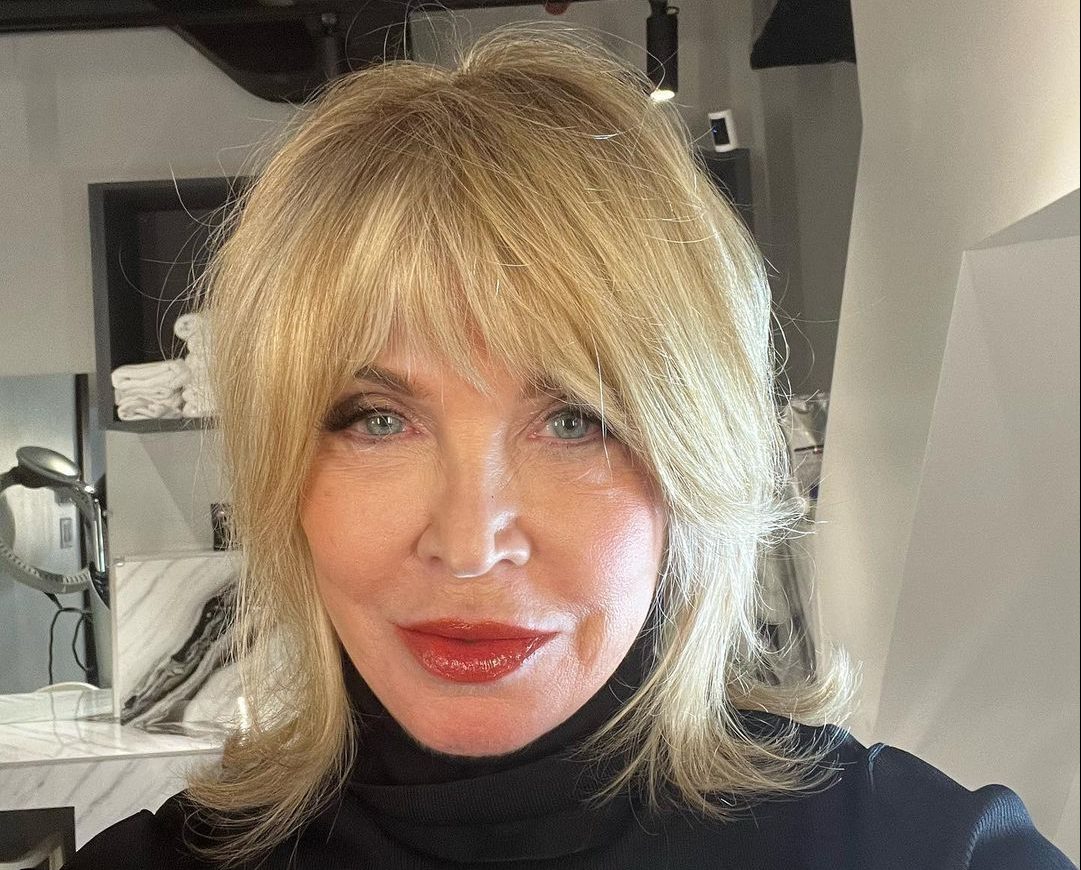 Credit: @sandylinter via Instagram
Over-straightening your hair doesn't just damage your locks – it can also make you look older, making it look too stiff or sculpted. Instead, mess up those locks! Having a few waves or curls can give you a carefree glow, instantly making you look younger.
Use face-framing wisps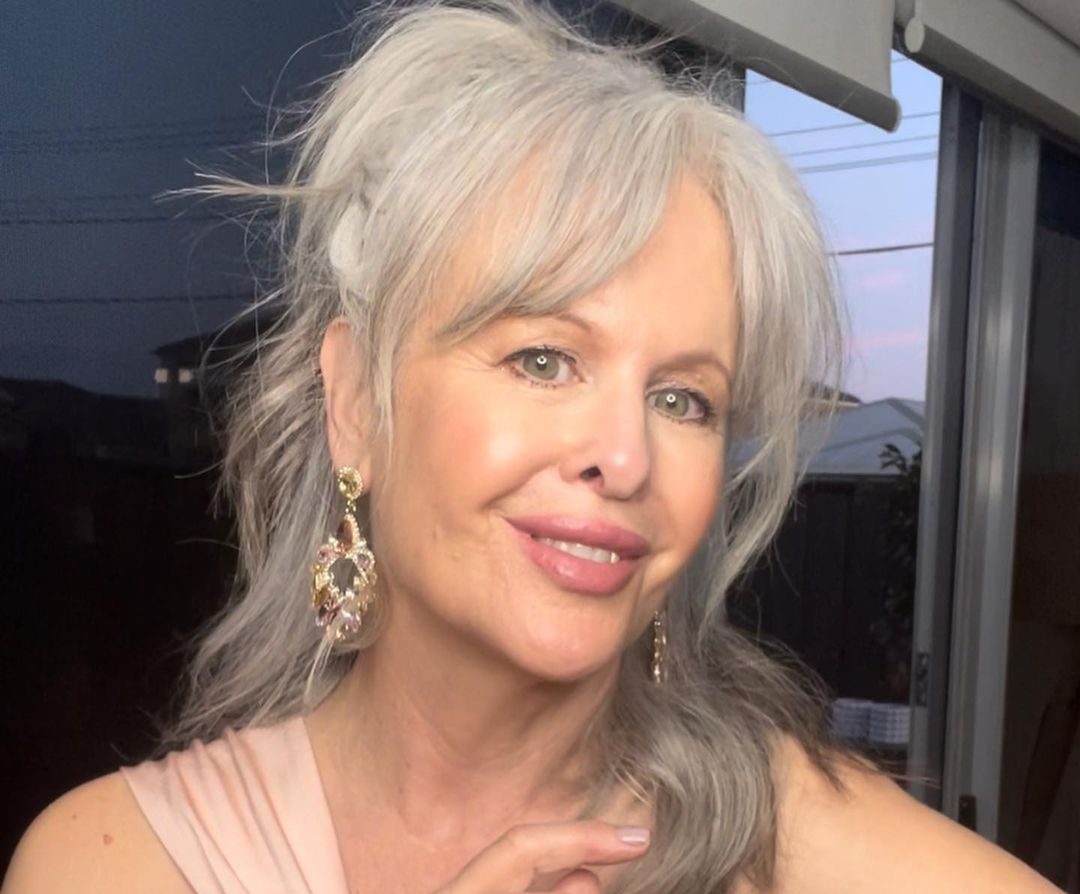 Credit: @leeleeloves_ via Instagram
If you're going for a high ponytail, you need to ensure that you frame your face – particularly if you don't have any bangs. Pull down a few wispy strands of hair, letting them hang on both sides of your face. It'll soften the overall look, shaving the years off of you.
Go soft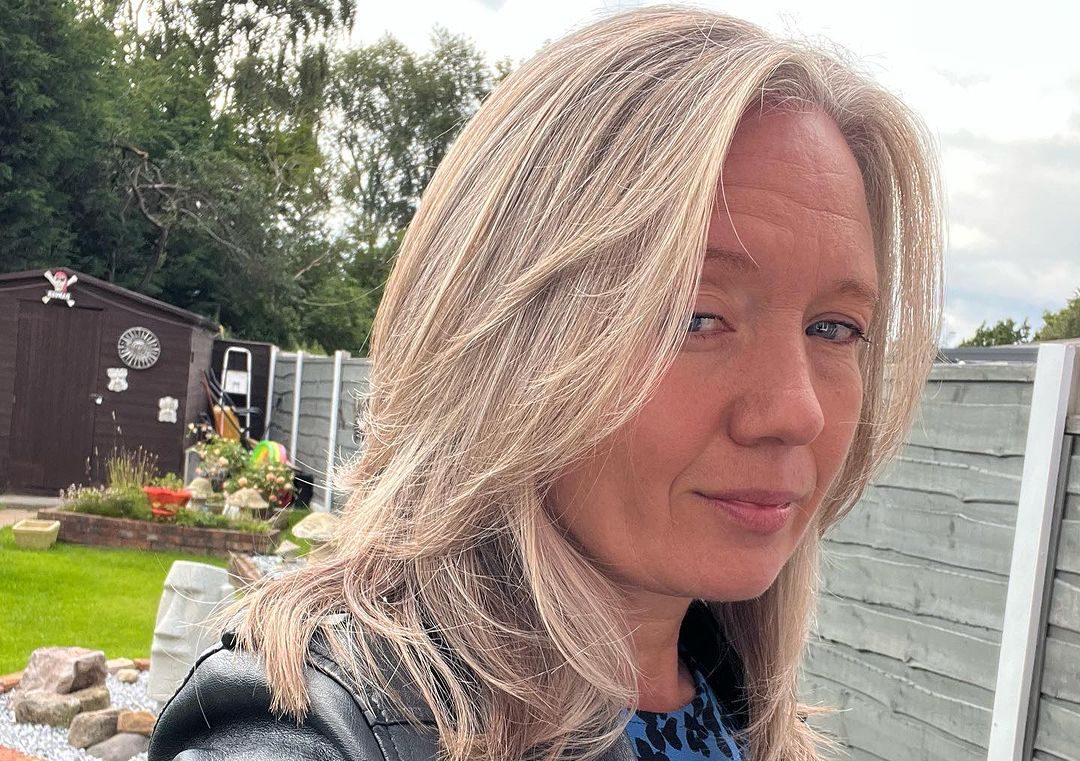 Credit: @cathymorry1977 via Instagram
Harsh cuts and edges will instantly age you up, drawing more attention to the developing lines across your face. Instead, ask your stylist to soften your bangs or layers. Going for a softer style will grant the illusion of youth, instantly making you look younger.
Turn down the heat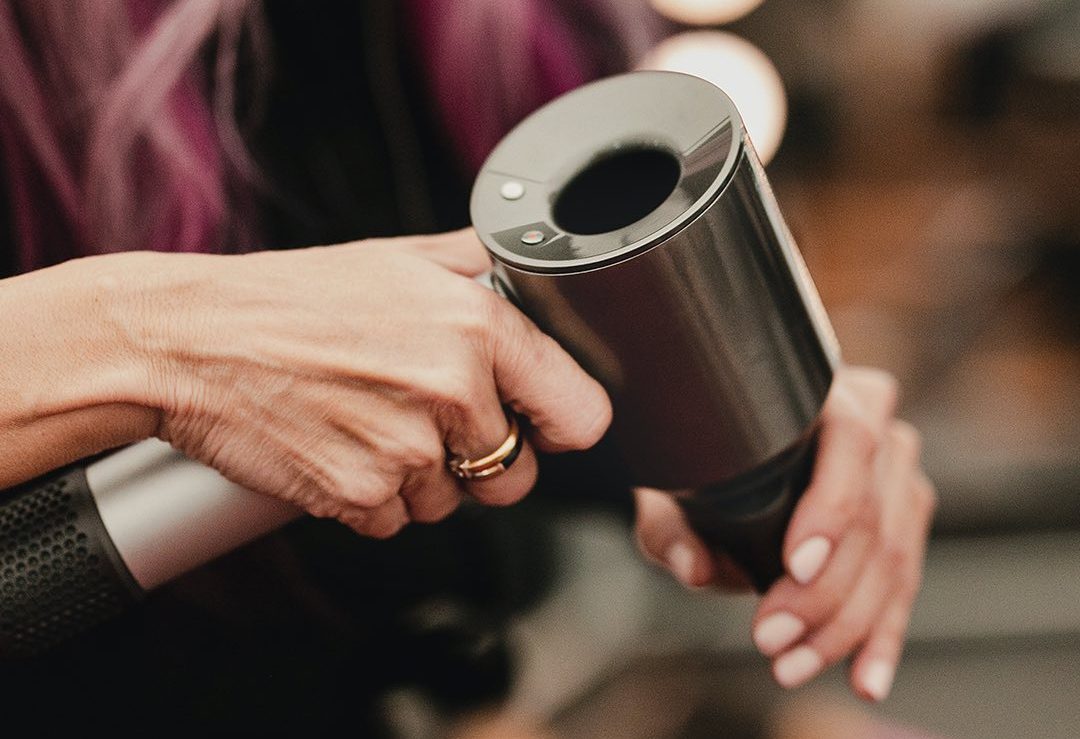 Credit: @dysonhair via Instagram
Constantly exposing your hair to high temperatures can damage it beyond repair – yes, even by giving it a blow-dry. If it's the summer, take advantage of the warmer weather by letting your hair dry naturally. It'll be sturdier, shinier, and make you look just that touch more youthful.
Wash your hair with cold water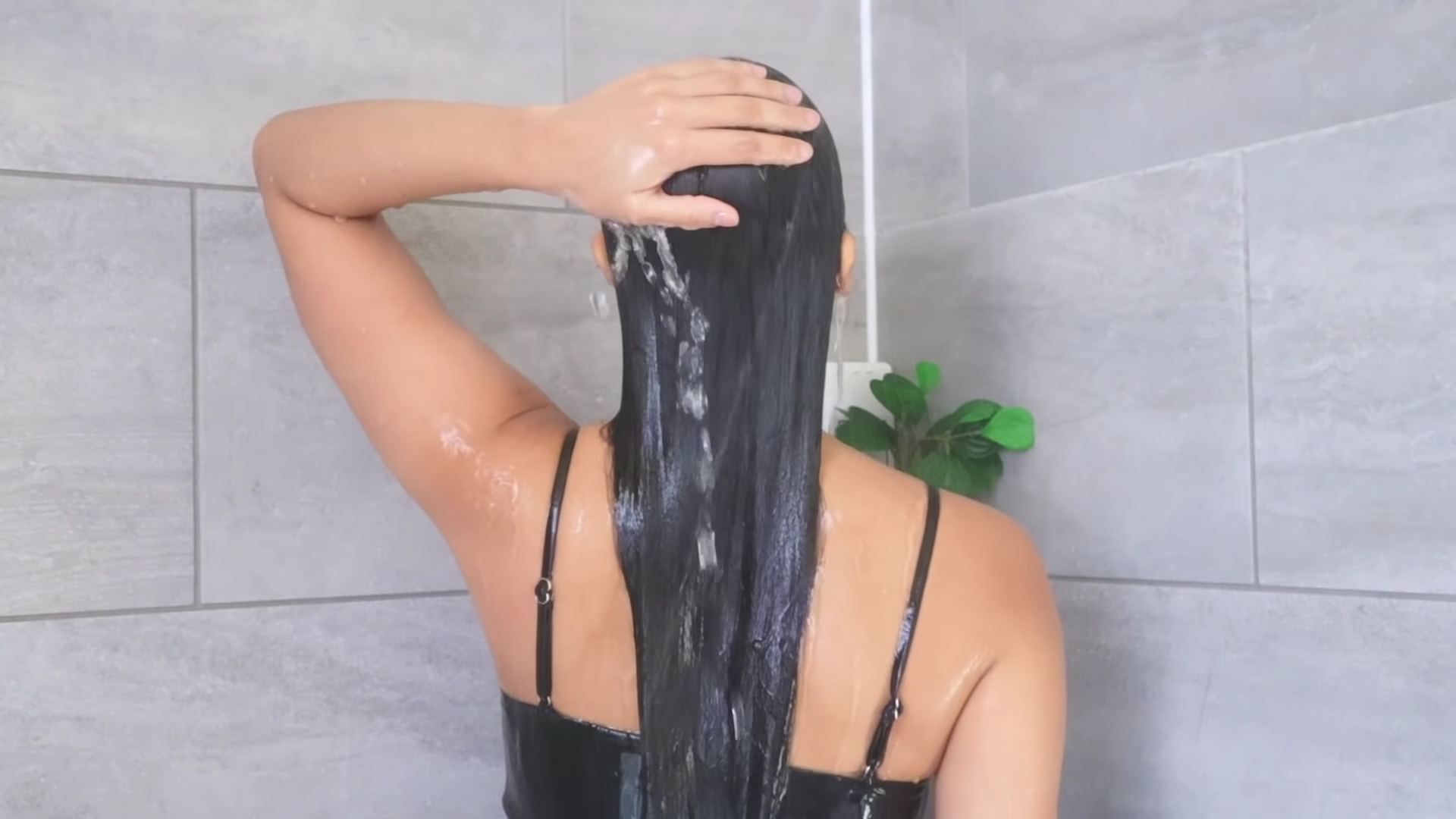 Credit: Doro Cubillo via YouTube
If you're feeling brave, go for an icy plunge. The cold shower water closes off your hair cuticles. In turn, this will help you to recapture that youthful glow, as sealed cuticles result in shinier, softer locks. Your hair will also reflect more light, dazzling those around you with your beautiful style.
Wear a hat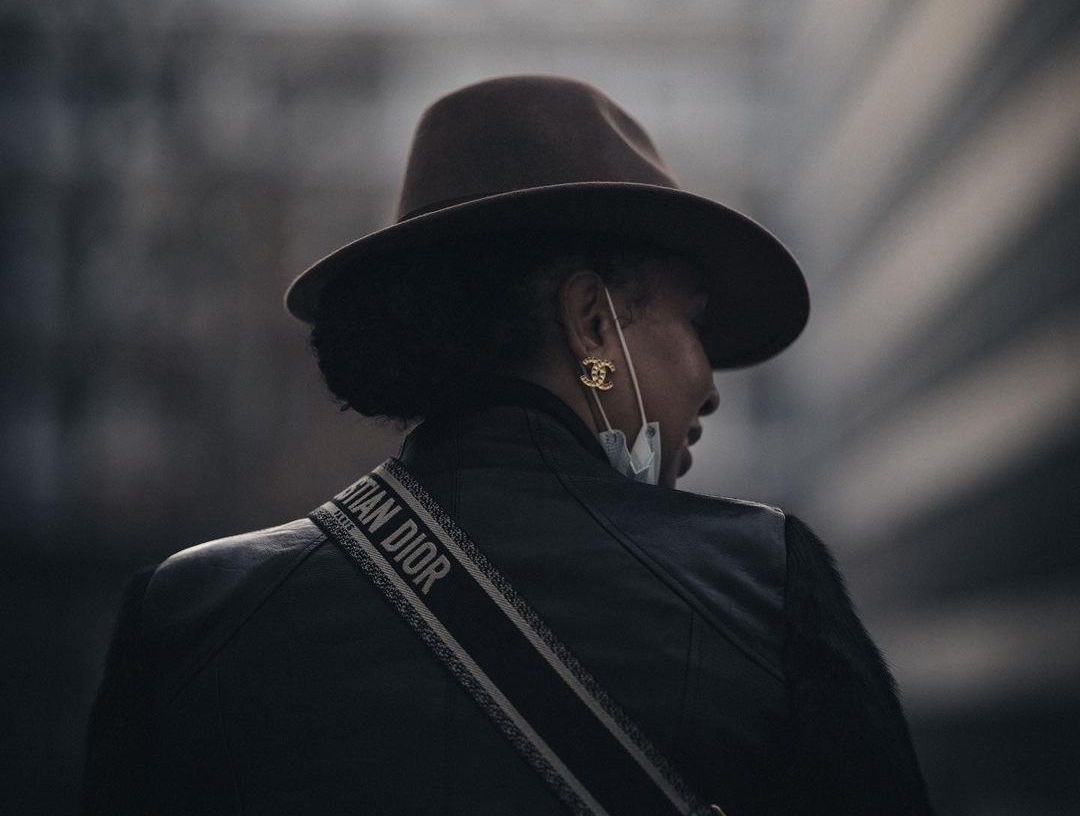 Credit: @frankfurban via Instagram
Hats can be a great way to hide any tousled, messy locks. However, they can also protect your scalp from the sun's harsh rays. We coat our skin in sunscreen, after all, so why wouldn't we also try to protect the sensitive skin on the top of our heads? Looking after your scalp will result in healthier, shinier hair that refuses to break.
Use less hairspray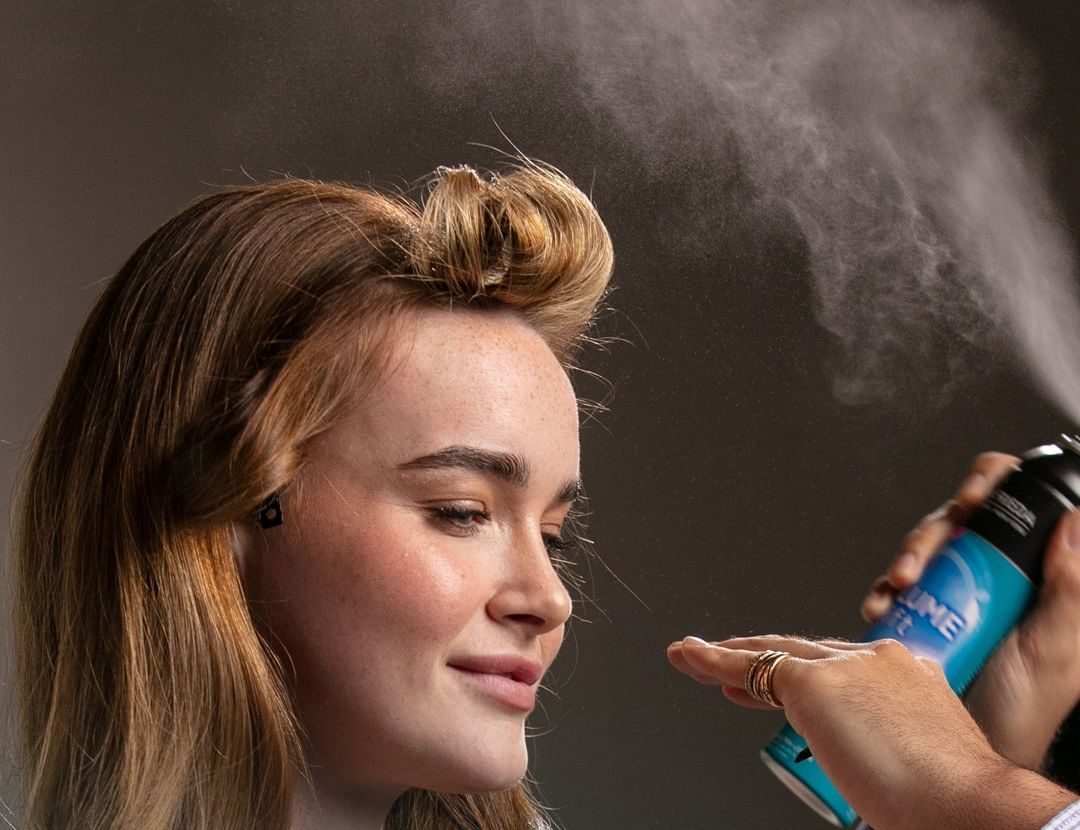 Credit: @johnfriedabr via Instagram
Coating your hair in hairspray may keep your style firmly in place, but it comes at a cost – you'll end up looking as though you're wearing a wig. You want your hair to move – at least a little, giving a glimmer of softness. Too stiff, and you'll look as though you belongs in the 80s.
Change your hair to match your face shape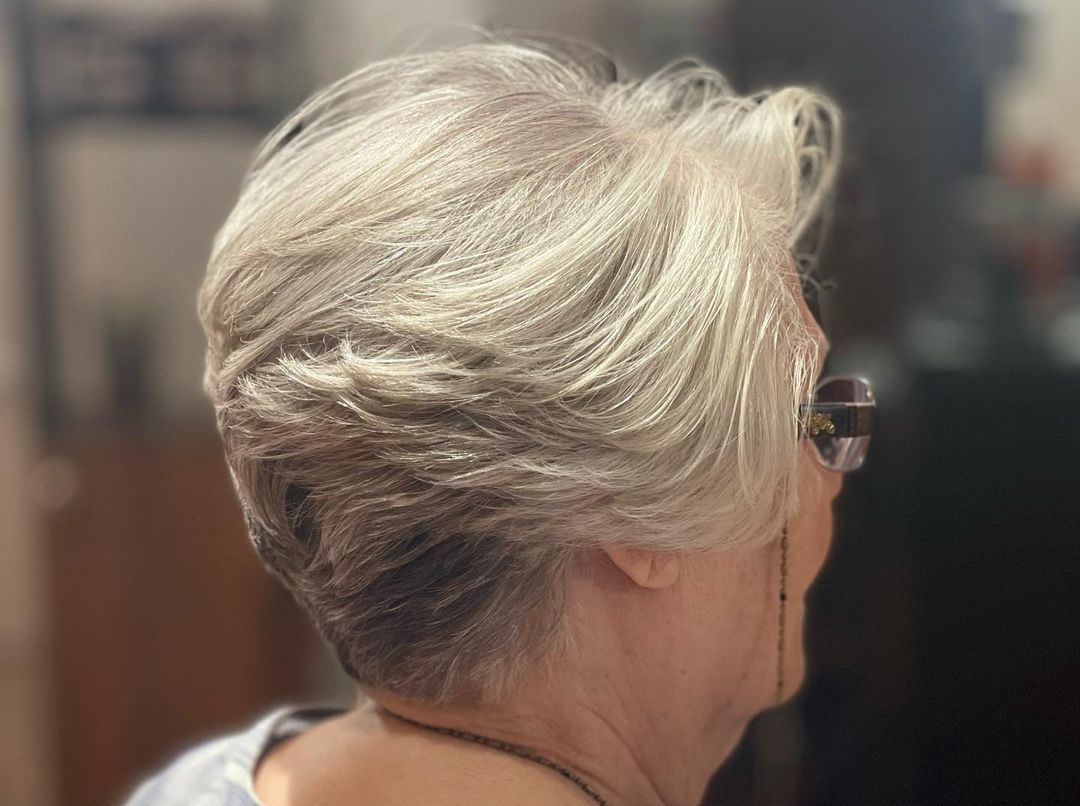 Credit: @maryam_tehrani_s via Instagram
As we age, our bodies change. That change needs to be reflected in our haircut. If you've got an oval face shape, go for chic blunt bob styles. For round face shapes, you're best suited to choppy-styled pixie cuts. If you're unsure, speak to your stylist for more specialized advice.
Twist those bangs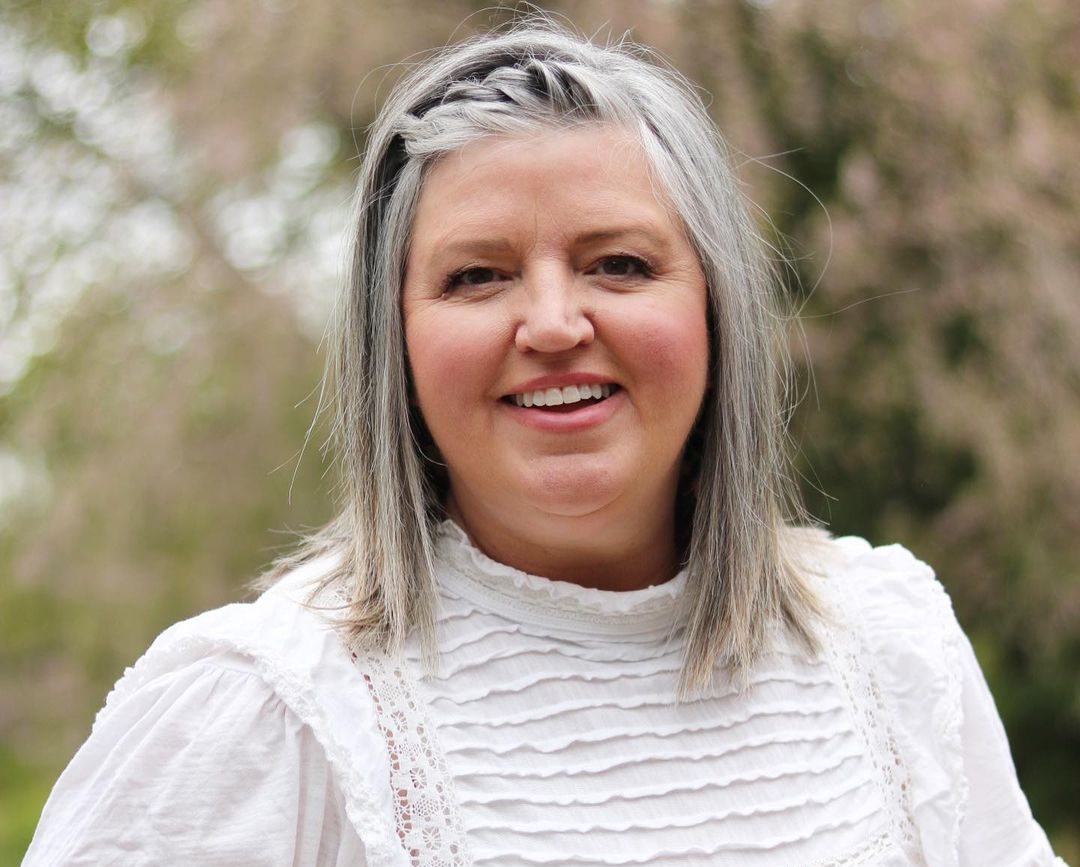 Credit: @dimplesonmywhat via Instagram
For an added glimmer of style, opt for some chic twisted bangs. Select a small part of your bangs and twist them to the back. Keep hold of them, and create a small bump at the top of your head. Then, fasten it all in place with a barrette – creating a tasteful, timeless look.
Frizz, begone!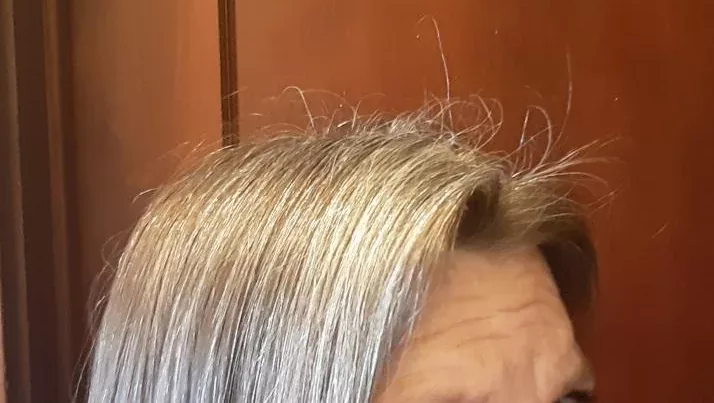 Credit: u/curiousnaturejunk3 via Reddit
Instead of battling frizz by endlessly brushing your hair, try using some dental floss. It may sound ridiculous, but it works! Simply get a long strip of the stuff and run it along the length of your hair. After just a few minutes, your hair will be softer and shinier, shaving years off your appearance.
Try an undercut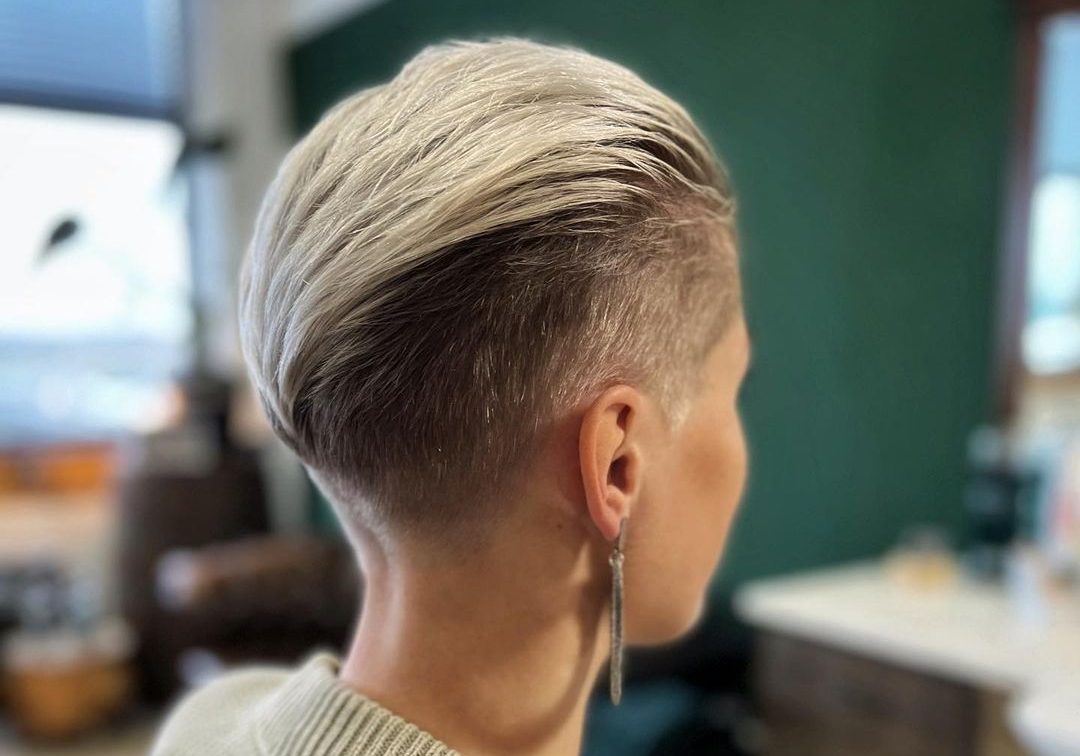 Credit: @rene.hfdzk via Instagram
Undercuts are a perfect choice for women over a certain age, as they can help to frame the face. Furthermore, they usually come with a voluminous top, helping to add some height to your overall frame. If you've got thin hair, ask for cut ends for more style and movement.
Tuck your hair behind your ears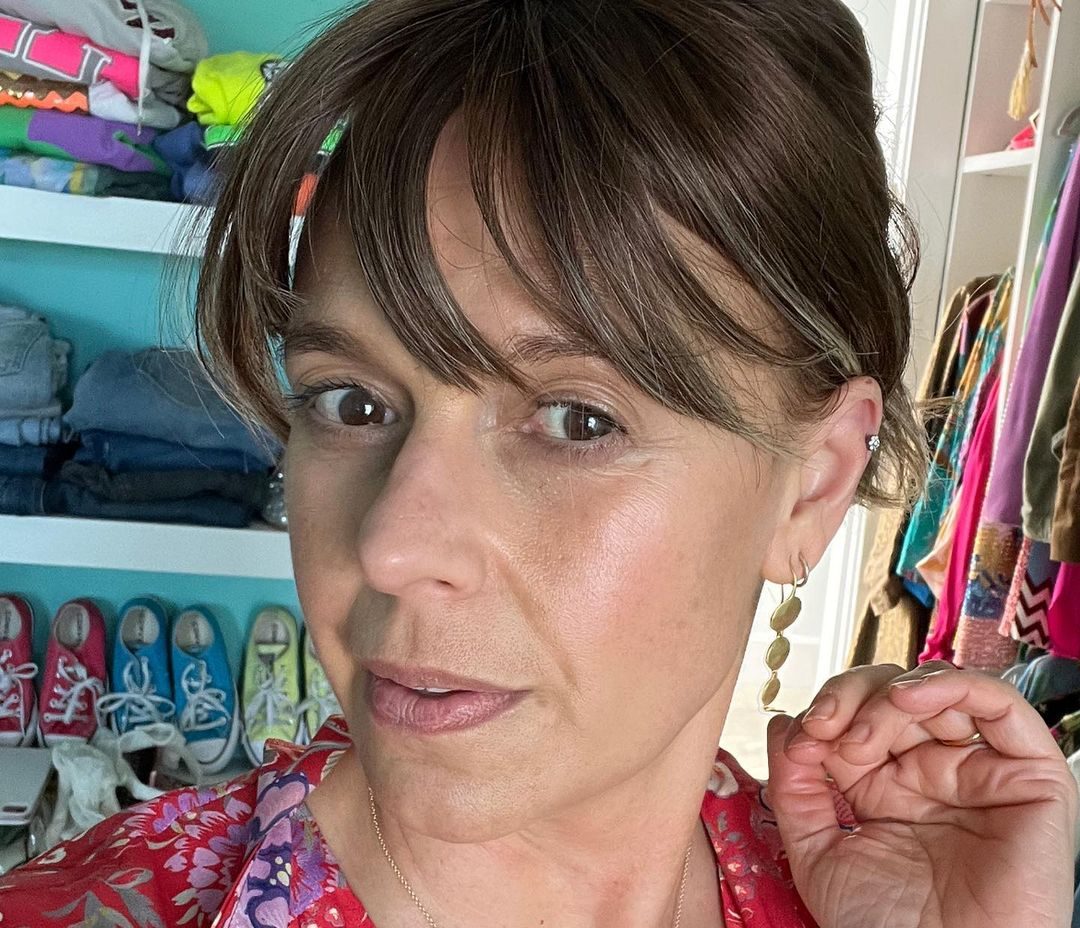 Credit: @miafreedman via Instagram
This hack can work differently on different face shapes – so practice it with caution. However, for most women, tucking their hair behind their ears immediately grants them a soft, youthful glow. It draws more attention to your jawline and cheekbones, helping them to pop.
Go for a high ponytail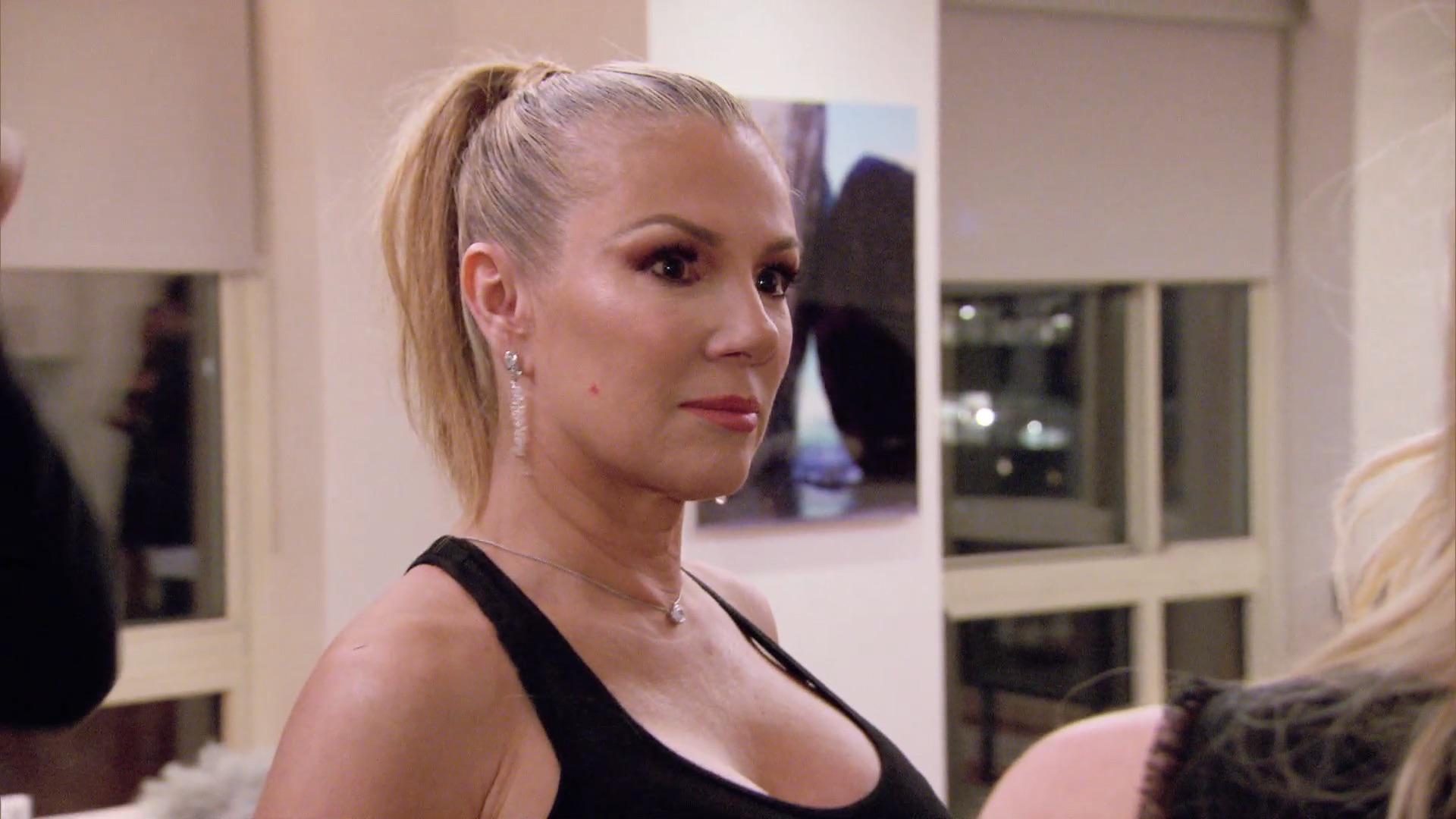 Credit: BravoTV.com
Putting your hair up in a pony can de-age you in no time flat. The hairstyle willl open up your face and grant the illusion of tighter, smoother skin. It also draws attention to key areas – your glittering eyes, your sharp cheekbones, and your defined eyebrows.
Angular bangs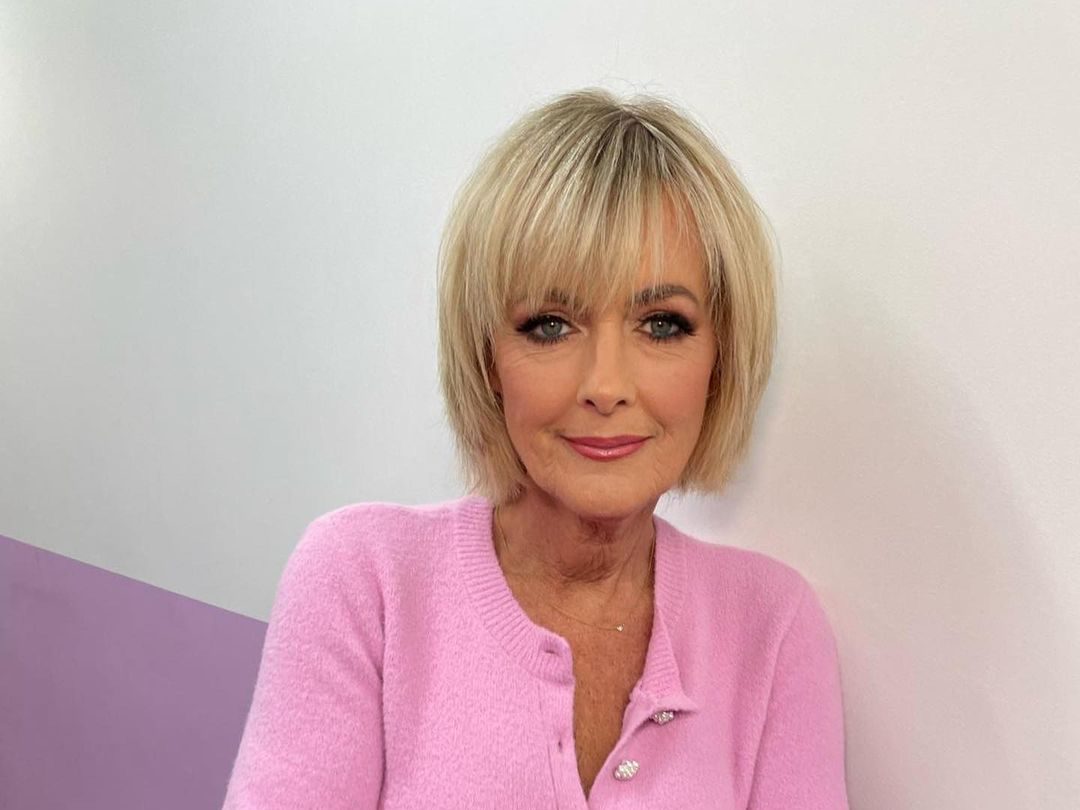 Credit: @janepmoore via Instagram
Bangs are all well and good – but angular bangs are even better. They can give your hair a further sense of style, without coming across as being too blocky. Add some highlights to your bangs to further the soft look, giving them depth while warming your face.
Use a silk pillowcase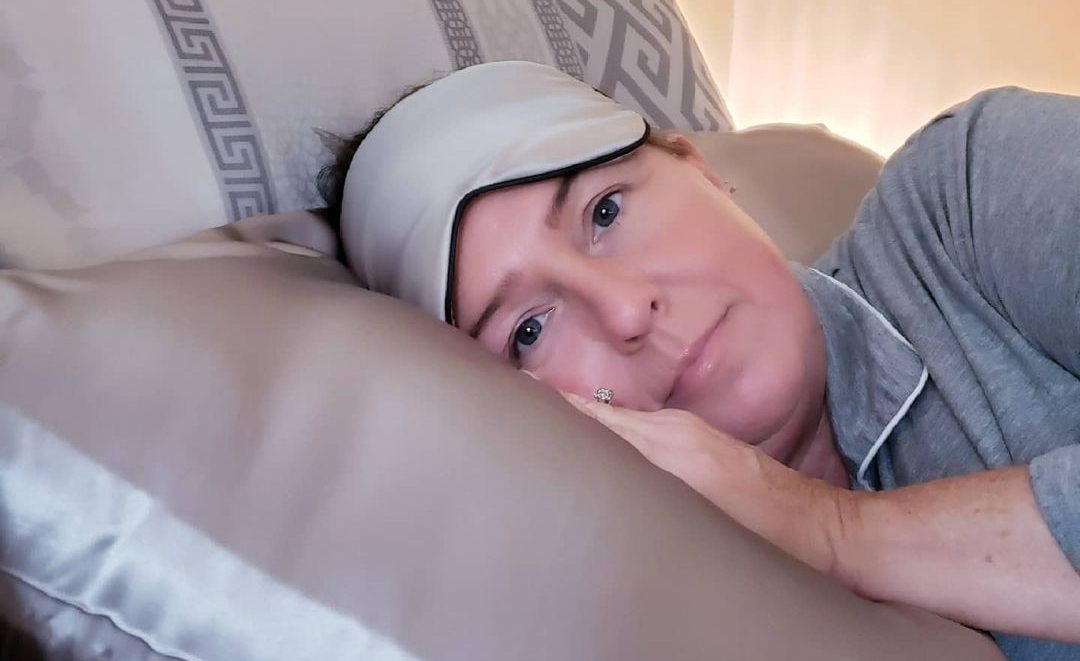 Credit: @beautybybev101 via Instagram
Do you wake up every day to frizzy, dry, and damaged hair? Your pillowcase may be to blame. Invest in a silk pillowcase and see if it makes a difference. The softer fabric usually results in shinier, healthier hair – keeping you looking younger for years to come.
Change your shampoo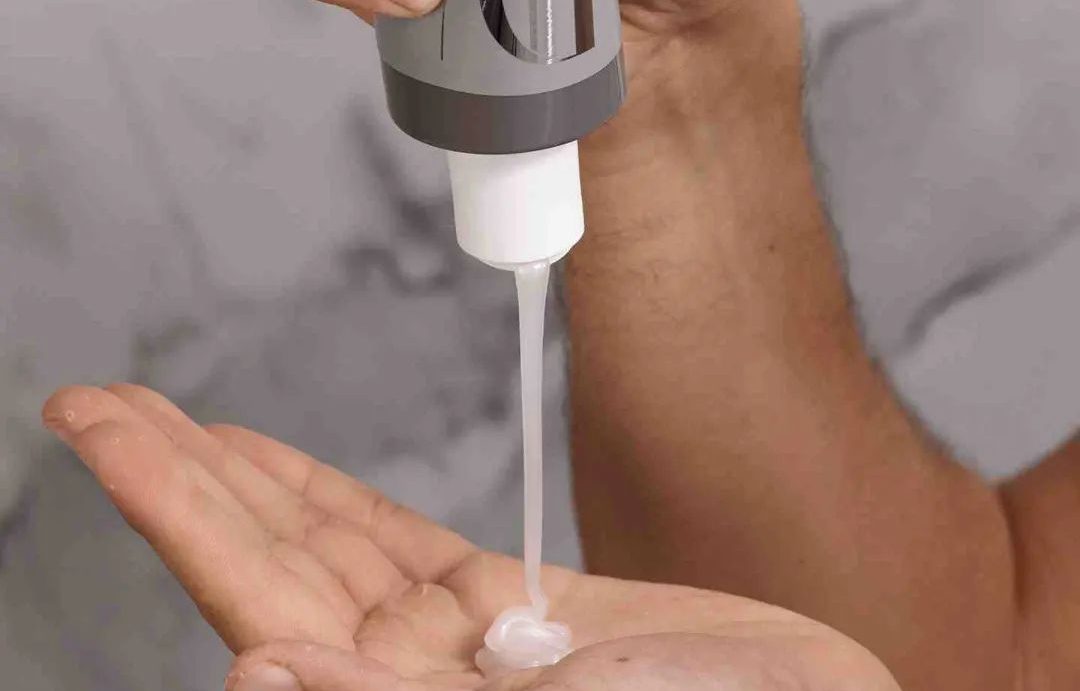 Credit: @oriflame_zari via Instagram
Just because you've used the same shampoo for the last decade, it doesn't mean it's effective. In fact, it's probably a key sign that you need to mix it up! Gray hair needs specially-designated products to aid in lacking pigments, while purple-toned shampoo can aid in keeping blond hair looking gorgeous.
Wear a bun over a thin spot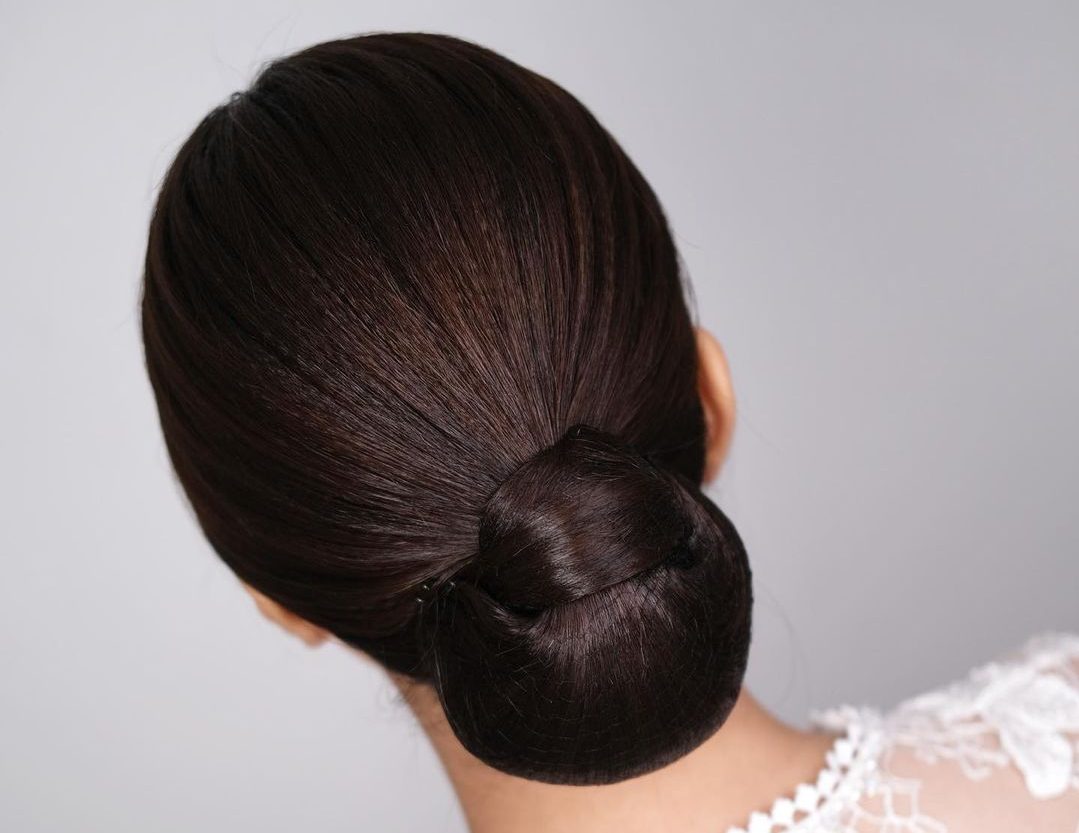 Credit: @hairdobyira via Instagram
If you notice that you've got a part of your hair that's starting to look as though it's thinning, there's no shame in covering it up with a decent bun! It'll save any wondering eyes from noticing your weakening strands, helping you to look much younger.
Use a round brush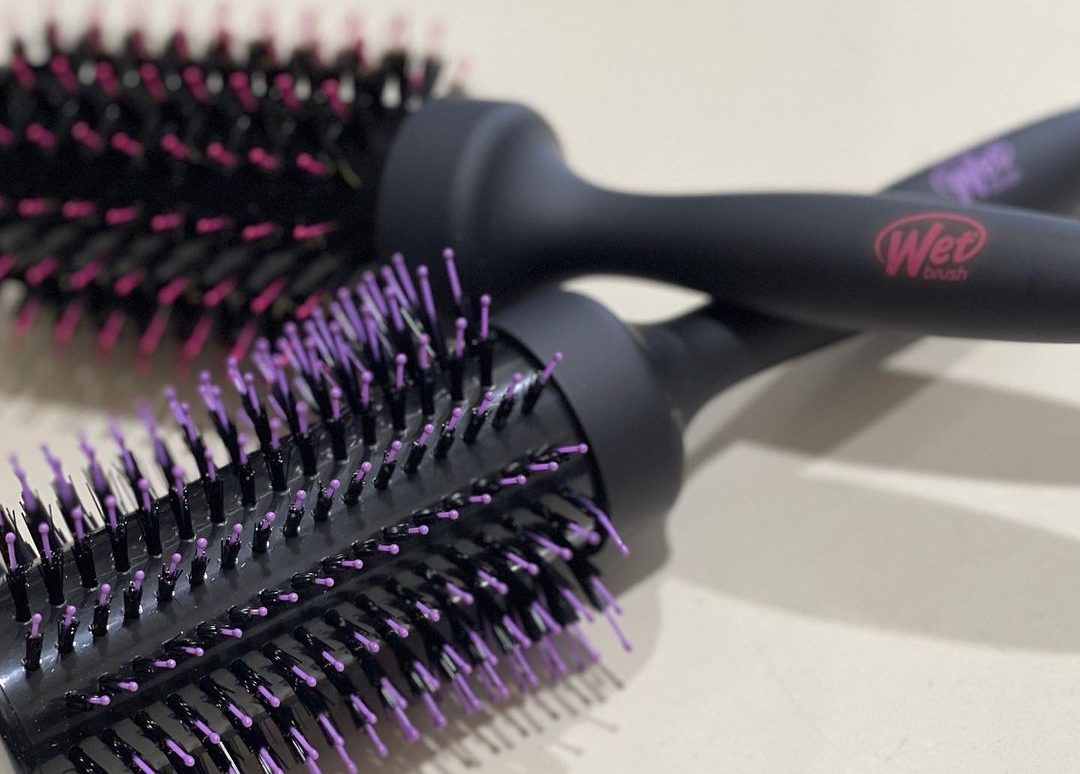 Credit: @life.style.diaries via Instagram
Don't underestimate a good blow-dry and brush combo. Ensure that you're using a round-shaped hairbrush, as it can give you a nice slew of subtle waves. Brush up and away from your roots, breathing some new life into your locks. Once it's dry, set the style with a squirt of hairspray and you're good to go.
Extensions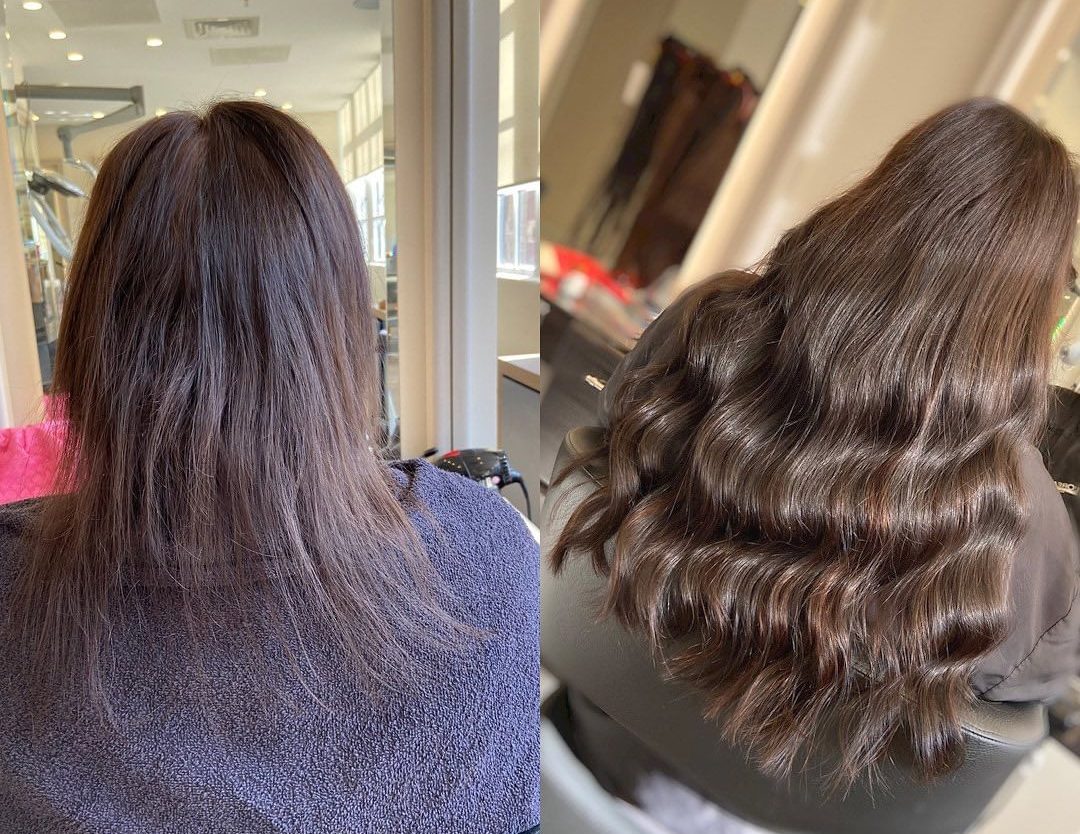 Credit: @charlottepiercehair via Instagram
Depending on your hair type, you may want to consider getting some extensions. When done right, they're perfect at covering up any thinning patches of hair. If done poorly, however, they can make you look even older – so ensure they're applied by a stylist you trust.
Avoid too much volume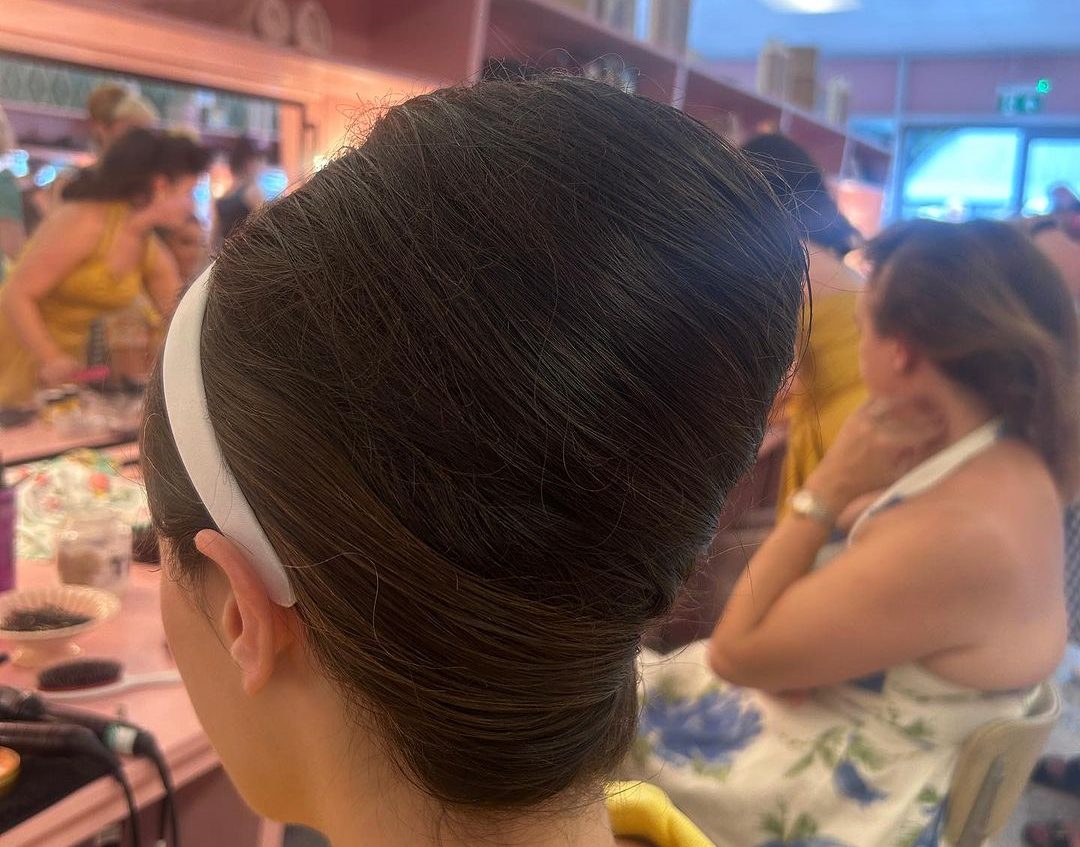 Credit: @babydoll_blush_salon via Instagram
While voluminous hair is wonderfully effective at giving women a youthful glow, you don't want to overdo it. Going crazy with the hairspray can result in a beehive-esque appearance, plunging you into decades long since passed. Subtle levels of volume are the most effective method.
Don't go too dark
Credit: @beautyby.keana via Instagram
If you do decide to dye your hair, it's imperative that you don't choose too dark a shade. If you do, you'll look washed out and pale, making you look older than your years. Instead, opt for warm, lighter tones of chestnut or caramel to avoid looking too one-dimensional.
Don't bleach your hair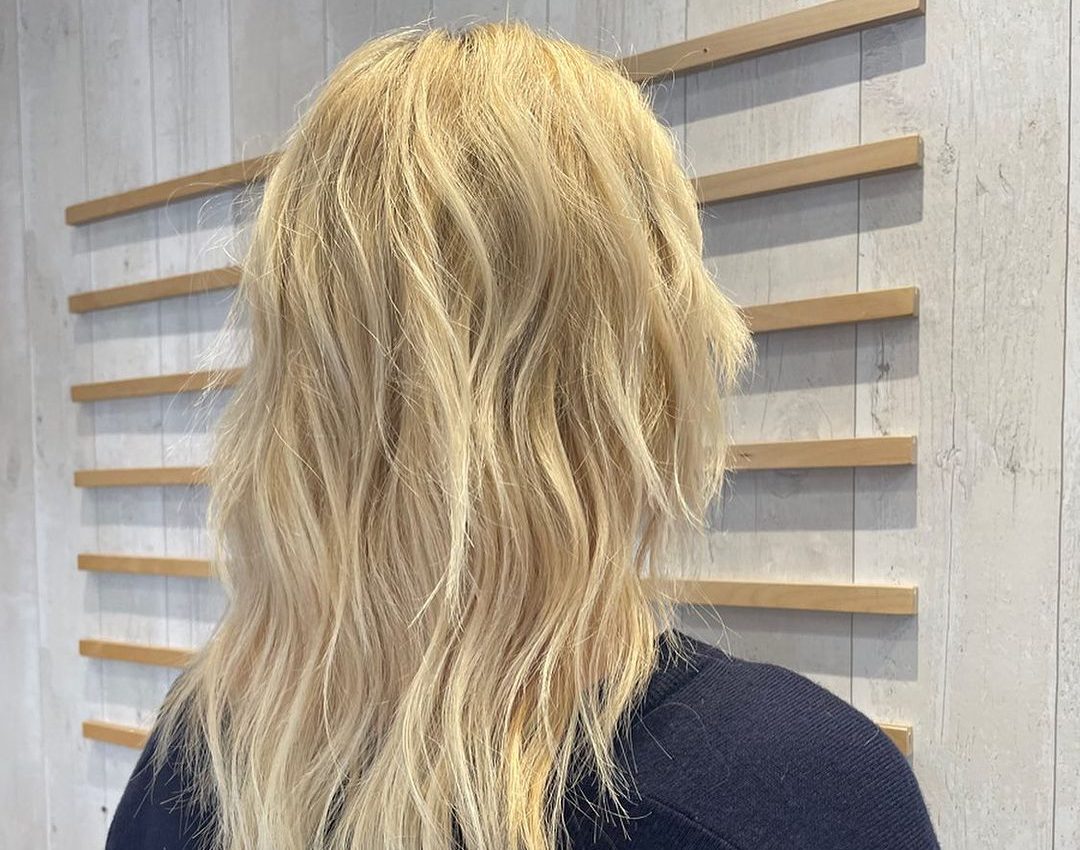 Credit: @onenesshairsalon via Instagram
One of the biggest beauty mistakes you can ever make is bleaching your hair. While you may think that your new blond do looks good, it won't be long before you pay the price. The bleach damages your hair to no end, resulting in breaking strands and frayed ends.
Drink more water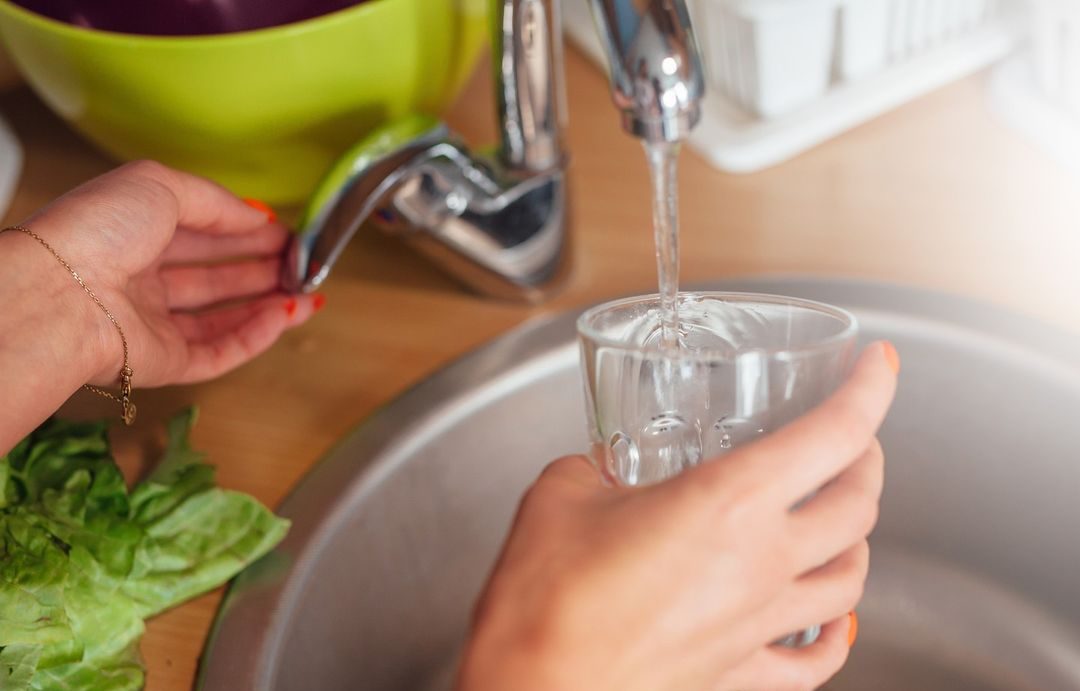 Credit: @environmentalworkinggroup via Instagram
Hydration is important – but not just for your overall health. The amount of water your drink directly correlates to your hair's shininess, growth, and strength. Ensure you chug down around two liters of water each day for luscious, youthful locks.