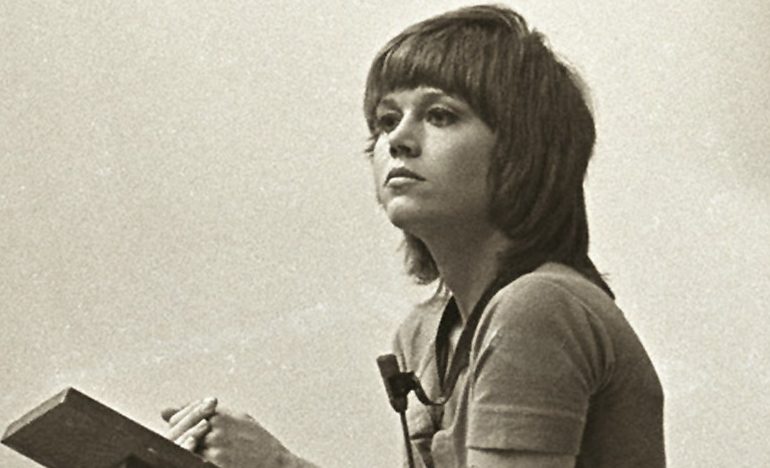 The big and beautiful ponytail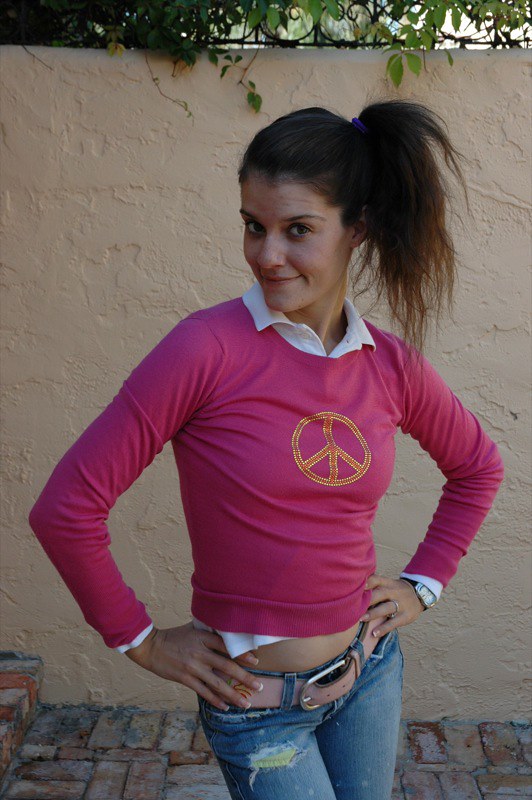 Credit: starmama via Flickr
A voluminous ponytail will never go out of style. It's a hairstyle that is many people's go-to when deciding on a quick and easy way to get your hair out of your face. Because it's such a simple hairstyle, it's easily accessorized with hairclips, scrunchies, or even a vintage headband.
Micro bangs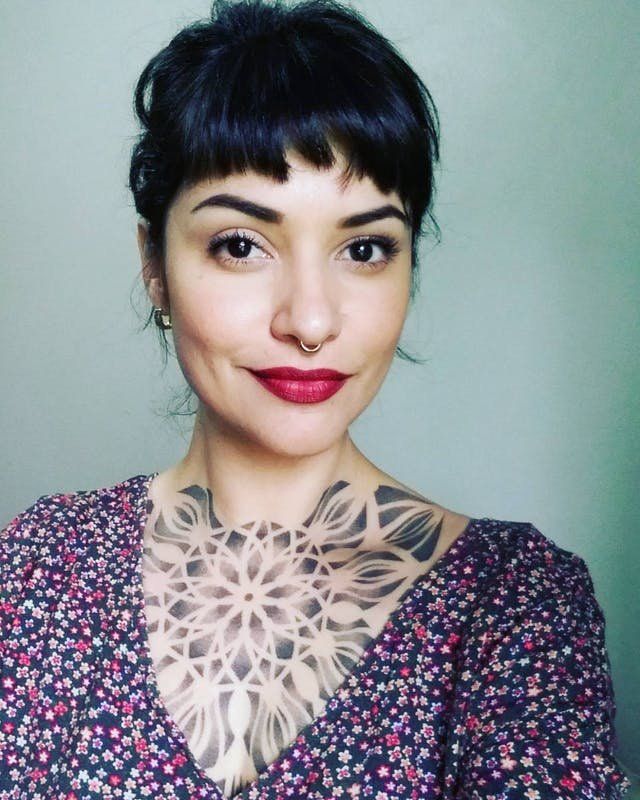 Credit: BritCo via Pinterest
These baby bangs have become an autumn tradition in recent years, and they're straight from the 70s. They add an edgy twist to basically any style, and you could go much shorter than the model. Pair it with a ponytail, bob, or a wolf cut, or cut the rest as short as the bangs! Well, just a bit longer so they're technically still bangs.
The Tyler Moore bob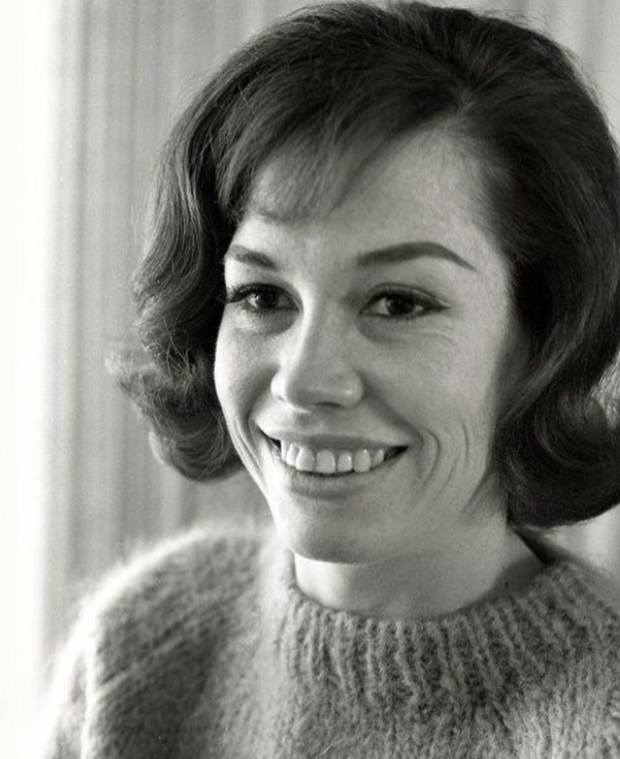 Credit: merytylermooreshow via Instagram
Dainty, modest, and flattering for most hair types, this no-nonsense bob is great if you don't want to manage layers. It was a go-to choice in the 70s for its mix of efficiency and personality, with flicked-out ends and hints of bangs. Add some extra volume to the sides and a sweeping fringe for a more glamorous approach.
The textured mullet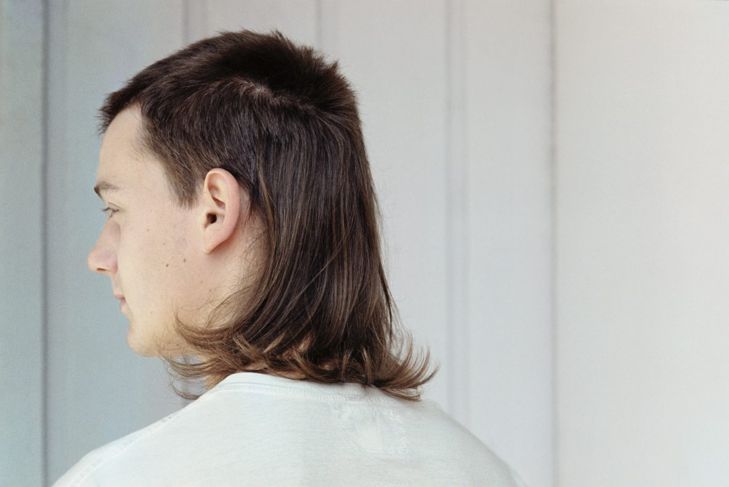 Credit: Theweek,com
The mullet never really went away with certain audiences, and those brave men and women, mostly country musicians, are now back in vogue. You can adjust the length of the sides however you fancy, undercuts will look great on rounder faces whereas sharper features look striking with a fully shaved temple.
Straight and Cher-sleek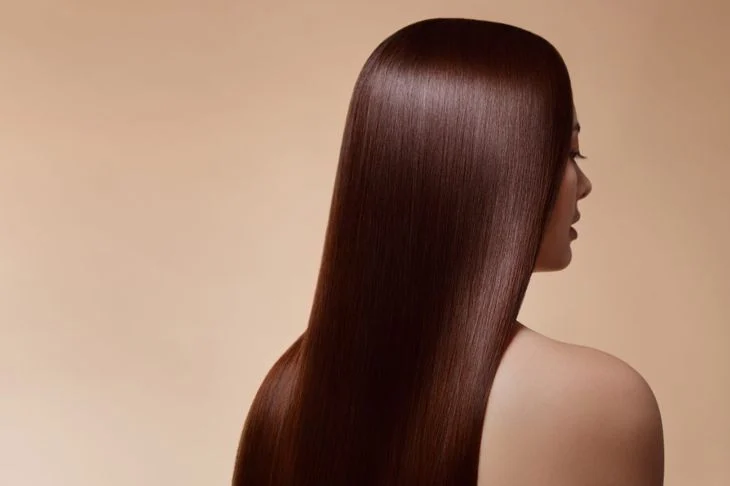 Credit: via akihair.com
Every little girl, and boy born between 1996-1998, dreamed of being Cher at some point. Now the time has come to claim your birthright because this conditioner advertisement come to life is back trending. It takes some time to achieve, you need the right heat tools and especially protection because oiling is a must.
The Fawcett feather and flick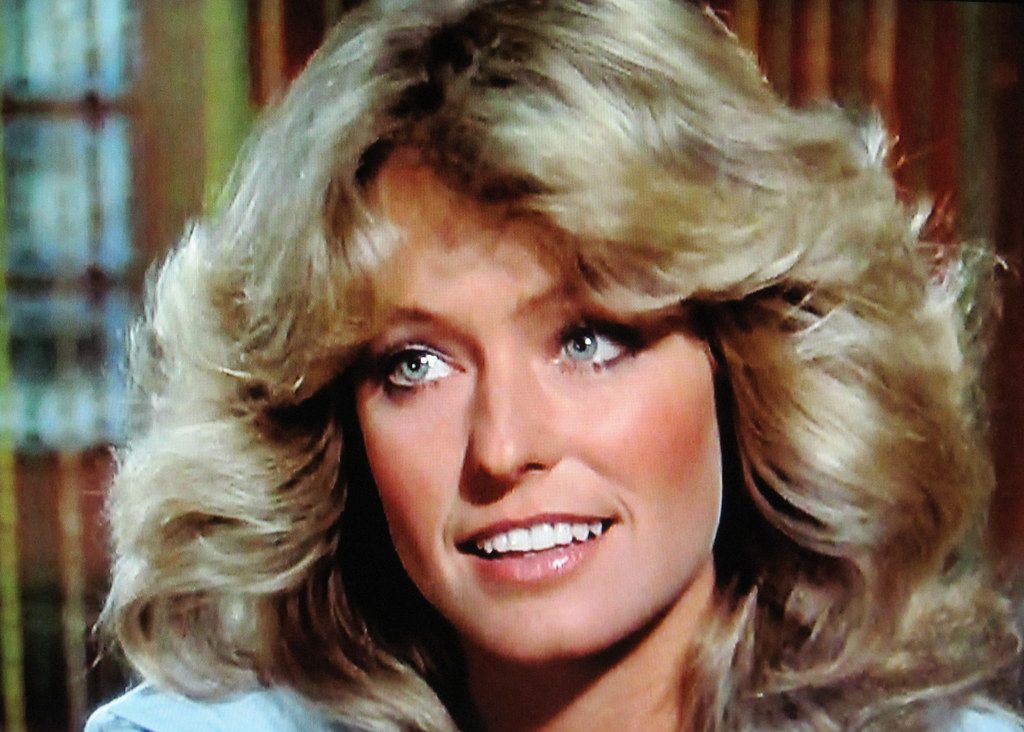 Credit: Rob Corder via Flickr
Few do's were as huge as Farrah Fawcett's, and these kinds of curls are back in a big way. You'll need naturally thicker hair to pull off this kind of angelic halo but, if you have that, it's not hard to nail. The feathering and layers do a lot of the work, paired with some large rollers, a curling iron, and a bit of backcombing to complete the look.
Edgy ape mullet for thin hair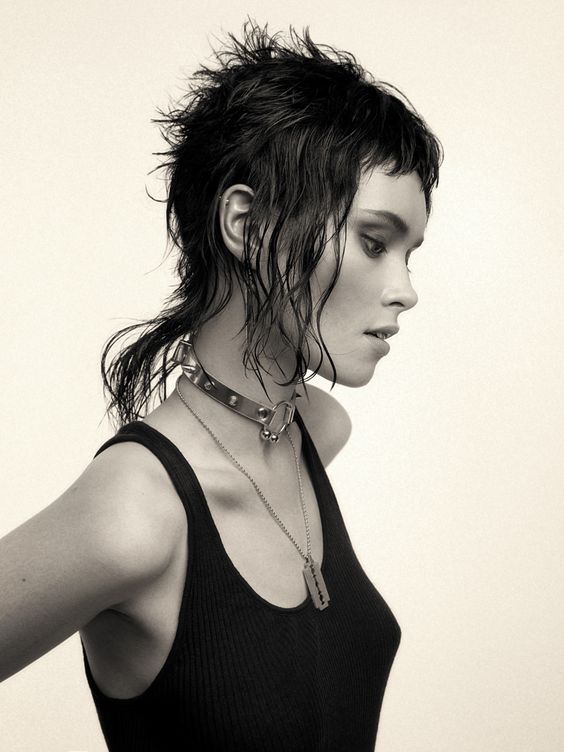 Credit: behance via Pinterest
This is essentially the perfect '70s micro bang length. The rough scissor-cut just oozes texture, and the short and spikey length all over is super flattering for all face types. A section of the sides are brushed back over the ear to create the illusion of the thick and rich tail the style is known for.
Curtain bangs with messy volume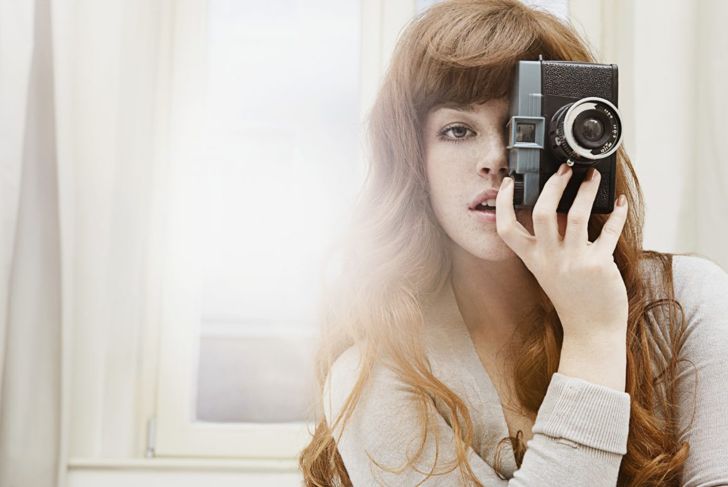 Credit: via facty.com
This thick and luscious body is perfect for those who don't want to manage layers. You can keep the length long and natural, and throw a few curls and sea saltMid-length spray in if you fancy some more texture. The fringe is cut to a more modern length to frame the ever-important eyebrows, which keeps everything feeling fresh.
It's Liza!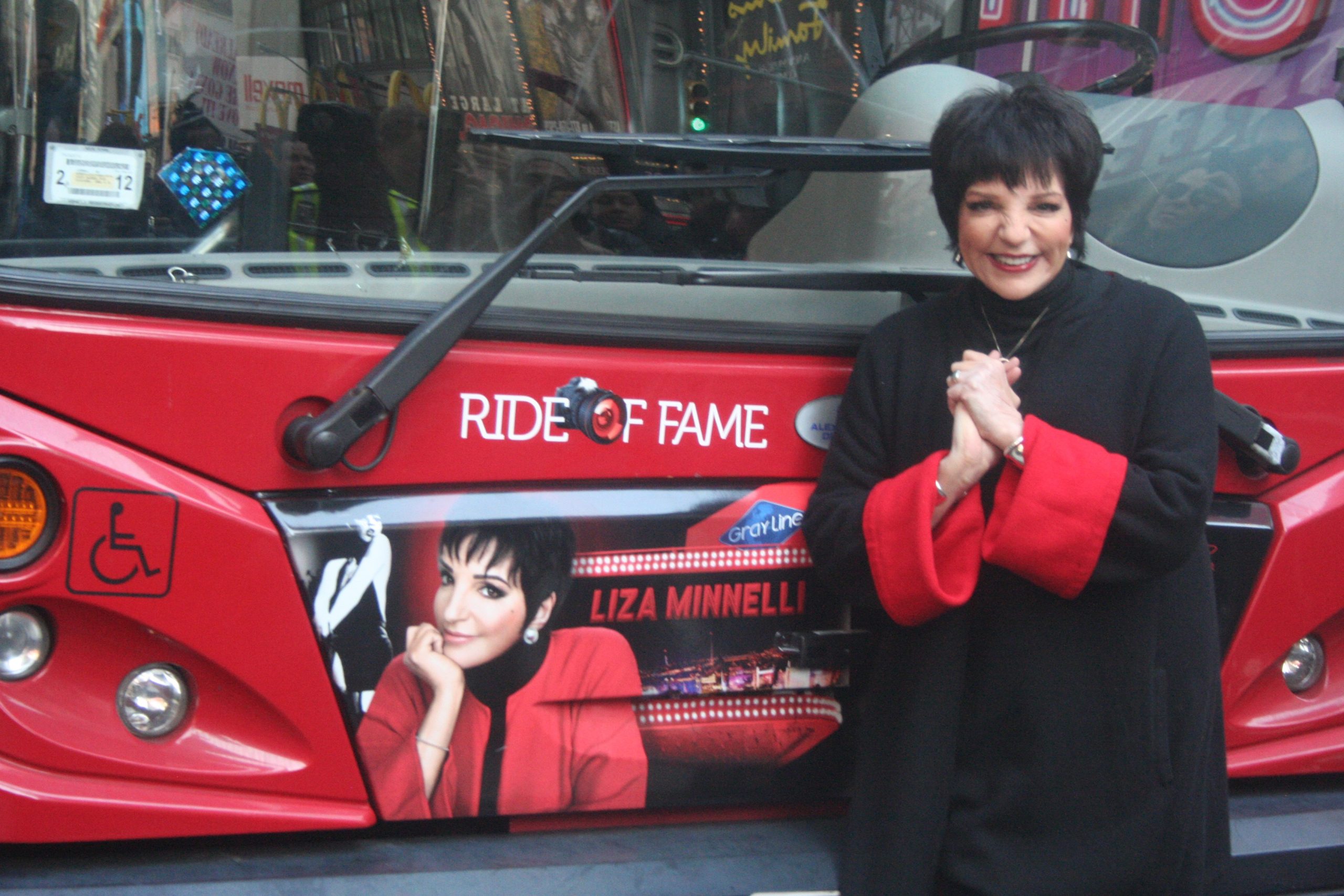 Credit: Joella Marano via Wikimedia Commons
It's been her signature look for decades, perhaps centuries as she hasn't been carbon-dated yet, and it's still as chic as ever. The short and choppy look pairs perfectly with some rugged bangs, and the layers around the crown get tons of lift. It's as youthful and energetic as it always has been, and super quick to style.
Shaggy ape mullet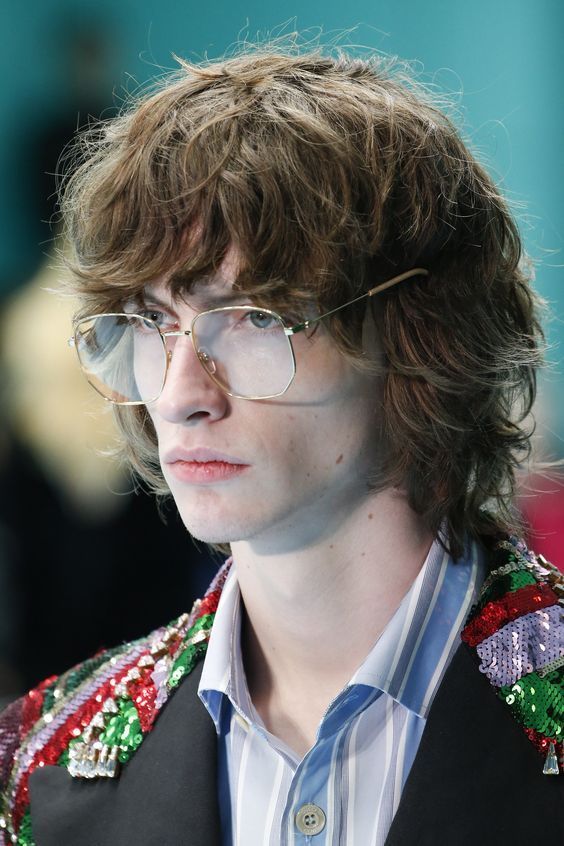 Credit: 麻圆 陈 via Pinterest
The ape mullet was only around for a brief window in the 70s, but what a sexy window it was. It's another example of an androgynous cut from the era, working with all genders and face shapes by building on length and layers. Mid length hair on men is becoming more and more popular, and looks like this grow out wonderfully.
The Activist Icon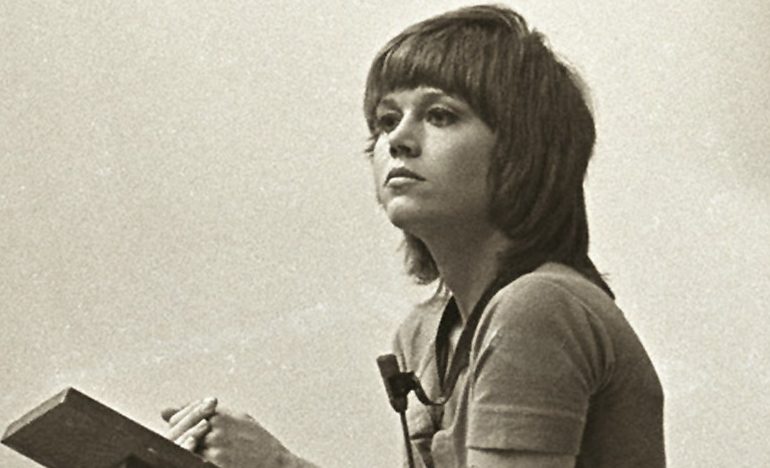 Credit: TommyJapan1 via Flickr
Jane Fonda achieved the almost impossible task of being on the right side of history both politically and in terms of fashion. She has rocked many different hairstyles over the years, all iconic in their own right, but these wide and almost bowl-cut bangs fit a lot of modern styles. Angular looks, shaggy and blunt textures, she's as cutting edge as always.
A nostalgic short bob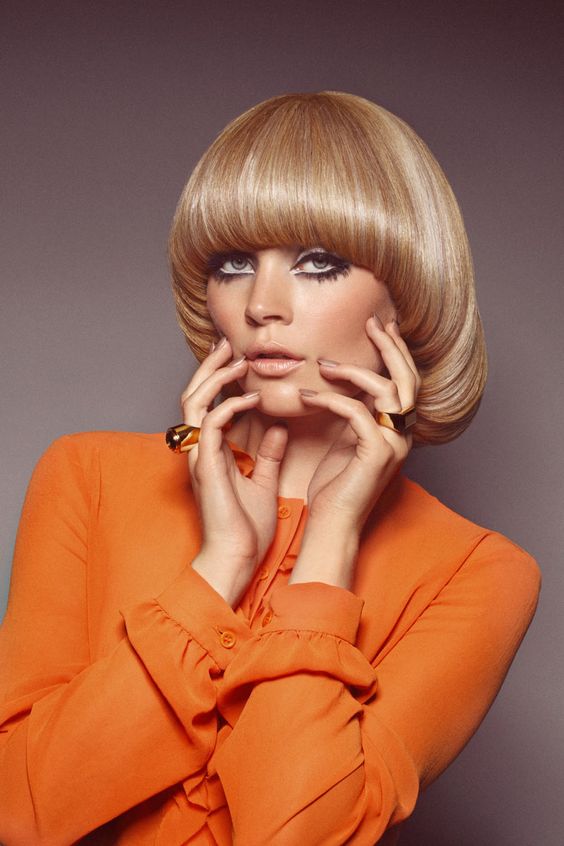 Credit: fashiongonerogue via Pinterest
Nostalgia for the 20s was a big deal in the 70s, and nostalgia for the 70s is popular now, so like always we must thank the flappers for their service. With the extravagance of the great economic boom people felt immortal and started experimenting with androgynous looks, and low-bowl cuts like the pageboy here were all the rage during the roar.
The curly French bobbé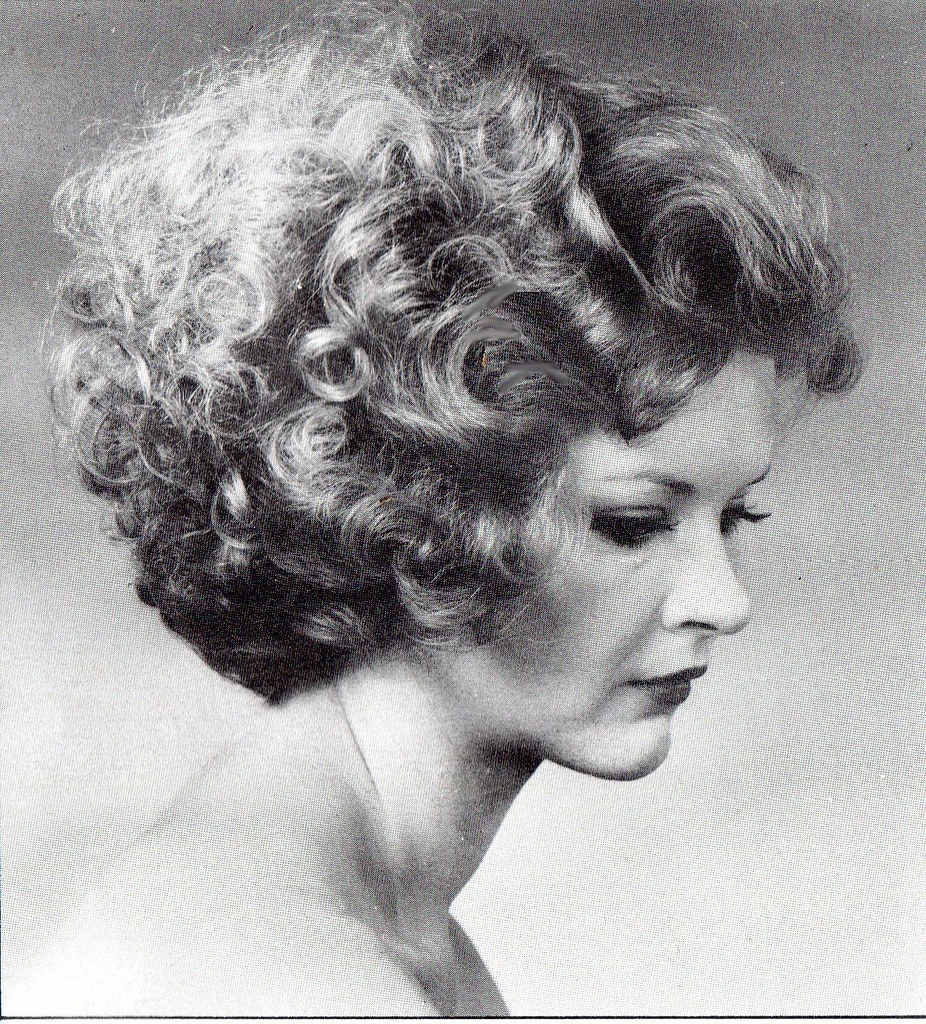 Credit: Mo via Flickr
Glamour as a word traces back to Scotland, but the French pretty much perfected the concept. This tightly curled and voluminous bob is full of motion and depth, so even with thinner hair, you can reach a similar result. The fringe is deeply set on one side and swept over to create a huge and dramatic frame for the face.
Short wet-look mullet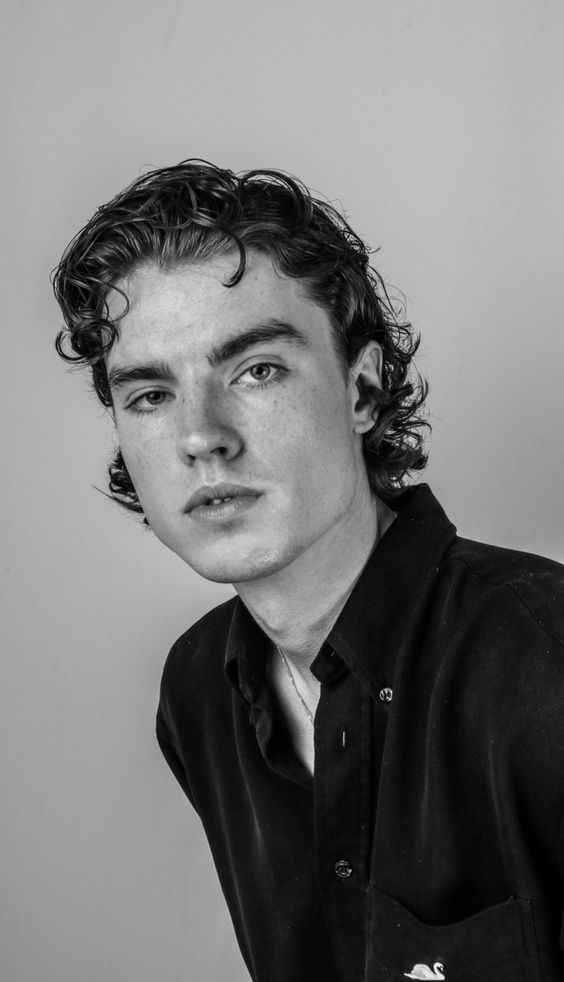 Credit: hairinmotioneducation via Pinterest
Towards the end of the decade, men started joining in with that 1920s nostalgia, playing with products for some of those classic, gentlemanly curls. Of course, the length at the back is optional. You could keep it the same short-medium length from the top all over, and get more of those intentionally careless face-framing strands.
Maximum volume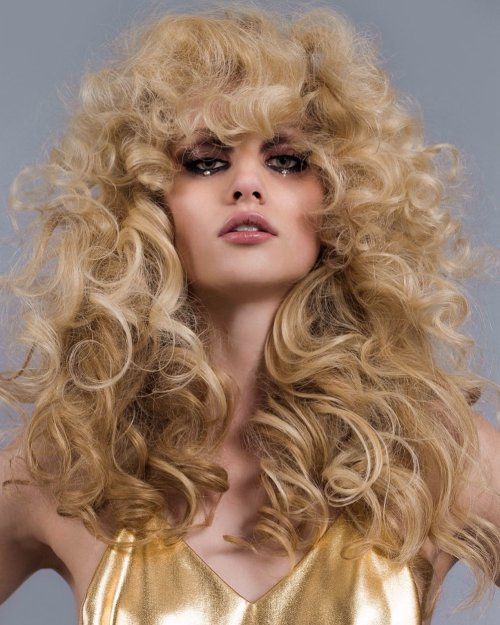 Credit: therighthairstyles via Pinterest
These wild and untamed curls disappeared for a couple of decades, but they're back with a vengeance. The sheer variety of curls on offer is staggering, with smaller, tighter ones at the top and looser ones in the tresses. The bangs are equally as poofed up, creating an all-over slimming effect on the face while making a big statement.
The sloped ponytail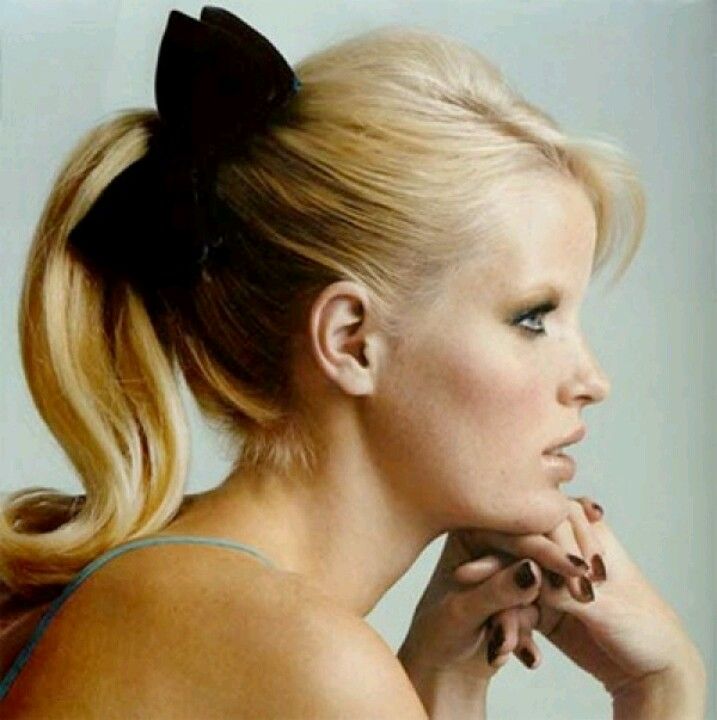 Credit: Lucina Pshegubj via Pinterest
Ponytail looks constantly come back into fashion. We all have much less time than we used to, so easily and chic styles like this let you look fabulous while saving you time. The high-worn ponytail is fashioned with an elegant slope at the end, which you can either leave as is or use an oil treatment for more of an editorial sparkle.
Bantu knots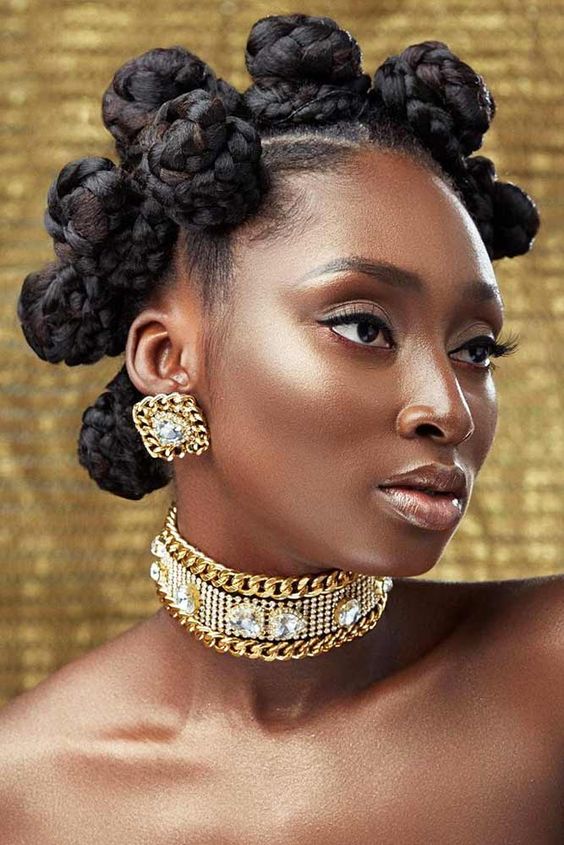 Credit: lovehairstyles via Pinterest
While bantu knots are over 100 years old, they rose to prominence in the 70s as a symbol of Black pride. Their rich cultural history was embraced as women of color began celebrating their natural, luscious hair texture. They've been popularised in recent years by everybody from Rhianna to Tessa Thompson as a powerful and visually exquisite style.
Flicked out bob
Credit: trendhunter via Pinterest
On top of the incredibly angular style, another trend of the 70s was a single wave that traveled around the head. It creates an absolutely beautiful slope that casts shadows on the cheeks and flows like water in action. Keep the ends conditioned to capture the glossy shine that the era loved so much.
High glamour beehive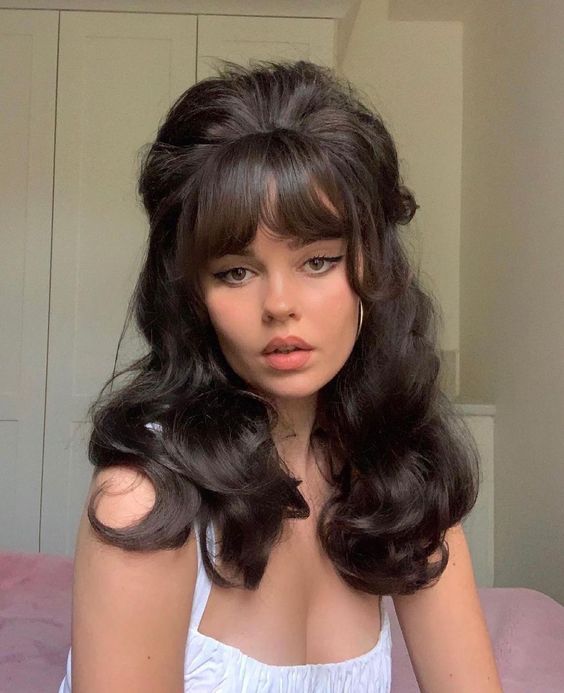 Credit: sophiaig via Pinterest
While not quite as important as keeping the bees alive, society refuses to let the beehive die. Nor should we, as it's such a demure and versatile look, and it works with all kinds of hair. Put some rollers through the tresses for some full-bodied curls, and shrink or grow the hive depending on your needs.
A-line bangs with a headband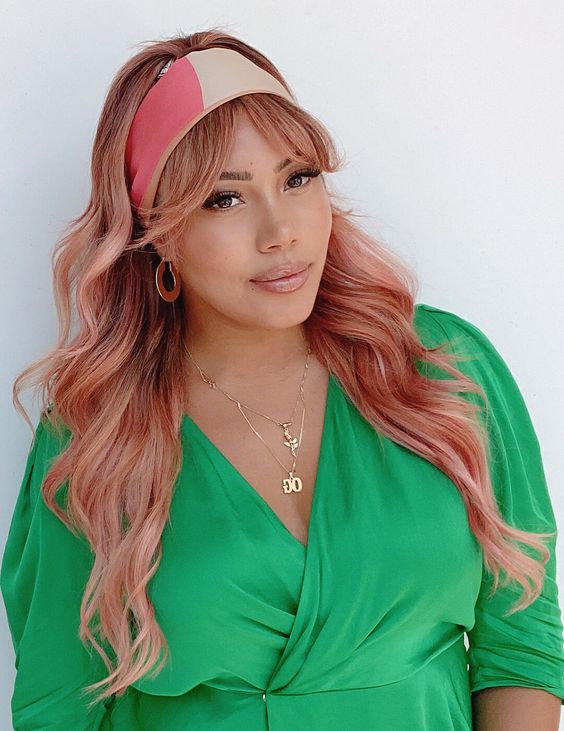 Credit: ipsy via Pinterest
The headband is an iconic piece of 70s headwear. They had been around for a while, but now that home exercise movies were taking off, everybody suddenly rediscovered their utility. This decade's version focused on dividing the hair into two portions, a framing and often swooping fringe, and plenty of volume on the other side.
Glossy and dramatic waves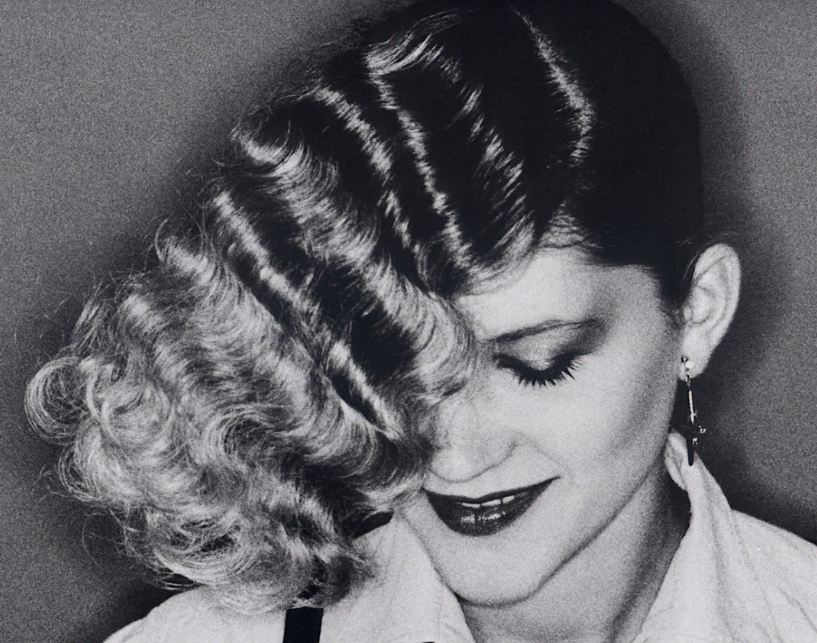 Credit: omc_82 via Instagram
A beautiful collision of 40's movie starlet and the 70's wavy sensibilities. Oiling the roots is essential to get the contrasting shine that's key to this look, and darker roots bursting into highlighted waves is just a spectacular effect. Highly flattering, highly femme, and would pop off as hard today as it did back then.
The girl next door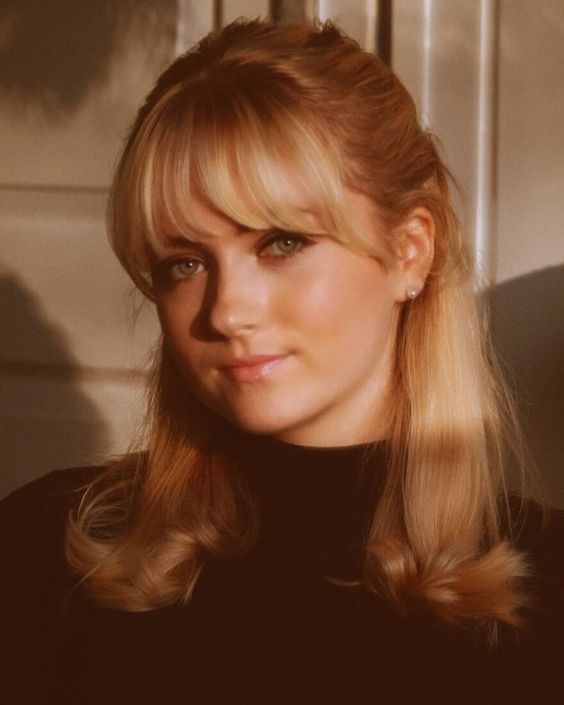 Credit: boredpanda via Pinterest
For a softer and more manageable burst of 70s flare, try these gorgeous bottom-heavy curls with a pair of full bangs. Quick and easy hairstyles come back into fashion all the time and looks like this pack almost instant depth with the pulled-back temples and ear-swept strands. It's the curls in the very tips that make the look something special, though.
Dark, gothic mullet
Credit: Bbillion via Pinterest
The goth subculture evolved out of a few different movements towards the end of the 70s, finally becoming whole when The Cure released Boy's Don't Cry. This style takes a dark body, an errant red highlight as a nod to goth's punk forebearers, and a mullet structure for a best-of-the-best tour of the 70s.
Slick roots and dramatic curls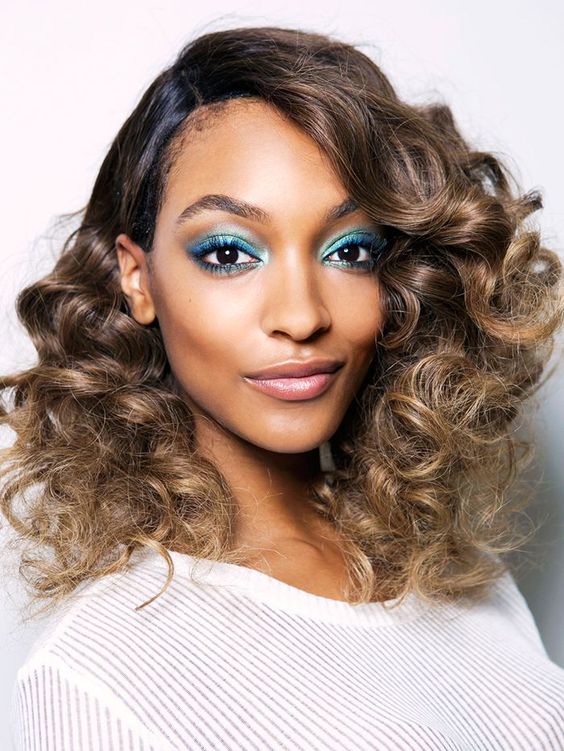 Credit: byrdie via Pinterest
Fusing the 70's sleek and oiled looks with the always gorgeous permed ends will never do you wrong. It has a touch of the 20s like many of the era's looks did but brings that sense of sublime bounce that looks great on the dancefloor. The curly flicked fringe and asymmetrical volume are the Gen X cherry on top.
Short mullet with an undercut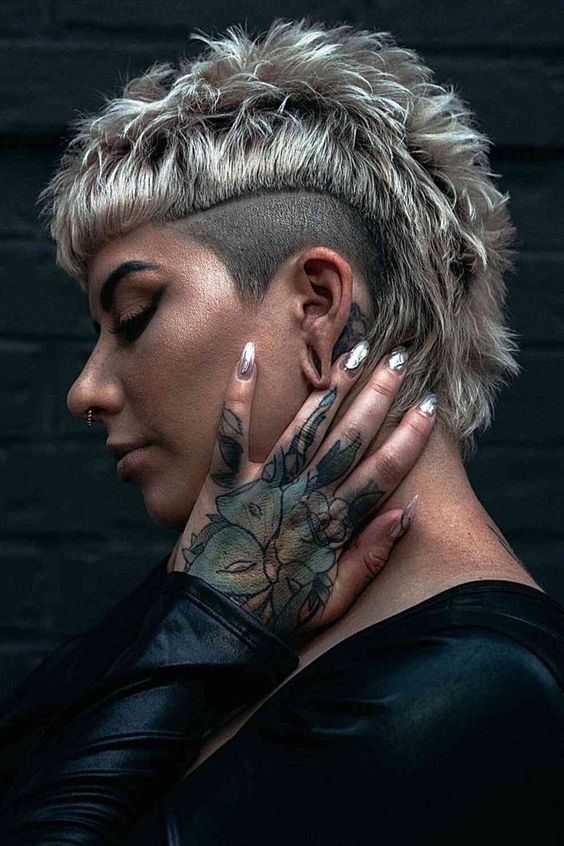 Credit: latesthairstyles via Pinterest
Undercuts go back as far as the 1910s and 1940s, for some reason G.I realness was extremely popular. Somebody should look into that, but what we do know is that punks started shaving bits at random and brought the style back. It adds a more manicured look to the traditionally unkempt style, which fits modern trends to a tee.
The full perm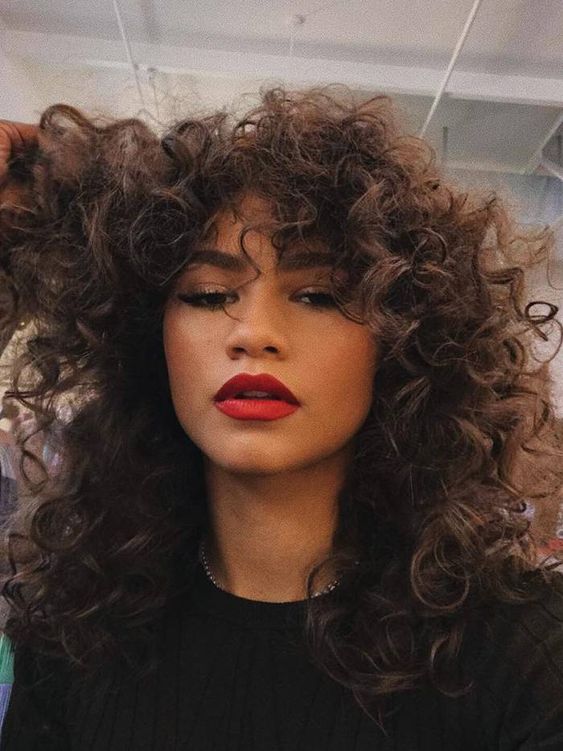 Credit: whowhatwear via Pinterest
The perm has become one of the 70's most iconic hairstyles. Properly set chemical perms can last for a good while, but you don't need to invest that time and money to embrace the curls. A full head of rollers in wet hair that's been treated to mousse or a setting oil will give you a tumbling, full head of volume no matter what thickness.
Shaggy face framing bob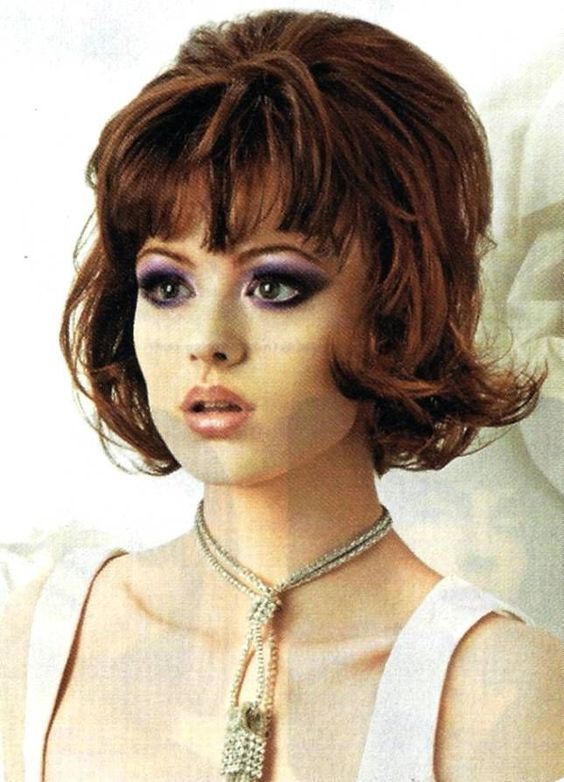 Boyish cuts like this on women have been popular in a couple of different eras in the US, but perhaps never more so than in the 70's and today. It's sort of a double-whammy because it's so similar to the shape and construction of men's looks from the 70s with its lazy, towel-dried ends and choppy fringe.
Face framing ponytail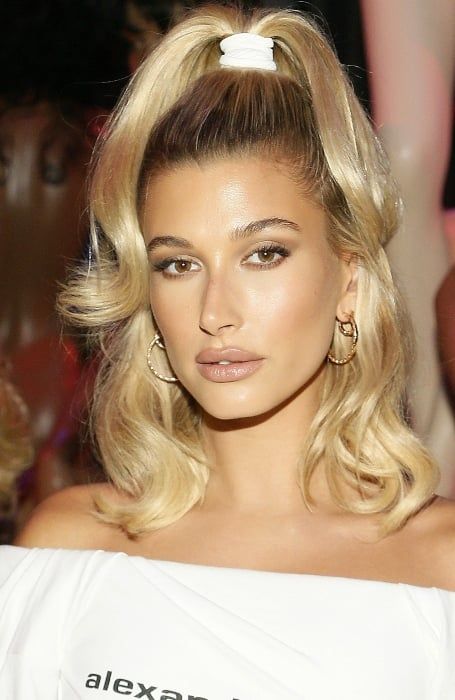 Credit: thetrendspotter via Pinterest
There are so many ways to wear a high ponytail, and this curly, cascading look is one of the best. You don't have to scrape the hair back like you do with some glam looks, because this is a much softer vibe that's all about smooth lines. Divide the tail into two sections, and have them fall about where you would want your bangs to.
Milkmaid bangs with a bandanna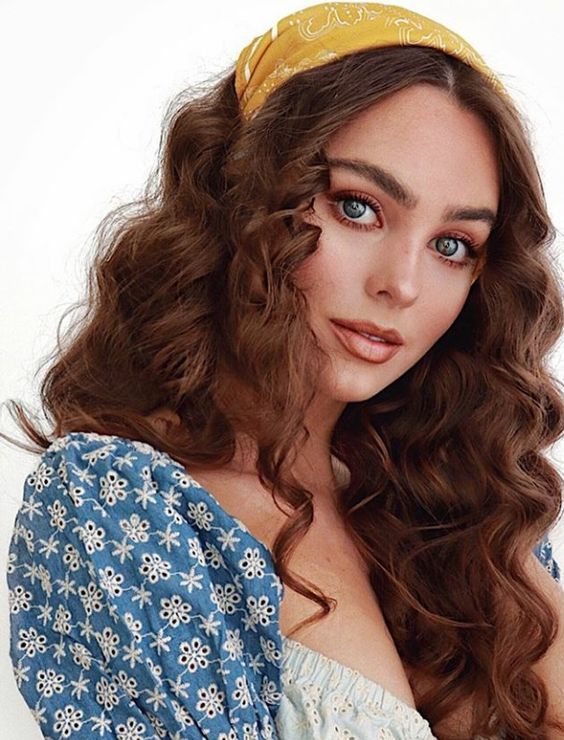 Credit: thewonderforest via Pinterest
Building a look around an accessory can lead to some wonderful results. With bandanas, you get the advantage of a much larger surface area, which means you get to work in whatever patterns and colors you want, and add a ton of width to your hair. The center-parted bangs with some tight curls are another little nod to the 70s.
Straight and natural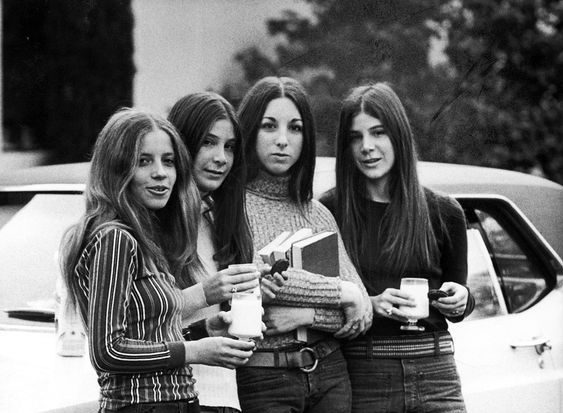 Credit: moonchildaesthetic via Instagram
For many women, the 70s were a period of relaxed and natural styles. The center parting has always been popular, despite what the lame-stream media tell you, and it's perfect for these long, grown-out locks. It helps that eye-make-up was starting to get much more experimental, and the hair was ideal for framing that.
The modern mod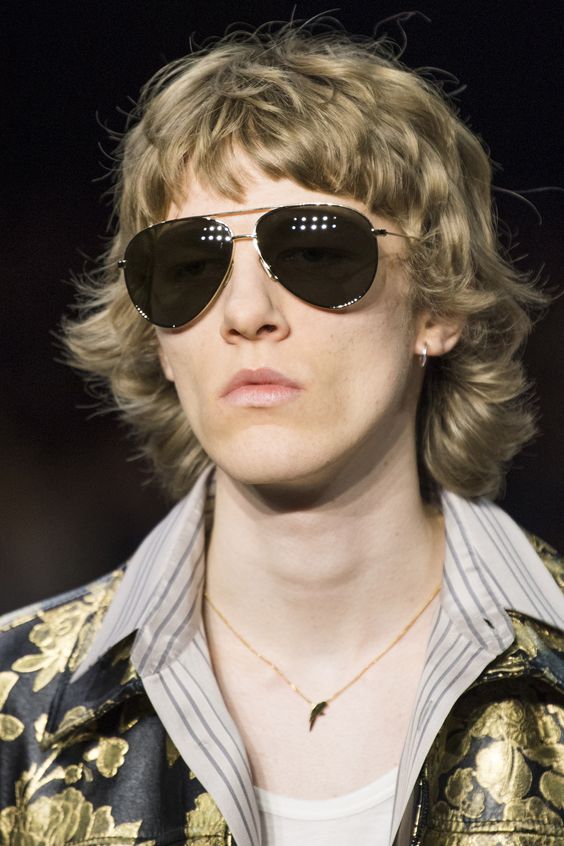 Credit: the impression via Pinterest
The British have invaded, once again, and this time they have time travel. Mod fashion is back, and now the fellas can finally have their shot at the baby bangs. This spruced-up, 21st-century version has plenty of layering on top and some blunt ends mixed in to create a dramatic, back-heavy look that grows out great in curlier hair.
Centre-parted curls for men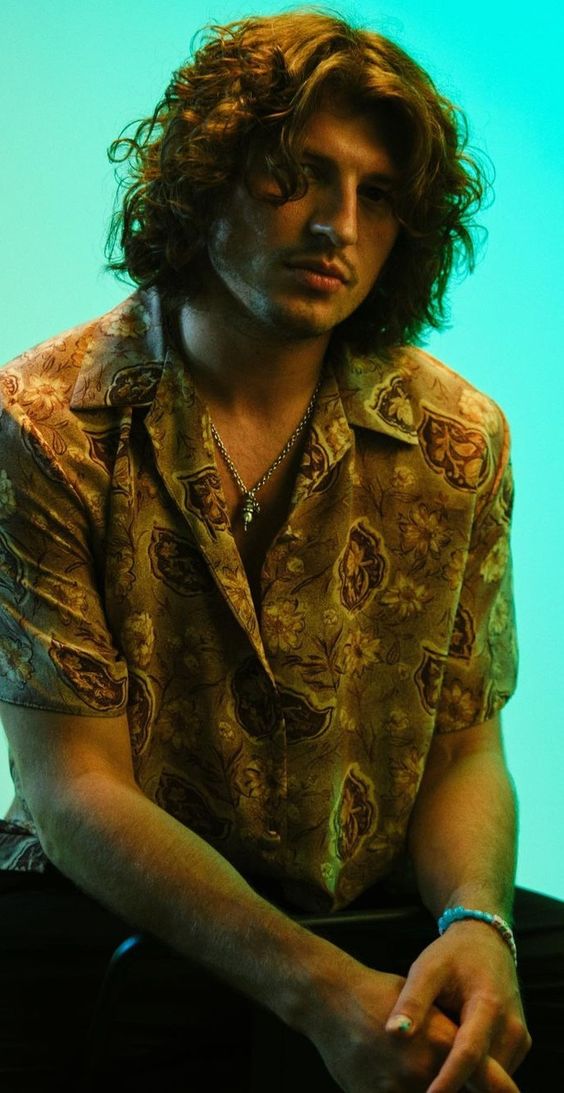 Credit: beardoholic via Pinterest
While short curls are popular with the most insufferable youths you've ever seen on TikTok, longer and looser is what the grown-ups go for. Centre partings in general are making a comeback, but with the light flicking curls you also get a fantastic frame for your jawline. The bed-head texture gets plenty of volume too, which sharpens your features.
The natural man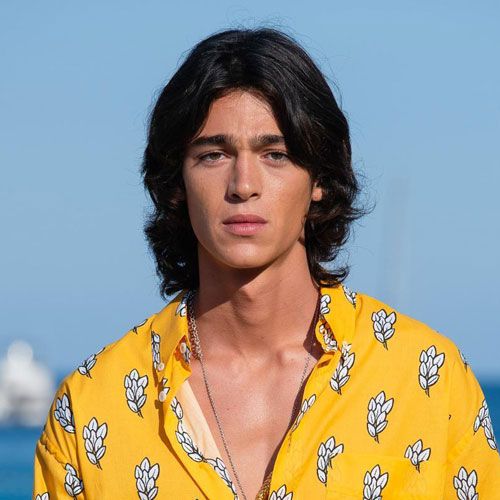 Credit: menshairstyletoday via Pinterest
While hippy culture had lost its mainstream appeal by the 70s, there were a few scraps of the wild spirit left. This length strikes a happy middle-ground between boring and short, and distractingly long, which makes it perfect for pretty much everybody. It's also a completely natural style, you can brush and towel dry the look in minutes.
The super-dome afro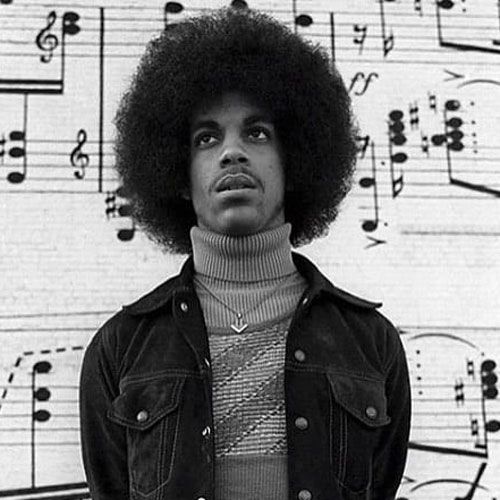 Credit: menshairstylestoday via Pinterest
The death of Jimmy Hendrix in 1970 was an untimely tragedy that threatened to take with it a style icon for young black Americans. Many men's afro styles from the 70s were cropped short, inspired by the likes of Billy-Dee Williams and Stevie Wonder, but now and then you would come across that voluminous 70s spirit.
Punk wolf cut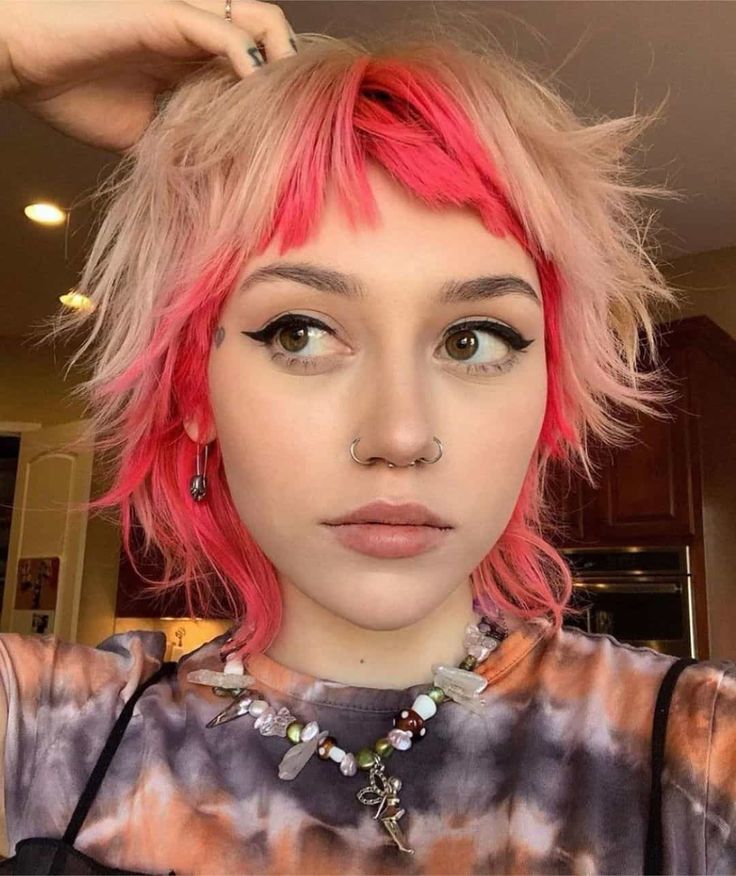 Credit: tattoodmartha via Pinterest
Rebellious subcultures are popping up all the time, but none have had the enduring legacy of punk. Peace and love were out, paperclips and way too many belts were in, as were bright, vivid colors and asymmetry. This version takes the shaggy wolf cut and adds punchy lowlights and a choppy fringe to stick it to the man.
Weighed afro blowout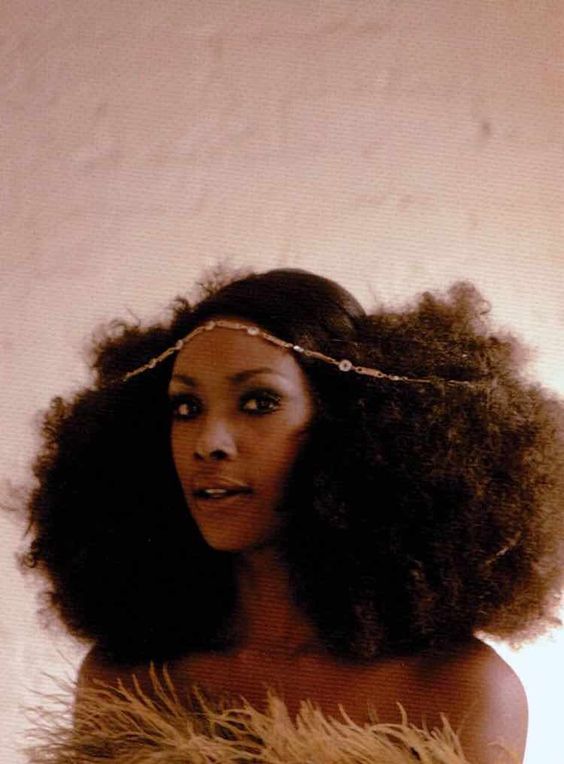 Credit: privatelabelextensions via Pinterest
Black women had several iconic looks throughout the 70s, embracing the natural style that had been suppressed by Eurocentric beauty standards. Icons like Angela Davis wore her afro blown out, and this style adds Josephine Parker's tight-flapper roots for amazing dimension. It's a stunning walk through black hair history.
I beg your Parton?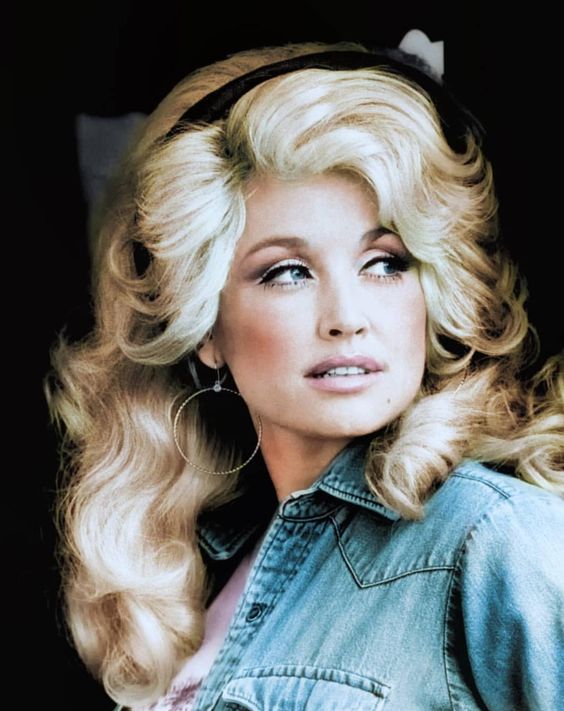 Credit: oldschoolcool via Reddit
This blonde bombshell blow-out could only have come from the queen of the country herself. It's a mix of all things hot from the 70s and today, with enormous volume, gorgeous curls, and perfectly paired accessories. The feathering and layers in the bangs are what give the look such a fiercely flattering appeal.
Crown braid updo
Credit: coralmag_insta via Instagram
Updo's were a huge deal in the 1970s, and they were particularly prevalent in the glamour scene. Actresses like Virna Lisi threw together styles that called back to old Hollywood, and the face-lifting, tight-pulled looks they loved. A braided crown knot like this works to create volume even in thinner hair, and always makes the cheekbones razor sharp.
Face framing curls for men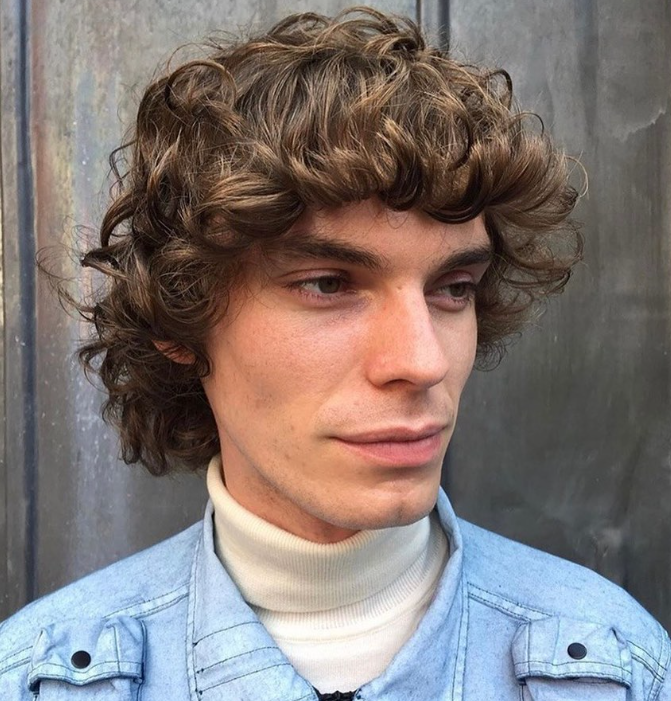 Credit: toniandguyperth via Instagram
This style takes the all-around bowl-cut silhouette the earlier decades adored and adds a dash of 2023's spice. It keeps the eyebrows and most of the face in focus, while the flicks can be incorporated into a quiff, combover, or left to rest to add a natural softness to your face.
The neat and tidy Adman
Credit: xjwharvey via Instagram
The moral panic of the day was that longer hair on a man meant either devil worship, or worse, partook in the reefer. A lot of businesses and colleges started putting rules in place, mandating short hair. Of course, the stylish ones of both camps snuck their way in, with sexy, short, playboy-slicked-back hair.