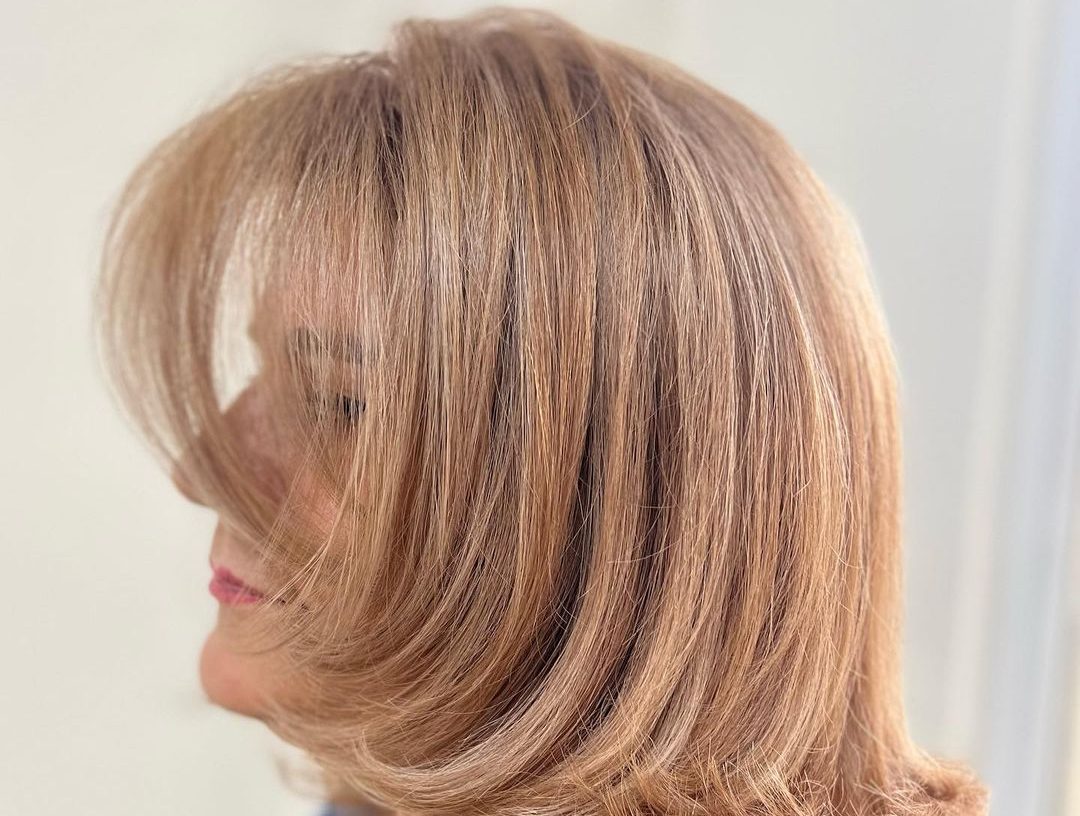 Credit: @hairbeauty_by_parisa via Instagram
Super stiff hair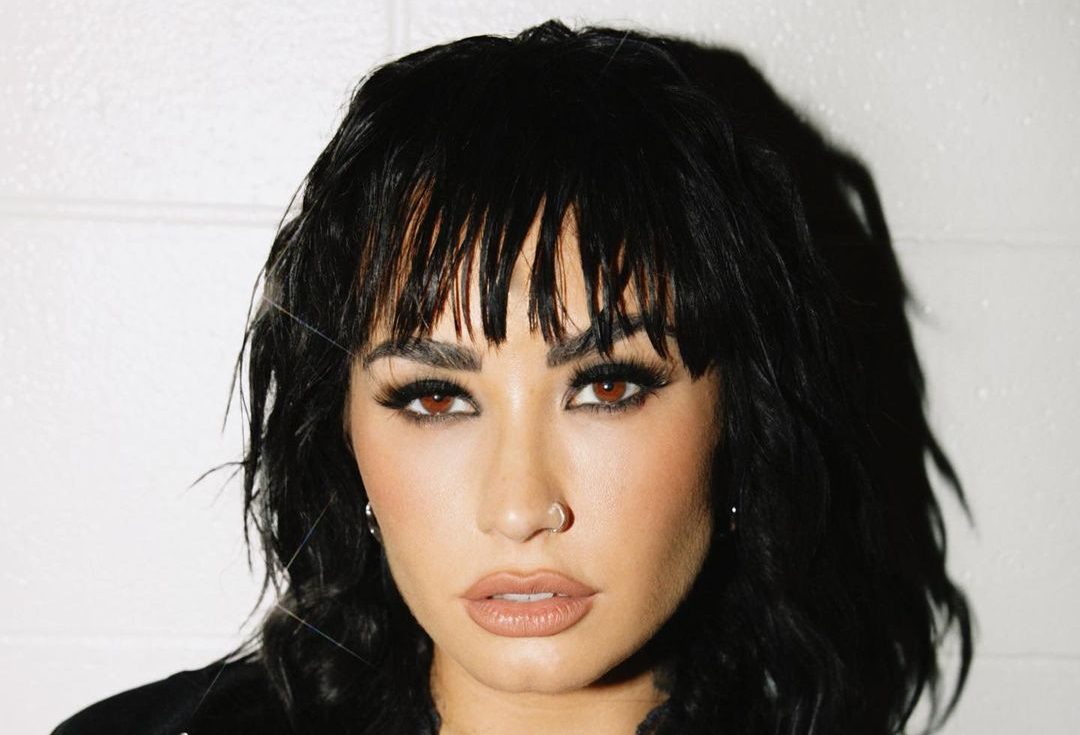 Credit: @ddlovato via Instagram
Avoiding stiff, rigid hairstyles is key to maintaining a youthful appearance. Unnatural and immovable hair can actually make you look older. Instead, opt for a hairspray that provides a flexible hold, allowing your hair to flow naturally. Look for products that leave your locks shiny and soft rather than giving them that harsh, crunchy texture.
Long hair without volume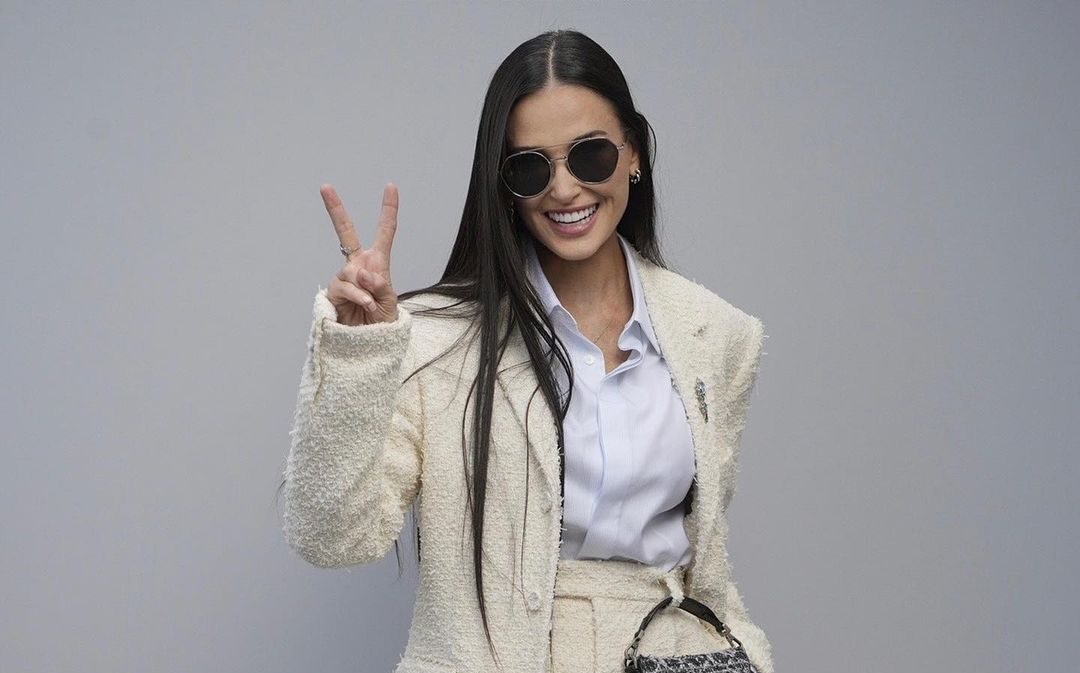 Credit: @demimoore via Instagram
Contrary to popular belief, maintaining long, straight hair can actually have an aging effect. Straight hair tends to emphasize your facial features, potentially making you appear older. Additionally, it can create the illusion of less volume in your hair, which can contribute to an aged appearance.
Hair that's too dark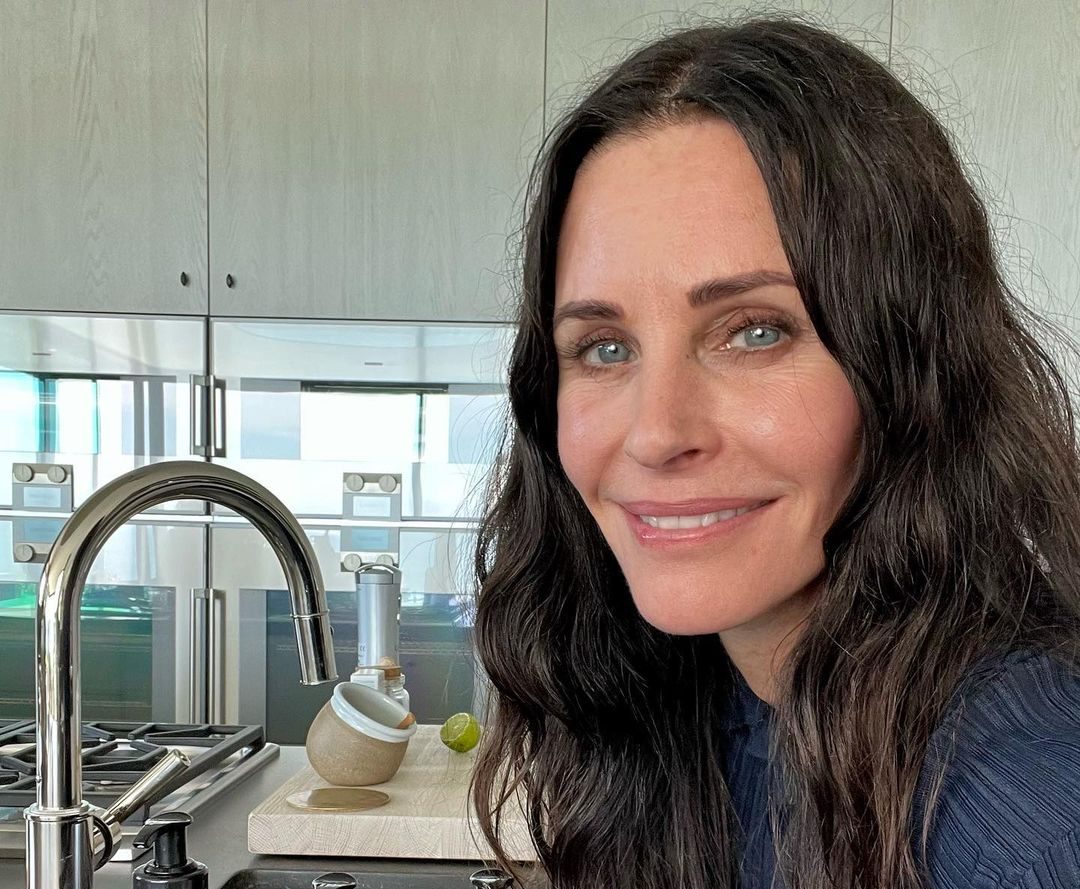 Credit: @courteneycoxofficial via Instagram
While using hair dye can be beneficial for concealing signs of aging, it's important to avoid going too dark, as this can inadvertently age your appearance. Instead, consult with your stylist and discuss incorporating multi-tonal variations in your hair. Techniques like face-framing highlights can add dimension and depth, helping to create a more youthful and vibrant look.
Hair combed back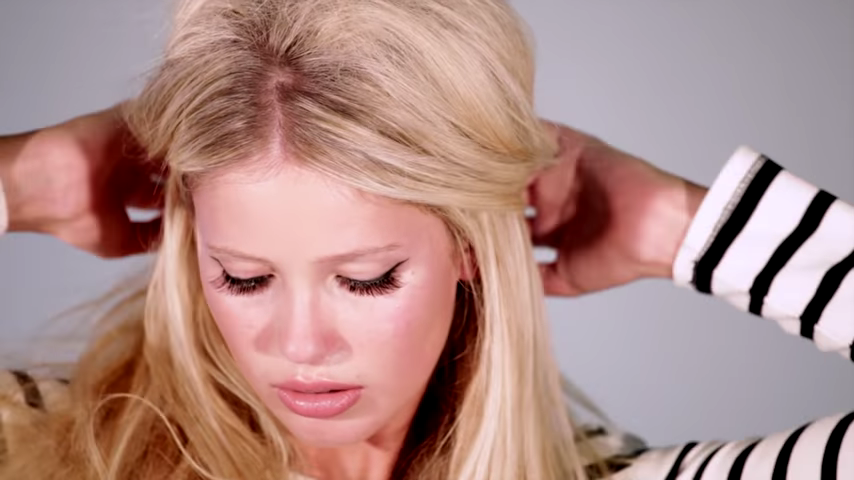 Credit: Get The Gloss via YouTube
When you expose your entire forehead, it can draw attention to the naturally receding hairline that often occurs with age. Additionally, this can accentuate any imperfections in your skin. Consider hairstyles that frame your face or incorporate bangs to create a more youthful look. These styles can help to conceal any imperfections and create a softer, more flattering appearance.
A straight part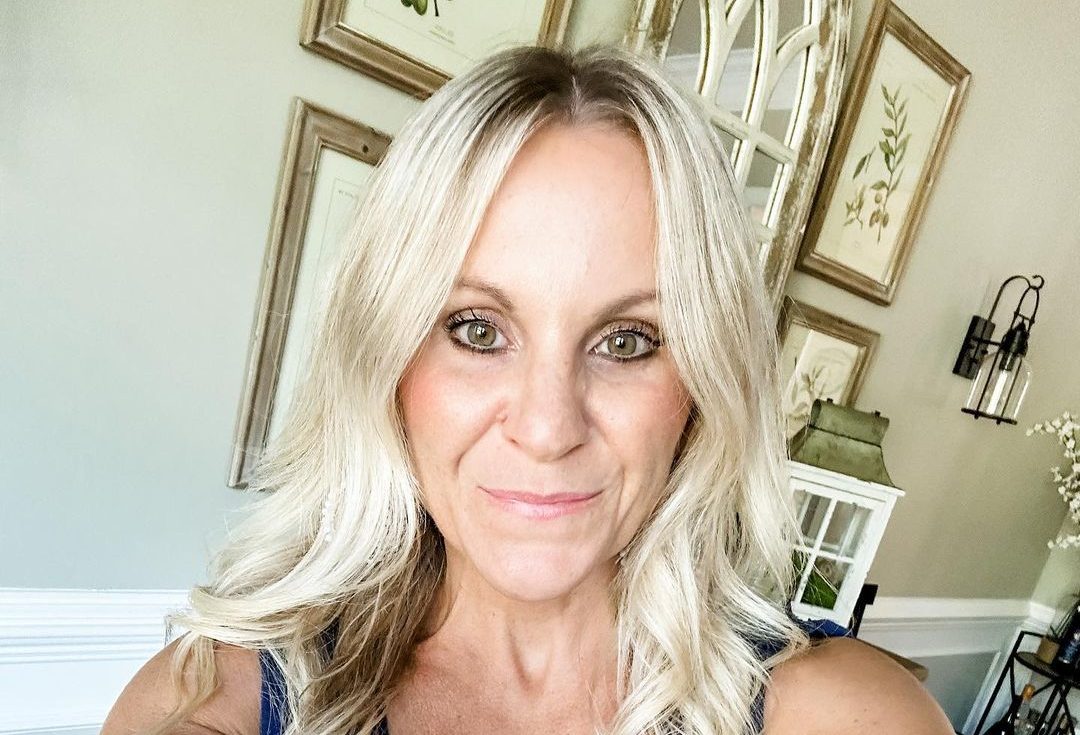 Credit: @smallbutmightymama via Instagram
As we get older, the force of gravity can cause the face to appear droopy. A center parting accentuates this effect, making it more noticeable. To mitigate this, you can slightly adjust the part by moving it a centimeter or two away from the middle. If your hair tends to be unruly, you can use bobby pins to secure a small section of hair behind your ear until it settles into place.
The top knot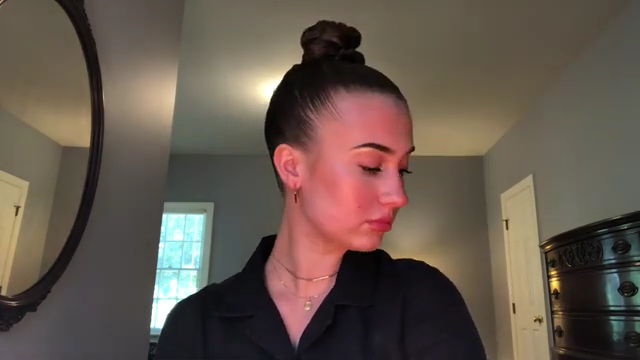 Credit: Rebecca Carmela via YouTube
A top knot hairstyle can accentuate lines and wrinkles without any framing around the face. Additionally, if the bun is too small, it can create the illusion of a larger face and thinner hair – adding more years to your look. The trick is to loosen up the top knot to add volume, creating a more flattering and relaxed look.
Flat and dry hair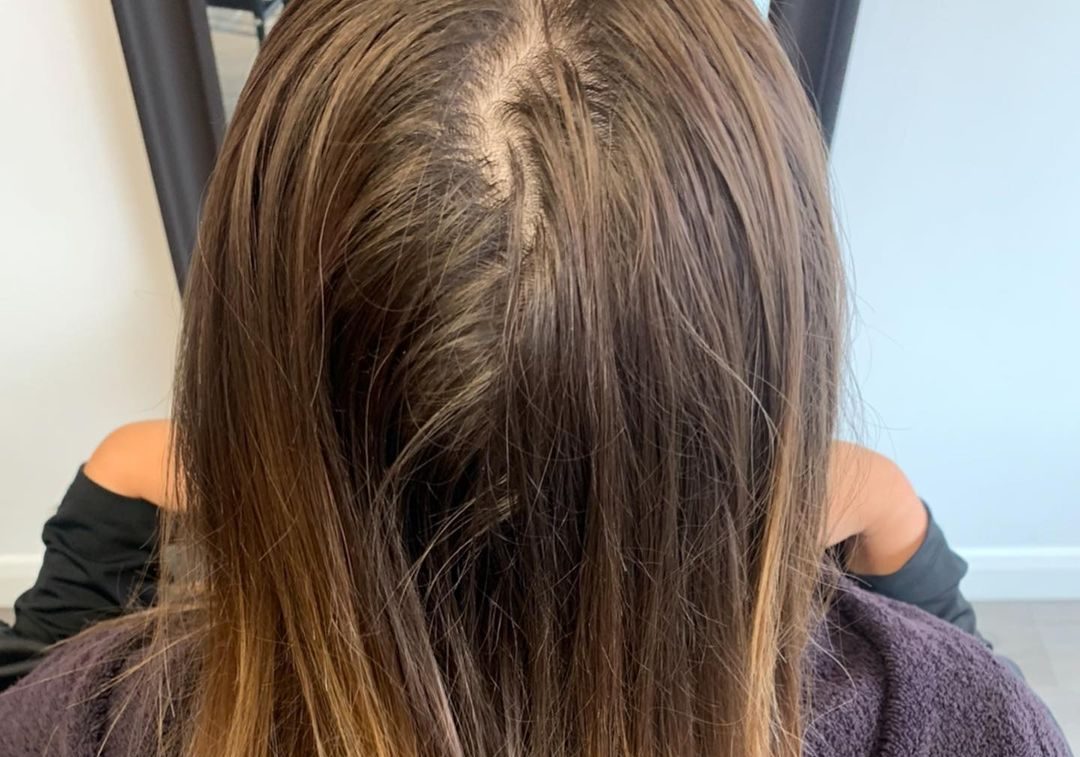 Credit: @hairbyamylewis via Instagram
As you get older, your hair may become drier, flatter, and less vibrant. Fortunately, choosing the appropriate styling product can help restore bounce and softness to your hair. By opting for moisturizing and volumizing products specifically designed for aging hair, you can rejuvenate your locks and achieve a more youthful appearance.
Wearing baby bangs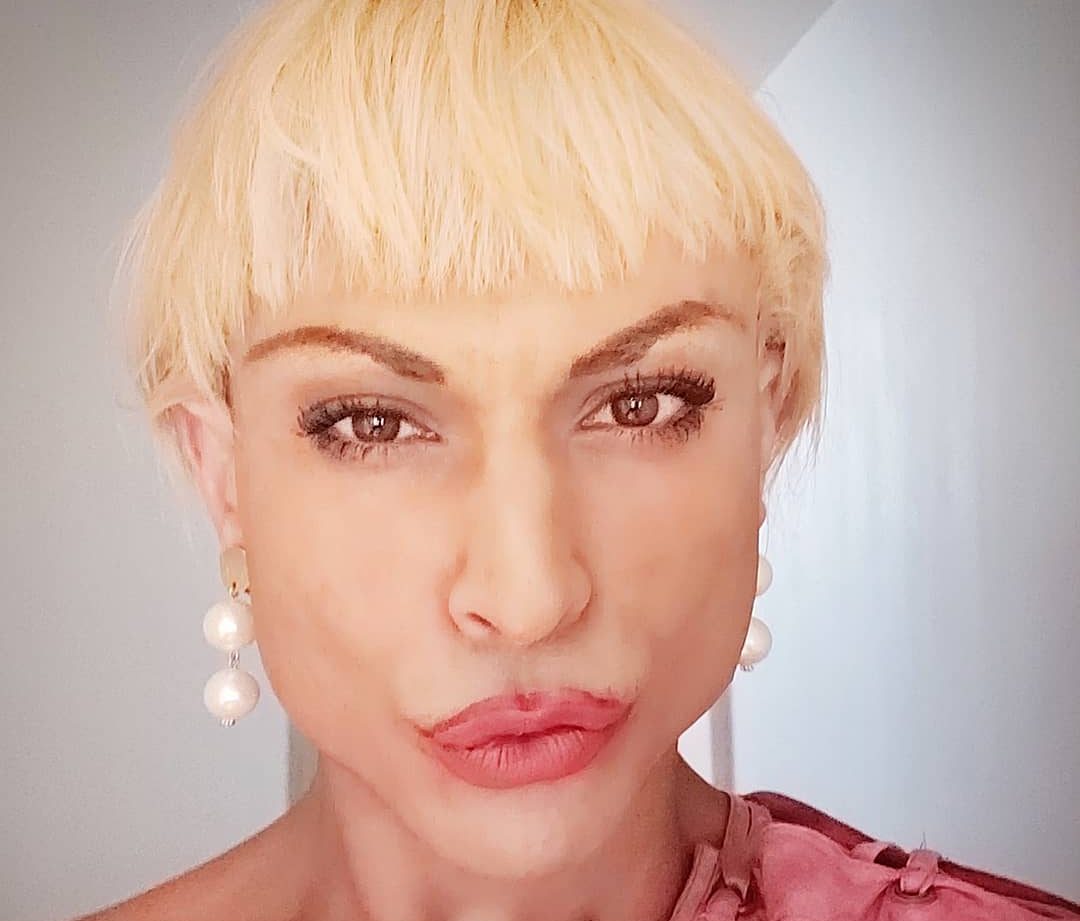 Credit: @globetransing via Instagram
While baby bangs may be trendy among younger individuals, sporting them as you approach middle age can inadvertently add years to your appearance. It's worth considering longer, face-framing bangs or side-swept styles that can create a more youthful and flattering look.
Outdated hairdos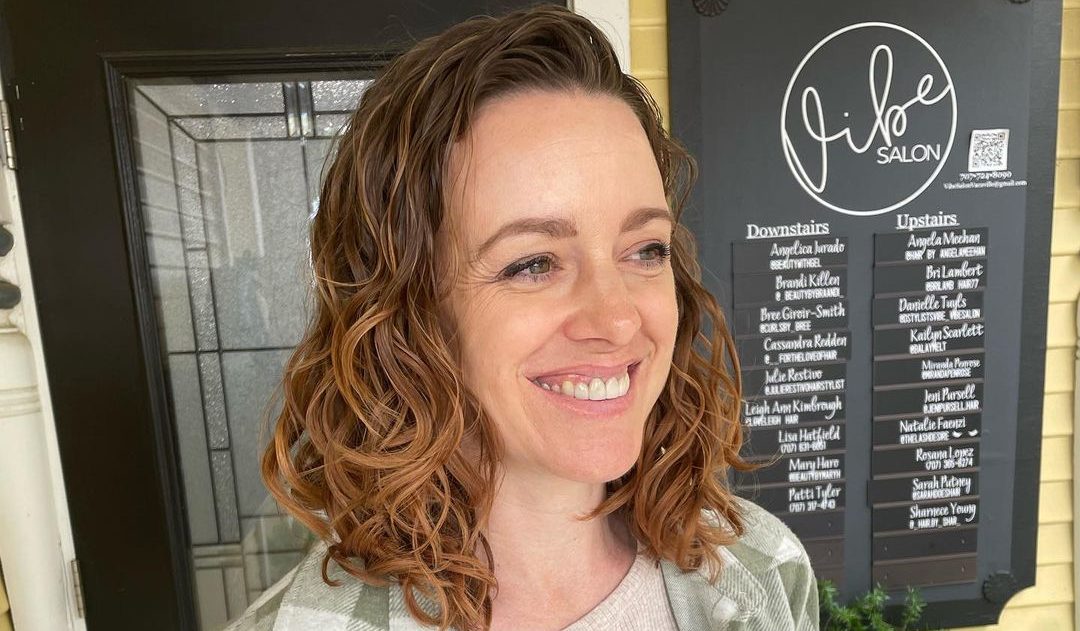 Credit: @curlsby_bree via Instagram
Hairstyles that were popular in the past, like tight ringlets, permanent curls on short hair, and bold colors such as "burgundy" or "aubergine," can actually age your appearance. Avoiding these styles and embracing more modern and youthful hair trends is best.
Half-up ponytail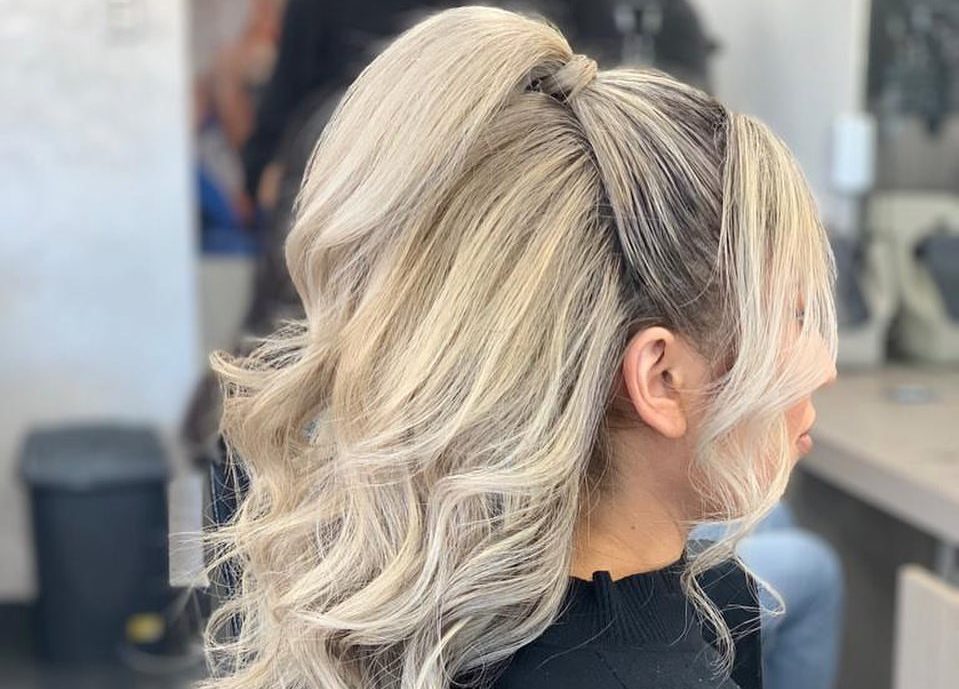 Credit: @oscar.hairstudio via Instagram
This particular hairstyle may give the impression that you're putting in excessive effort to appear youthful. Excessive volume on the top can create an outdated bouffant effect. It's best to opt for hairstyles that offer a more modern and effortless look, avoiding excessive height or exaggerated styles that can make you appear older.
Bouffant styles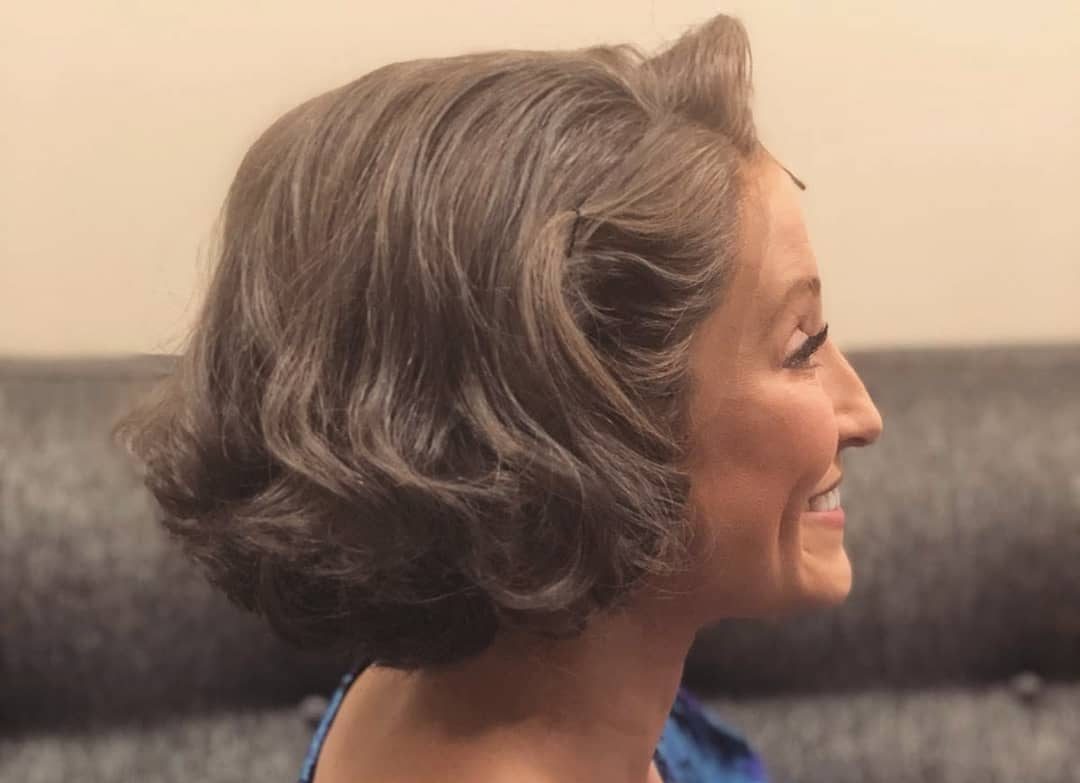 Credit: @mollies_magic_hairspray via Instagram
While bouffant hairstyles do bring a touch of old-school Hollywood glamour to your look, they can also significantly age you. The nostalgic cut puts your face at the front and center, drawing attention to any saggy skin or deep-set wrinkles. The huge poofs bring a sense of drama, but at the cost of your youthful glow.
Garish colors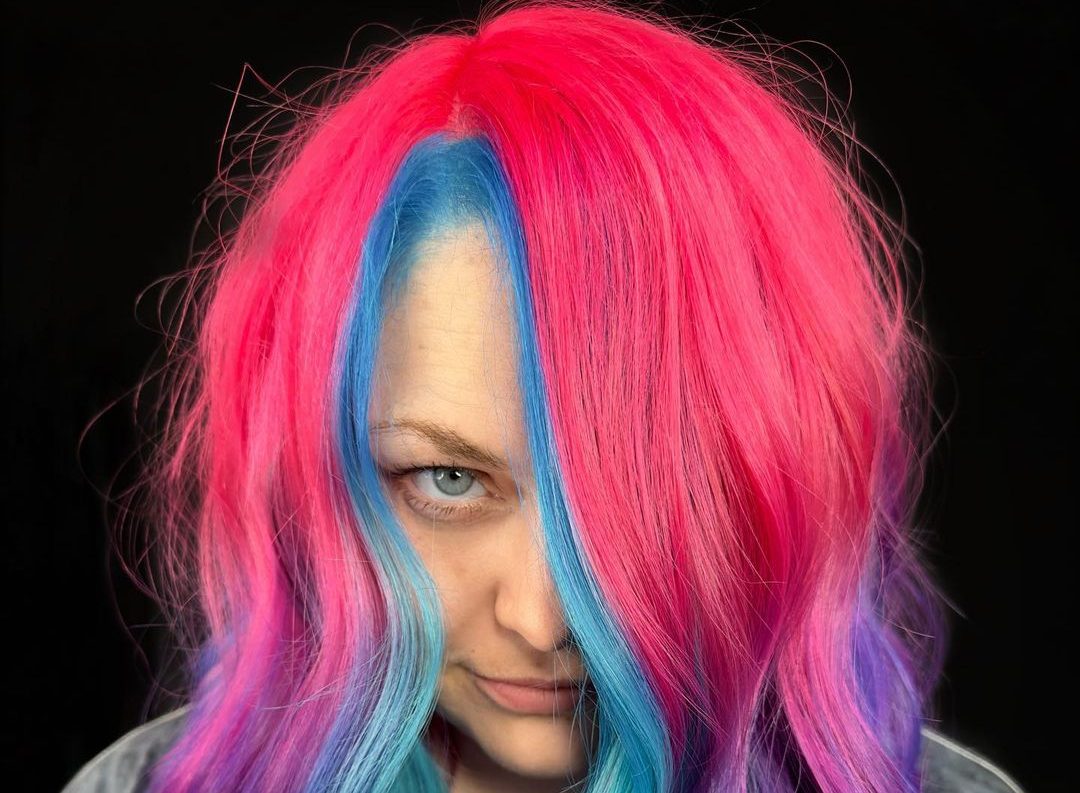 Credit: @mermaidhairmarissa via Instagram
Many women of a certain age reach for hair dye the second they begin to find gray hairs, smothering them in bright, bold colors. Ironically, attempting to hide your grays can make you look older, with garish tones only drawing attention to the obvious dye job. Instead, embrace your age and rock your grays – you'll look great, promise!
Short wolf cut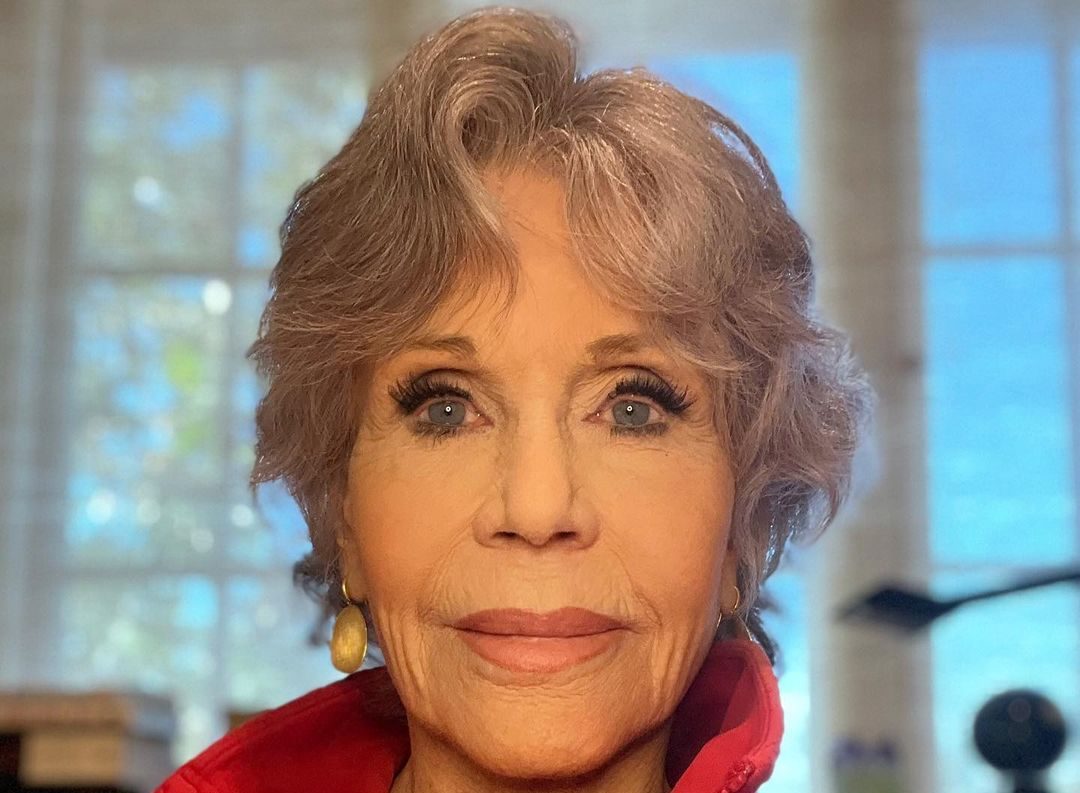 Credit: @janefonda via Instagram
If you don't have naturally thick, voluminous hair, the wolf do probably won't suit you. This hairstyle requires a lot of heat to keep the choppy layers in place, meaning that if you have frail hair your locks may become damaged from the intense process. Without the use of hot tools, the style will just fall flat.
Overly feathered hair
Credit: @prettygirlzlyfe via Instagram
While the feathered hairdo was all the rage in the 70s, it now remains as a relic of trends long since passed. Overly feathered hair – especially feathered bangs – will age any woman instantly. If you've been hanging on to the look you've been rocking for the past 40 years or so, it's time for an upgrade. Embrace the change!
Chelsea cuts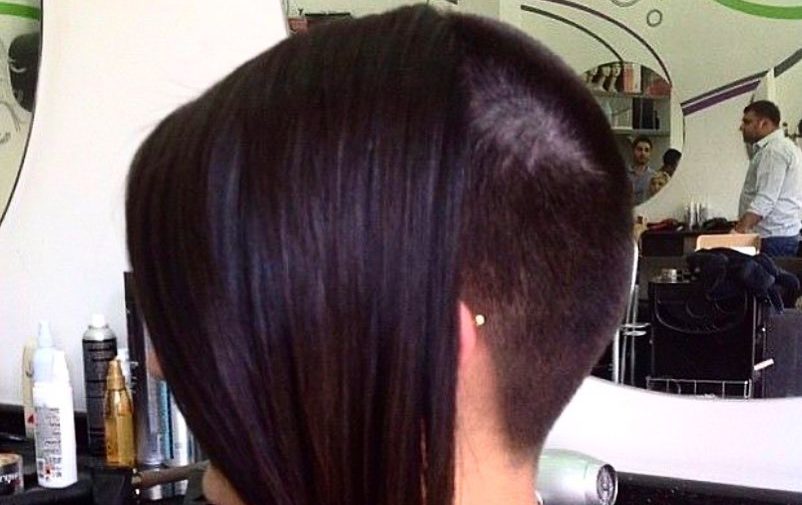 Credit: @undercut_trends via Instagram
This long-at-the-front, short-at-the-back hairstyle is a modern trend that shows no sign of going anywhere. Although it's all the rage with the edgy kids, the Chelsea cut can cause issues for the mature woman, with more focus being placed on your neck and forehead – areas that you'd likely rather remain hidden.
Close crops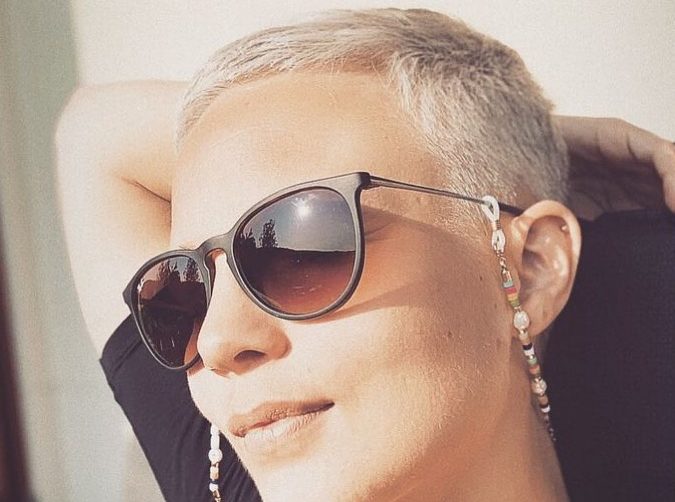 Credit: @cropped2perfection via Instagram
Many women are tempted to go for the close crop as an alternative to the pixie cut, removing the hassle and fuss of having to style their hair every day. However, the close crop can significantly highlight signs of aging, drawing attention to wrinkles, lines, and skin discoloration.
Short and spiky layers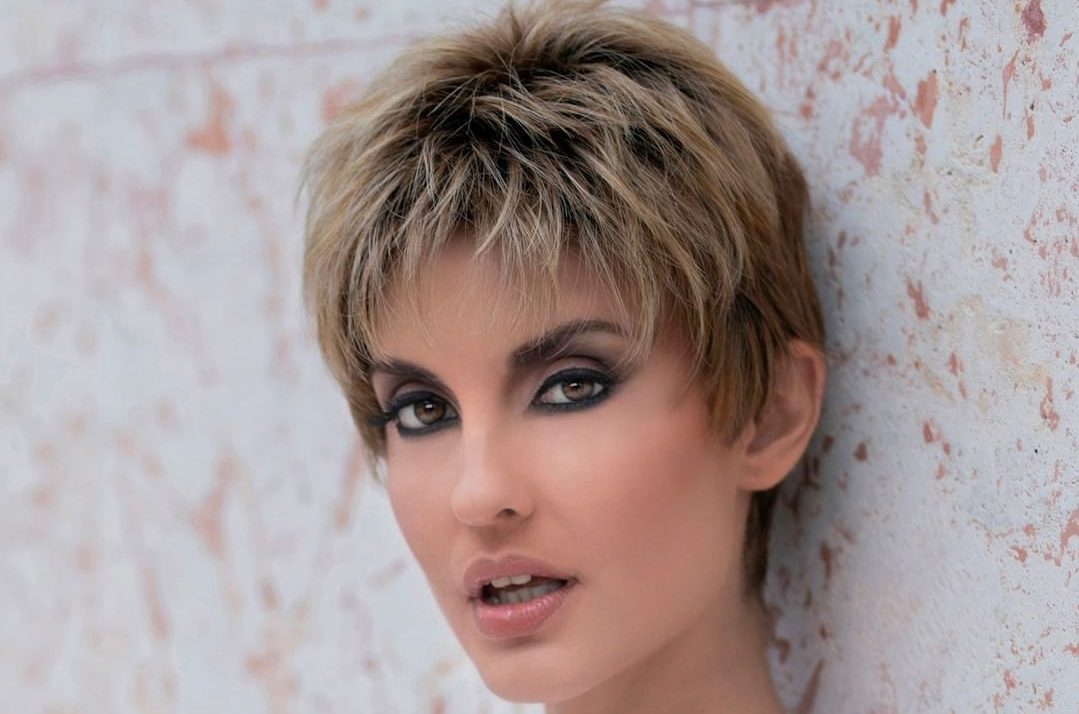 Credit: @envy_wigs via Instagram
In a desperate attempt to add some sense of style to their short hair, many women add an array of jagged spikes to their do. Hair thins as we age, making styled spikes harder and harder to maintain as time goes by. Instead, opting for dainty curls may provide a more well-rounded look.
Long bangs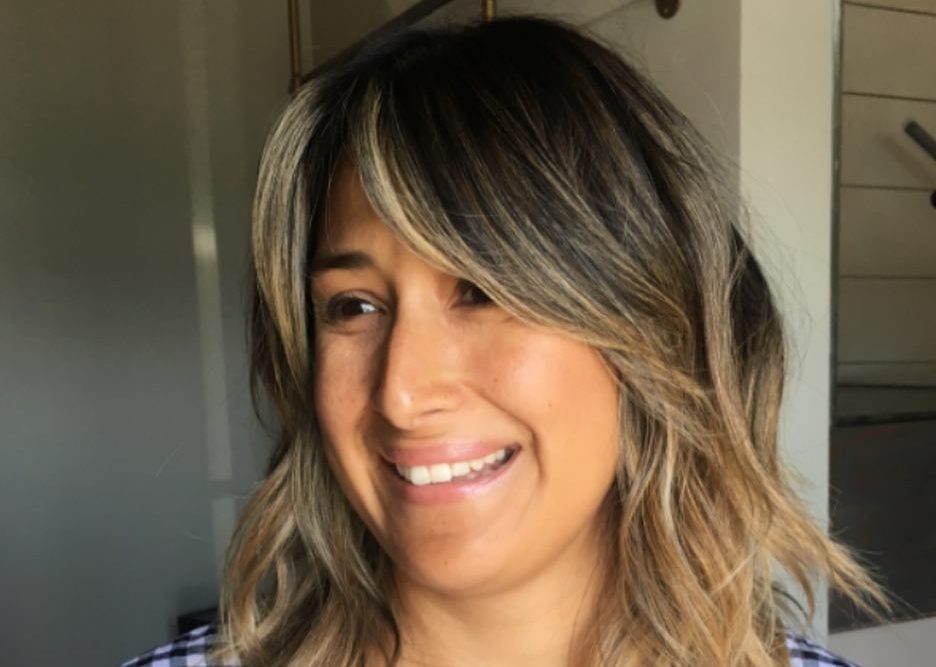 Credit: @tash_poonka via Instagram
You may think that growing out your bangs is a great way to hide any forehead wrinkles, covering them with a slice of perfectly styled hair. However, long bangs can draw more attention to the problem area – including any wrinkles that are creeping in around the eyes. Bangs can help combat aging, just ensure that they're cropped to your perfect length!
Bob with bangs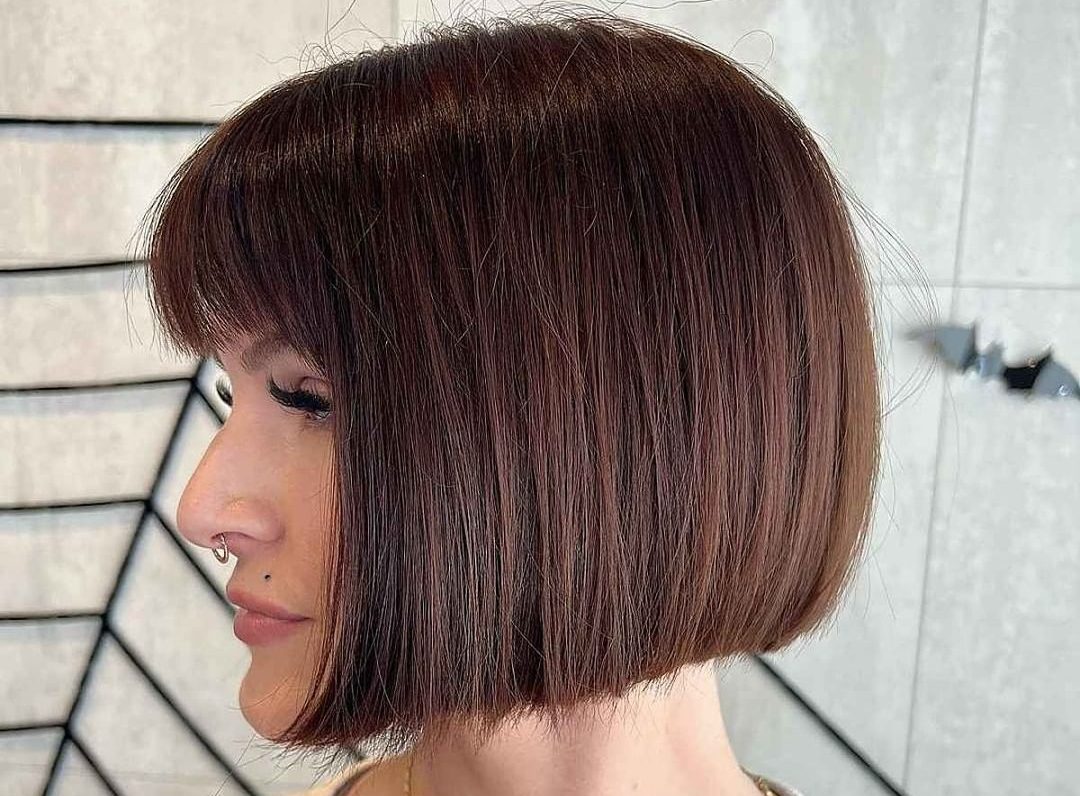 Credit: @latesthair via Instagram
Bobs and bangs can work to halt the appearance of aging… just not when they're paired together. The combination creates a harsh cut, the strict lines drawing attention to the eyes and jaw – two areas of the face that are most affected by age. Leave the short, angular vibe to the youngsters – there's plenty of cuts that will suit you more.
Wispy bangs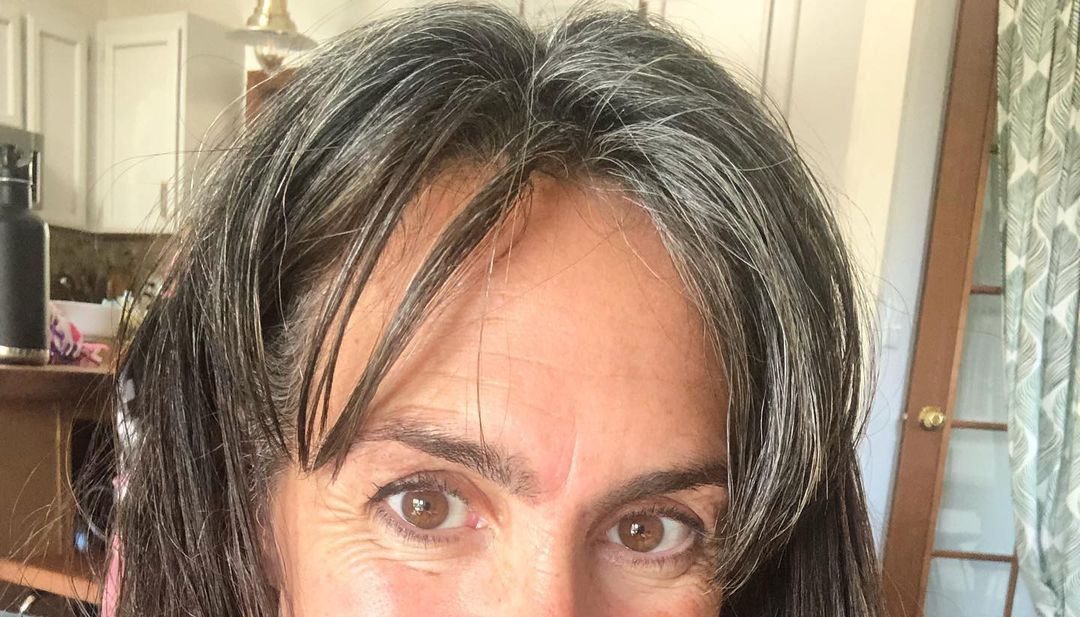 Credit: @seashellsandsatisfaction via Instagram
Growing bangs to look younger is always a good idea – just ensure that your hair is the right texture to do so. If your hair is thinning, it may be best to forgo the bangs. Rather than the carefree, bouncy vibe you're aiming for, they'll likely just hang as limp, loose strands, drawing more attention to your age.
Long layers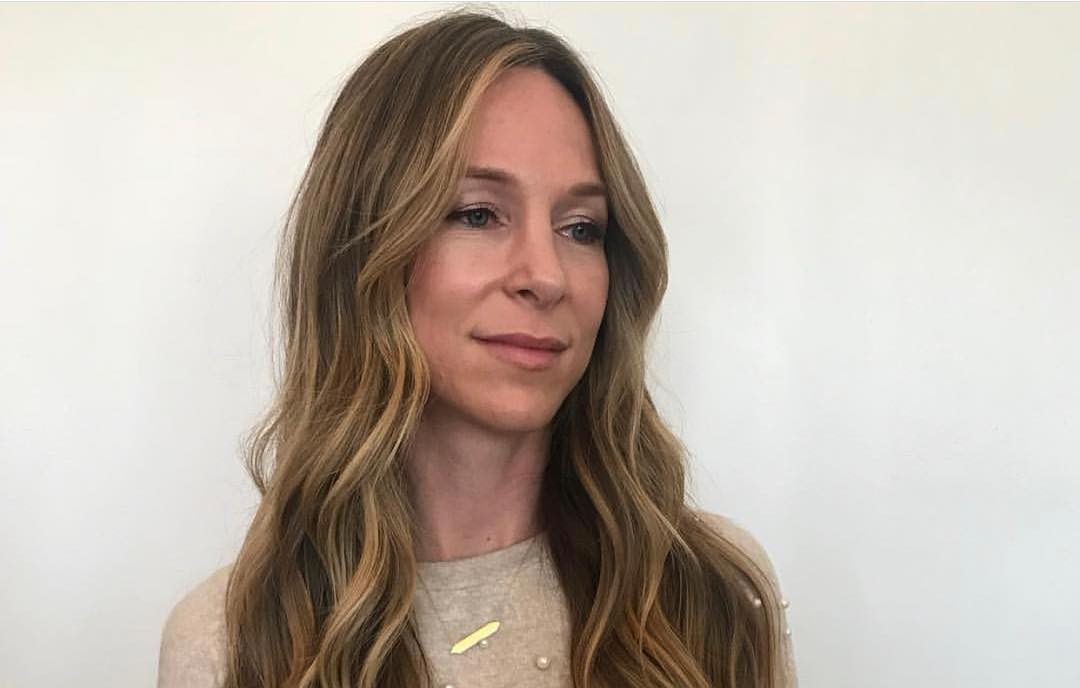 Credit: @alchemistamber via Instagram
Many mature women grow out their hair, adding a mix of long layers in an attempt to defy their age. However, these long layers can actually betray you, with your thin hair struggling to remain in shape and leaving your hairstyle looking flat, limp, and lifeless.
Super short curls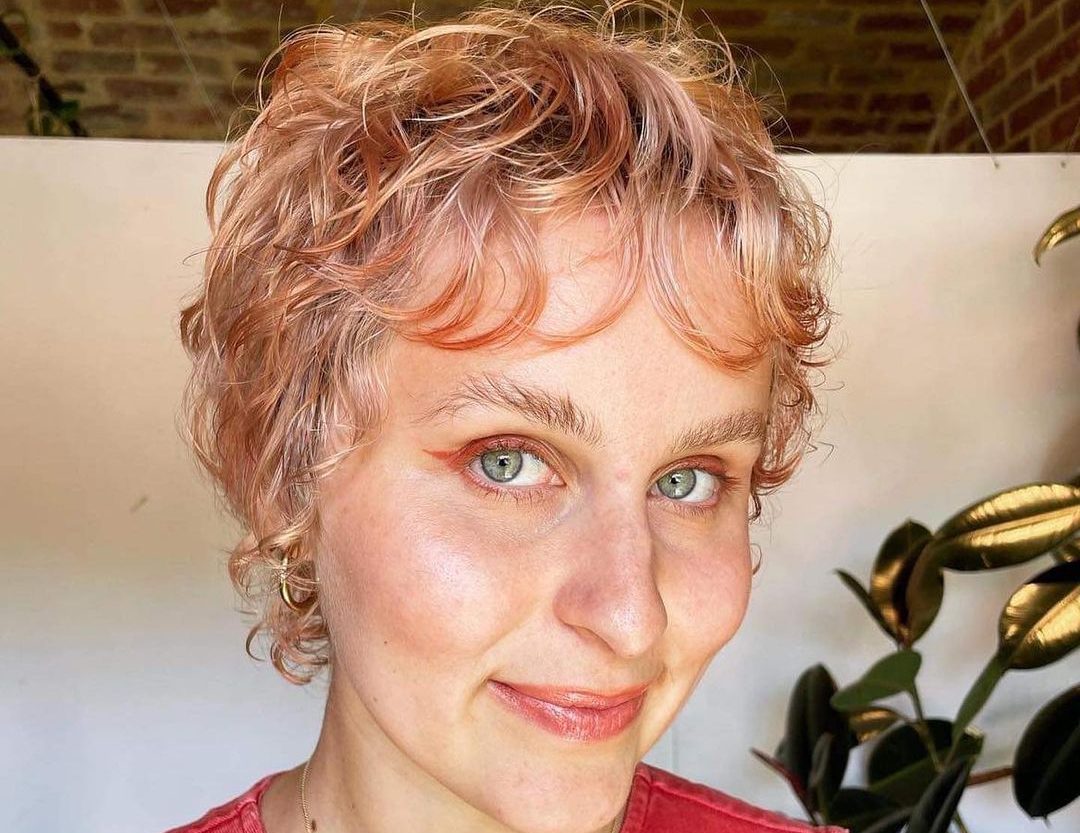 Credit: @georgeandivyhair via Instagram
Closely-cropped curls are an unforgiving hairstyle, with a lack of volume threatening to immediately ruin the entire look. Furthermore, this hairstyle does little to flatter your face. Overall, it fails to highlight your good features, while simultaneously doing little to cover up any wrinkle woes. Grow your curls out, it'll shave years off your appearance.
Undercuts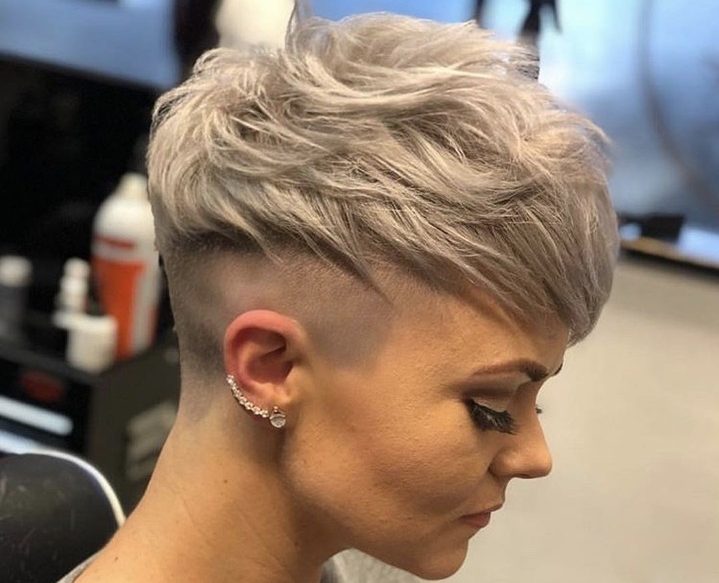 Credit: @hairdresser via Instagram
As cool as it is, consider leaving this look for the young ones! Undercuts offer a modern edge, incorporating harsh styles to highlight features such as your jawline and cheekbones. However, opting for this style after a certain age is likely to bring more attention to any complexion issues, negating any positive effects.
Pinned back bangs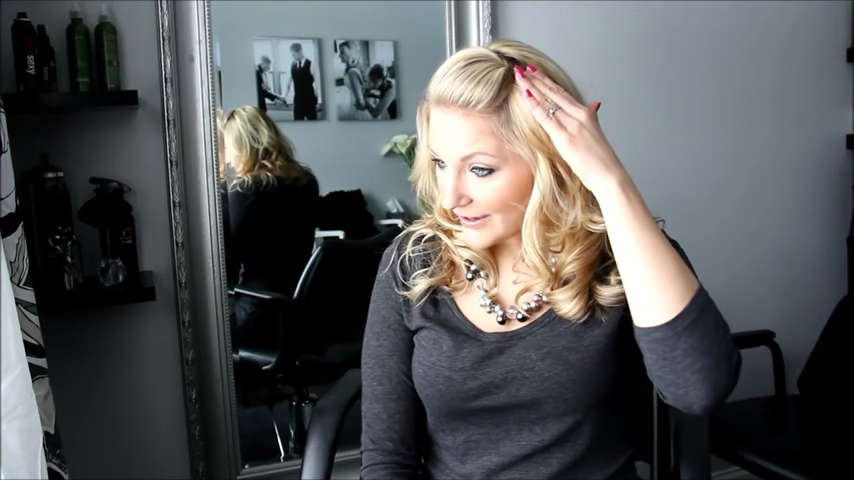 Credit: Elisabeth Johnson via YouTube
This mini-bouffant was a popular choice 20 years ago. Now, trends have changed, and this hairstyle will immediately age any women who are brave enough to rock it. This style particularly highlights any crow's feet or fine lines, while doing little to cover those pesky forehead wrinkles.
Ultra-light dyes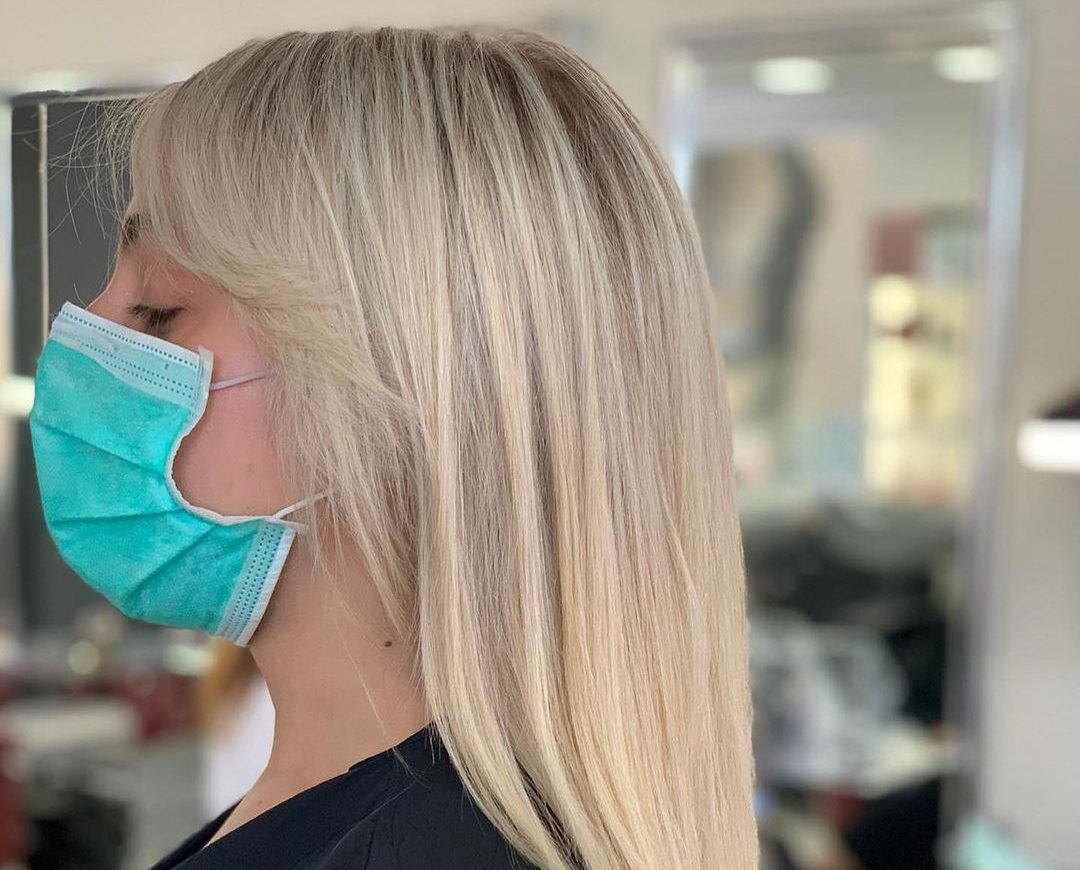 Credit: @distinguorc via Instagram
Some women opt for light dyes, avoiding block colors. Ultra-light tones, such as blond or white, do look more natural than their harsher counterparts but can completely wash out your complexion and make you appear pale. Over-highlighting your hair can also make your hair seem significantly thinner, actually aging you up.
Super short pixies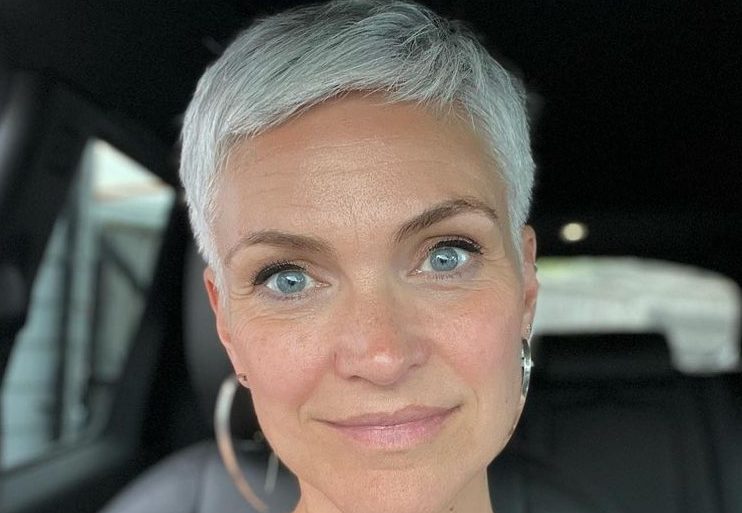 Credit: @cropped2perfection via Instagram
Pixie cuts are a great style if you're seeking a youthful glow. However, ensure that you find the length that's right for you. Going too short can result in an overly exposed face, drawing attention to areas you may already be self-conscious of, such as you're neck, crows feet or any looser areas of skin. It's a super exposing look – so if you're confident, rock it! If not, maybe look elsewhere…
Pin-up curls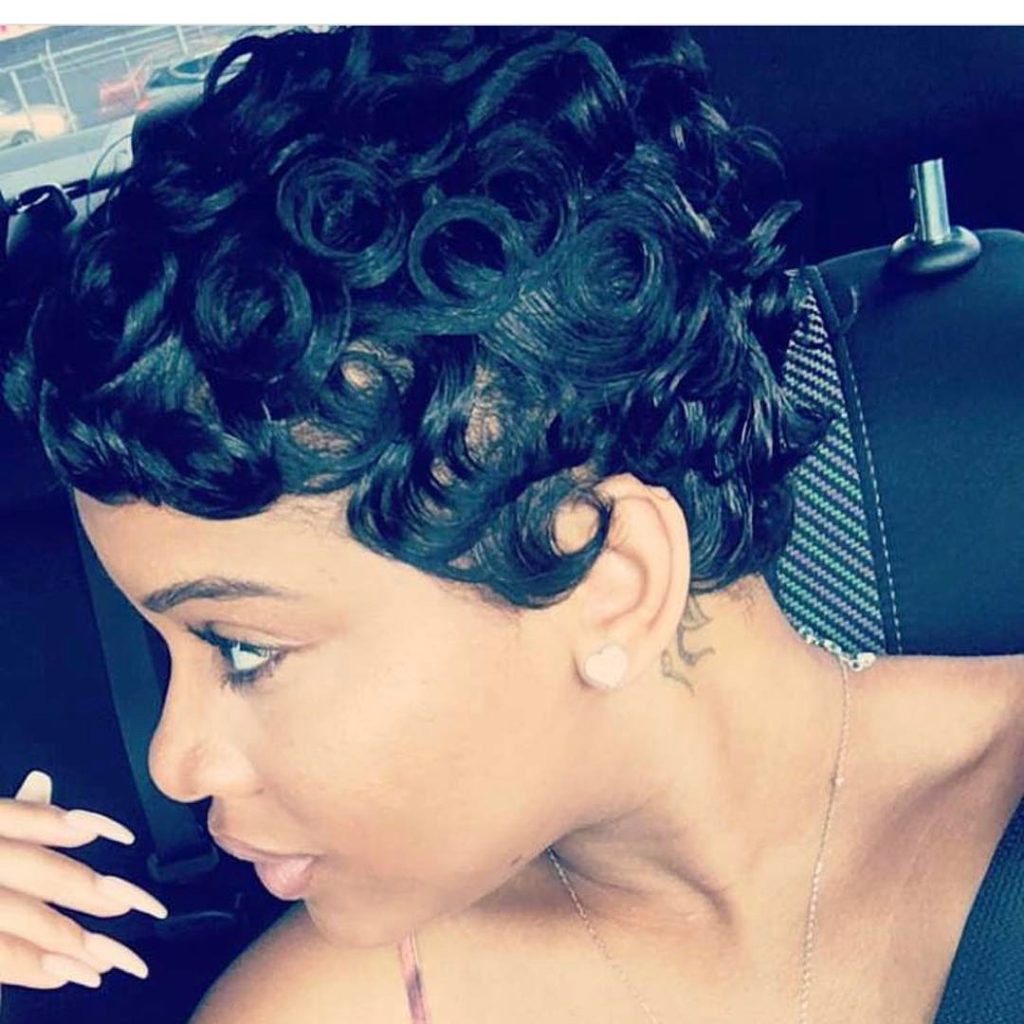 Credit: @jdominiquehair via Instagram
Rocking some cute pin-up curls can bring a touch of nostalgia to your look, coating you in timeless glamour. However, overdoing this style can make you look as though you're stuck in the past, refusing to update your style. Speak to your stylist about how they can bring your favorite do into the 21st century.
Split ends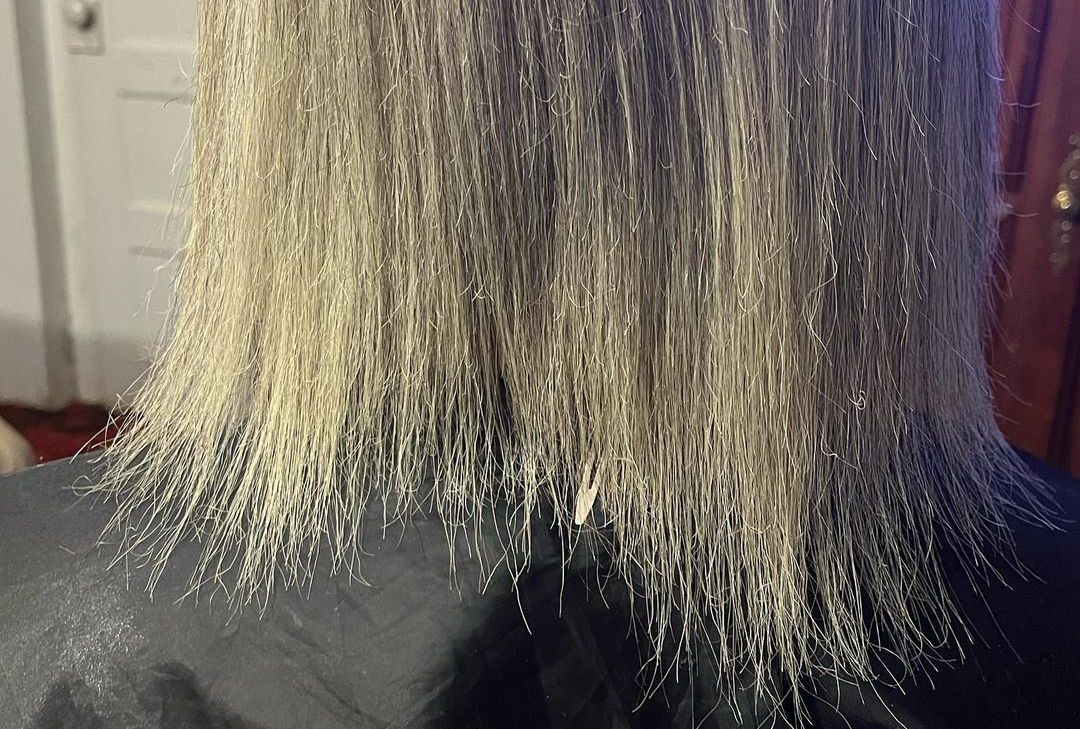 Credit: @sofystikatedslays via Instagram
Skipping out trips to the salon can age you up, leaving split ends to run amok. Not only do split ends look unattractive, but they can also make you seem haggard, leaving your hair looking dry and unloved. No matter your hairstyle, taking care of it is what matters most! To do so ensure you get frequent trims to keep unsightly split ends at bay, and consider a hair mask every so often.
Frizzy curls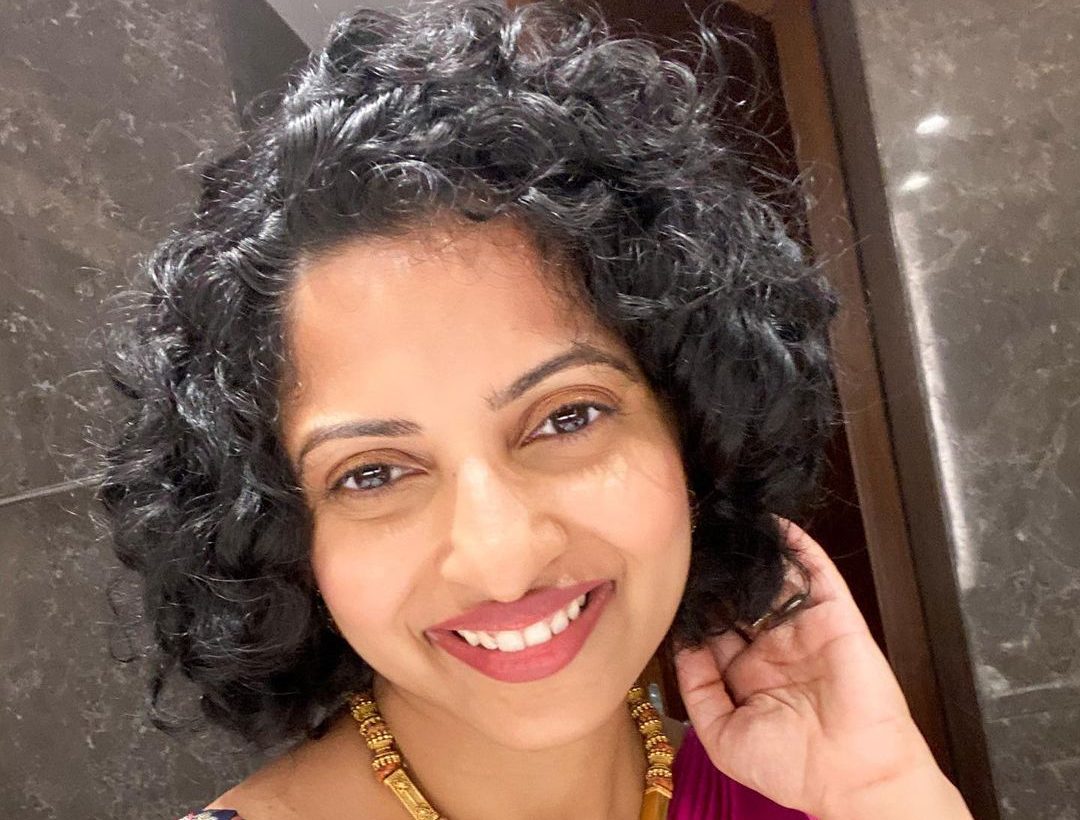 Credit: @annaliceofficial via Instagram
These types of curls look unkempt and unruly, adding years to your age. The height it creates through its unruly volume will draw more attention to your face. This isn't always a bad thing – you probably look great! However, it may highlight areas you're already insecure about. Instead, ensure that your curls are at least somewhat tamed, giving you a stylish edge.
Pigtails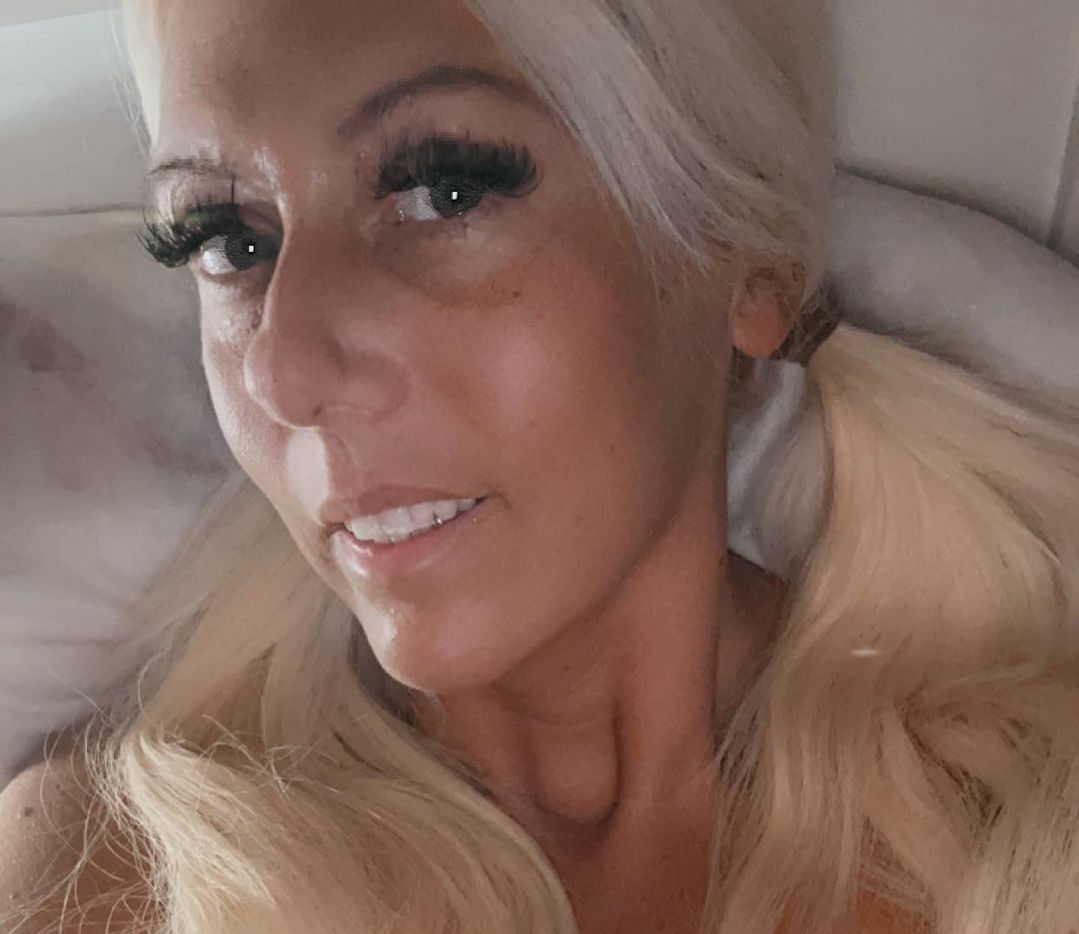 Credit: @haybee1981 via Instagram
You may have been able to pull this look off in your teens – or even in your early twenties – but eventually the day comes when it's time to let this hairstyle go. Pigtails only show a desperate attempt to cling to your youth, ironically highlighting your true age.
Reverse mullet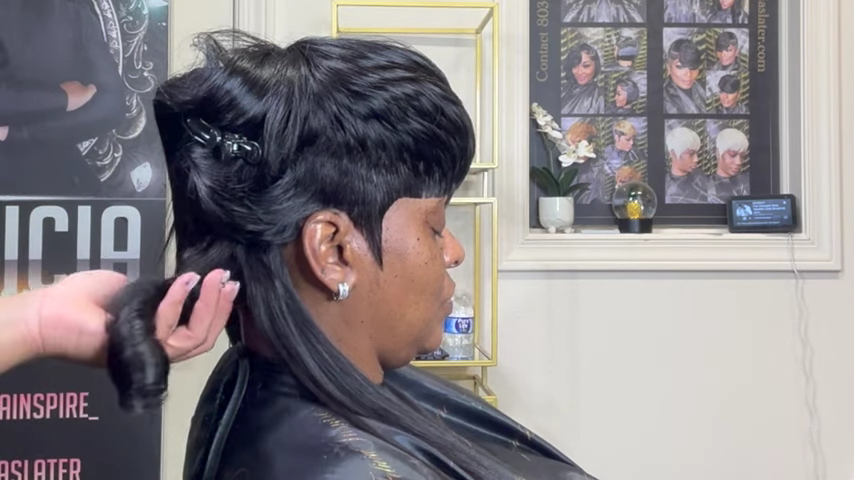 Credit: Felicia Inspire via YouTube
A reverse mullet is a hairstyle that's super long on the front and shorter at the back, essentially a pixie cut taken to the extreme. It's an obvious attempt at trying to hide forehead wrinkles, while leaving you swallowed up in a sheath of hair, failing to frame your face properly, and distracting from your beauty in the process!
Wearing over-the-top accessories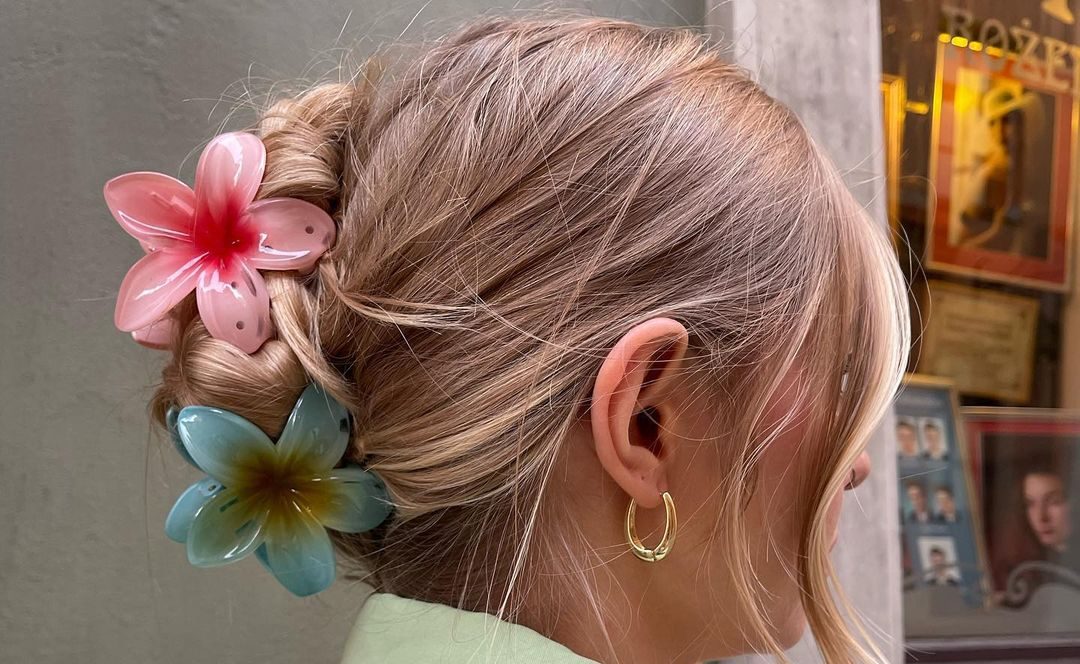 Credit: @paniolimpu via Instagram
Hair bands, clips, and ties are all okay to wear, especially if you're rocking a ponytail. However, ensure that these hair accessories aren't overly bright, girly, or childish. Instead of wearing brightly colored clips, opt for tasteful head scarfs or simple barrettes, bringing a touch of class to your hairstyle.
Short layers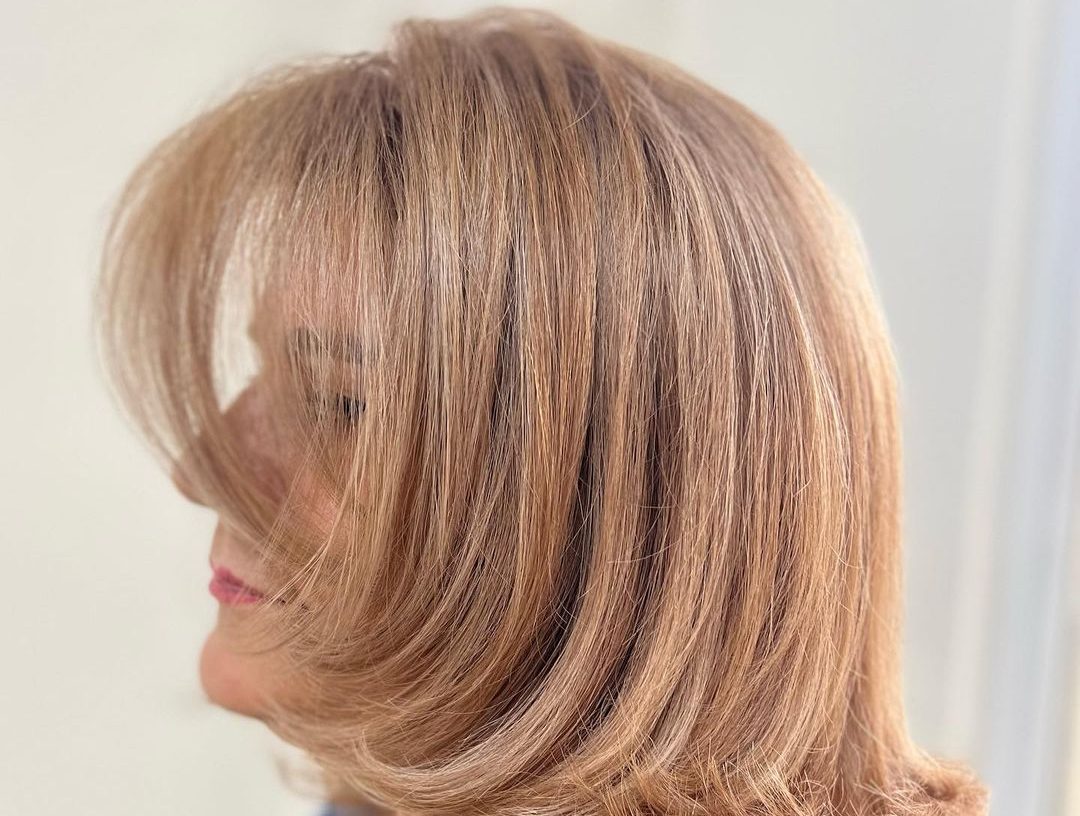 Credit: @hairbeauty_by_parisa via Instagram
Layers can help to bring a touch of volume and structure to your hair. However, cutting those layers too short can lead to thin-looking hair on the bottom, creating wispy-looking locks that expose your scalp and display your age. Speak to your stylist about which layers suit you best.
Going big with extensions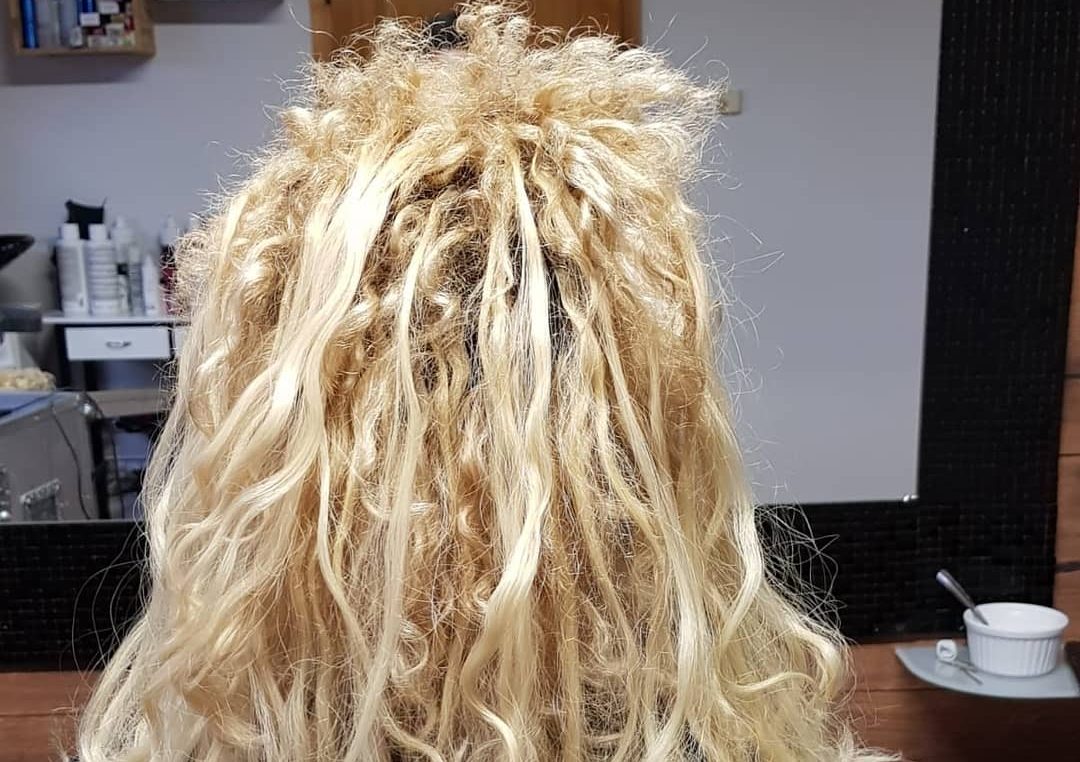 Credit: @extensions_by_gil via Instagram
Overdoing it with your extensions can age you significantly. Not only will over-the-top extensions look unnatural, they'll draw your facial features downward and fail to frame your face, all while coating you in shadow. For best results, wear sensible extensions that match your hair's natural density.
Neglecting your grays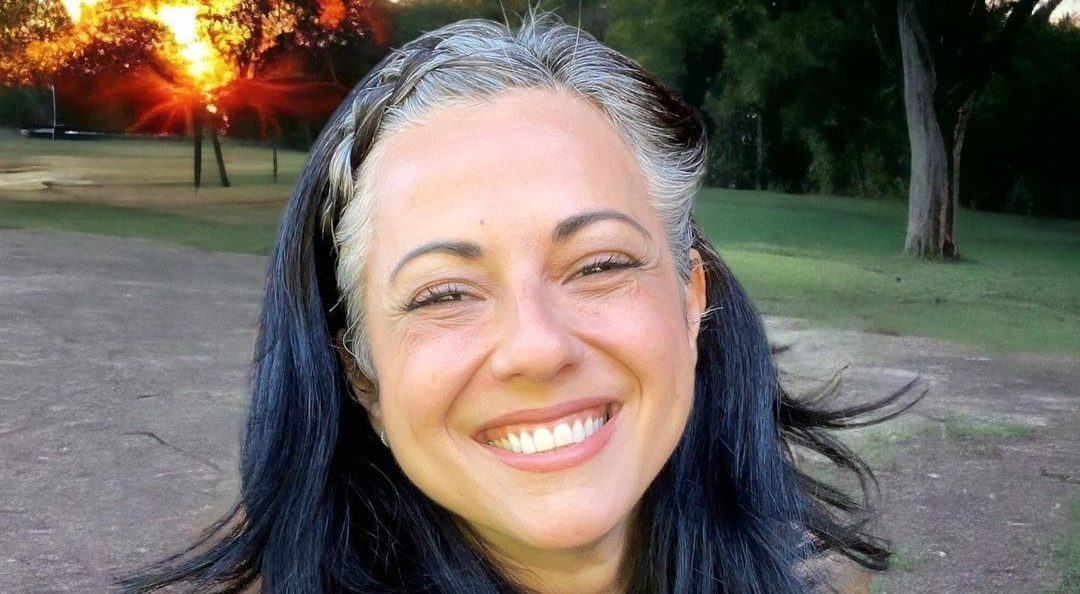 Credit: @ireneclairehair via Instagram
Just because you're going gray it doesn't mean you need to reach for the hair dye. In fact, owning your natural grays can help you look younger! However, gray hairs are a result of a lack of melanin in your hair, eventually becoming dry and brittle. Forgoing maintenance on your grays can worsen their texture, leading to dull, lifeless hair. If you're going to embrace them, take care of them too!
Leaving your roots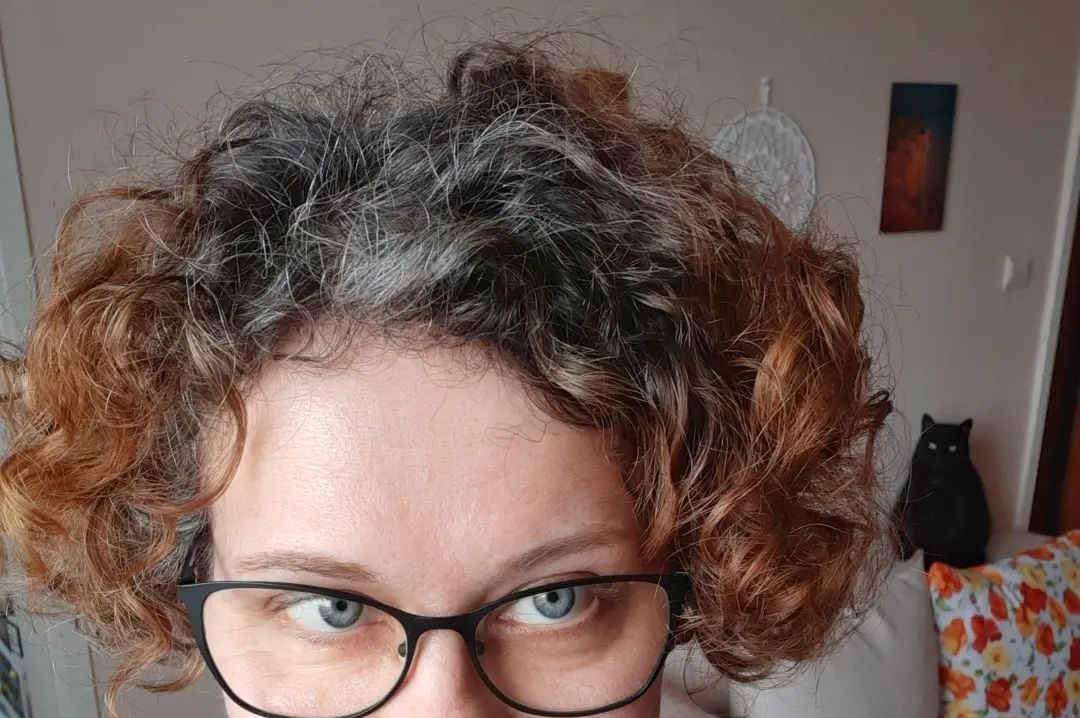 Credit: @baska2017 via Instagram
Ignoring your roots by letting the mismatched color grow through isn't only an unattractive look, but it can also be bad for your hair's overall health. Discolored and faded roots are usually accompanied by hair breakage, leaving your hair looking dull, flat, and brittle. Eventually, these breakages will leave your hair beyond repair.
Thick bangs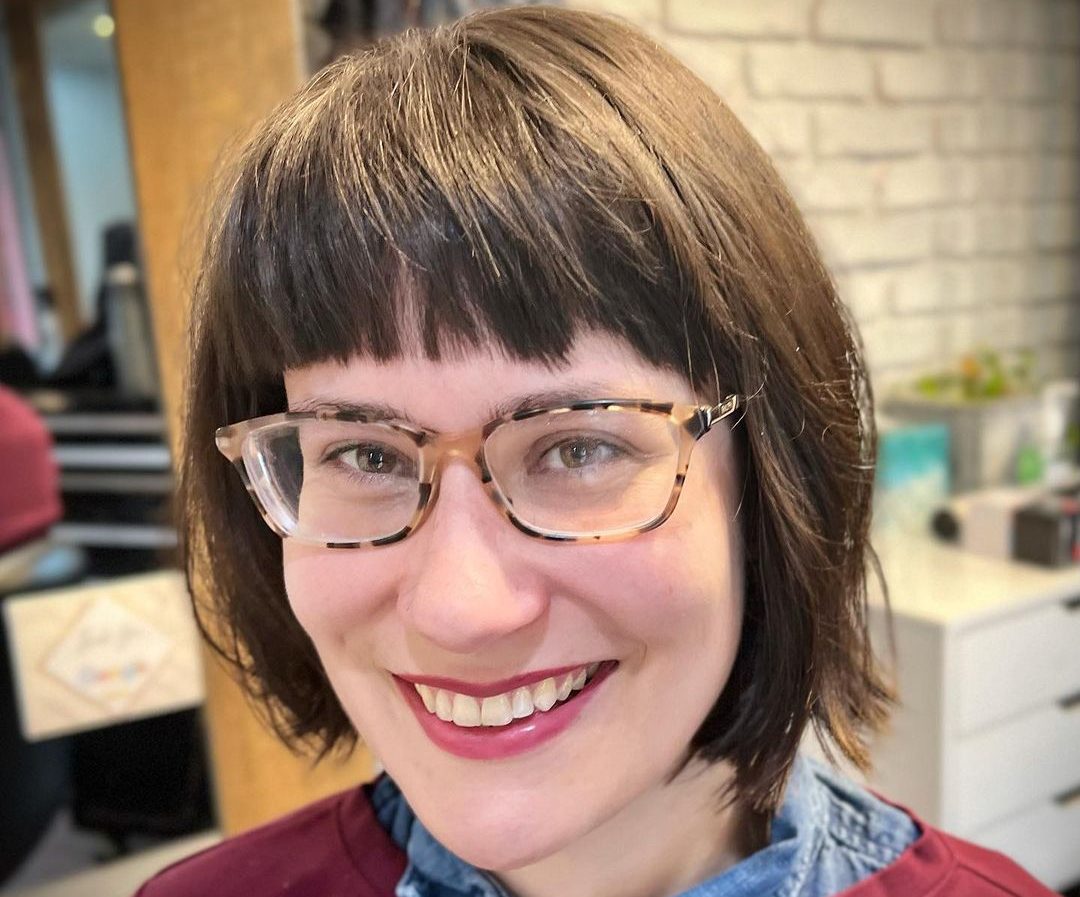 Credit: @p.s.i_love_hair via Instagram
Bangs go with any hairstyle, instantly helping to shave off the years by framing your face. However, ensure that your bangs aren't overbearing. Sometimes, the style can wear you, rather than the other way around, swallowing you up in a mass of untamed hair. Go for bangs, but keep them stylish, chic and fun! Consult your stylist to assess your options.
Medium lob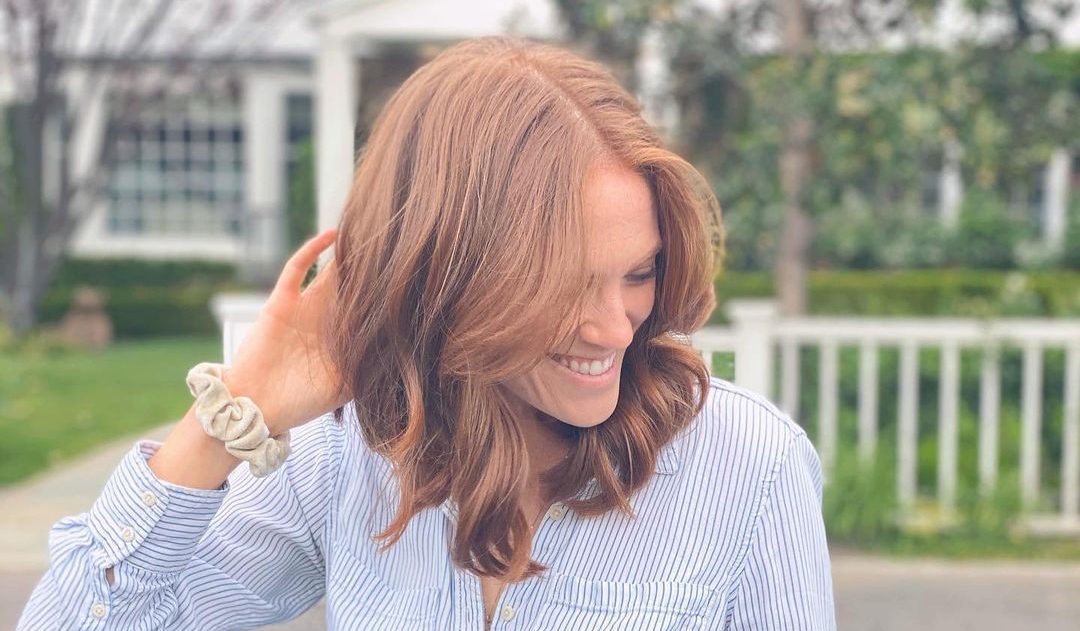 Credit: @whitneyhoy via Instagram
A lob – essentially a bob that's slightly longer – can look dull and tired, particularly if it's one continual length. The harsh angles can age you, exposing your potentially thinning hair, leaving it falling limp and lifeless. Mix up your lob – get bangs, incorporate highlights, or take the real plunge and go for a perfectly sculpted bob.
Sticking to the same look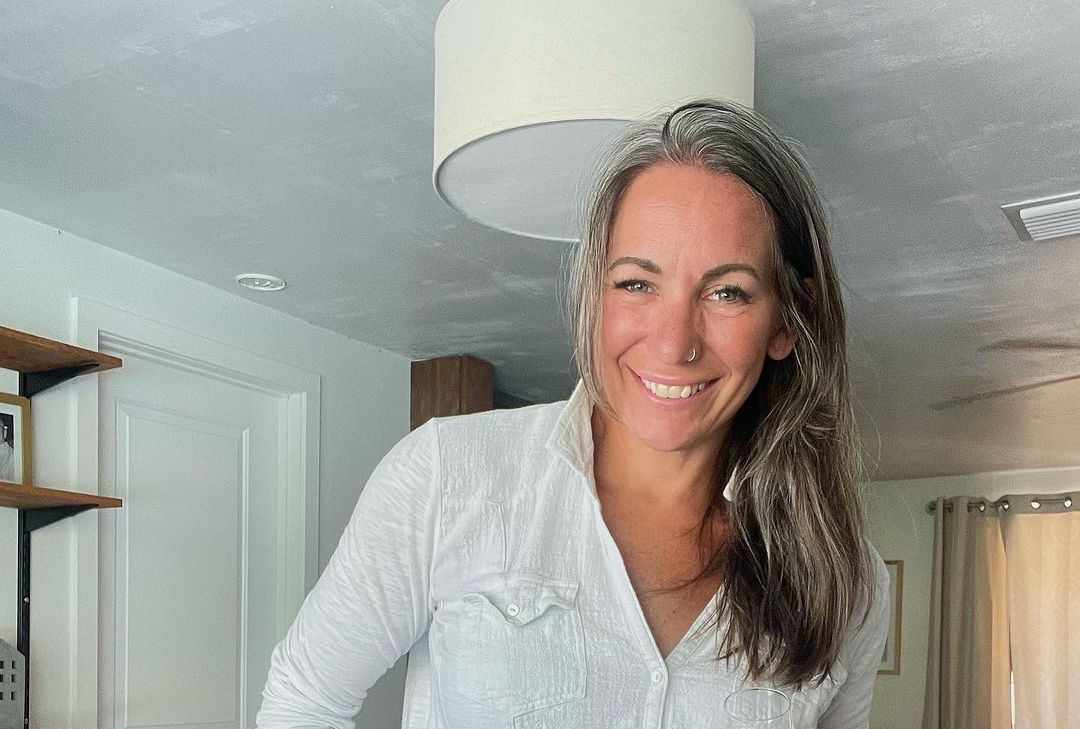 Credit: @legendofgrayskull via Instagram
Wearing the same hairstyle you've had for year or, in some cases, decades is a prime way to instantly show your age. As we grow older, so do our bodies – our skin sags, our wrinkles deepen, our complexion changes. Experimenting with different hairstyles can help hide these symptoms of aging, while putting a spring back in your step.
Crimped hair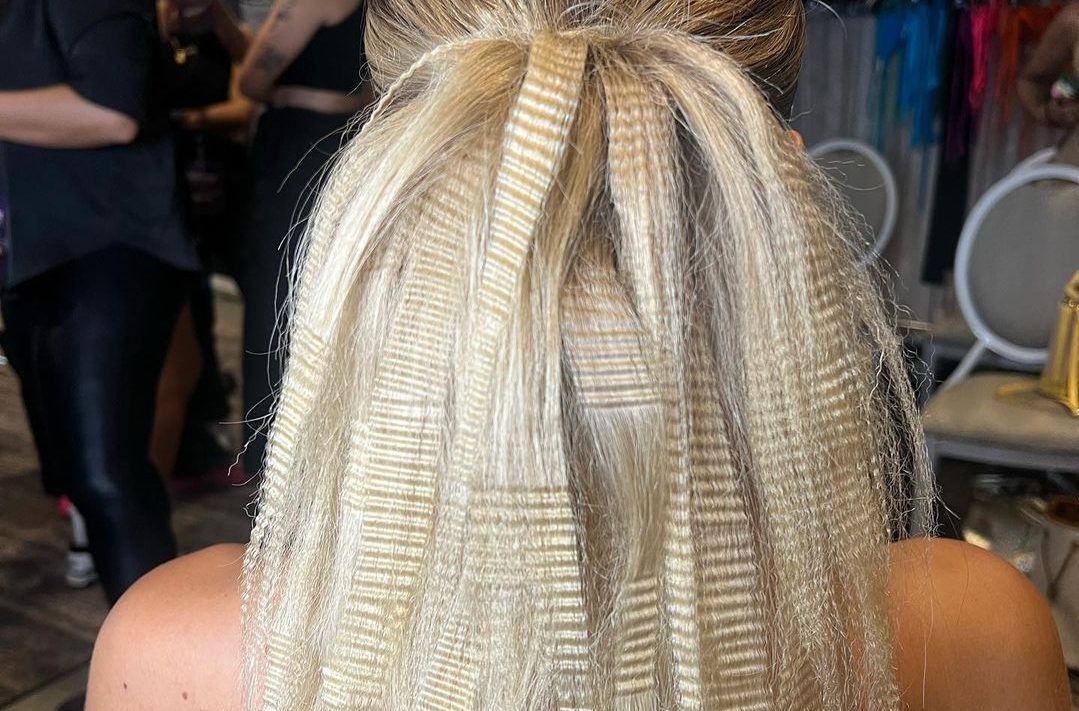 Credit: @carofanucchi via Instagram
Crimping your hair was all the rage in the 80s, adding huge amounts of texture to make hair pop. However, holding on to outdated hairdos only displays your age, showing an unwillingness to accept style changes. The intense temperatures required in crimping can also damage your locks, leaving them looking frayed and frazzled.