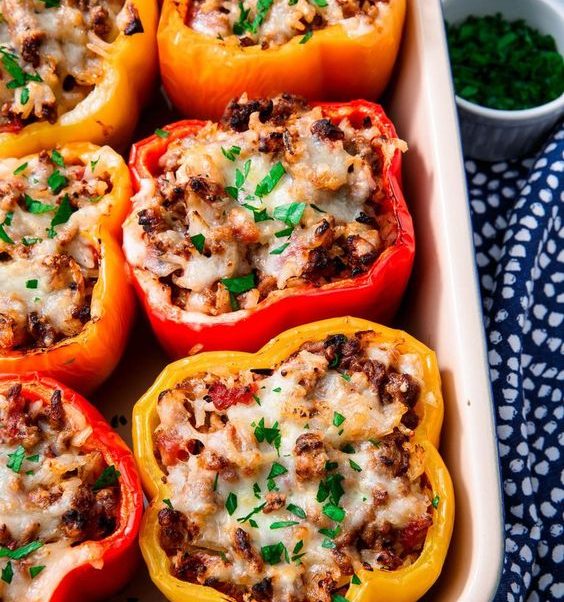 Steak Diane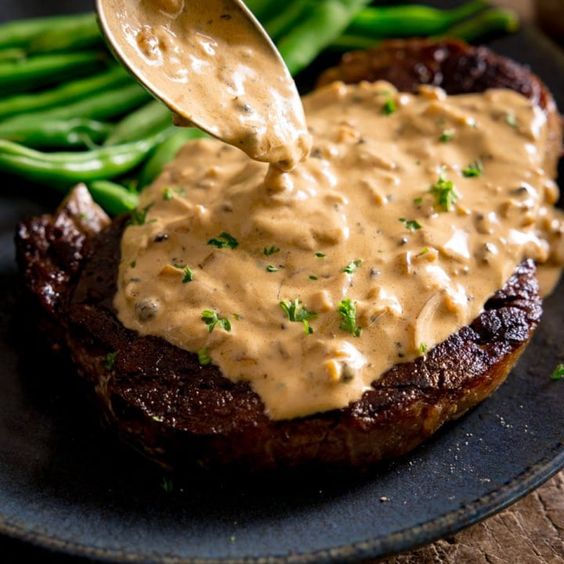 Credit: kitchensanctuary via Pinterest
Not all old-fashioned foods need to be ditched, there are some timeless classics in America alone that have stood the test of time. Steak Diane is not one of them. The heavy cream sauce is just confusing, the acidity from the Worcestershire sauce just weighs down an already far too-rich dish. Either consider lightening up the sauce with lemon zest or make something else.
Chicken and dumplings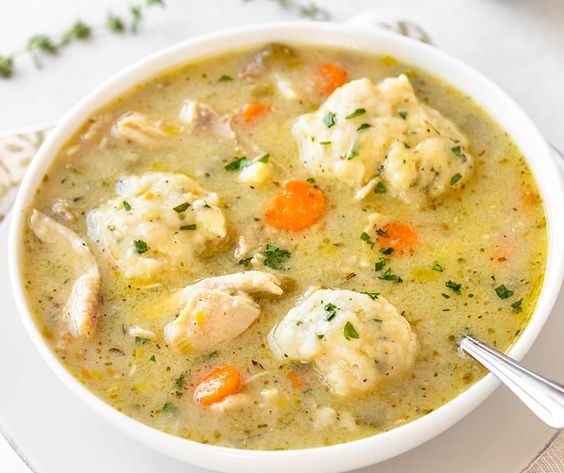 Credit: thecozyapron via Pinterest
Stews are fantastic for dinner parties. They're cheap, tasty, easy to batch cook, and get better the longer they sit around. American-style dumplings aren't ideal for this kind of situation, their old-fashioned nature isn't really masked with anything, so the dish feels as stale as the dumplings will be in an hour.
Tuna casserole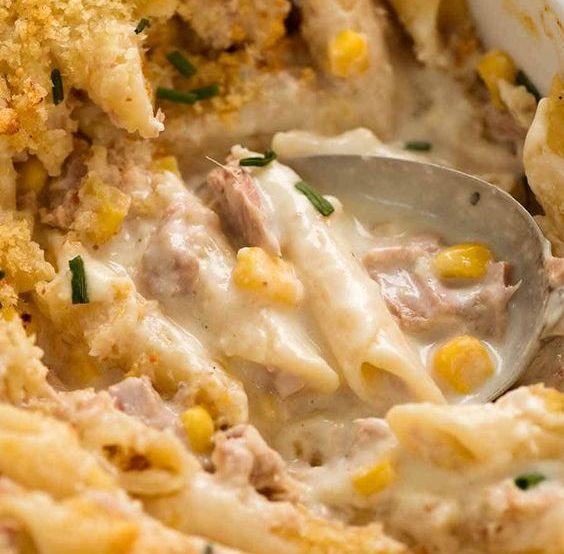 Credit: recipetineats via Pinterest
Americans in 2021 set a record for the amount of seafood they consumed in a year. A big round of applause, and an interesting fact you can tell your guests. That being said, tinned tuna was lower down on the list and using fresh tuna in a casserole would be a real waste of high quality stuff, so it's best to avoid it if you're looking for something fresh and exciting.
Fried chicken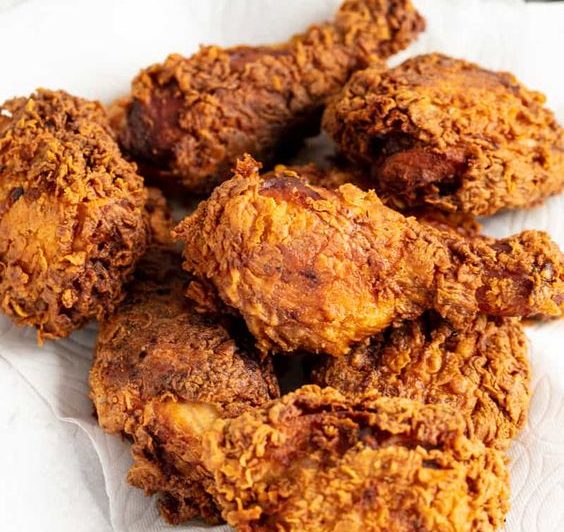 Credit: thestayathomechef via Pinterest
Home frying is becoming less and less popular over time. That's mostly due to a combination of space, safety, and air fryers. You're never going to get that succulent, crispy bite without fresh deep frying, so you're going to have to nurse the oil temperature while sweating and entertaining. Spare yourself the hassle but, if you insist on doing it, save it for when you're only cooking for yourself.
Pea and ham soup
Credit: cozytineats via Pinterest
Though peas and ham have probably been combined in soups since the ancient Romans, the British were the ones that dried peas and developed the dish we now think of. That instantly makes it old-fashioned – prompting any younger guests to share it on TikTok and roast the English. Peas as a lightly seasoned side are still in though, so don't ditch them all together.
Stuffed peppers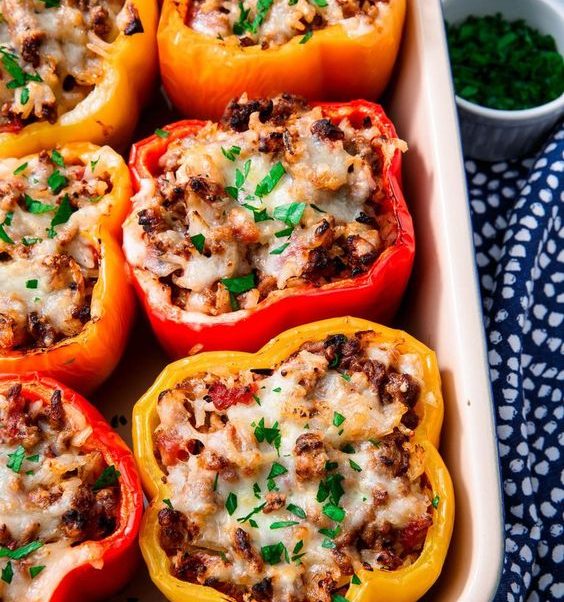 Credit: delish via Pinterest
These are often a go-to for any vegetarian guests you're expecting, and even they deserve better than this. There's nothing wrong with it taste-wise, they're often delicious, but they lack the thought that a host ought to bring. You don't even have to change many ingredients, Mediterranean cuisine is full of incredible veg-based dishes with similar flavors.
Devilled eggs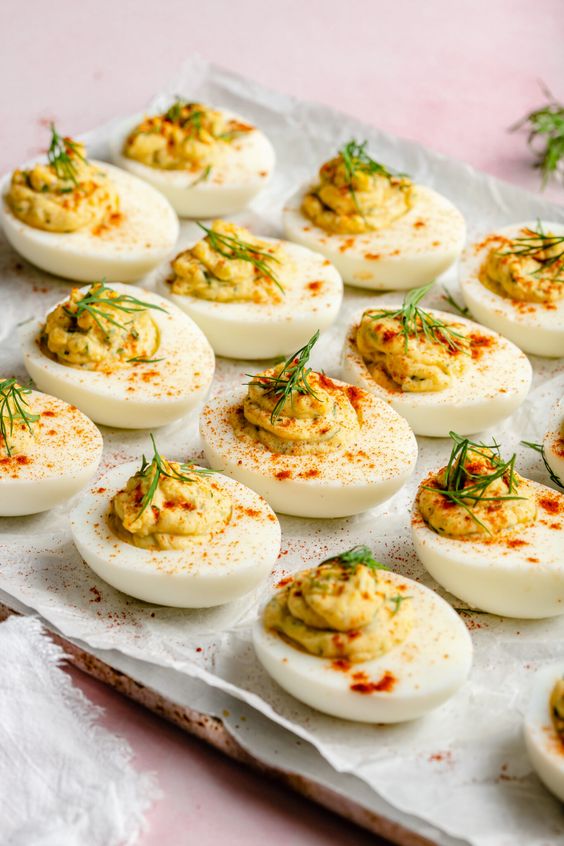 Credit: thedefinedish via Pinterest
Another dish that dates back to Rome, these canopies are moreish in all the wrong ways. There's something about piping mayonnaise that will always feel wrong and, while you can get creative with your add-ins, eggs are still pretty expensive. There are thousands of better ways to use eggs at a dinner party, like a frittata for that vegetarian friend. Tell them we said hi.
Boiled cabbage
Credit: thetypicalmom via Pinterest
The first person to ever boil cabbage probably thought it smelt like old people. Nobody even lived long enough to crave the delicious vitamin C it provides but, somewhere deep inside the cell membranes, there's an element that smells like hating skateboarders and a passion for bridge. An easy fix is to sauté with some garlic and butter for incredible taste and much improved aroma.
Corned Beef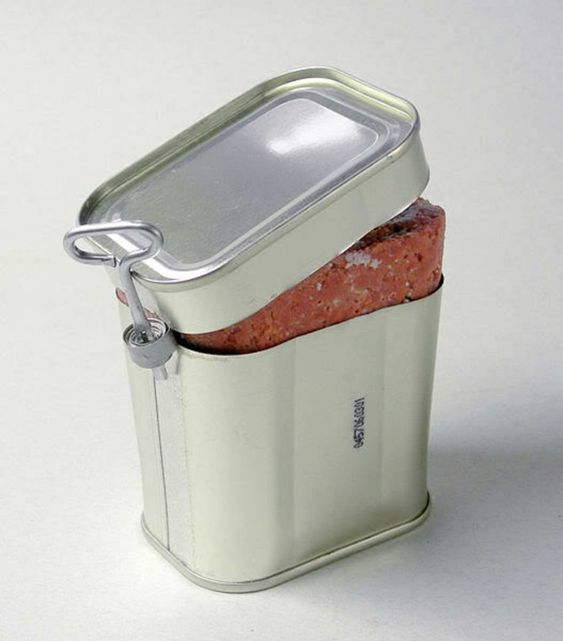 Credit: delishably via Pinterest
As with most preserved foods, corned beef is delicious. The fact it keeps increasing in price seems coordinated but, outside of that, the general perception of corned beef has definitely taken a turn, becoming pretty controversial. Unless your guests are avid meat lovers, or looking for something outside the mainstream, it's not a great investment for a dinner party.
Fudge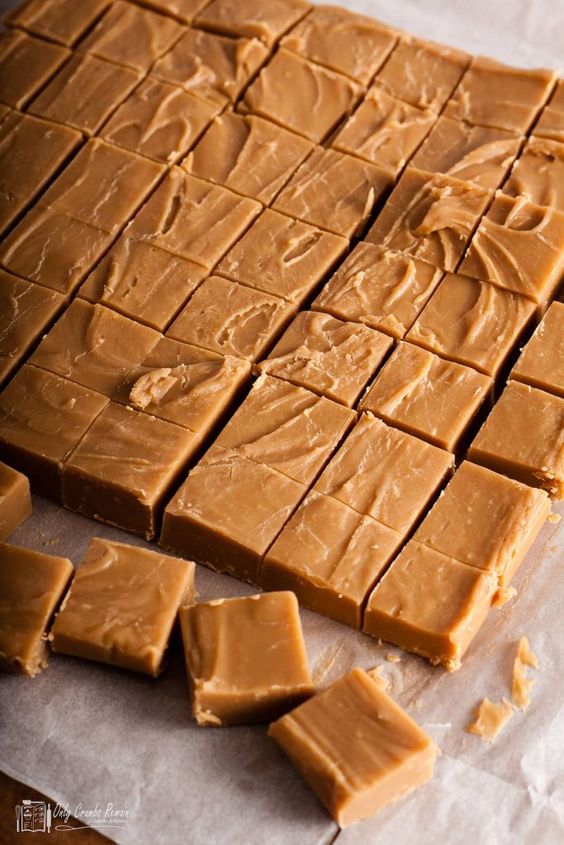 Credit: onlycrumbsremain via Pinterest
This sweet country classic might be a little bit too sweet for a few people. More and more people, particularly younger generations, are avoiding sugar entirely or cutting down. It's rare they can stick to it and they're never going to turn down a freshly baked cookie, so desserts are still essential. Fudge, though, wears its sweetness on its sleeve.
Apricot fluff
Credit: tasteofhome via Pinterest
Peaches and cream are great for a sunny outdoor event like a barbecue, but the texture and taste aren't ideal for a grown up gathering. It's considered old-fashioned, simply because everybody loved it as a child, and yours is going to taste exactly like their grandma's. That's wonderful when the sun's out and we're feeling nostalgic, but negative connotations are bound to seep in.
Bread for the table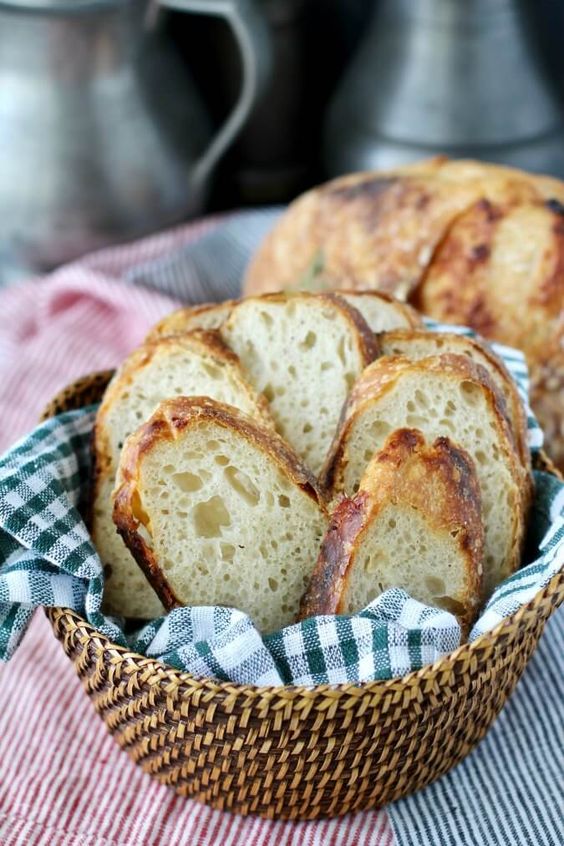 Credit: karenskitchenstories via Pinterest
Most people will associate table bread with chain restaurants, and they aren't exactly the freshest loaves. It's also a very filling appetizer with little true payoff besides the smell. Definitely bake something, you still want people salivating when you greet them, but mini-buns aren't the best use of your hectic prep time.
Thin beef stews
Credit: oldworldgarden via Pinterest
Thanks to slow cookers, pressure cookers, and the emergence of food content on YouTube, nobody will settle for a watery stew anymore. Beef in particular has a high risk of this, as it takes a while to develop a full-bodied thickness. Add gelatine in the form of a powder or even pop some bones into the stock to get a glossy, sticky sheen to the broth.
Sugar cream pie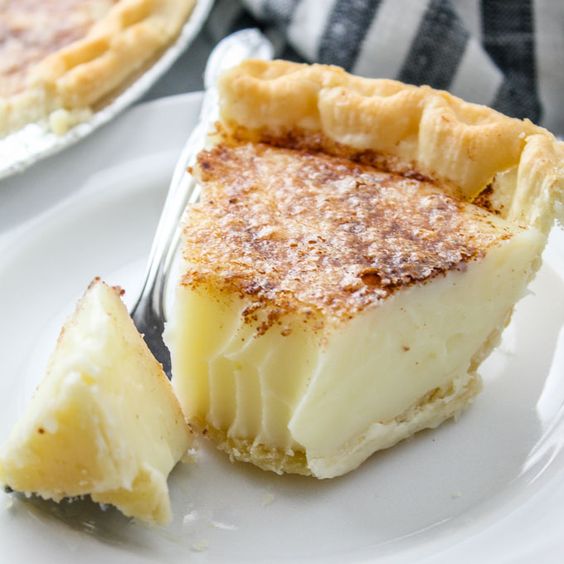 Credit: bakedinaz via Pinterest
This particular recipe is local to Indiana and is a tasty little alteration to the famous classic. While it is delicious, cream pies in general are very out of date desserts. The simplicity is it's biggest draw and also its greatest setback, as you want a dessert to be the literal cherry on top of your evening. You don't want to go out safe and boring!
Pasta soups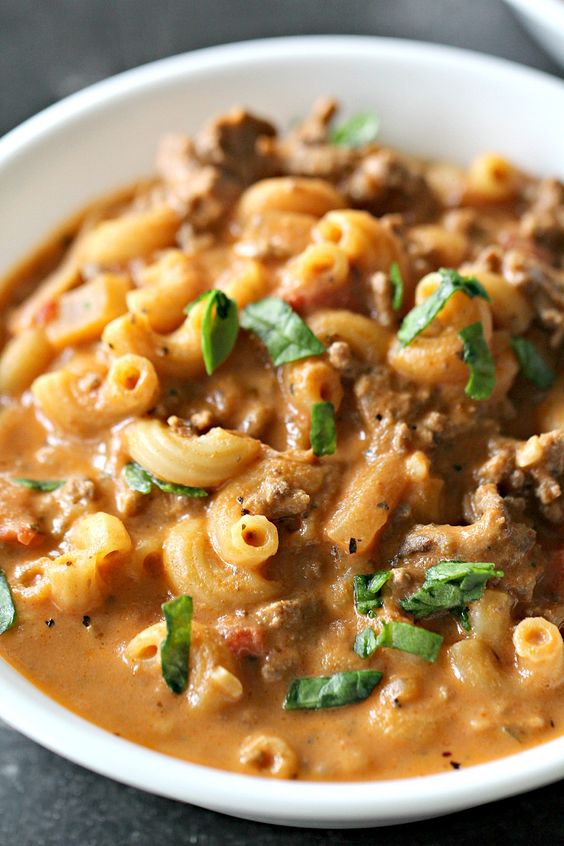 Credit: sixsistersstuff via Pinterest
It's best to avoid anything people can easily get in a package for less than a dollar. Although your pasta soup will undoubtedly taste better than anything that comes in a box of five, it's not really going to impress. They're also difficult to gauge thickness-wise. You want them soupy enough for the pasta to absorb liquid, but then not get too thick.
Corn pudding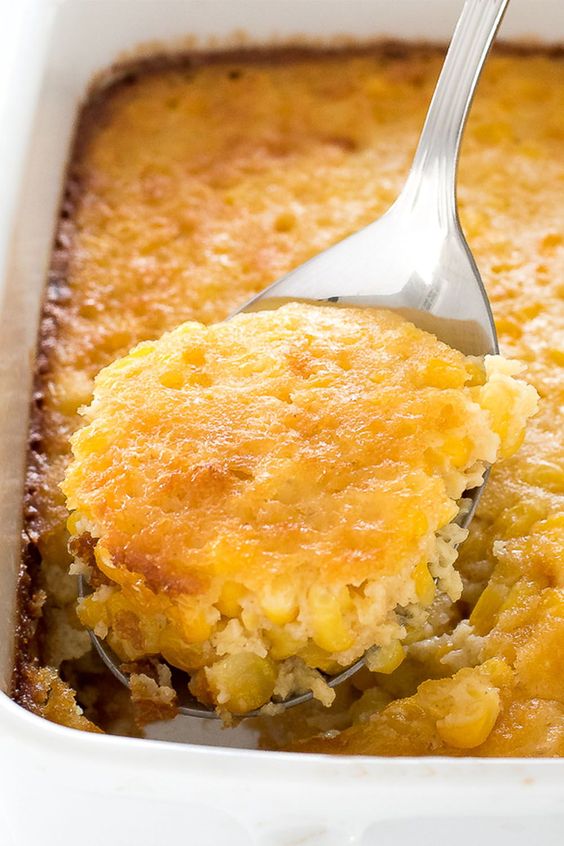 Credit: chefsavvy via Pinterest
This dessert sadly comes out to be lesser than the sum of its parts. Both cornbread and creamed corn are delicious and wonderful sides for a big, shared meal. Corn pudding is putting extra effort into combining flavors people already enjoy separately, and people won't argue about how the texture is supposed to be!
Waldorf salad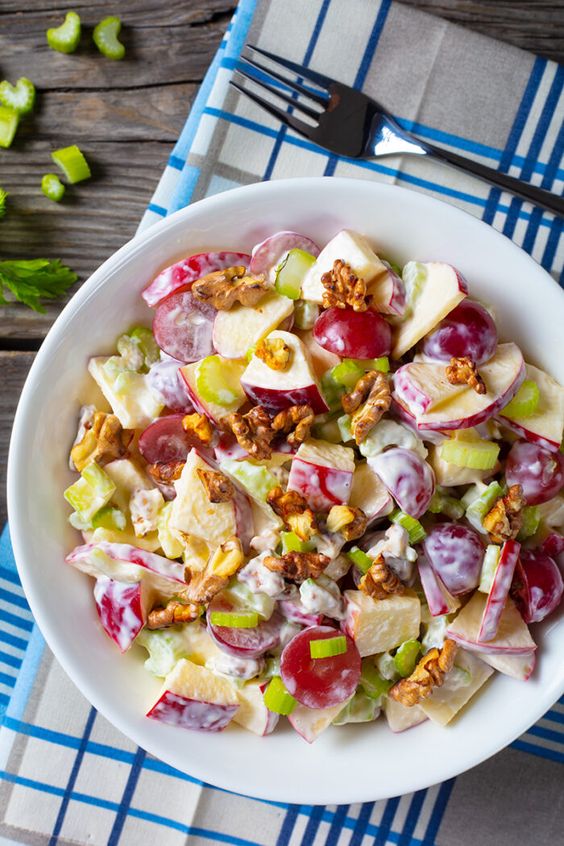 Credit: thekitchenmagpie via Pinterest
Fruit in a savory salad is still a very popular taste pairing. Combining apples with yogurt and spices, though, is an entirely separate dish for most people and proves difficult to match with other savory mains, so may lead to some confusion. You can incorporate the same flavors into other dishes, like frying raisins and cabbage or lamb with yogurt and cinnamon to keep the spirit of the dish.
Hamburger soup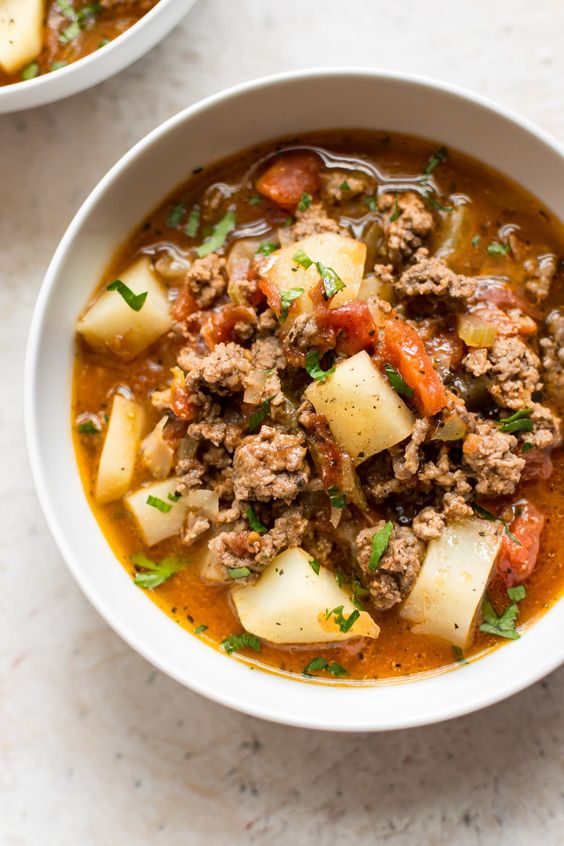 Credit: saltandlavender via Pinterest
Burgers don't need disguising for a dinner party… who is going to turn down an incredible homemade burger? This type of leftover soup used to be a great way to get kids to eat their vegetables, but you don't need to do that with your guests! A big, beautiful burger and healthy vegetable sides are what balanced diets are all about.
Crown Roast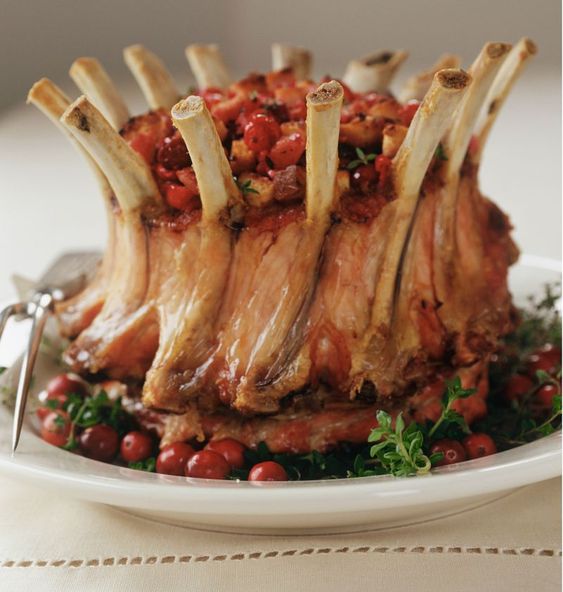 Credit: thespruceeats via Pinterest
The novelty of meat mains peaked with a whole crackling pig. Nothing will look cooler than that, so don't go for spectacle with your ingredients. Pork ribs don't need fancy presentation, what's important is they're cooked evenly and doused in your rubs or sauces. You can tick both of those boxes more easily without the crown.
Chicken a la King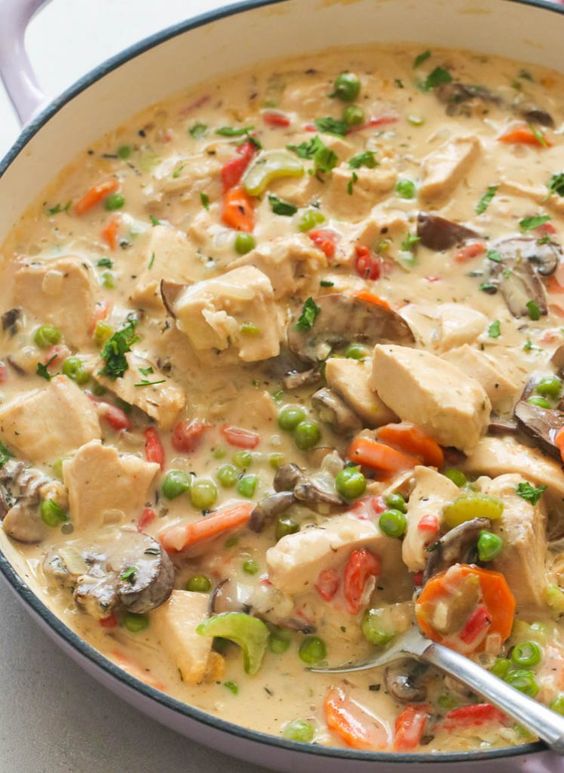 Credit: Africanbites via Pinterest
White rice and chicken breast are quite simply two of the most popular and consumed ingredients on the planet. This combination simply doesn't impress anymore, with a similar sauce to a steak Diane, it has the same faults but now over a grain instead of a nice juicy steak.
Salisbury steak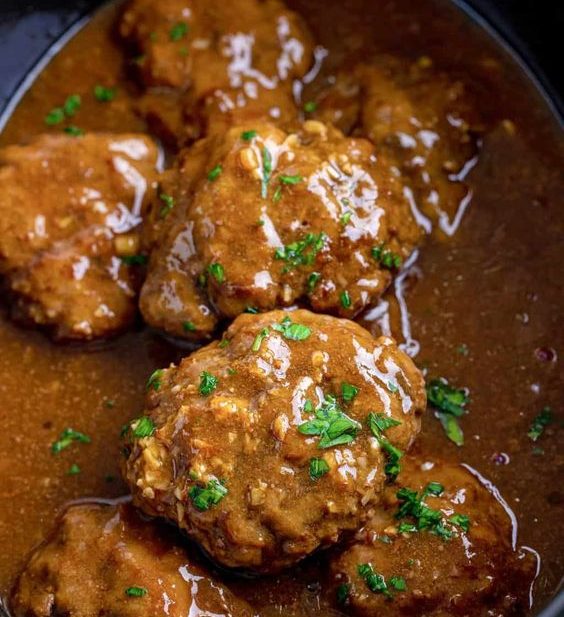 Credit: thecountrycook via Pinterest
If it's old enough to have been the basis for some of the first airline food jokes, it doesn't deserve to be at your dinner party. Steaks are about the steak and the sauce should just be an accompaniment, not there to drown the taste. It will either remind people of their school cafeteria, or the TV dinner they ate at the lowest point of their life.
Stuffed cabbages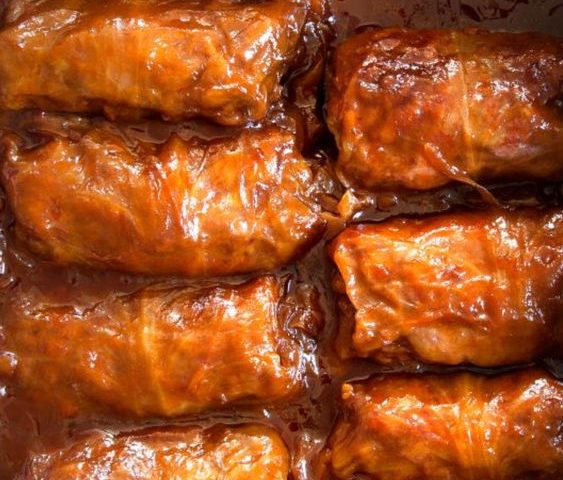 Credit: betweencarpools via Pinterest
Appearance-wise, they don't scream fine dining, but they don't have to. Get around their old, unappetising connotations by cooking something that pairs with kimchi, rather than plain old cabbage. Not only is it a huge food trend right now, scoring you mega social points, but it brings the same spicy, fermented crunch to your cooking. You can even prepare your own in a similar way to sauerkraut.
Baked ham and pineapple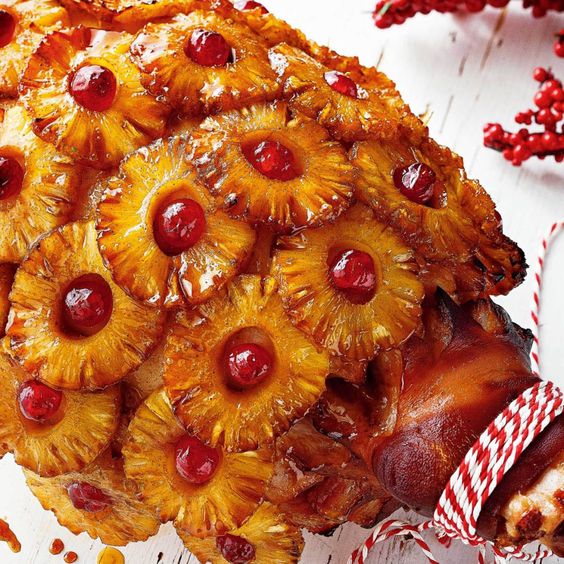 Credit: hillstreetgrocer via Pinterest
There's a distinct old-school tackiness to ham and pineapple that is difficult to overcome. It's a very festive dish and, during the festive times, we love to embrace a little tackiness! You don't have to bring that to every party you host, though. Pork has so many incredible fruits it pears with, if you'll pardon the pun – pineapple is just too obvious and overdone.
Peppercorn-crusted beef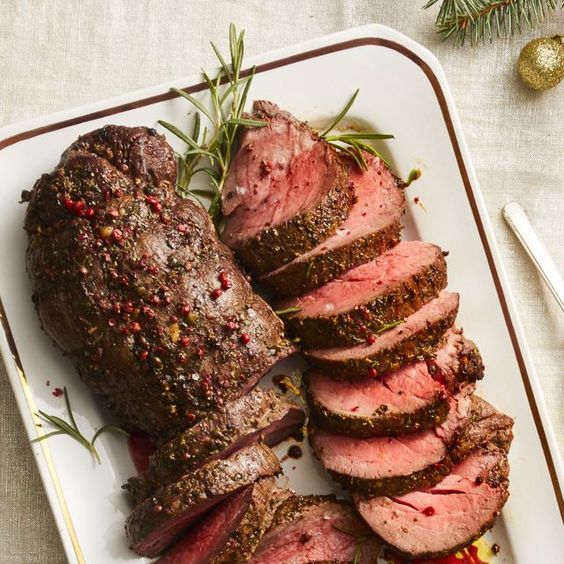 Credit: goodhousekeeping via Pinterest
This is a popular go-to method of roasting that guarantees a simple, punchy, crunchy bit of beef. It's often served with a red wine jus and is popular at all occasions, from wedding buffets to office Christmas parties. It's a good choice for caterers because their ovens go super low and slow but, as a centerpiece, is a little too one-note and easy to overcook.
Stuffed shells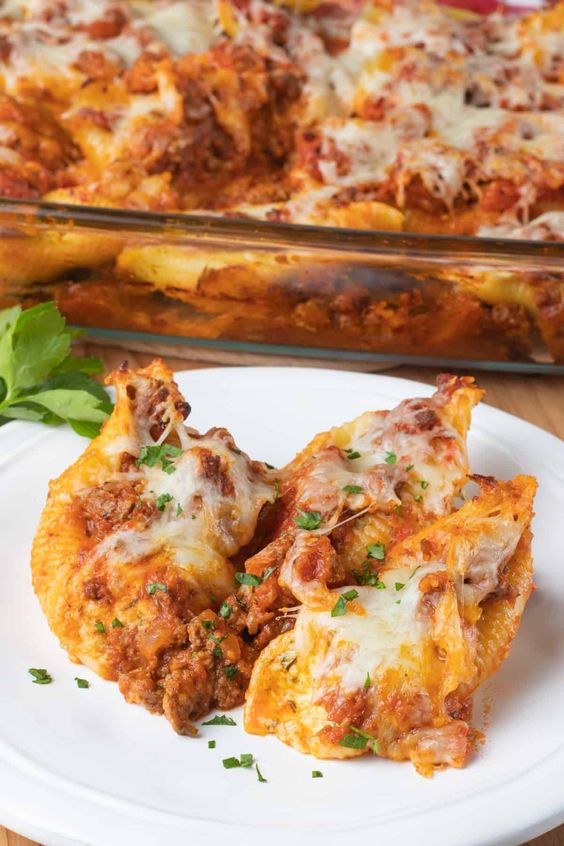 Credit: 365daysofbakingandmore via Pinterest
In general, stuffing things itself is quite old-fashioned. That's just because times and knowledge have changed. Ovens have gotten smaller and we don't need to make the most of stale breadcrumbs like we used to. As a result, stuffed pasta like this feels like something an old timey diner would have put on their "classics" menu.
Pot pies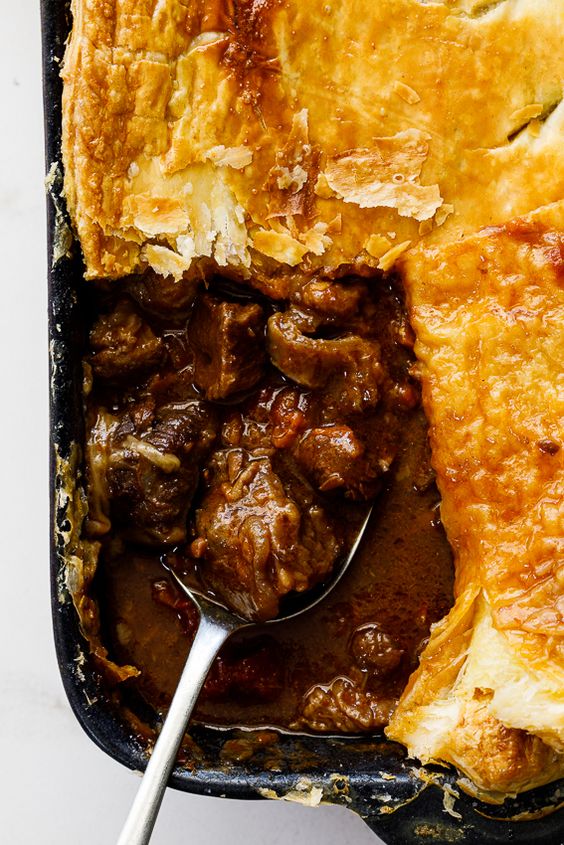 Credit: simpledeliciousfood via Pinterest
Pot pies are an incredible, heavenly soul food that have their place in literally every other day of your life – just not when you're having guests over. Making one giant pot pie for a family is one thing, but you want to minimize the sloshing and spilling from serving a bottomless slice. It's carb and meat overload too, so will do little more than leave everybody super sleepy.
Beef wellington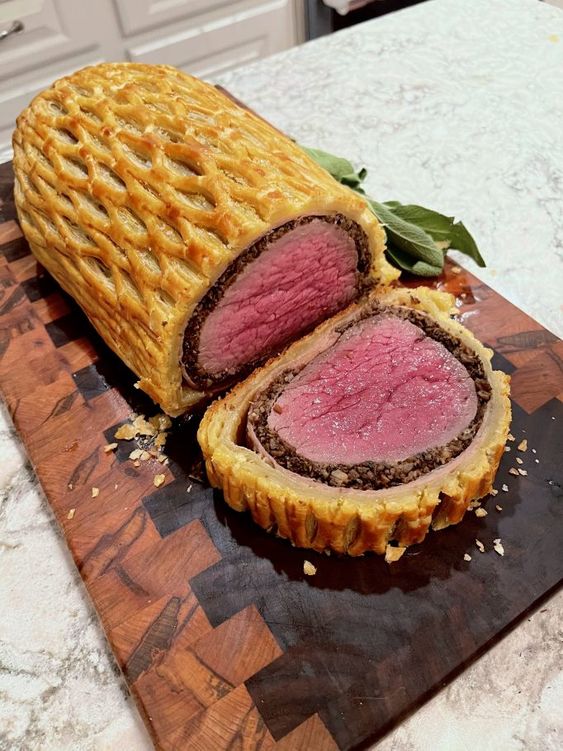 Credit: grillmama via Pinterest
The tables have turned on the humble beef wellington. While it's a staple dish in Gordon Ramsey's restaurants, making one yourself is an exercise in throwing your time and money away. Beef tenderloin doesn't have much flavor but, if you're determined to splash the cash, there are much easier, less expensive ways to serve it.
Beef stroganoff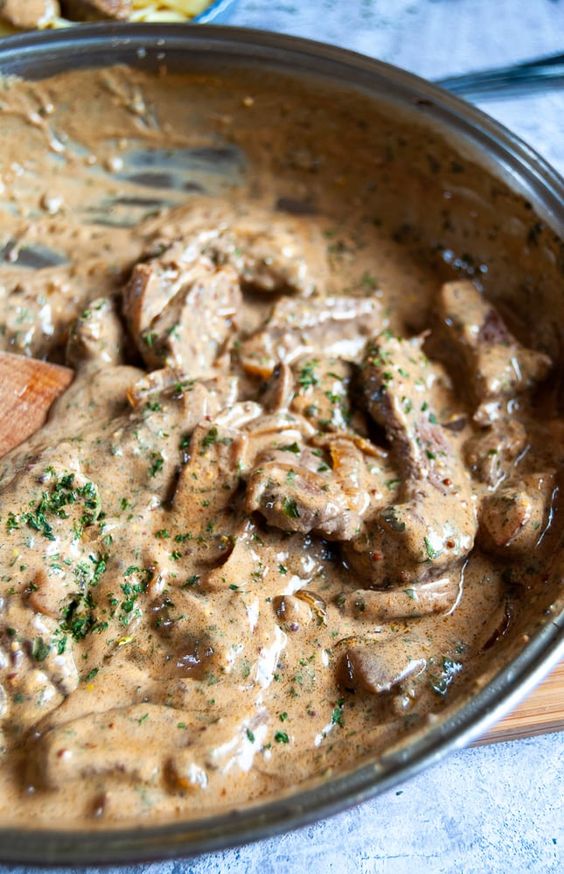 Credit: somethingsweetsomethingsavory via Pinterest
Again, another delicious dish that warms the heart, but should be enjoyed in a certain time and place. Everybody has eaten a thousand different stroganoffs, and the beef doesn't add enough to make anything stand out when looking to impress. It's also a dish everybody knows is quick and easy to throw together, which ideally you want to avoid if you're showing off your culinary skills.
Quiche
Credit: natashaskitchen via Pinterest
Quiche is losing its appeal with time, mostly because nobody makes them and the ones at the store are ridiculously bad for you. A smaller quiche, amongst some other plates, can add a bit of variety and offer an easy vegetarian option. As a main, however, the cold eggs will dampen your sizzling get-together.
Coq au vin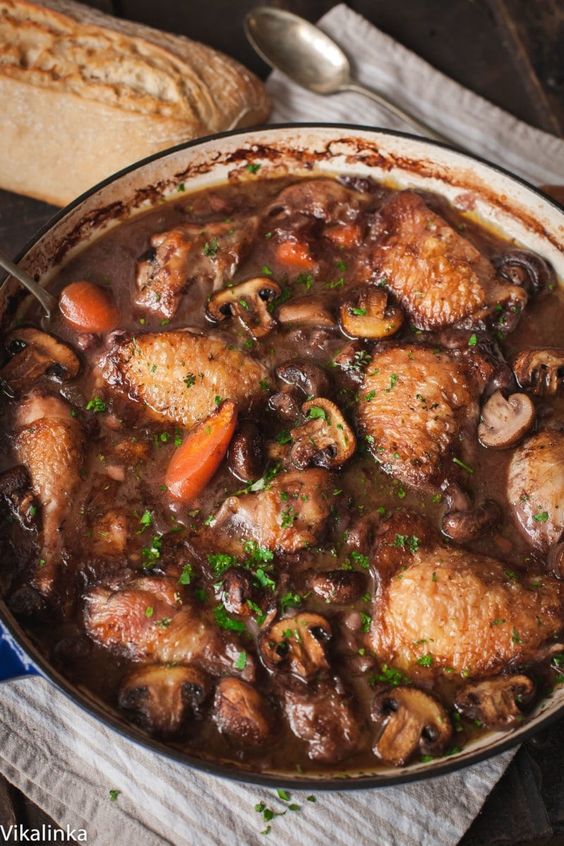 Credit: vikalinka via Pinterest
The contrast of its fancy French name and surprising simplicity make this an ideal dish for a less experienced cook. For those who have sampled both the finest coq and the greatest vin, the illusion loses its power a little. Some dishes are just too on the nose and project a "look how cultured I am" vibe that your guests might find grating.
Chicken paprikash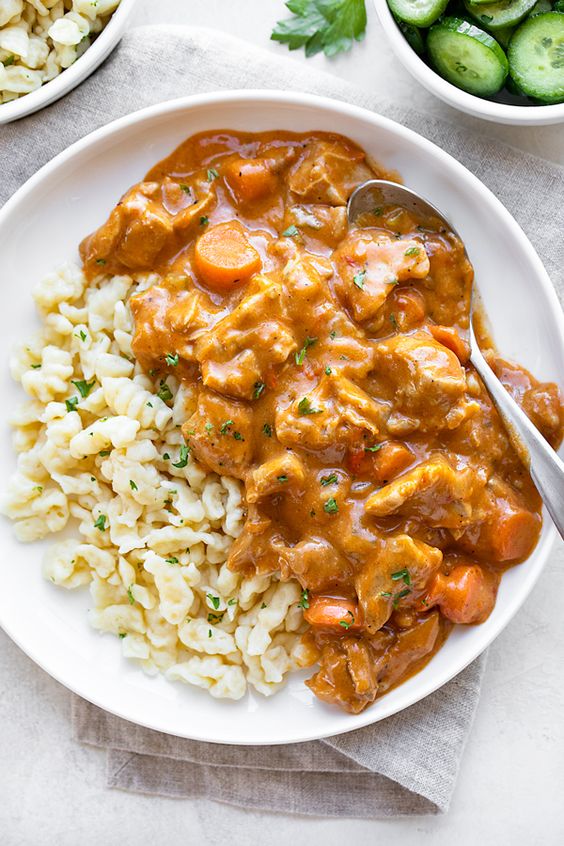 Credit: thecozyapron via Pinterest
Consider this the Hungarian version of coq au vin. Onions, garlic, chicken, paprika, and sour cream are all core ingredients across all of Eastern Europe, and paprikash is a decent nod in their direction. Again, it just doesn't impress. It's very old-world banquet, but can be made contemporary with a few twists.
Sloppy Joes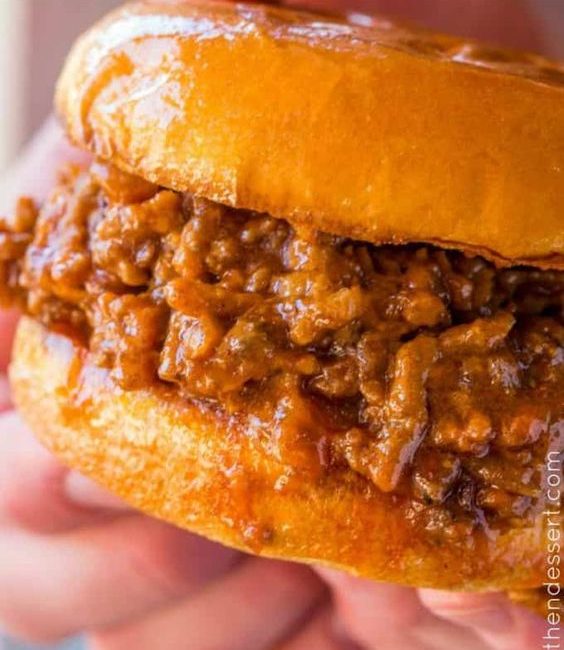 Credit: dinnerthendessert via Pinterest
This one is more of a family affair than a dinner party menu option. While burgers aren't off the table, you want to avoid the mess that comes with overly saucy, hand-held foods. If you fancy something ragu-based, lasagne or some hearty, herby meatballs are a much better alternative for the occasion.
Trifle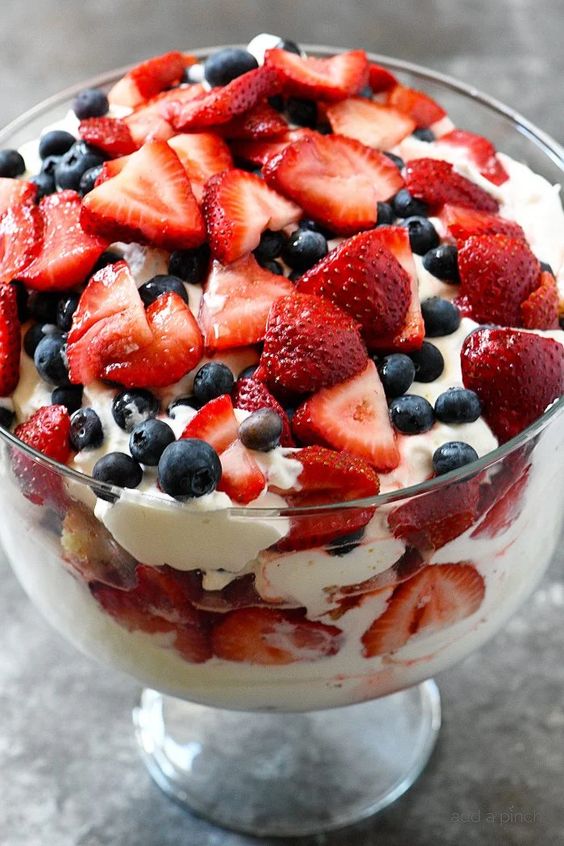 Credit: addapinch via Pinterest
Even in Britain, trifle is considered more of a novelty than anything. It's made and eaten in one day and, unless it's made from scratch, it comes overly processed and artificially sweet. Layered desserts are always tempting for a gathering, but channel the effort into something that still has modern appeal, like a tiramisu.
Meat and potato patties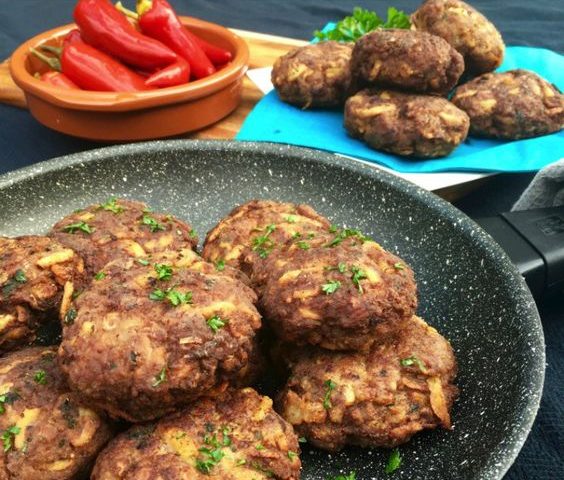 Credit: petersfoodadventures via Pinterest
World War II rationing led to the creation of these condensed nuggets of carbs and fat but, really, as global relations somewhat improved, so should our tastebuds. The idea of combining meat and potatoes is a tradition that goes beyond our understanding of the modern world but the combination is now overdone and boring. A tragic case of too much of a good thing.
Gingerbread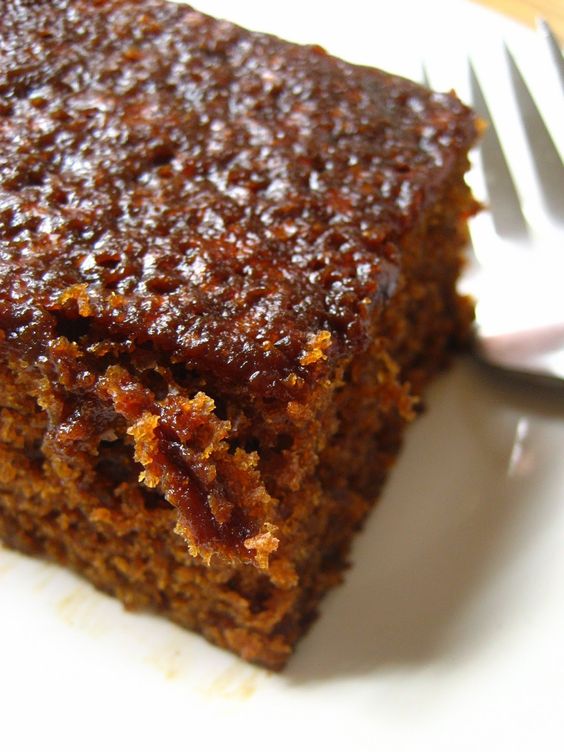 Credit: benandbirdy via Pinterest
Outside of its season, gingerbread has a very distinctive old taste to it. While it will always be warming and comforting, it's the wrong kind for a contemporary dinner party. A good way around this is a strongly flavored vegetable cake, like carrot or zucchini, which takes the edge off the spice and makes it a versatile treat, all year round.
Pork schnitzel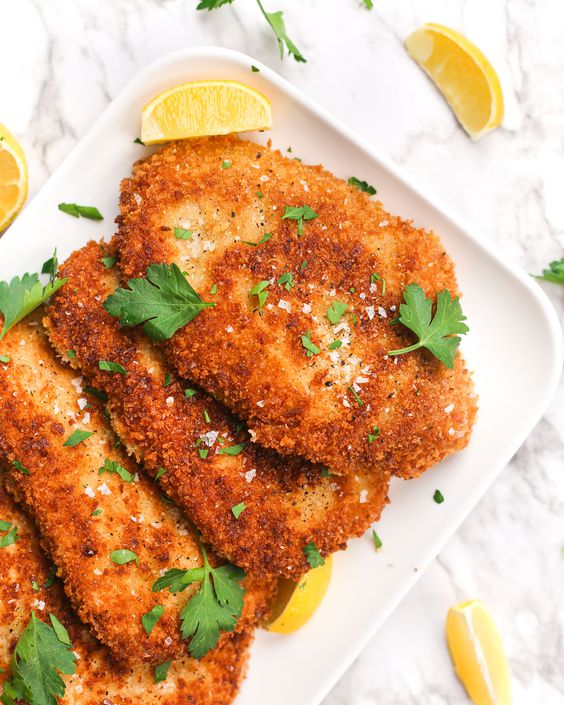 Credit: messinthekitchen via Pinterest
Of all the popular schnitzels, pork is the most perplexing. It already has a decent bite to it, meaning that the crunch doesn't add enough when compared to glazes, which pork is perfect for. Chicken and veal are better suited. Since schnitzel is shallow-fried, they're a much easier fried meat to prepare for guests.
Raisin oatmeal cookies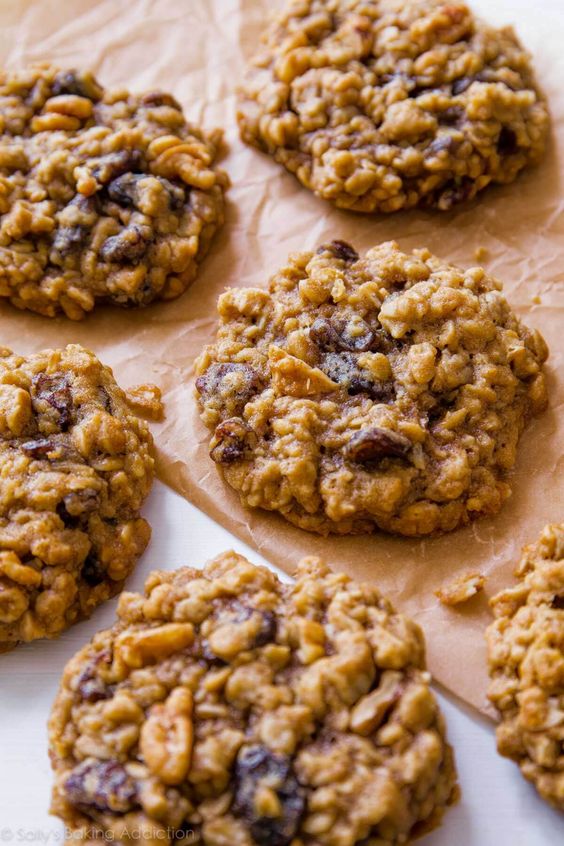 Credit: sallysbakingaddiction via Pinterest
Even knowing that you're biting into an oatmeal raisin cookie does nothing to help the disappointment. You were secretly hoping there was a mix-up, that everybody lied to you and they were chocolate chips the whole time. It feels like admitting your age when you concede that you don't always want chocolate chips.
Boiled sprouts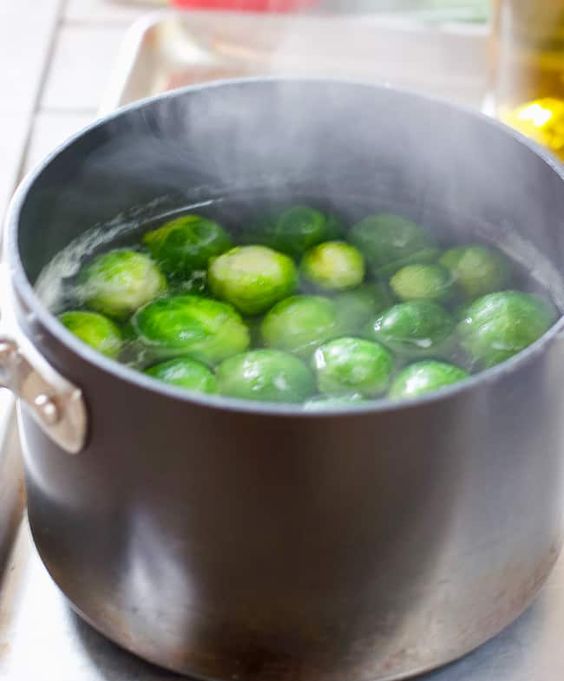 Credit: laughingspatula via Pinterest
People think they hate sprouts but, really, they just don't like them boiled. You can elevate sprouts from a hated side to something people ask you about for months by getting some good, dry heat on them. Use a cast iron or stainless steel pan, caramelize them with oil, and finish under the broiler until blackened. Sprinkle some lemon and reap in the praise.
Salmon en croute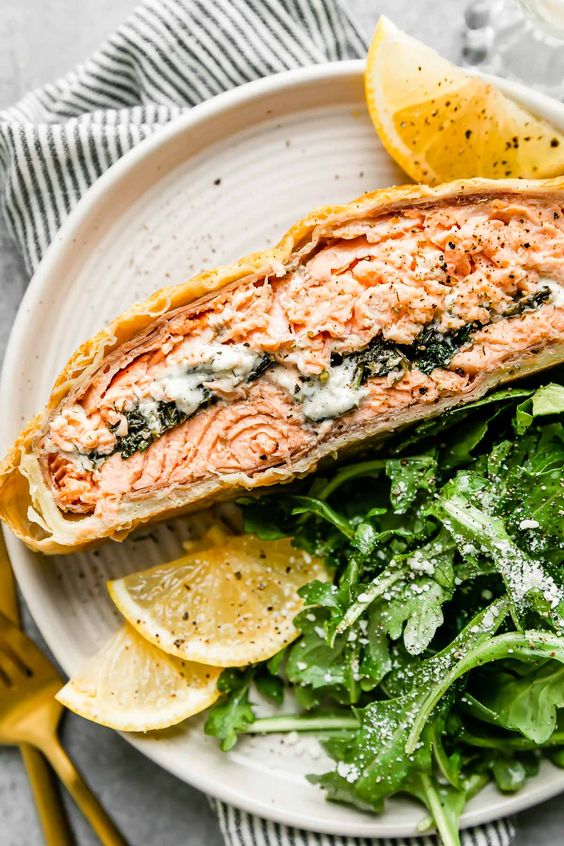 Credit: playswellwithbutter via Pinterest
Packing salmon in puff pastry was popular when refrigeration finally let people skip making puff pastry. That was some time ago, and now this surprising Russian classic is a bit too stuffed for its own good. To satisfy the wrapped seafood lovers, go for a beer-battered fish and chips. Despite common belief, you can actually even use salmon for this dish!
Shrimp cocktail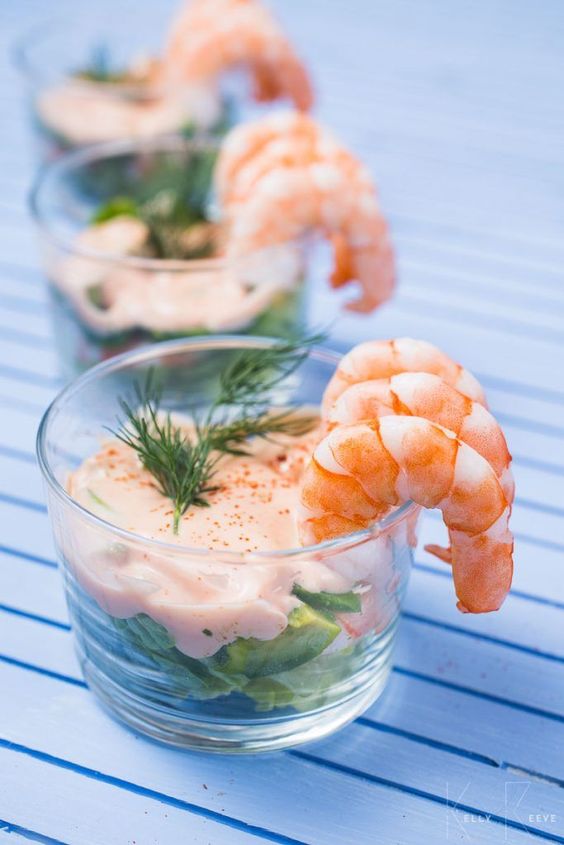 Credit: greedygormet via Pinterest
Shrimp is the US's most consumed seafood, so it's not the ingredients that are the issue here. Food served in a novelty container has to justify the theatrics otherwise it comes across as a gimmick, and this retro, 90s birthday party hangover sadly does not. Just fry them in butter… that's all anybody wants or needs.