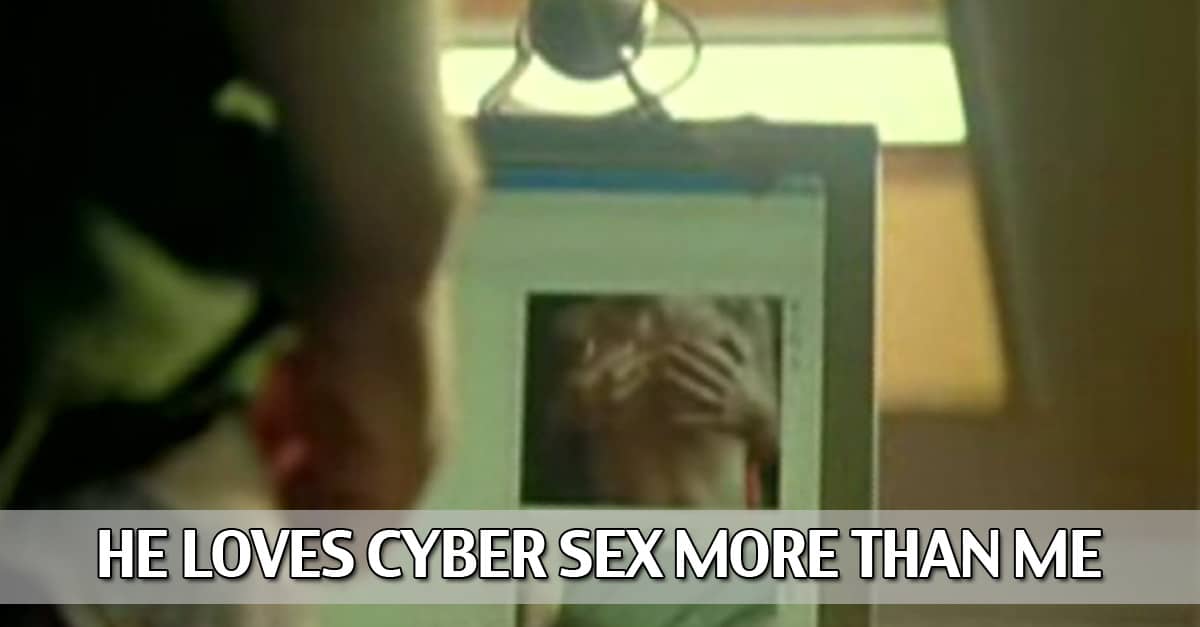 Advertisement
If you have not seen our Forum yet, there are thousands of people sharing relationship advice each day. The below post is one I chose to share here on the blog and is titled  "He Loves Cyber Sex More Than Her"
The post reads as follows ->
I have been with my boyfriend for 3 years. I have known early on that he has a problem with sex chat forums and uses them as a coping mechanism. Although we have had many lengthy discussions on talking about his feelings, using other distractions and how much it hurts me, he continues to do it, not thinking about the consequences of his actions.
-
We have had a rocky sex life from early on and I have become so insecure because of his actions. He never wants to be intimate with me and even early in the relationship I would initiate intimacy. Now I have given up and I would say that we have only been intimate a handful of times in the last year. In all other aspects of our relationship I am completely happy. He is supportive, sweet, funny, amazing with my children. Basically he makes a great live in best friend. I'm stuck, I know that from the outside any sane person would say end it but we are so similar and don't argue at all.
Advertisement
We get on well and are really understanding of each other. He has moved away from his home town to be with me so I can't even suggest a trial separation because he has nowhere to go without giving up his job. I have thought of still staying in the same house but I think that would cause problems as I'd still be so paranoid of what he's doing every night.
---
This is a really difficult situation. It sounds like he clearly had issues with internet sites like this before the relationship and has continued to use them as the relationship has developed.
-
She mentions that their relationship is missing that element and that they have only really gotten intimate a couple of times in the past year. I would say this is a huge problem and they seem to have fallen into a pattern of him hitting these sites to get his satisfaction and therefore he has no time for her. Although everything else in the relationship may seem ok, if the intimacy is missing, you are little more than good friends.
Advertisement
The solution has to be as follows.
1. Sit him down and tell him he has to STOP looking at that stuff on-line. Tell him if he doesn't you will walk.
2. You need to make an effort to spend quality time together. Get dressed up and go out on a date. It doesn't matter where, just make sure it is away from the computers and other distractions.
3. Stop him playing with himself in any way. Make it a game that he is banned from that kind of thing until you get hold of him. It sounds ridiculous but you need to reward him for his abstinence from himself and the internet. Once this pattern forms, all the other things will hopefully drop into place.
Good luck.
Advertisement