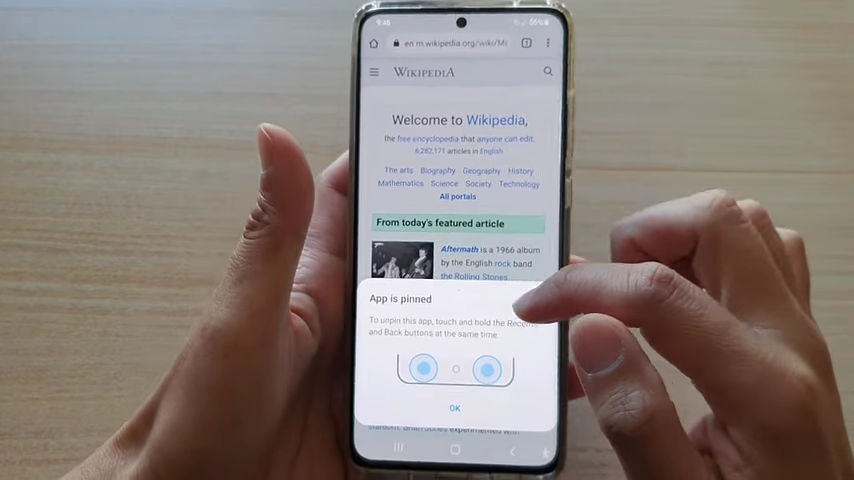 Credit: ITJungles via YouTube
Mirror your phone to the big screen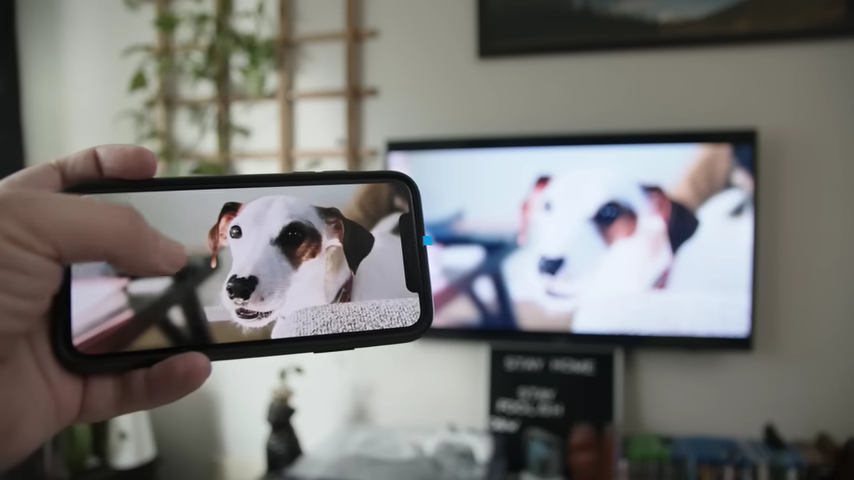 Credit: Digital Trends via YouTube
Say goodbye to cramping on the couch, attempting to show your friends your holiday pics. With this hidden trick, you can mirror your screen to your TV. Simply find your screen mirroring options (sometimes labeled as casting) on your phone's settings to link up to any smart TV, and show off your pictures in comfort.
Run two apps side-by-side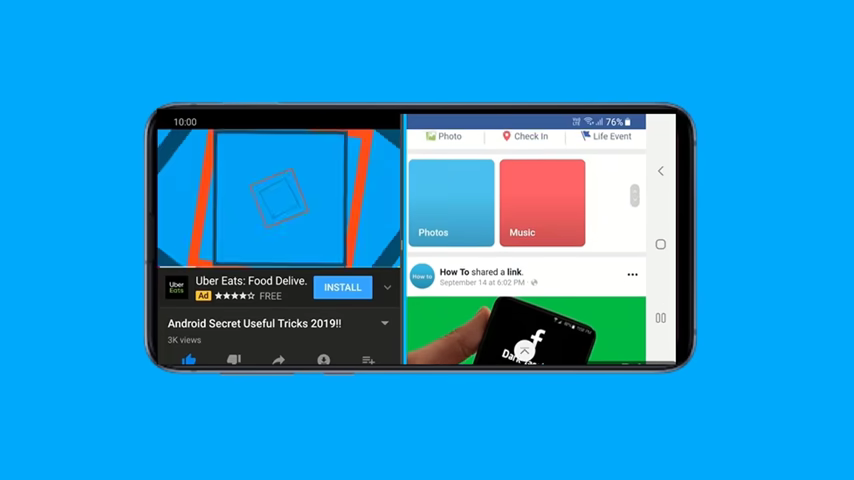 Credit: Howtosolveit via YouTube
Sometimes, you need to run two apps side by side, like watching Netflix as you reply to that important email. Thankfully, due to modern technology, you can! Turn your phone landscape and open your recents menu by swiping up from the bottom of your screen. Tap on the icon of the chosen app and select the split option. Repeat the process for the second app.
Keep an app pinned to your screen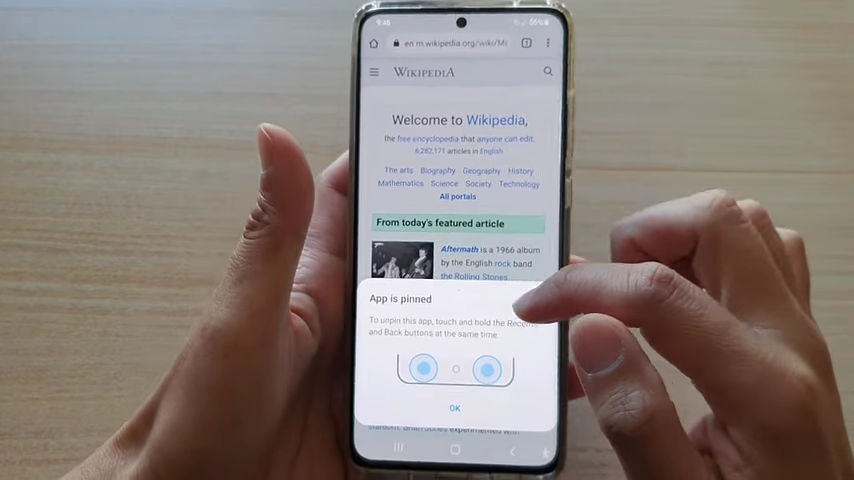 Credit: ITJungles via YouTube
You no longer have to be riddled with anxiety when you hand your phone over to someone, worried that they'll begin to scroll through your personal info. Find the security section in your settings, and turn on pinning. Open your recents menu and select the pin option, locking the app to your screen until you manually remove it.
Erase photo bombers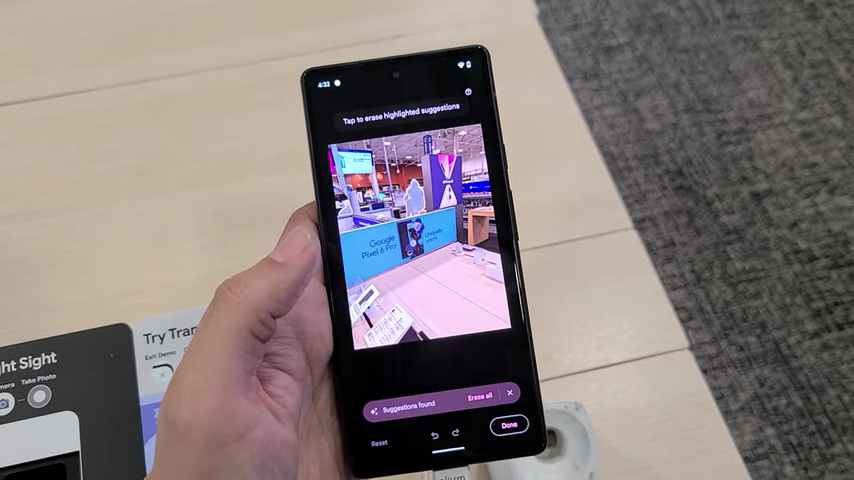 Credit: Thorn Tech via YouTube
There's nothing worse than something ruining your perfect selfie, meaning you've got to delete the otherwise stunning snap. However, with the magic eraser, photo bombers are a thing of the past! Simply click the edit option and highlight the area you want removed. Your phone will fill in the blank space, making it look good as new. Note: This feature is reserved for Google phones.
Type faster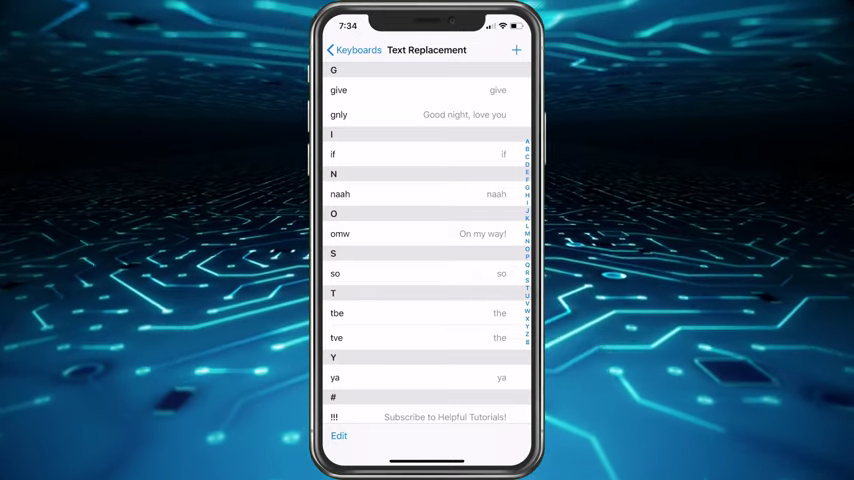 Credit: Helpful Tutorials via YouTube
Time is precious – don't waste it by typing out long, drawn-out phrases. Instead, hit up your keyboard settings and find the shortcuts option. Here, you can change typed abbreviations into full words, transforming the acronym "omw" into a fully-spelled out "on my way" – without having to type it out. You can also use this trick to correct frequently misspelled words.
Translate text with just a click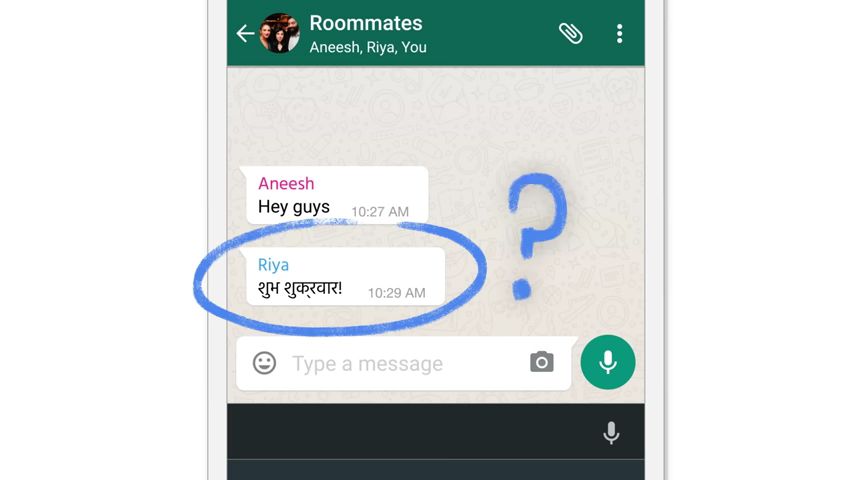 Credit: Google via YouTube
Google Translate is a lifesaver, especially when you're abroad. Long gone are the days of awkwardly typing everything into the web browser, copy and pasting it, and rinsing and repeating the process. Now, Translate is a feature on all Google phones, only a mere click away. Just click on the message you need translating – it'll even allow you to see how it's pronounced!
Broaden your music taste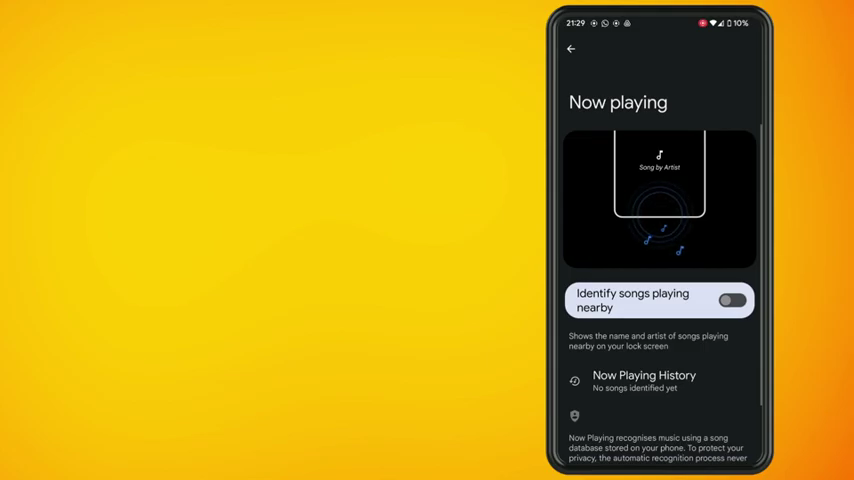 Credit: Supreme Guru Tech via YouTube
Remember the days when you'd hear a song out in public, and you'd desperately try to Google the lyrics, eager to add it to your playlists? Now, your phone can track whatever song plays around you – even while your cell is locked. Find the "now playing" settings in your Android, and never miss a banging tune ever again.
Take pictures mid-video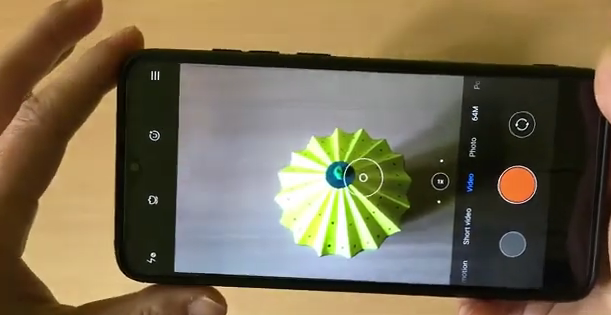 Credit: UniqueTutorials via YouTube
The endless debate of photo or video is a thing of the past – now you can do both! All you have to do is tap the small white circle at the bottom of your phone while you're taking your video. Your phone will take a screen grab each time it's pressed, while simultaneously capturing a video. Clever stuff.
Charge your phone faster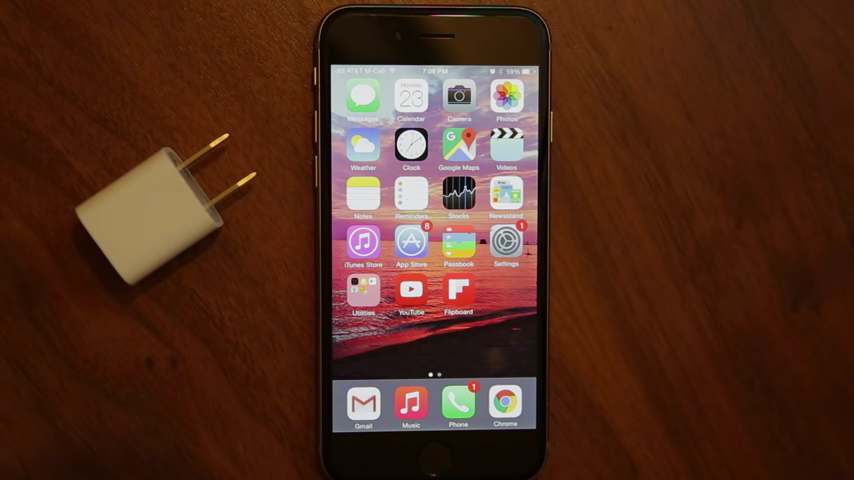 Credit: myoldtechchannel via YouTube
There's nothing worse than needing your phone to charge – and fast. Instead of making do with a meager 20% before you head out of the door, put it on airplane mode as it charges overnight. Not only does airplane mode reduce battery use, it actually makes your cell charge quicker.
Remove the lock screen while you're at home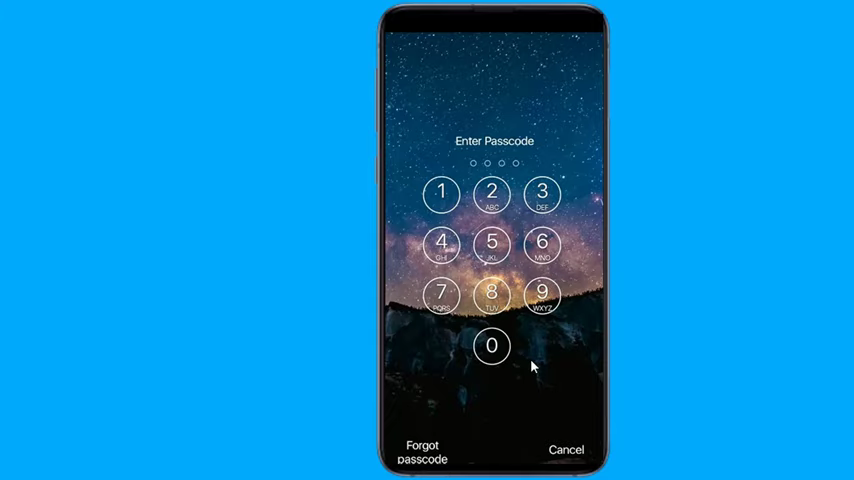 Credit: Howtosolveit via YouTube
Lock screens are important, protecting your phone from being accessed if it's lost or stolen. However, if you're at home, you can bypass the screen altogether, saving precious seconds of downtime. Download an app called Unlock with Wifi and set it up. Now, whenever you're connected to your home network, that pesky lock screen will be nowhere to be seen.