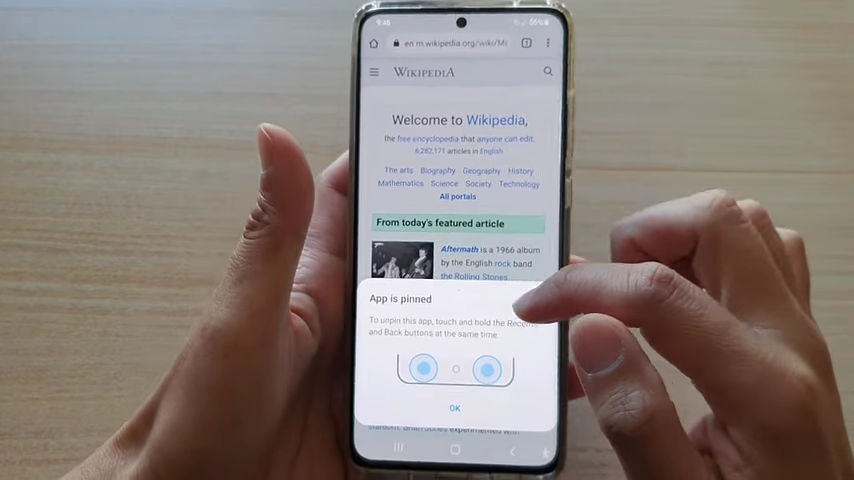 Credit: ITJungles via YouTube
Charge your phone faster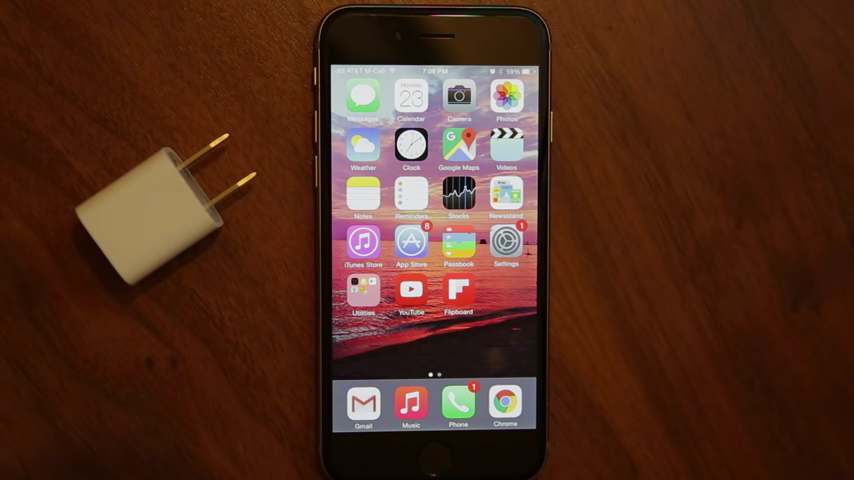 Credit: myoldtechchannel via YouTube
There's nothing worse than needing your phone to charge – and fast. Instead of making do with a meager 20% before you head out of the door, put it on airplane mode as it charges overnight. Not only does airplane mode reduce battery use, it actually makes your cell charge quicker.
Run two apps side-by-side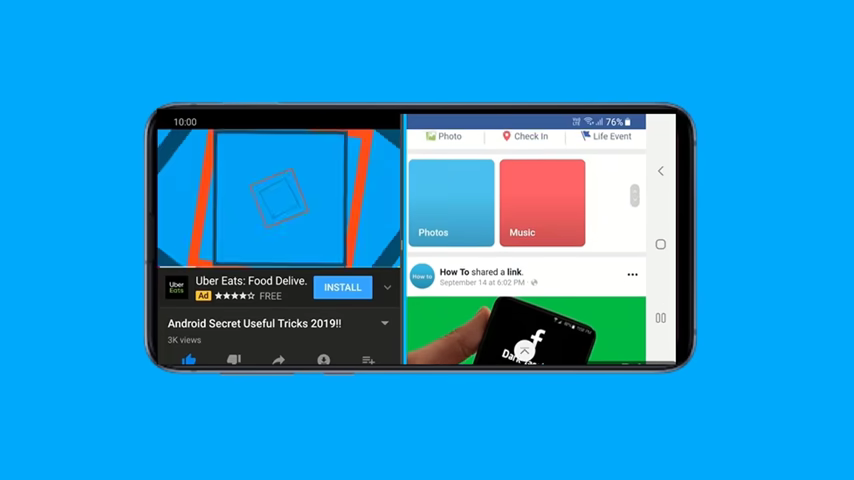 Credit: Howtosolveit via YouTube
Sometimes, you need to run two apps side by side, like watching Netflix as you reply to that important email. Thankfully, due to modern technology, you can! Turn your phone landscape and open your recents menu by swiping up from the bottom of your screen. Tap on the icon of the chosen app and select the split option. Repeat the process for the second app.
Keep an app pinned to your screen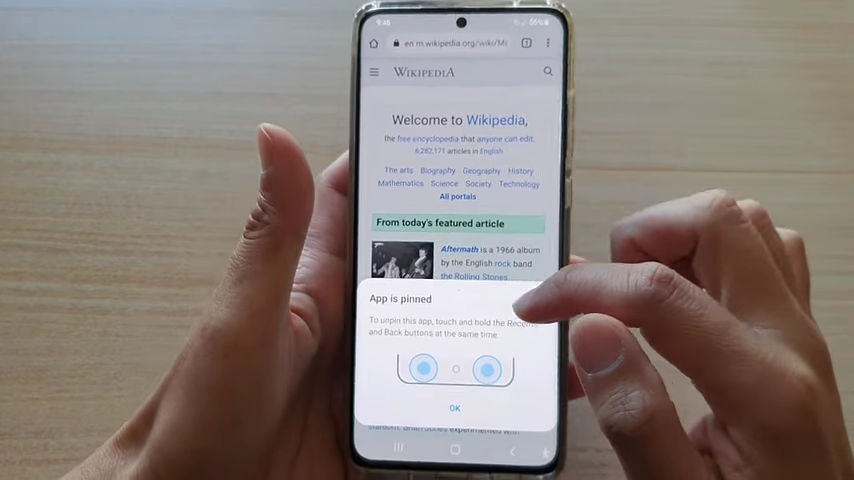 Credit: ITJungles via YouTube
You no longer have to be riddled with anxiety when you hand your phone over to someone, worried that they'll begin to scroll through your personal info. Find the security section in your settings, and turn on pinning. Open your recents menu and select the pin option, locking the app to your screen until you manually remove it.
Recover cleared notifications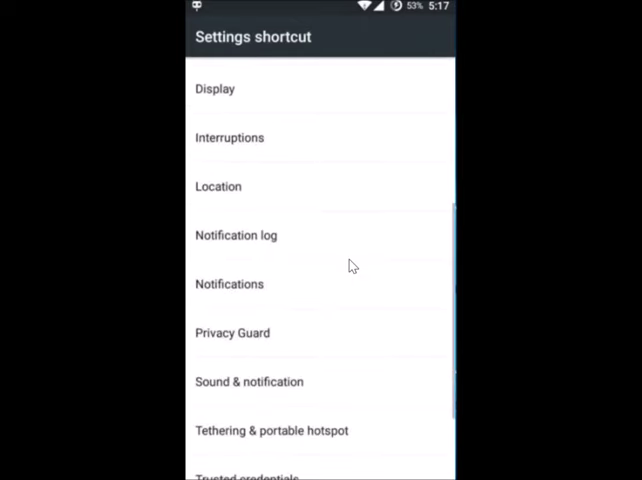 Credit: Tree Academy via YouTube
There's nothing worse than accidentally swiping on a notification, sending it into the abyss. Thankfully, there's a way to recall lost alerts. Go into your settings, and scroll down until you find your notification log (sometimes labeled as notification history). On some Androids, you have to enable it manually before any lost notifications will show up – so enable it now to save any future aggro.
Erase photo bombers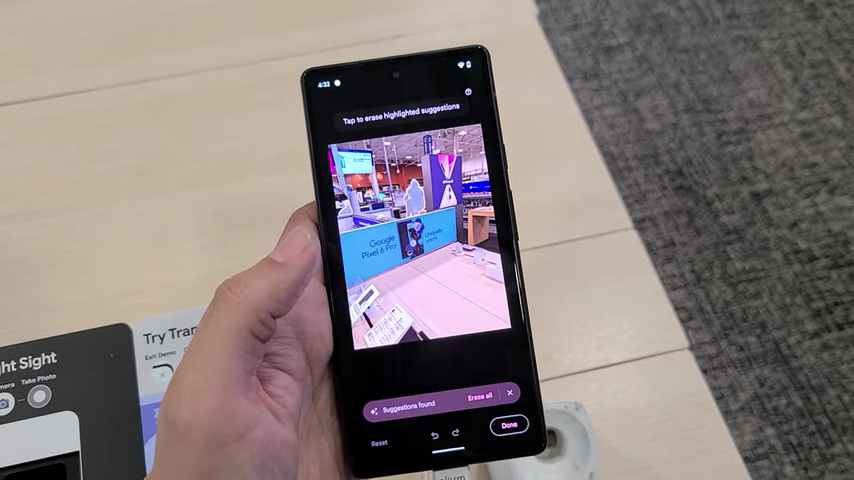 Credit: Thorn Tech via YouTube
There's nothing worse than something ruining your perfect selfie, meaning you've got to delete the otherwise stunning snap. However, with the magic eraser, photo bombers are a thing of the past! Simply click the edit option and highlight the area you want removed. Your phone will fill in the blank space, making it look good as new. Note: This feature is reserved for Google phones.
Type faster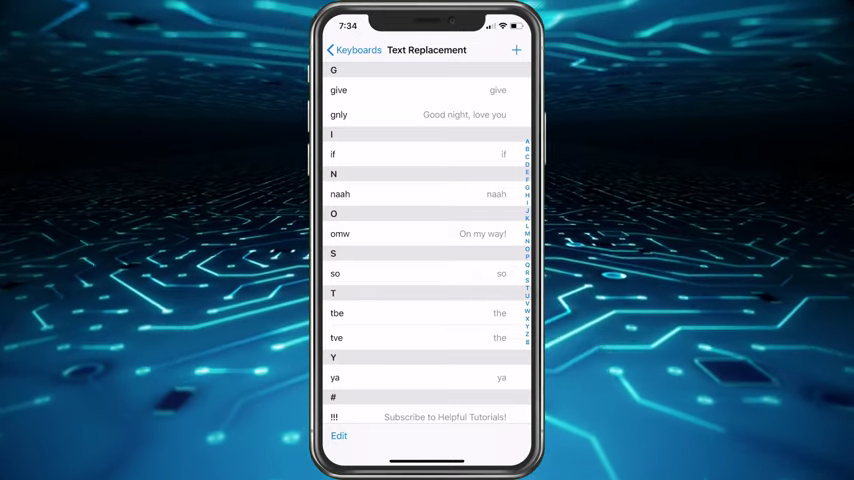 Credit: Helpful Tutorials via YouTube
Time is precious – don't waste it by typing out long, drawn-out phrases. Instead, hit up your keyboard settings and find the shortcuts option. Here, you can change typed abbreviations into full words, transforming the acronym "omw" into a fully-spelled out "on my way" – without having to type it out. You can also use this trick to correct frequently misspelled words.
Translate text with just a click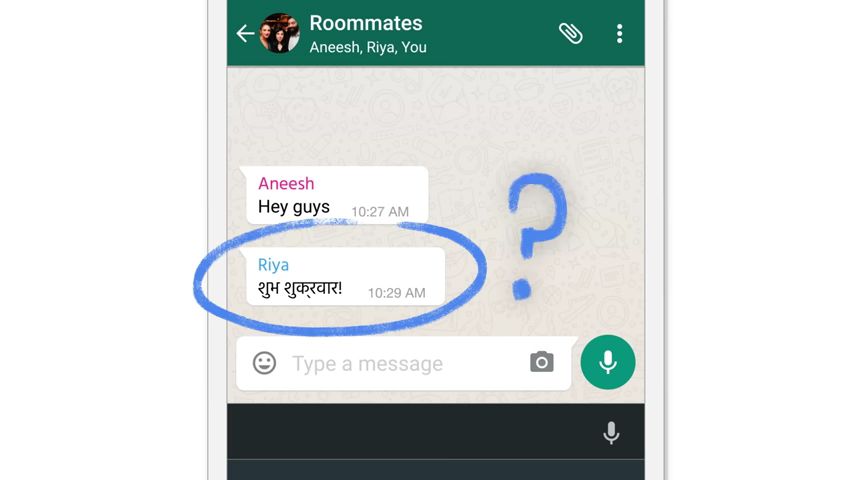 Credit: Google via YouTube
Google Translate is a lifesaver, especially when you're abroad. Long gone are the days of awkwardly typing everything into the web browser, copy and pasting it, and rinsing and repeating the process. Now, Translate is a feature on all Google phones, only a mere click away. Just click on the message you need translating – it'll even allow you to see how it's pronounced!
Broaden your music taste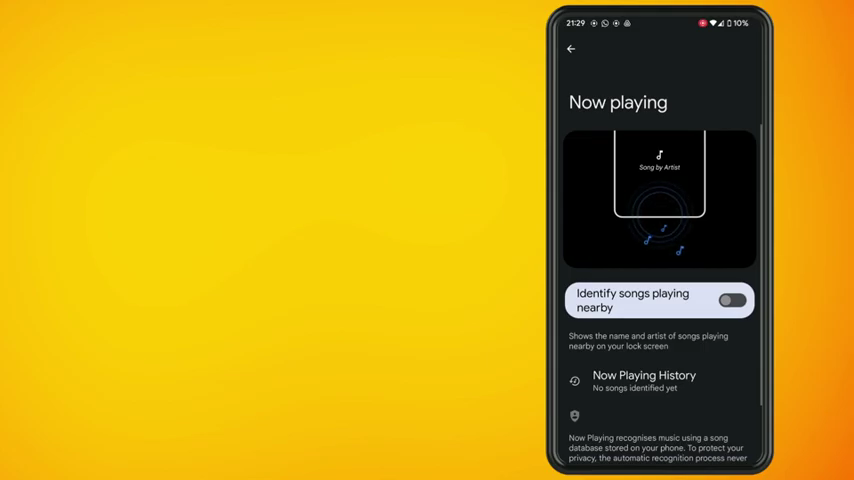 Credit: Supreme Guru Tech via YouTube
Remember the days when you'd hear a song out in public, and you'd desperately try to Google the lyrics, eager to add it to your playlists? Now, your phone can track whatever song plays around you – even while your cell is locked. Find the "now playing" settings in your Android, and never miss a banging tune ever again.
Take pictures mid-video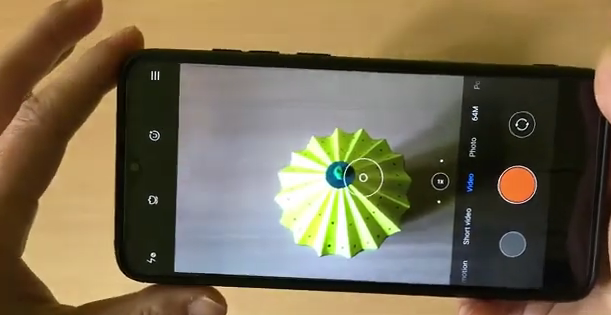 Credit: UniqueTutorials via YouTube
The endless debate of photo or video is a thing of the past – now you can do both! All you have to do is tap the small white circle at the bottom of your phone while you're taking your video. Your phone will take a screen grab each time it's pressed, while simultaneously capturing a video. Clever stuff.
Remove the lock screen while you're at home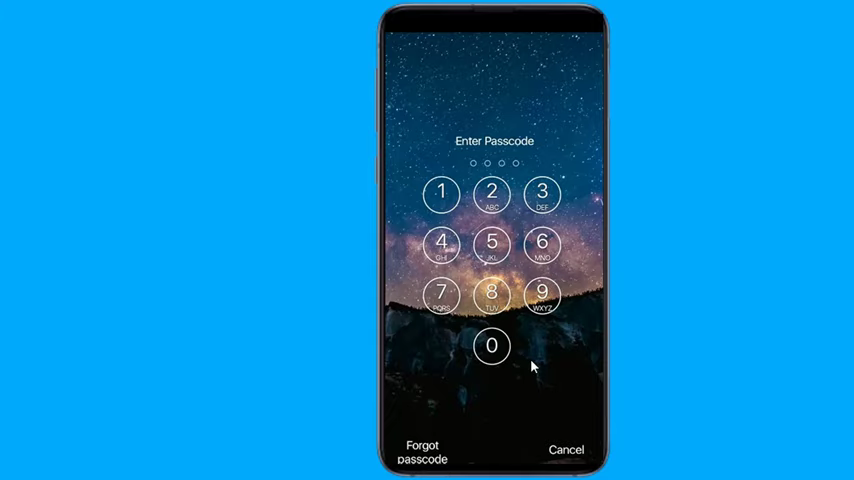 Credit: Howtosolveit via YouTube
Lock screens are important, protecting your phone from being accessed if it's lost or stolen. However, if you're at home, you can bypass the screen altogether, saving precious seconds of downtime. Download an app called Unlock with Wifi and set it up. Now, whenever you're connected to your home network, that pesky lock screen will be nowhere to be seen.
Use Google Maps while offline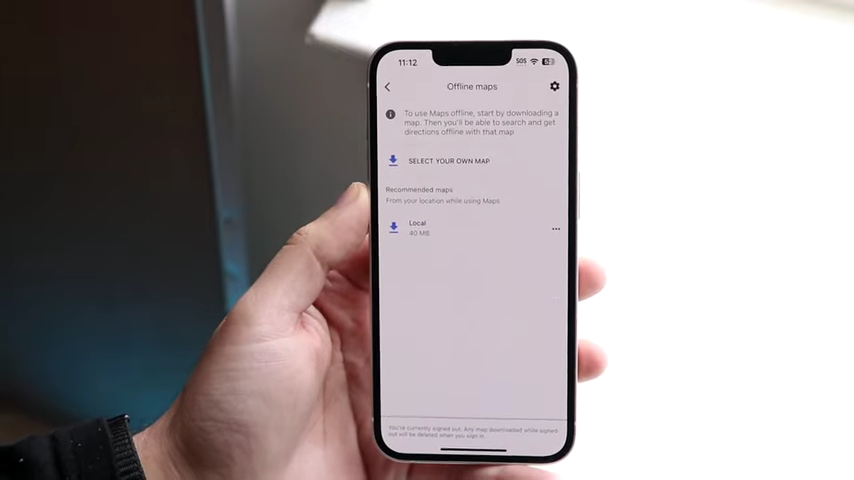 Credit: LoFi Alpaca via YouTube
Google Maps is a handy tool, but things can go drastically wrong if you lose internet connection. Thankfully, you're able to download any map to your phone – if it's an Android. Open the Google Maps app, and type in the desired route. Tap more – from there, you're able to download the map to your device.
Install apps from other sources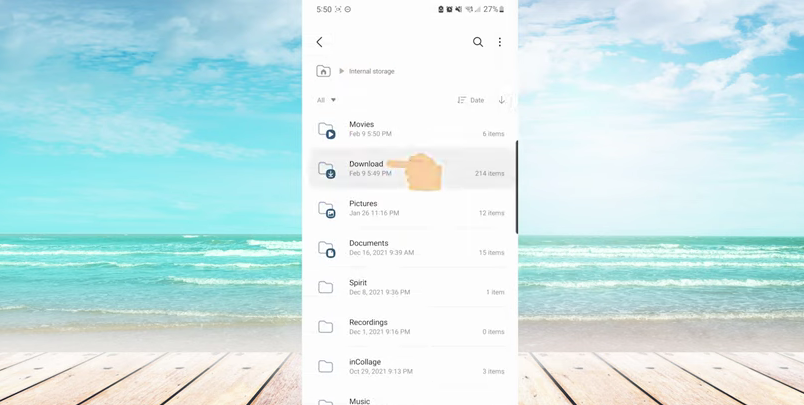 Credit: Trevor Nace via YouTube
One of the biggest advantages that Androids have over iPhones is the sheer array of app choices. You're not restricted to the Play Store – you can download any app from your phone's browser. Ensure that you only download apps from safe, secure sites to protect your phone and your data.
Use live captions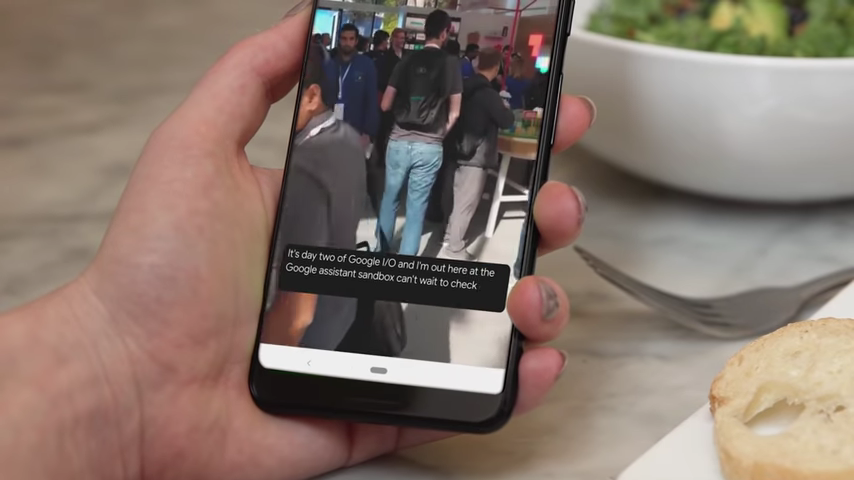 Credit: Android via YouTube
Live captions display subtitles to any form of media you watch. To access your live caption settings, simply press the volume key up or down. Beside (or sometimes beneath) the volume slider will be a small icon. Tap it, and captions will automatically appear on any videos you watch.
Use battery saver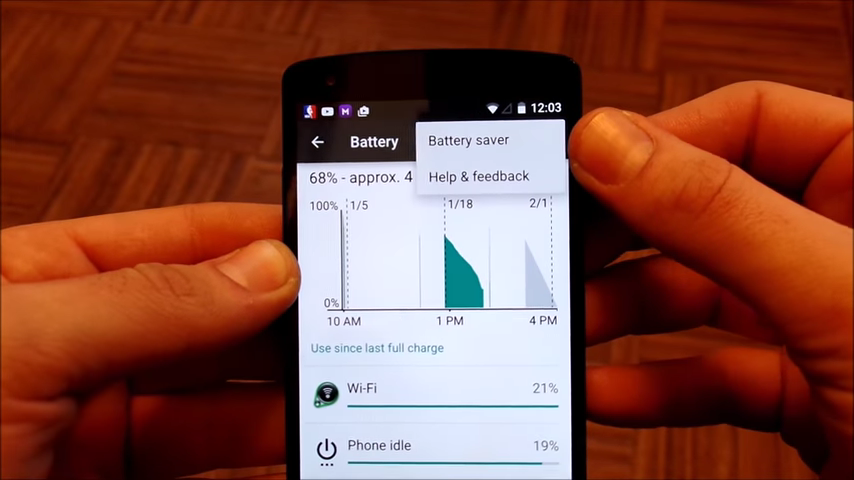 Credit: Nick Ackerman via YouTube
Battery saver does exactly what you'd expect – it makes your battery last longer. On your Android device, swipe down from the top of your screen. Pull down again, expanding the menu. Hold down on the battery saver button to find an array of options that elongate your phone's usage time.
Mirror your phone to the big screen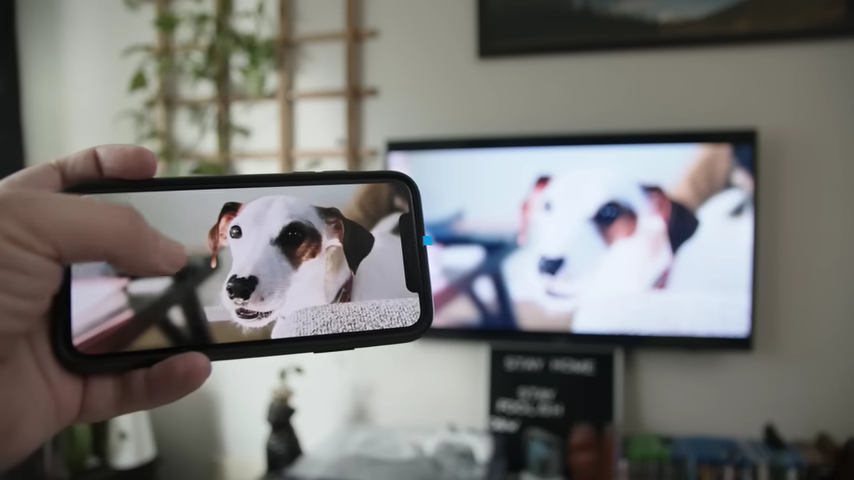 Credit: Digital Trends via YouTube
Say goodbye to cramping on the couch, attempting to show your friends your holiday pics. With this hidden trick, you can mirror your screen to your TV. Simply find your screen mirroring options (sometimes labeled as casting) on your phone's settings to link up to any smart TV, and show off your pictures in comfort.
Customize your colors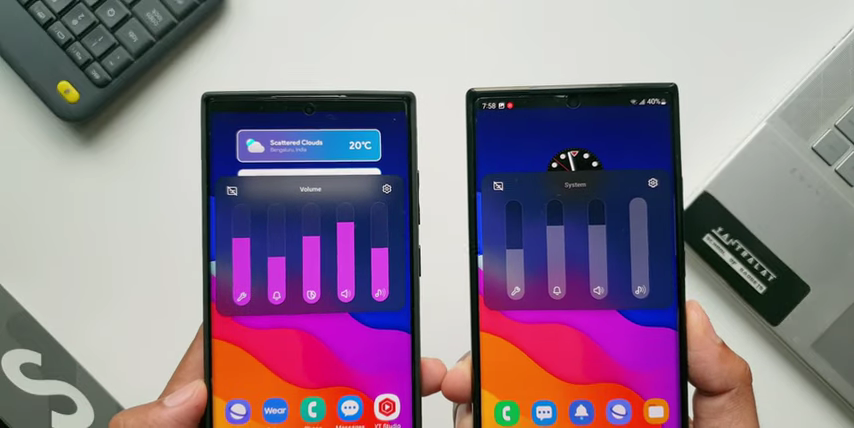 Credit: AppX via YouTube
Android phones offer an array of customizable features, least of all your color settings. To give your phone a brand new look, locate your wallpaper settings. From here, you can choose which colors best represent your personality, including several gradients. Don't be afraid to experiment – you can always change them back in a pinch!
Customize your phone with widgets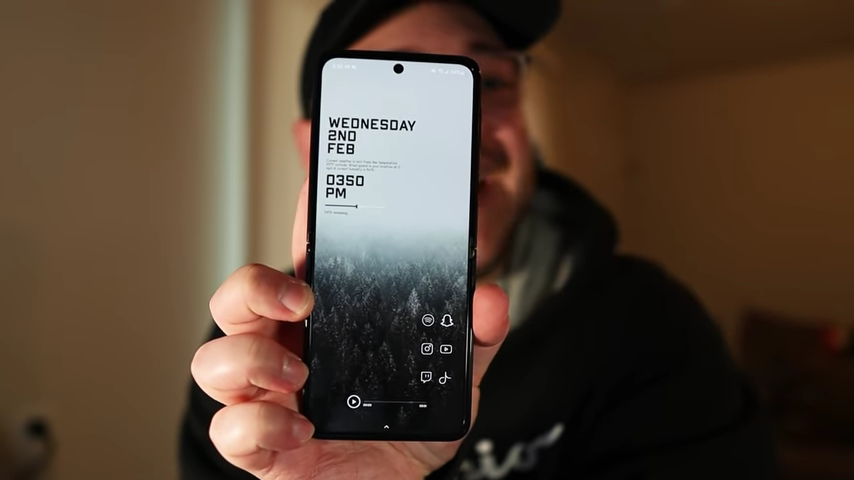 Credit: Parker Burton via YouTube
Androids have a huge amount of widgets on offer, customizing your home screen with all of your favorite things. You can have a slideshow of your pet, pin your to-do list, add Spotify controls, and much more. To explore your options, hold a finger down on an empty spot of your home screen and tap on widgets.
Use developer mode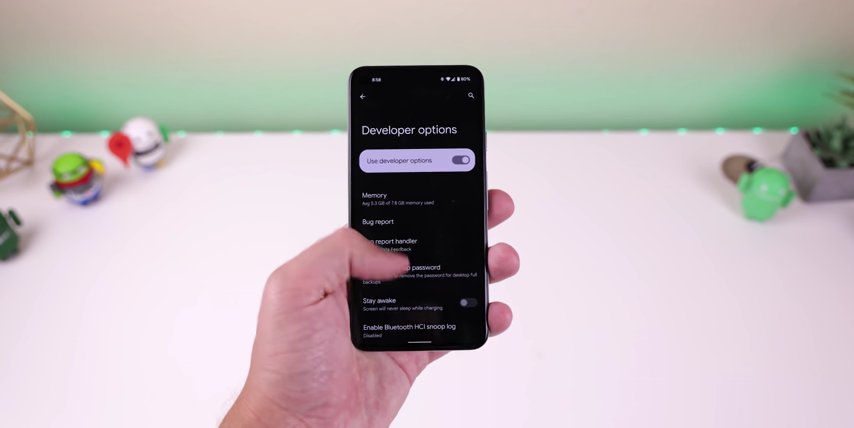 Credit: HowToMen via YouTube
Android phones allow users to access developer mode, allowing you to change deep-rooted settings. To access it, go to settings > about phone, and click on your phone's build number seven times. After a countdown, you'll have full access to all of your settings. Be wary, though, these settings aren't for the technophobes. If you're unsure what you're doing, it's best to leave this one be.
Expand your storage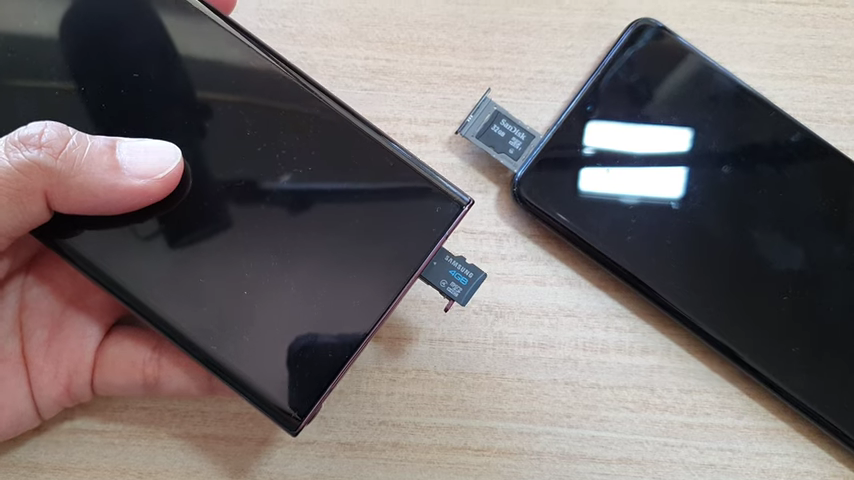 Credit: ITJungles via YouTube
Android phones allow users to increase their storage through the use of microSD cards. The cards also allow you to easily transfer data between your phone and other devices. Shop around to find the best SD card for you, letting you capture even more photos, videos, and precious memories.
Record screen activity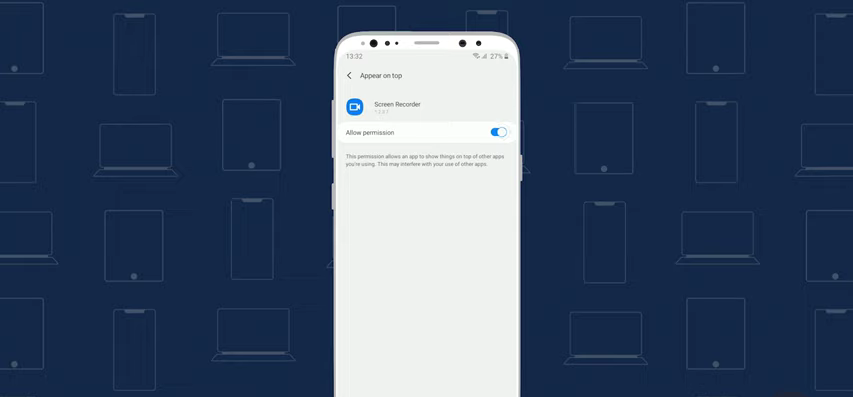 Credit: Guiding Tech via YouTube
To record your screen, pull down from the top of your screen. Click the edit button (usually looking like a pen icon), and scroll down once more. You should see a screen record button. Drag that upwards, so it sits amongst your other quick access icons. From there, simply click on screen record to grab a snapshot of whatever's being displayed on your screen.
Change animation speed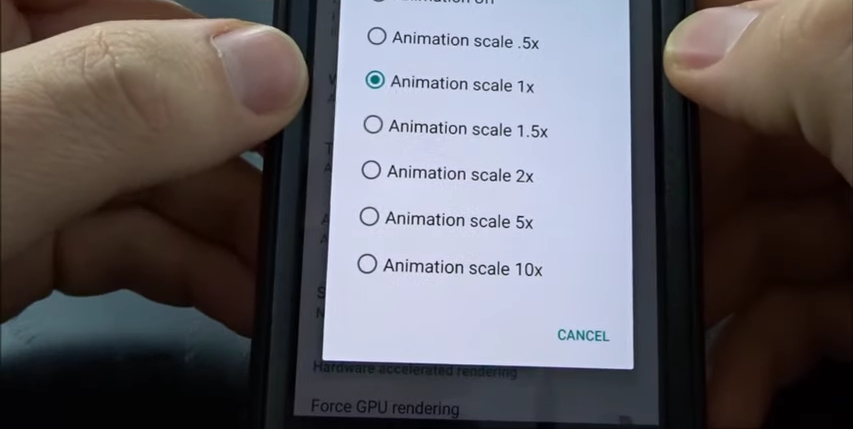 Credit: Gauging Gadgets via YouTube
If your phone feels slow or sluggish, consider changing your animation speed. Locate your animation settings in your phone, and click on remove animations, or change their speed. This trick won't actually make your phone run any faster, but it will feel as though it operates a touch snappier.
Find your device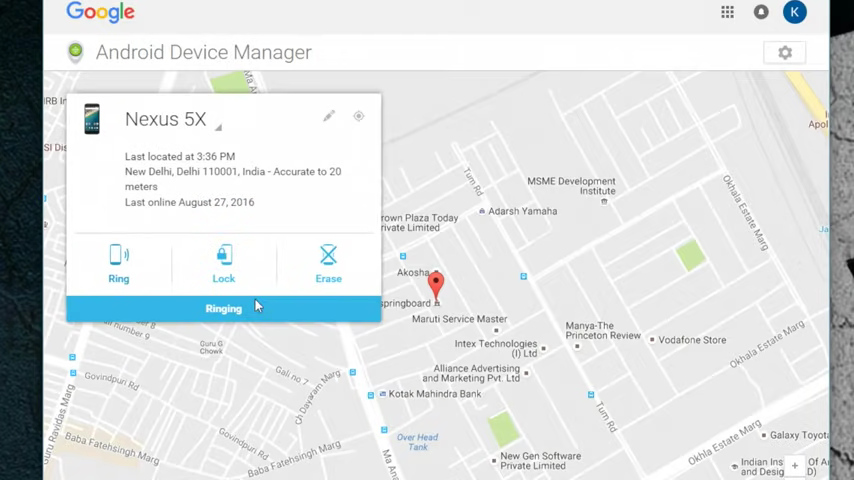 Credit: Beebom via YouTube
A handy feature you want to ensure is enabled is Find My Device. Locate it in your settings, and ensure that it's enabled. If you misplace your phone, you can use Find My Device via Google Maps to pinpoint its location – it'll even tell you how much battery it has left, and allow you to erase your data if it falls into the wrong hands.
Use Guest Mode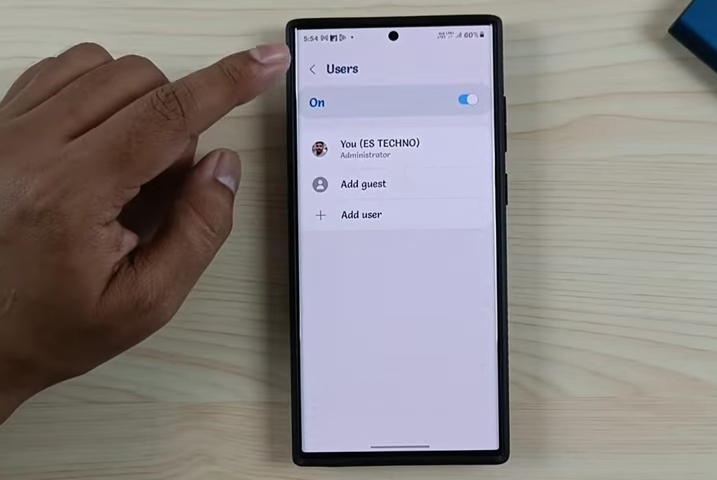 Credit: ES Techno via YouTube
If you're about to hand over your phone to someone else, switch on Guest Mode to protect sensitive data from being seen by wandering eyes. Head to Settings > System > Advanced > Multiple Users, and add a guest. This mode temporarily removes all of your personal accounts, only leaving capabilities for phone calls, maps, and internet browsing.
Prioritize message notifcations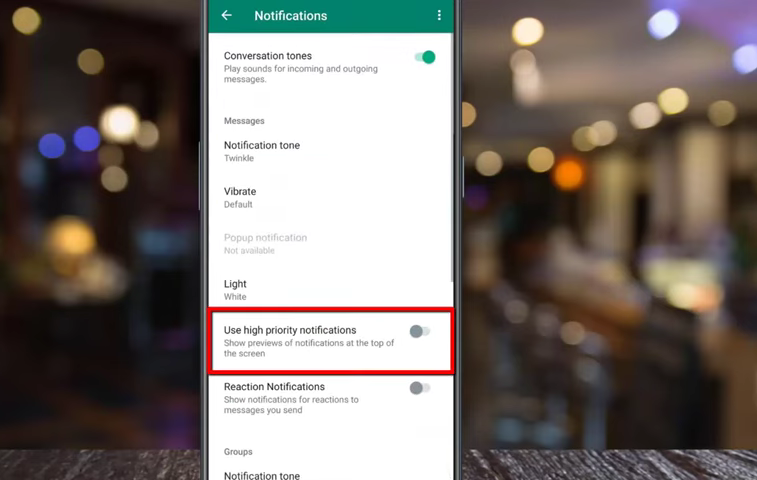 Credit: Review Information via YouTube
The latest Android update allows you to choose some chats to have priority over others, meaning they'll always appear at the top of your notifications. You can do this via WhatsApp or through your phone's settings, by finding your contact and selecting them as a priority.
Transfer files through WiFi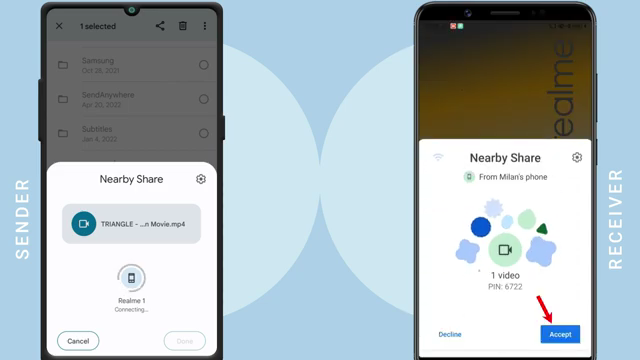 Credit: Techy Druid via YouTube
Bluetooth can be a pesky, fickle thing. Instead, consider transferring your files through your WiFi connection for a speedier, easier process. If you own a Samsung phone, find Data Transfer in your settings. Ensure it's enabled on the device you're sending to, and you're able to securely transfer your files in no time at all.
Change app defaults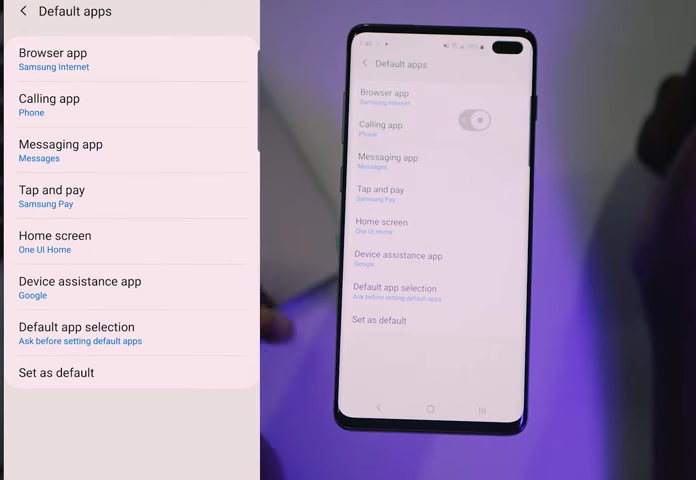 Credit: URTechInsight via YouTube
If you prefer a certain web browser, you can set it as your permanent default. Hold down on your preferred internet browser icon, and simply select it as your default operator. You can use the same technique for text messaging apps, images, and audio files.
Use app functions quicker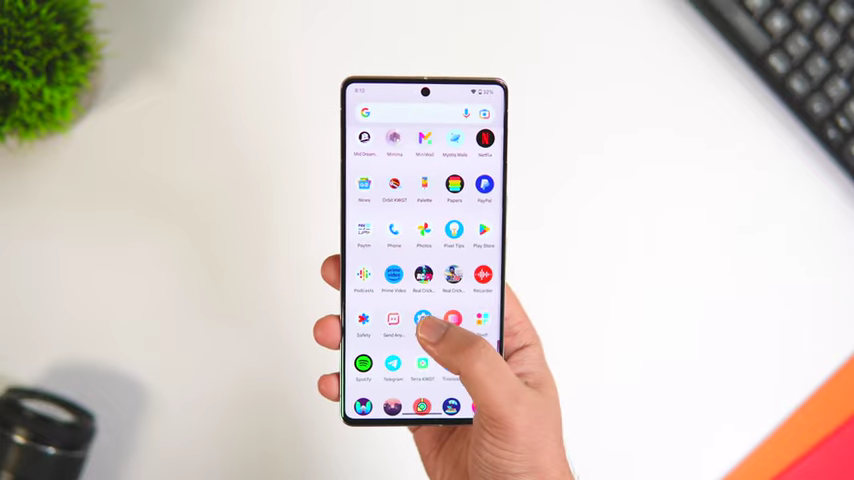 Credit: Mr Android FHD via YouTube
Want to change something within an app, but don't want the hassle of going through all of its settings? Hold down over the app's icon, where a pop-up menu will appear. Click on app info, where an array of different options will appear, allowing you to customize it to your heart's content.
Locate irritating notifications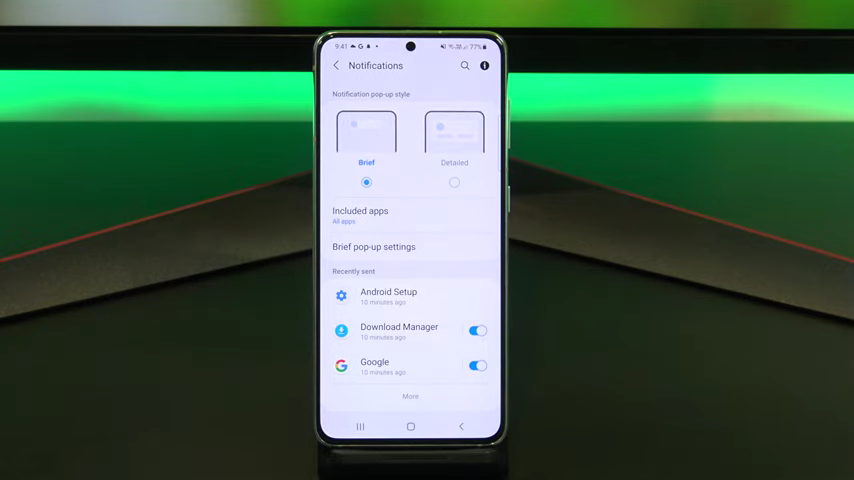 Credit: 123myIT via YouTube
If a notification pops up on your phone but you're unsure as to what app it came from, there's an easy fix. Hold your finger down over the notification, and it should tell you what app it belongs to. From here, you can access the app, deleting it from your phone if it's no longer needed.
Customize your Do Not Disturb settings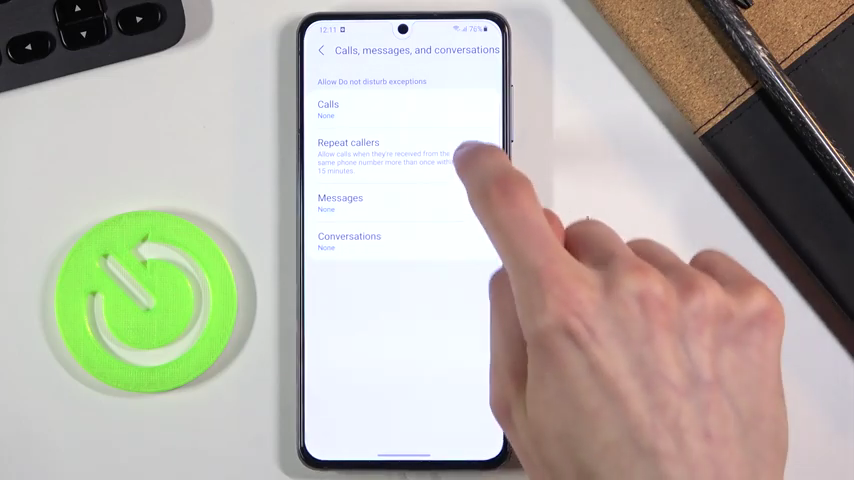 Credit: HardReset.Info via YouTube
Do Not Disturb is a handy tool, available for when you need a bit of peace and quiet. You can enable some contacts to bypass the setting, however, meaning you never have to miss another call from mom. Access your Do Not Disturb settings and click on the people icon. From there, choose who you'll allow to bypass the setting.
Use your assistant while you're on hold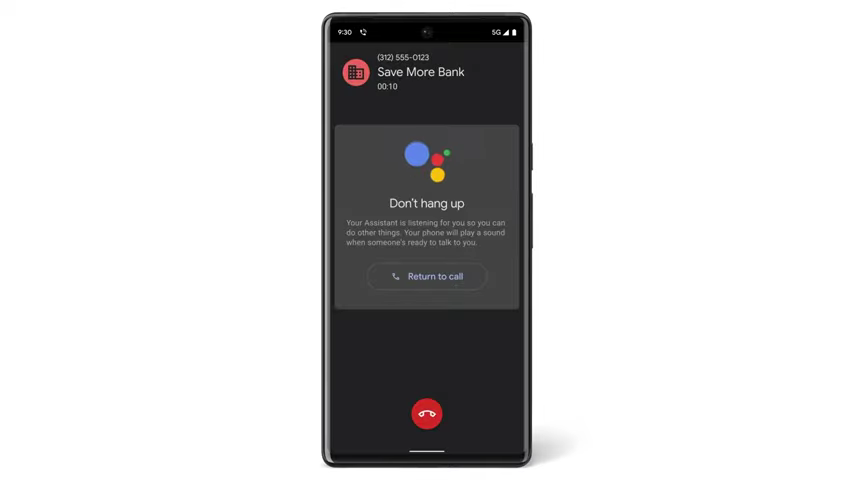 Credit: Google Help via YouTube
Long gone are the days where you have to listen to subpar elevator music while you're waiting to speak to someone. If you have a Google Android, your personal assistant can stay on hold for you, alerting you when a human picks up. Simply click the prompt whenever it appears when you're next placed on hold, letting your assistant do the work.
Turn chat bubbles on or off
Credit: Filmoments via YouTube
Love them or hate them, chat bubbles can be turned on and off at a moment's notice. If you're unaware, chat bubbles show a small image of the person you're talking to, remaining on your screen until you manually remove it. To alter these settings, just search for bubbles in your settings menu.
Change app notifications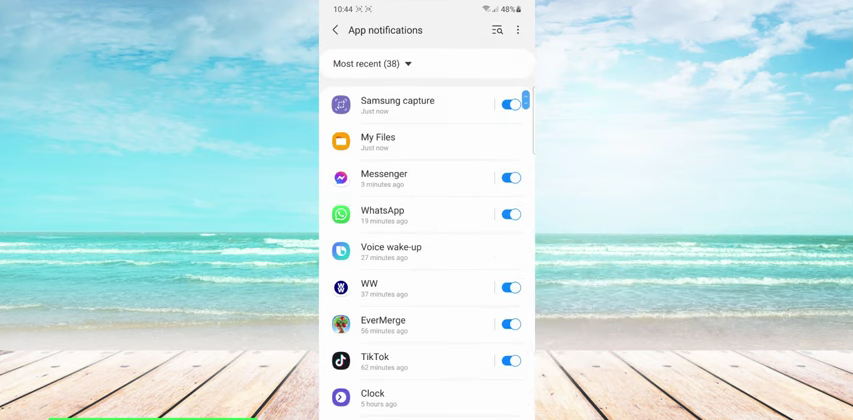 Credit: Trevor Nace via YouTube
If you want to keep an app – but don't wish to be spammed by constant notifications, there's a fix. On Android, hold down on the app's icon, and go into its settings. From there, turn the notification slider off, with an option to access more advanced settings in the app itself.
Use different volumes for different features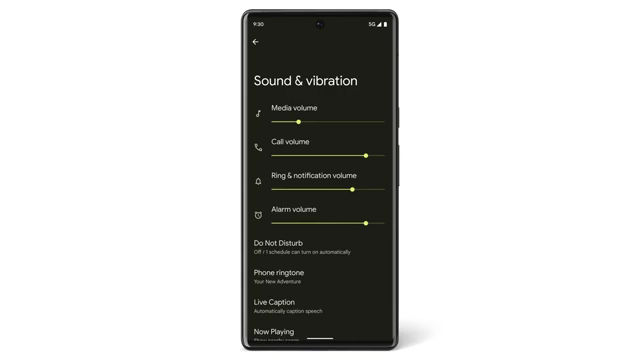 Credit: Google Help via YouTube
Your phone isn't locked at one volume across the board. You can alter the volume output for each individual setting, helping to minimize overbearing sounds. To do so, click your volume up button. Then, click the three dots, bringing up your volume mixer. From here, you can choose the output level of each individual function, customizing it to your choosing.
Update your emergency contacts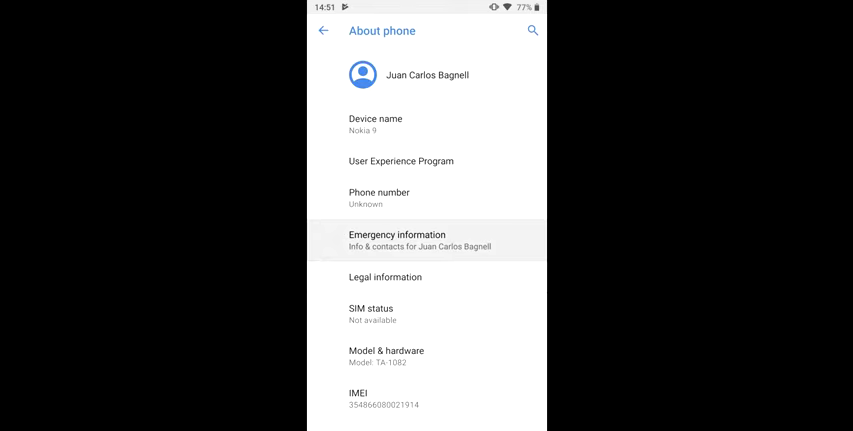 Credit: JuanBagnell via YouTube
Your emergency contacts shouldn't be overlooked. Thankfully, it's a quick process to update them. Locate your Emergency SOS function in your settings, and click on emergency information. From here, all it takes it a few clicks to add your contacts, allowing you to choose as many as you like.
Use digital wellbeing features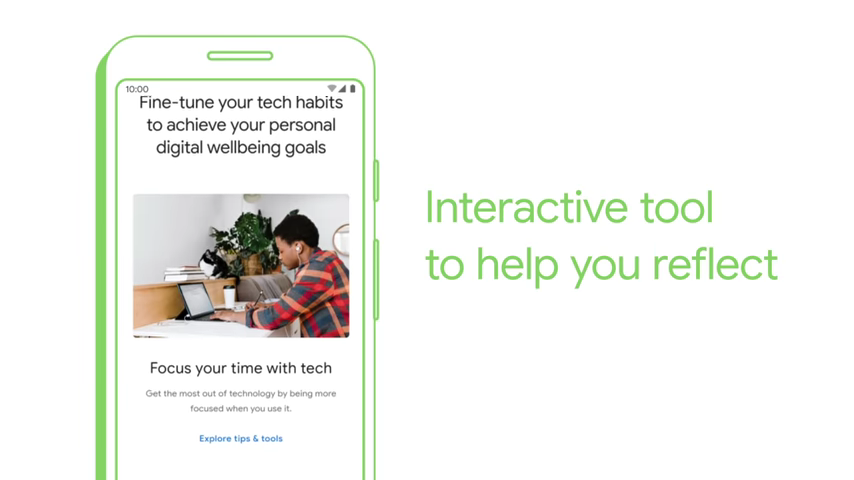 Credit: Android via YouTube
In a tech-obsessed society, it can be hard to remember to unplug. Thankfully, digital wellbeing is here to help. It offers a bedtime routine, dimmed screen brightness after a certain time, and allows you to flip your phone to put it on Do Not Disturb mode. To access digital wellbeing tools, simply search for it in your Android's settings.
Link your phone to your PC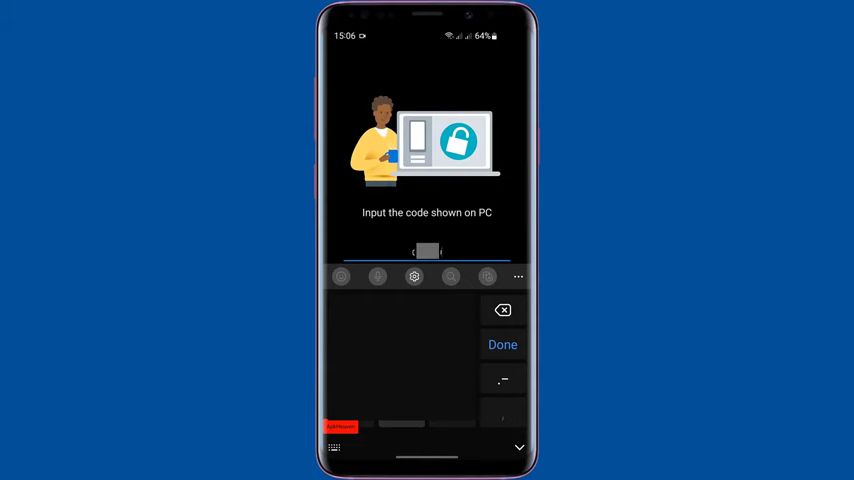 Credit: Apk Heaven via YouTube
If you have an Android phone and a Windows PC, it's easy to link the two. You can even use your phone's data as a hotspot, allowing your laptop to be connected to the internet wherever you go. Simply search for Phone Link and follow the set-up process.
Use Focus Mode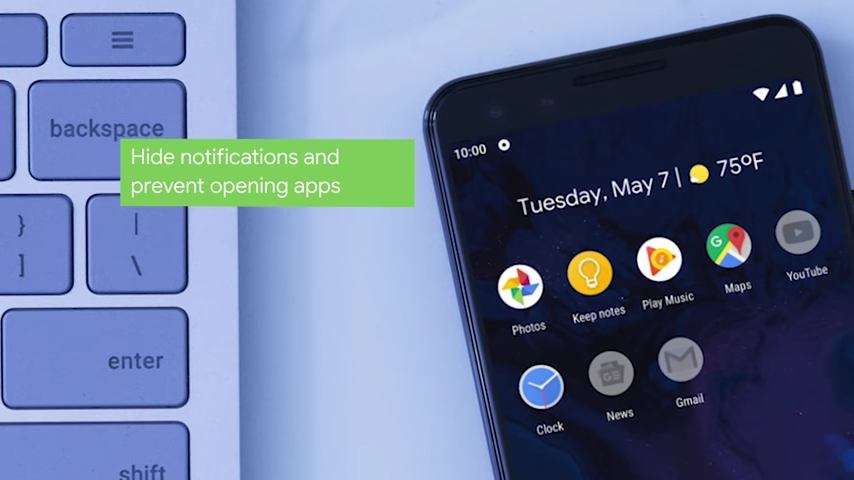 Credit: Android via YouTube
Focus Mode does exactly what it says – it allows you to focus. By limiting notifications and the prevention of opening apps, it allows you to ignore the distraction of your phone for a designated time, helping you to focus on any important tasks. You can find Focus Mode in your Android's settings.
Add a WhatsApp contact to your home screen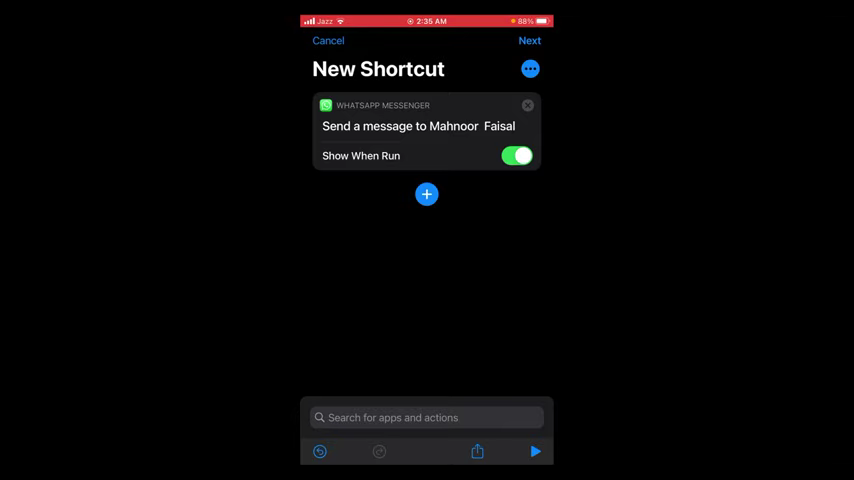 Credit: Processing Brains via YouTube
If there's that one contact you frequently talk to, pin them to your home screen! It'll save you having to go into WhatApp every single time you talk to them, keeping them just one tap away. Access your widgets and you'll be able to pin your fave person to your homescreen.
Switch between apps faster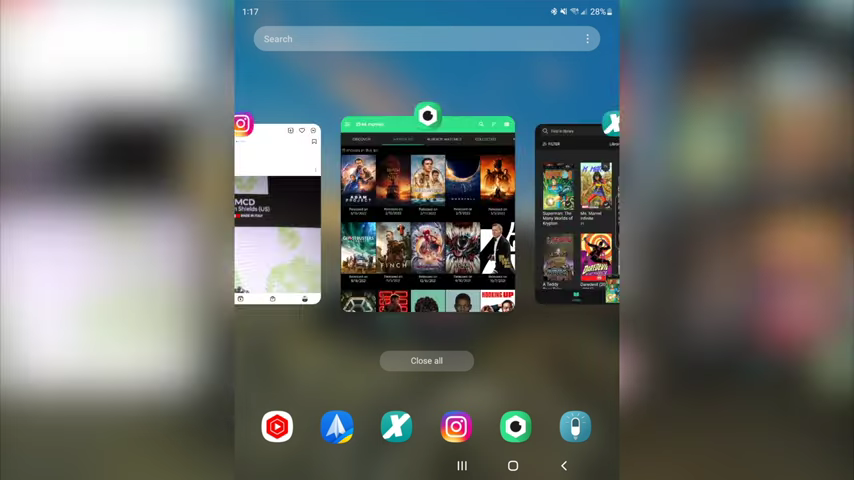 Credit: TodayIFeelLike via YouTube
Instead of manually going in and out of apps, simply swipe up from the bottom of your screen. From there, a selection of all of your most recently used apps will appear on the screen. Simply scroll left to view them all, and click on the one you wish to use.
Double-tap the power button to open your camera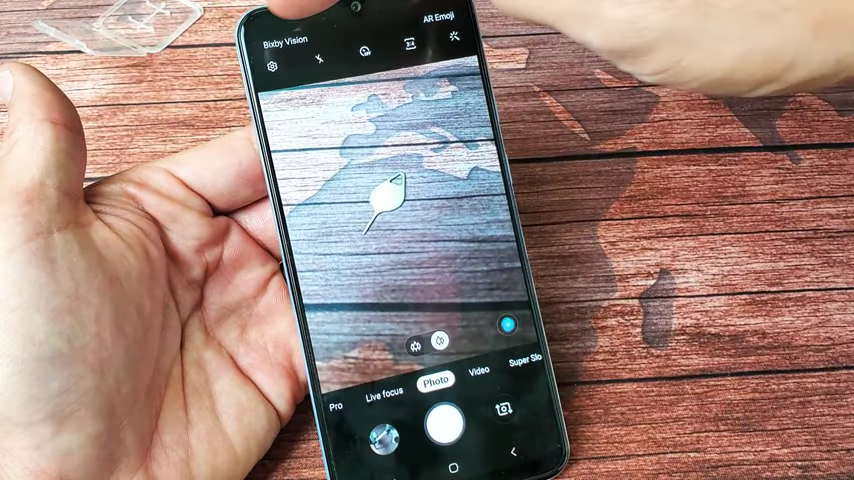 Credit: WorldofTech via YouTube
If you want to snap a photo quickly before the subject disappears from view, simply double-tap your power button. It'll automatically open your phone's camera, bypassing the lengthy lock screen process. To turn this setting on or off, go into your system settings, gestures, and move the slider accordingly.