Oh, Tinder. You can be such a blessing…and such a damn curse. I know a few people who have wonderful relationships, all because they met online.
Advertisement
-
Then, there are those who have horrific experiences with complete lunatics who just need something to do with their free time.
Advertisement
Some people, such as This couple just go all-in. Why bother with the flirting and courting when you could just get right down to the nitty-gritty of what real relationships are all about. Take a look at this hysterical group of messages that basically sums up the crash and burn of so many relationships.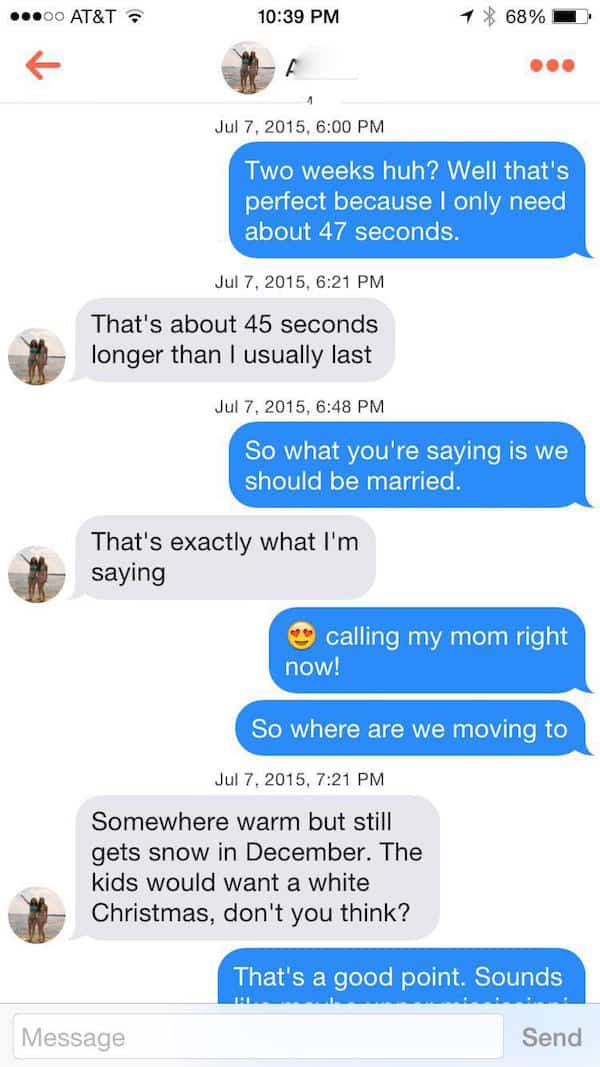 -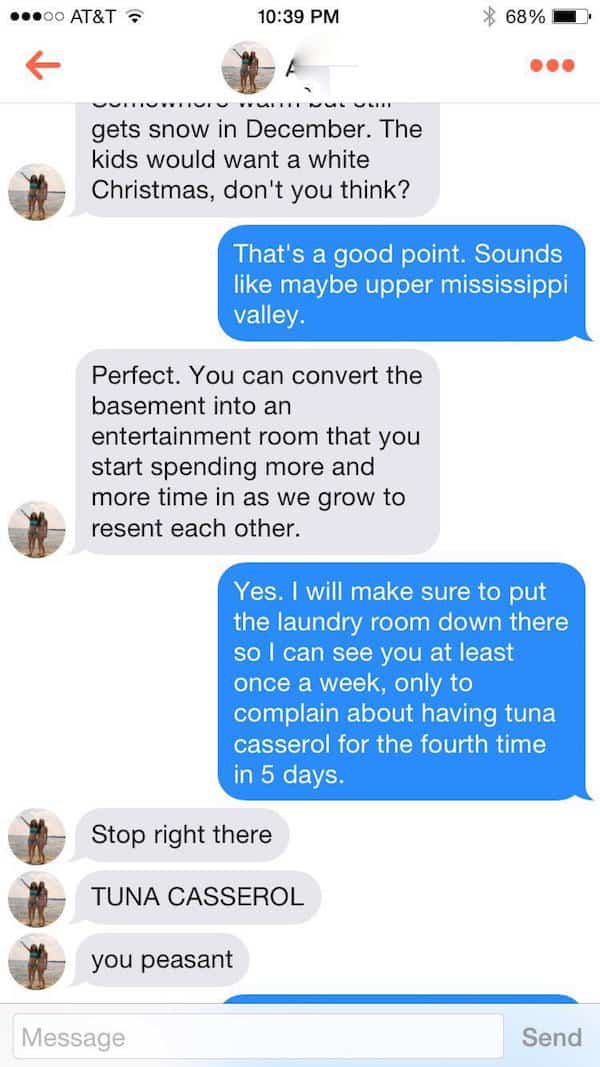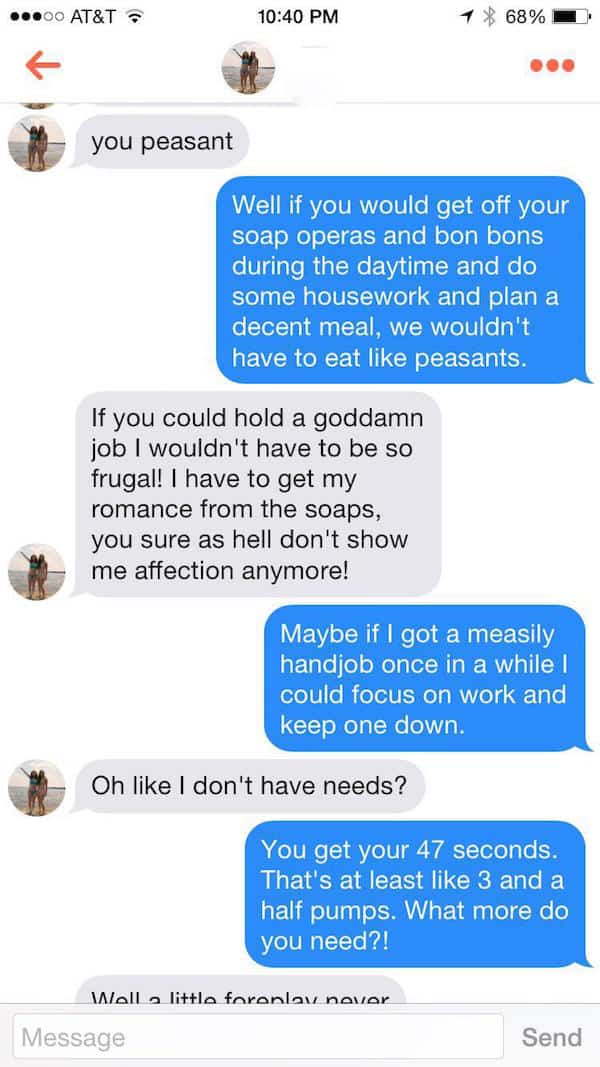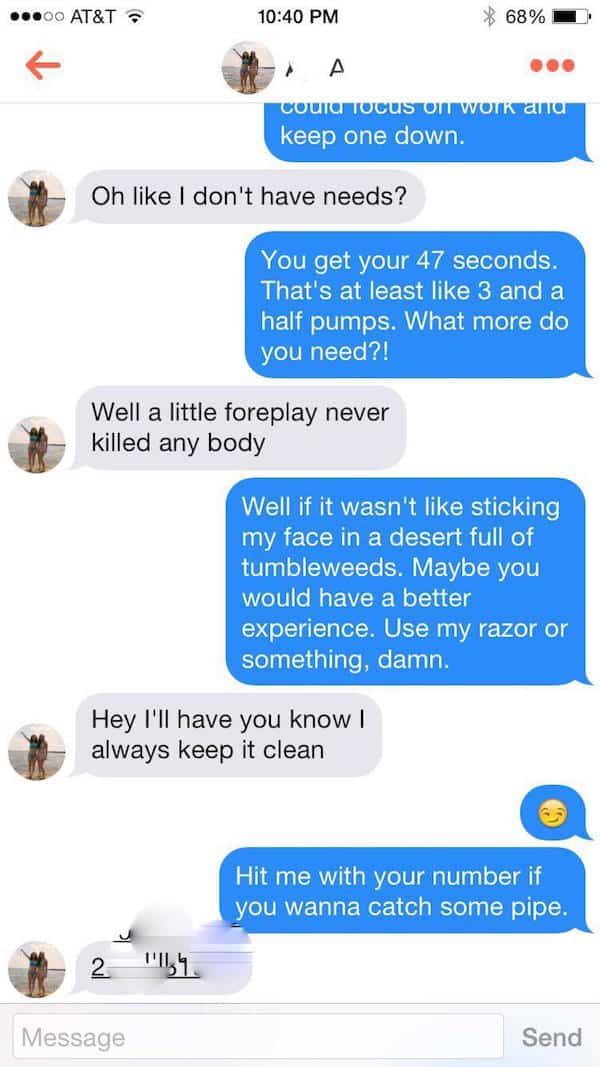 Advertisement
May they find much happiness.