This song by Molly Kate Kestner was written by her over a year ago but was only posted on 24th April as she wanted to save it for her senior solo. She posted it onto her Facebook page which now has over 16,000 fans, wishing them all a Happy Easter and telling them it is her favourite song she has written thus far. I have to say, I can see why. 
Advertisement
-
I have taken the liberty of posting the song lyrics below the video as I think they are stunning and so moving. It is rare that a song can tell such a moving story while still holding such a great melody.
Advertisement
Molly Kate, you should be so proud of this.
Lyrics below
-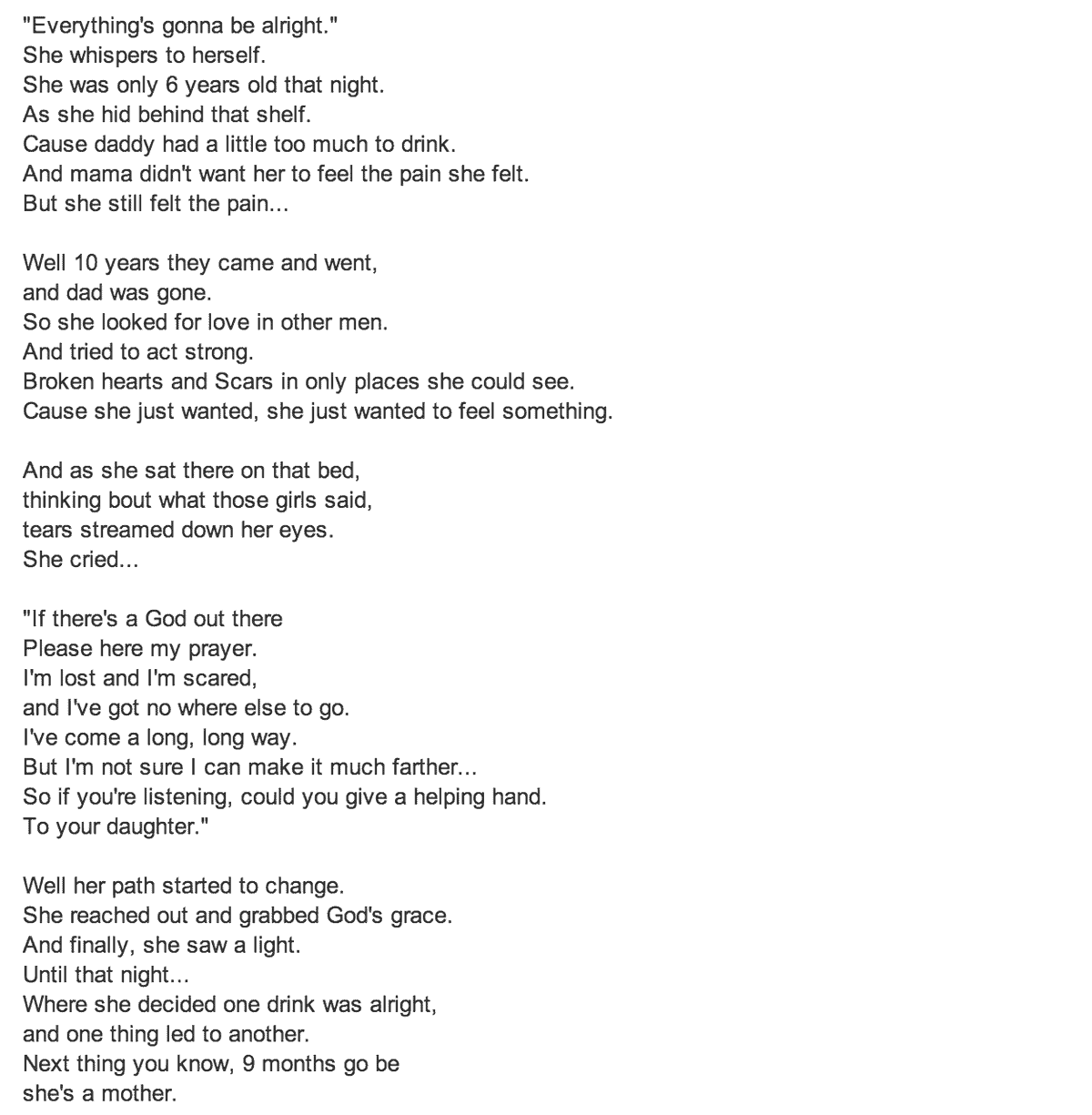 Advertisement