What do you do when you decide to move in with your girlfriend and she demands you get rid of the dog?
That is exactly what happened to Reddit user Getzen after his girlfriend demanded that he re-home his beloved Beagle Moly. He decided the best option was to turn to Craigslist and posted an ad. After reading the ad, I hope you agree he made the right decision.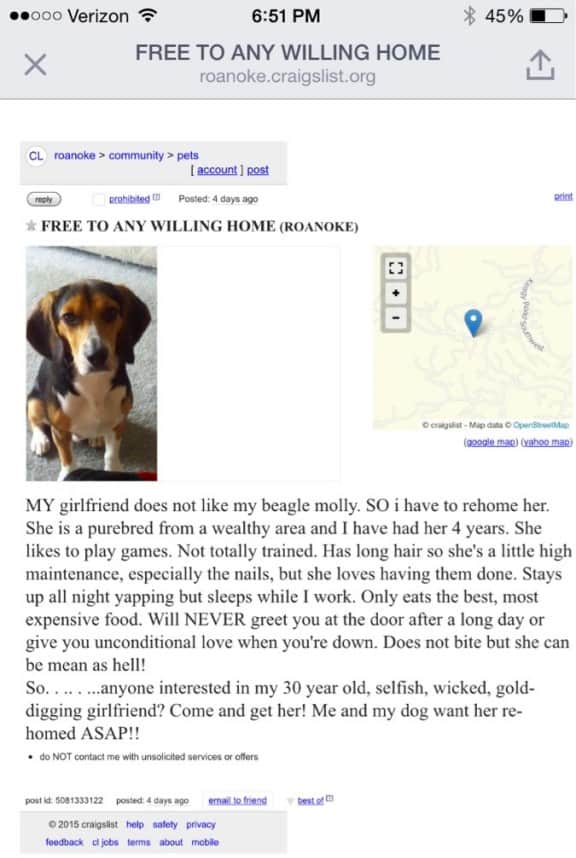 I hope Molly and her owner are very happy together now the nasty gf has gone.