Credit: airbnb
This swanky shipping container home is valued at $1.2m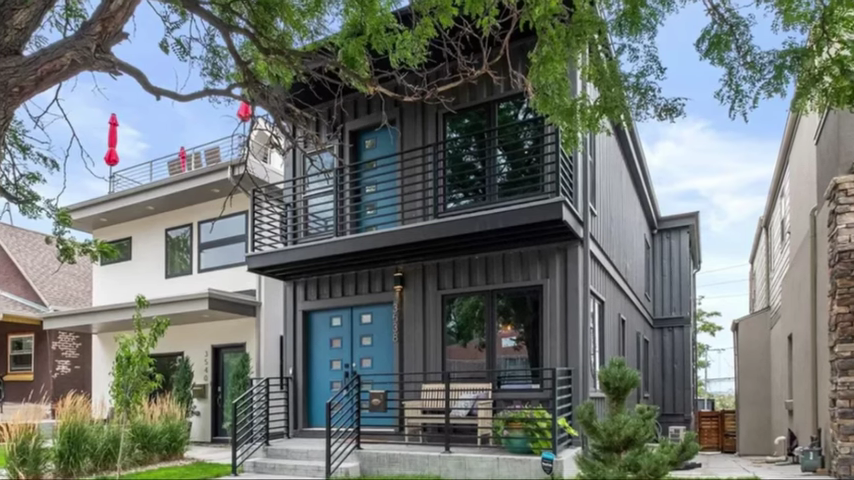 Credit: ShelterMode via YouTube
This two-story modern looks like a regular house at first glance, slipping in perfectly with its surroundings. The home is made from seven shipping containers, creating a huge 2,192 square feet of habitable living space. The concrete foundation also acts as a basement, further expanding the home's use. Created with functionality in mind, this swanky home is sure to be the envy of neighbors everywhere.
This gorgeous home is the perfect place for a quiet retreat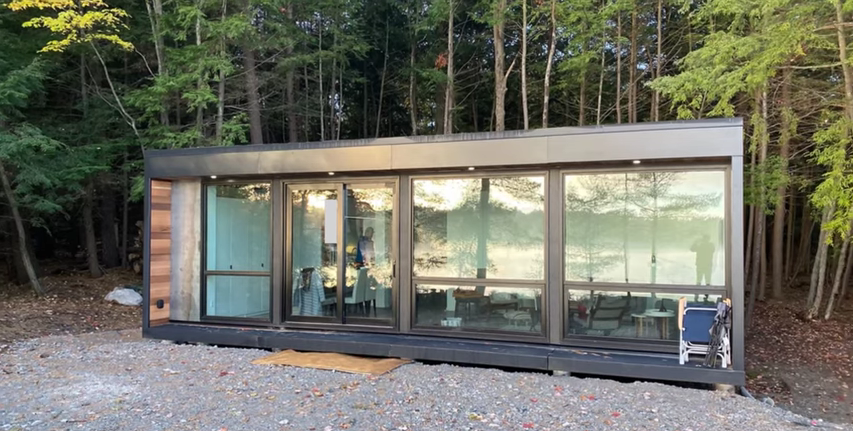 Credit: ShelterMode via YouTube
Located on a remote island in Ontario, Canada, this simplistic yet beautiful home is roomier than it looks, featuring three bedrooms and one bathroom. Even though the building materials had to be shipped by water, the construction process only took one month to complete, making it an impressive feat of engineering.
This Escape Den offers the perfect escape from life's stresses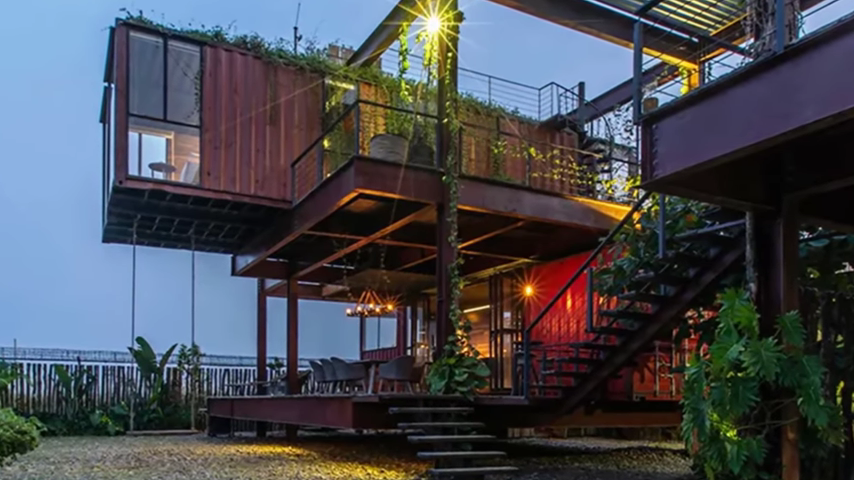 Credit: ShelterMode via YouTube
This container home is particularly unusual, mainly due to its floating platforms. With a site area of 1,338 square meters, the Bangladeshi home packs a lot of amenities into its space, including an outdoor dining area, a terrace, and two bedrooms. Not bad, especially when you consider the home is made from just four units.
These containers have been turned into a ski lodge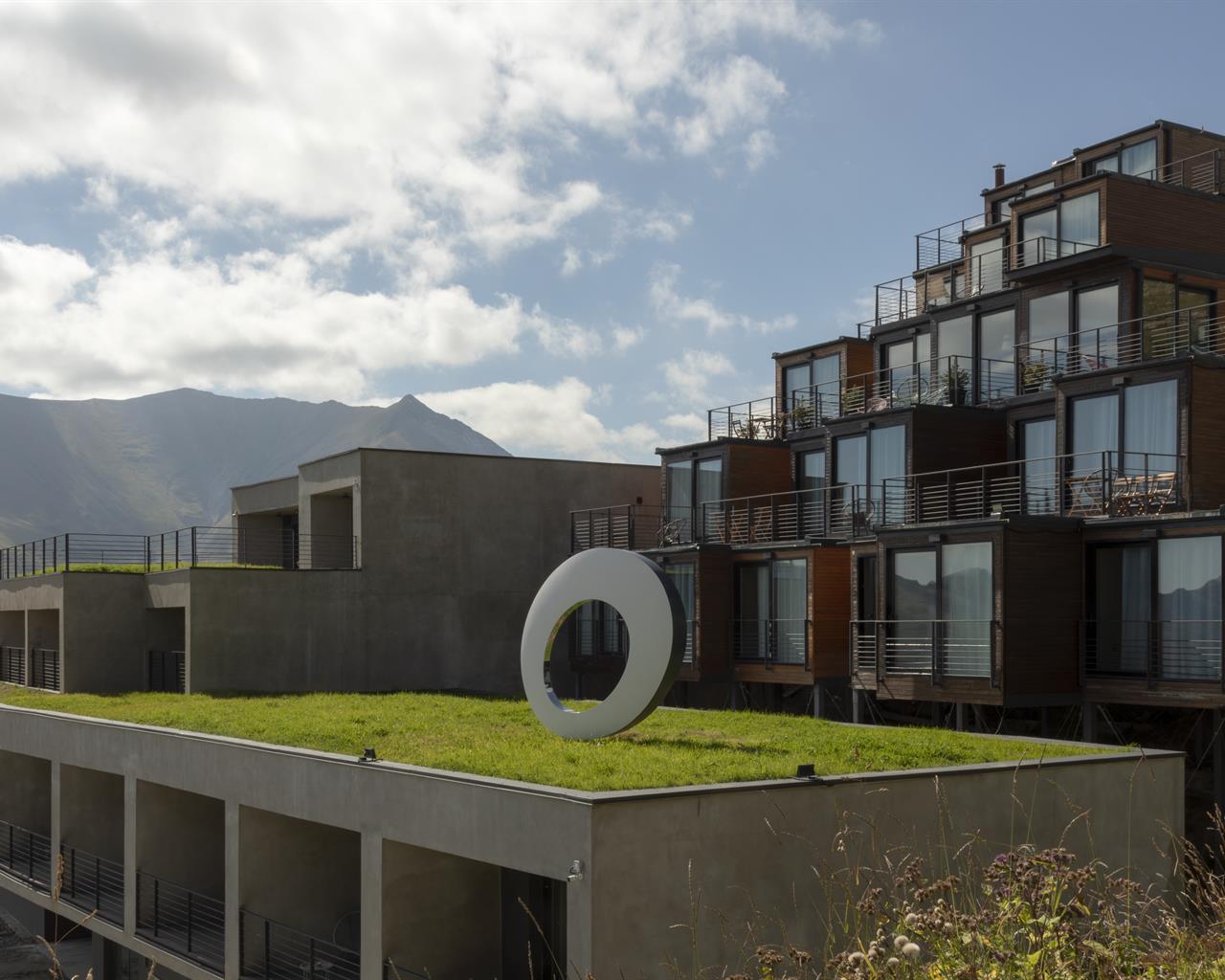 Credit: quadrum-gudauri.com/
This ski resort isn't just unusual due to the fact that it's comprised of container units, but it was also built from materials that were environmentally friendly and of local production. Each of the 21 rooms has panoramic views of Georgia's stunning sights and are filled with hi-tech features. To stay at The Quadrum Resort, it'll cost you a reasonable $80 a night.
A small container with bang for your buck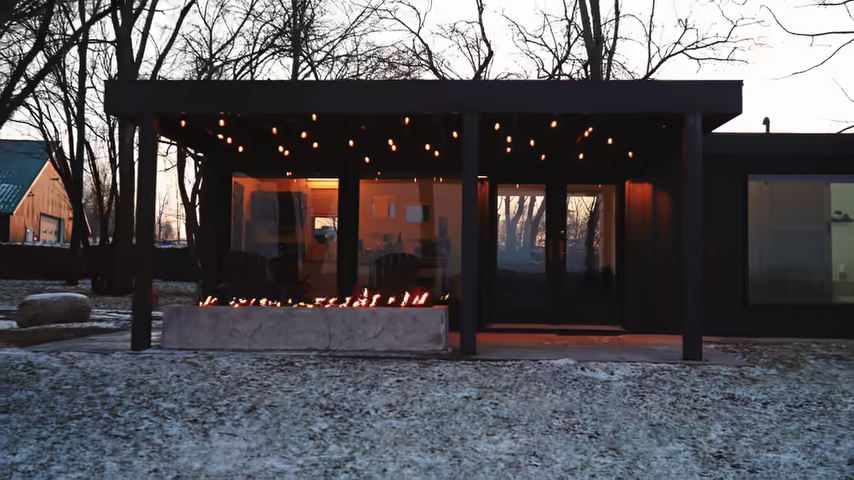 Credit: Levi Kelly via YouTube
This tiny container home is located at the foot of the Adirondack Mountains, offering stunning views of the surrounding scenery. With a hot tub, a fire pit, a hammock, and heated floors, it's the perfect little getaway to escape the hustle and bustle of daily life.
This six-unit container has been turned into an Airbnb
Credit: airbnb
This two-bedroom, two-bath rental almost looks like a luxurious mansion, though in reality it's created from six different shipping containers. The 1,600 square-foot home is nestled in the heart of Millersburg forest, and will set you back around $280 a night. With two floors, the home features two televisions, a walk-in shower, a vanity mirror, and plenty of storage space.
This shipping container residence is the pinnacle of luxury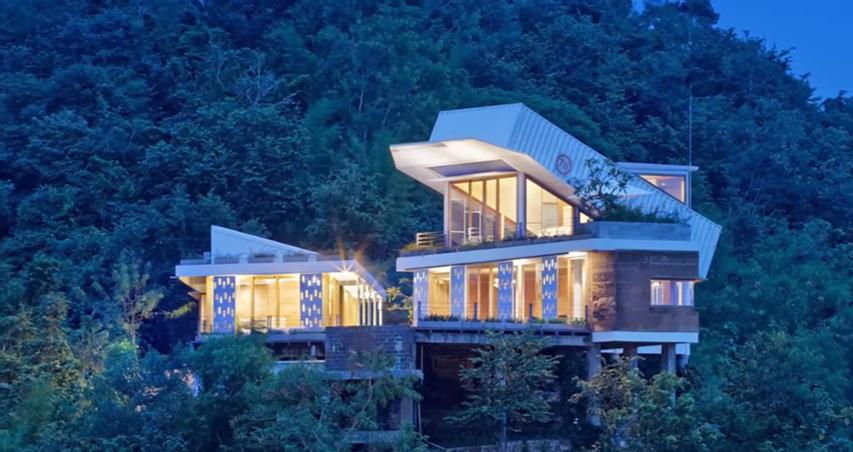 Credit: ShelterMode via YouTube
When you think of shipping containers, luxury is the last thing that comes to mind. Seven Havens Hotel may change that misconception, as it's sheathed in decadence. Located in Indonesia, the unique building was built from bamboo, clay, and stone tiling, all sourced locally. With an outdoor swimming pool, room service, and stunning panoramic views, the Seven Havens truly changes the possibilities of container living.
This home was built with hope in mind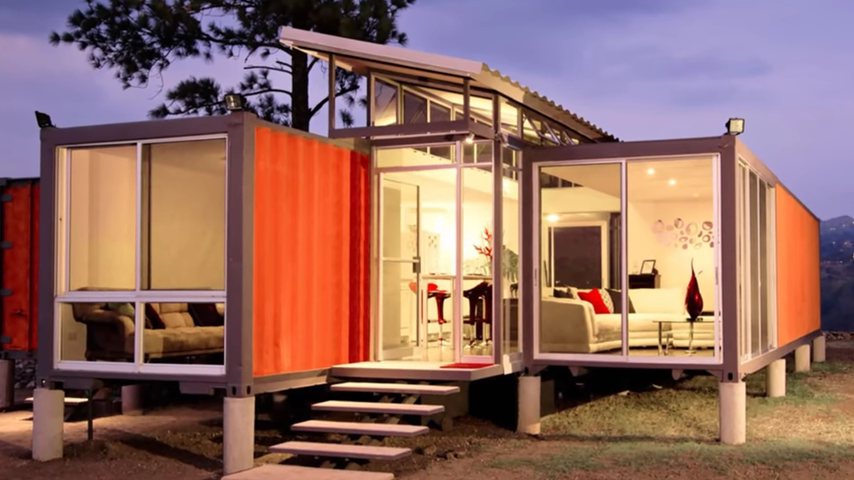 Credit: ShelterMode via YouTube
This Costa Rican home was built with a minuscule $40,000 budget. The couple who own it wanted to live a debt-free life, setting out to build the aptly named Containers of Hope. The home's unusual design is composed of two shipping containers, placed parallel to each other and sheared horizontally, creating an intriguing aesthetic.
The motto of this home is ventilation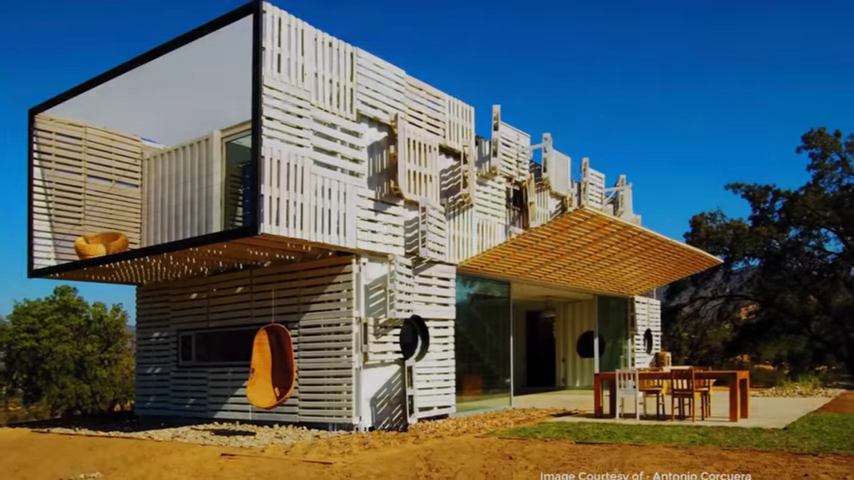 Credit: ShelterMode via YouTube
This unusual Chile home is comprised of two 40-foot containers and two 20-foot containers, with a focus on ventilation. The exterior wooden panels allow air to circulate through the entire home, keeping temperatures on the cool side. Made from sustainable materials, Manifesto House is a prime example of responsible building.
These containers were turned into a winery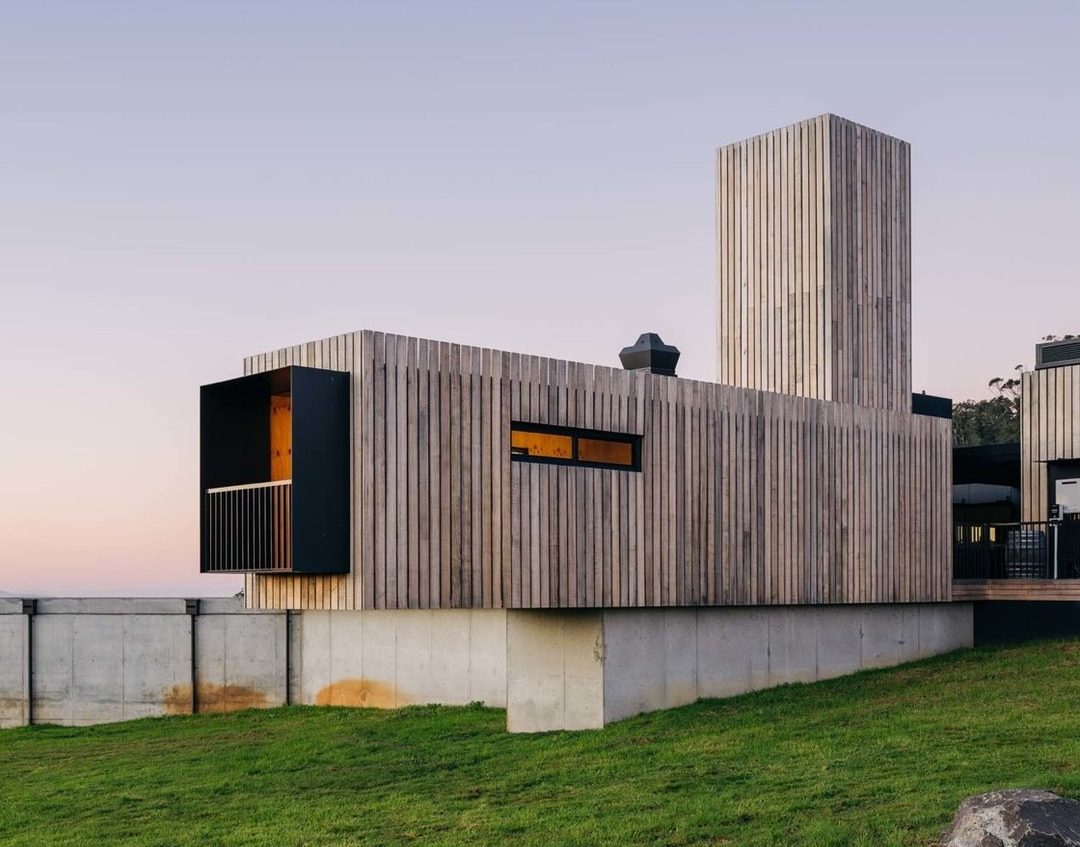 Credit: @devilscornerwine via Instagram
This one isn't a home, but a winery. The units create an unusual, eye-catching shape, standing out against Tasmania's beautiful backdrop. The cluster of buildings include a food stand, several viewing platforms, and a large wine cellar, all comprised of a mix of container units and wood.