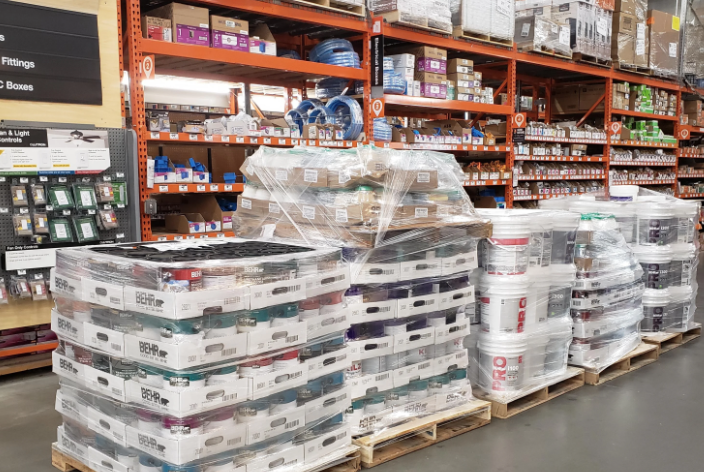 Credit: disco_katana via Reddit
Spades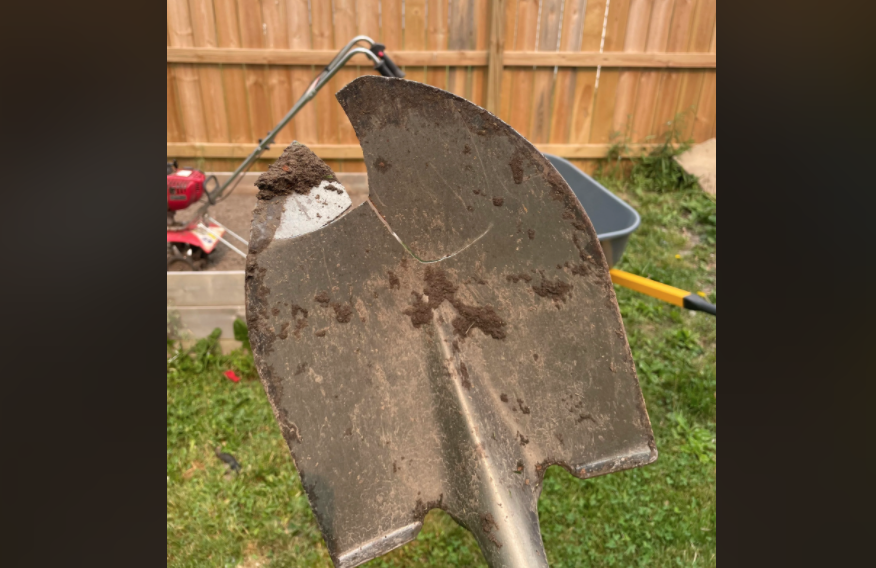 Credit: arbitrary mealtime via Reddit
You might think you're pretty safe picking up garden supplies from your local Home Depot. However, check each item carefully. Poor workmanship and a lack of quality control frequently affects many garden tools sold in the store. Although you may pay a little more, you'll probably get better value for money if you buy your spades, forks, trowels and so on from a specialist supplier.
Big kitchen appliances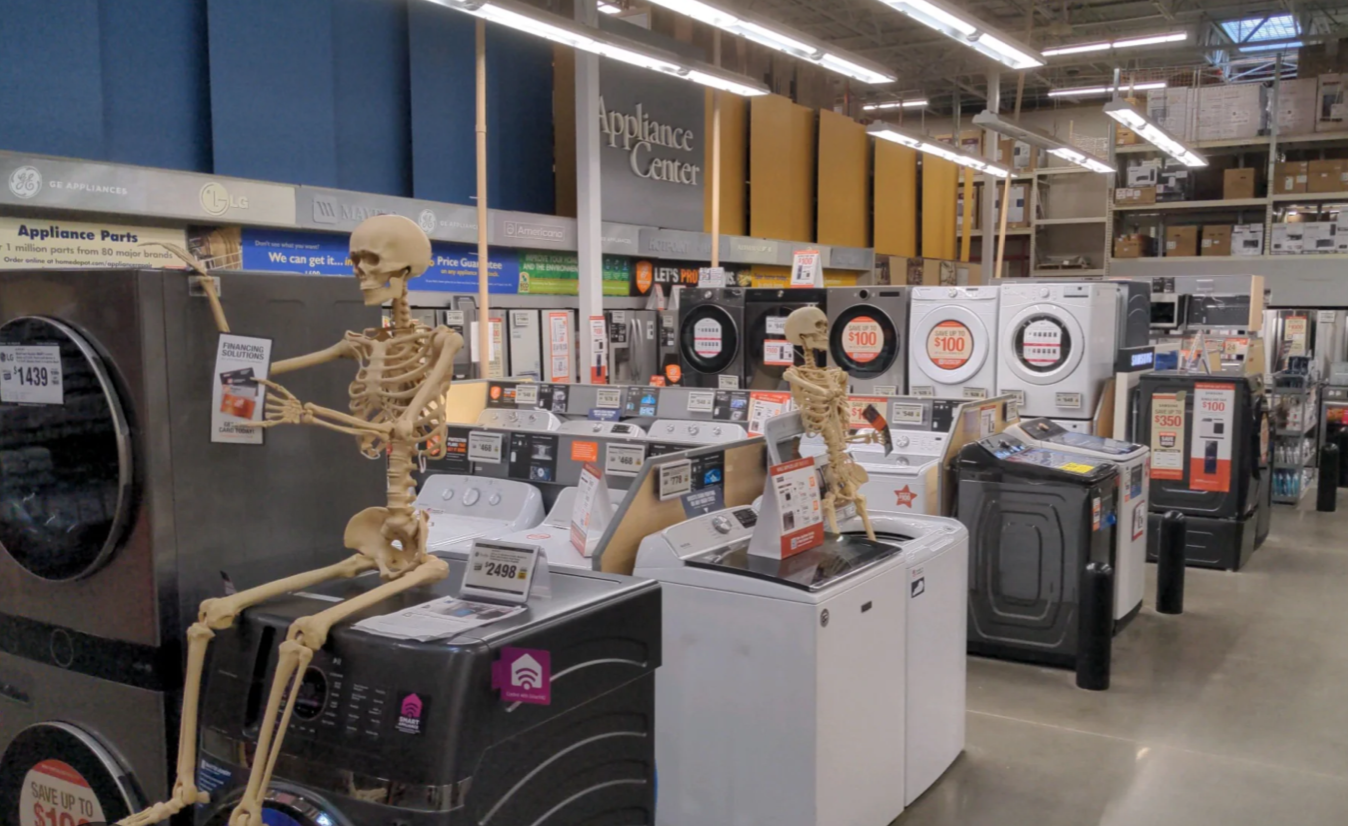 Credit: TheRealSourJoe via Reddit
Although Home Depot has a generous return policy of up to 90 days for large appliances purchase at the store, customers have only 48 hours in which to discover any issues that might prompt a return. Online forums are filled with tirades from frustrated customers caught out by this caveat, which features some way down in the small print of their purchase documentation.
Small kitchen appliances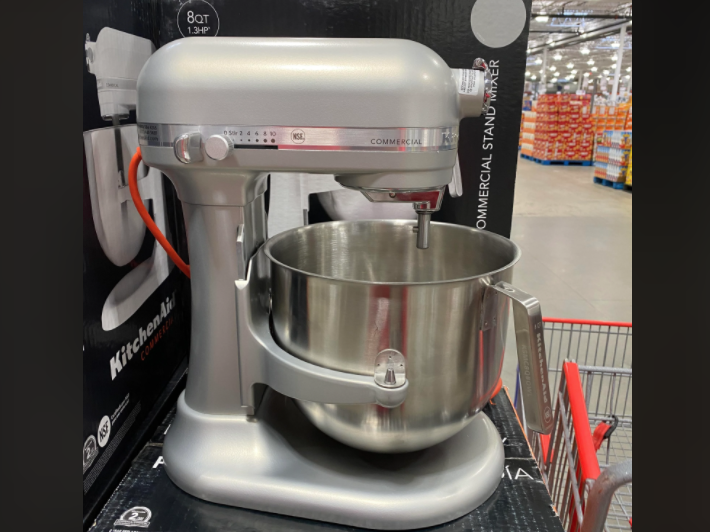 Credit: thatoneovader via Reddit
Home Depot has never been the first port of call for small appliances. It doesn't carry the product range of more specialist stores and what it does sell is usually more expensive than alternatives elsewhere. Don't be fooled by a sign announcing "Deals!" and always check what the same product costs at another store.
Countertops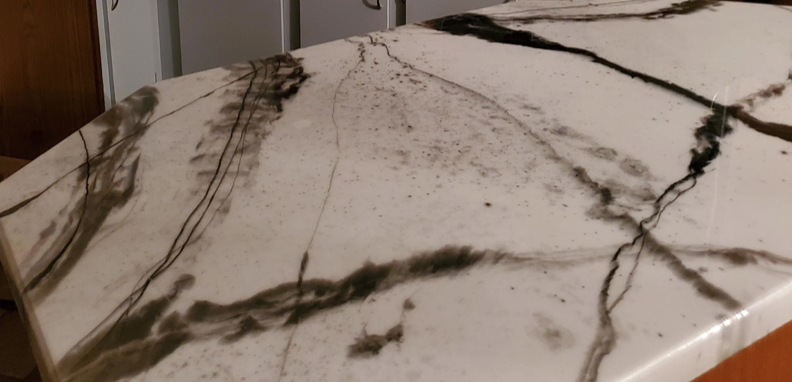 Credit: samstrocity815 via Reddit
Although Home Depot usually has plenty of options if you're looking for new countertops, it doesn't have the specialist staff to match. This means that unless you know exactly what you want and what's suitable for your space, you might end up spending a lot of money on a product you quickly come to regret. It's much better to visit a specialty store for the proper advice.
Hardwood floors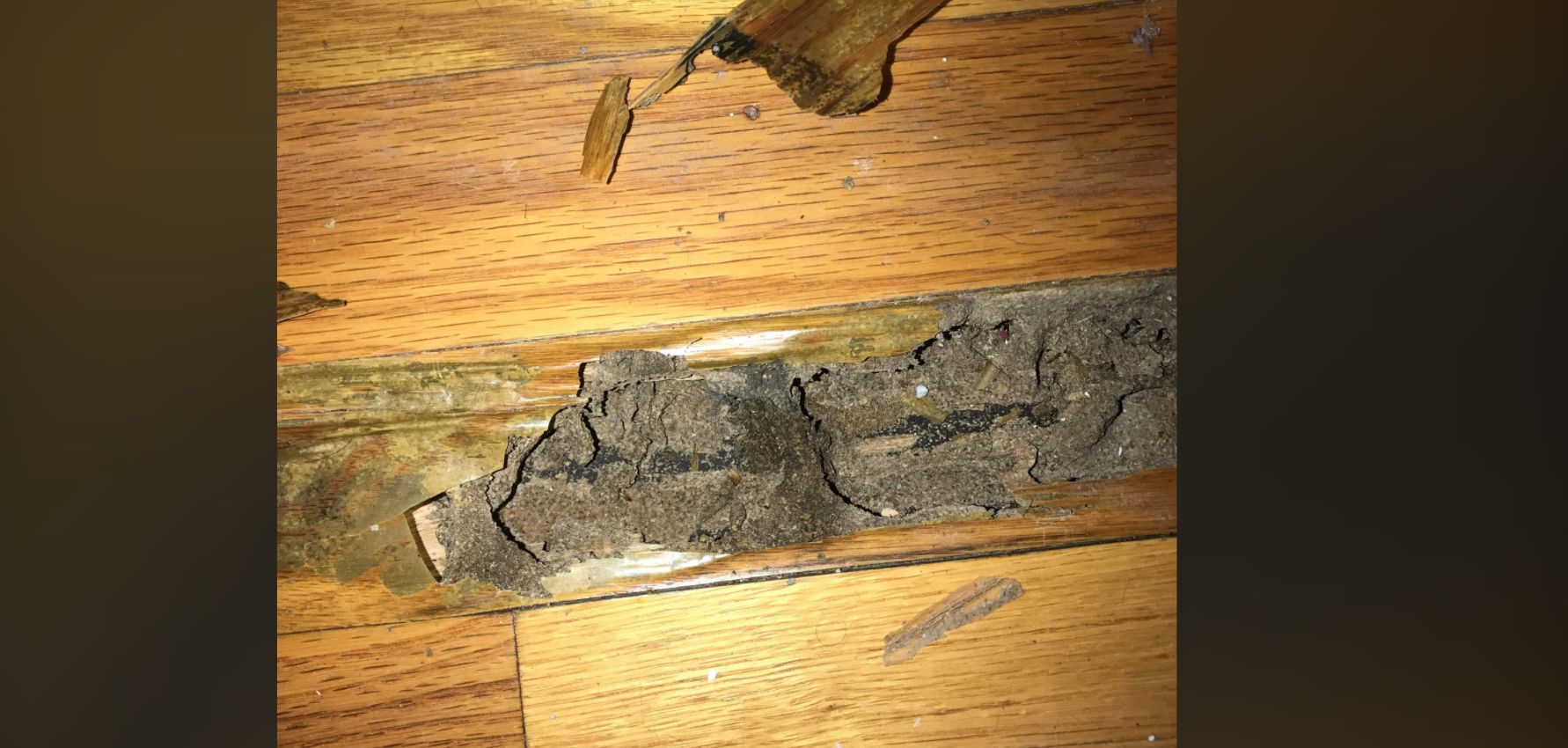 Credit: Shixbrix via Reddit
Choosing a hardwood floor carries inherent risks, particularly if it's from non-native wood sources. While you can expect specialist flooring centers to have good quality control procedures to guard against termite risk (the insects are more likely to be attracted to unsound wood), the same isn't always true of Home Depot.
Bathroom vanities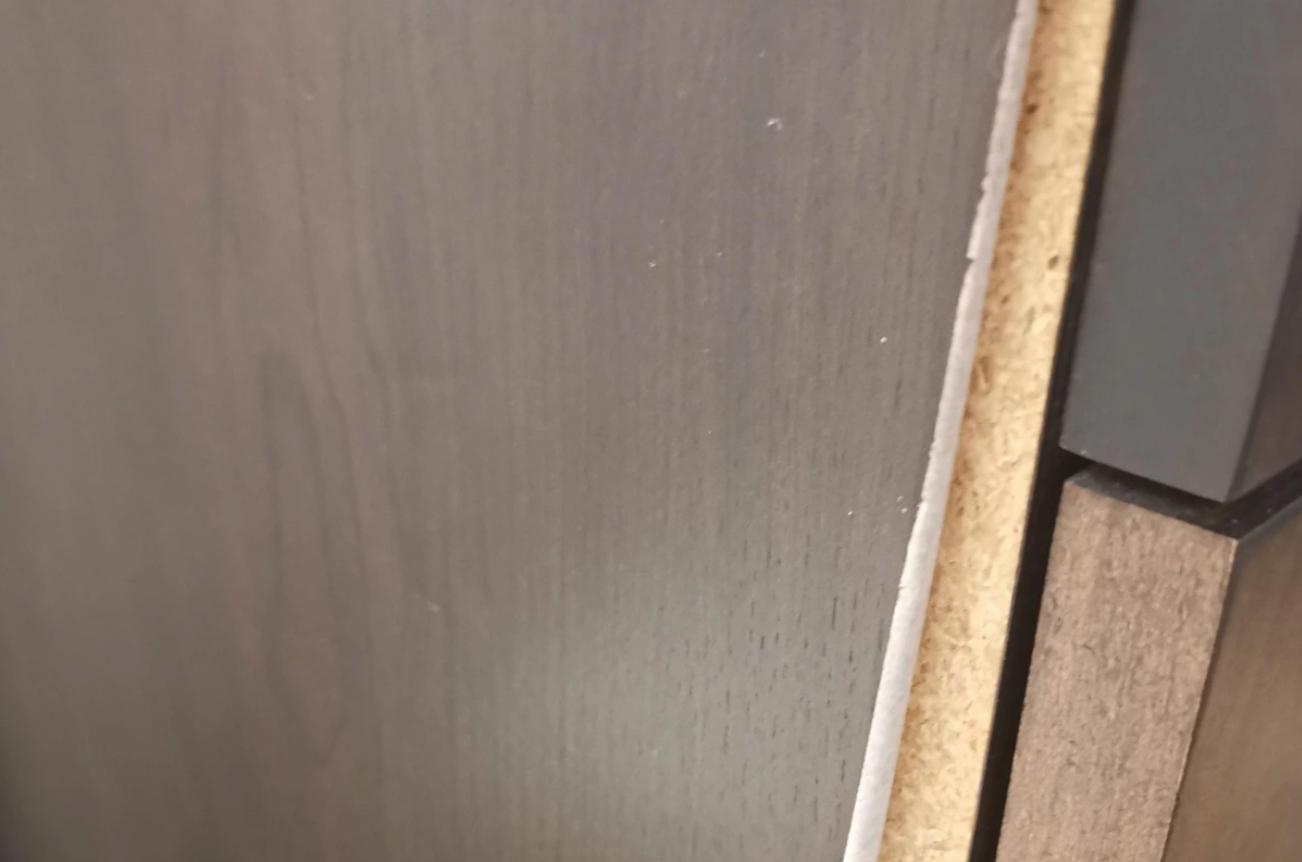 Credit: FussyByNature via Reddit
Many of the bathroom vanities for sale in Home Depot look very attractive. They're often attractively priced too but, look beneath the surface before you buy. According to several YouTube DIY experts, you can expect subpar construction methods, low quality cabinet builds and laminate with a tendency to peel when they come into contact with water.
Doors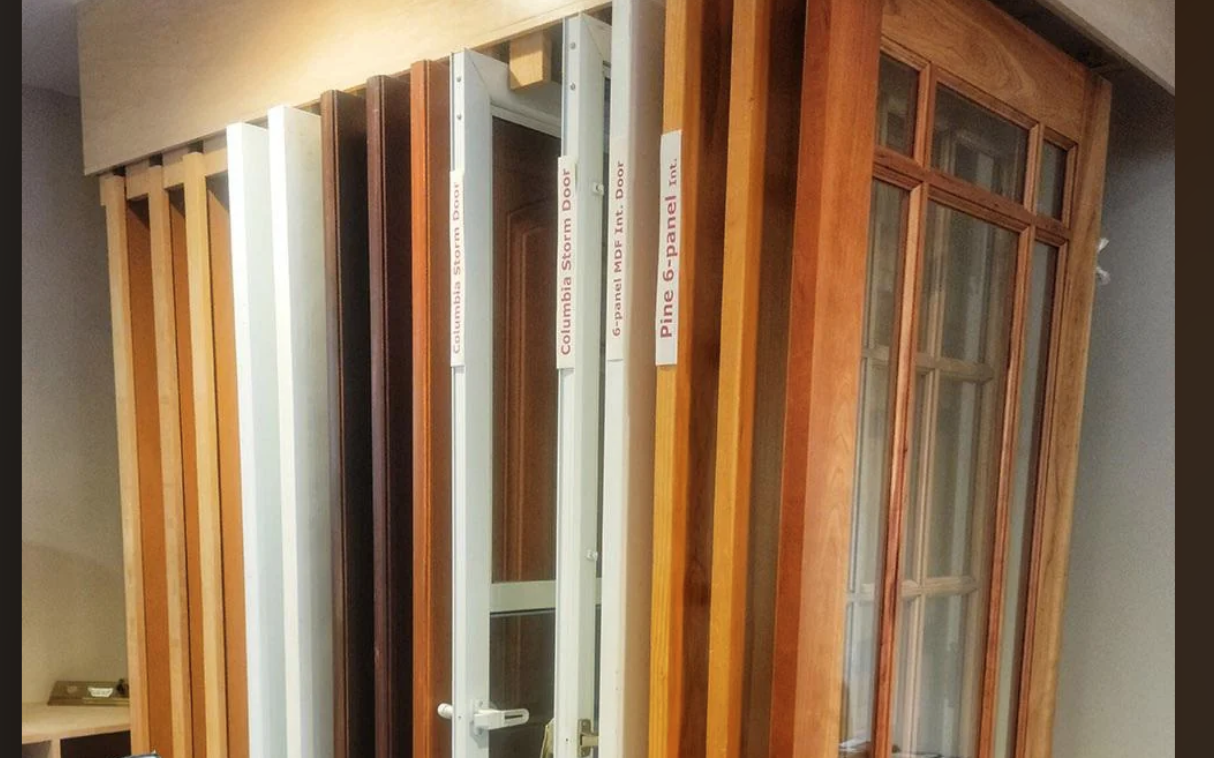 Credit: brensthegreat via Reddit
According to CBS news reports, carpenters avoid Home Depot when sourcing doors for customers. And why is this? Well, apparently it's not due to the quality of the product but instead is a consequence of the patchy customer service. Delays and administrative hassles are common if you find yourself needing to return an item or make a change.
Kitchen cabinets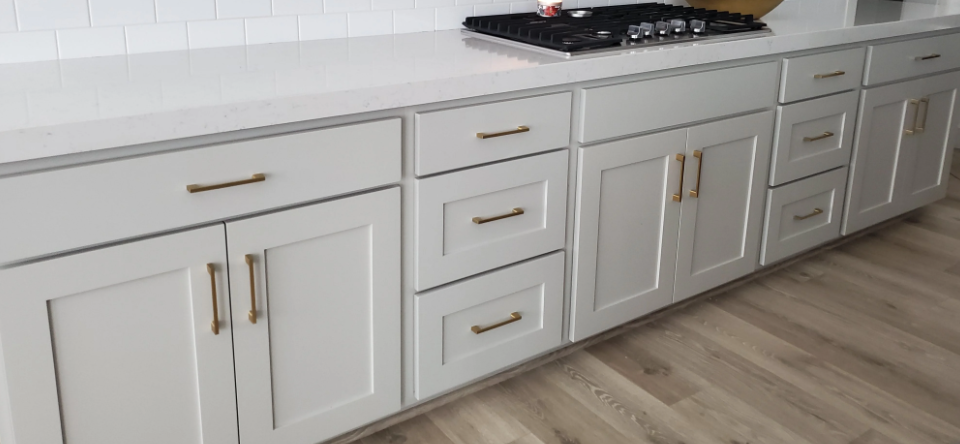 Credit: jwaltersweathermen via Reddit
Although some customers have positive experiences of buying kitchen cabinets from Home Depot there are enough cautionary tales to give you pause for thought. Reports of damaged items and – and this is the real kicker for many customers – poor customer service, which makes sourcing replacements or getting a refund very difficult, are not uncommon.
Plants, shrubs and trees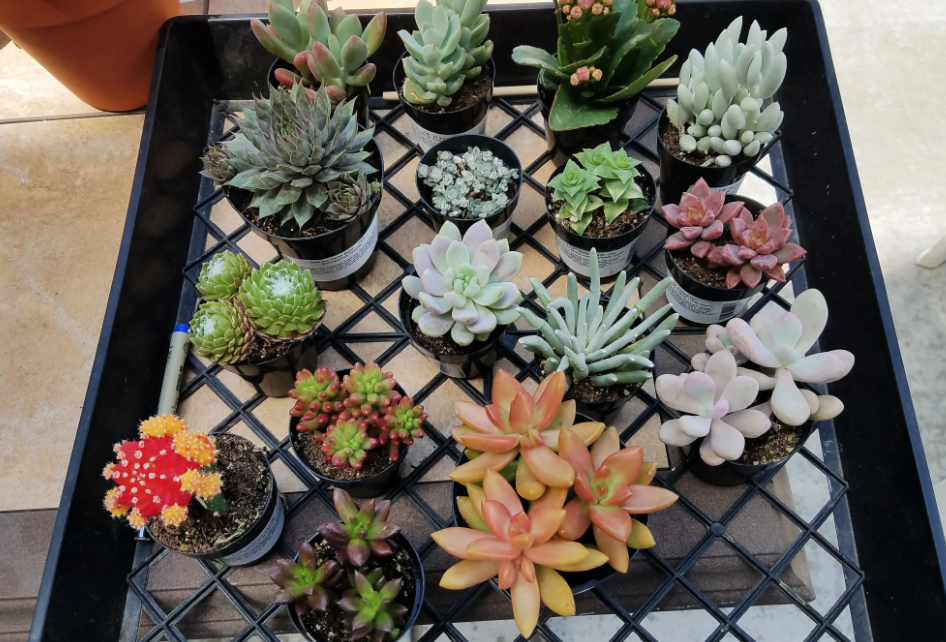 Credit: unenthused_raccoon via Reddit
Although Home Depot gets pretty universally good reviews for its Christmas trees, you might want to exercise caution when buying other plants, shrubs and trees. Although you might strike lucky, the stock generally doesn't get the care you'd expect from a specialty plant nursery. This means that wilting, less hardy, disease-prone specimens are fairly common.
Hardware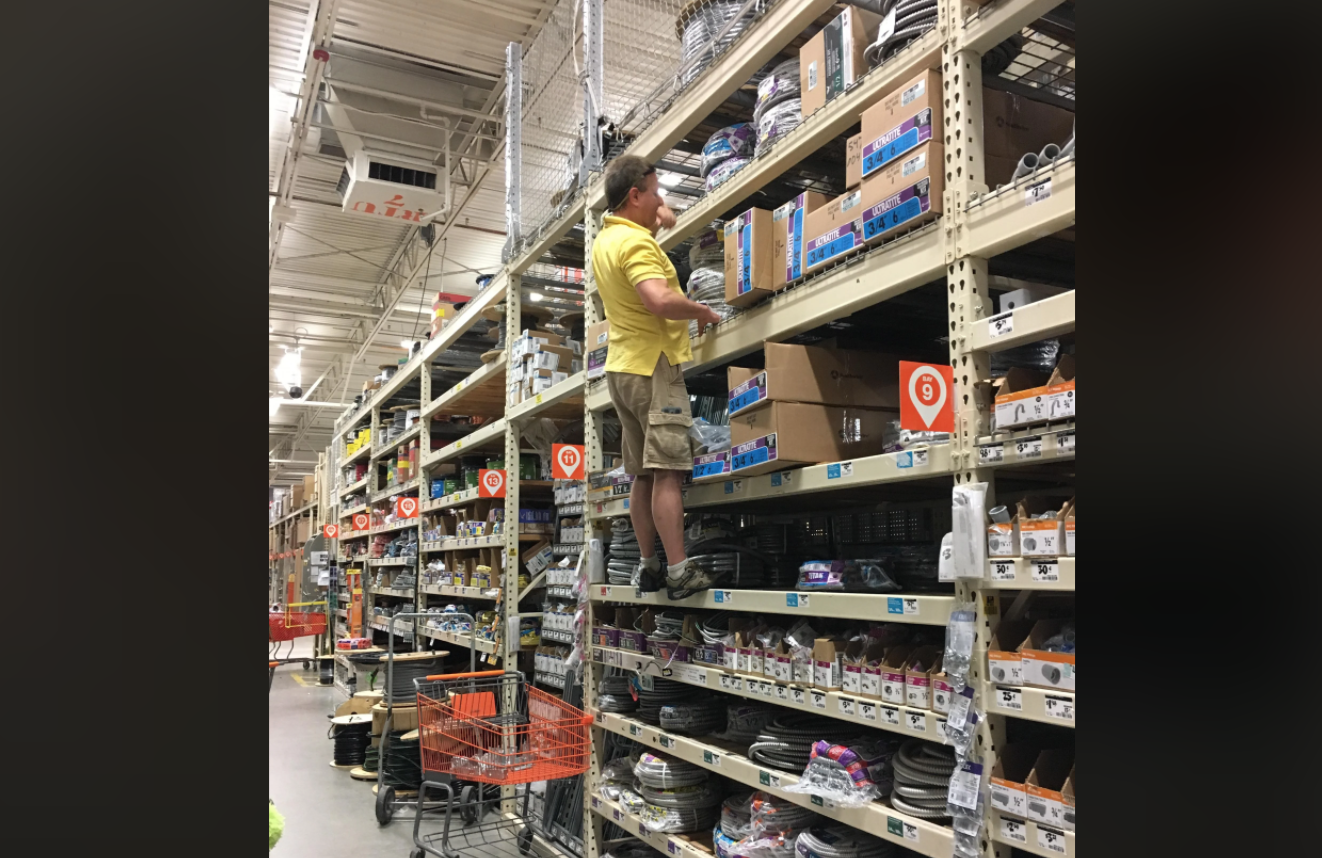 Credit: cletussdude via Reddit
Home Depot has an extensive range of good quality hardware. So, what's not to like? Well, nothing – provided you know exactly what you're looking for. If you don't, you're likely to find yourself bewildered by the range of products in the aisle. A specialist store is a safer bet thanks to the tailored advice offered by staff.
"Quirky" home décor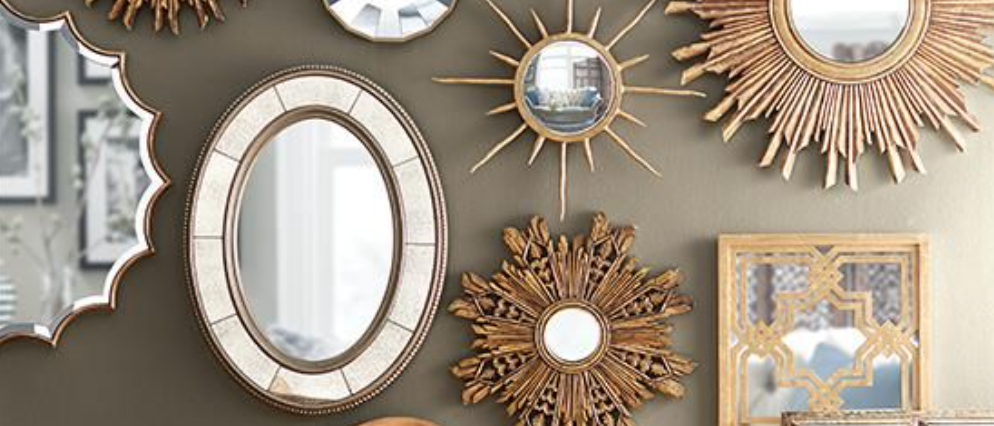 Credit: Worthing Court Blog via Pinterest
Your home might look in need of jazzing up with some decor – but is Home Decor really the place to do this? Generic, mass-produced pieces such as those sold in the store say nothing about you and your taste. Plus, the quality and durability of many of the pieces is questionable. It's far better to scour your local thrift stores for something truly unique.
Household cleaners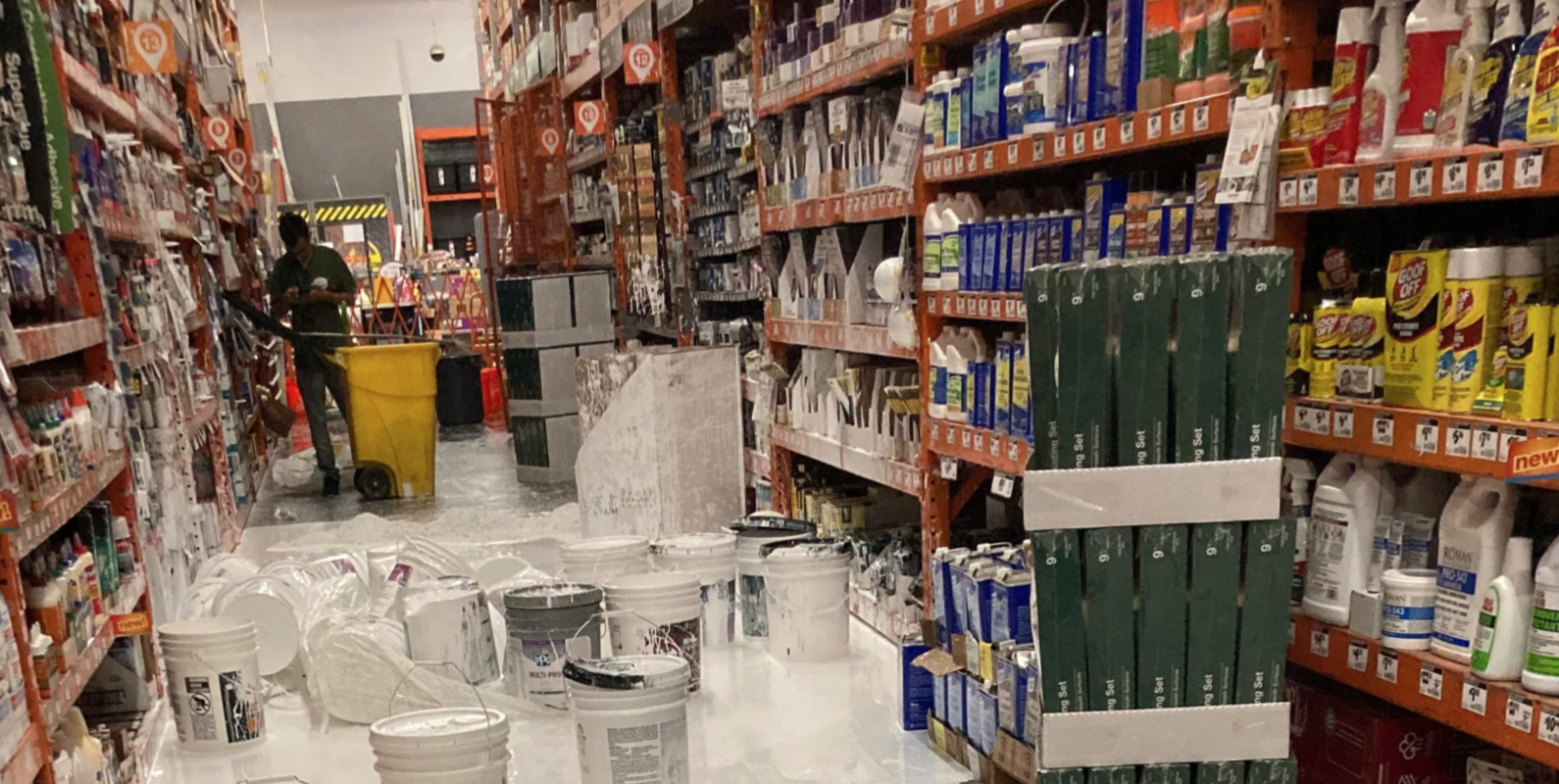 Credit: Anchondo45B_L via Reddit
Home Depot stocks a great range of branded cleaning products. However, before you drop your dollars on them, check the mark-up. Typically, Home Depot prices its branded cleaning products 5 or 10% higher than, say, Walmart. Alternatively, why not skip the brands altogether and buy something that's just as good from the dollar store?
Batteries
Credit: yaarteradesi10 via Reddit
You might think you're pretty safe grabbing some batteries as you go through the check out at Home Depot. And, while there's nothing wrong with the products themselves, there's plenty wrong with the price as Home Depot typically charges what amounts to a convenience tax on the purchase price.
Grilling accessories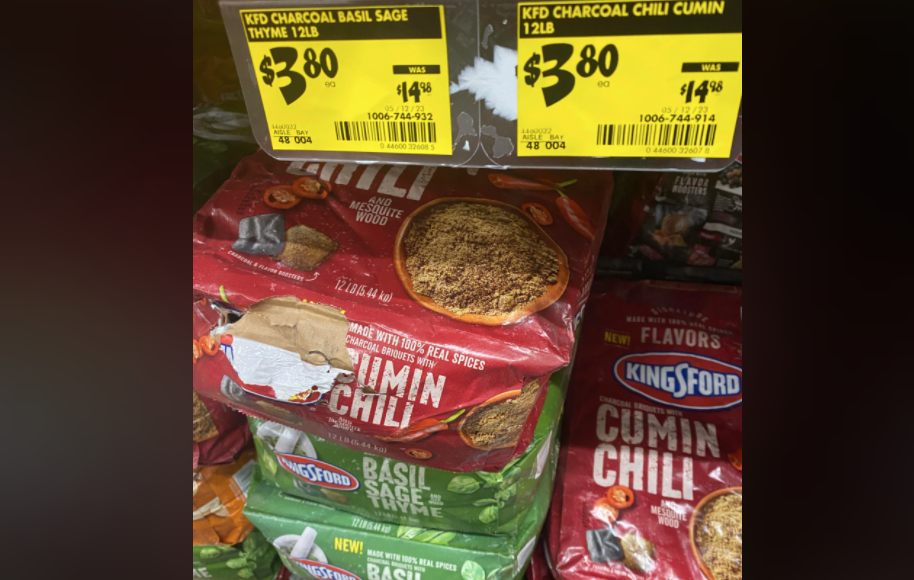 Credit: jtrinaldi via Reddit
When the sun's out and grilling season is here, it's all too tempting to buy whatever grilling accessories you see on your way through Home Depot. However, hold it right there! Whatever you're looking at is almost certainly available elsewhere for a lot less money.
Pots and pans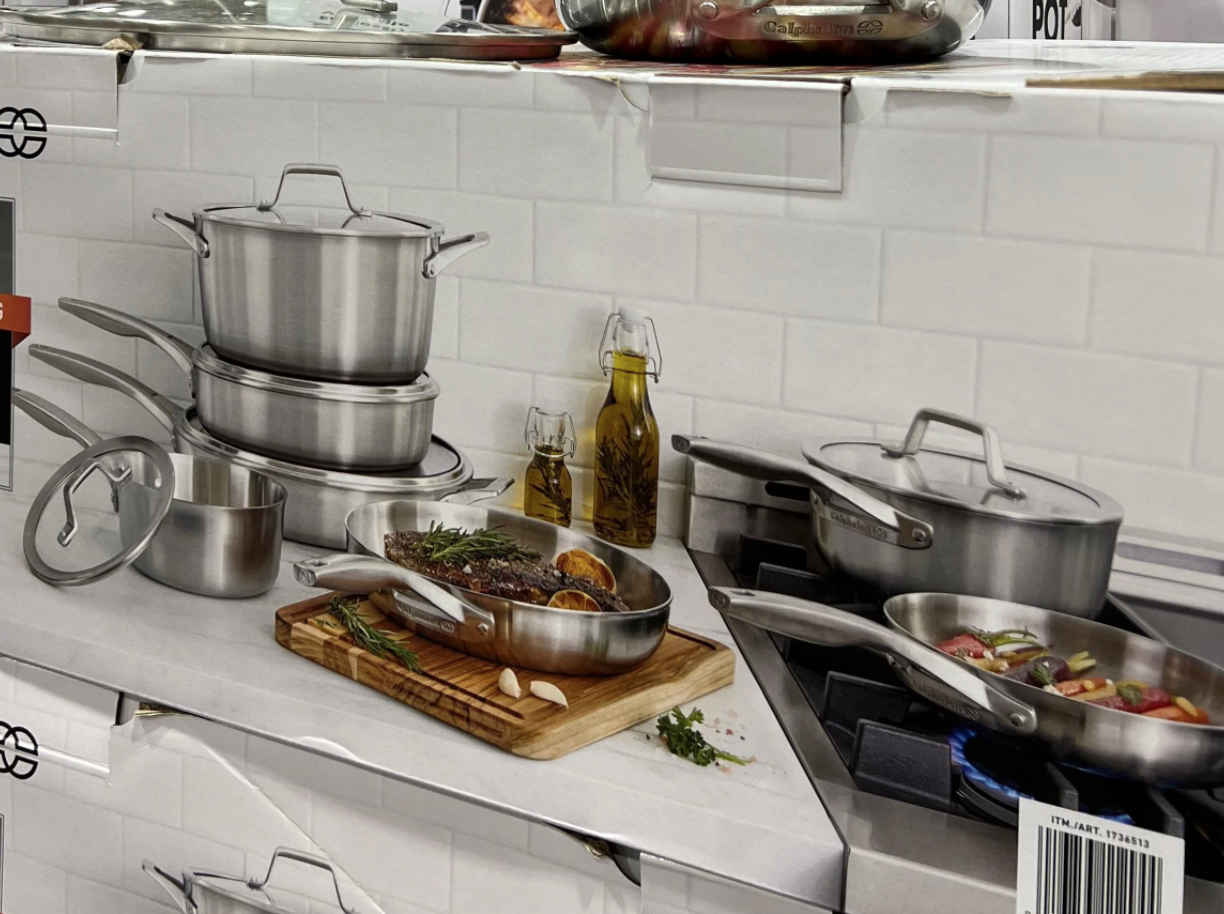 Credit: Mallynx via Reddit
Unfortunately, no matter how good they might look, the pots and pans sold at Home Depot simply aren't up to the job. You'll pay your money, take your pan home, use it for a little while, and then discover that the handle is faulty or the non-stick coating isn't so non-stick after all…
Kitchen storage containers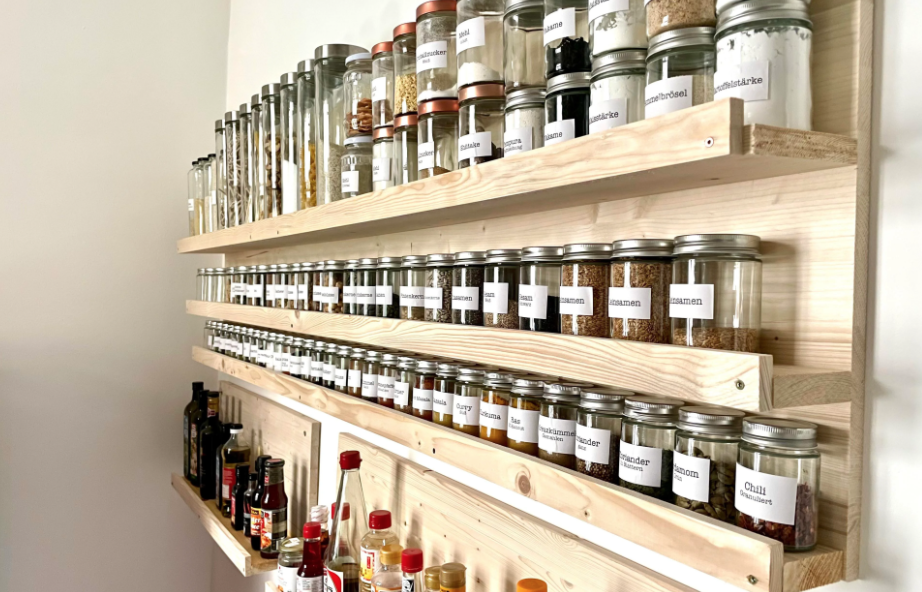 Credit: lorenzhirsch via Reddit
If you're looking for kitchen storage containers, you might be out of luck – many Home Depot stores don't carry them. And, even if your store does, they're not a great buy. Typically, you can expect to pay double the price charged for pretty much the same item at Target or another similar store.
Windows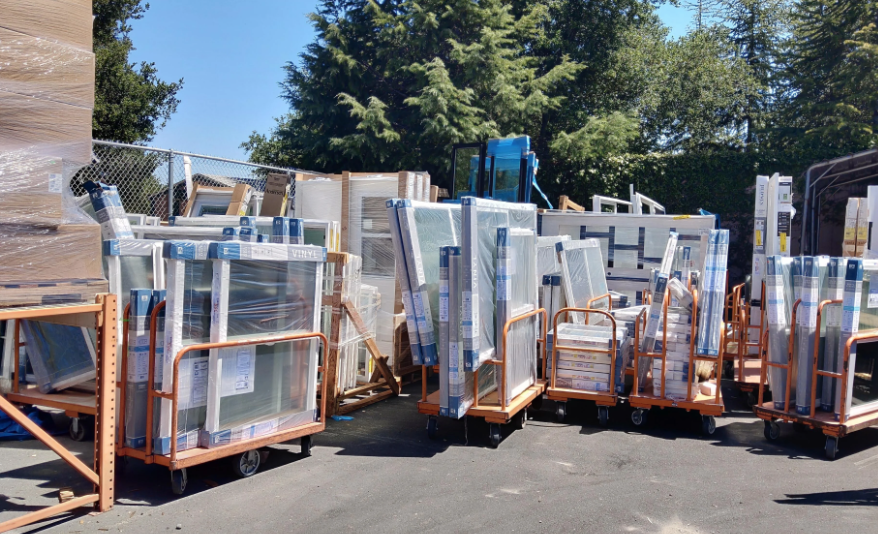 Credit: blackcray via Reddit
There's one major problem with many of the windows sold at Home Depot: sub-par quality. Furthermore, even if you're confident of the quality of a particular product, you still need to be wary of the measurements as Home Depot has a longstanding reputation for being pretty inaccurate where they're concerned.
Paint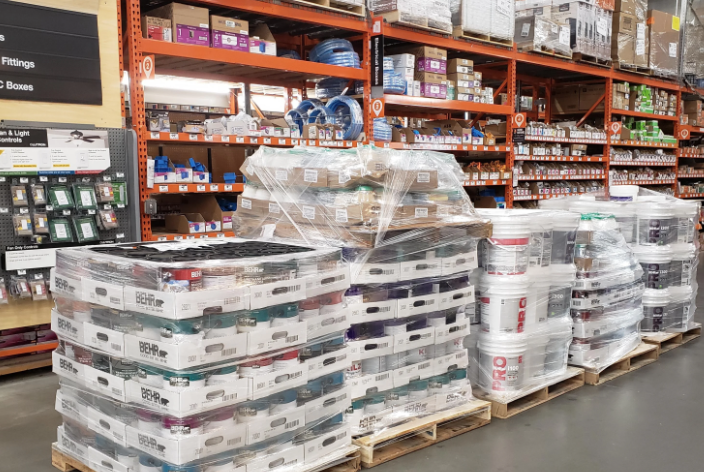 Credit: disco_katana via Reddit
Home Depot often has some really good paint. However the trouble comes when you're looking for something specific – whether that's a particular color or a certain brand. If you're happy to take your chances and your inspiration from whatever your local store has in its so-called "oops" aisle, go ahead. If not, maybe look elsewhere.
Power tools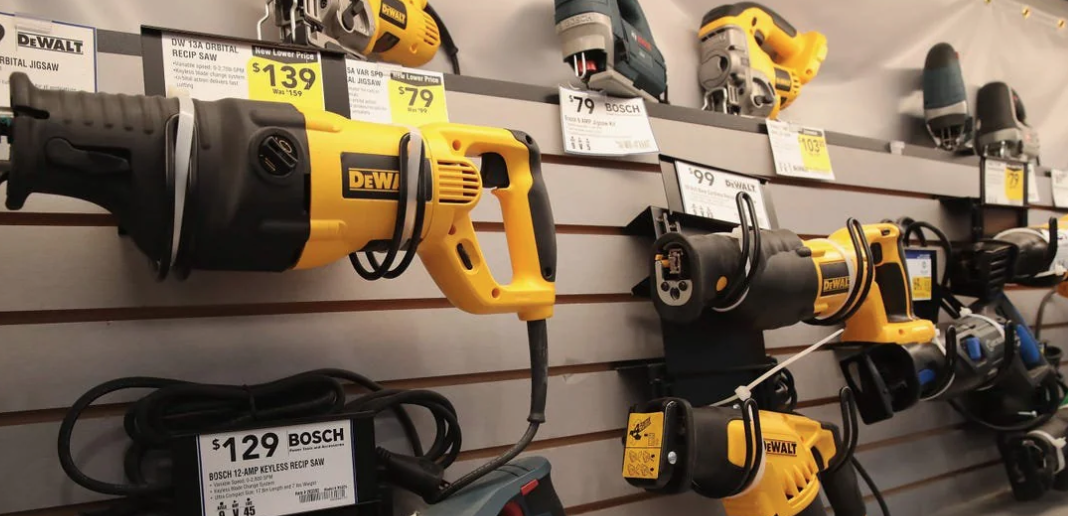 Credit: DriftingNorthPole via Reddit
Home Depot carries a good range of power tools. However, if you're buying, take good care to read the small print. The store has something of a reputation for selling cheaper lines at the prices charged elsewhere for superior ones. If you do want to buy, it makes sense to wait for a special promotion.
Lighting fixtures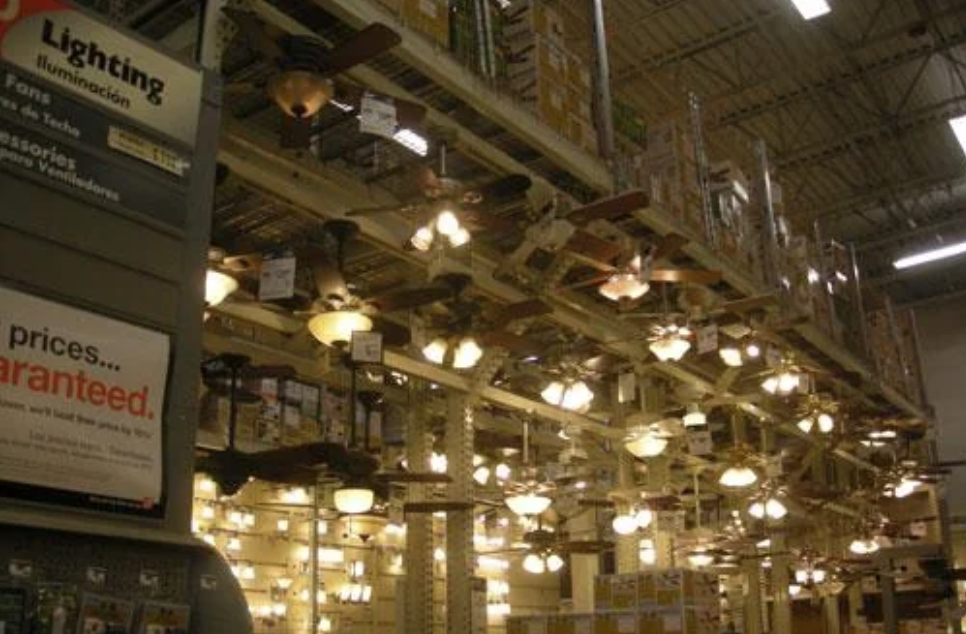 Credit: mvanvrancken via Reddit
Lack of available specialist advice means that the lighting supplies are yet more products to be wary of when shopping at Home Depot. While the store is typically great for seasonal string lights and bulbs, proper light fittings are a riskier proposition. If you do buy, make sure you know what you're looking for and check the price of competitors.
Fresh flowers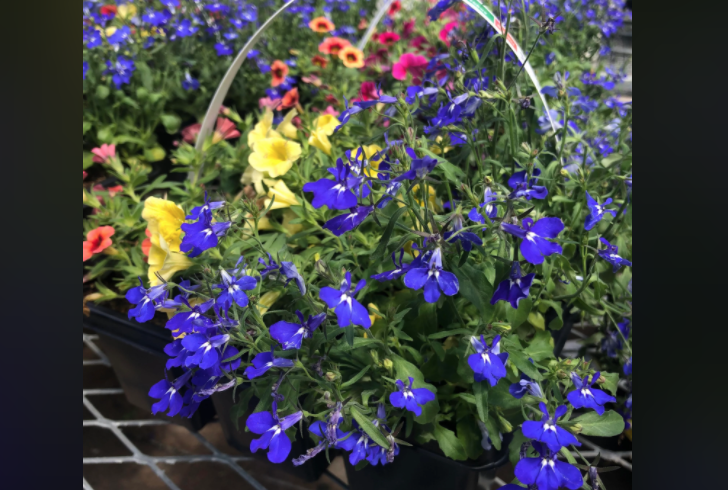 Credit: maybetomorrow98 via Reddit
You might get lucky and find great fresh flowers at your local Home Depot. However, as a rule, whether you want cut flowers or some to plant in the yard, this isn't the place to go if you're looking for something to last more than a few days. There are so many better places out there
Patio sets

Credit: craftylion via Reddit
Home Depot certainly sells patio sets, and some of them look very nice indeed. However, the quality is glitchy and the prices often more than those of comparable stores. If you're thinking of buying, it's crucial to do your research before parting with your money.
Indoor furniture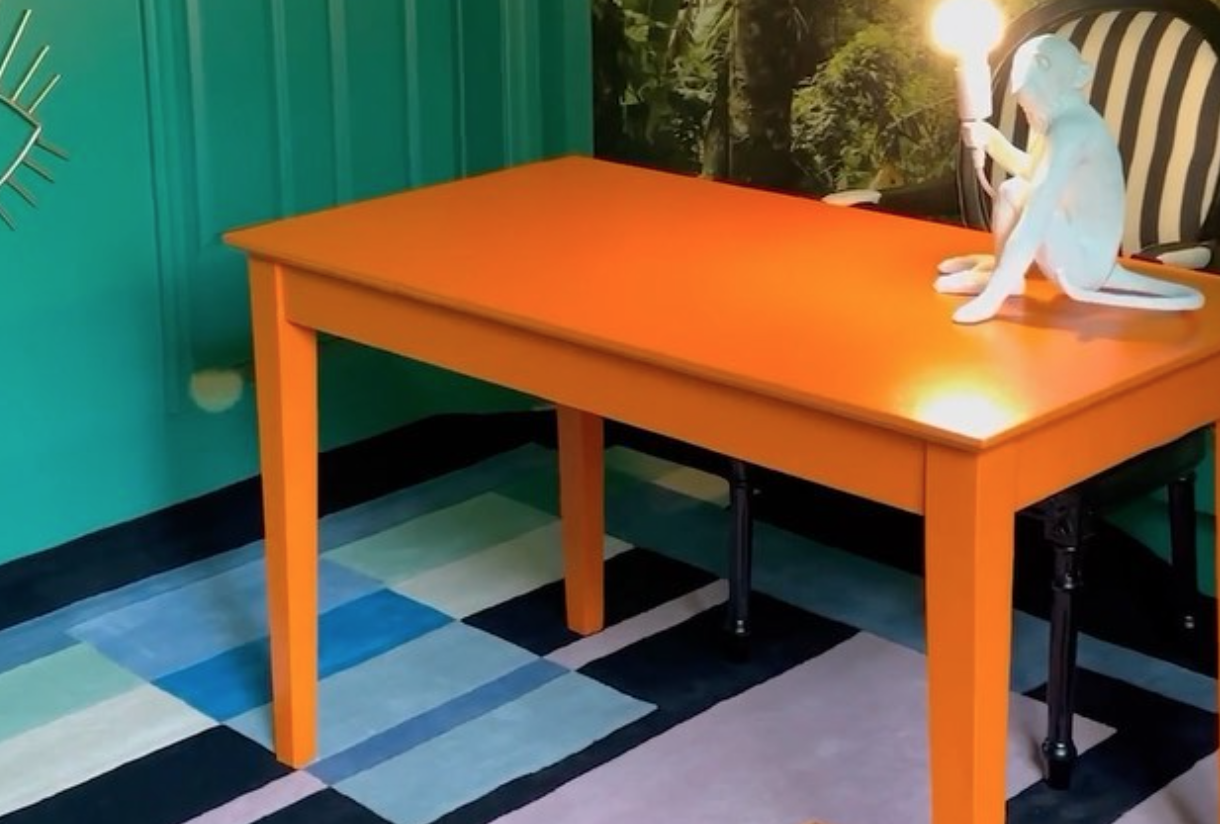 Credit: @homedepot via Instagram
The price might be good but will you really be as satisfied with that dining table set or recliner when you get them home? If you're happy sacrificing style (and sometimes durability too) on the altar of cost, that's fine. If not, other stores might suit your needs better.
Throw pillows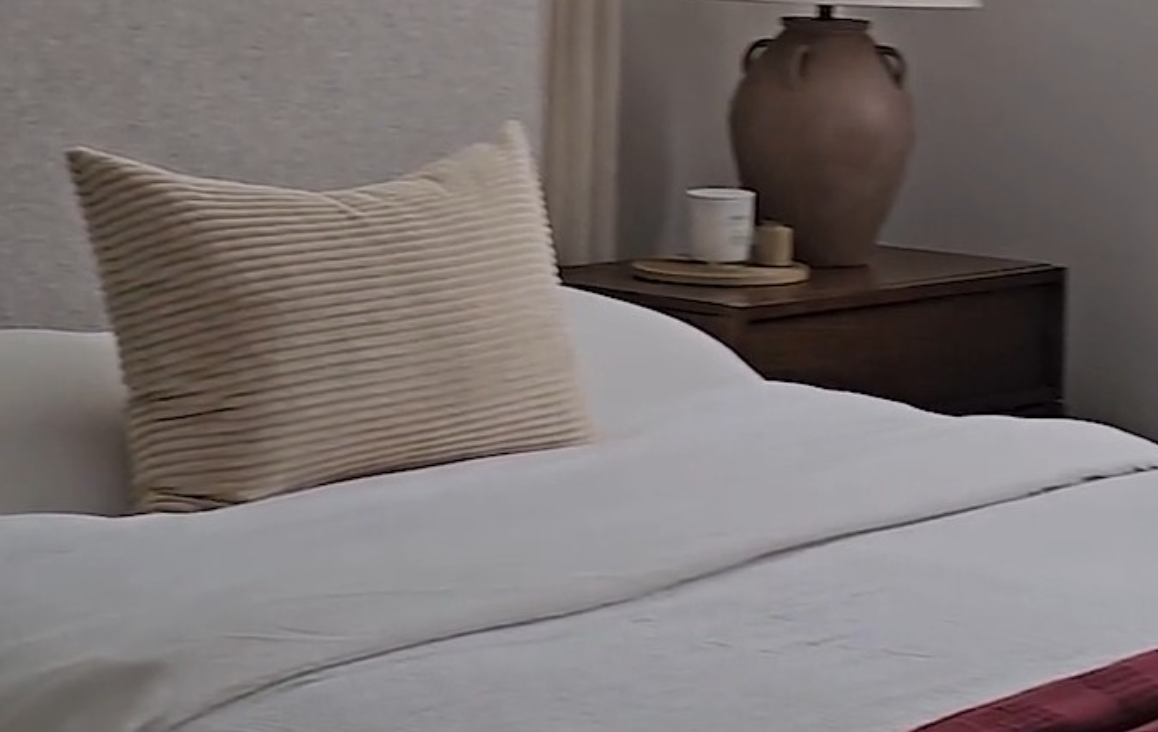 Credit: @homedepot via Instagram
Home Depot typically has an aisle full of throw pillows. And, while they usually look great when you see them on the shelves, the reality when you get them home is often rather different. Ultimately, home decor (including throw pillows) is a different beast from home improvement – and Home Depot hasn't cracked the former yet.
Lumber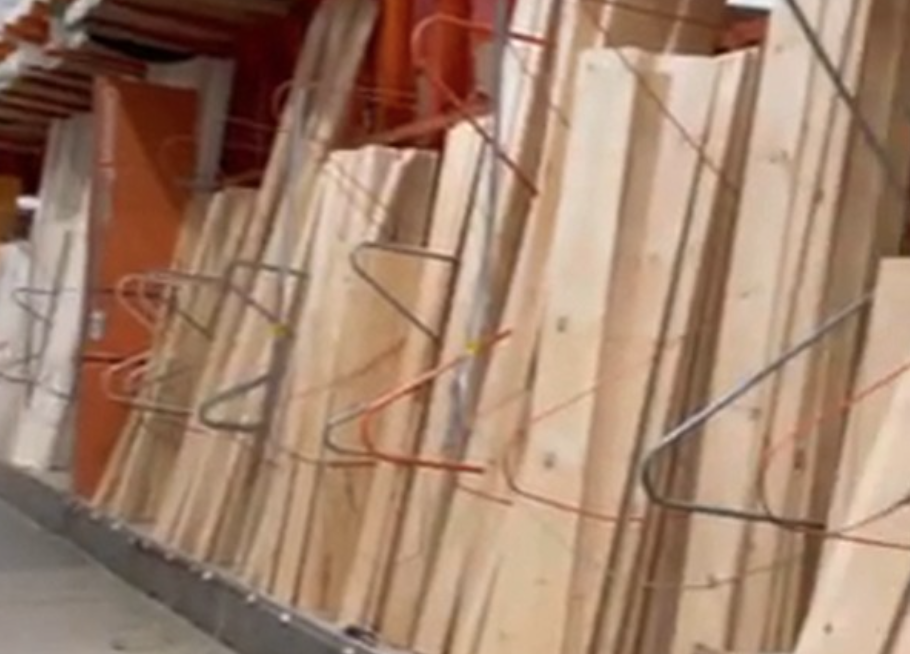 Credit: @homedepot via Instagram
If you want lumber, go to a specialist lumber merchant. They'll be far more invested in ensuring that their customers go away with quality products that are exactly right for the job in question. Buying your lumber at Home Depot is much more of a lottery.
Curtains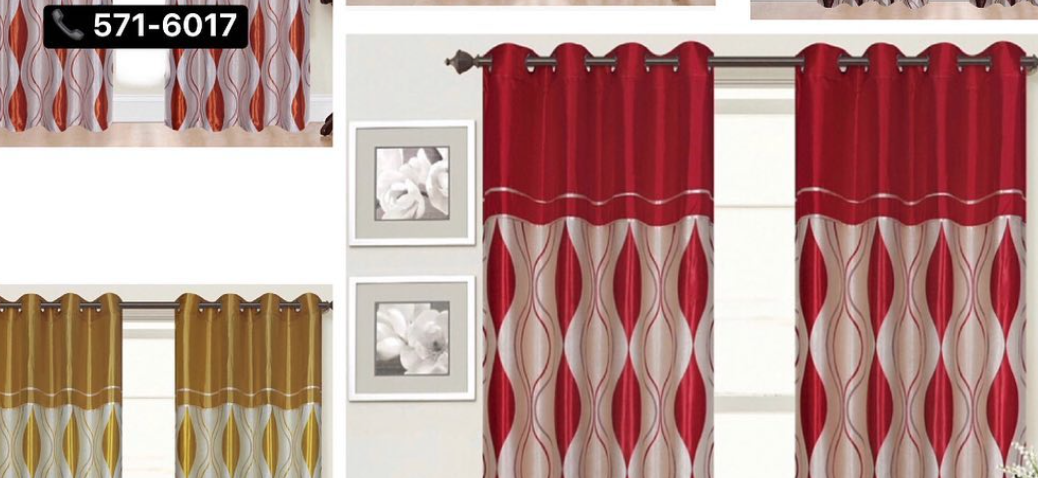 Credit: @hyhomedepot via Instagram
There's one main reason to buy curtains at Home Depot: convenience. If you have any other choice – and, let's face it, you almost certainly do – why wouldn't you pick a retailer with a bigger range, better quality products and more competitive pricing? When it comes down to it, curtains aren't a natural fit for Home Depot's business model and this shows in the products in the aisles.
Lawn mowers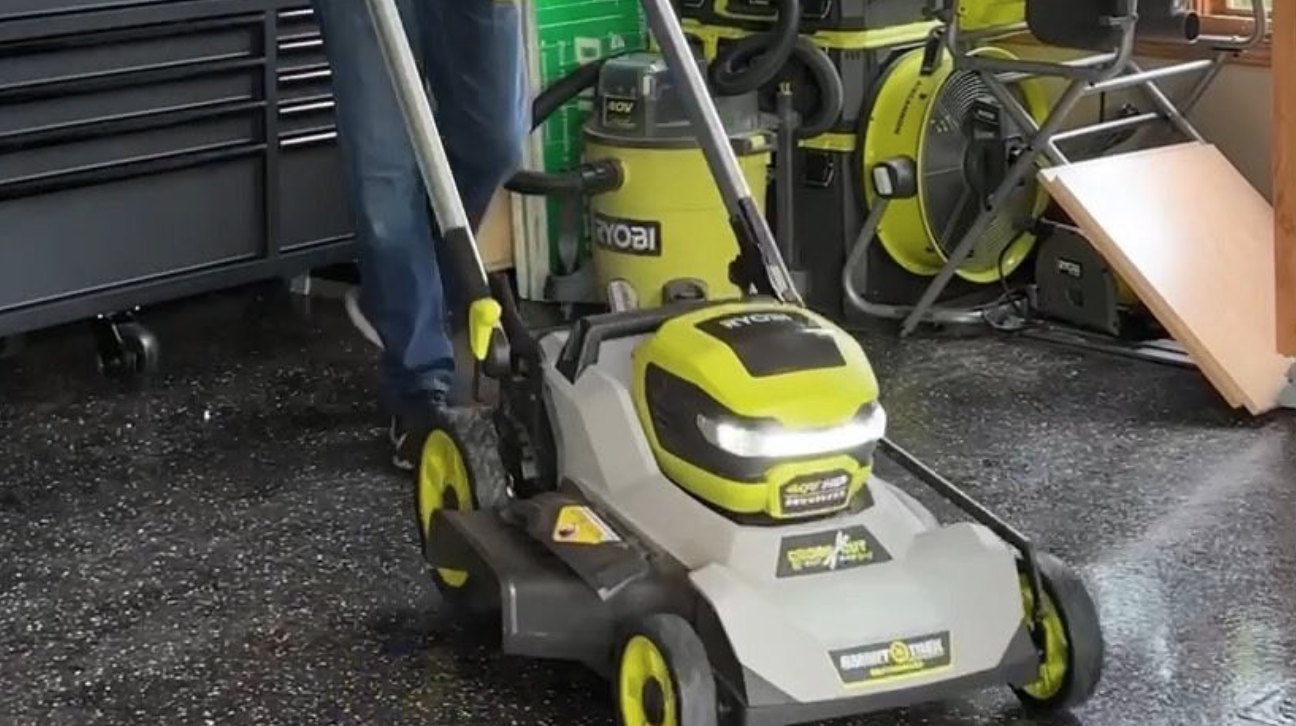 Credit: @homedepot via Instagram
Home Depot sells a good range of big name lawn mowers – and you might find yourself tempted, especially if you think the price is good. However, check product codes very carefully before buying as many of the mowers are lower range ones. It's all too easy to find that you've bought a lower range product for the same price as you'd have paid for a higher range one at another retailer.
Luggage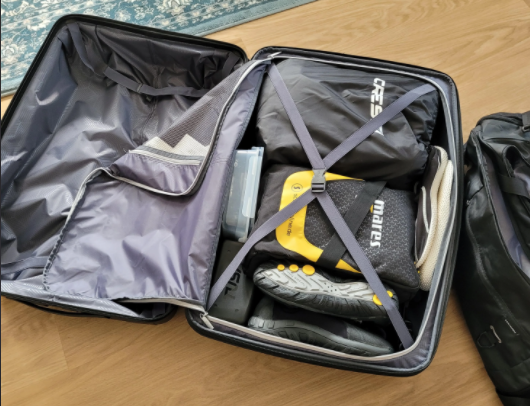 Credit: TheUnrealRogen via Reddit
Yes, Home Depot sells luggage – but we have to ask why. Their luggage range is yet another example of the retailer selling something because it can… and not because it has any specialist knowledge of the product or, indeed, access to decent brands at good prices.
Spray painted succulents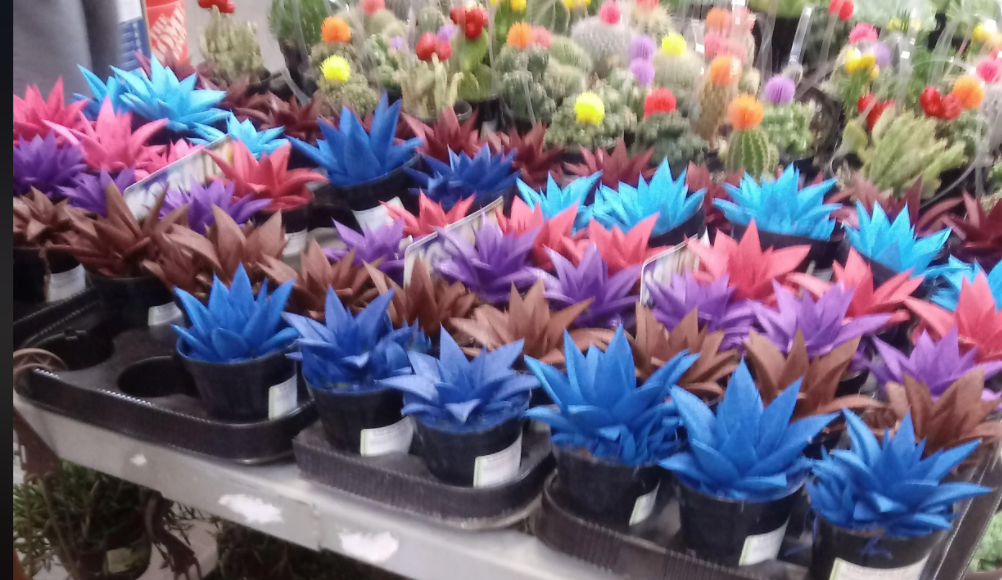 Credit: Solomanders via Reddit
Whether you think they're gimmicky or quirky, there's really no justification the spray painted succulents sold at Home Depot. If you must have one, just spray it yourself at home. Apart from anything else, if the spraying doesn't kill the plant, the dye usually wears off with new growth. Either way, you're not getting a lasting product for your money.
Plumbing supplies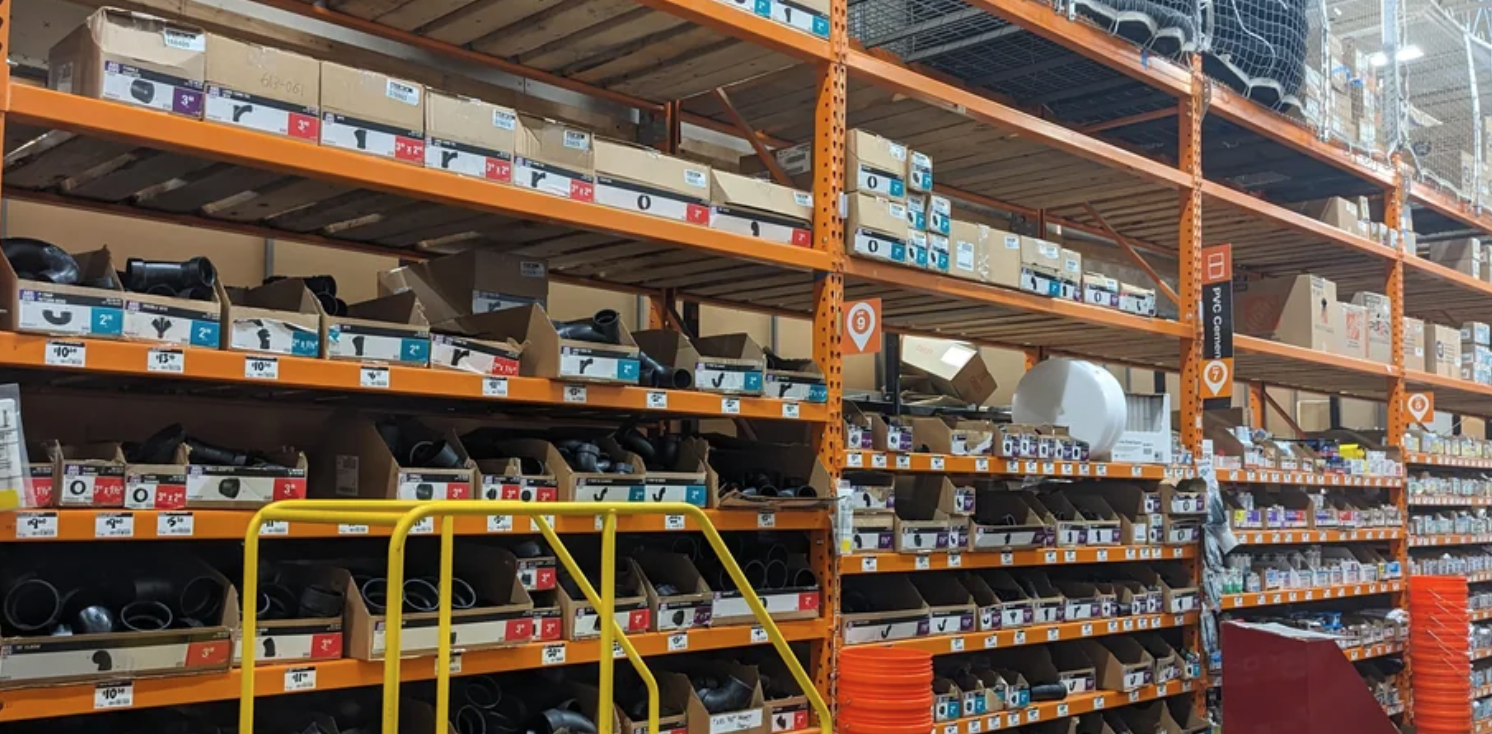 Credit: WackoMcGoose via Reddit
Although your local Home Depot store will almost certainly have all the plumbing supplies you need, it won't necessarily have the specialist staff to guide your through your purchase. This is fine if you know what you're looking for, but trickier if you're a plumbing novice….
Artwork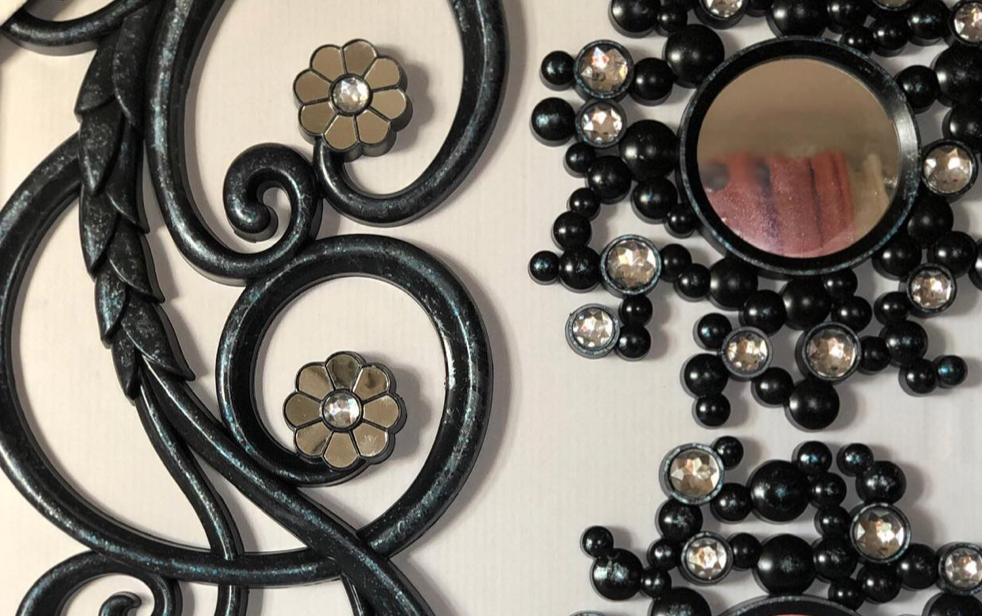 Credit: @hyhomedepot via Instagram
Like home decor in general, the wall decor sold at Home Depot is mass-produced and low-quality. And, while this might not matter if the prices were rock-bottom, they're not. Other similar stores typically offer more competitive pricing for very similar pieces. Alternatively, why not seek out a true original!
Rugs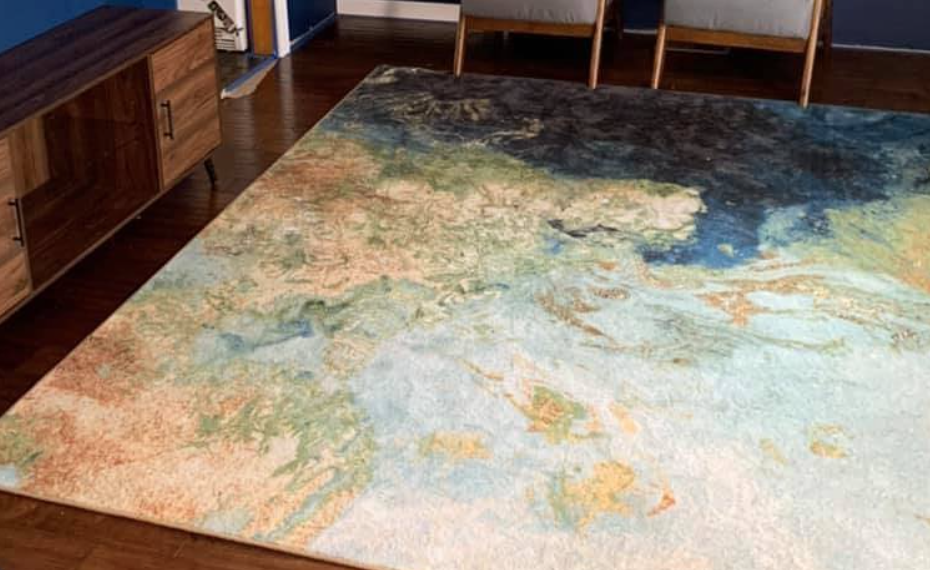 Credit: @brickseek via Instagram
You might strike it lucky and find a fabulous rug at a steal of a price at Home Depot or, perhaps more likely, you might not. That's the thing: there's absolutely no guarantees. If you know you're in the market for a new rug, you'll do much better to go elsewhere, where you can be surer of a better range of quality products.
Halloween decor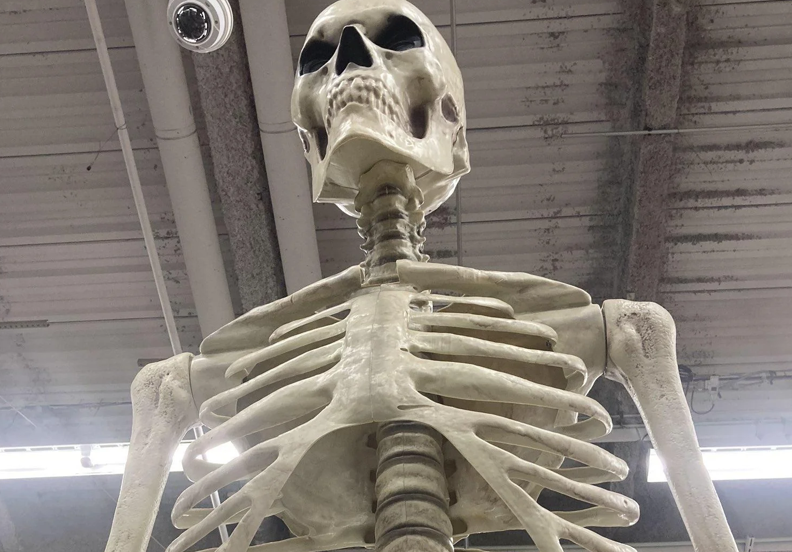 Credit: badchoicesbetty via Reddit
There's not much wrong with the Halloween decor for sale in Home Depot – provided, that is, that you're happy with buying more throwaway, consumerist plastic pieces. Unless you plan to keep your scary skeleton or your grinning ghoul lights for a decade or so, it's better for the planet and your wallet if you think outside the box and come up with your own creepy creations.
Fishing gear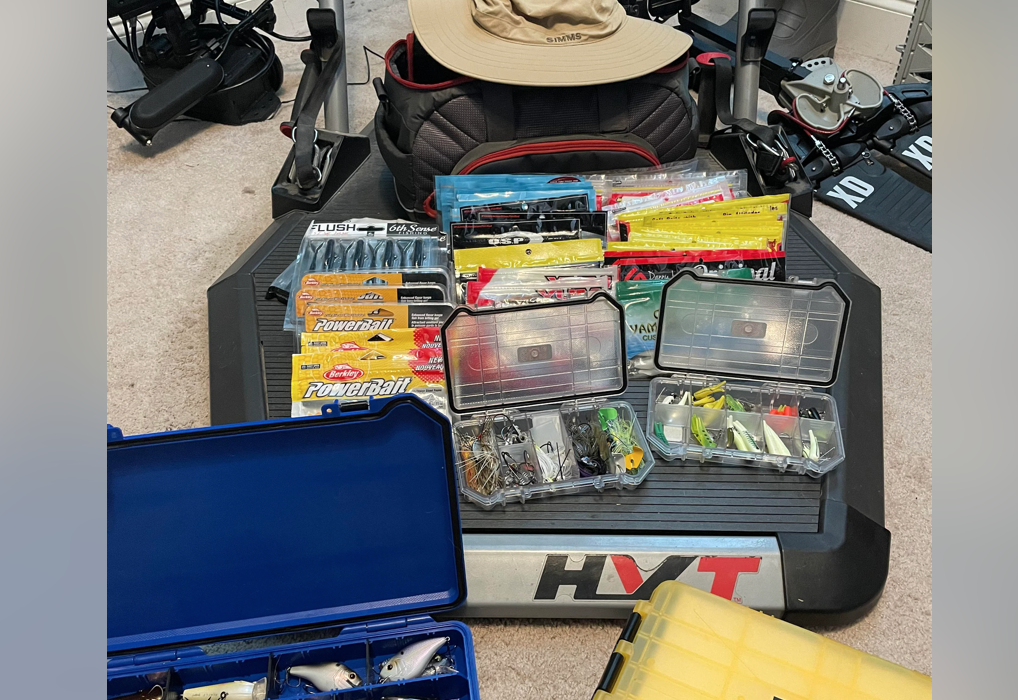 Credit: cottonly via Reddit
Fishing supplies are expensive and you'll want to be sure you're getting value for money. What's more, if you're new to fishing, you might value some specialist advice. Unfortunately, both value for money and specialist advice are frequently in short supply in the Home Depot fishing aisle…
Vases and planters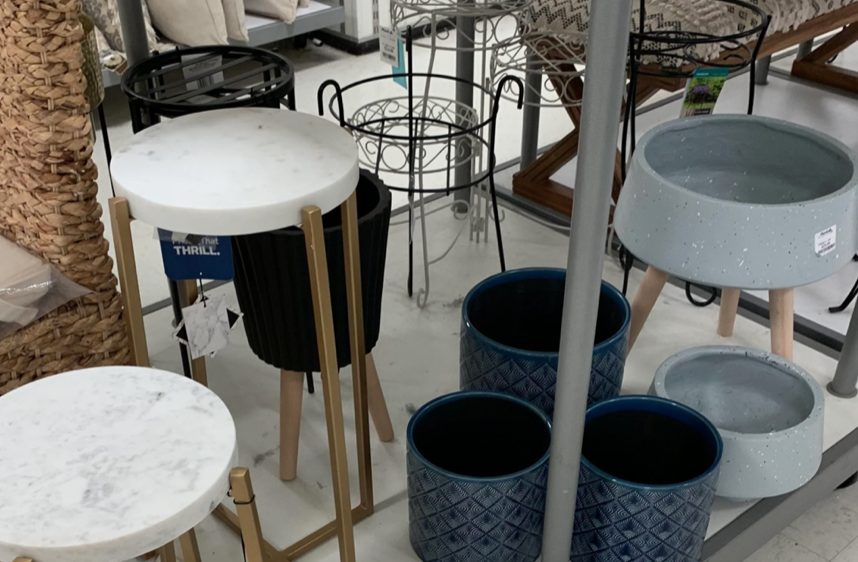 Credit: Optimistic_med via Reddit
Vases and planters are a lovely addition to a home. Unfortunately, mass-market products are often poor quality and prone to chipping, cracking and, depending on the finish, peeling. Many don't have the drainage holes necessary for plant survival either. If you buy from Home Depot, check the piece carefully before parting with your money.
Sliding shower doors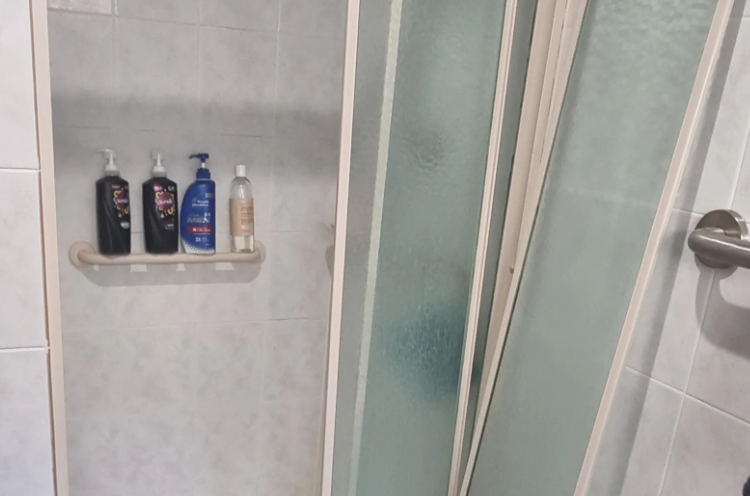 Credit: tuppamuchuppa via Reddit
Sliding shower doors are convenient and look good – especially when new. Many of Home Depot's products, however, have a poor reputation for longevity, with complaints that the wheels easily get clogged with hair, soap scum and limescale. While diligent cleaning might postpone the inevitable, it's a sad fact that, ultimately, replacement may be the only solution.
Rain shower heads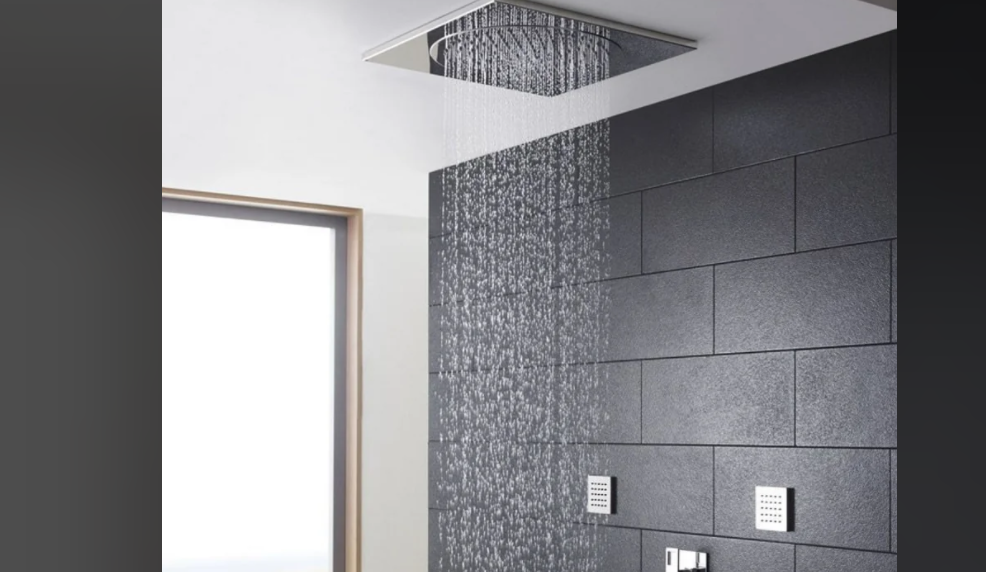 Credit: uofmman67 via Reddit
Always popular, a good rain shower head is truly a wonderful bathroom fitting. However, to get a rain shower head that lives up to expectations, you need to expect to pay for the privilege. Sadly, anecdotal evidence suggests that Home Depot's models are rarely up to the job. The tiny rubber water spouts are liable to dry up and stop working, forcing you to replace the entire shower head.
Faucets with pull-out spouts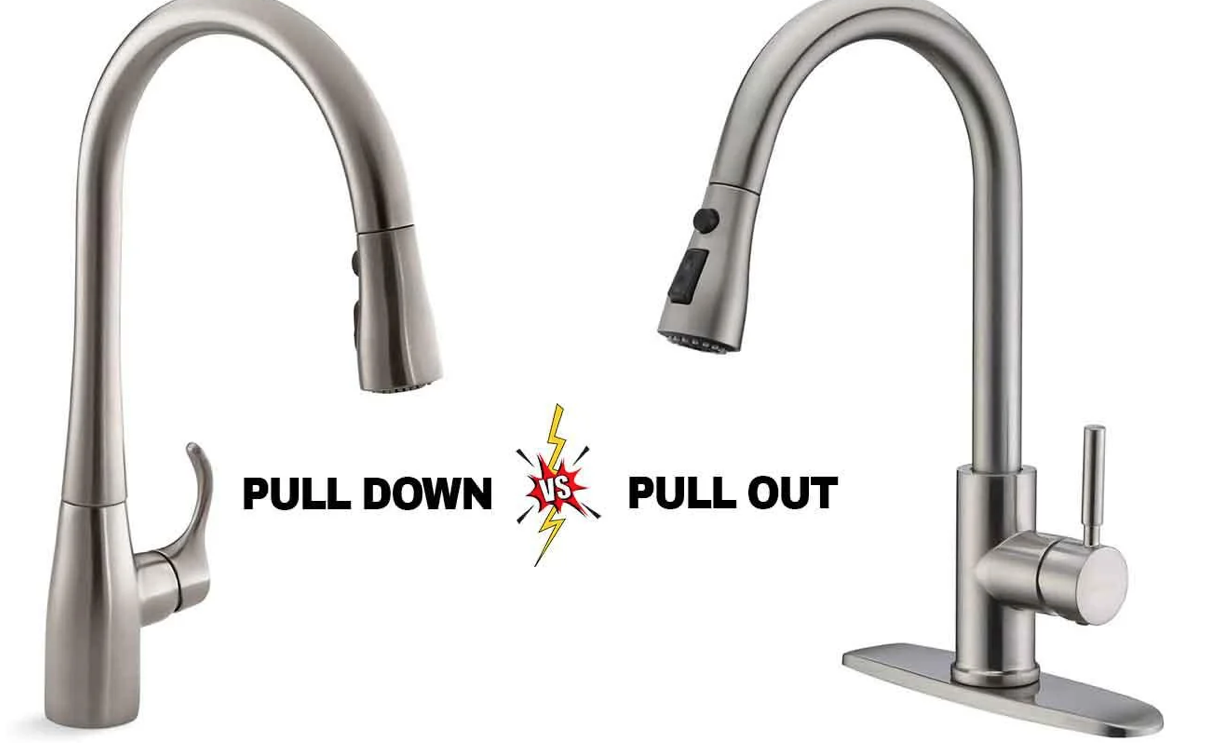 Credit: kitchenfaucetbrand via Reddit
Faucets with pull-out spouts are certainly easier to clean, at least in the short term. Longer term, however, you may find that the advantages of the easier cleaning are outweighed by a product that has a tendency to break and leave the faucet stuck in its pulled-out position. If you like the look of this style, choosing a pricier product from elsewhere can reduce the chance of it breaking.
Levered door handles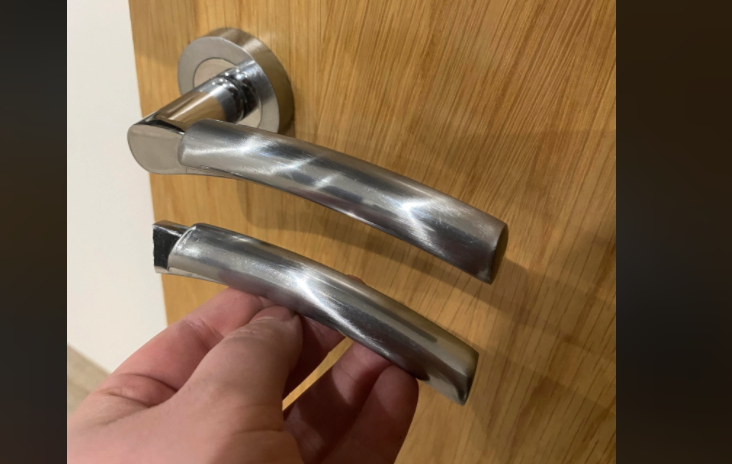 Credit: ImpactFire1021 via Reddit
With rare exceptions, door handles are some of the most heavily used hardware in any home. Consequently, it's important that they're robust and up to the job. Unfortunately, Home Depot levered door handles have a bad reputation among some real estate agents, who have identified them as one item they would never purchase from the store.
Spring door stops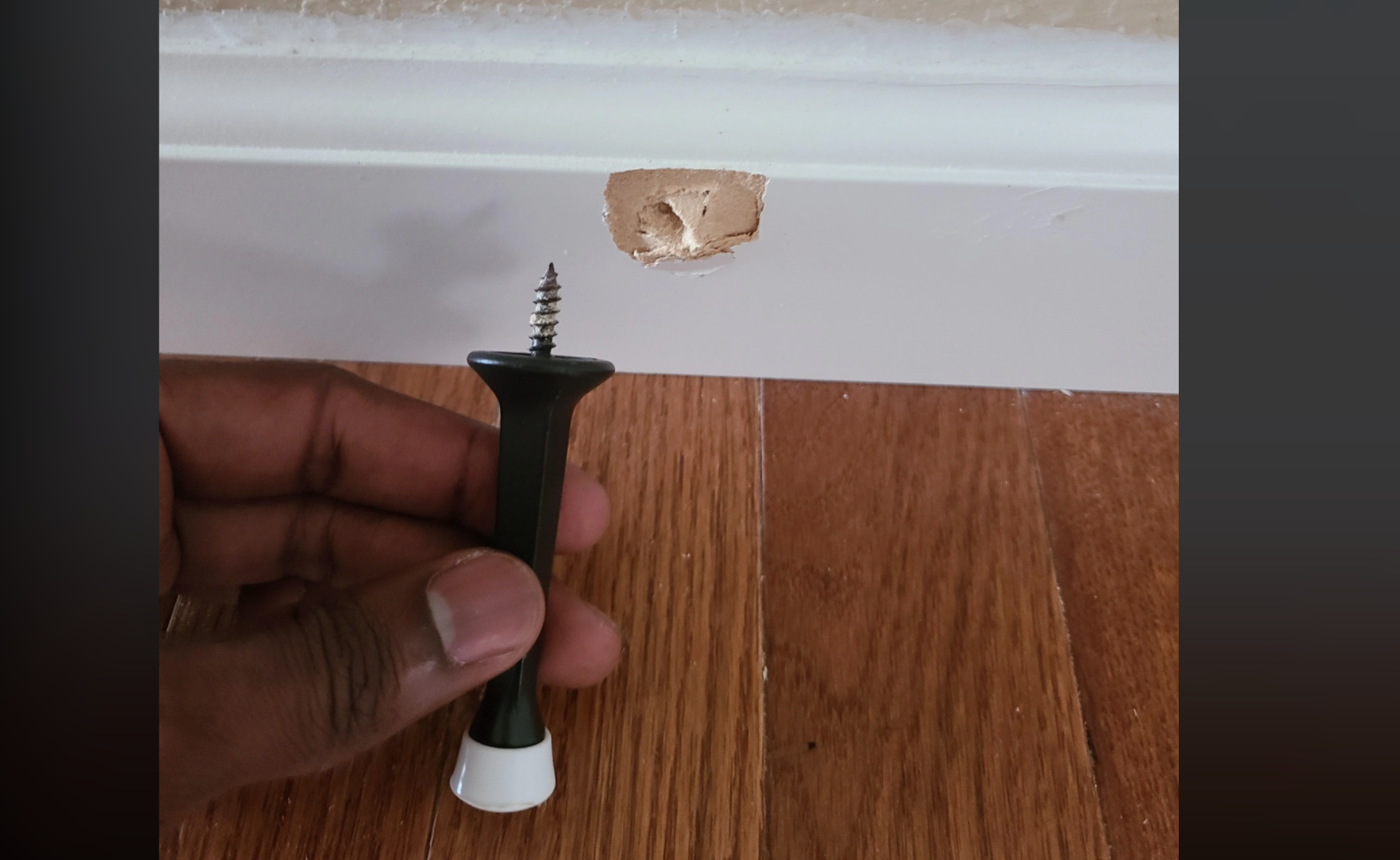 Credit: iKaotic2020 via Reddit
Door stops aren't an item that many of us give a great deal of thought to – at least until there's a newly painted room and a door without a functioning door stop. Although Home Depot's metal doorstops have a good reputation, with one real estate agent calling them "indestructible", the same cannot be said for their spring door stops.