This could be the most stupid selfie ever taken. It is of a student in an exam in the UK and had the caption: 'Just failed all my GCSE's and disqualified from taking public exams for the next 5 years but it's worth the RTs.'
Advertisement
-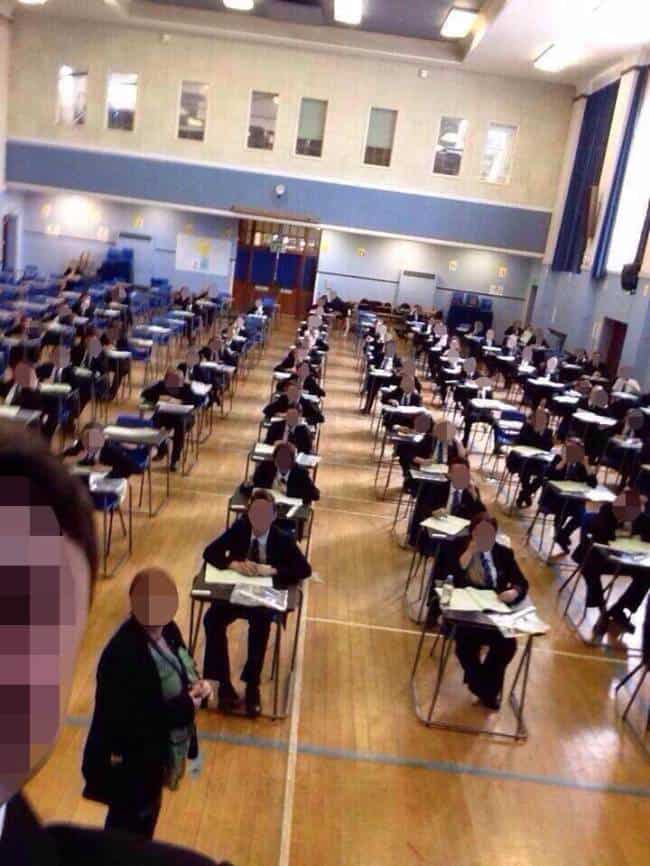 Advertisement
He was clearly not aware of just how popular the photo would become when it quickly received over 20,000 shares. The photo shows a kid to the right of the photo with his classmates looking on in amusement.
The teacher in the foreground does not look too impressed as the teen takes a selfie in the school sports hall that has been set up for their summer exams.
-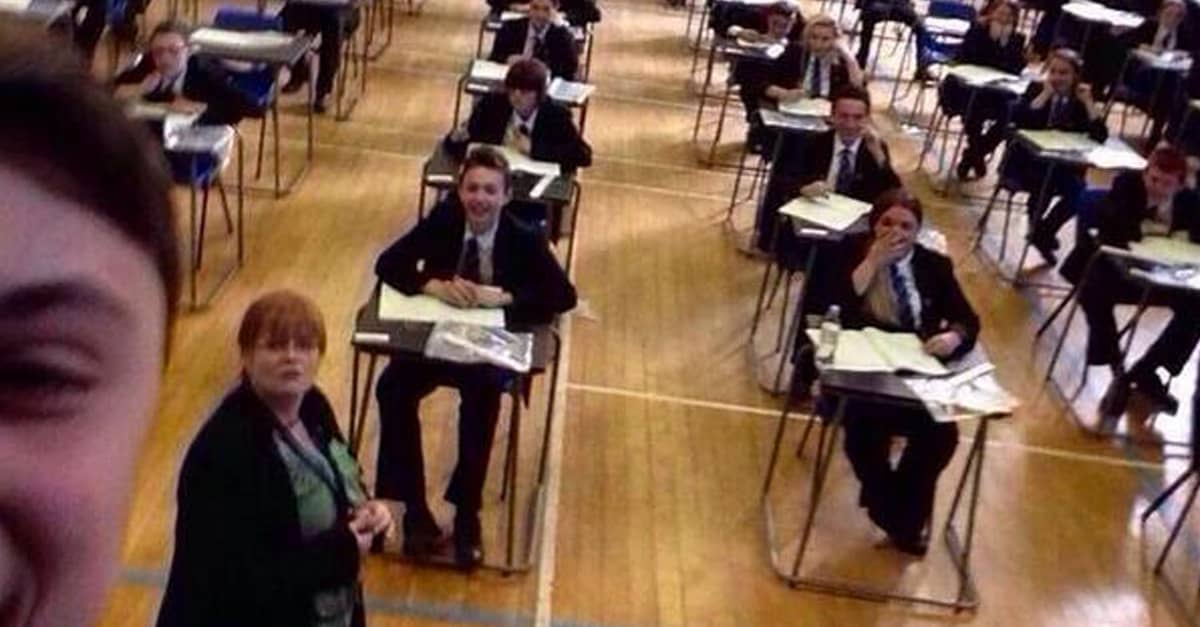 The owner of the Twitter account (who has not been verified), has since denied it is him in the picture saying that he was just mocking whoever it was that posted the original image. It is unclear whether or not he is just saying that because he is worried about getting into huge trouble at school.
Advertisement
Either way, it is pretty funny.