-
Advertisement
I wanted to share with you guys the story of this little boy who suffers from Aspergers which is a disorder that effects his communication skills and his ability to make friends. When his mother asked him who he was going to invite to his birthday, he said nobody as he had no friends.
So she took to Facebook in an attempt to make him feel special on his big day, launching a page called Colin Is Eleven which has been inundated with messages of support. The page has only been live since February 2nd and it has already gathered over 1 million fans.
Advertisement
She said: 'I created this page for my amazing, wonderful, challenging son who is about to turn 11 on March 9. Because of Colin's disabilities, social skills are not easy for him, and he often acts out in school, and the other kids don't like him.
-
'So when I asked him if he wanted a party for his birthday, he said there wasn't a point because he has no friends. He eats lunch alone in the office everyday because no one will let him sit with them, and rather than force someone to be unhappy with his presence, he sits alone in the office.
Advertisement
'I thought, if I could create a page where people could send him positive thoughts and encouraging words, that would be better than any birthday party.'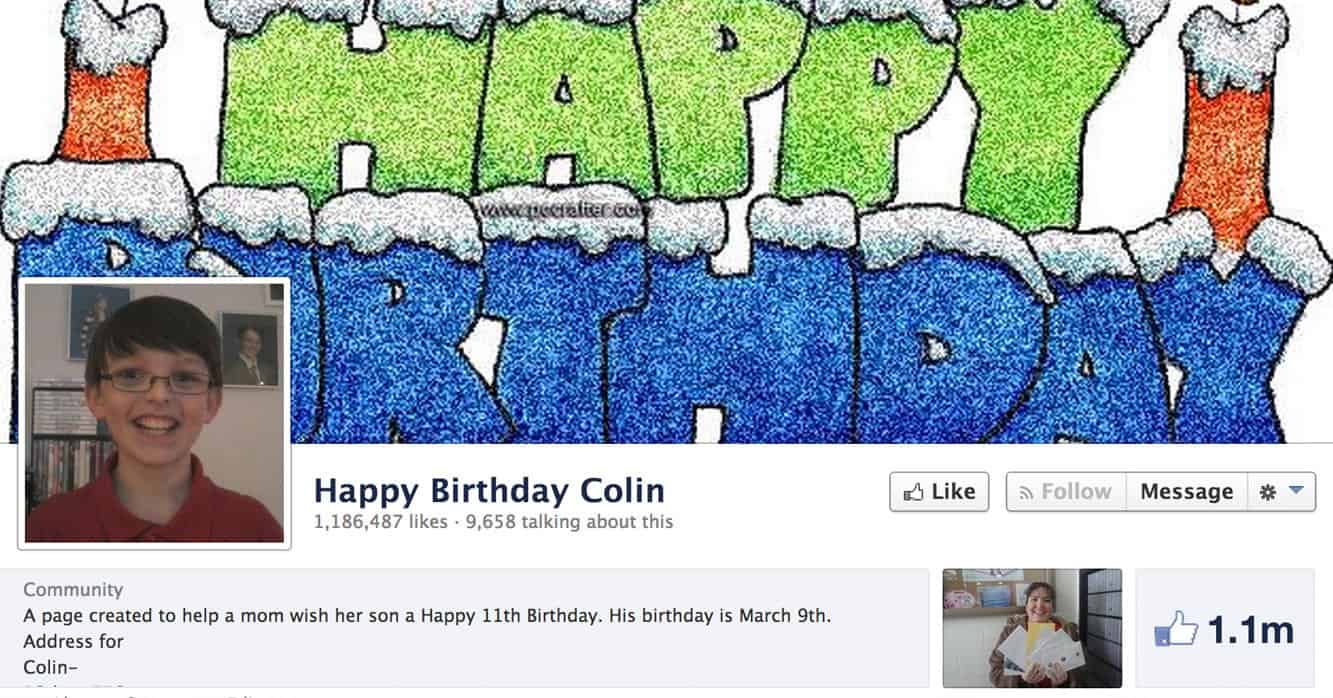 We love the idea and hope Colin has a fantastic birthday.  
Advertisement