-
Advertisement
Limbitless Solutions is a project run at the University of Central Florida and part of The Collective Project. The project is led by a student called Albert Manero which is changing lives with his work on 3d printed bionic limbs.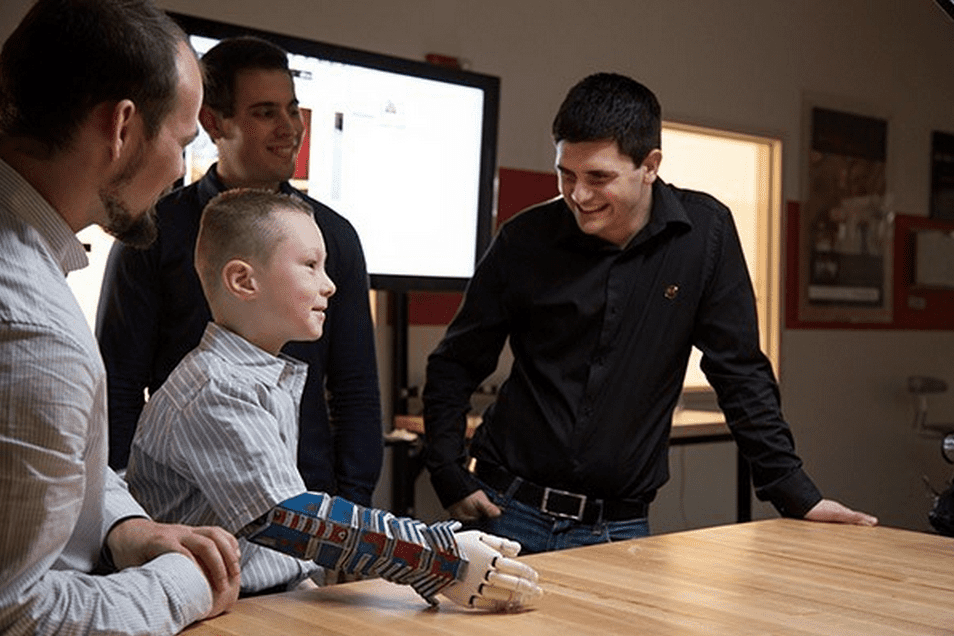 After hearing about children with "no hope", Albert set out to change their lives forever. His main aim is to develop and provide these bionic arms to the children with no cost to the parents. So far he is achieving his goal.
Advertisement
In the video below we see Robert Downey Jr. in character as Tony Stark making a little boy's dreams come true thanks to the hard work of Alberto and the Collective Project.
-
If you would like to make a donation to this amazing cause please visit their site.
Advertisement