-
Advertisement
Matt Myles, winner of £1million on the EuroMillions raffle, took a stand to encourage men to speak up about domestic abuse. He was a victim of domestic abuse himself, having been attacked by his now ex-girlfriend, Carla Chamberlain, 24.
The two broke up just before his big lottery win. Carla, who is a body builder, was criticising Matt's physique, which was a main factor in their breakup, according to The Daily Mail  .
Advertisement
28-year-old Matt quit his job as soon as the money started coming in and decided to take his friends on a seven-month long 'bender', booking into 5-star hotels along the way.
Advertisement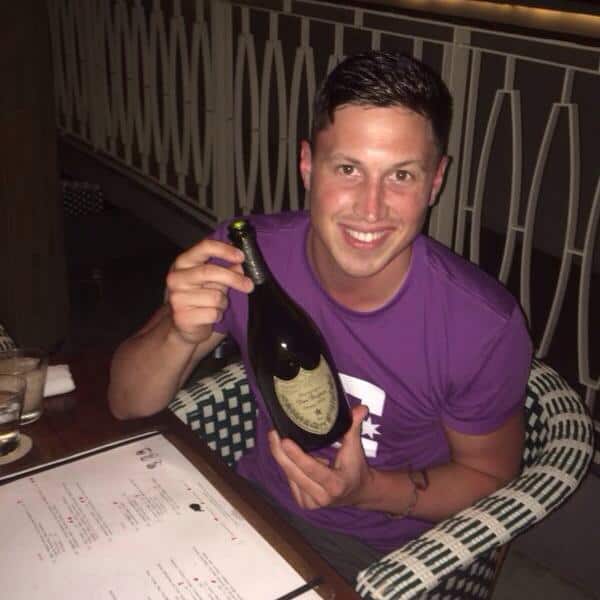 When he returned home from the 'bender' he and Chamberlain got back together. Things would soon get worse when she discovered a Snapchat from a girl Matt met during his time away with his friends. She went into a rage and violently attacked her boyfriend. Her reaction led to another breakup, and this time Matt took her to court.
The lottery win was the most amazing thing that ever happened to me but ironically it also led to the worst thing that ever happened in my life – suffering domestic abuse at the hands of the woman I loved. Carla said, 'Why the **** are you getting pictures from her? I bet she sends you more than that.' She'd just had huge, acrylic glittery nails done and she scratched my face. I told her to get off and then she punched me in the face. He told the Daily Mail
-
Advertisement
She also reportedly cursed and struck him in the groin. She was fined £650 after being convicted of two common assaults and criminal damage.
Matt wants to end the 'taboo' that keeps men from speaking out when abused by female partners.
Domestic abuse against men remains one of Britain's last great taboos. Many men won't get help because they fear they won't be believed or they'll be laughed at. In reality when they do come forward they are taken seriously.He added