-
Advertisement
In case you missed the Oscar's this year, this was a speech by Lupita Nyongo as she accepts her Oscar for 12 Years a Slave.
In the speech she mentions a letter written to her from a black girl recently who told her until she came across Lupita, she was planning to bleach her skin lighter.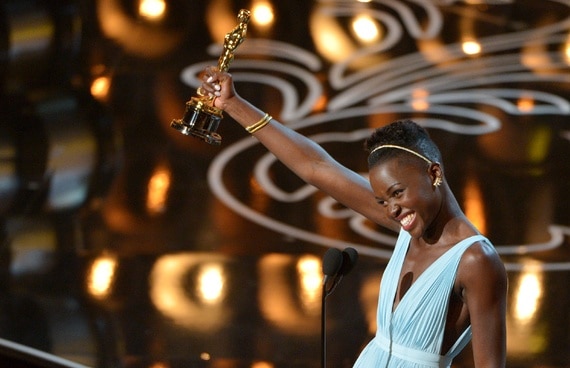 Advertisement
-
Lupita then goes onto talk about her childhood in a similar situation who had pleaded with God to make her skin a little lighter in tone. She then goes on to talk about her discovery of the supermodel Alek Wek. After Alek become so famous for being beautiful, Lupita could start to see that she was also beautiful.
My favourite part is the end where she says "There is no shade in the beauty that comes from inside".
It is a gorgeous speech. I hope you enjoy.
Advertisement
Share this (if you think she is an inspiration, like I do, or if you just like what she had to say) by clicking the Facebook and Twitter buttons below.