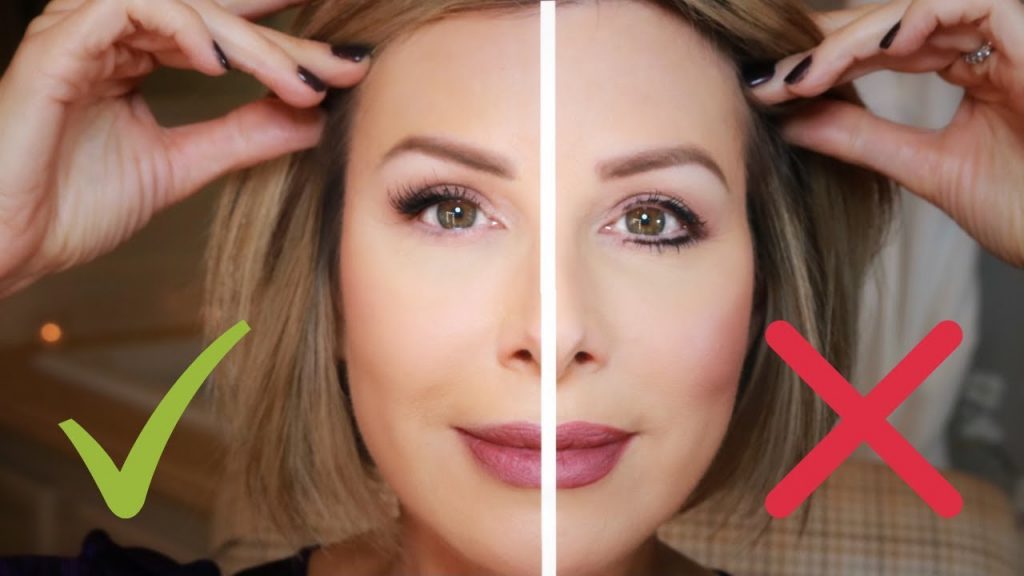 Credit: Dominque Sachse TV
1. Don't cake your face!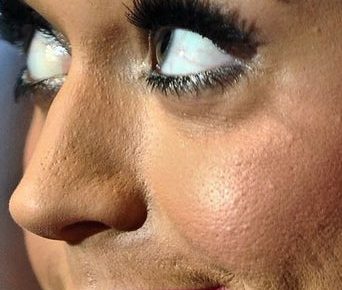 Credit: FW Beauty
Many women will add multiple layers of makeup as a way to combat any imperfections they want to hide. The biggest trend is to apply a thick layer of concealer under your eye in an attempted to hide their under eye bags. However, doing this will make the concealer crease and crack due to how much your eyes move around throughout the day. Instead, simply apply 3 dots under the eye.
2. Don't bake!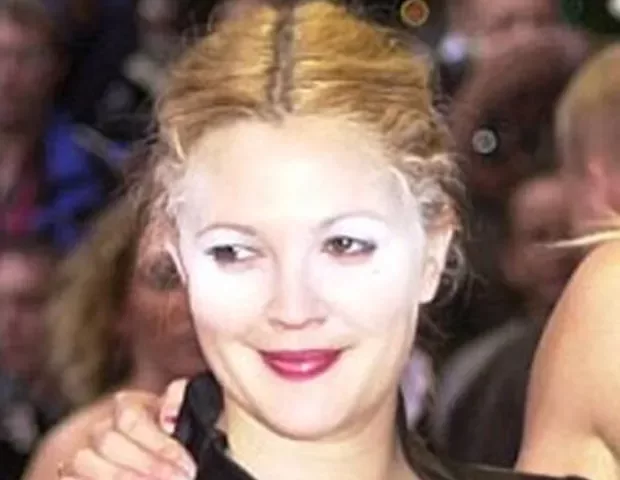 Credit: Beauty Blog Wales
Social media made 'baking' an everyday trend, whereby you apply a thick layer of powder, let it set on your face and then brush it away. Whilst this is a good way to keep your makeup in place and not sweat it off, older women will struggle doing this as it will emphasise their wrinkles. Instead, apply a small amount of powder with a brush using a patting motion.
3. Contouring is the biggest ager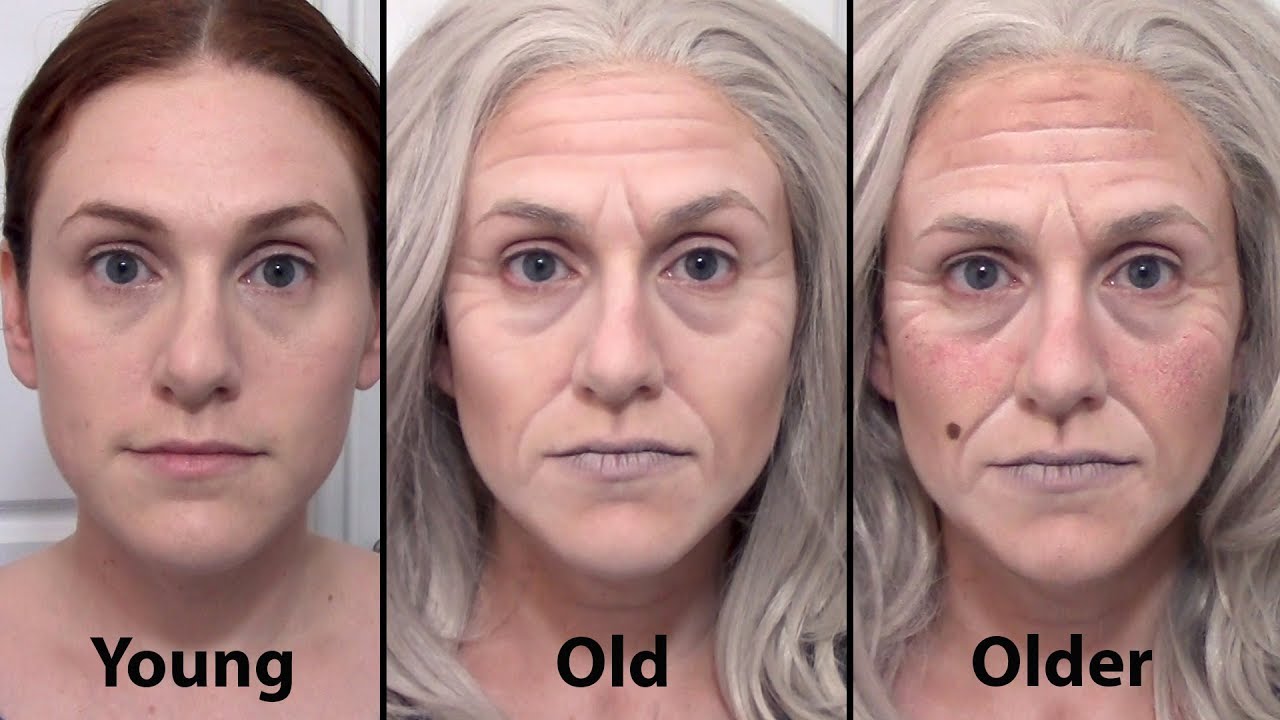 Credit: Gwenyth Price via YouTube
Contouring at an older age will actually make you look much older, despite what you may think. This is because we associate youth with having a rounder face – due to younger women having 'baby fat' which makes them look younger. Therefore, the older you get, the less you should contour. Instead, apply a cream bronzer higher up, which will warm up the face without adding unnecessary structure.
4. Eyebrows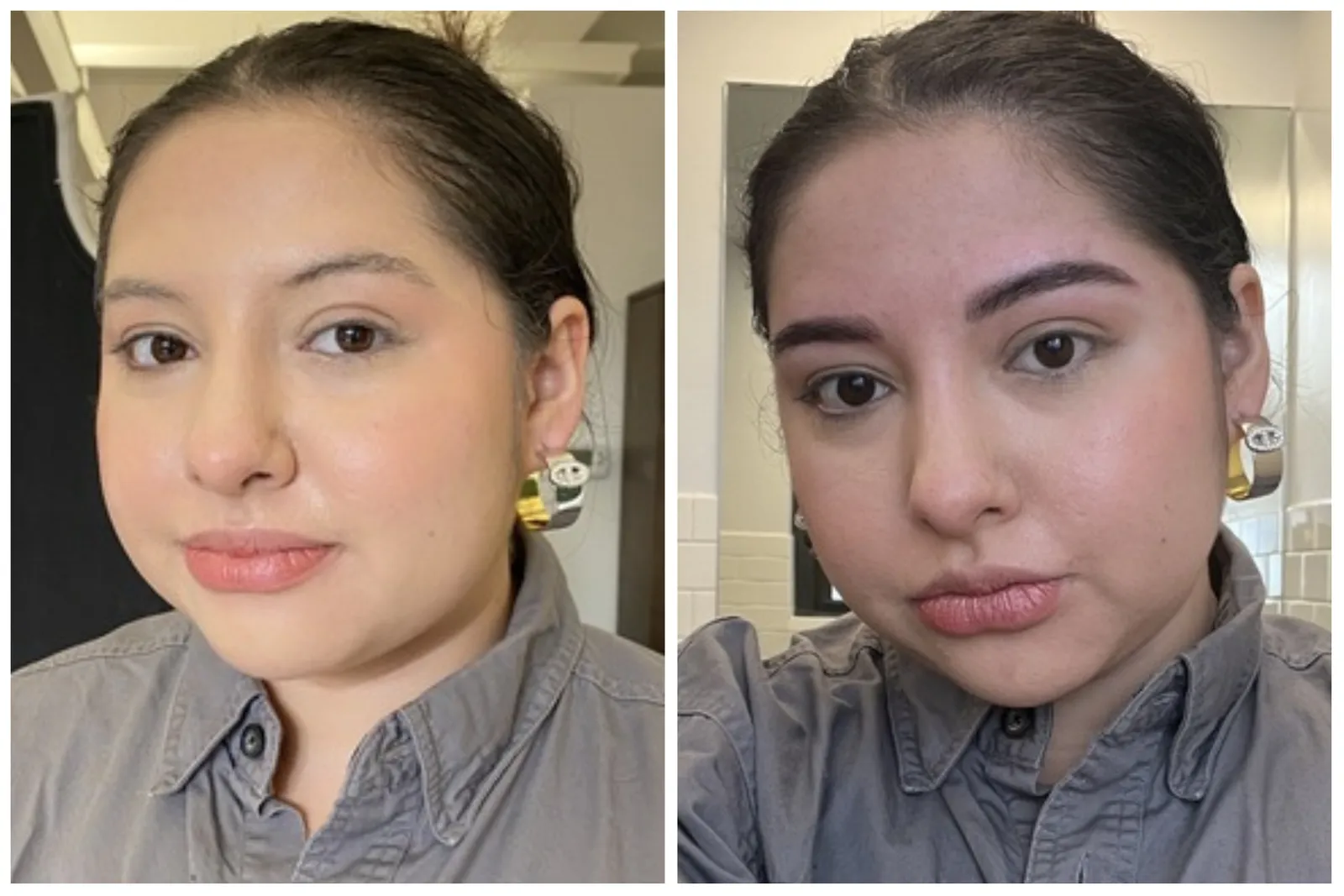 Credit: Glamour Magazine
Eyebrows completely shape your face, without good brows your makeup won't look its best. Avoid making your eyebrows super dark, many women get their brows micro-bladed dark thinking it will – however this adds too much dimension to the face. Also, don't over perfect your brows, filling in your brows with one blocky colour makes them look too fake, instead just use eyebrow gel and fill in sparse areas.
5. Do not use any black around the eyes!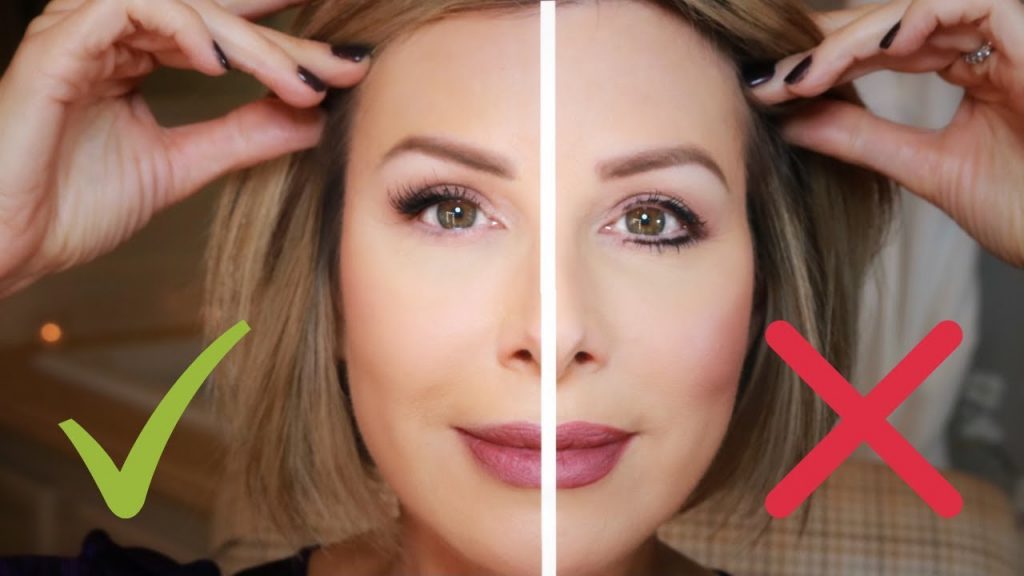 Credit: Dominque Sachse TV
Using black liner around the eyes gives you an extremely severe and aged look. A lot of women do this to enhance their eyes, however it actually does the opposite and makes your eye look smaller and more tired. Especially avoid applying black on your water line! Instead, to make your eyes pop use a brown mascara to give a more natural look, and if you do want to liner around the eyes – use a brown liner!
6. Always use mascara!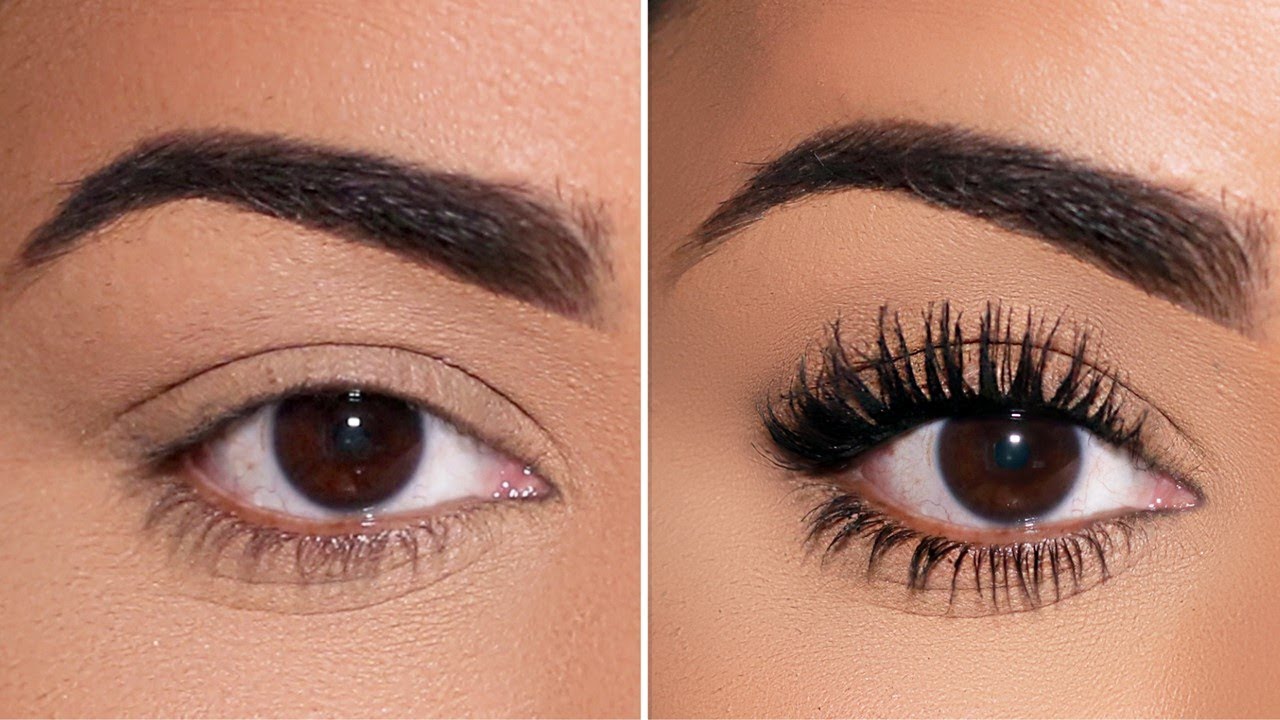 Credit: Smitha Deepak via YouTube
Using mascara is one of the most crucial steps of a makeup routine simply because of how much it transforms and ties in the whole makeup look. Firstly, if you have a full face of makeup without mascara then the look may seem unfinished. Secondly, applying mascara with eyeshadow brings together the whole eye look! If you don't like mascara, look into a brown mascara which won't look as harsh.
7. Don't apply mascara on the bottom lashes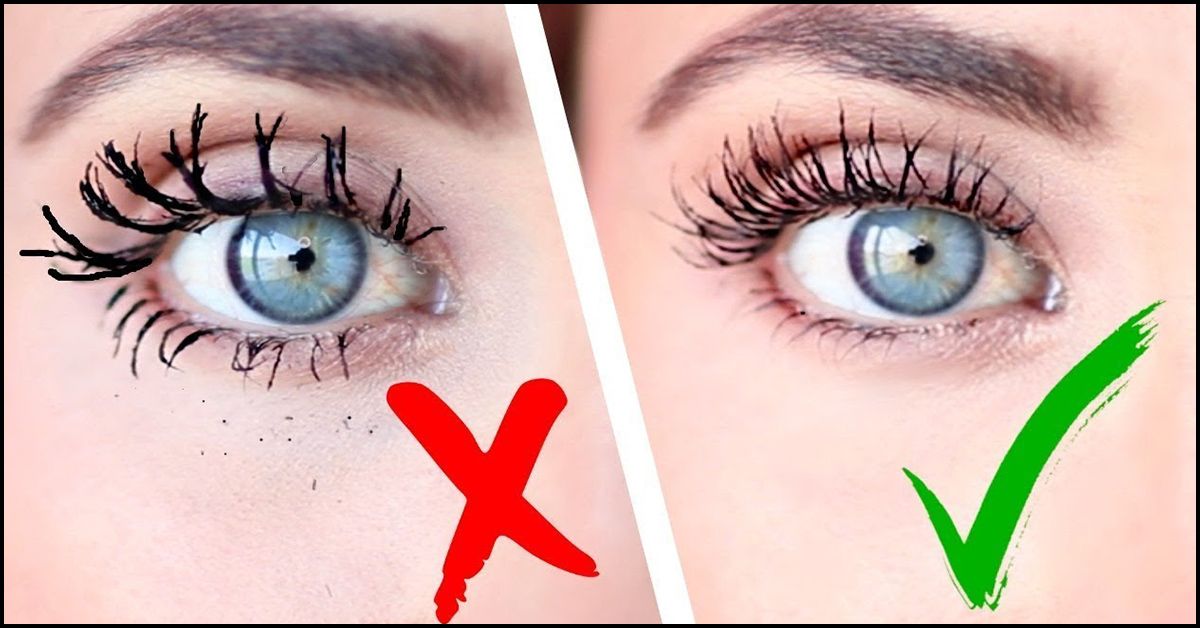 Credit: mybeautifulflaws.com
Now, this is subjective to every person, for some women it may work! However, for an older woman, applying bottom lash mascara may make their eyes look too heavy due to their 'older' face shape with wrinkles and their eyes naturally drooping as they get older. If you still really like applying mascara, try buying a clear mascara which still lengthens your lashes without making it look heavy.
8. Watch what lipsticks you wear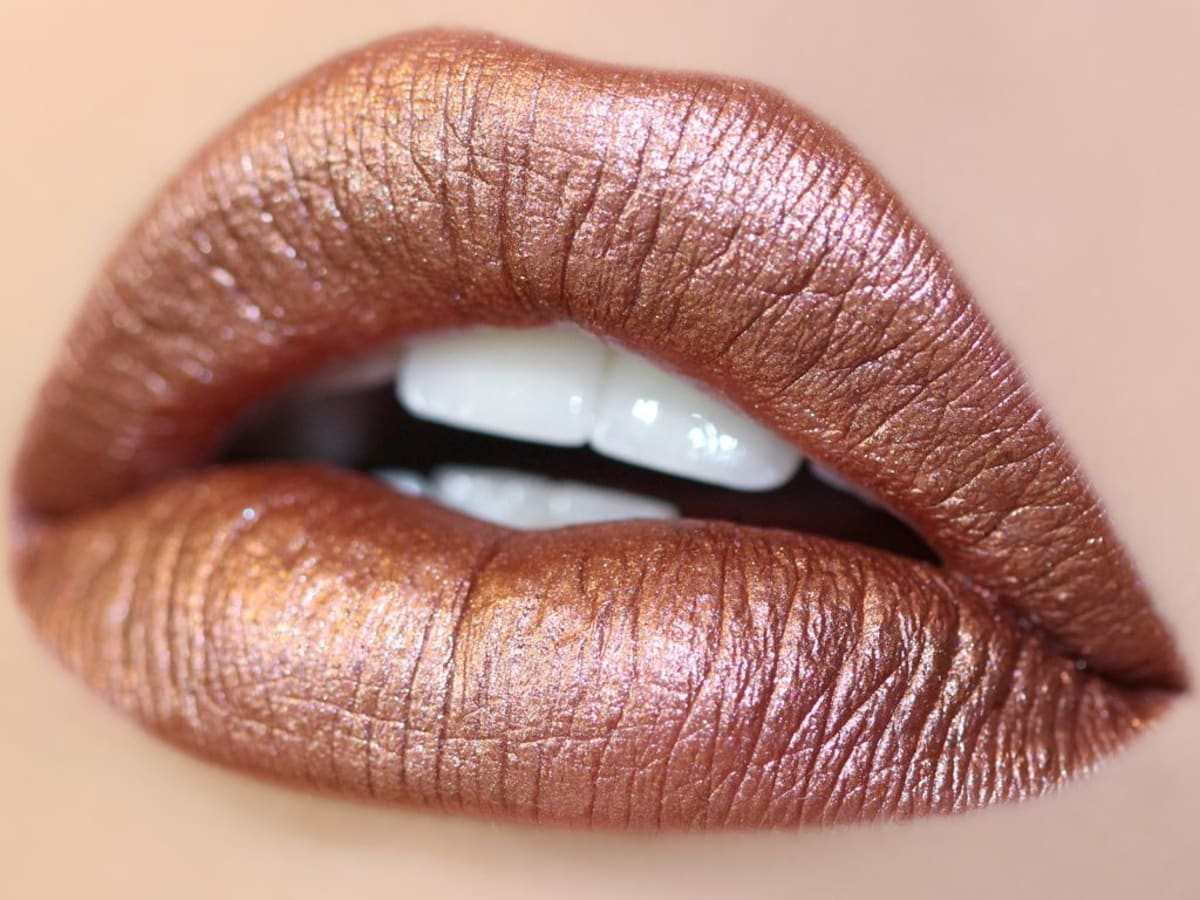 Credit: ColourPop Ultra Metallic Lip in Man Eater via colourpop.com
Some of the lipsticks you should never even consider wearing is; frosty lipsticks – these make you look like you've smeared concealer on your lips and then added a shimmer on top, metallic lipsticks – this enhances the wrinkles on your lips, and statement nude lipsticks with no lip liner – an older woman may struggle with this as it will make your face look duller and pale.
9. Always use lipliner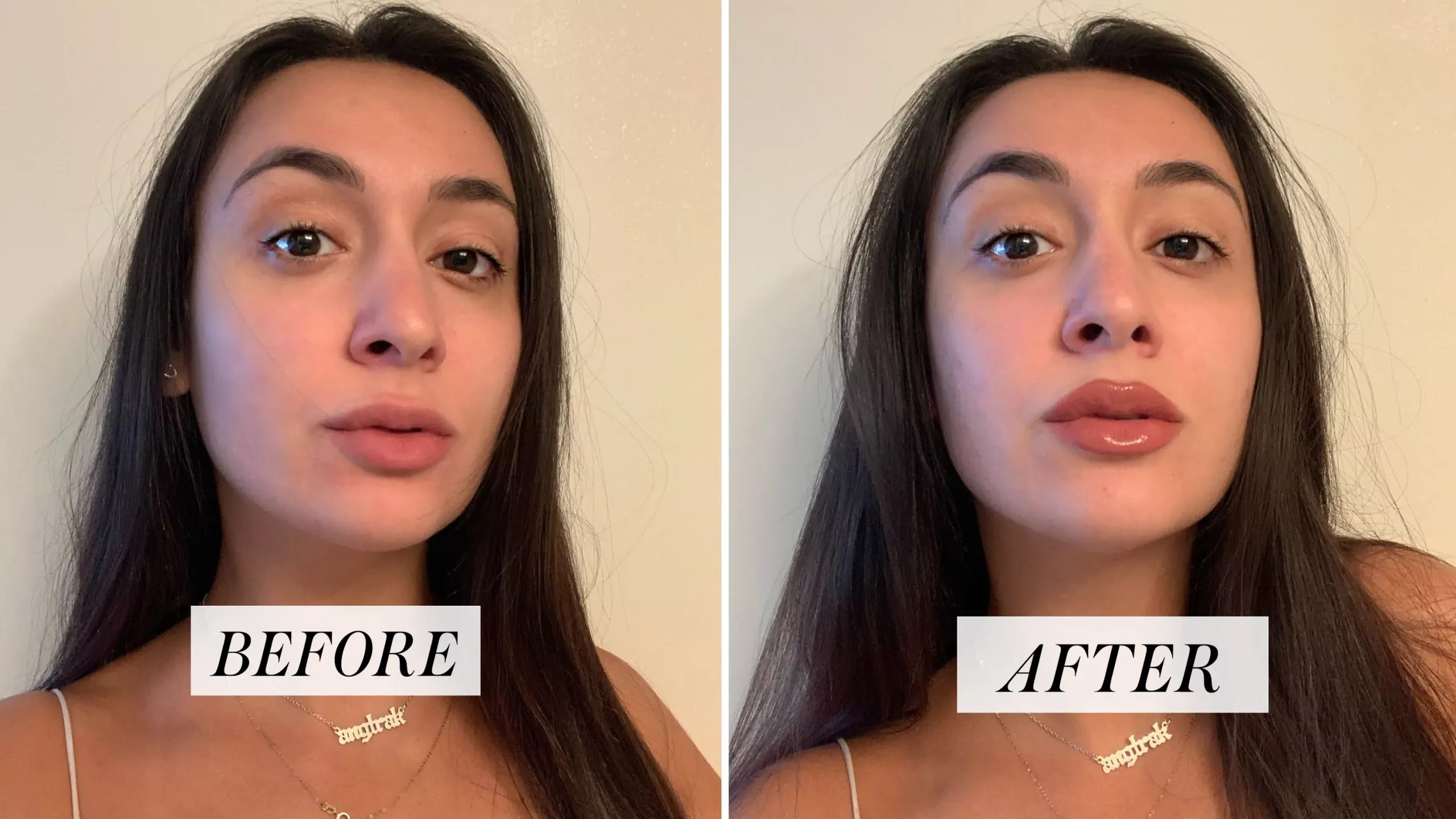 Credit: Angela Trakoshis via Allure.com
When wanting to wear anything on your lips, many women make the mistake of going straight in with the lip product without firstly applying a lipliner. Using a lip liner adds dimensions to the lip, makes them stand out in the best way and will avoid the lipstick from fading in with your base makeup- especially when applying a nude lipstick.
10. Don't use a matte foundation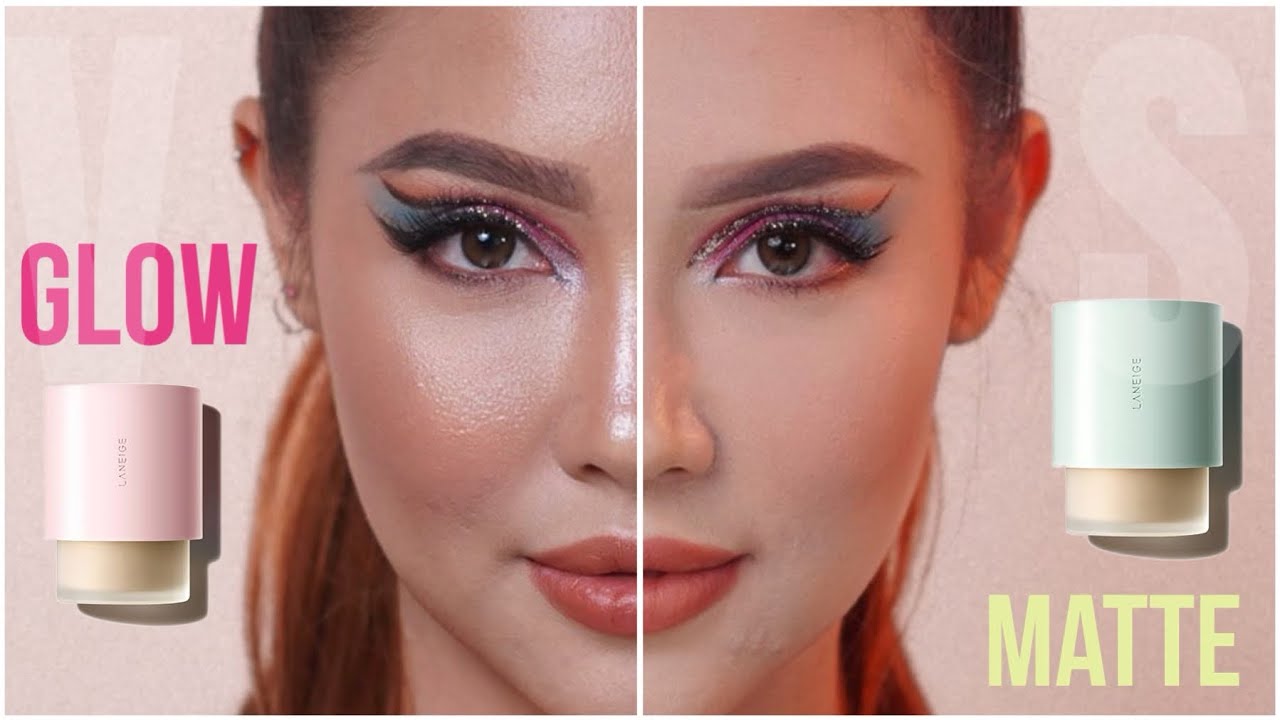 Credit: Lidia Fang via YouTube
As our skin gets older, we are prone to getting drier and drier skin. Therefore, when applying makeup you want to aim to combat this, rather than enhance it. A matte foundation is often notoriously drying and will only show off your dry patches more, instead use a dewy, water based foundation. This will instead put more moisture into the skin, giving you a healthier glow.