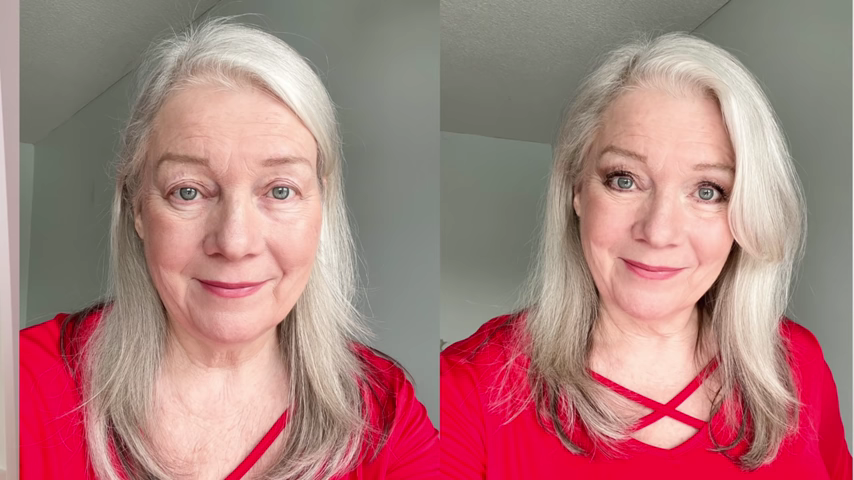 Credit: Awesome over 50 via Youtube
Don't put too much makeup on your bags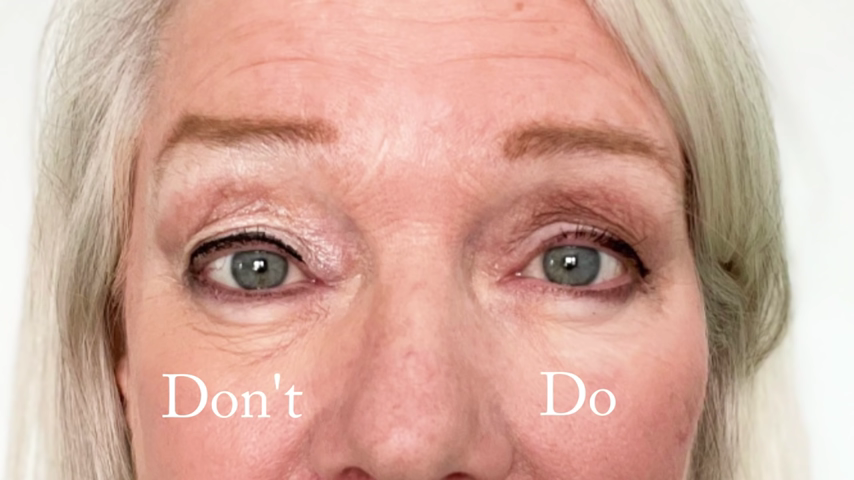 Credit: Awesome over 50 via Youtube
We all want to cover up those pesky eye bags – they're both unattractive and can make you look old beyond your years. It may be tempting to layer makeup just beneath the eye, slathering heaps of foundation to keep those bags at bay. Really, all you need is a small dab of moisturizing concealer.
Use primer on your eyelids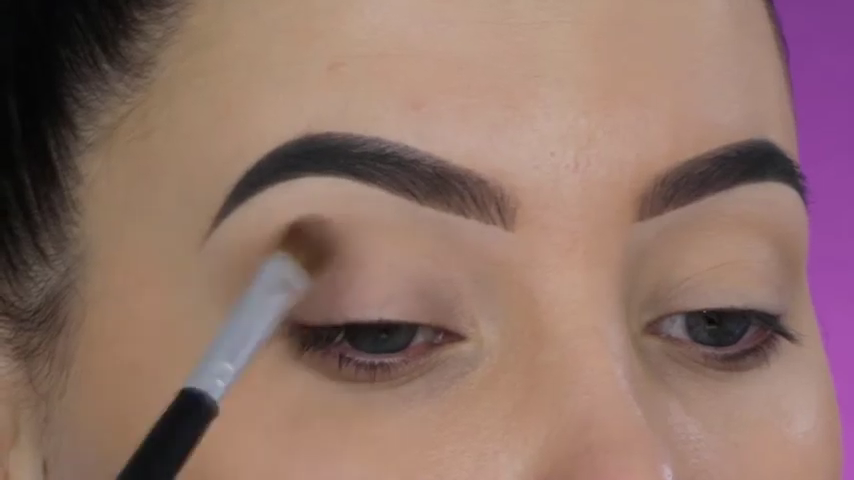 Credit: Makeupstudiochannel via Youtube
Using a primer on your eyelids creates an even base for makeup to be applied. Without using primer, your eye makeup can appear creased throughout the day. Not only does this create an uneven, patchy look, but a lack of primer can also give the impression of wrinkled eyelids – something we all want to avoid.
Use concealer on the side of your nose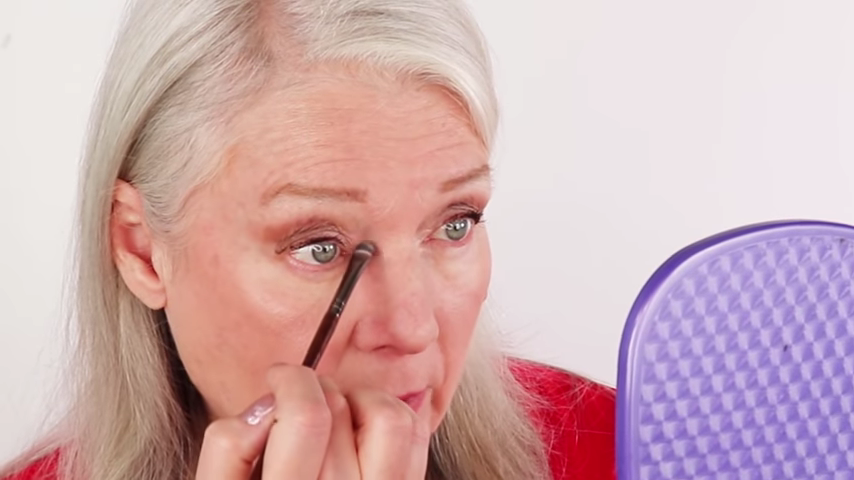 Credit: Awesome over 50 via Youtube
Applying concealer on the side and the bridge of your nose can bring a touch of brightness to your face, making you look more youthful. Not only does this tip make you look younger, it can also reduce shadows, giving you the illusion of having a slimmer nose.
Color your wrinkles with a white pencil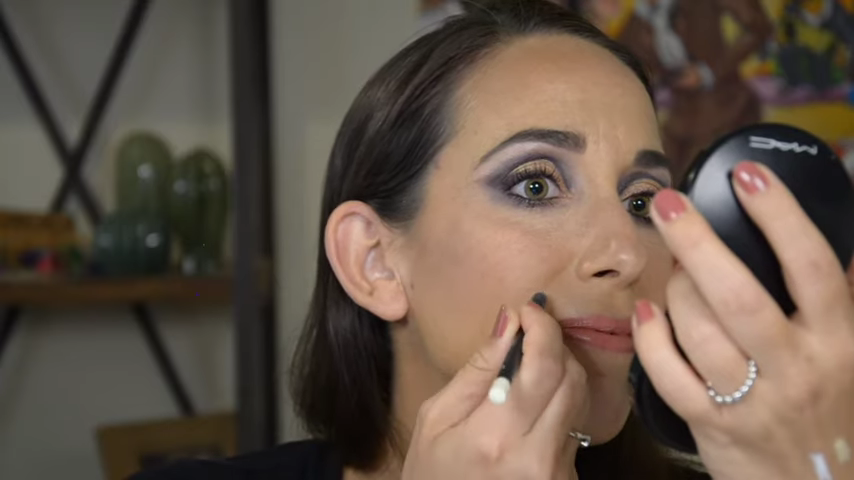 Credit: Dana's channel – mostly makeup via Youtube
Trace your fine lines with a white pencil, getting inside each one. Once you've done this, apply your foundation as usual. The white base from the pencil gives light to every wrinkle, essentially hiding potentially deep-set shadows and making them less noticeable.
Use anti-shine balm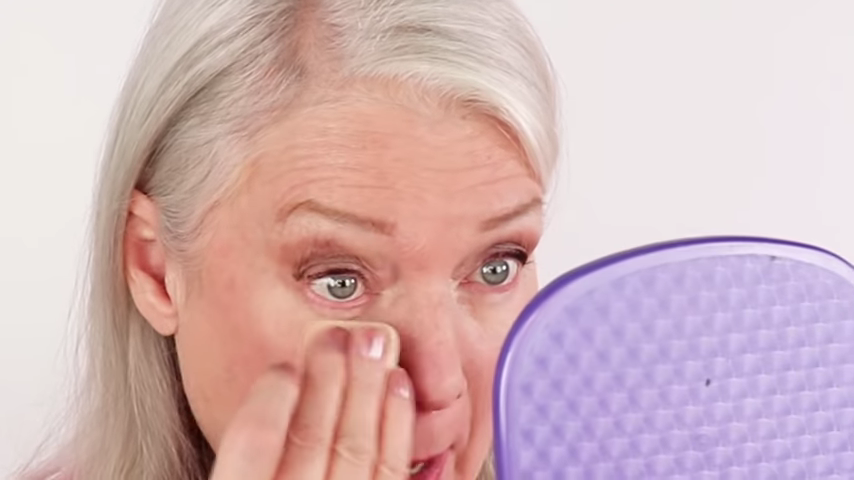 Credit: Awesome over 50 via Youtube
Anti-shine makeup products help to control oil and shine levels, helping to improve your skin's hydration while minimizing greasy, worn skin. Apply a small touch of anti-shine balm around your under-eye area to help reduce the prominence of dark circles, shaving years off your age and erasing wrinkles.
Ensure your foundation matches your skin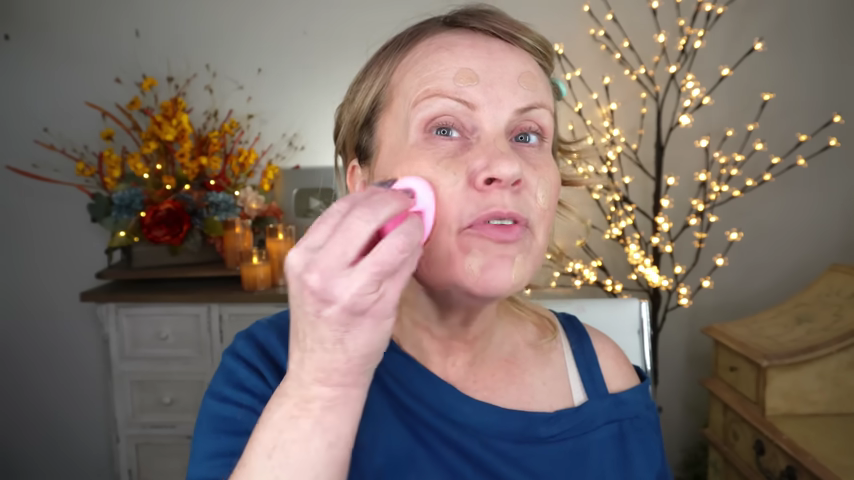 Credit: MrsMelissaM via Youtube
Don't be afraid to mix and match foundations. Sometimes, combining two together can create the perfect shade for your skin tone, helping to cover up all of those pesky lines and wrinkles. Experiment with different products until you find one that's perfect for you.
Apply a thin line of eyeliner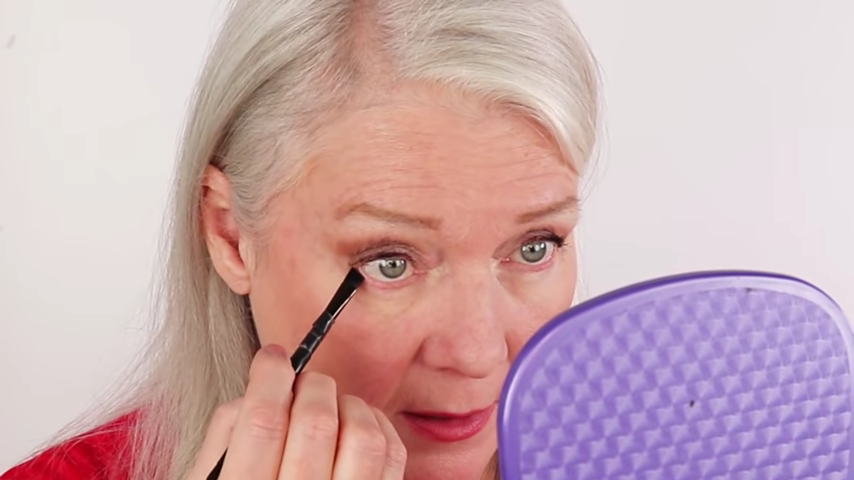 Credit: Awesome over 50 via Youtube
Don't overdo it with the eyeliner. Coating your eyes in thick lashings of makeup only draws attention to problem areas – something that should be avoided at all costs. Instead, keep it light. Apply a tiny, thin line to your lower lid for a more sophisticated look.
Flick your eyeliner in the direction of your lashes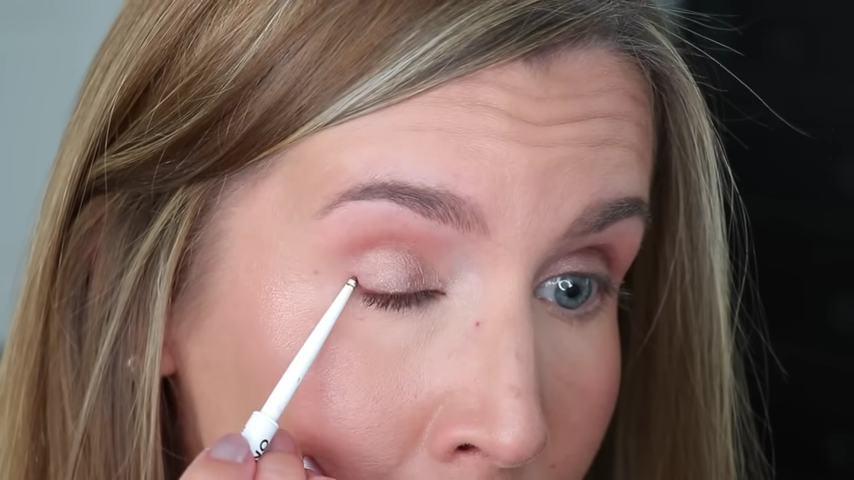 Credit: Stephanie Marie via Youtube
When applying eyeliner to your upper lid, take a few seconds to add a little extra flick along the side of your eye, going in the same direction as your eyelashes. This gives your eye an extra little flourish, taking away any unwanted attention from your wrinkles and placing the focus onto your sleek makeup look.
Keep mascara levels on the low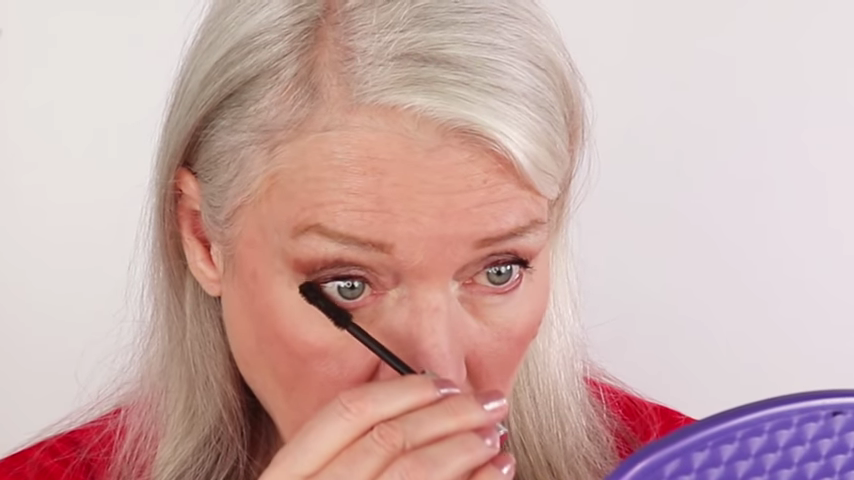 Credit: Awesome over 50 via Youtube
Sometimes, less is more. That's the case when it comes to mascara. Using too much can make you look clown-like, hardly an attractive look. Instead, keep it simple – just a light dusting is enough to make your lashes look long and feminine. This will draw attention away from any lines and help you to keep that youthful glow.
Use natural makeup products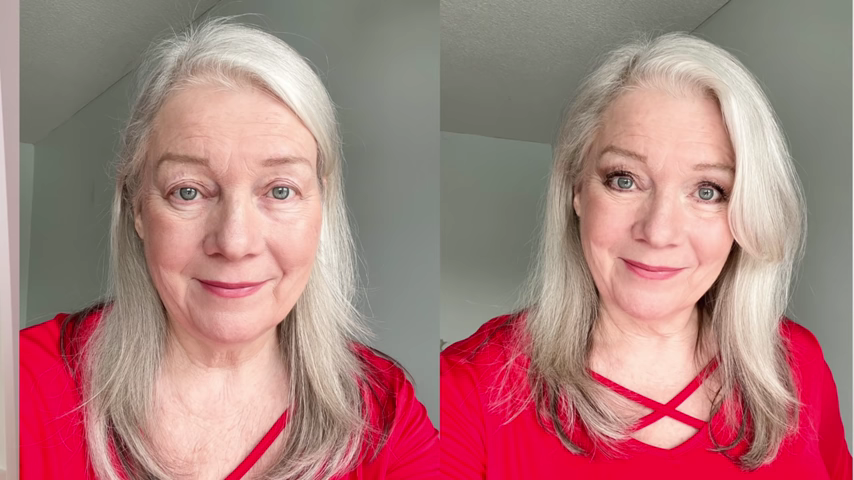 Credit: Awesome over 50 via Youtube
No-makeup makeup looks are all the rage right now. Long gone are the days of orange foundation and panda-like eyes – the focus is on natural-looking products. Not only can they help you look 10 years younger, but natural products are also better for your skin, reducing exposure to harmful ingredients.
Go for a pale lip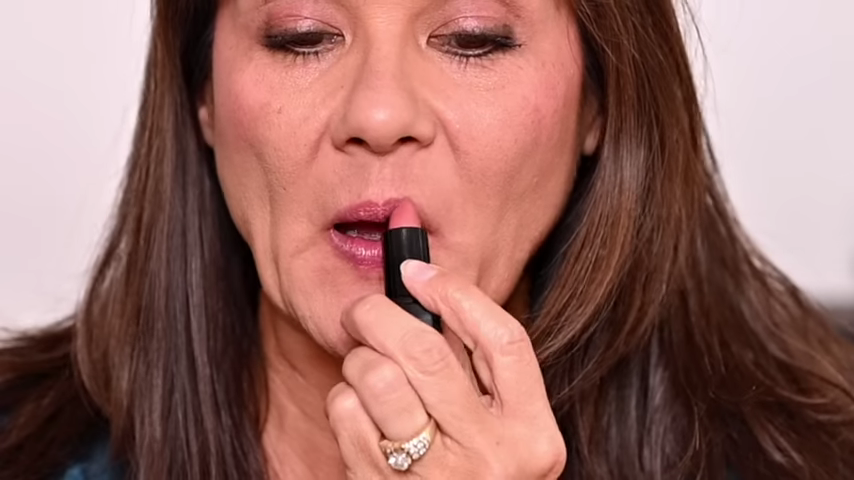 Credit: Lisa Monique via YouTube
While bold, dark lipsticks may have been in fashion two years ago, it may be time to make a change. Opting for nude or neutral tones will bring a sense of brightness to your face, helping you to look more youthful. If you're dubious about using nude shades, go for light pinks.
Apply everything in thin layers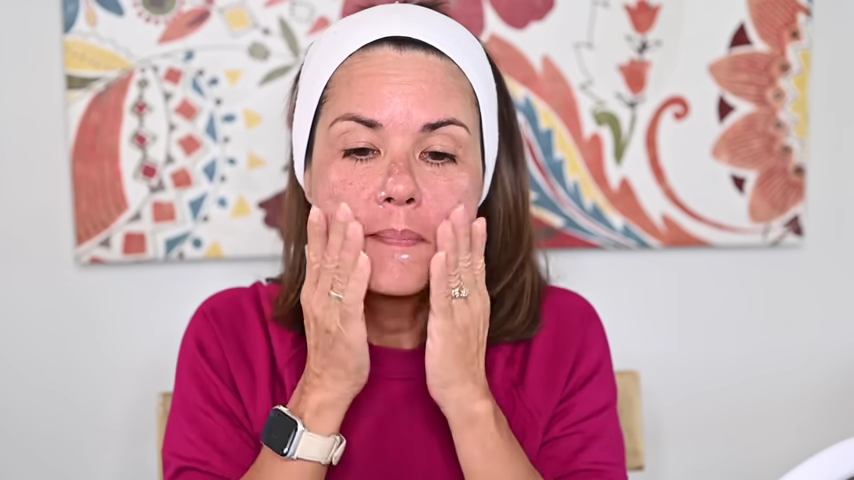 Credit: Lisa Monique via YouTube
You may be considering applying thick lashing of makeup in an attempt to cover up your lines and wrinkles. This will only cause makeup to clump in your grooves, drawing more attention to them. Instead, start with a light, thin application – the less product there is to clump in your wrinkles, the better.
Angle your blush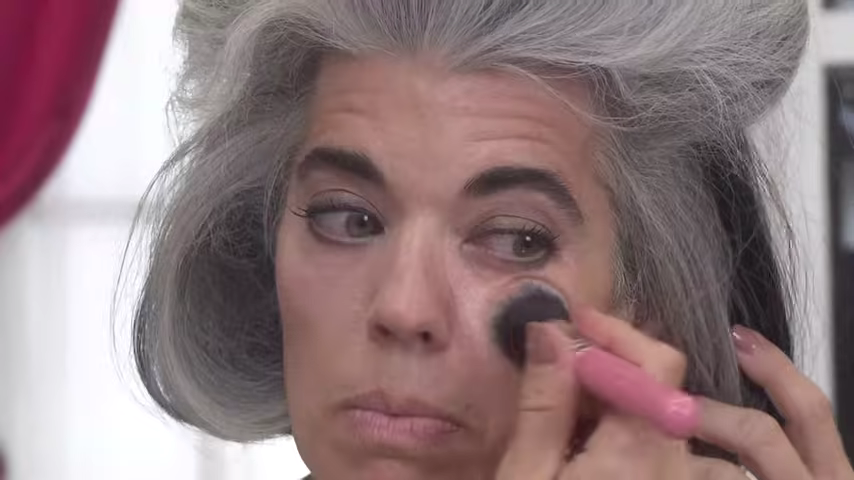 Credit: Nikol Johnson via YouTube
If you do opt for a powder blush, it's important that you apply it correctly. Avoid looking garish and clown-like by applying a small amount of blush in the correct areas – namely on the tops of your cheeks. Sweep it backward, angling it to the edge of your face to give an illusion of tighter skin.
Use eye creams that contain caffeine
Credit: Younique by Melissa ( Over 50 Beauty) via YouTube
Your eyes become puffy with age as traces of fat gradually replace your worn tissues and muscles. Combat this inevitability by using eye products that contain caffeine, helping to tighten and remove the puffiness from your eye area. Apply the product gently so that you don't strain the muscle, creating more wrinkles.
Color correct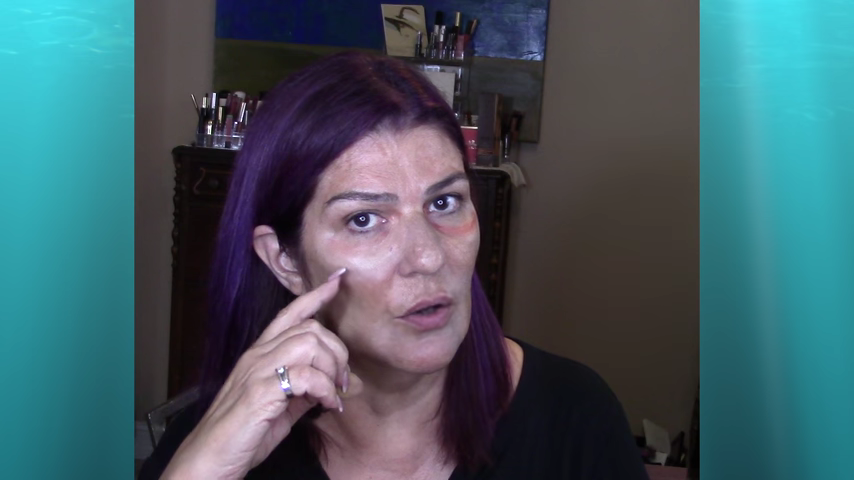 Credit: Marlene Fab & Glam Over 50 via YouTube
Sometimes, concealer isn't enough. Purchase some color correcting makeup to ensure the tone of your makeup isn't too vivid – or too pale. If your makeup is looking too red, apply some yellow or green corrector. To counter blue hues, use peach or pink tones to balance it out.
Use a lip pencil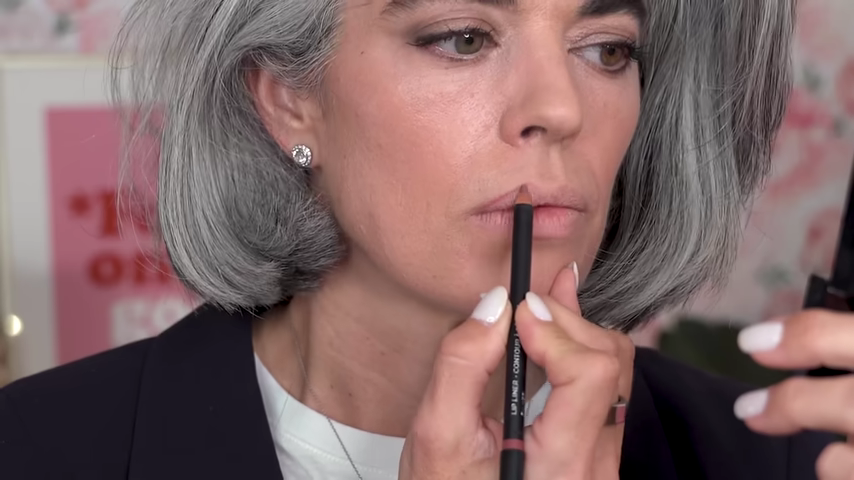 Credit: Nikol Johnson via YouTube
Draw an outline around your lips with a lip pencil, setting everything in place. Once your liner is applied, go on to apply a light lipstick, adding some gloss to give your lips an extra shimmer. This technique will draw more attention to your lips, keeping eyes away from your wrinkles.
Blend, blend, blend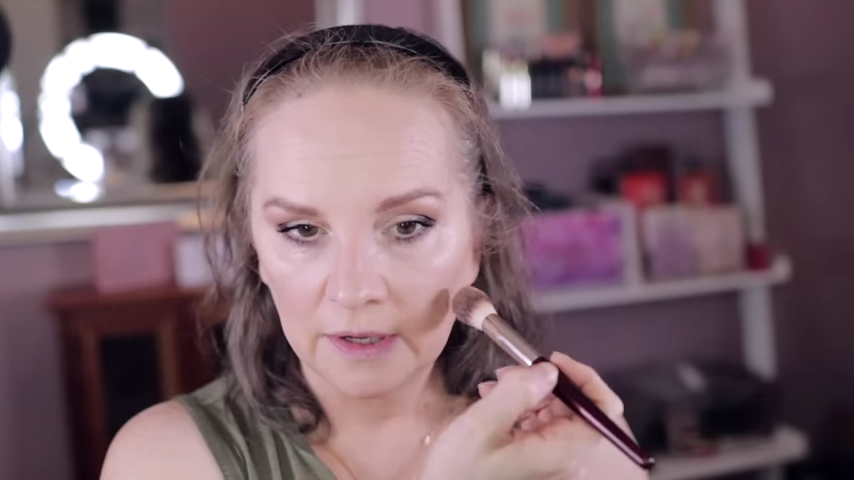 Credit: Jill Lynn Beauty Therapy via YouTube
Blending your makeup is a vital step that many women overlook. Use a small brush to merge your applied makeup, providing sublime application while removing any unwanted excess product. Blend gently in small circles, pressing down and rolling away at the edges of the makeup.
Mix face oil into your foundation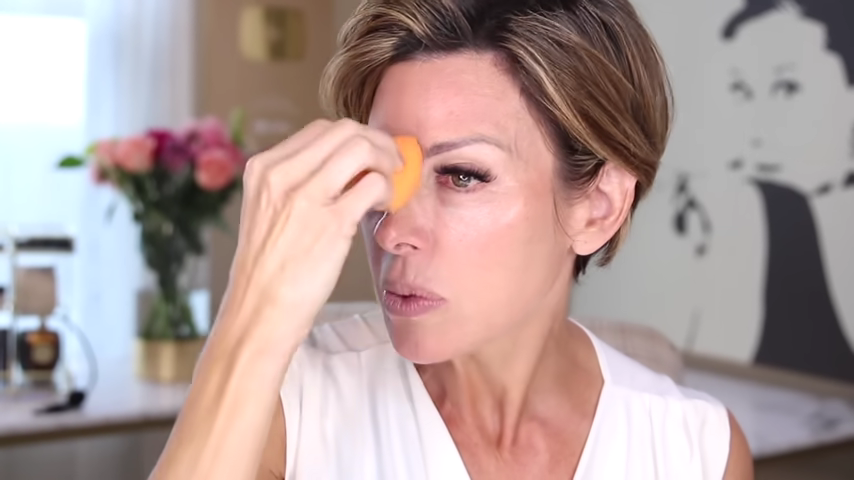 Credit: Jill Lynn Beauty Therapy via YouTube
Skip the highlighter – use face oil instead. Apply two or three drops of oil into your foundation, mixing it together on the back of your hand, and then apply. The face oil will give your makeup an added glow, while helping to hydrate your skin.
Use a hydrating concealer on your bags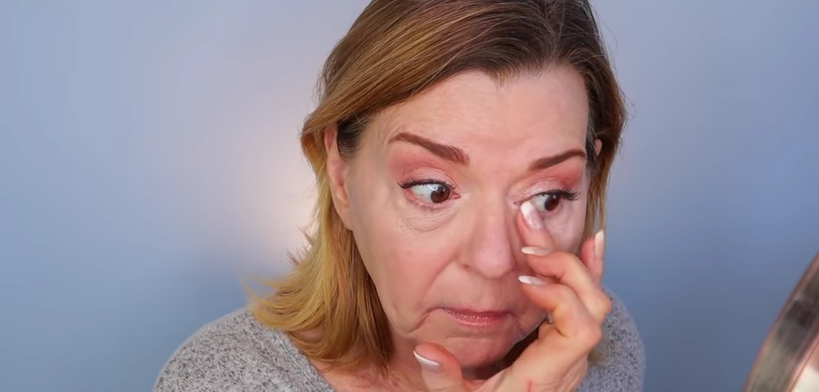 Credit: Pretty Over Fifty via YouTube
While you don't want to overdo it with your bags, you should always apply a hydrating concealer just beneath the eye. Ensure your concealer is pigmenting, hydrating, and waterproof – helping to smooth out any unflattering lines and creases. If you're in a pinch, eye cream will do the job.
Don't underestimate setting powder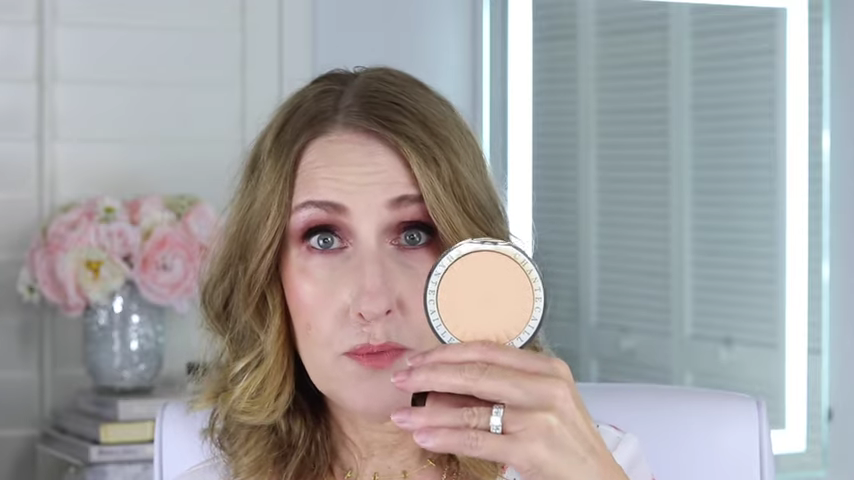 Credit: MAKEUP FOR MATURE SKIN via YouTube
Using a fine powder to set your makeup allows it to stay in place for longer, preventing it from smearing throughout the day. Apply a tiny amount of setting powder to a dome-shaped brush and gently sweep it across your concealer. Wipe away the excess powder and you're ready to tackle the day.
Go for warm tones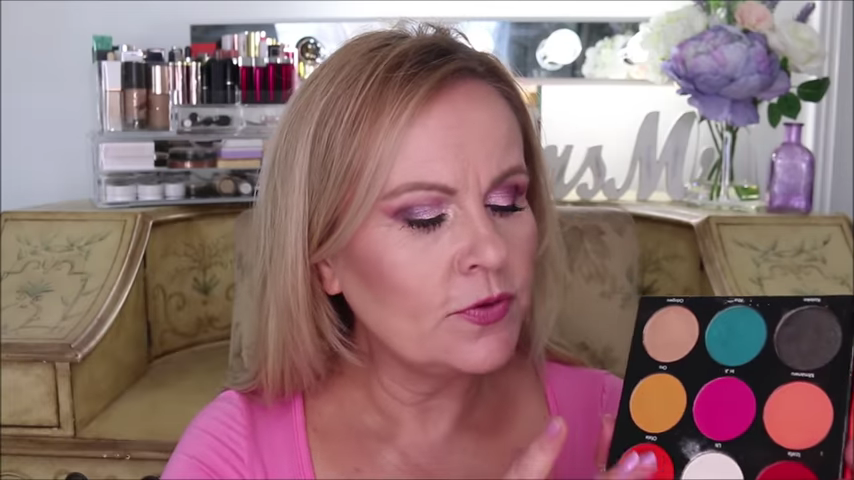 Credit: MrsMelissaM via YouTube
As we age, you may want to consider swapping out your foundation for one with warmer tones. Using products that are too pale can make you look washed out, drawing more attention to your insecurities. Warm shades, on the other hand, bring a glow to your cheeks, giving you a youthful touch. Don't overdo it – your foundation still needs to somewhat resemble your skin tone.
Cleanse and hydrate your skin before applying makeup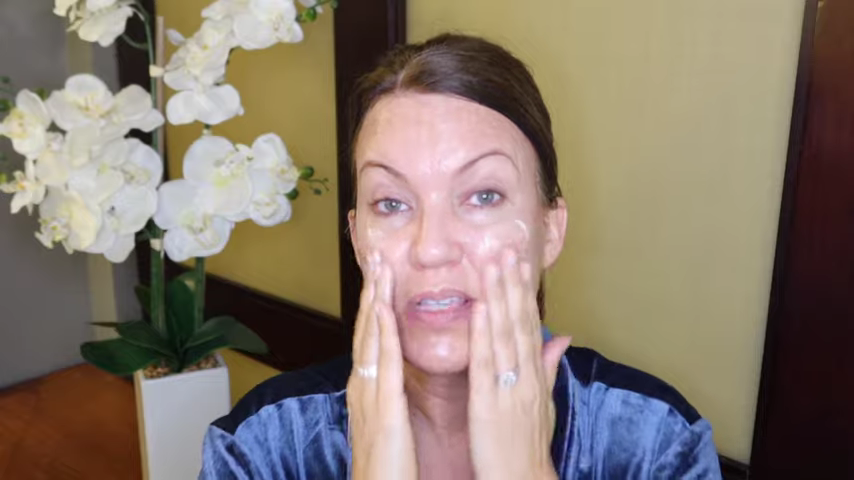 Credit: Graceful Beauty via YouTube
As our skin ages, it produces less sebum – aka natural oils, failing to retain moisture like it once did. Even if you once had oily skin, it may become dry with time. Dry skin draws more attention to wrinkles, so you want to ensure you hydrate your face for an even makeup application. You can never go wrong with the daily use of your favorite moisturizer.
Use a liquid foundation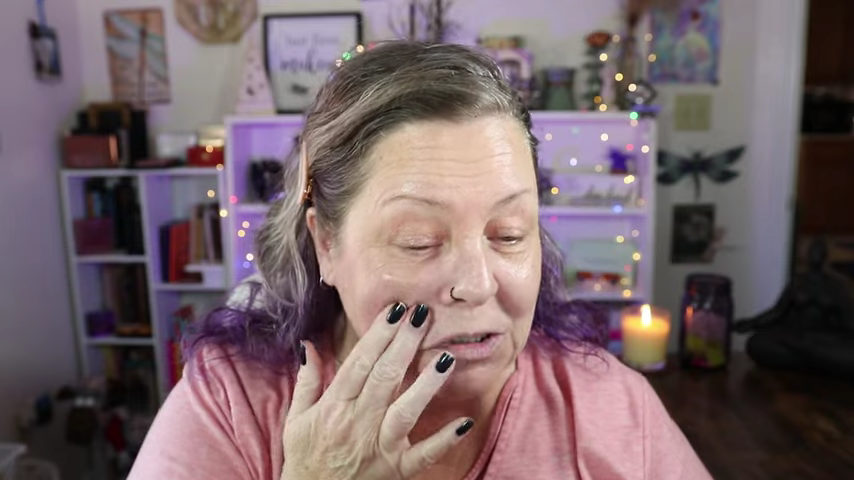 Credit: Leanna Dalton via YouTube
Avoid powders – go for a liquid foundation. Powders will find and settle in all of the fine lines in your skin, even if it isn't immediately noticeable. Liquid products provide a more even spread, helping to give your skin a smoother appearance. Look for products that comprise of hyaluronic acid and vitamin C for the best results.
Mix foundation and primer correctly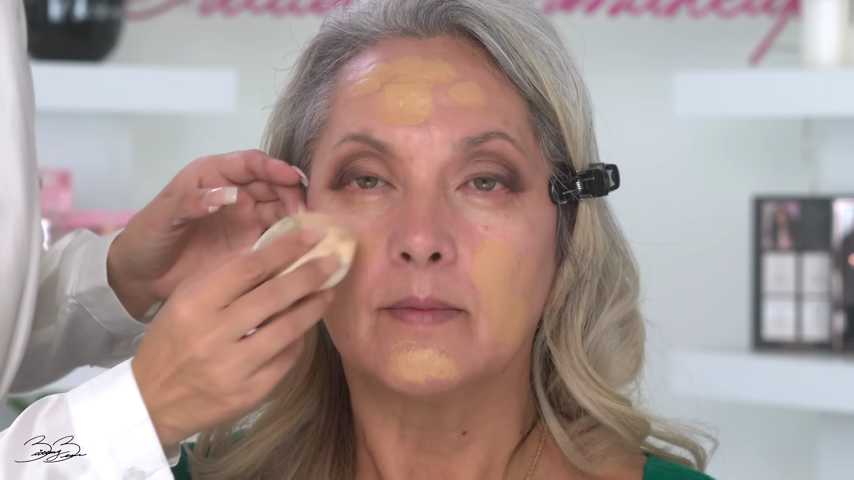 Credit: Brittanybearmakeup via YouTube
Much like you shouldn't mix oil and water, you shouldn't mix products with different bases. Ensure that water-based foundations are matched with water-based primers, and vice versa. Failure to do so may result in makeup that fails to stick, no matter how much finishing powder you apply.
Buy new brushes
Credit: Milabu via YouTube
It's important to freshen up your brushes. Though you may have had your old faithful for the past few years, it may be time to put it to rest. Old brushes lose their application ability, resulting in sloppy, uneven makeup. Treat yourself and grab some new brushes – your skin will thank you for it.
Use foundation as a bronzer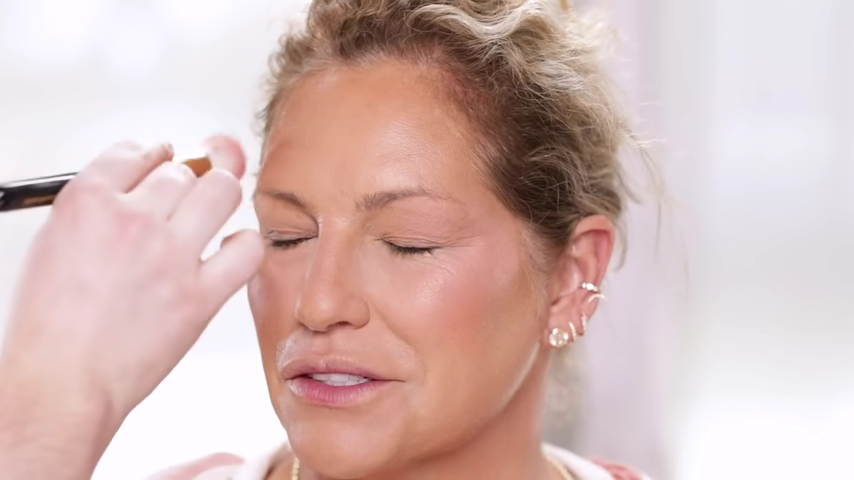 Credit: PAINTEDBYSPENCER via YouTube
If bronzers aren't working out for you – looking too shiny or oily – consider using foundation instead. Warm foundations can have bronzing effects without the unnecessary shimmer, helping to cover up deep-set lines. Just ensure it's a hydrating formula that's slightly darker than your skin tone.
Exfoliate your lips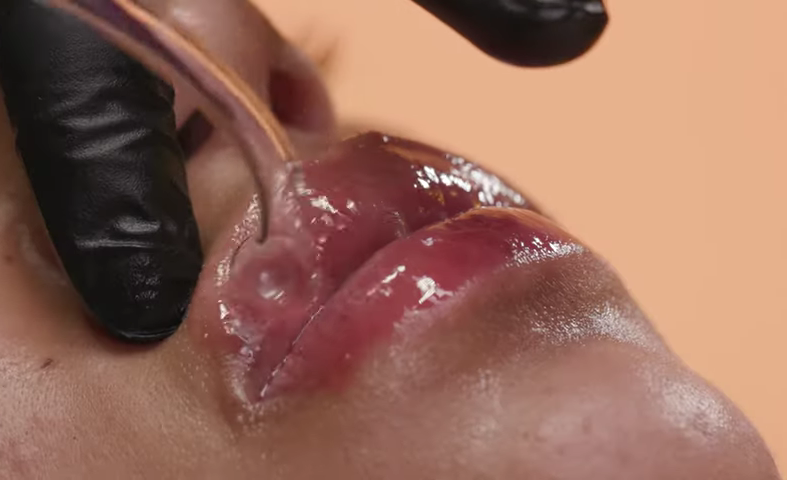 Credit: Beauty Studio via YouTube
While lips don't wrinkle, they naturally lose their plumpness as time goes by. Purchase an exfoliating kit to breathe new life into your lips, perking them up and preventing dryness. Use a hydrating lip liner to further the results, helping your lips look more defined and plump.
Use matte shades on your eyelids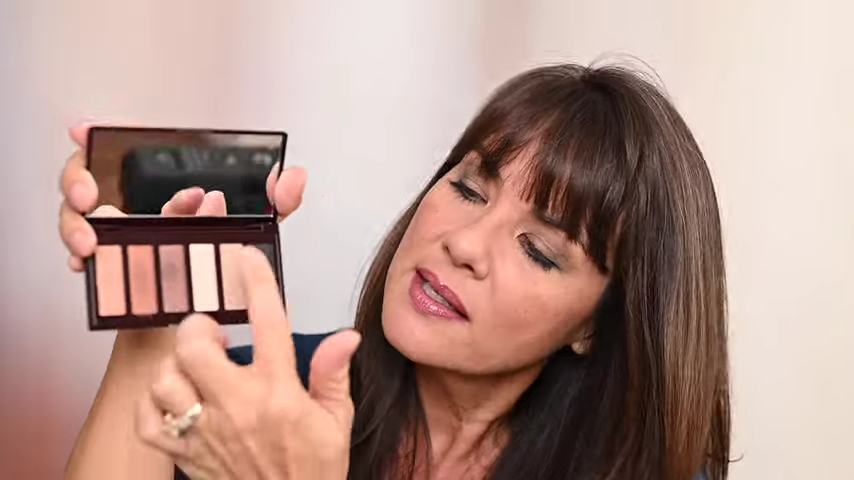 Credit: Lisa Monique via YouTube
When going for eyeshadow, always make sure it's matte. Matte shades bring more life to your eyelids, helping to smooth over any unwanted wrinkles or lines. If you have light-colored eyes, stick with lighter-colored products, putting the darkest shade around the furthest edge of your eyelids.
Apply makeup with a straight face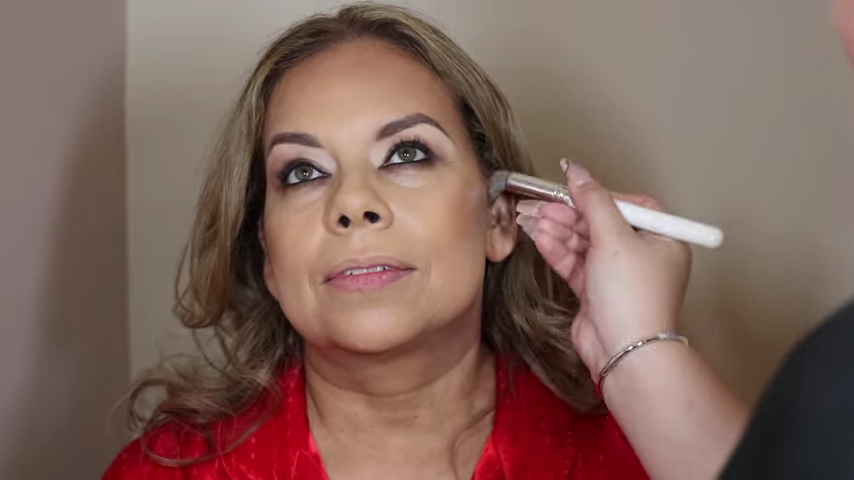 Credit: Makeup By Jen via YouTube
Many women make the error of applying makeup while they're smiling, raising their eyebrows, or thinning their cheeks. Ensure that you keep a straight face as you apply your product – failure to do so can actually drag your face down, making you look older than your years.
Brighten your eyes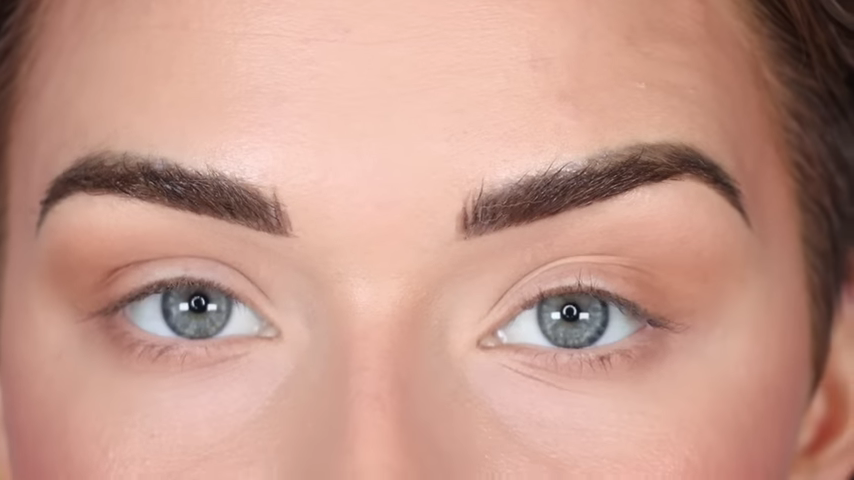 Credit: Angela Bright via YouTube
Consider adding a small little splash of highlighter in the inner corner of your eye. The tiny dot of brightness helps to negate any dark shadows, bringing a youthful glow to your eyes. Make sure you don't apply too much – just one small dot for each eye will be enough.
Go for mature products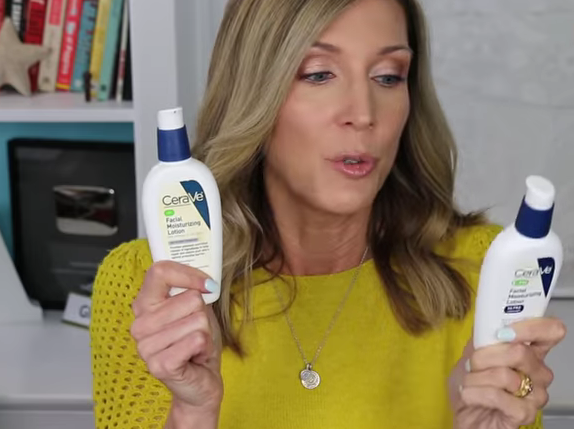 Credit: HotandFlashy via YouTube
There are plenty of products on the market that cater to older women. If you're beginning to show signs of aging, don't be afraid to take the plunge and go for makeup that's specifically made for mature skin. These products don't just mask wrinkles, they actually help to reverse the aging process.
Use a hydrating mist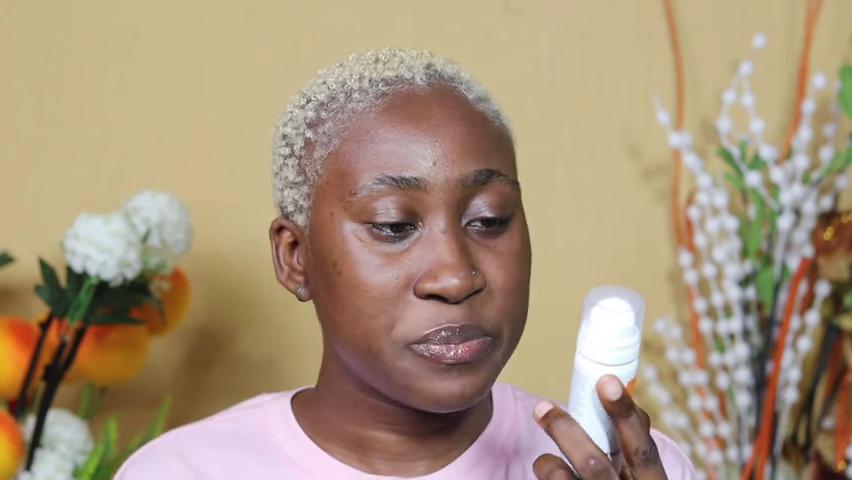 Credit: Tamuno Abbey via YouTube
Once you've applied all of your makeup, smoothed out any lines, and removed any excess product, consider using a hydrating mist to finish off your look. Not only will it set your makeup in place, it will also help to hydrate your skin – an important factor in looking younger.
Use a wet sponge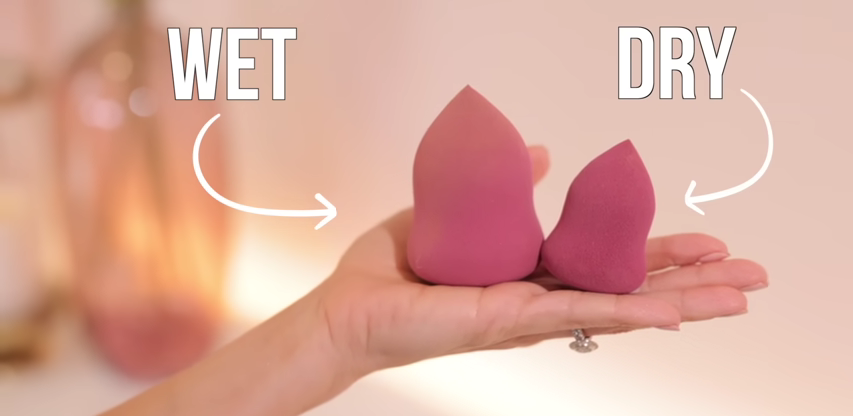 Credit: Tamuno Abbey via YouTube
Simply applying your makeup with a brush isn't enough to help smooth over your wrinkles. Pair it with a sponge – it'll help to push the product deeper into any crevices, giving your skin a seamless, glowing finish. Ensure that the sponge is slightly damp so it doesn't absorb the makeup.
Define your brows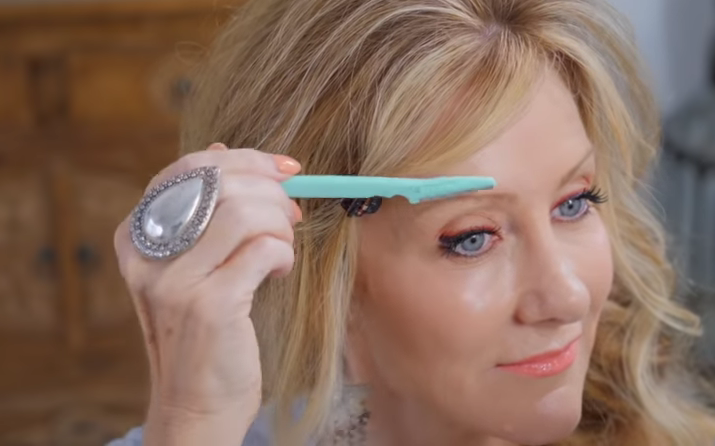 Credit: fabulous50s via YouTube
Thin, wispy eyebrows can ruin any look, aging you instantly. As body hair thins with age, it's important that you use products that define your brows to make them appear more defined and full. Use a super precise brow pencil to get the best results.
Use a cream blush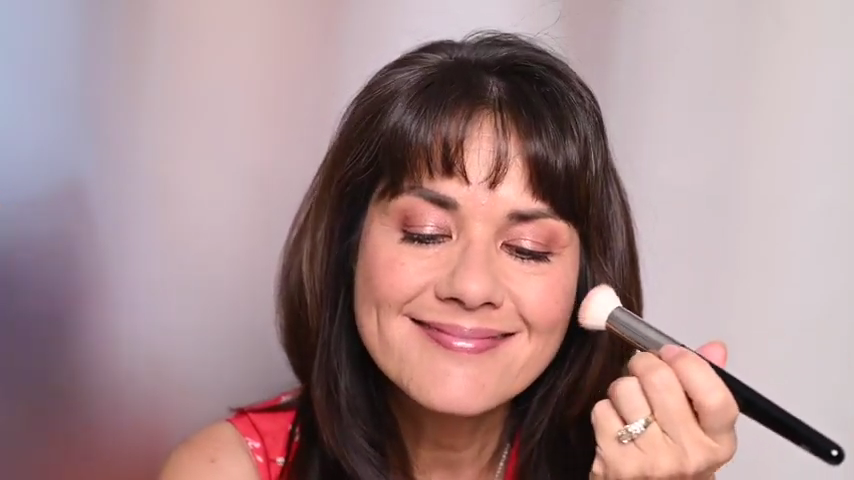 Credit: Lisa Monique via YouTube
A cream blush comprised of pink or peach tones will be your new best friend. Apply it to the top of your cheeks and give a hefty swipe across your forehead, and then blend it all together. This technique will bring more color to your face and will keep your makeup looking fresh.
Hold back on tweezing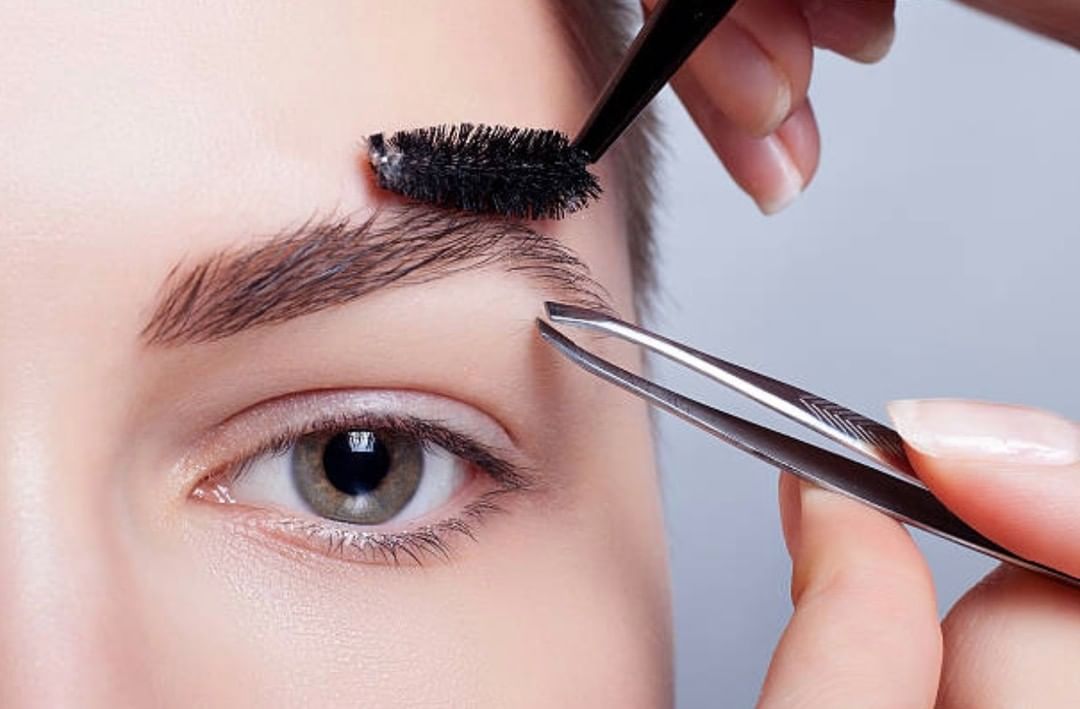 Credit: @blissrenmore via Instagram
Only tweeze your eyebrows if it's absolutely necessary. Tweezing won't reshape anything – it'll just result in thinner brows, instantly aging you by drawing the eye to your forehead wrinkles. If you need your eyebrows to be shaped, go to a professional for the best results.
Don't contour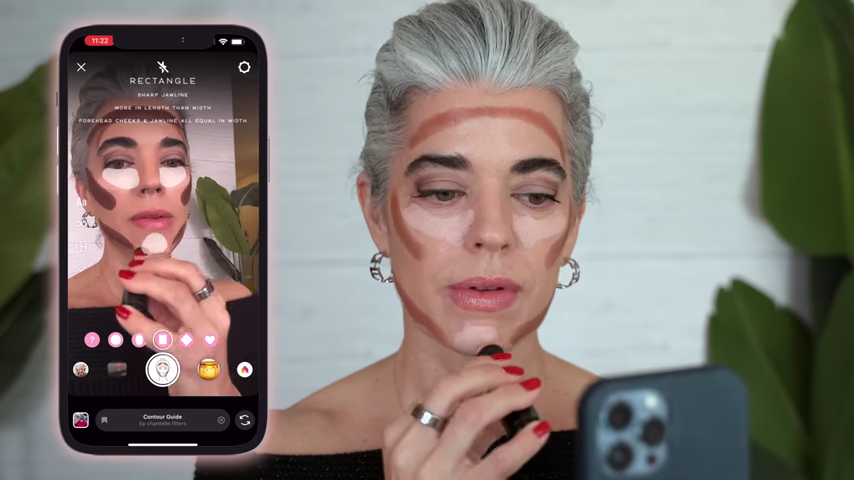 Credit: Nikol Johnson via YouTube
For some, contouring may not be the right makeup style. While it's all the rage with the youngsters, helping to thin your face and sharpen your cheekbones, it can actually make you look older. If contouring isn't working for you, go higher with your blush and bronzer, creating a more lifted look.
Show off your structure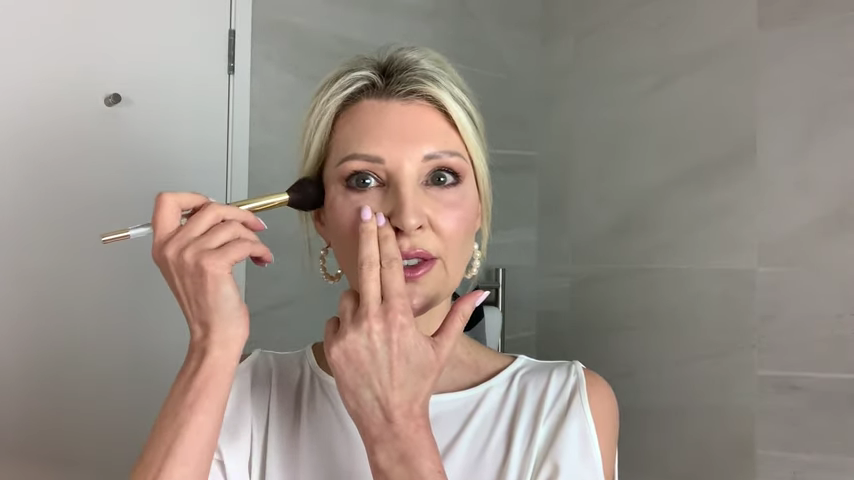 Credit: The Beauty Protocole via YouTube
One advantage of aging is that we tend to lose fat in our face, resulting in a thinner appearance. Take advantage of this fact and apply some blush along the top of your cheekbones. It'll draw attention to your bone structure, help you look younger, and draw the eye away from any unwanted wrinkles.
Ditch the smokey eye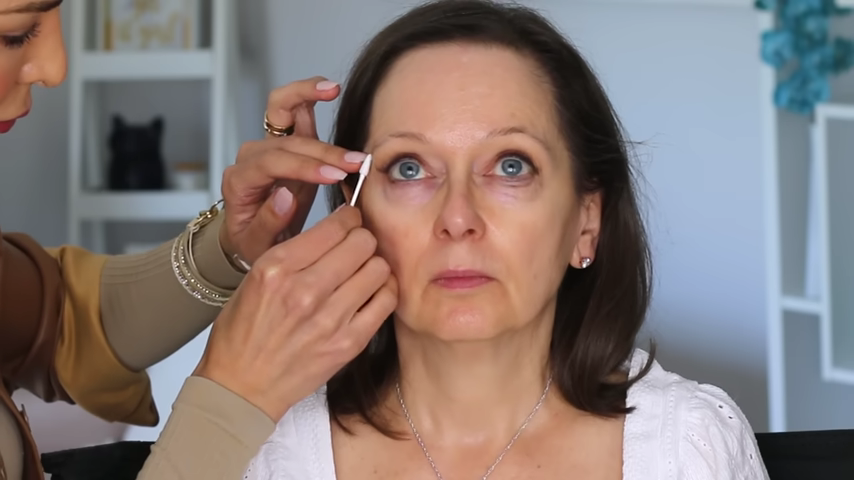 Credit: Glam Girl Gabi via YouTube
There's no denying that smokey eye is an iconic, timeless look. However, if you're worried about your wrinkles being on display, it may be time to go lighter. Using dark eyeshadows can bleed, drawing more attention to all of the fine lines around your eyes. Instead, opt for softer shades.
Twirl your brush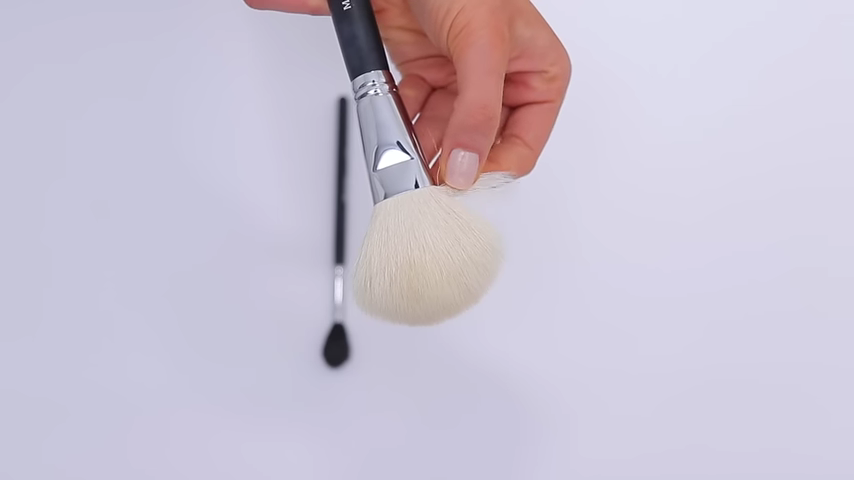 Credit: Yana Irbe via YouTube
Instead of applying your makeup with huge streaks, painting yourself from the corner of your mouth to the edge of your ear in one fluid motion, twirl your brush. The twirling motion will result in more evenly applied makeup, while ensuring it covers up any wrinkles or lines.