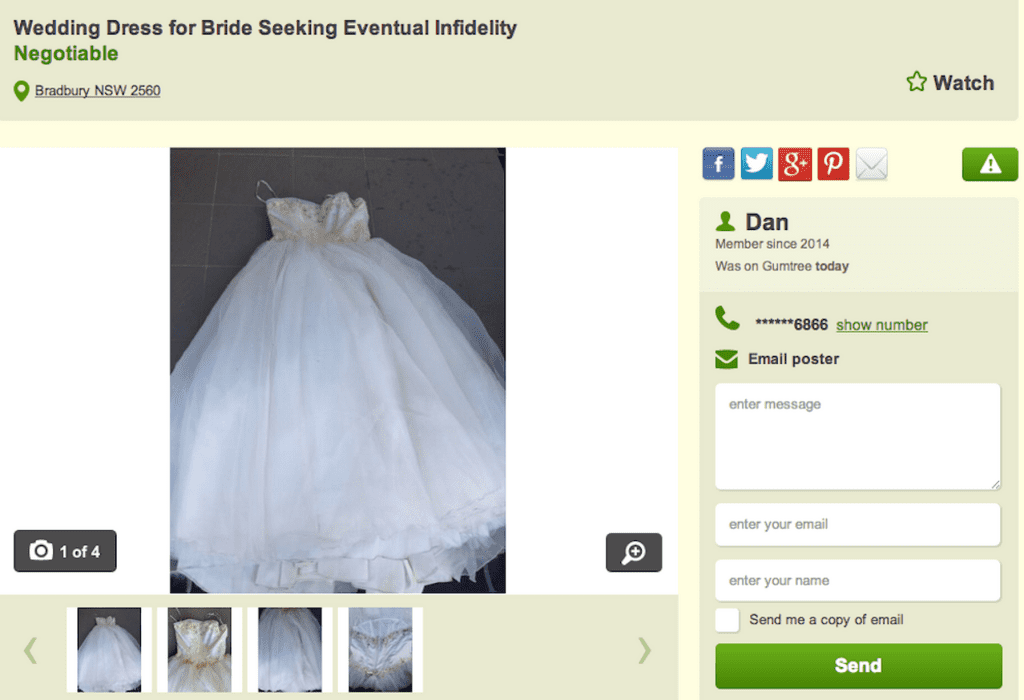 Advertisement
A man from Sydney Australia is selling his wife's wedding dress on Gumtree after finding out she cheated on him. To add insult to injury, the man also found out she had actually cheated with his best friends.
-
The listing on Gumtree is accompanied with a hilarious advert which tells potential buyers, the dress has "a proven track record of producing an adulterous, deceitful, double-crossing and traitorous 'soulmate'".
Since the ad went live over the weekend it has already gathered 50,000 views and bids have reached $300.
Advertisement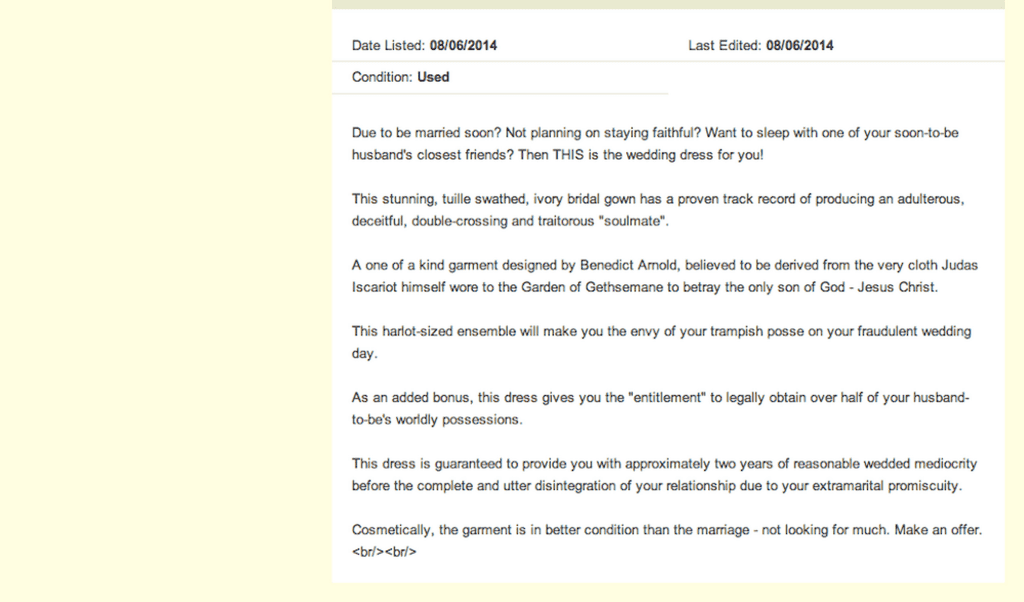 The title of the advert reads "A one of a kind garment designed by Benedict Arnold, believed to be derived from the very cloth Judas Iscariot himself wore to the Garden of Gethsemane to betray the only son of God – Jesus Christ." The add follows on by saying 
The rant goes on to say: "This harlot-sized ensemble will make you the envy of your trampish posse on your fraudulent wedding day.
Advertisement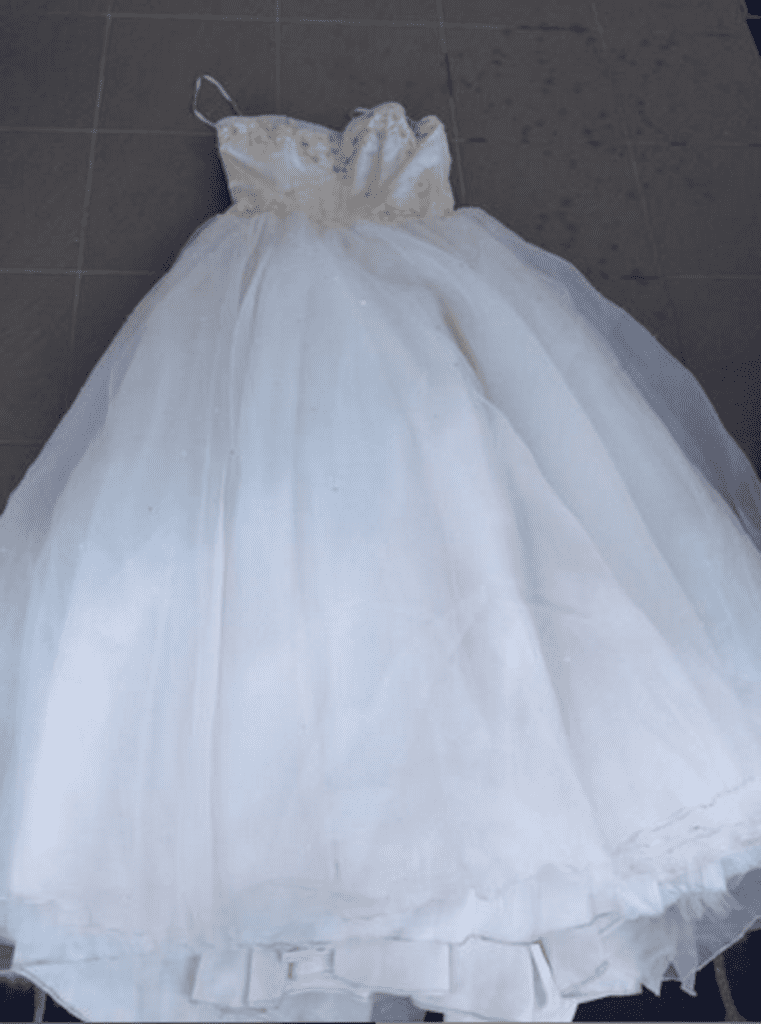 "The dress is guaranteed to provide you with approximately two years of reasonable wedded mediocrity before the complete and utter disintegration of your relationship due to your extramarital promiscuity."
The dress is currently being stored in a friends garage until the bidding finishes. The groom wishes to be kept anonymous but is said to have found the 50k views quite amusing.
Advertisement
Source – Daily Mirror