The Rice Krispie Treat Saga
One of the key's to a long and happy marriage is having a great sense of humour. When all else fails, being able to make each other laugh can get you through a great deal.
[AdSense-A]
Take this couple as an example. They left notes for each other relating to some Rice Krispie treats. After making her hubby some tasty treats, his wife was offended he chose not to take them to work with him. She wrote him this letter to complain.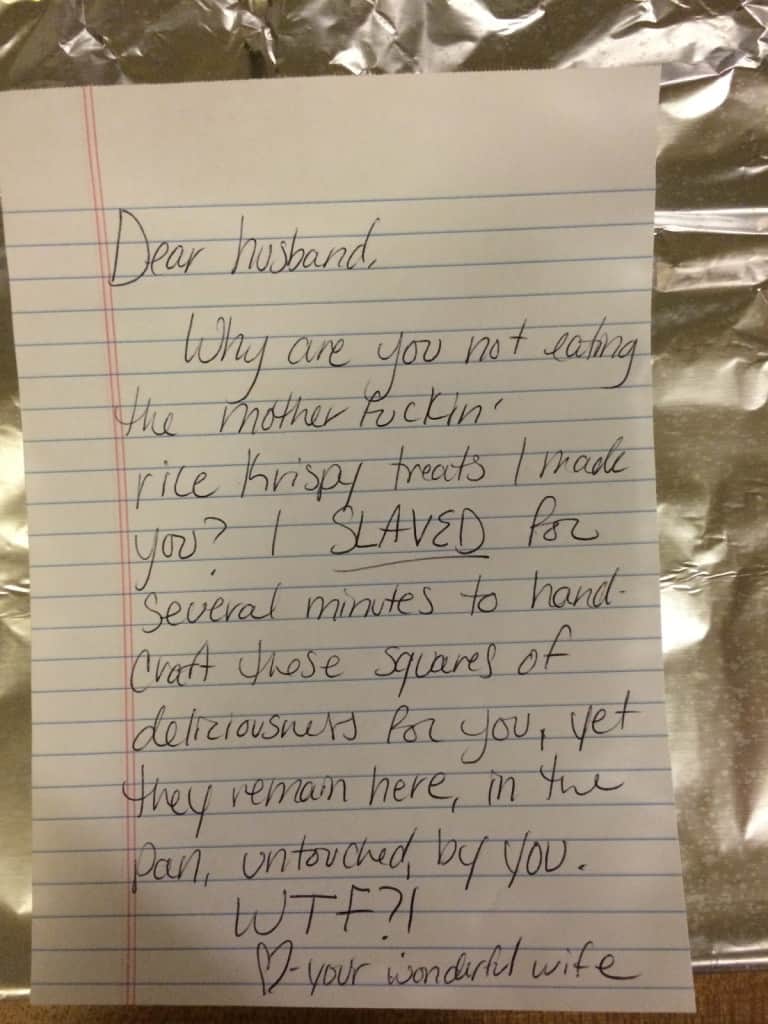 And then came the husbands hilarious response.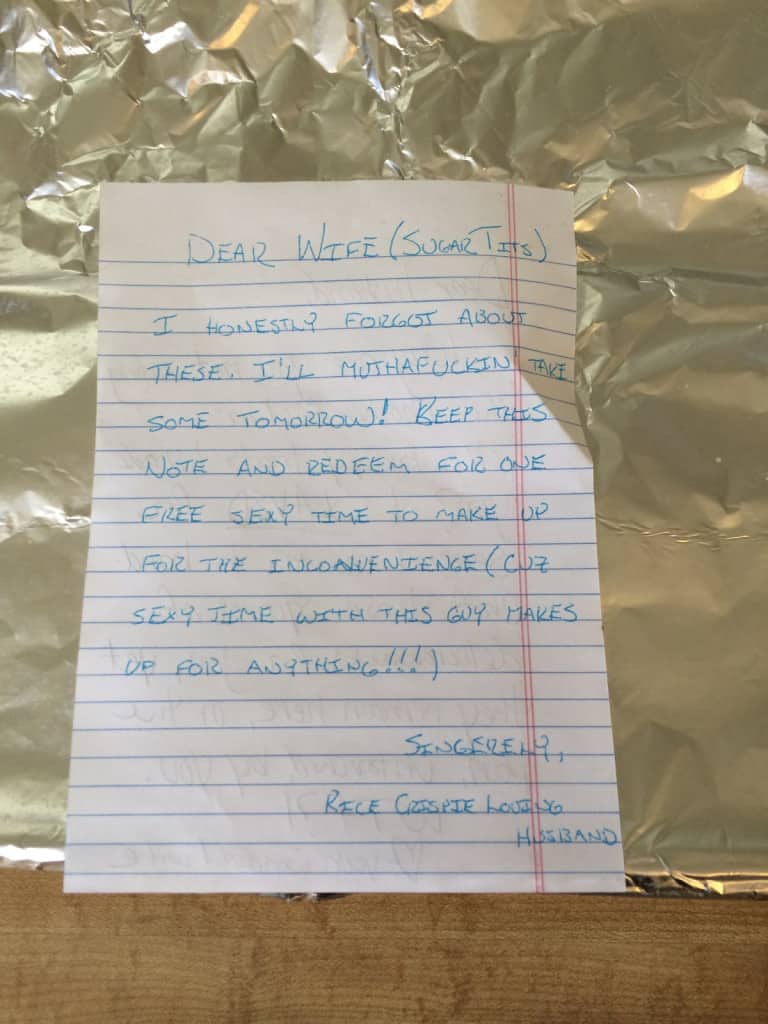 Source – Imgur
I wonder if she took him up on his generous offer to make up for everything!