-
Advertisement
This is Kendall Jones, a young woman from Texas USA,  and she is causing a real stir on Facebook. Since a very young age, Kendall has been hunting wildlife with her father with her first real experience being during a trip to Zimbabwe in Africa when she was just 9 years old. She was too young at that age to actually use a gun but fell in love with the sport right then and there.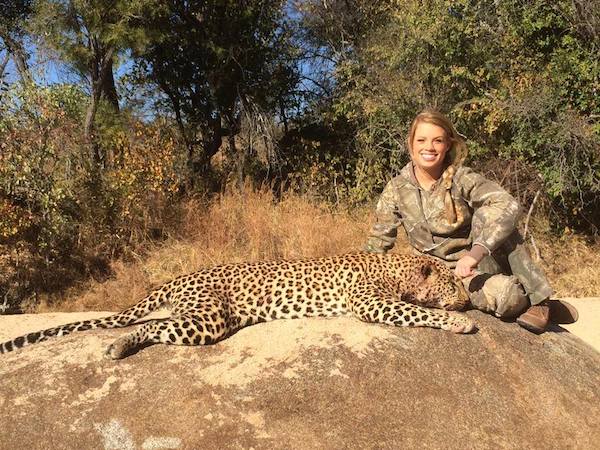 At the age of 13 Kenfall took a trip to South Africa where she shot her first big kill. A White Rhino with a .416 Remington. Then at the age of 14 she shot her first Elephant with a shot from a .416 Remington and finished it off with her dad's .470 Nitro Express. Along with the elephant she also harvested a charging Cape buffalo and a huge maned lion.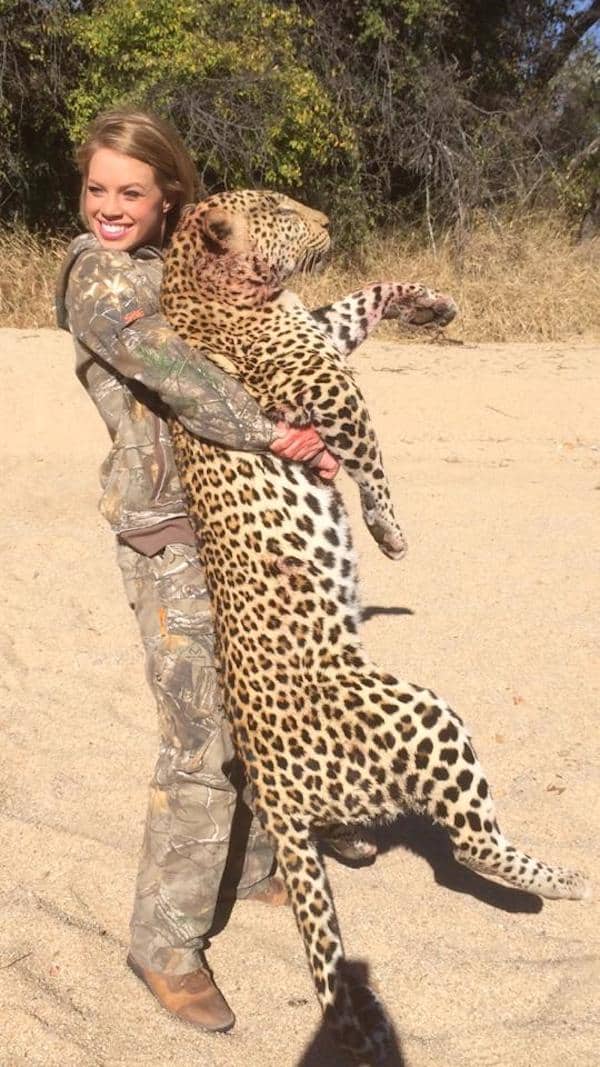 After the first 2 trips she was disappointed not to have shot a leopard so she came back for a 14 day vacation. She shot and killed a leopard and also took down a hippo to get 6 of the Dangerous 7 at the age of 14!  She started to film and video taper her hunting adventures so she could preserve the memories of the kills.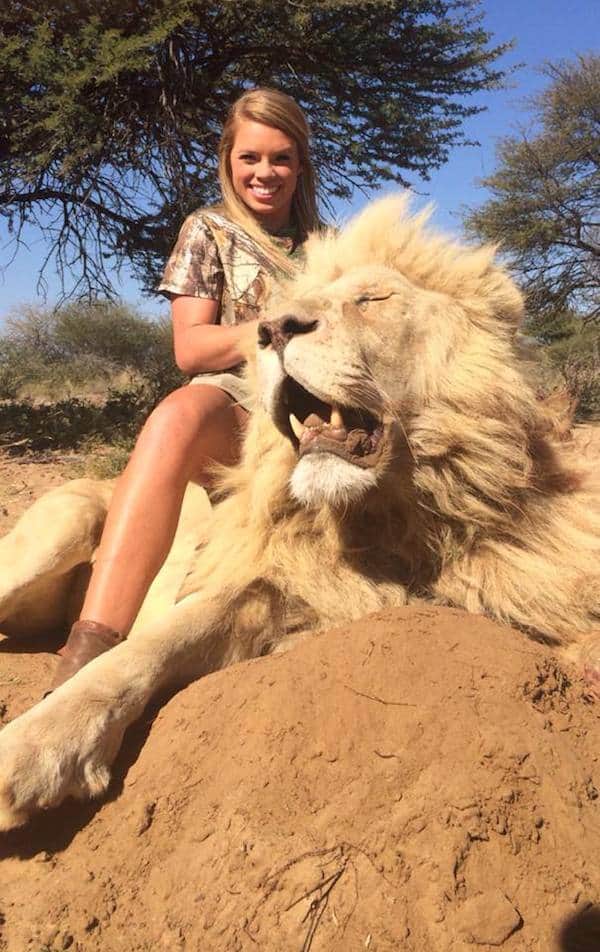 As well as being a big game hunter, Kendall also studies at Texas Tech University where she is also a cheerleader for the All Girl Squad.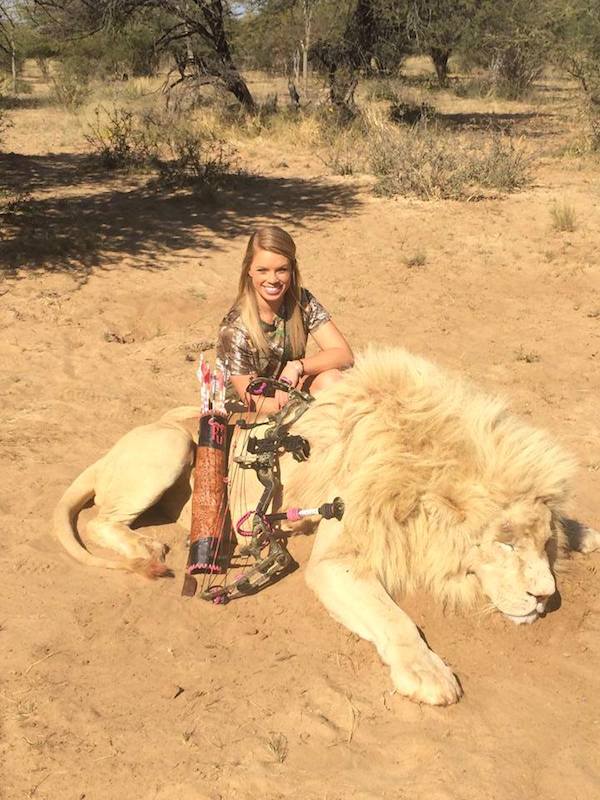 Advertisement
-
Kendall has now built up a Facebook following on her Fanpage of around 140,000 people but she also clearly has her enemies as well. According to The Huffington Post, tens of thousands of people have signed a petition to get Facebook to remove her photos from their site as they are distasteful and unsettling to many people who see them.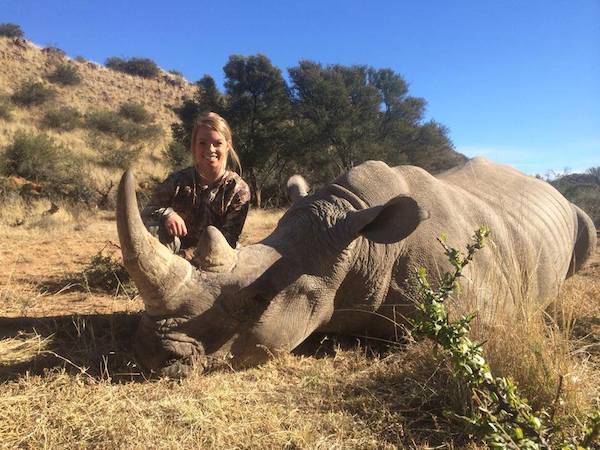 In the shot  below Kendall poses with the body of an antelope. She posted to Facebook:
Another harvest for today…. White springbok, it's 1 of the 4 color shades of this animal! And let me tell you it's one of my favorite kinds of meat so far!"Facebook
"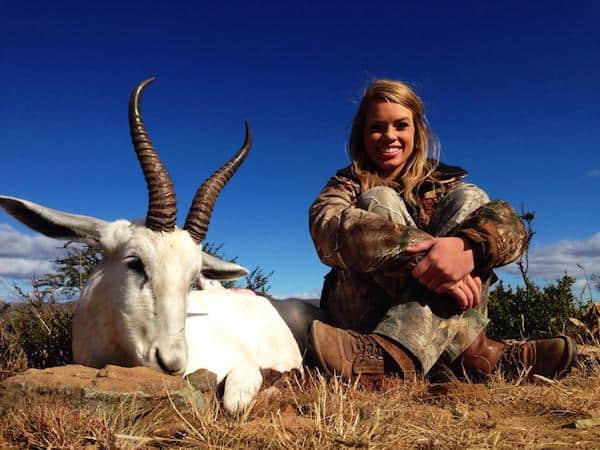 One Facebook user posted: "I'm a hunter and proud of that. That being said I eat what I shoot and only hunt overpopulated animals that other wise would starve or get diseased.
"Trophy hunting majestic and rare animals so you can get paid by the people who sponsor you is sick!"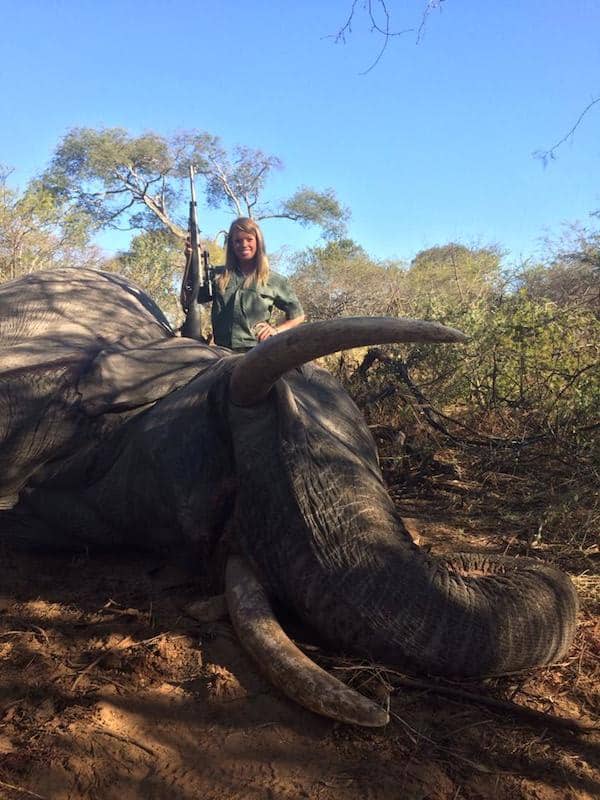 Advertisement
In a reply to one comment about Kendall killing a lion she said: "People try to say that lions will not attack a hippo, rhino or elephant, quite the contrary. Lions attack and kill the young of these species. Lions that have come in and taken over a pride, not only kick the older lion out, but will also kill all of his cubs so that the lioness will come into heat again. Controlling the male lion population is important within large fenced areas like these… Funds from a hunt like this goes partially to the government for permits but also to the farm owner as an incentive to keep and raise lions on their property."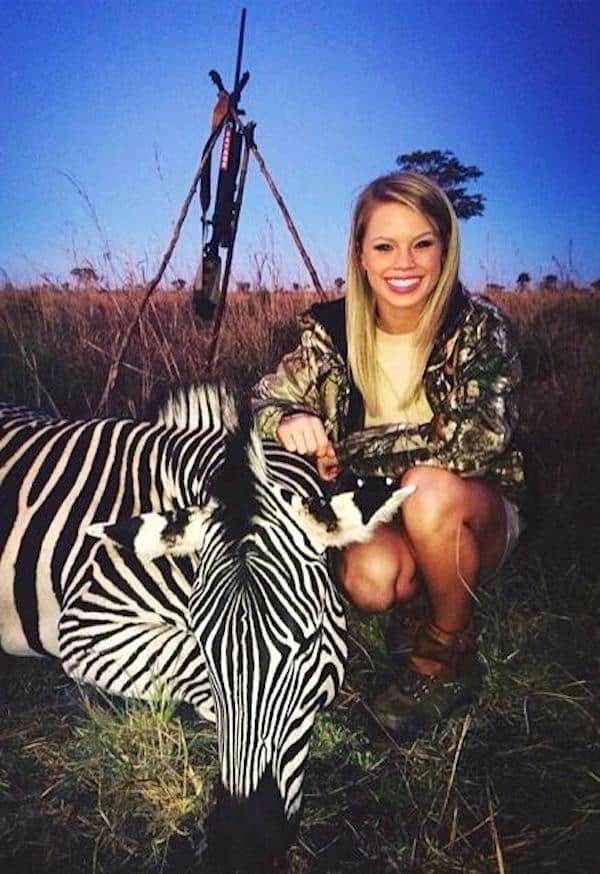 Kendall was also keen to point out that a lot of the animals she shoots are just with tranquilliser darts.
"I darted a white rhino and the Vet drew blood samples, DNA profile, cleaned out and medicated a leg wound and gave several shots of antibiotics," she wrote in a description. "The Rhino woke up great and will now be a part of a DNA databank fighting against anti-poaching."
Despite her explanations and reasoning, Facebook users have continued to let Jones know how they feel.
"Africa doesn't need scum like you," one user wrote. "Go back to where you came from."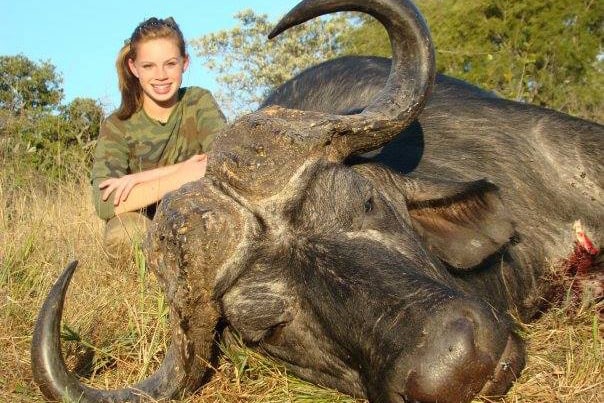 Advertisement
Despite her defences, many thousands of people are livid and feel sick at the photos Kendall is posting on her page.
One response read "Africa doesn't need scum like you. Go back to where you came from."
What are your thoughts on this kind of "Sport"? Is she right to post the pictures or is it distasteful and cruel?