Have you ever been in a relationship where everything seems to fit together perfectly, except for one tiny little piece?
Advertisement
Then that piece grows bigger and bigger and suddenly you're on your own again trying to figure out what the hell just happened? Why everything should have worked out but didn't?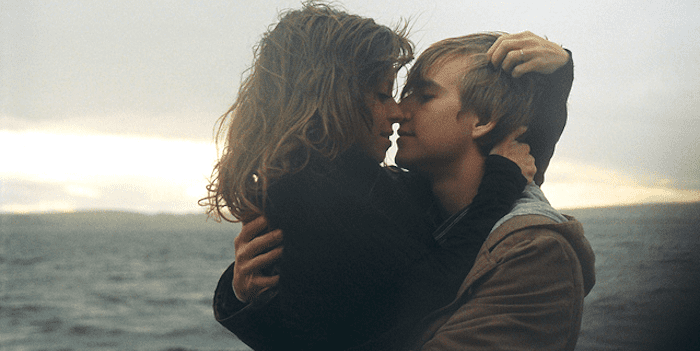 I've been there, but the difference is, I know why it didn't work out. It didn't work out because the time wasn't right. Of course, I didn't know that then, but I think deep down part of me knew I had a lot of growing to do on my own before I was ready to commit to someone else.
From my perspective, I met a man that was cute, funny, honest and just got me. He understood my thoughts and seemed to always know what I needed right when I needed it. He was everything I needed in my life through several stages and uphill battles I went through. But I wasn't dating him during any of it. There was something missing…and that was my want to be in a relationship.
From his perspective
Which is what most of you will probably relate to since that is what this post is about, he fell in love with a girl who completed him. For the first time, he could be himself and not have to convince himself to commit to someone. He actually wanted to commit to me. We made perfect sense. We were compatible in almost every way possible, we told each other things we had never told anyone, we were completely honest with one another and our moral compasses were practically identical. Aside from all of that, we trusted each other completely, and even better we had fun together, no matter what we were doing. Everything was great, except the fact that we weren't dating.
Advertisement
It had nothing to do with things like attraction or chemistry. I wasn't still in love with someone else or looking for someone better. To tell you the truth, I'm not really sure what the problem was. I just didn't want to be in a relationship, and that's all I really know. I wanted him…I just wasn't quite ready for him.
So this incredible man sat in what is called "the love purgatory" for about a year  and a half. Well, I would say I sat in it while he paced it back and forth.
Looking back, I remember always comparing everyone to him. Any guy I went on a first date with I would be disappointed when we didn't click the same way I had with my purgatory friend. I compared my best friends to him, wondering why, if they were my best friends, their loyalty and compassion never measured up to his.
-
Advertisement
Don't ask me why I didn't go for it.
I can't give any explanation other than it wasn't the right time. And I honestly believe that. I loved him, very much. He was the only true friend I felt I really had. He made me feel safe and he made me feel like I could be myself without any extra bells or whistles. He loved me too.
Today, we are together and very happy. But the waiting part wasn't such a happy time and we actually decided to stop seeing each other and eventually we decided not to be friends anymore. Obviously, that didn't last and now, here we are.
I've learned a lot from our experience.
I learned that sometimes when you love someone, you just have to wait in the love purgatory and hope it works out. Sometimes the ones we love are worth waiting for. Just because you love someone doesn't mean the time is right.
I can't say I regret sitting in the purgatory though. I was able to grow with my boyfriend and we became best friends before anything else. In the difficult times I truly believe that is what kept us strong. I learned to appreciate the honesty he offered, instead of the charming bullshit so many thrust in my direction on a silver platter that never lasted once things got tough. I got to open up to him on my own time, at my own comfortable speed. We got to see each other's flaws and baggage without the worry that it might end our relationship. There was a patience, and though it was frustrating and didn't make sense at times, we each learned what the other one really needed. We got to experience life without each other and realized it wasn't a life we were interested in. It made us value each other more.
Advertisement
So if you are sitting in purgatory, don't get discouraged just yet. You may be sitting in there because time is going to show you things that you may have otherwise overlooked. Sometimes meeting the love of your life at the wrong time is a blessing, because not only do you value them more, but you can really be sure that they were worth the wait.