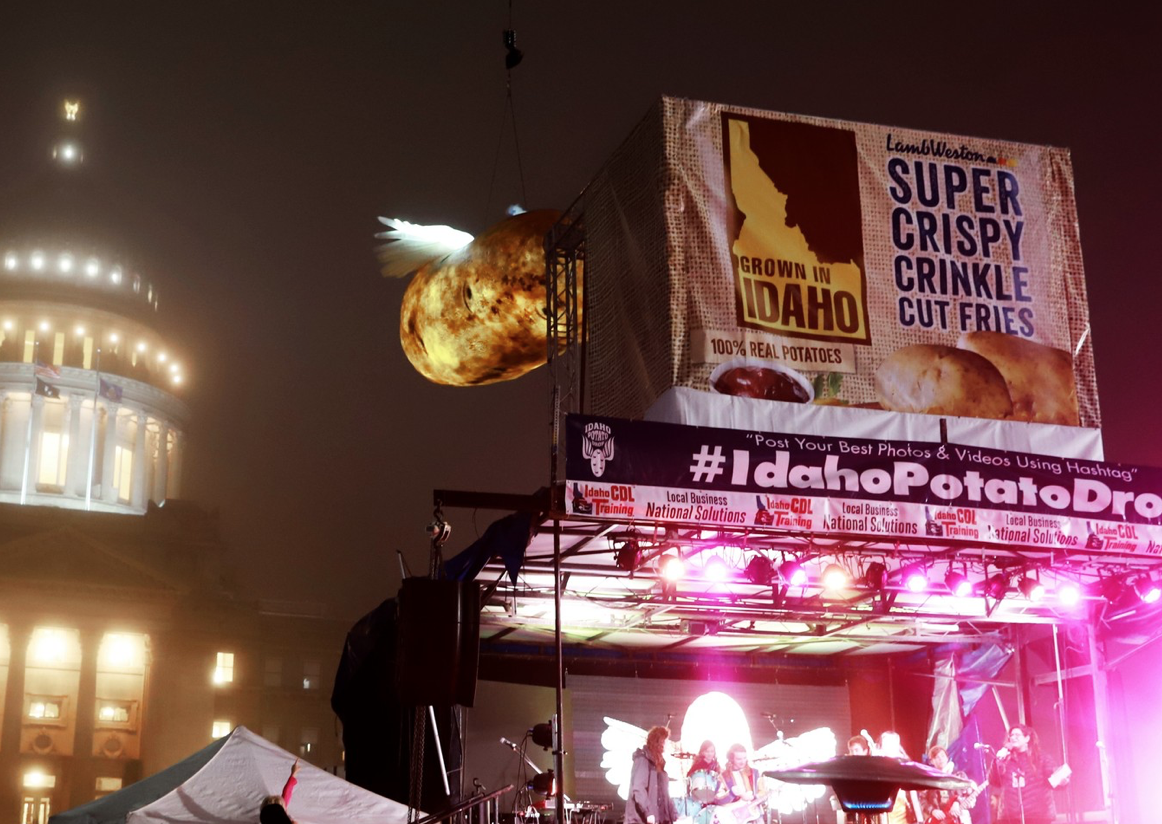 Credit: @idahopotatodrop via Instagram
You're more likely to go missing in Alaska
Credit: GypsyRoadHGHWy via Reddit
The US is a massive country, with plenty of scope for getting off the beaten track. However, getting off that beaten track carries a certain measure of risk: getting lost. And, statistically, you're more likely to go missing in the Alaskan wilderness than anywhere else in the country.
Arkansas has the only active diamond mine in the US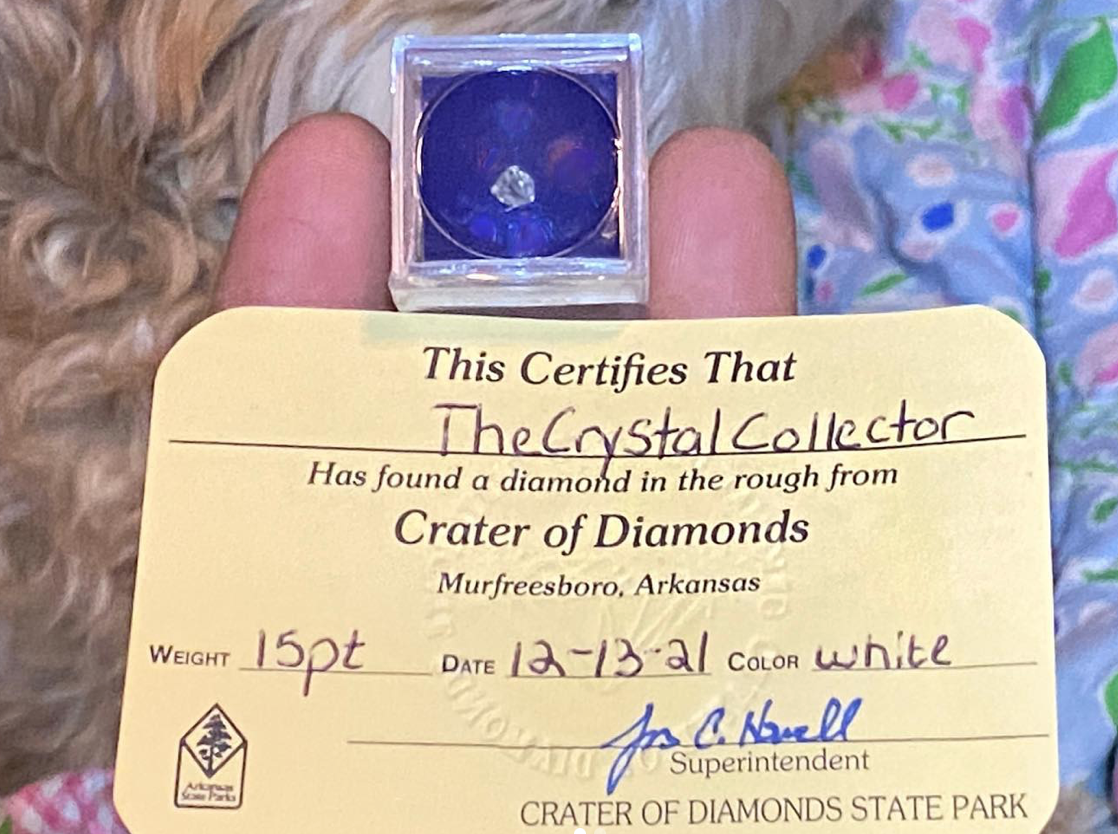 Credit: @thecrystalcollector via Instagram
Fancy finding your fortune? Instead of heading for Hollywood, where the streets definitely aren't paved with gold for everyone, why not go to America's only publicly-accessible diamond mine? It's in Arkansas's Crater of Diamonds State Park – and, if you need added incentive, it has a "finders, keepers" policy.
Arizona issues fines for cactus graffiti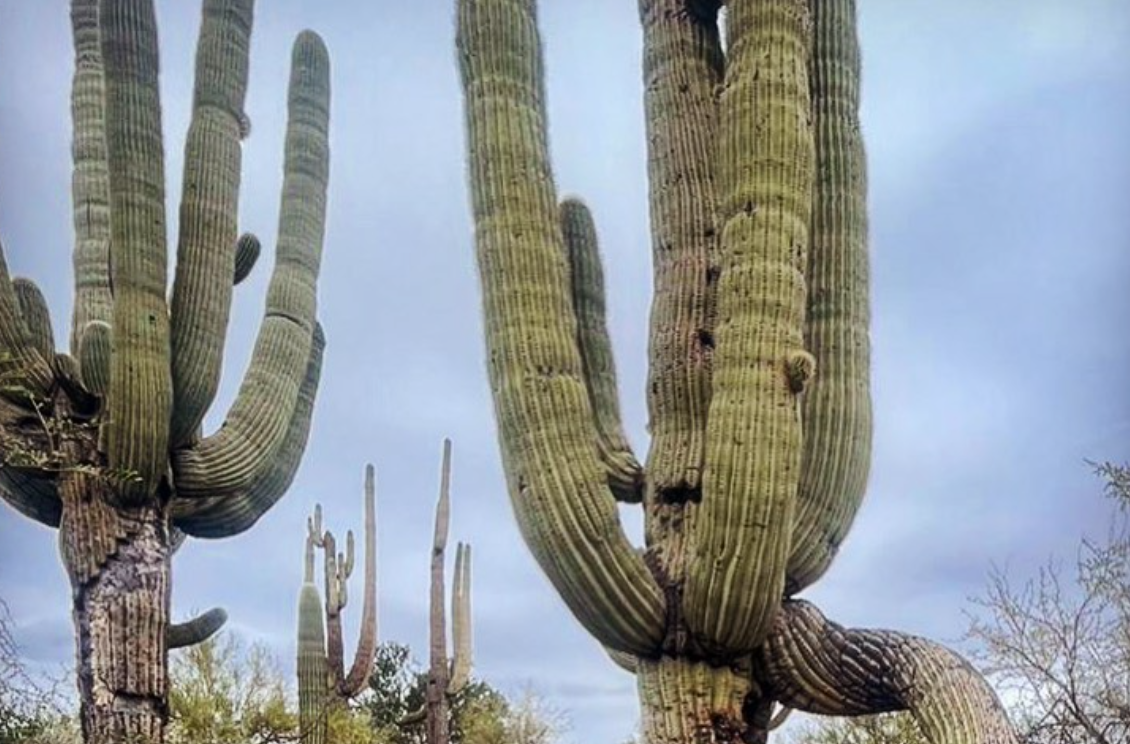 Credit: @amirrarison via Instagram
You probably already associate Arizona with cacti – and many of the state's largest specimens are up to 200 years old. Unsurprisingly, Arizona takes good care of these cacti. Not only is cactus rustling (which means stealing or killing) a felony, you can also expect a fine if you graffiti a cactus.
California used to be a republic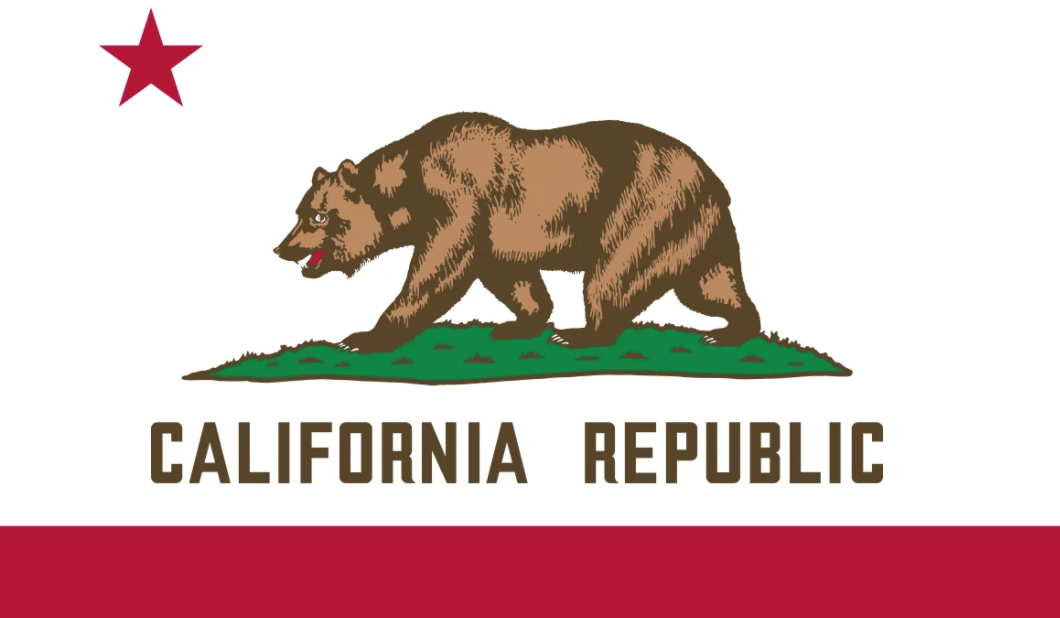 Credit: MTN_Dewit via Reddit
The California flag is no joke. The state was once – briefly – a republic. It broke away not from the rest of the US but from Mexico. The unrecognised breakaway republic lasted only 25 days in 1846 but echoes of the flag that the rebels raised in what's now Sonoma County survives in today's state flag.
Go to Colorado for the world's biggest hot springs swimming pool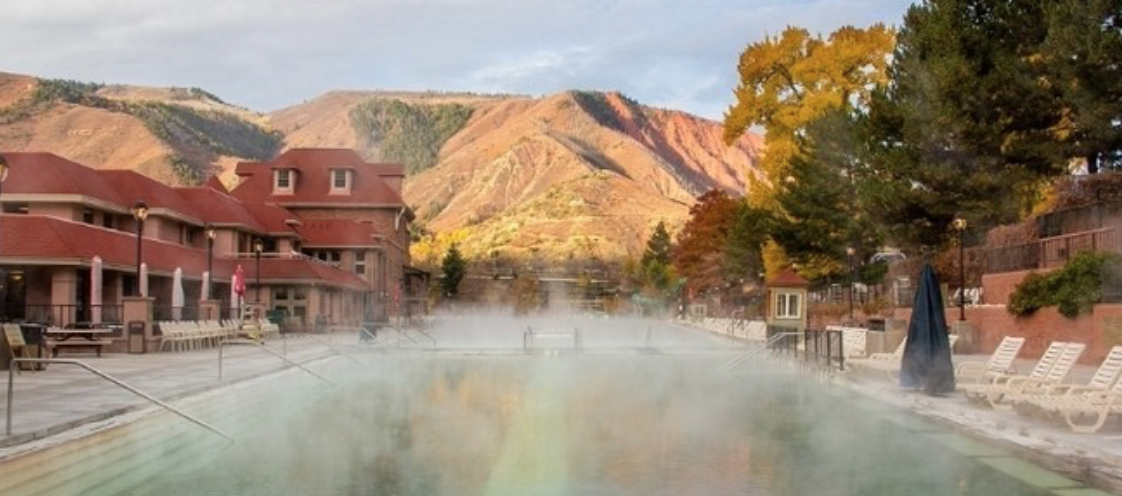 Credit: @glenwoodhotsprings via Instagram
Hot springs are a popular attraction in mountainous Colorado. However, if you want to do more than just look at them, why not plan a dip in the world's largest hot springs swimming pool? It's Glenwood Hot Springs Pool and, as well as being the world's largest pool (you can even swim laps), it's also one of Colorado's hottest.
Gatorade is an invention from the University of Florida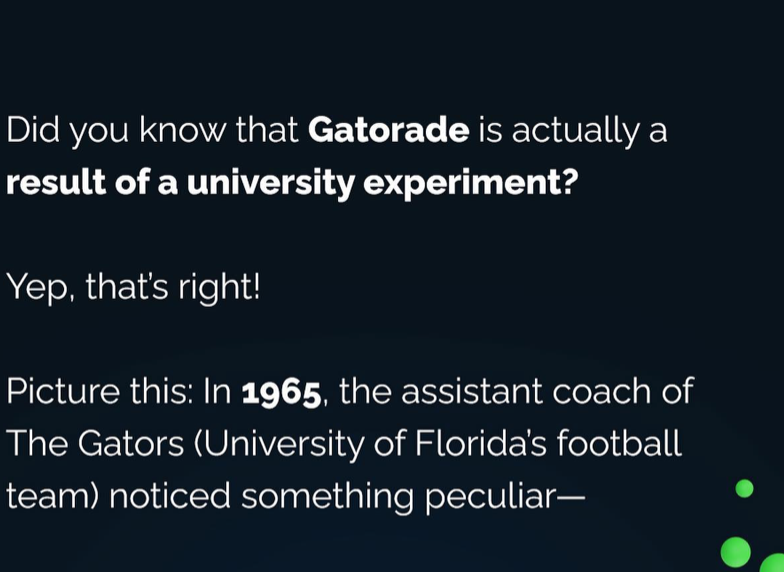 Credit: @finshots.in via Instagram
The popular sports' energy drink, Gatorade, is an invention from the labs of the University of Florida. So far, so unremarkable. However, the drink was developed deliberately – in an attempt to help the university's NFL players perform better. And did it work? The answer to that isn't scientifically quantifiable although the team did credit the drink with helping them reach their first Orange Bowl win in 1967.
Connecticut is home to the country's oldest continuously published newspaper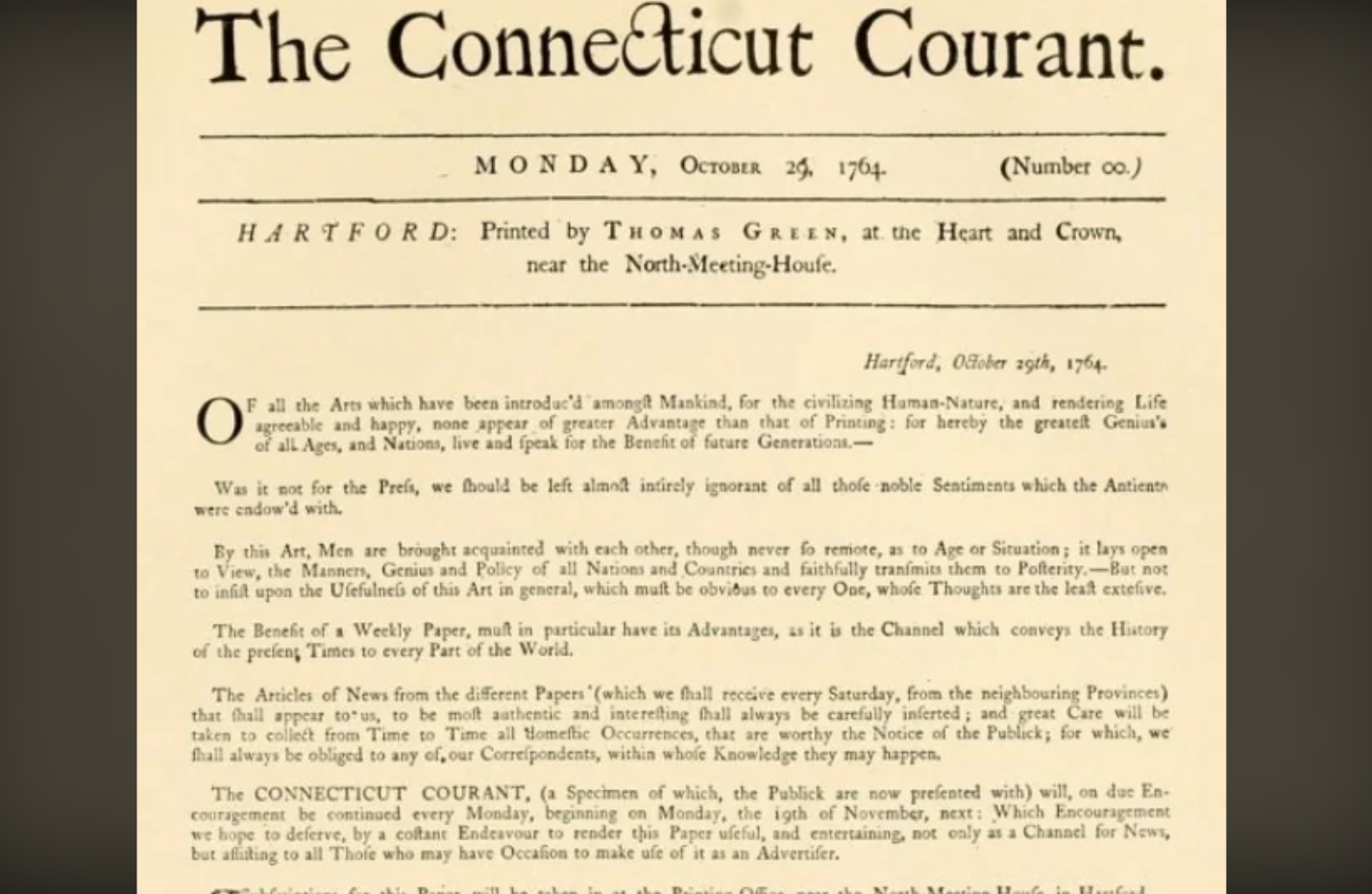 Credit: CTHistory42 via Reddit
The world's oldest continuously published newspapers date back to seventeenth-century Europe. In the US, it's perhaps no surprise that New England holds the newsprint crown. Specifically, it's Connecticut and the Hartford Courant (originally the Connecticut Courant) that's the country's oldest continuously published newspaper, with the first edition printed way back in 1764.
Delaware is the model for offshore tax havens around the world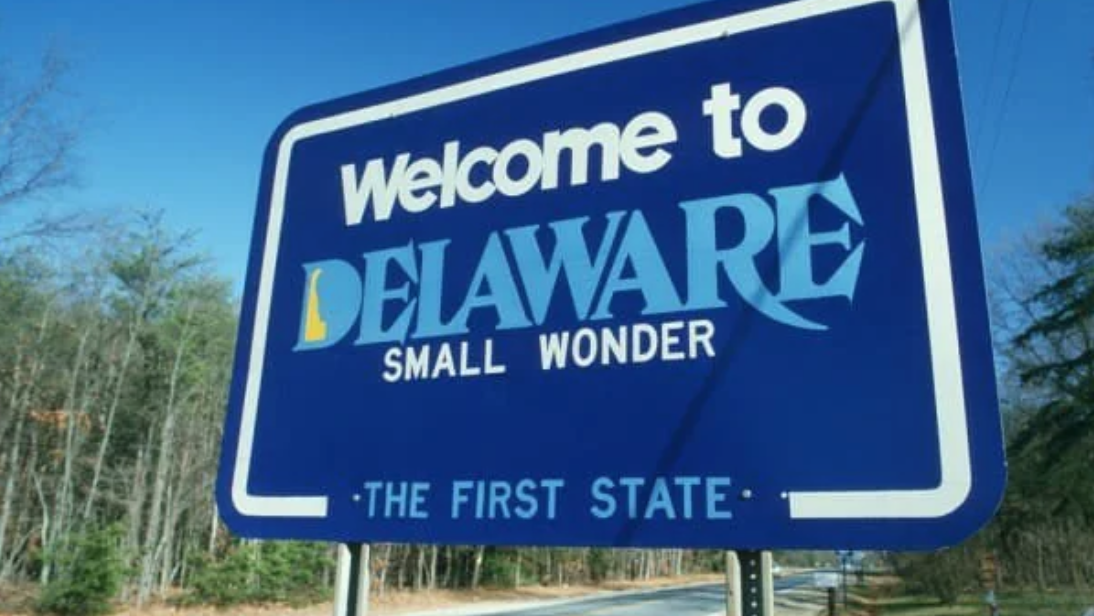 Credit: MyNameIsFuchs via Reddit
It's perhaps one of the more dubious claims to fame but Delaware's tax system is replicated in offshore tax havens around the world. Delaware's success is down to two main facts: its lack of sales tax and the so-called Delaware Loophole, which helps companies circumvent paying state corporate income tax.
A tree in Georgia owns itself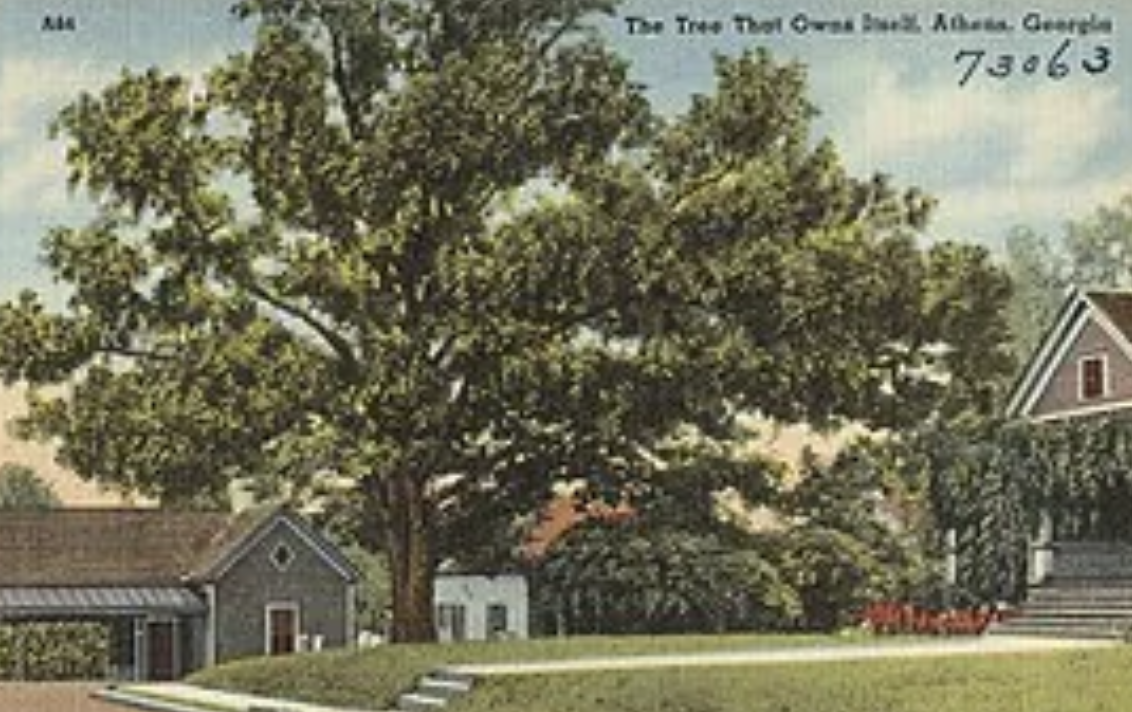 Credit: DrWeeGee via Reddit
A white oak tree in the US state of Georgia supposedly owns itself and the land in which it's rooted. According to local legend, this state of affairs came about after a previous owner of the land decided to protect the tree by deeding it to itself. Whether the tale is true or not – and, if it is, the whereabouts of the deed is not known – the legality of the attempt is decidedly questionable.
Hawaii is the only state with its own time zone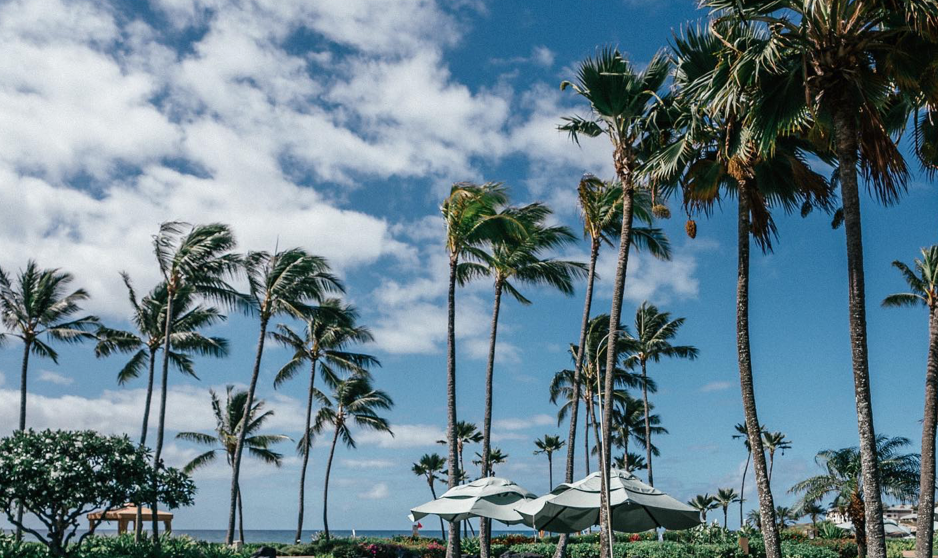 Credit: @bucketlistbums via Instagram
Not counting its dependencies, the US has six separate time zones. However, only one of these time zones belongs to a single state – and that's Hawaii. Hawaii-Aleutian Standard Time is ten hours behind the Coordinated Universal Time. This makes it five hours behind the time in New York when New York is on Standard Time.
Idaho celebrates New Year with a giant potato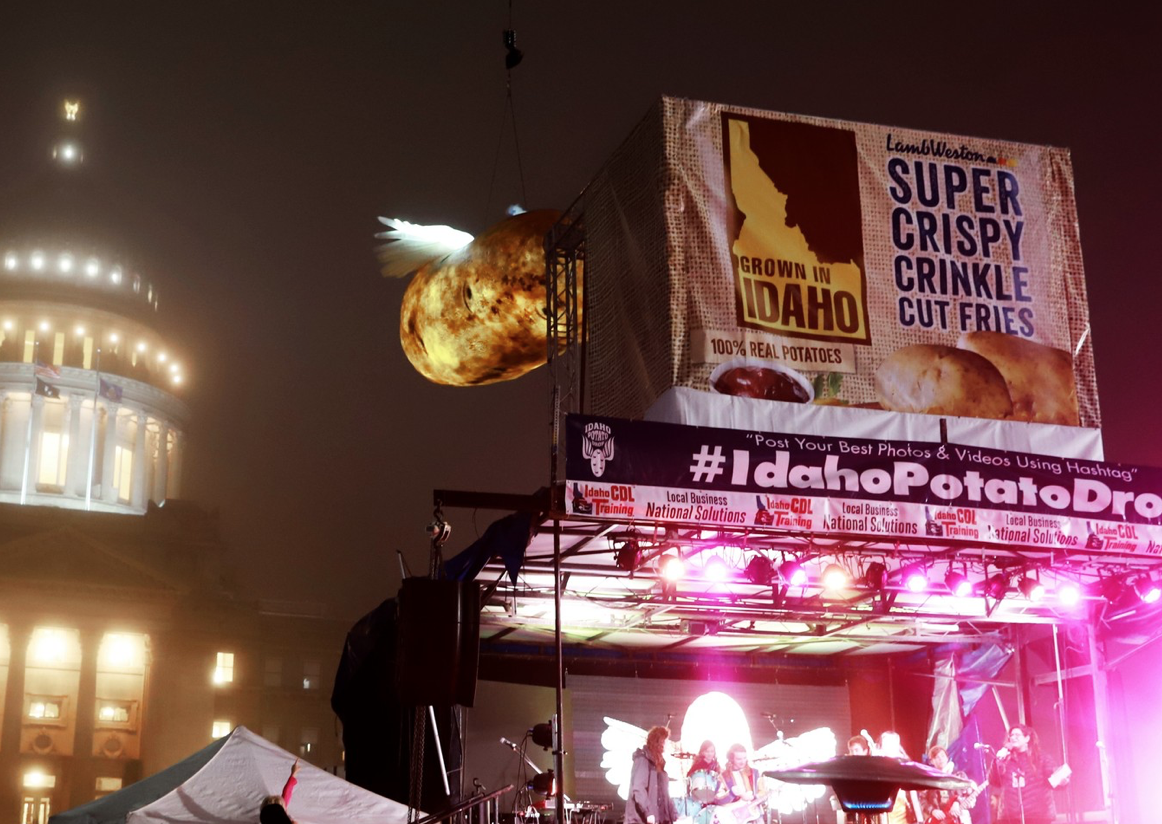 Credit: @idahopotatodrop via Instagram
New York has its ball drop and Idaho has its…..potato. Yes, potato: you did read that right. Of course, it makes sense that the top potato-producing state would use one of the tubers to mark each new year. And it's not just any potato: it's a 17 foot, illuminated potato – and it drops in downtown Boise, right in front of the State Capitol Building.
Illinois claims the world's first skyscraper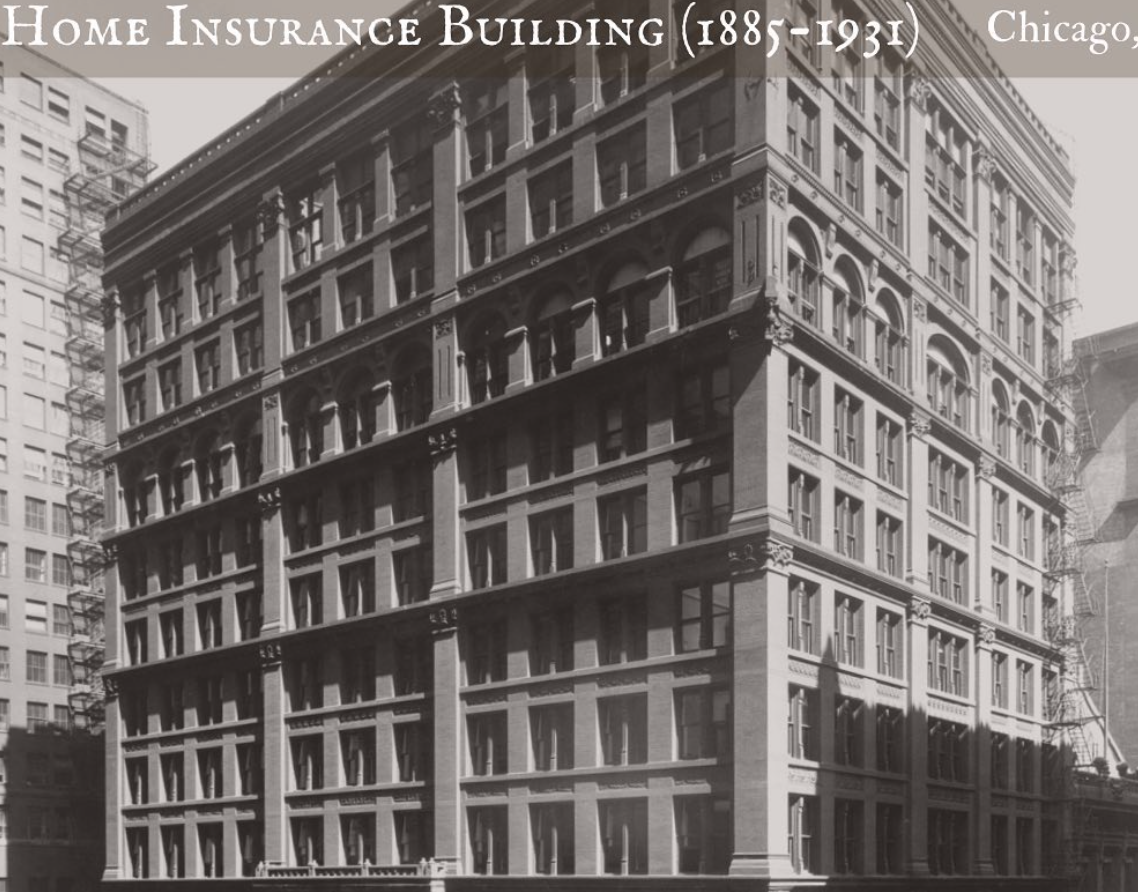 Credit: @cregrow via Instagram
Nowadays, skyscrapers are unremarkable things. However, back in 1885, they were headline news – and in Illinois, in particular. Chicago's Home Insurance Building, which opened that year, is regularly credited as the world's first skyscraper. Whether or not that's true, the building is noteworthy for its innovative use of an iron frame skeleton.
Kansas is flatter than a pancake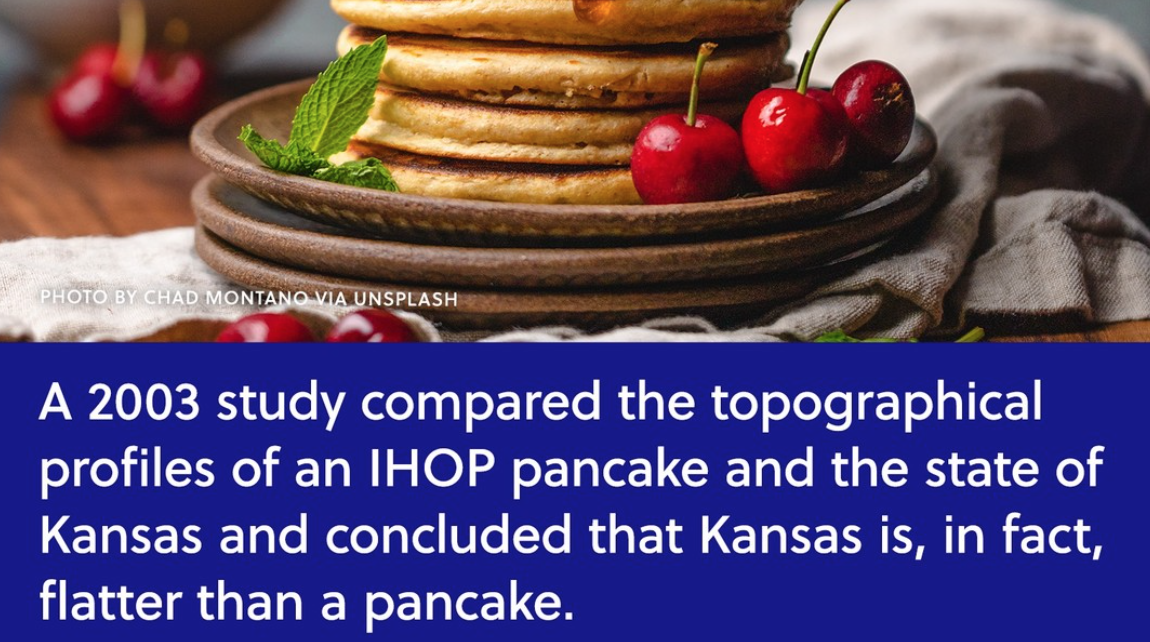 Credit: @Jeopardy via Instagram
The American Physical Society conducted an experiment to compare the topography of Kansas to a pancake. The pancake in question was purchased from International House of Pancakes and the findings vindicated the long held claim of Kansans that their state is, indeed, flatter than a pancake.
The KFC founder came from Indiana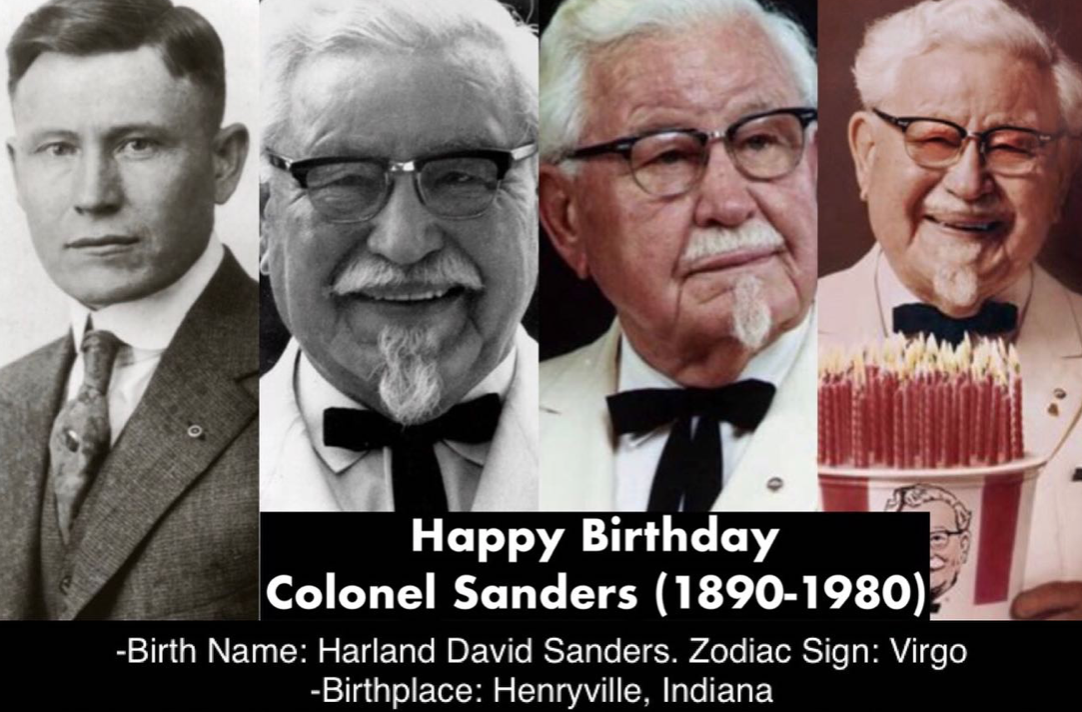 Credit: @markiecarolvickifan84 via Instagram
You might expect for the founder of Kentucky Fried Chicken to hail from Kentucky. In fact, Colonel Harland Sanders was born in Henryville, Indiana. His eponymous food chain got its name from the fact that Sanders first sold fried chicken from roadside stalls in Kentucky.
Louisiana is the frog capital of the world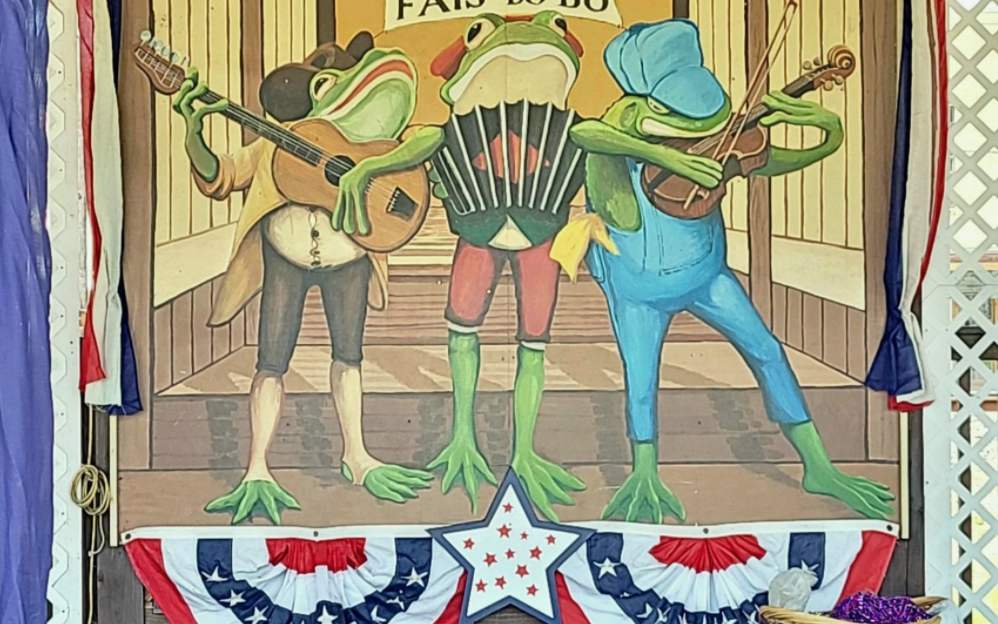 Credit: ZacPensol via Reddit
Forget about the French, the southern US state of Louisiana is the frog capital of the world. Specifically, it's the city of Rayne that claims the title – and it does so because of the quality and popularity of its frogs, or at least the legs of its frogs. In fact, frogs' legs from Rayne are so popular that they're sold across the country and have even been found in Parisian restaurants.
Maine is the scariest State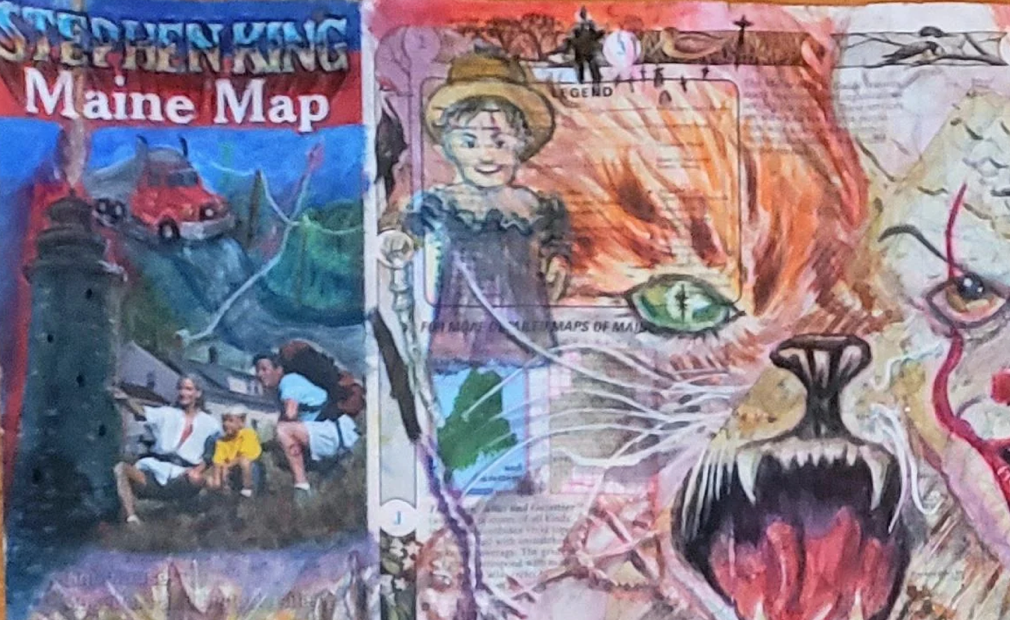 Credit: leaf71 via Reddit
If you're a Stephen King fan, you'll know that Maine is easily America's scariest state. This famous horror writer has set many of his terrifying tales in otherwise innocuous Maine. For instance, watch out for friendless high school girls (Carrie), towns full of vampires (Salem's Lot), rabid St Bernard dogs (Cujo), and misspelled pet cemeteries frequented by children (Pet Semetary).
America's first female Saint lived in Maryland
Credit: eldermoon via Reddit
Saints don't all originate from Italy or Ireland. America has several of its own – and Maryland claims the first female saint: Elizabeth Ann Seton. She founded a religious order called the Sisters of Charity, which established schools, orphanages and hospitals throughout the world. Pope Paul VI canonized her in 1975, and you can visit her national shrine in Emmitsburg.
Basketball was invented to keep Massachussetts' students active during winter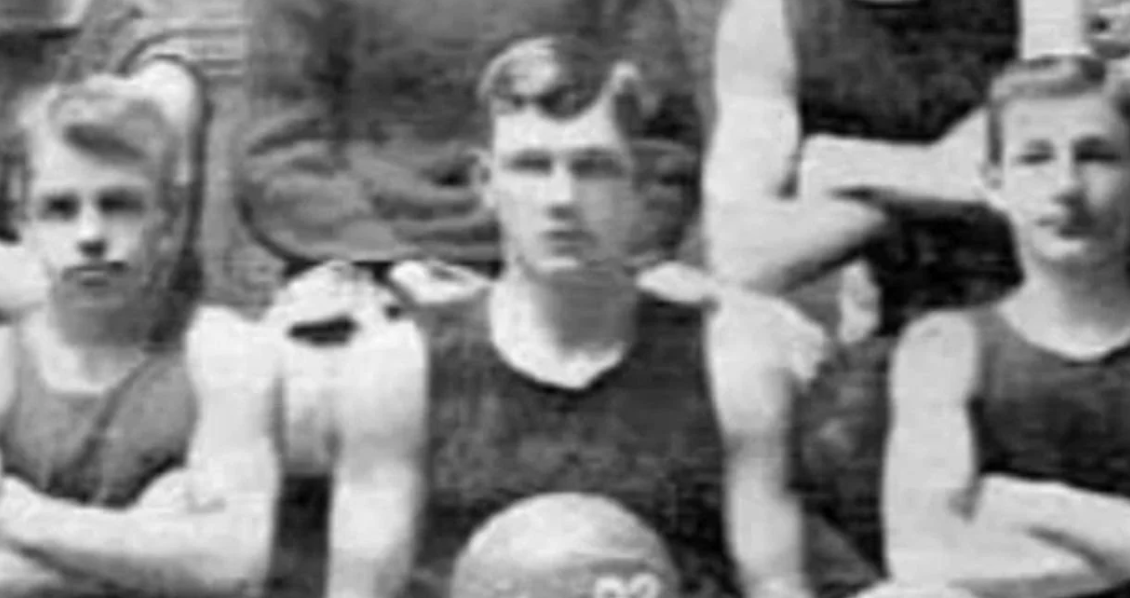 Credit: uncmello via Reddit
An instructor at Springfield College invented basketball at the end of the 1800s. He came up with concept for the game in response to a challenge from the college's physical education superintendent to design an indoor activity to keep students active during the long, cold winters.
Michigan has a floating post office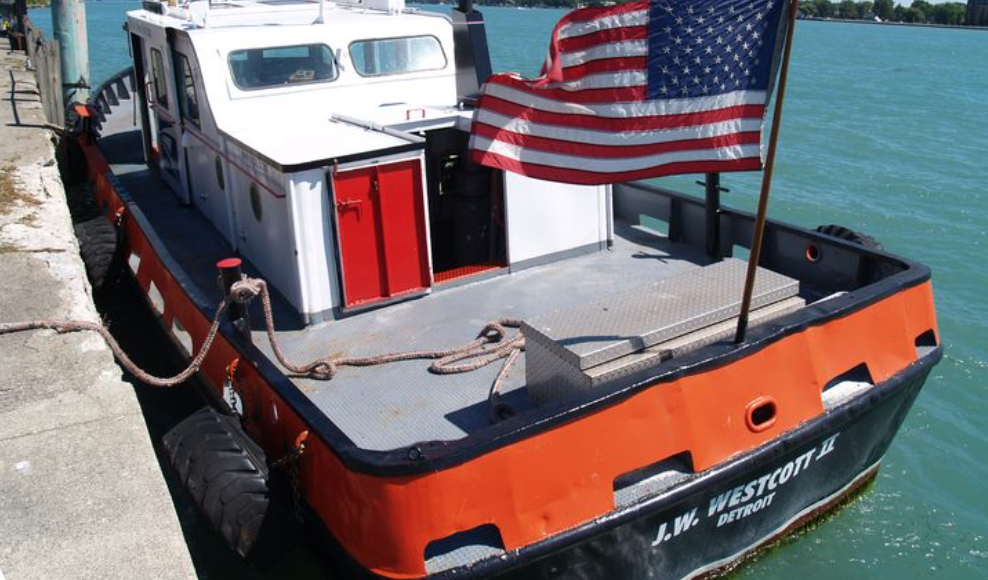 Credit: Paul Sant via Pinterest
Michigan is home to one of the world's only floating post offices. (There's also at least one in India.) The J. Westcott II is the latest incarnation in a line of floating post offices (otherwise known as boats) that have been delivering mail to ships in the Detroit River for 140 years. Although it's a floating post office, it even has its own address:
Find the source of the Mississippi River in Minnesota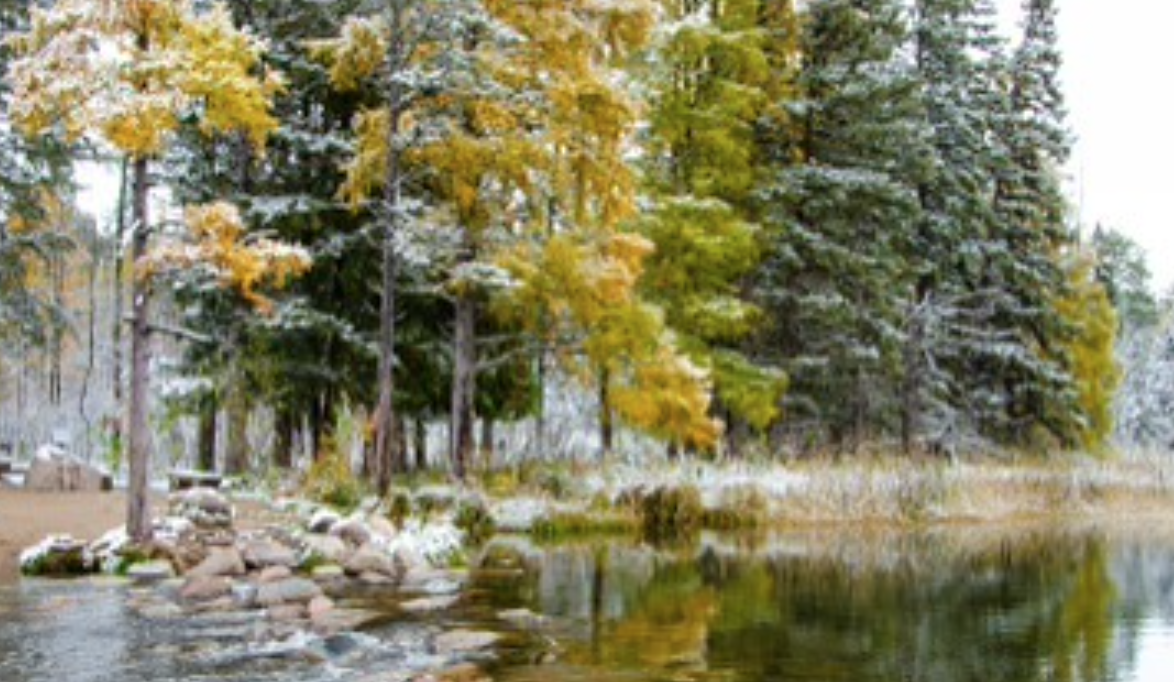 Credit: @mnstateparksandtrails via Instagram
Perhaps you already know that the source of the Mississippi River is not in Mississippi but in Minnesota. However, did you know that the precise source is the small glacial Lake Itasca, in Clearwater County? It's a tranquil place that seems very far removed from the strength and turmoil of the mighty Mississippi.
Montana recorded the largest ever snowflake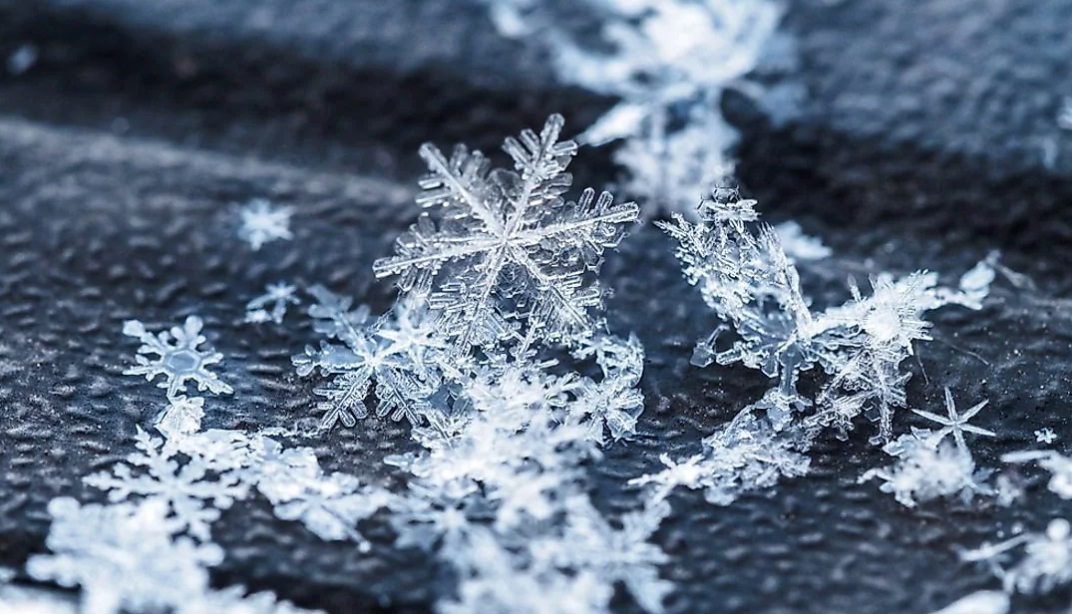 Credit: KodyBerns99 via Reddit
According to the Guinness World Records, Montana has held the record for the biggest snowflake ever since 1887. The snowflake in question fell at Fort Keogh during a winter storm. Records say that it measured a whopping 15 inches wide and, apparently, it wasn't alone. Ranchers reported that many flakes fell that were "larger than milk pans".
Ski lifts were invented on the Nebraskan prairie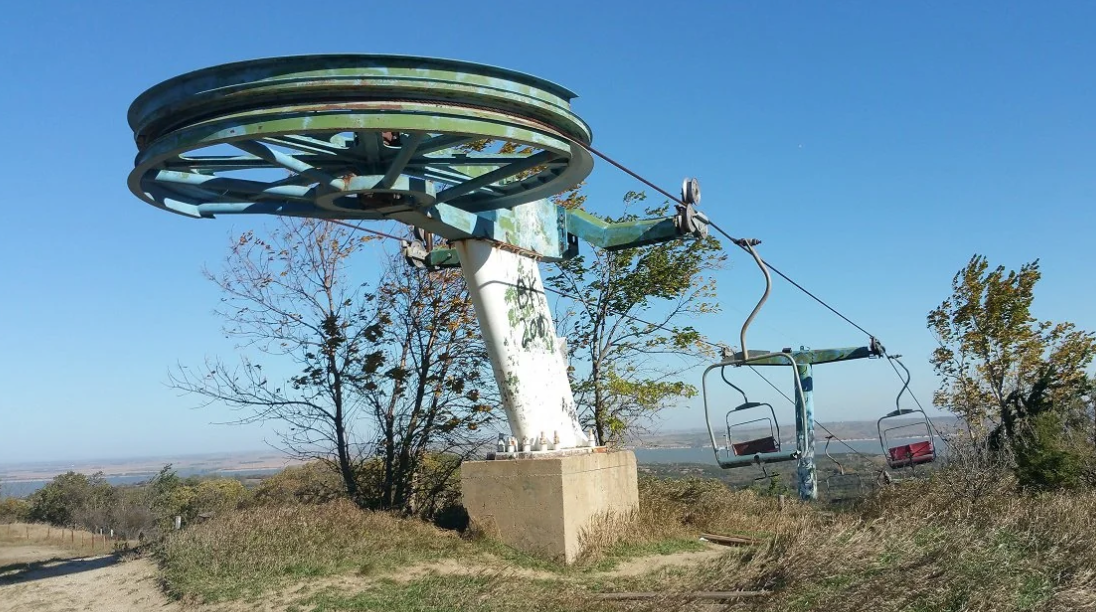 Credit: jimplicit via Reddit
It might seem an odd location for it but ski lifts first saw the light of day on the flat Nebraskan prairies. Spearheaded by Union Pacific, the invention was intended to boost numbers of rail passengers by giving people good reason to travel to the newly-opened Sun Valley Ski Resort in Idaho.
Prison inmates make New Hampshire's license plates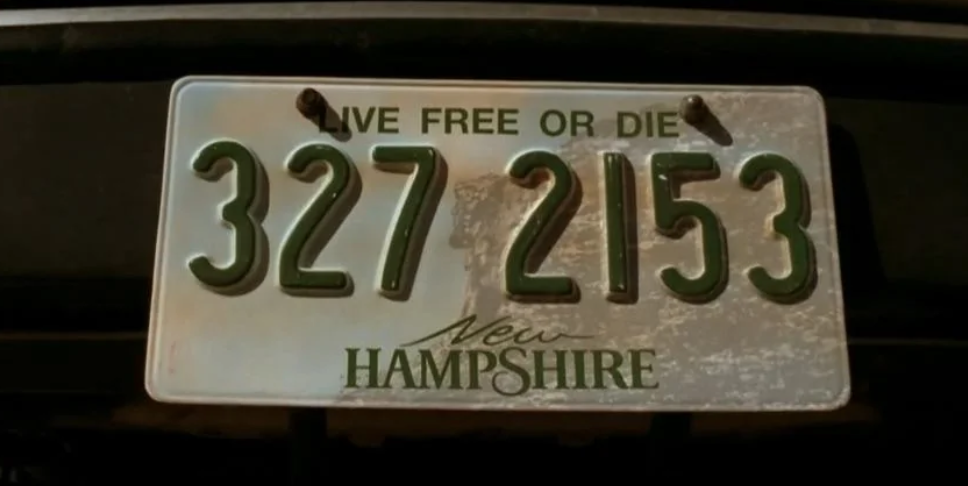 Credit: hdandrew via Reddit
In one of life's little ironies, imprisoned felons make New Hampshire's "Live Free or Die" license plates. To be fair, however, the motto originated with a volunteer toast that General Stark sent to his erstwhile comrades at the 32nd anniversary reunion of the 1777 Battle of Bennington. It's to be hoped that the prisoners appreciate the nuance!
New Jersey's slogan could be "horses and divorces"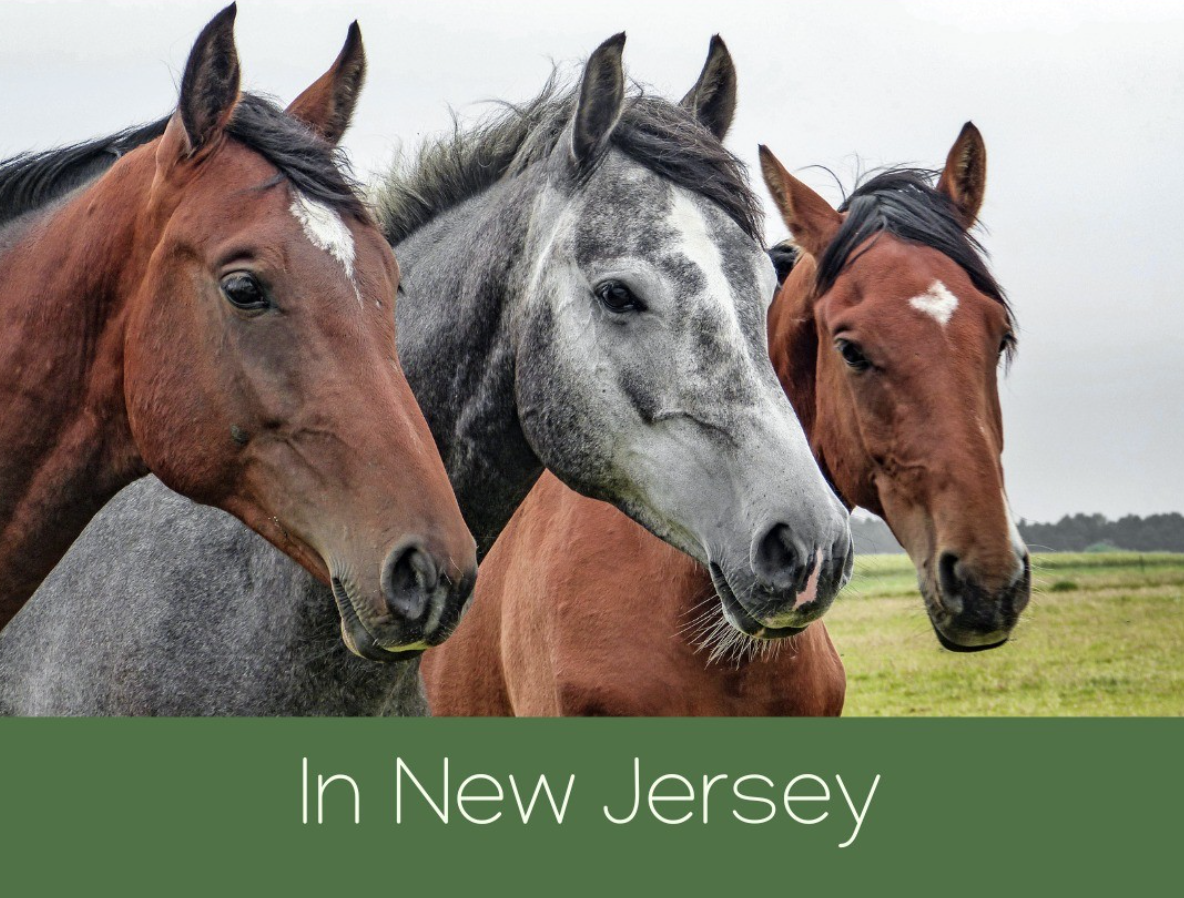 Credit: @farhillsrace via Instagram
New Jersey's motto is "Liberty and Prosperity". However, it could just as easily be "horses and divorces". The state has more horses per square mile than any other US state – and it also has the lowest divorce rate. On reflection, perhaps its alternative motto should state: "horses and (almost no) divorces".
New Mexico doesn't allow idiots to vote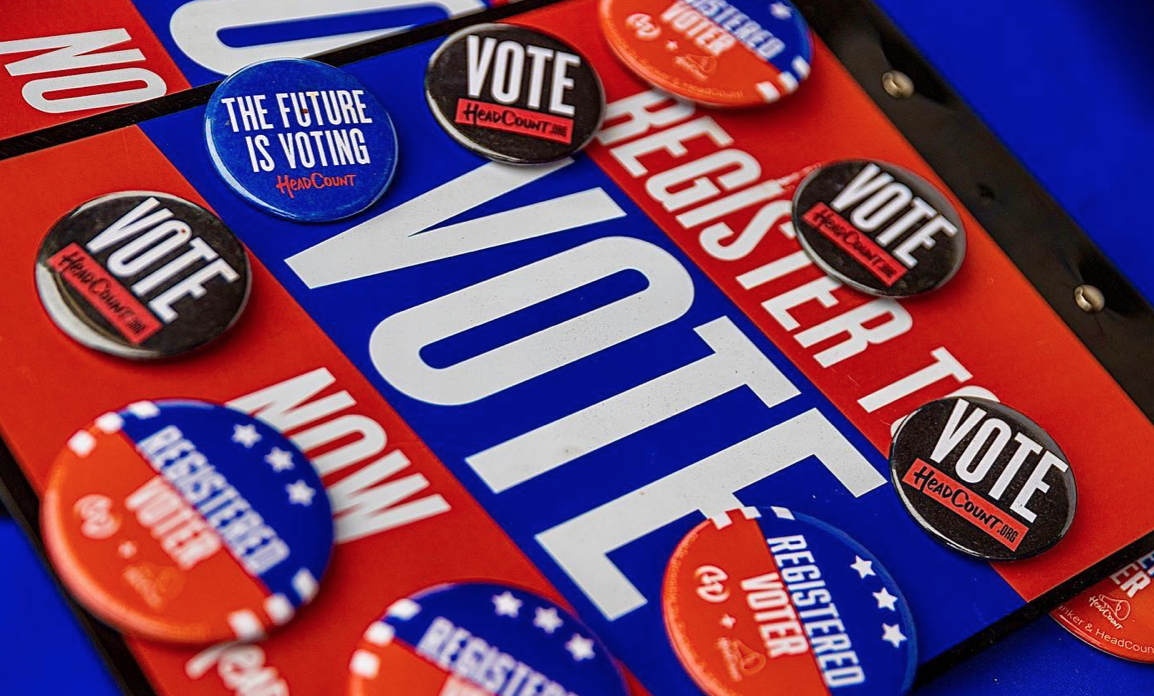 Credit: @headcountorg via Instagram
New Mexico takes voting privileges seriously. With this in mind, its constitution states that idiots are not allowed to vote. Unfortunately, the constitution doesn't go on to define who is an idiot and how they are to be identified. Although the law is still in place, its ambiguity means that it's unlikely to prevent anyone from exercising their right to vote.
New York's culinary creations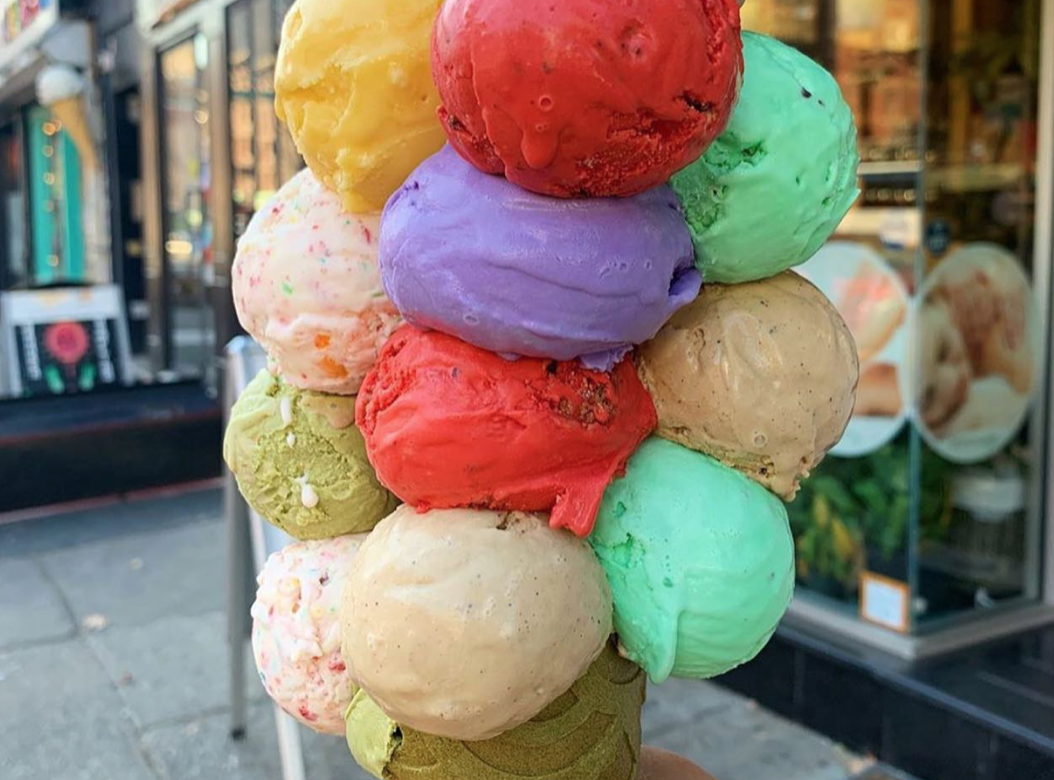 Credit: @nyc.food via Instagram
New York has innumerable claims to fame. One of the lesser known ones relates to the number of popular dishes apparently said to have originated from New York City. If you thought pasta primavera and ice cream cones are clearly Italian, think again. Along with eggs Benedict, both were invented in New York.
North Carolina has the country's largest private home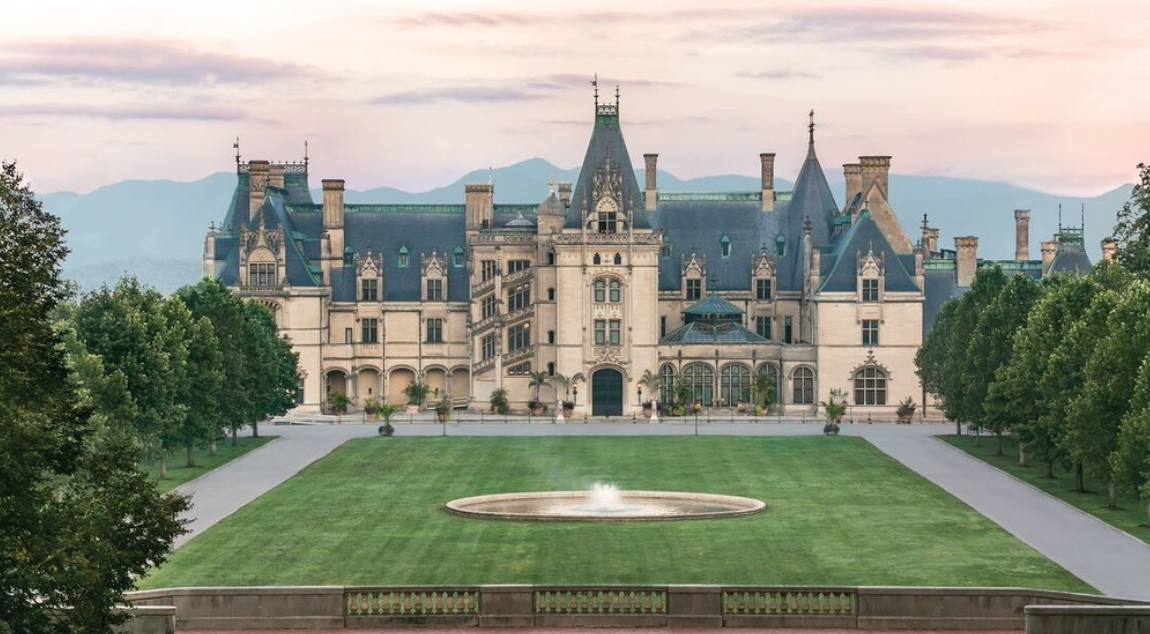 Credit: @biltmoreestate via Instagram
There's no shortage of massive houses in the US. However, if you're looking for the biggest one, forget the likes of Hollywood or Florida's Mar-a-Lago and head for North Carolina. Asheville's Biltmore Estate was once home to George Vanderbilt. Built in the style of a French Renaissance château, it has 250 rooms and takes up more than four acres of floor space.
Presidents are more likely to die in office if they come from Ohio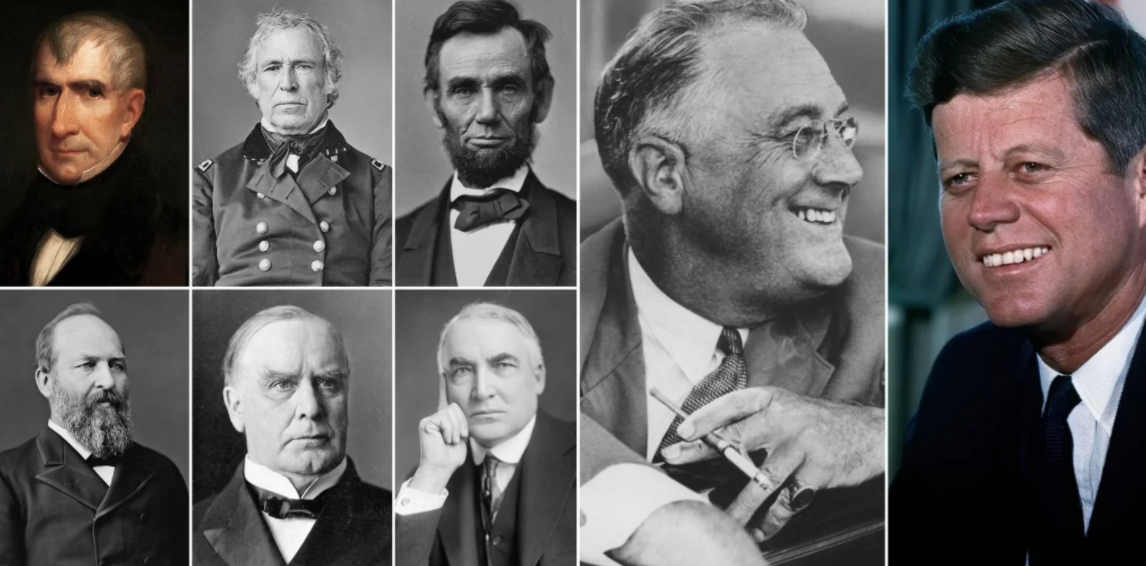 Credit: True_Acanthisitta886 via Reddit
To date, eight US presidents have died during their term of office. Four of those presidents hailed from Ohio. While this may be statistically insignificant and is unlikely to make an Ohioan presidential hopeful think twice, it's an interesting snippet to pull out at parties when the conversation flags.
Space junk struck someone in Oklahoma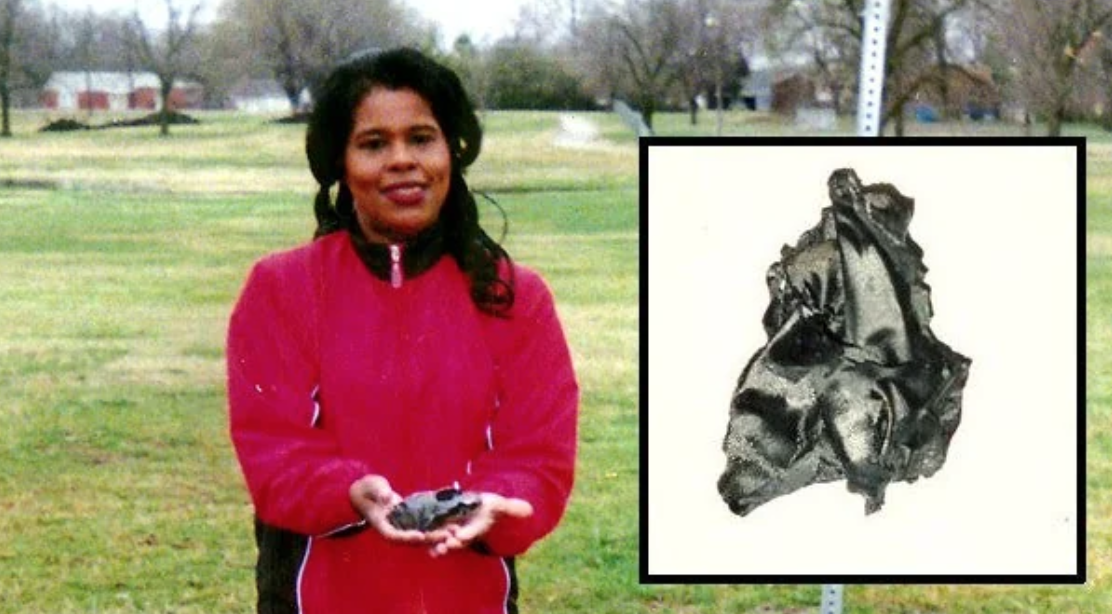 Credit: barath_s via Reddit
Given the amount of space junk in orbit way up above our heads, it might seem surprising that more of us haven't had a collision with a piece. However, currently, space junk has hit only one person: a woman in Tulsa, Oklahoma. Lottie Williams was strolling through a park when she was struck on the shoulder by a piece from a Delta II rocket. Luckily, she was unharmed and took the piece home as a souvenir.
Visit the world's largest living organism in Oregon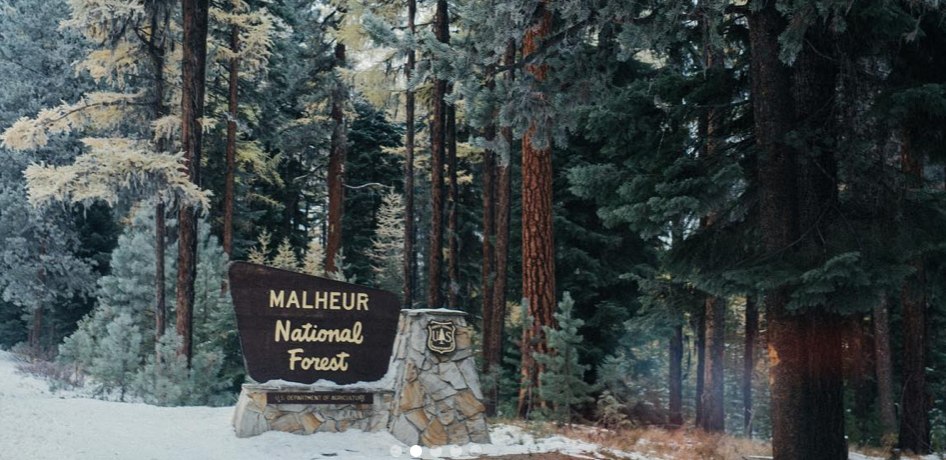 Credit: @josephhaeberle via Instagram
No, it's not a blue whale. The world's largest living organism is actually a fungus belonging the species "Armillaria ostoyae". Thought to weigh around 35,000 tonnes and covering 3.5 square miles, the fungus grows in Oregon's Malheur Forest. It's affectionately known as the "humongous fungus".
The slave trade motivated Rhode Island to declare independence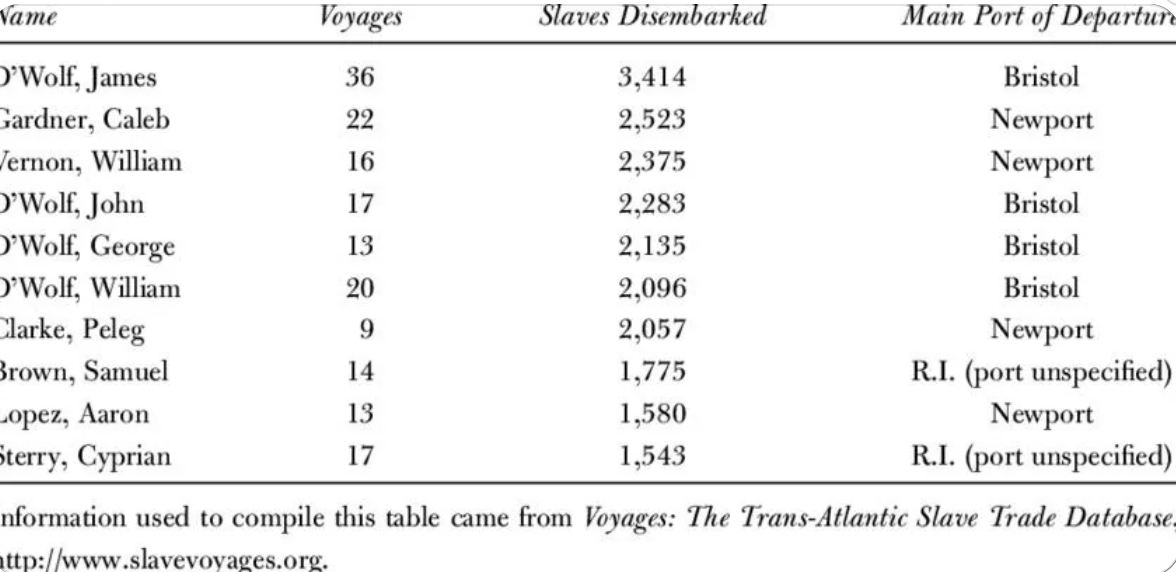 Credit: Seasnek via Reddit
Tiny Rhode Island took the lead in declaring independence from Great Britain. It was the first colony to pass an official legislative act declaring its independence. Cynics might suggest that one motivation of the colonists was a desire to take full control of the lucrative molasses trade. This involved Rhode Island distilleries turning West Indian molasses into rum that was then traded for slaves from West Africa.
South Carolina is home to a UFO welcome center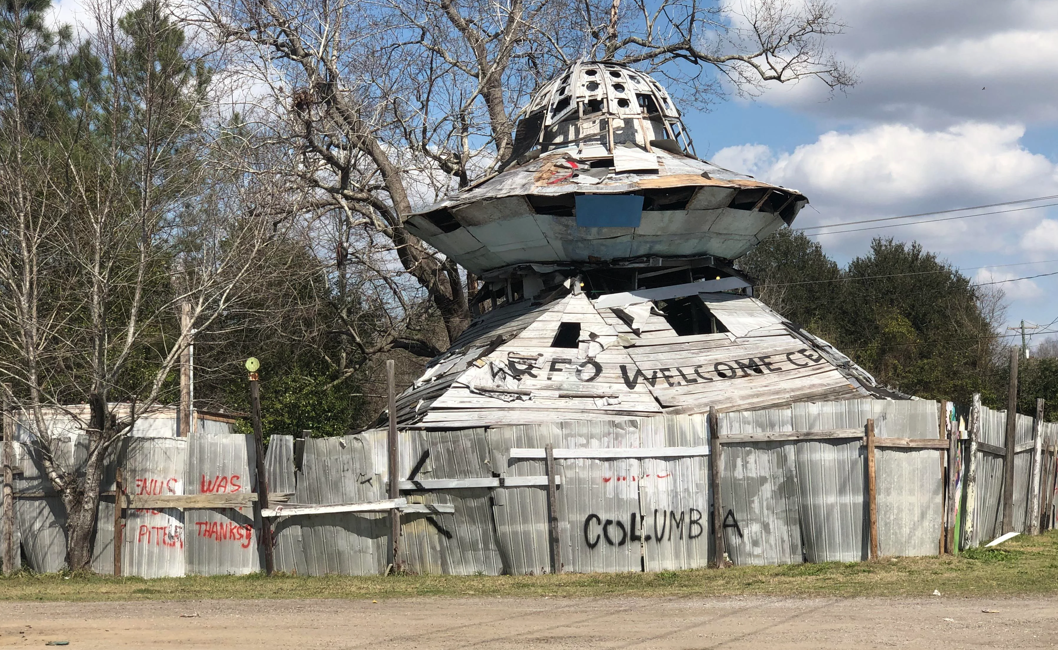 Credit: bdangerfield via Reddit
Whatever you think of the information revealed (or not) in the Congressional hearings on government concealment of UFO activity, South Carolina is set up to welcome aliens. Although billed as the world's only UFO welcome center, and a place for alien visitors to relax, it's actually a tourist attraction and – surprise surprise – is not yet known to have hosted any little green men.
The controversy of South Dakota's Mount Rushmore
You might think that South Dakota's Mount Rushmore is an impressive memorial to four of America's greatest presidents. However, its location in the Black Hills sacred to the Lakota people makes it contentious. In 1980, the Supreme Court ruled that the unlawful taking of the Black Hills required compensation to be paid to the Sioux Nation. However, the Sioux have refused the money and continue to demand the return of the land.
Tennessee has an official State rap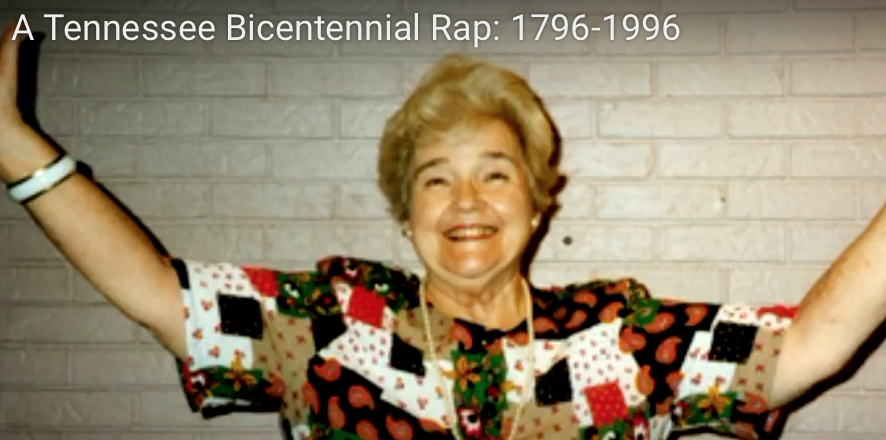 Credit: ajosifnoingongwongow via Reddit
Tennessee has 12 official State Songs, and "My Homeland, Tennessee" is probably the best-known. However, perhaps in an effort to move into the modern era, those 12 songs also include an official rap. Designated as such in 1996, Joan Hill Hanks composed "A Tennessee Bicentennial Rap".
"Don't mess with Texas" was intended to combat littering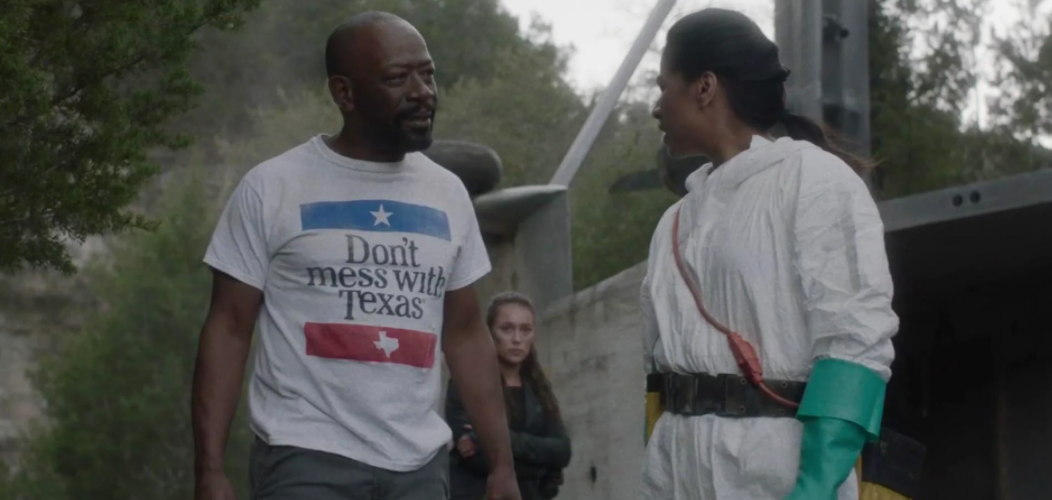 Credit: BungaTribe via Reddit
However it actually comes across, "Don't mess with Texas" was originally an anti-littering slogan. Dreamed up by the Texas Department of Transportation, it was intended to reduce littering on Texan highways – and especially littering by young males between 18 and 35. For whatever reason, the slogan took on a life of its own and became the cultural phenomenon that it is today.
Utah is the place for plastic surgery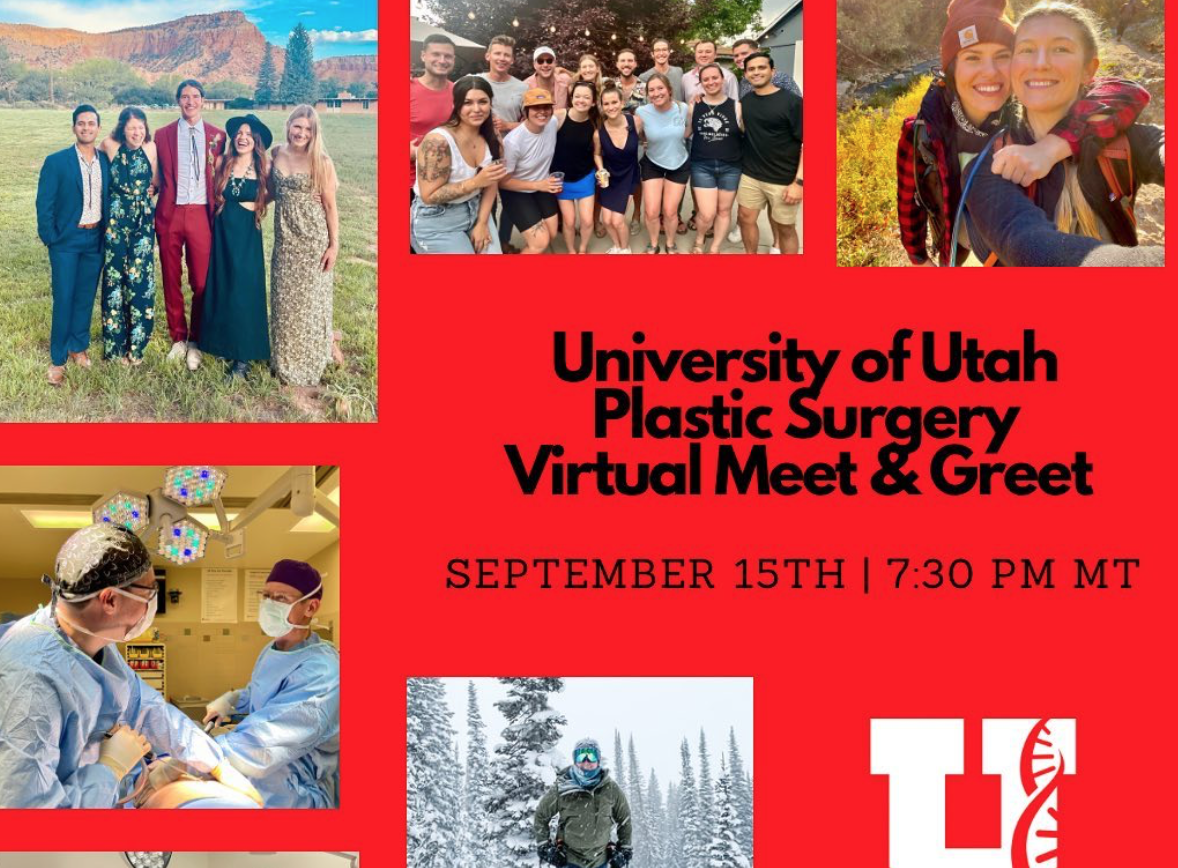 Credit: @uofuplasticsurgery via Instagram
Thinking about reinventing yourself – or at least your physical appearance? You want Utah! Yes, the state best known for its large Mormon population also has more plastic surgeons than anywhere else in the US. No-one's quite sure why so many plastic surgeons have set up shop in Utah but one suggestion is that it relates to the homogeneity of the state's population (87.6% white and 56% Mormon).
Vermont knows its bridges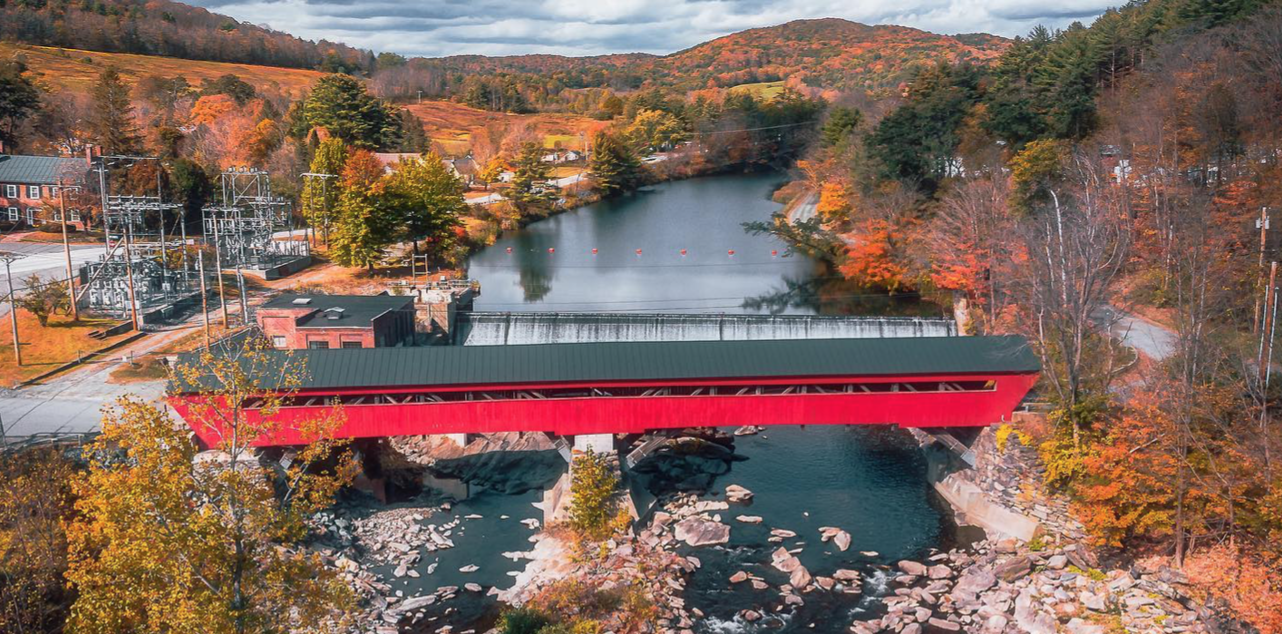 Credit: @funkdrone via Instagram
This small mountainous and heavily forested New England state has more bridges per square mile than anywhere else in the US. It also has more than 100 covered bridges – which could either be a quirk of bridge architectural design in the state or perhaps say something about the weather!
The first Washington Starbucks once sold only coffee beans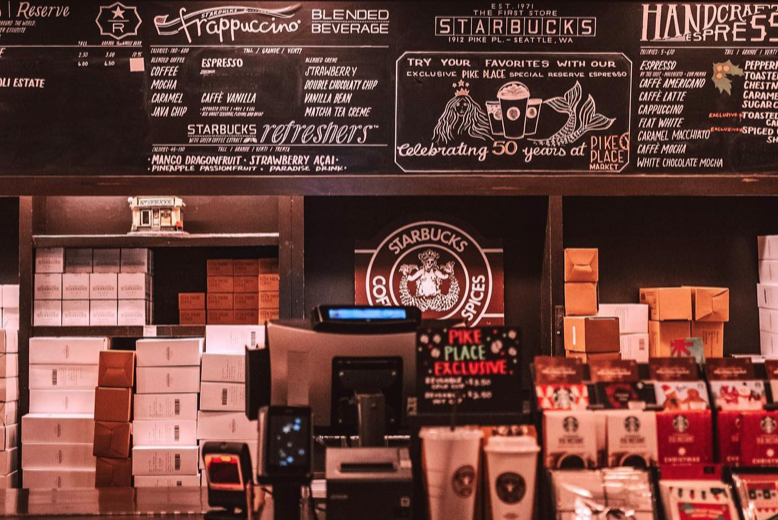 Credit: @aneta_zastawny via Instagram
When the first Starbucks opened in Washington in 1971, you couldn't go there for a cup of coffee. Instead, it sold freshly-roasted coffee beans, as well as tea and various spices, for customers to take home. Starbucks only became the coffee shop that it is today after one of its employees visited Milan in the mid-1980s, and was captivated by Italian coffee houses.
Wisconsin is home to the toilet paper capital of the world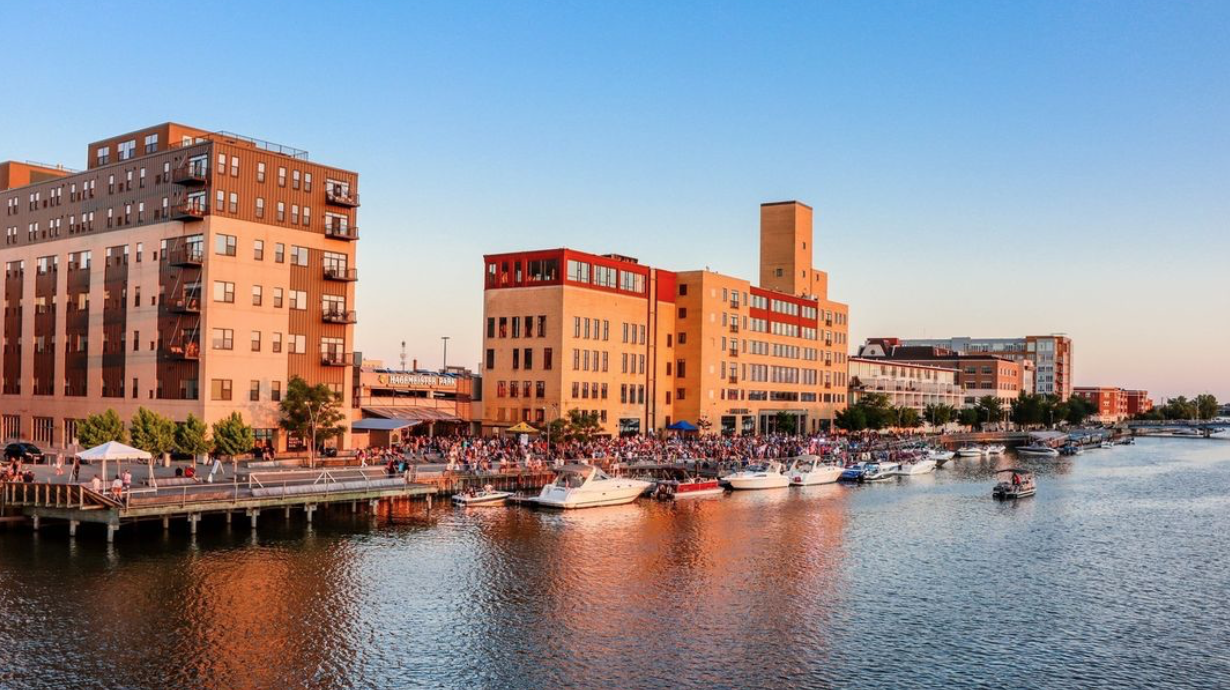 Credit: @downtowngreenbay via Instagram
Green Bay, WI has a fairly unique claim to fame: it's the toilet paper capital of the world. This claim dates back to the 1920s when the city's factories produced so much toilet paper that the revenue cushioned Green Bay against the financial exigencies of the Great Depression. (The fact that Green Bay toilet was splinter-free, unlike that of many of its competitors, probably also helped!)
Wyoming has an active supervolcano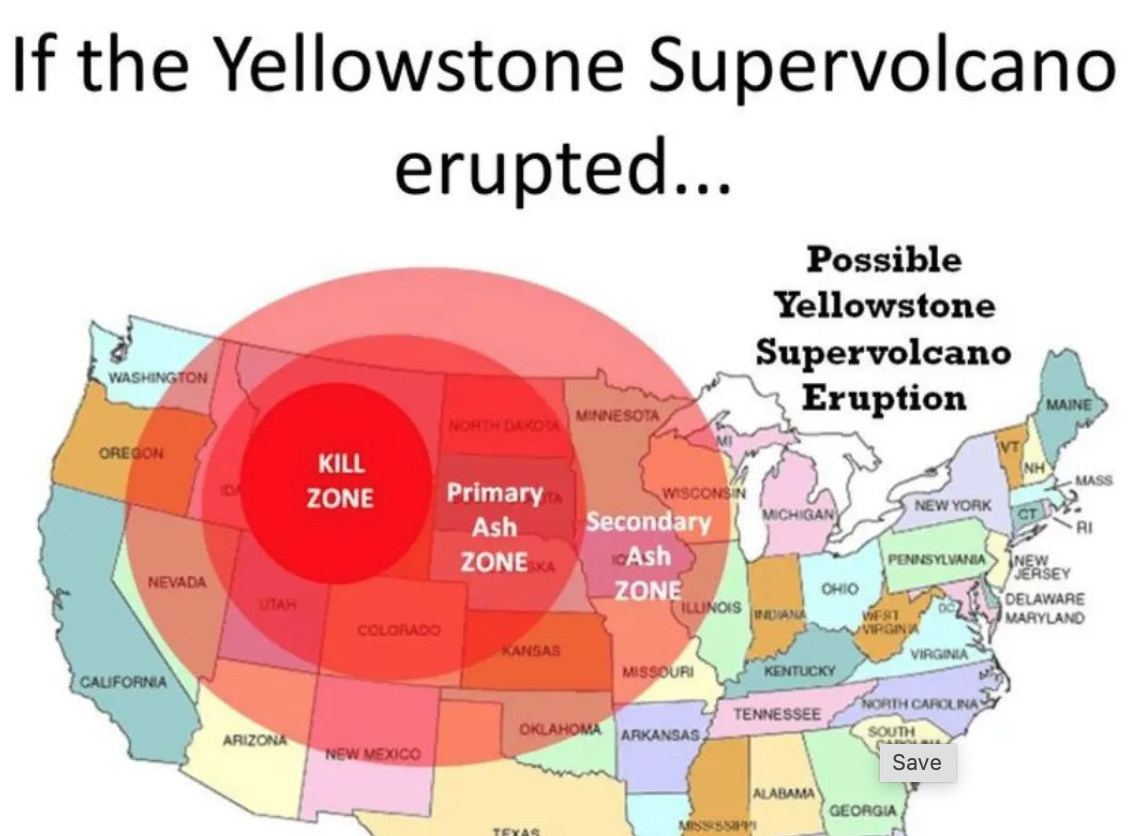 Credit: @thejrecompanion via Instagram
The first state park, Yellowstone in Wyoming, is notable for several reasons. One of these is that the park contains an active "supervolcano" with a caldera that's about the same size as Rhode Island. Luckily, this supervolcano hasn't erupted for around 70,000 years and another one isn't considered imminent as the magma chamber isn't full enough to feed an eruption.