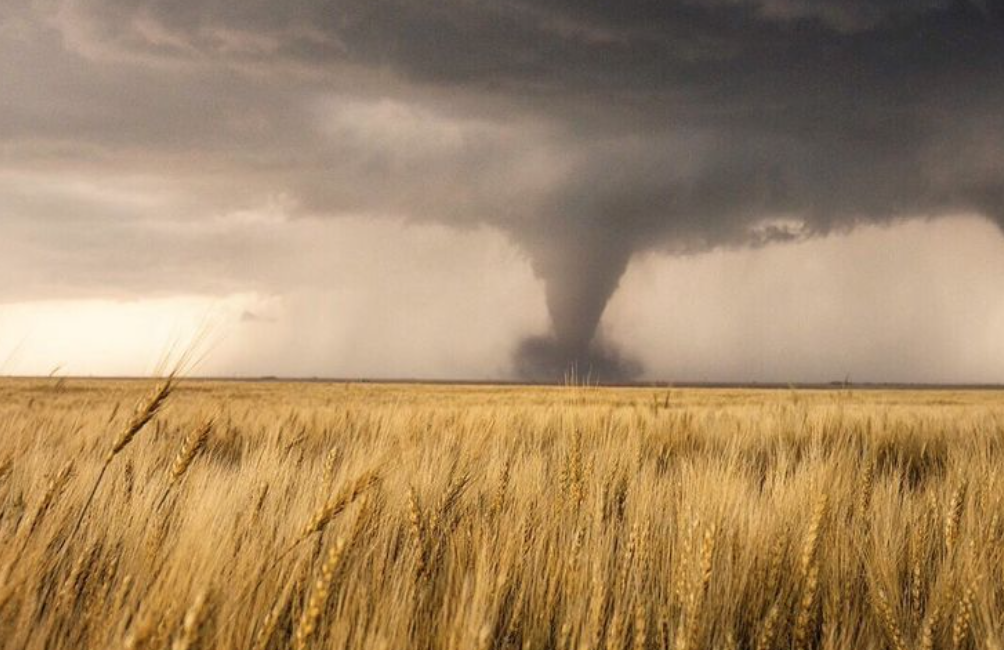 Credit: @tyschmitt via Instagram
27 versions of the Stars and Stripes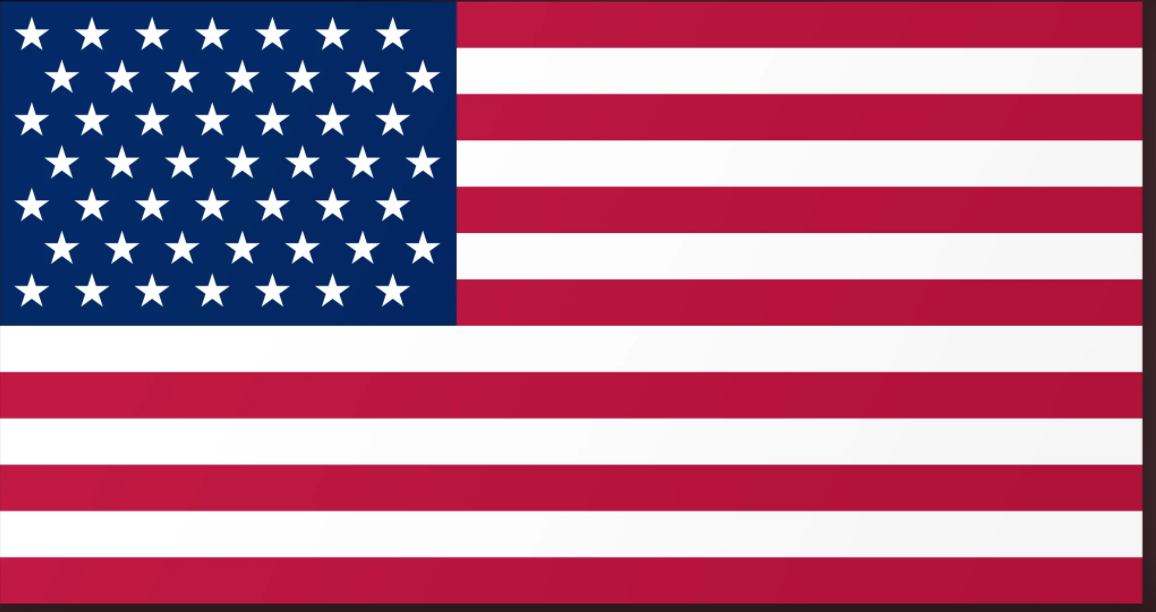 Credit: Lampanket via Reddit
Ah, the iconic American flag! It's hard to imagine any other version flying above public buildings, fluttering from flagpoles in front yards and adorning the nation's schoolrooms. However, as it happens, the current version of the flag is actually the 27th version, with each new iteration marking the addition of a new state to the Union.
The original capitals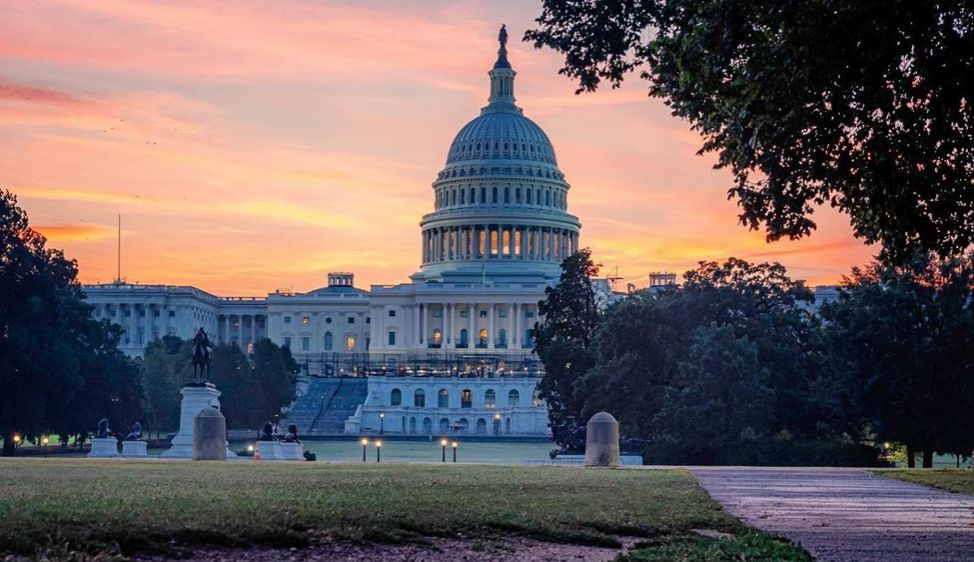 Credit: @visitwashingtondc via Instagram
Everyone knows that Washington, DC is the capital of the United States – right? Yes, it is – but that hasn't always been the case. At one time or another during and after the Revolutionary War, eight different cities have been the seat of power: Philadelphia, PA; Baltimore, MD; Lancaster, PA; York, PA; Princeton, NJ; Annapolis, MD; Trenton, NJ; and New York City, NY.
A superior lake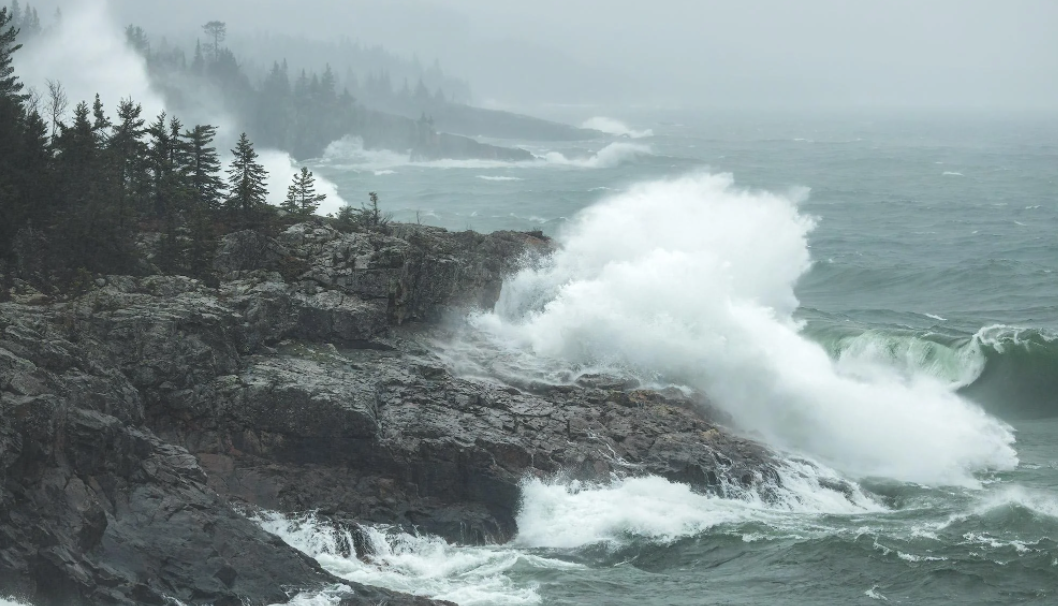 Credit: keefography via Reddit
Lake Superior is superior in name and superior in size: it contains enough fresh water to put the whole of North and South America under around 30 cm of water. That's about 3 quadrillion gallons, which equates to a staggering 10% of all the world's fresh water.
Roulette in the desert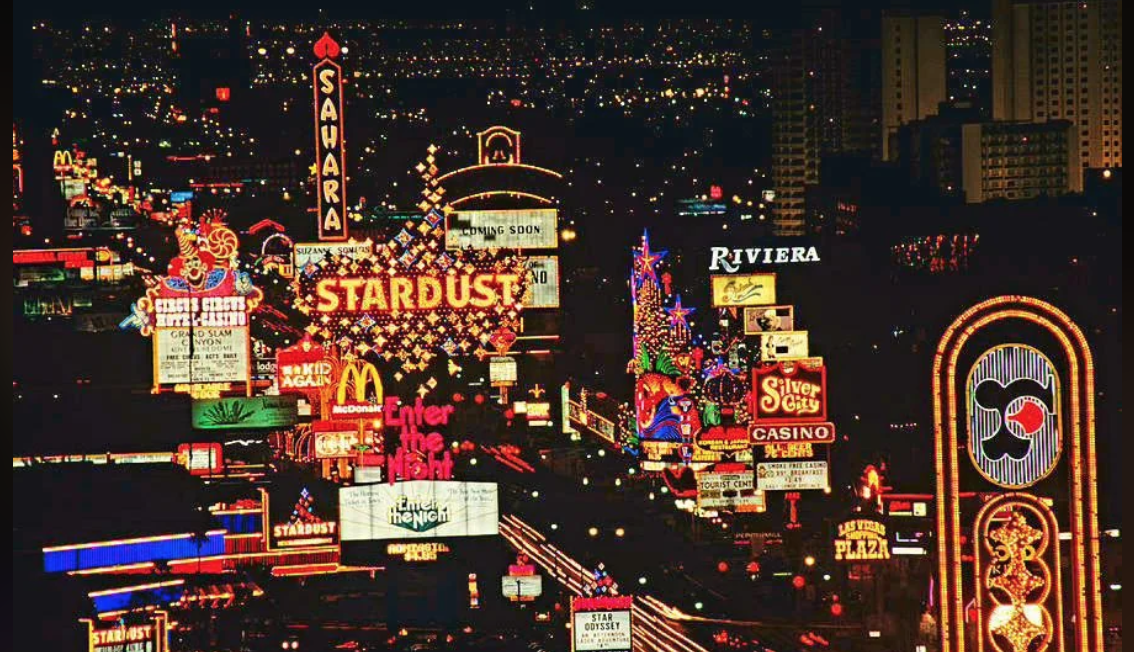 Credit: Teelk3007 via Reddit
some might suggest that building a city in the desert is a gamble. If so, it's been a successful one for Las Vegas. Known as the gambling capital of the world, this desert city has so many hotel rooms that it would take you 400 years to spend a night in each of them.
A drinking problem?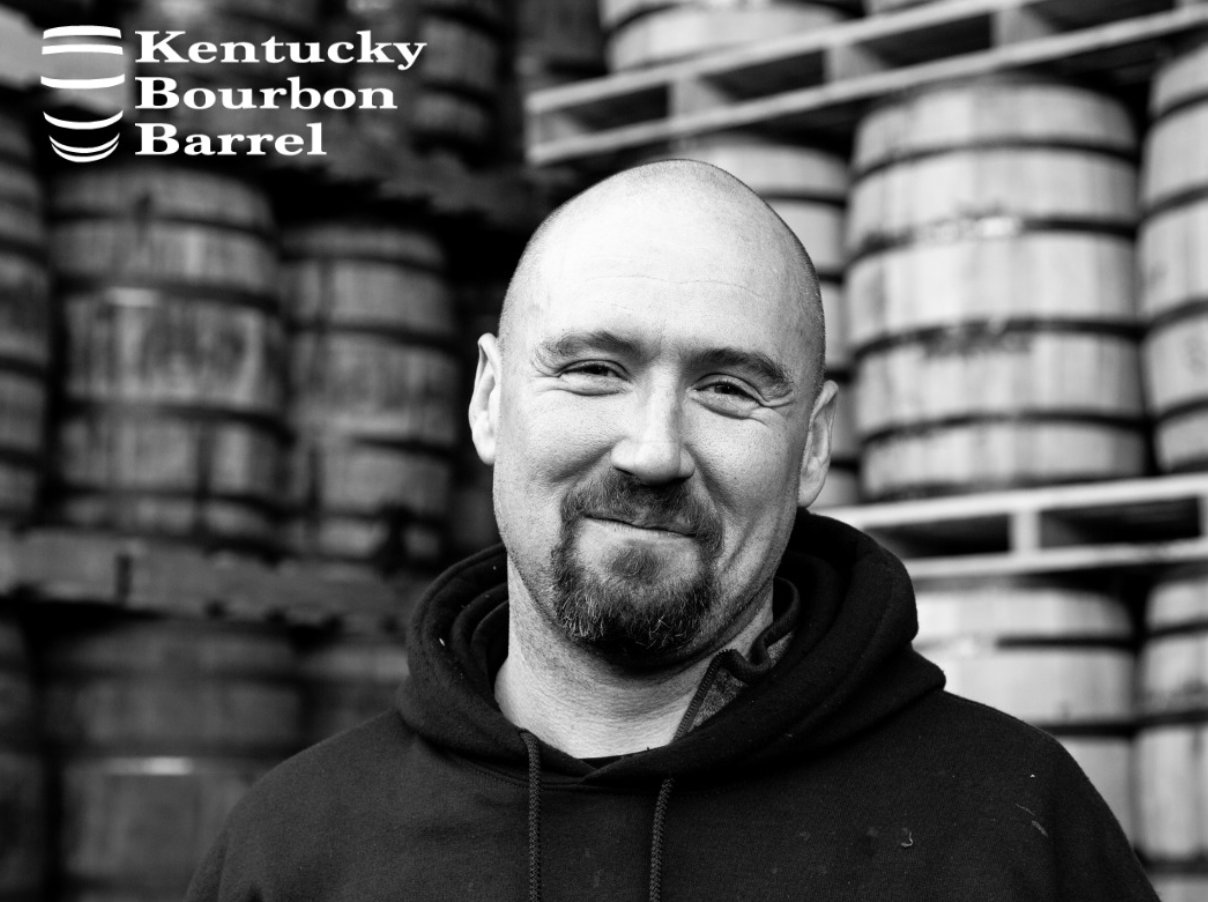 Credit: @kentucky_bourbon_barrel via Instagram
The US state of Kentucky produces 96% of the world's total output of bourbon. And if you want some idea of how much that is, the state has reserves of around 4.7 million barrels of the stuff. That's more than one whole barrel for each of its 4.3 million residents!
It's Boring……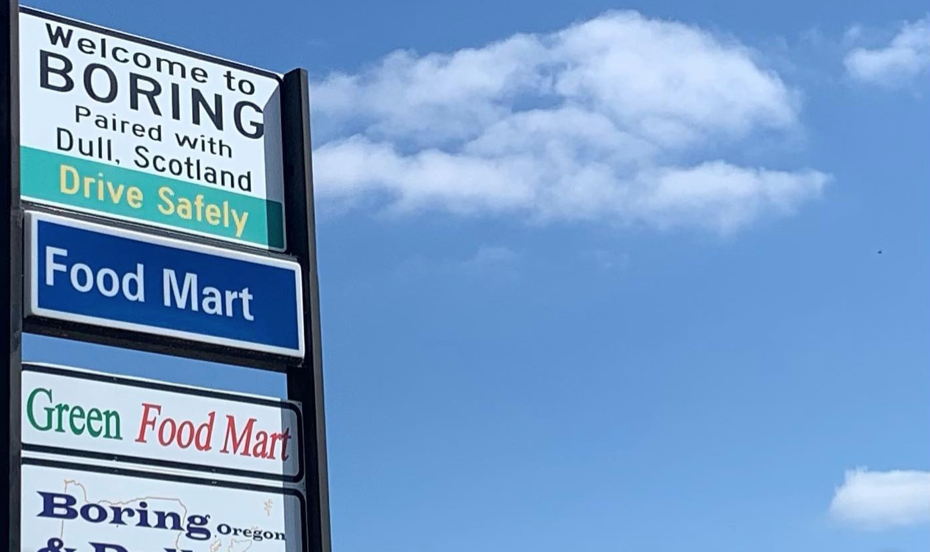 Credit: @teemareedotcom via Instagram
Fancy a trip to Boring? Yes, the US really does have a place with that name: a city in Oregon, about 20 miles from Portland. Named after its founder William Boring, the city has partnered with the town of Dull in Scotland. Together, the two places celebrate Dull, Boring Day every August 9th.
Babylon?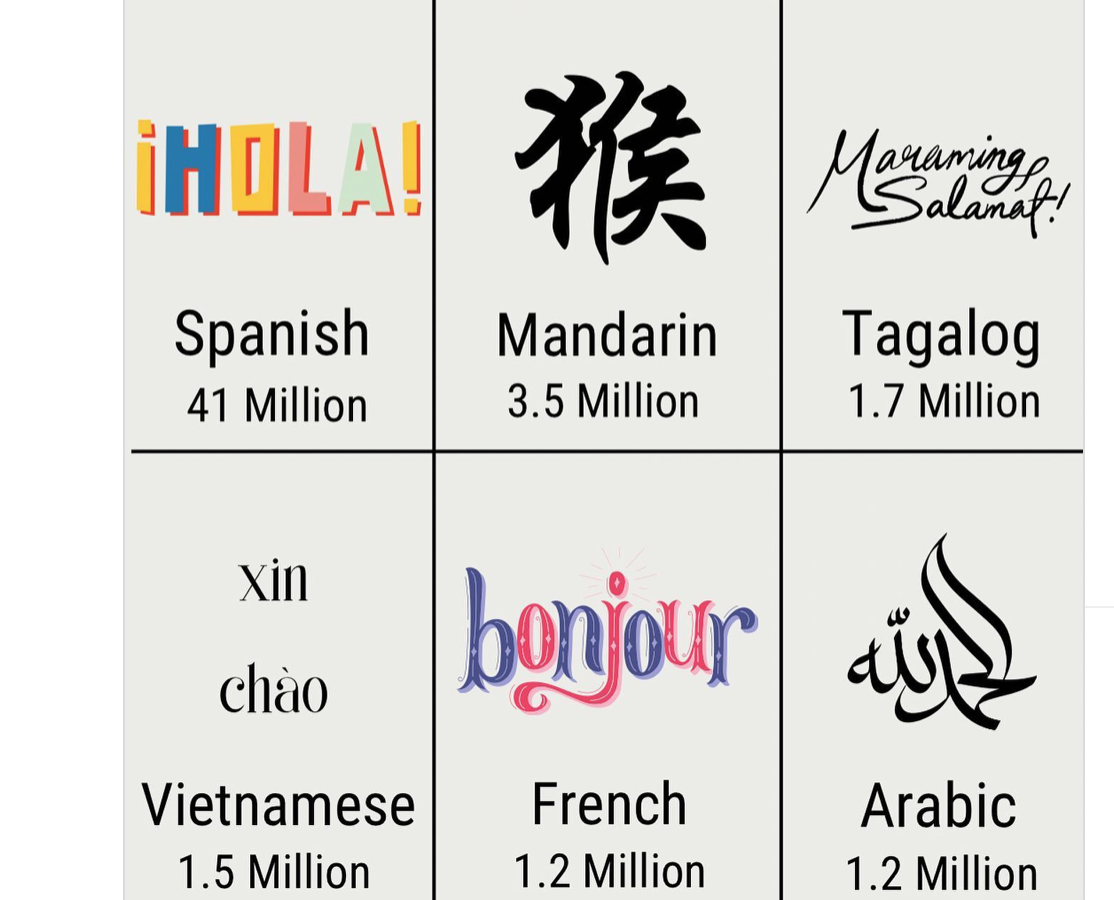 Credit: @rocaglobal via Instagram
The US is one of the world's most linguistically diverse places. Estimates for the number of languages spoken range from 350 to 450. Perhaps unsurprisingly, there's no official language at a federal level although 31 states have declared English as their official language.
Two languages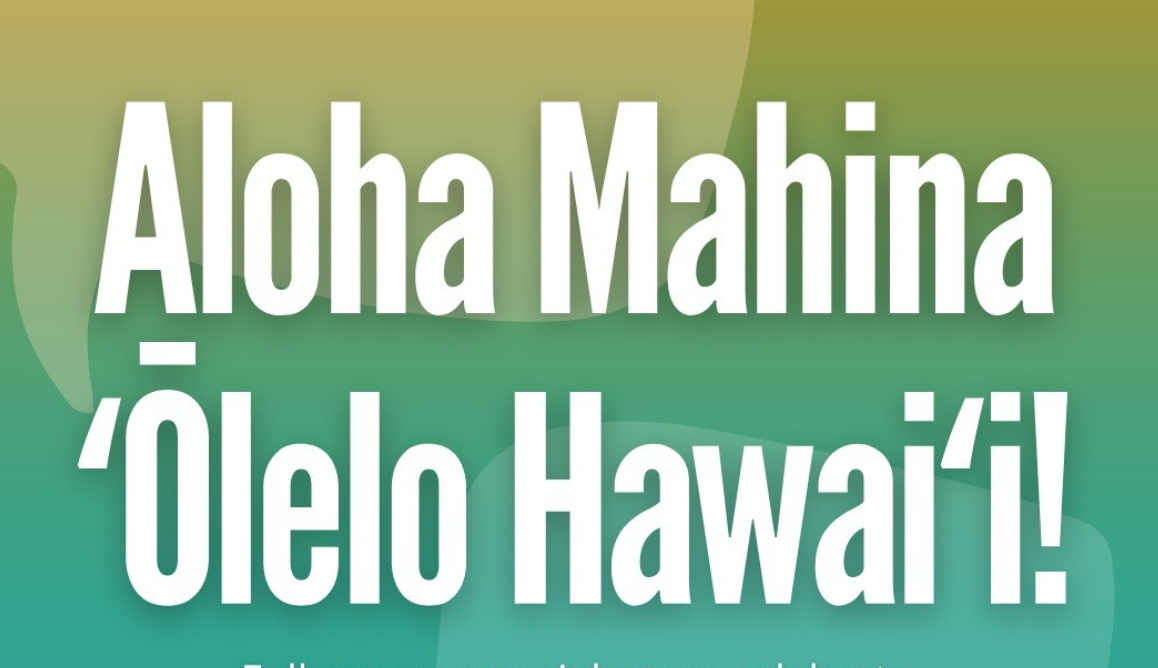 Credit: @kumuhina via Instagram
In recognition of the diversity and heritage of their populations, several US states are officially bilingual. They include Hawaii (English and Hawaiian), New Mexico (English and Spanish), and Louisiana (English and French). Talk about impressive!
An unlikely inspiration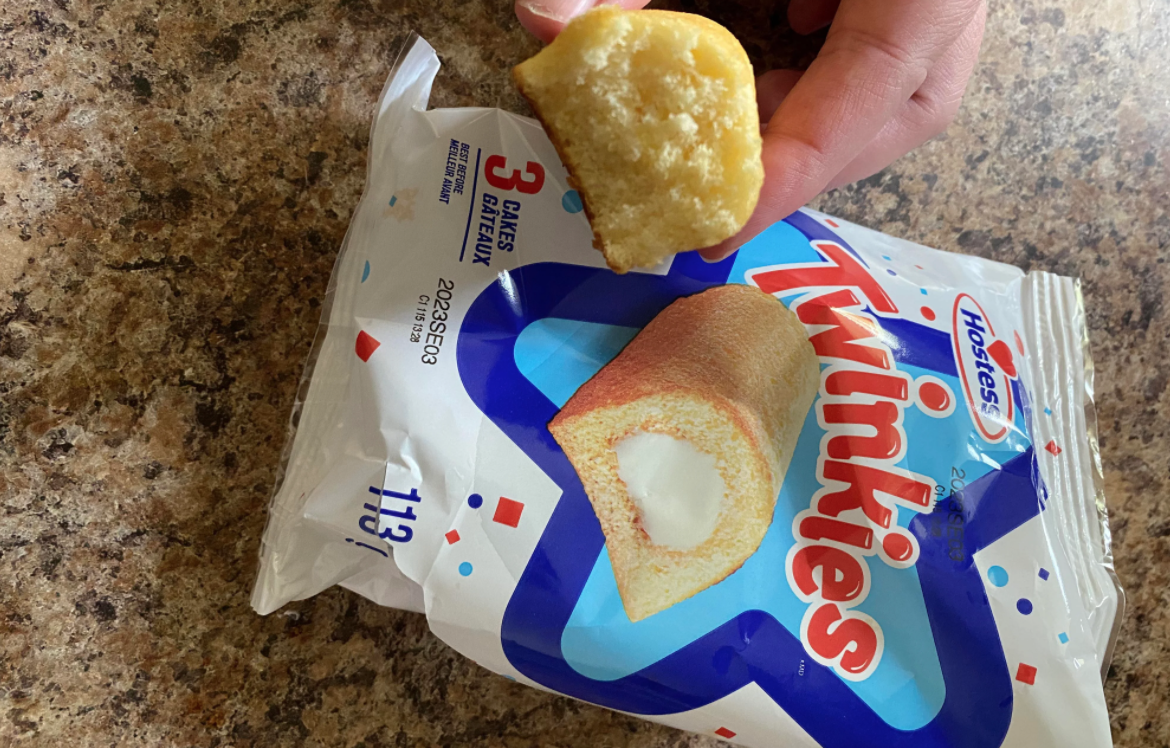 Credit: PoukieBear via Reddit
Twinkies, the tooth-rotting favorite of generations of kids, date back to the 1930s. They're the invention of an Illionois baker called James Alexander Dewar. And, reputedly, he took inspiration from a billboard advertising Twinkle Toe Shoes.
Huge dam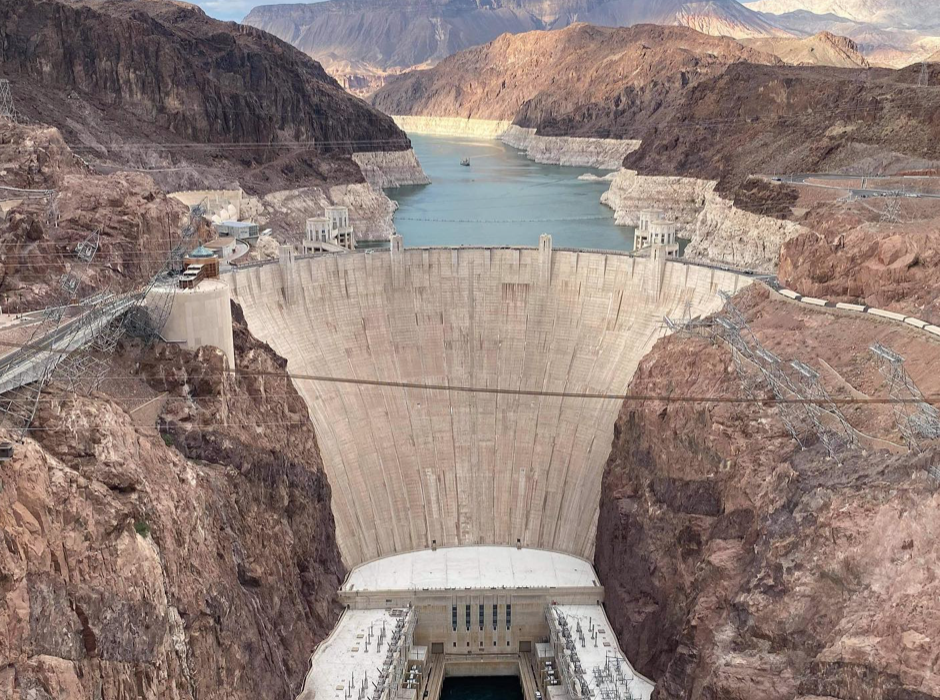 Credit: @spannwx via Instagram
The Hoover Dam sits in the Black Canyon on the mighty Colorado River. A river of the Colorado's size requires an equally mighty dam – and the Hoover Dam delivers in spades. It contains enough concrete to build a two-lane highway between San Francisco and New York City. That's about 3.25 million cubic yards – and a weight of over 600,000 tons!
The gift of liberty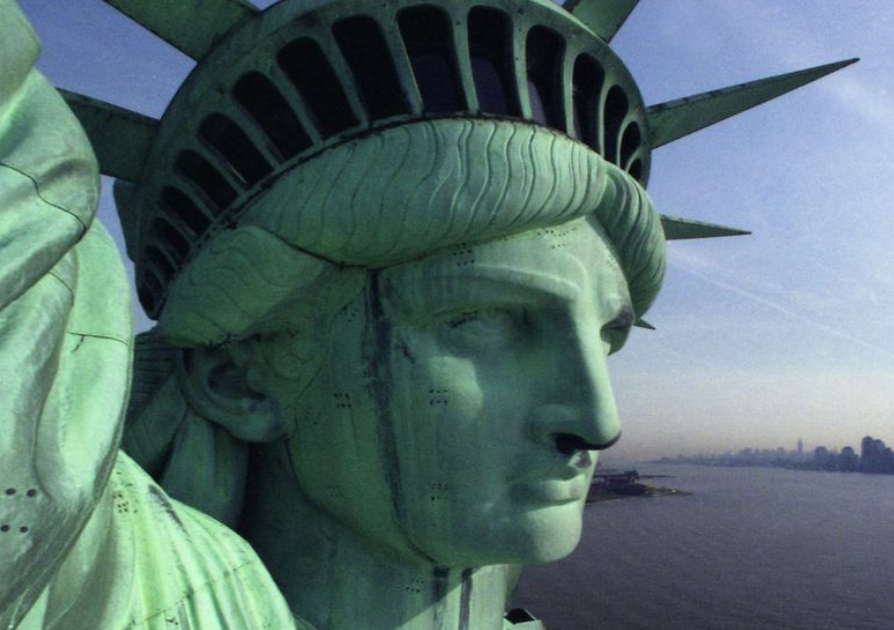 Credit: @statueellisnps via Instagram
France gifted the Statue of Liberty to America to mark a century of Franco-American friendship. The statue's full name is "Liberty Enlightening the World" – and Gustave Eiffel, best known for designing the Eiffel Tower, designed its framework.
Glorious grain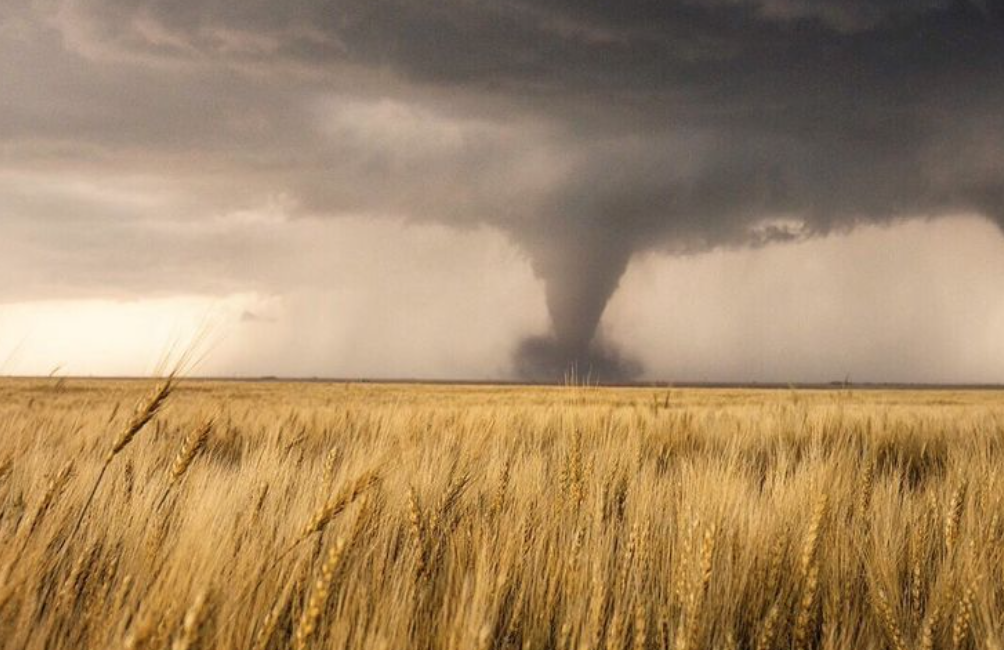 Credit: @tyschmitt via Instagram
Kansas is famous for wheat, whirlwinds and a certain young girl in ruby red slippers. The first of these three might sound the least exciting but the Kansas prairie farms produce so much of the grain that one year's harvest is sufficient to feed everyone in the world for a fortnight.
Fit for kings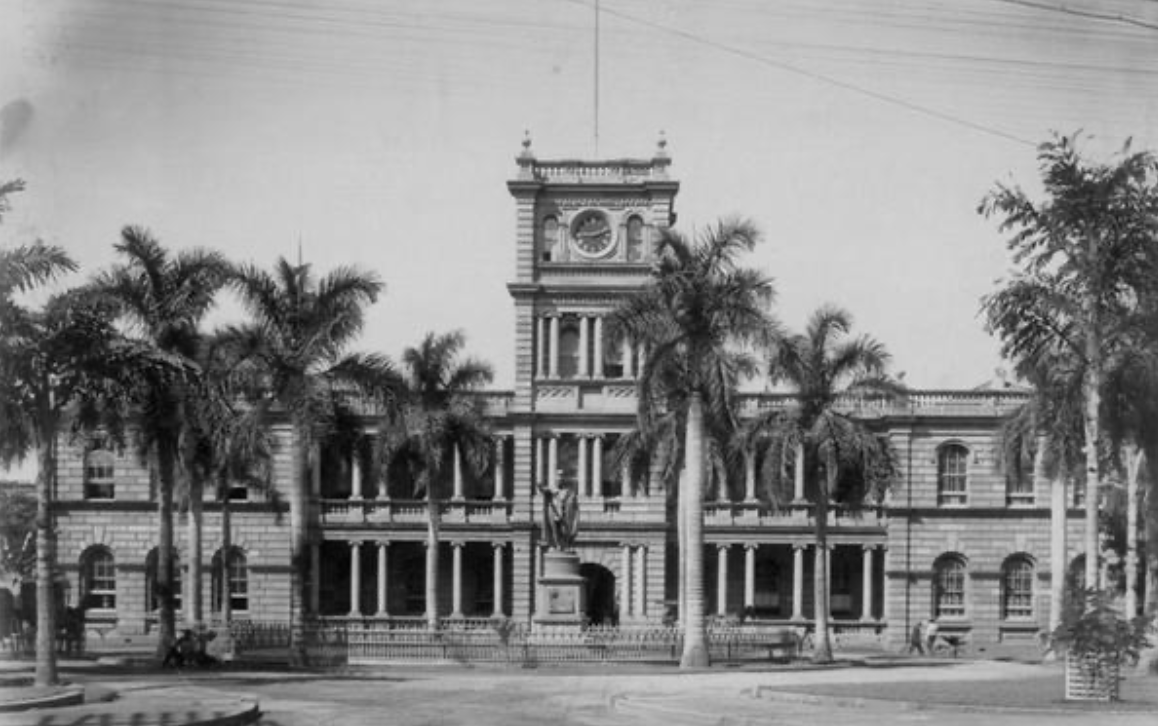 Credit: @iolanipalacehi via Instagram
Honolulu is home to the US's only royal residence. The 'Iolani Palace was the residence of the rulers of the Kingdom of Hawaii from 1845 until 1893, when the monarchy was overthrown. Nowadays, the 'Iolani is open to the public as a museum and is well worth a visit if you're a history buff on vacation!
A spelling mistake?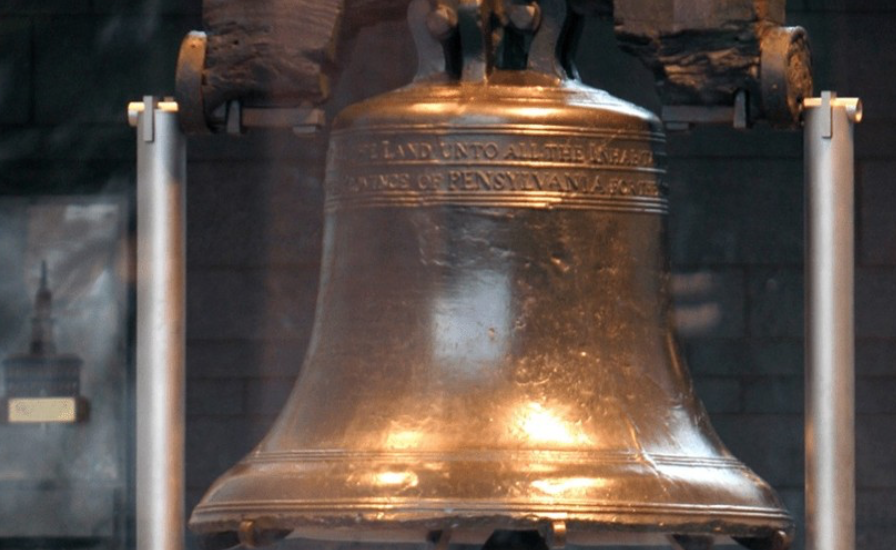 Credit: @clickhole via Instagram
Look closely at the Liberty Bell and you might spot a mistake in the spelling of "Pennsylvania" – or is it a mistake? Actually, the spelling was an acceptable alternative at the time the bell was cast (in London's Whitechapel Bell Foundry, the same place as Big Ben).
Unlicensed
Credit: @nascarreport via Instagram
Whether you've never held a license before or you've had yours suspended, it doesn't matter when it comes to the NASCAR. Drivers licenses are an optional extra for entrants into these famous stock car races which is absolutely wild to us! Maybe it's something to do with that need for speed…
Wrestling presidents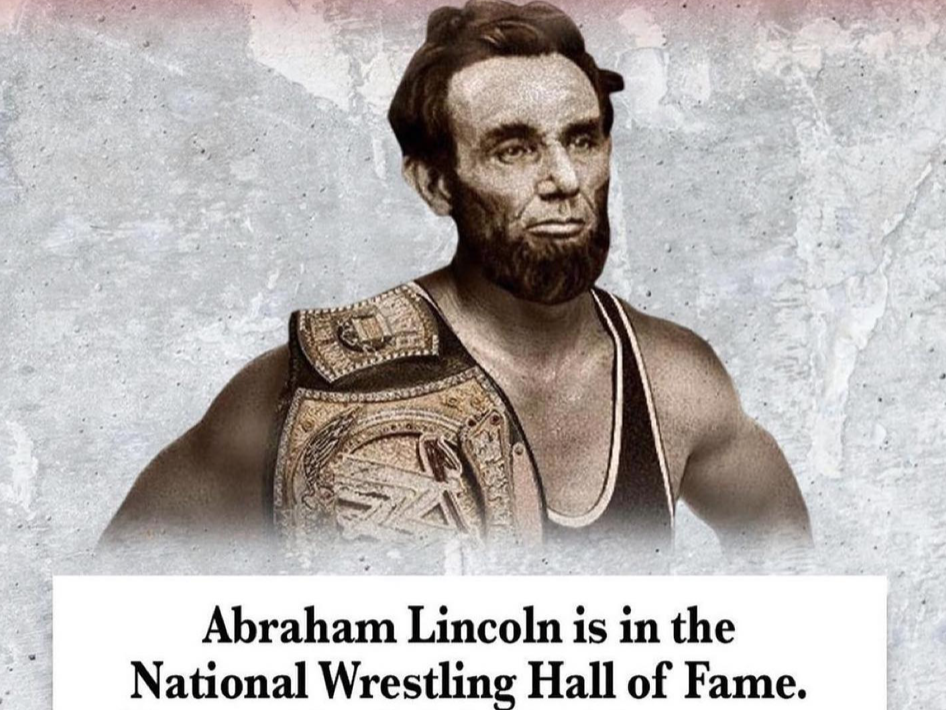 Credit: @catchwrestlingmagazine via Instagram
Abraham Lincoln is one of our nations most noteable figures for many achievements – but did you know that one of them is his entry in the Wrestling Hall of Fame? Prior to taking the presidency, Honest Abe won all but one of his 300 wrestling matches. Now that's impressive!
Real estate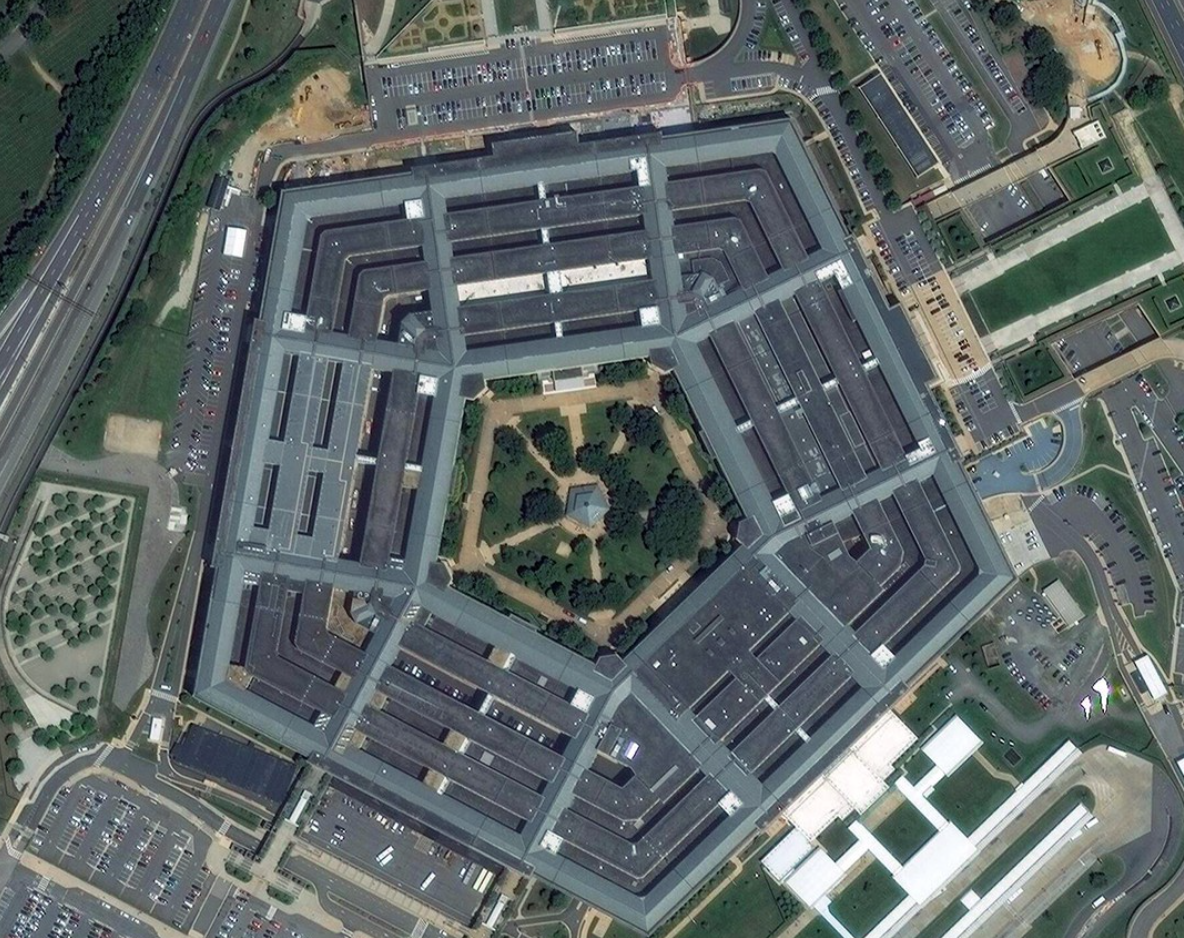 Credit: @maxartechnologies via Instagram
If you're calculating by floor space, the US is home to the world's second-largest office building. This is, of course, the Pentagon. With 620,000 square meters of floor space, it's only pipped to the top spot by India's Surat Diamond Bourse.
The first resident of the White House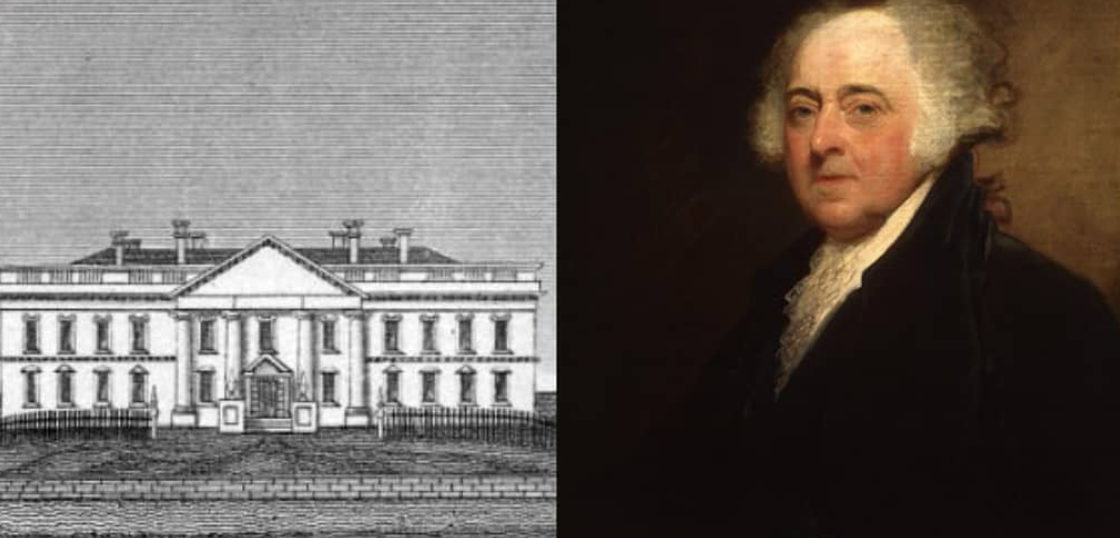 Credit: @iwtkquiz via Instagram
The first resident of the White House wasn't the first President. Although under construction during George Washington's presidential tenure, the famous residence wasn't completed until 1800. As a result, its first resident was the second President, John Adams. How confusing?!
Pizza!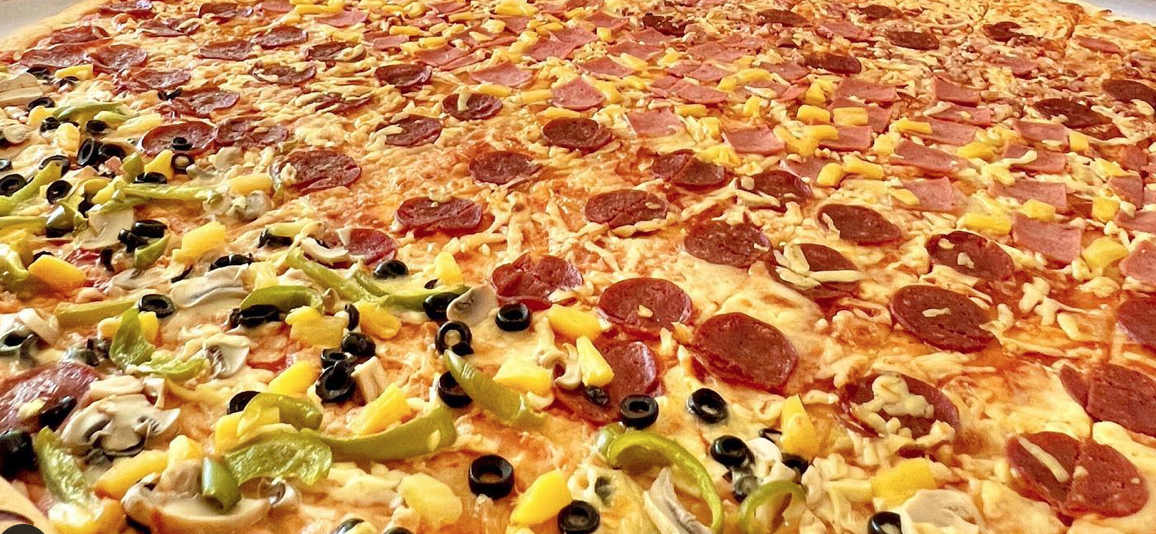 Credit: @owhenranger_thoc via Instagram
Although credit for inventing the pizza lies with a baker in the Italian region of Naples, Americans have taken this cheesy oven-baked favorite for their own. Every day, folk across the country eat an estimated 100 acres of pizza. And, in a year, they eat 300 billion pizzas. Mmmm, pizza…
The world's longest land border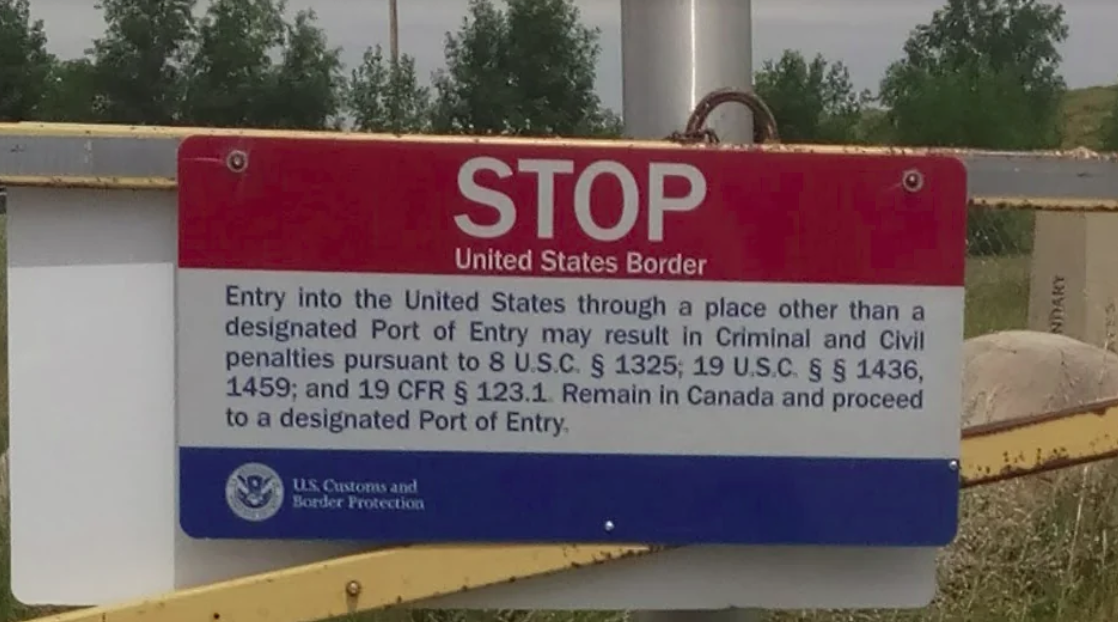 Credit: yammyding1 via Reddit
The world's longest international land border is another of the United States' claims to fame. This is its 8850 kilometer border with Canada. The border has two separate sections: one is the contiguous border between the United States and Canada, and the other is Canada's border with Alaska.
New York, New York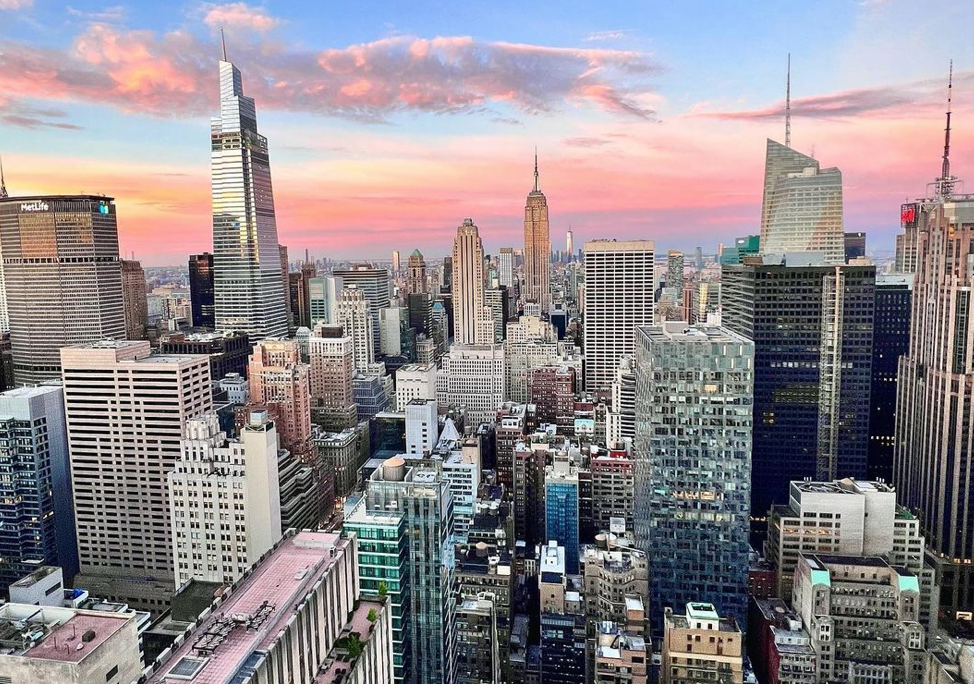 Credit: @visit.new.york via Instagram
If you didn't already know, NYC's draw is clear from the size of its population. More people live in the iconic city than reside in 40 other states! What's more, they find a place to call home in a city that's just less than 780 square kilometers. That'll explain the rent prices, huh?
Celebrate the 4th on the 2nd!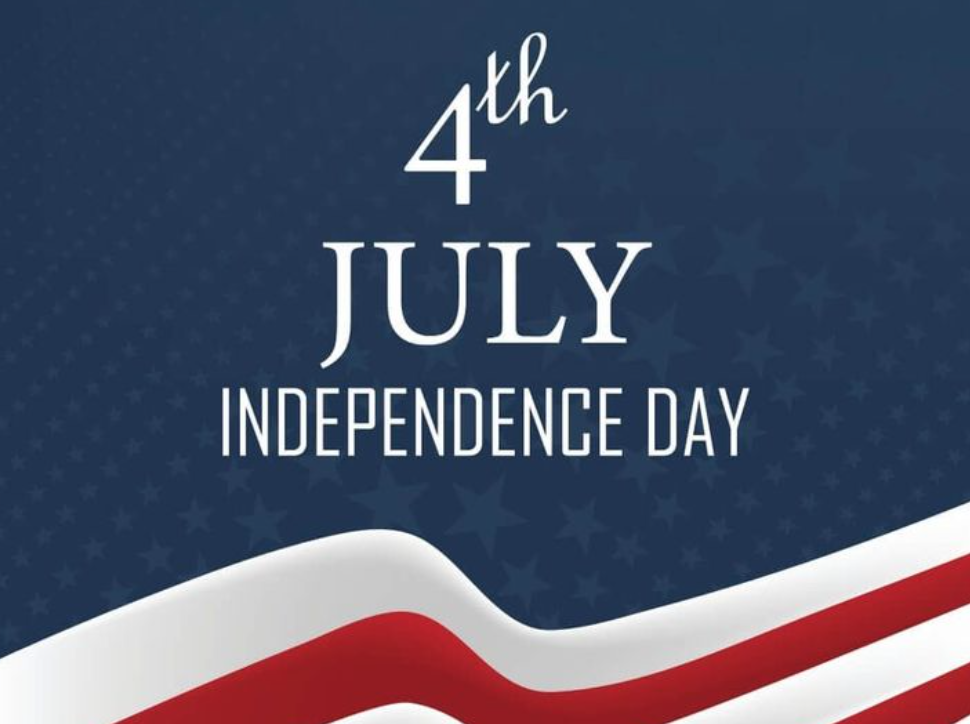 Credit: Morning Inspirational Quotes via Pinterest
That's right, us Americans celebrate Independence Day two days late! That's because Congress actually voted to emancipate the country from British rule on July 2nd. The fourth became the celebratory date because that was the date of inscription of the first signature onto the Declaration of Independence. Bureaucracy always reigns supreme.
A zip code for a building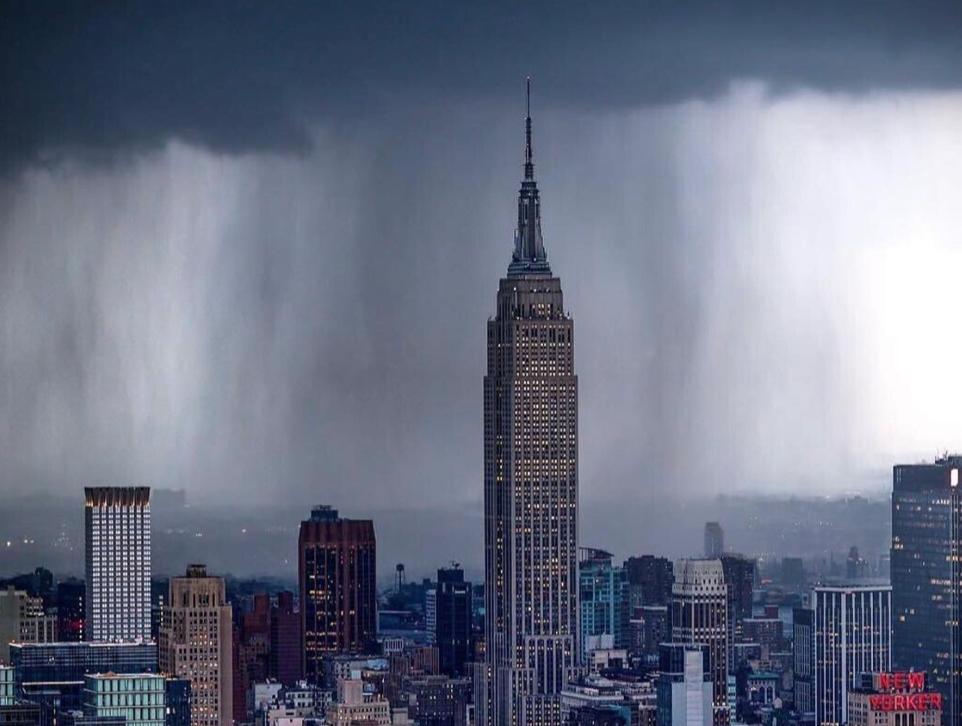 Credit: @empirestatebdg via Instagram
The iconic Empire State Building has its own zip code: 10188. It received it in 1980 and we're assuming that, ever since, no-one has had trouble Map-Questing its location. If you're interested, the reason for the separate zip code is to facilitate mail delivery to the 150 businesses based in the building! It could probably even do with two.
Under the boardwalk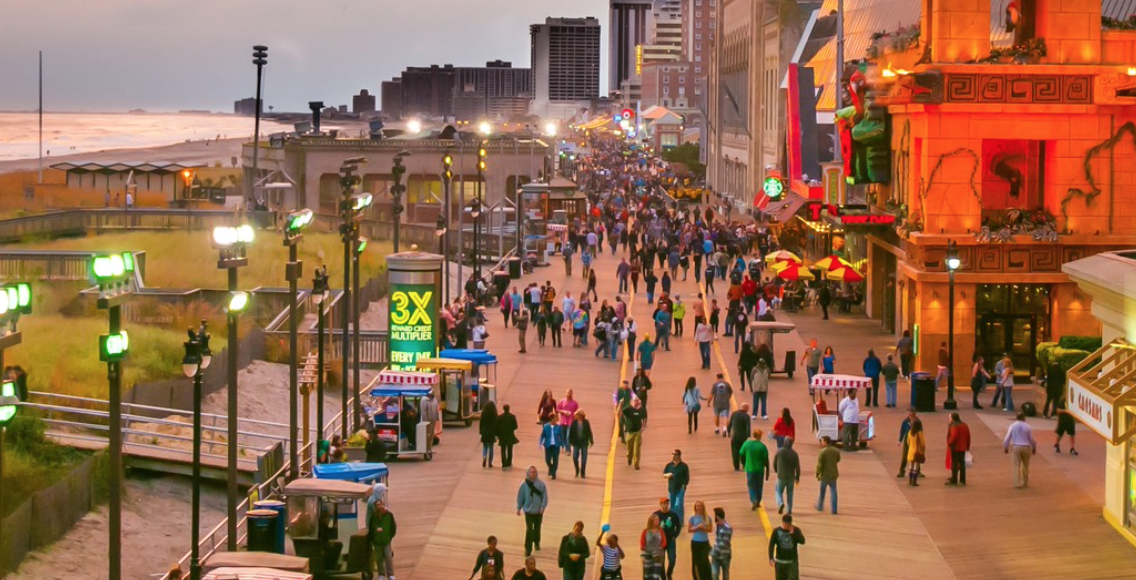 Credit: @doac via Instagram
Atlantic City in New Jersey boasts the longest boardwalk in the world – and also the first in the country. It boasts a wealth of attractions that have catered to tourists for years now. It extends for over seven kilometres, which is plenty of space for you to try and outrun the ear worm we've just given you!
New Amsterdam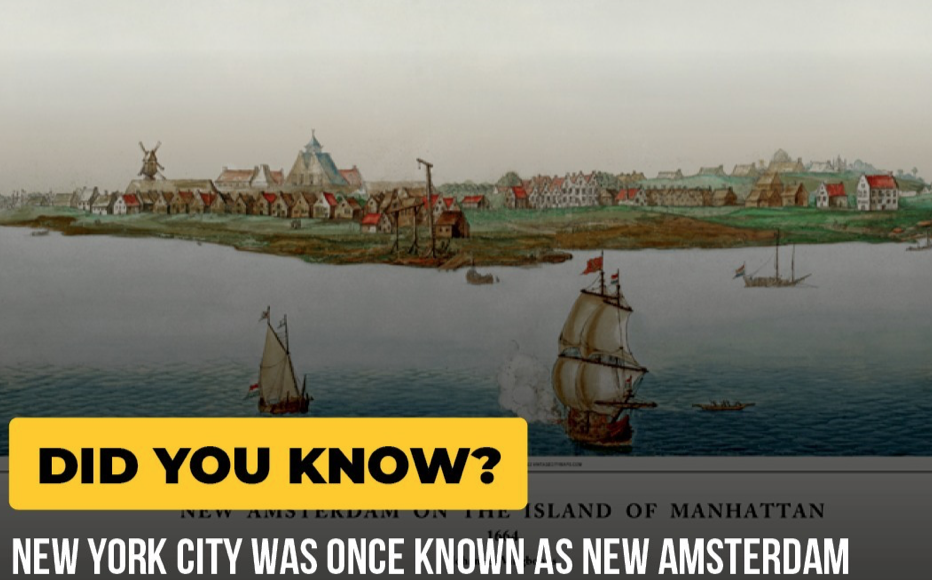 Credit: @newyorkcity.explore via Instagram
America has many places named after cities, towns and even villages from across the pond. New York, named after York in northern England, is a case in point. However, the city's original name came courtesy of Dutch settlers: New Amsterdam!
A school project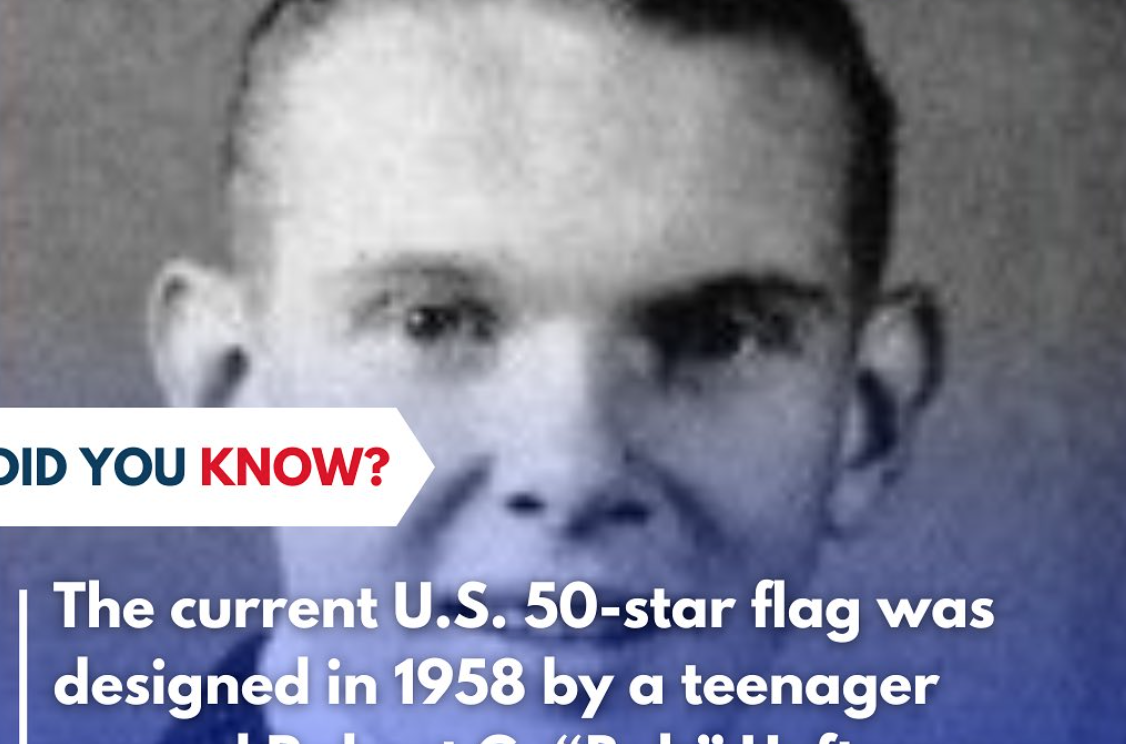 Credit: @usembsl via Instagram
In 1958, a 16 year old called Bob Heft received a B- for a school project: to design a new flag for the USA. His teacher subsequently raised his grade to an A when Congress adopted the design as the country's official new flag once Alaska and Hawaii had joined the Union.
Where the buffalo (don't) roam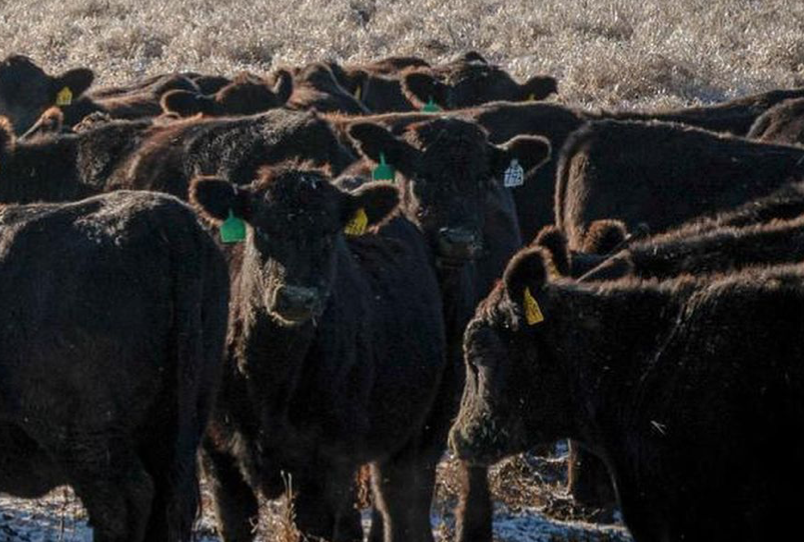 Credit: @demkotaranchbeef via Instagram
Once home to millions of the iconic North American bison, South Dakota is now the land of the cow. With 3,650,000 head of cattle, cows outnumber people. However, in turn, the 844,877 who call South Dakota home easily outnumber the 33,000 bison.
An old river called "New"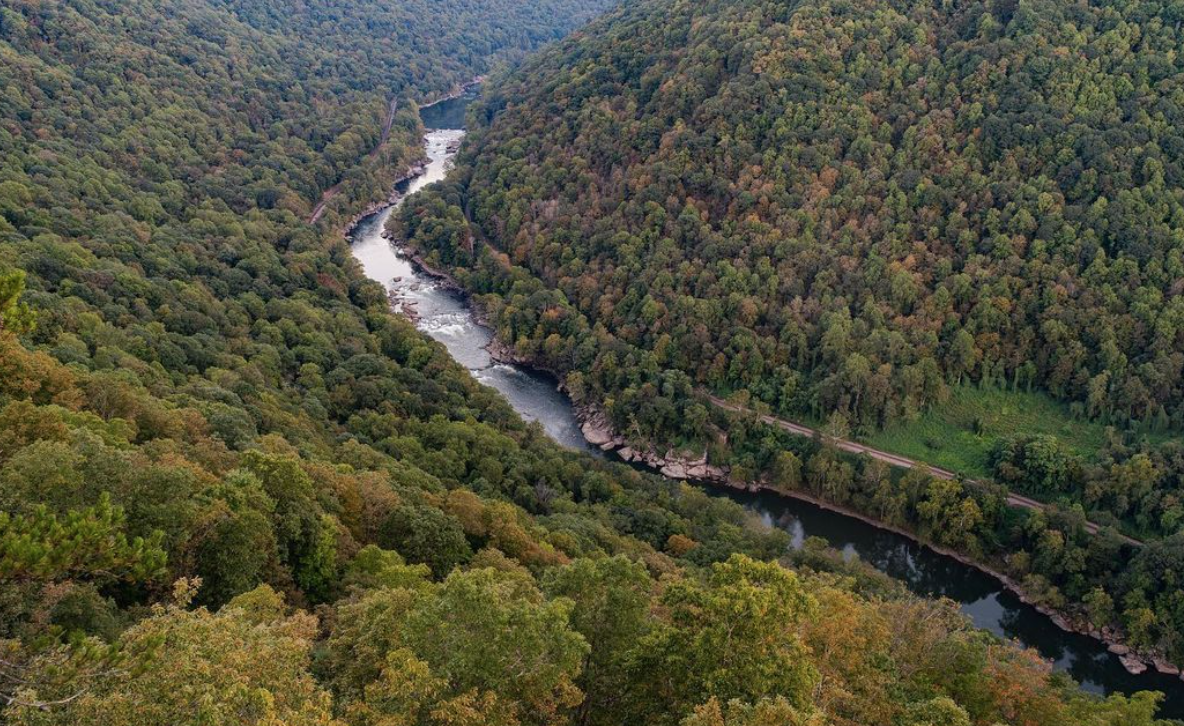 Credit: @newrivergorge via Instagram
In geological terms, the New River, which flows through North Carolina, Virginia and West Virginia, is the country's oldest river. It's thought to have flowed along its current course for around 65 million years. The origin of its unlikely nomenclature is unclear but possibly derives from an Indian dialect and word meaning "new waters".
Pilgrim descendants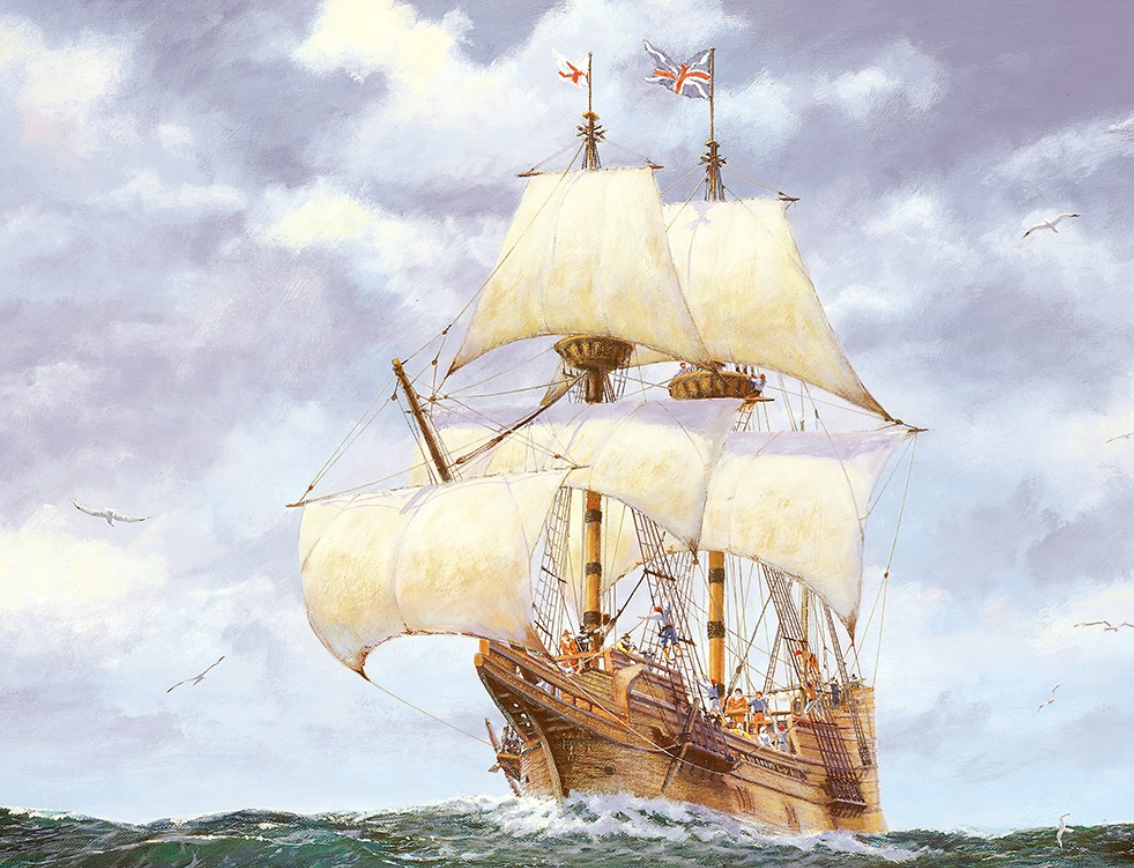 Credit: @themayflowersociety via Instagram
When it landed in Plymouth Bay in 1620, the Mayflower carried 102 passengers and around 30 crew. Nowadays around 30 million people trace their ancestry to one of these people – and only one in ten of those descendants are US citizens.
Bear or bare?
Credit: Luiz Toledo via Pinterest
Although California's flag depicts a grizzly bear, the state itself is bare of the creature. The last wild-living grizzly was shot near Yosemite in 1924. However, black bears still range across much of central western and southwestern California.
A weighty issue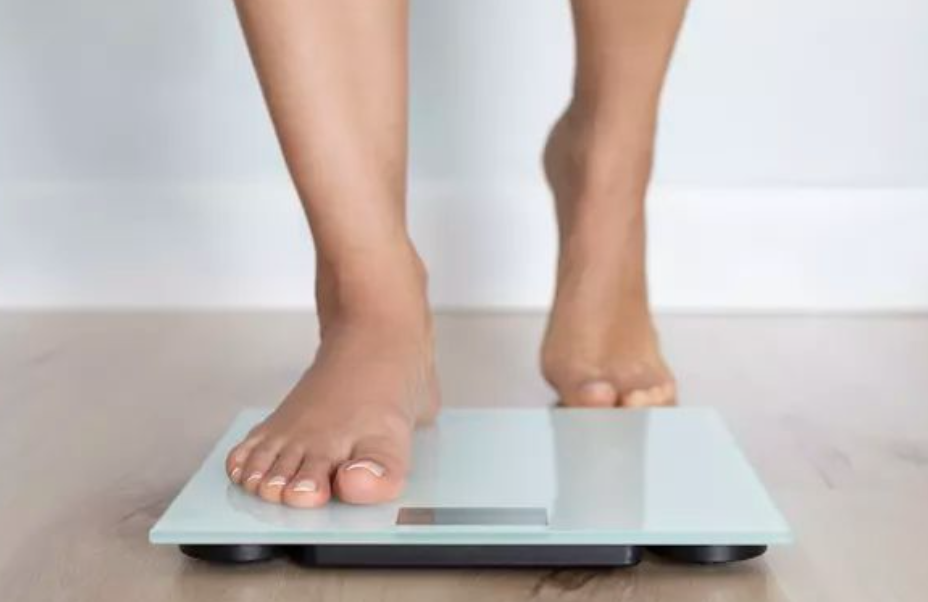 Credit: Livestrong.com via Pinterest
Like it or not, Americans have an international reputation for being larger than average. And the CDC agrees. Its figures suggest that almost 42% of US adults and 20% of US children are obese. Together, obese individuals account for around $147 billion in health care expenditure every year.
Let's go see Santa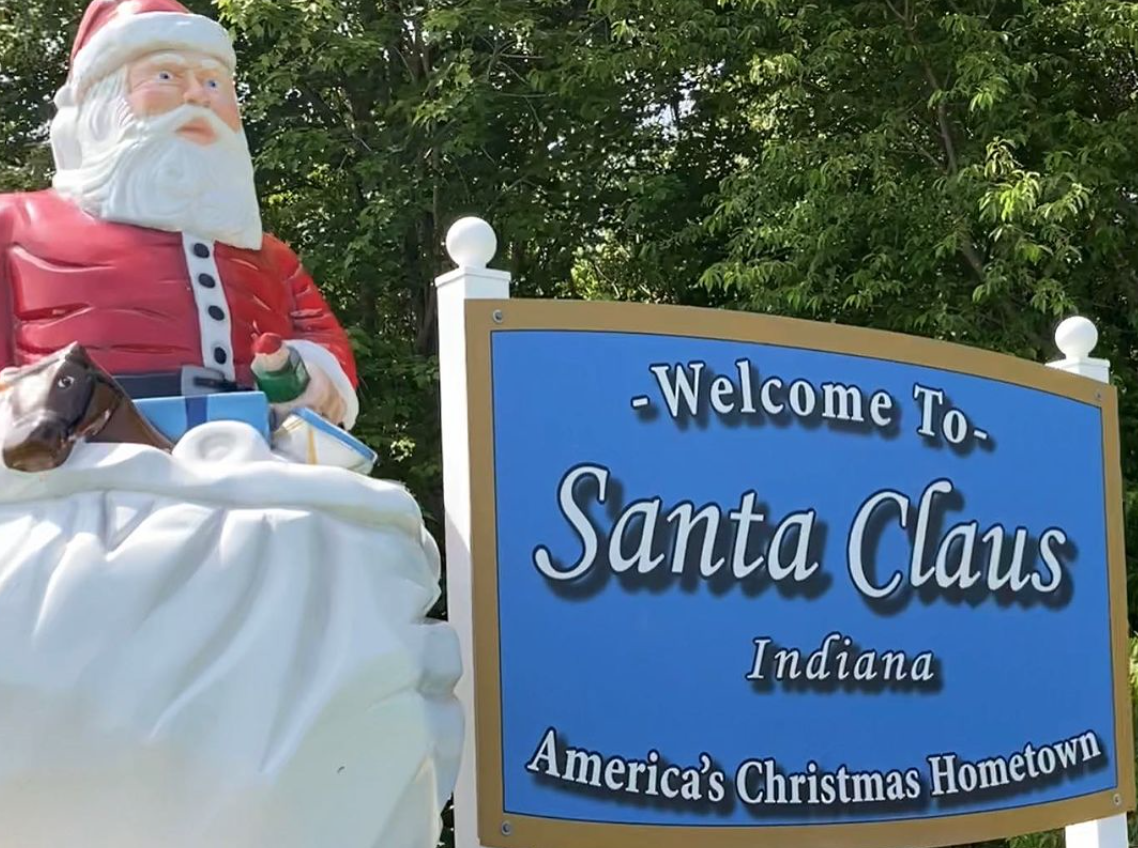 Credit: @santaclausind via Instagram
The US habit of naming places after other places takes an interesting new direction when it comes to three towns in Indiana, Georgia and Arizona. Each of the towns takes its name from Santa Claus. It's not known, however, how much of the real Santa's mail is misdirected to one of these three American towns!
Economic giant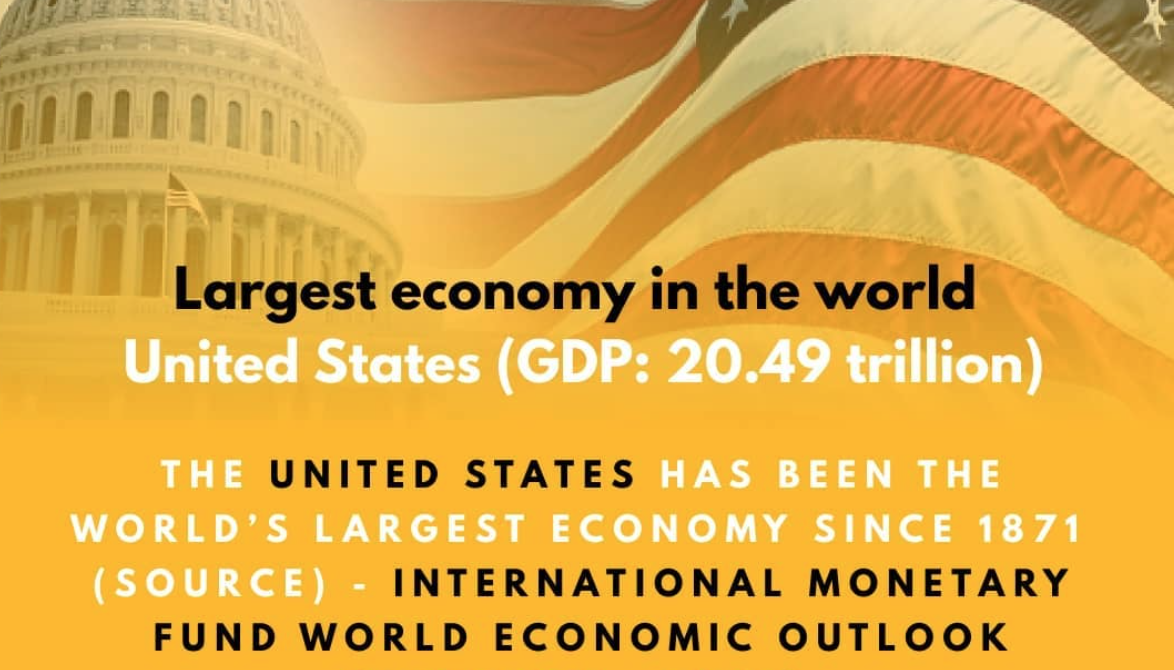 Credit: @gurucool.xyz via Instagram
Although it only ranks third in terms of population size, and is dwarfed by both India and China, the United States is the world's largest economy. What's more, it's held onto that status ever since 1871! In fact, it's so big that it makes up around one quarter of the entire global economy.
Five climate zones and six time zones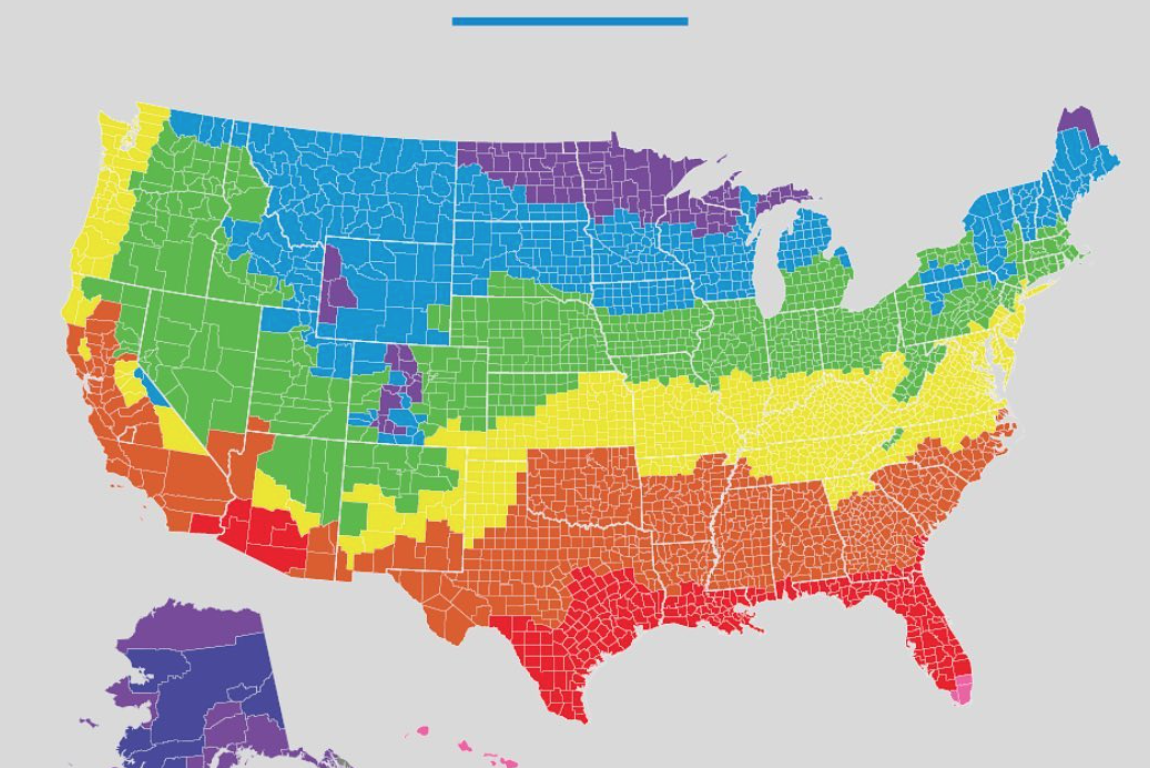 Credit: @knaufnorthamerica via Instagram
The US is the only country in the world where you can find all five major climatic zones: temperate, tropical, dry, continental and polar. It also has six time zones: Hawaii-Aleutian, Alaska, Contiguous USA, Pacific Time, Mountain Time, Central Time, and Eastern Time.
On this day….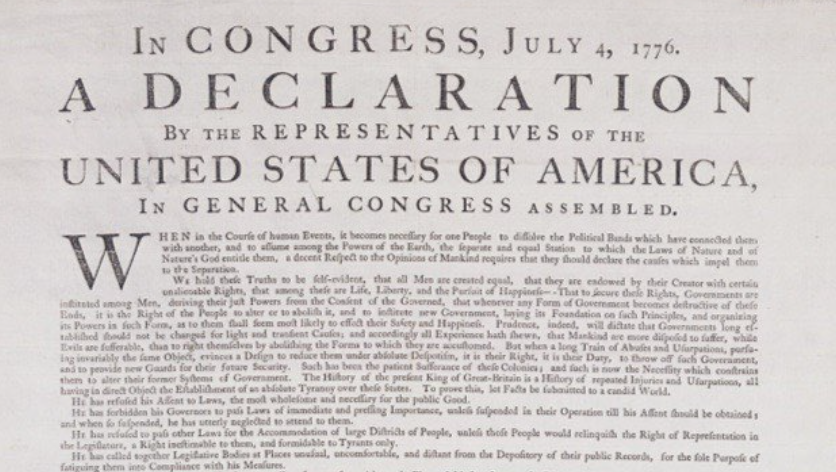 Credit: @Yale via Instagram
Two of the Founding Fathers – both ex-Presidents – John Adams and Thomas Jefferson died on the same day: July 4, 1826. To add to the coincidence, the date was 50 years to the day since the pair signed the Declaration of Independence.
Catching flies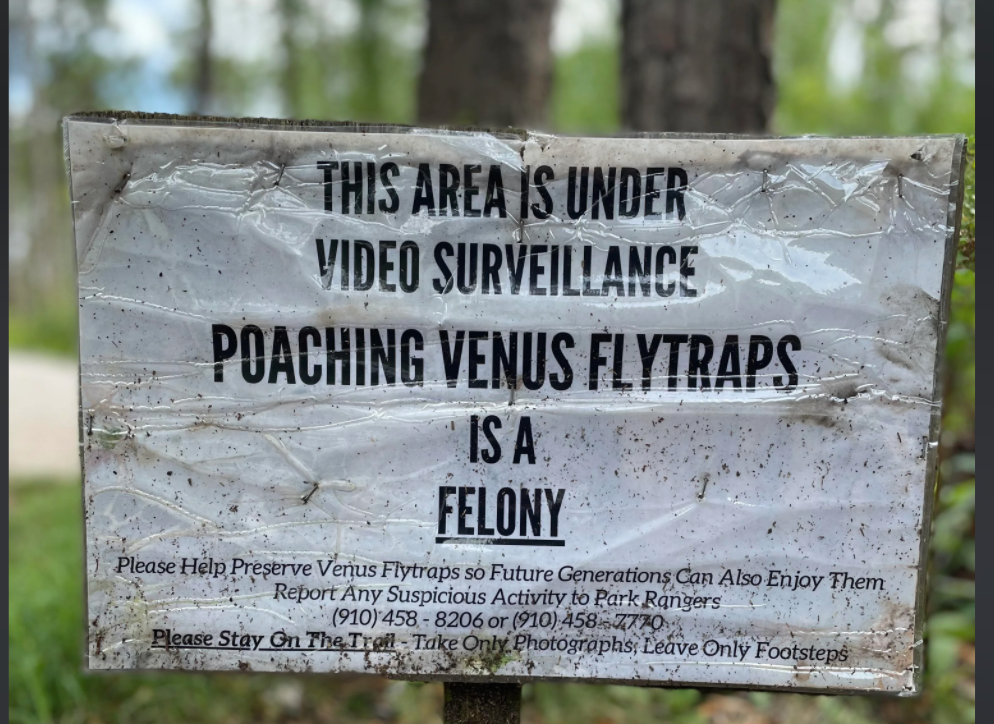 Credit: DFHartzell via Reddit
The Venus fly trap plant is indigenous to just one place on earth: the Carolinas. The majority of these carnivorous plants grow wild in and around North Carolina's Wilmington – although poaching them is a felony. Incidentally, it's not known if Wilmington has fewer flying bugs than other places!
A Christian country?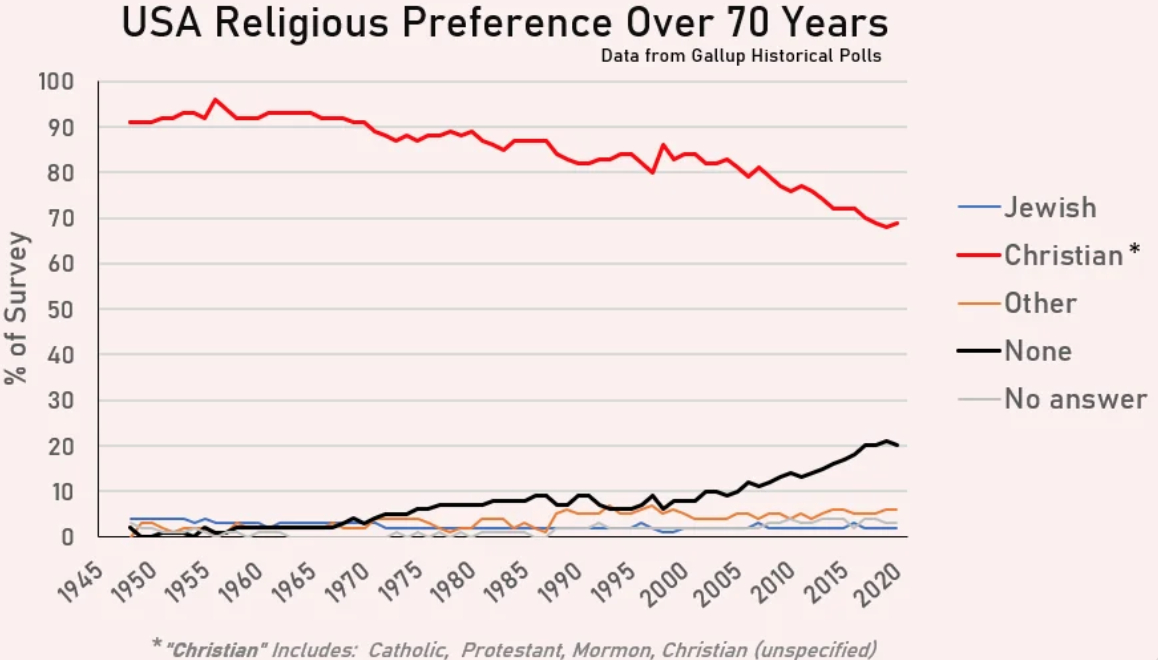 Credit: FreeRunningEngineer via Reddit
Despite the impression sometimes given to outsiders, the United States has no official religion. This state of affairs is a result of the First Amendment, which prescribes that the country shall have no official religion. Despite this, Christianity is the country's most popular religion.
Nutty Narrows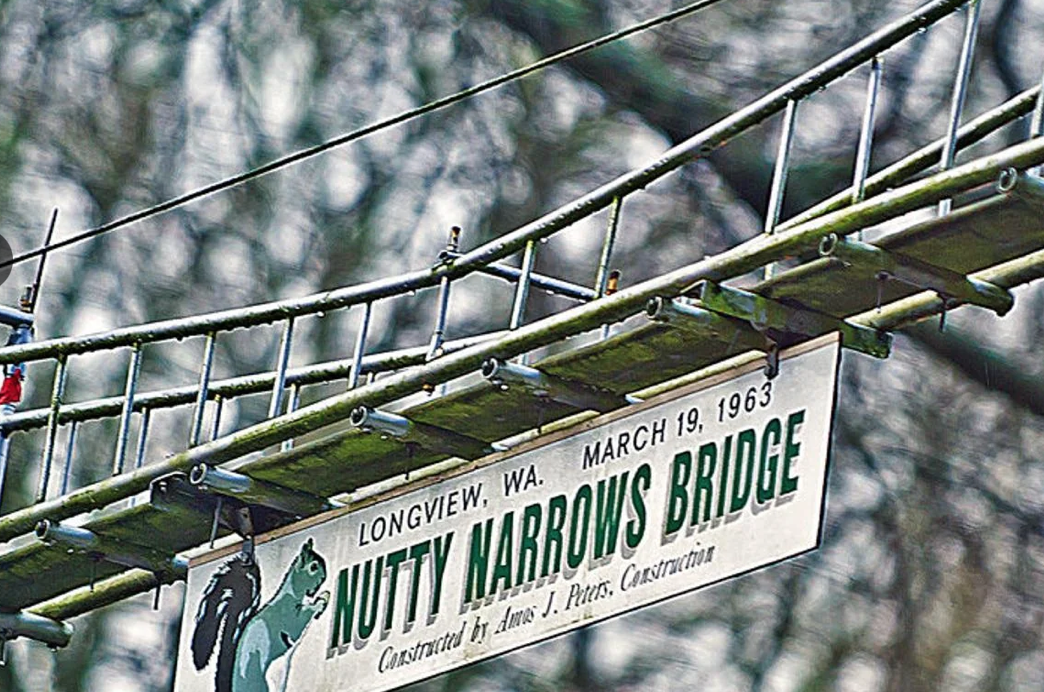 Credit: PM_ME_COOKIERECIPES via Reddit
You'll find Nutty Narrows in an otherwise unremarkable Washington town called Longview. Whatever you may think it is, you're probably wrong. It is, in fact, a 60 feet catenary bridge that's designed to provide a safe crossing over Olympia Way for…..squirrels.
From Russia with love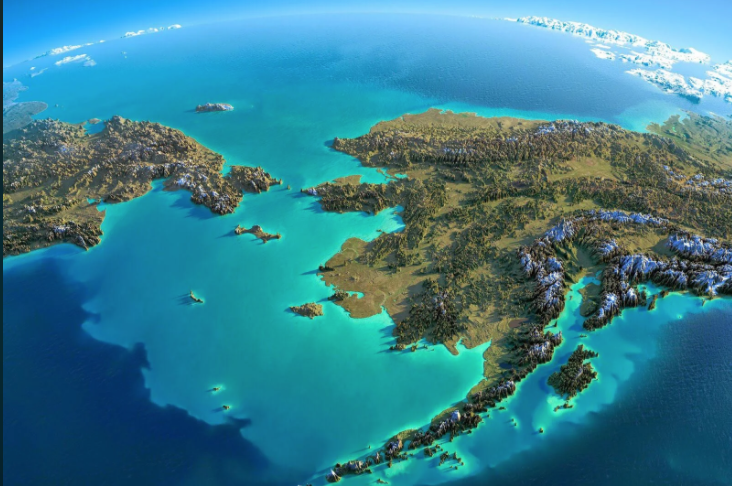 Credit: burgerking_foot via Reddit
At their closest point, the US and Russia are just 55 miles apart. That closest point is in Alaska, the most northerly of the US states – and also the only one that was once Russian. In 1872, the US bought Alaska for around two cents per acre. Bargain!
An island of monkeys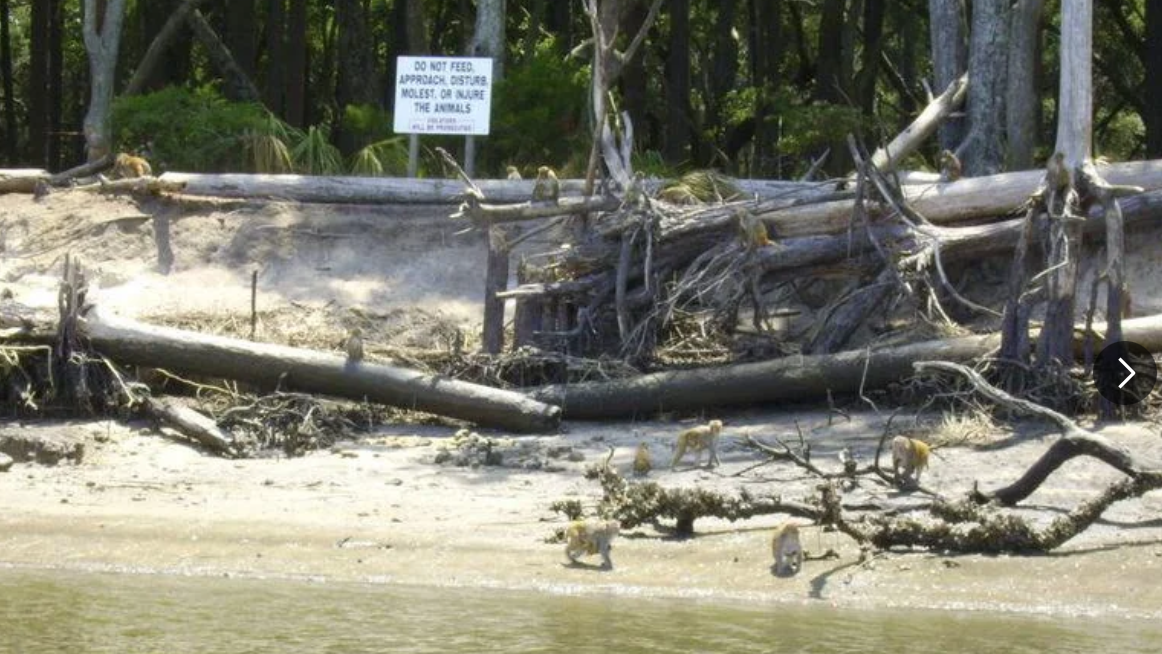 Credit: Electrical-Cow-5147 via Reddit
If you don't associate the USA with monkeys, you've probably not heard of Morgan Island. Located off the coast of South Carolina, this small island is home to a population of 4000 rhesus monkeys. The only people allowed on the island are the scientific researchers who remove 500 of the monkeys every year for use in medical research.