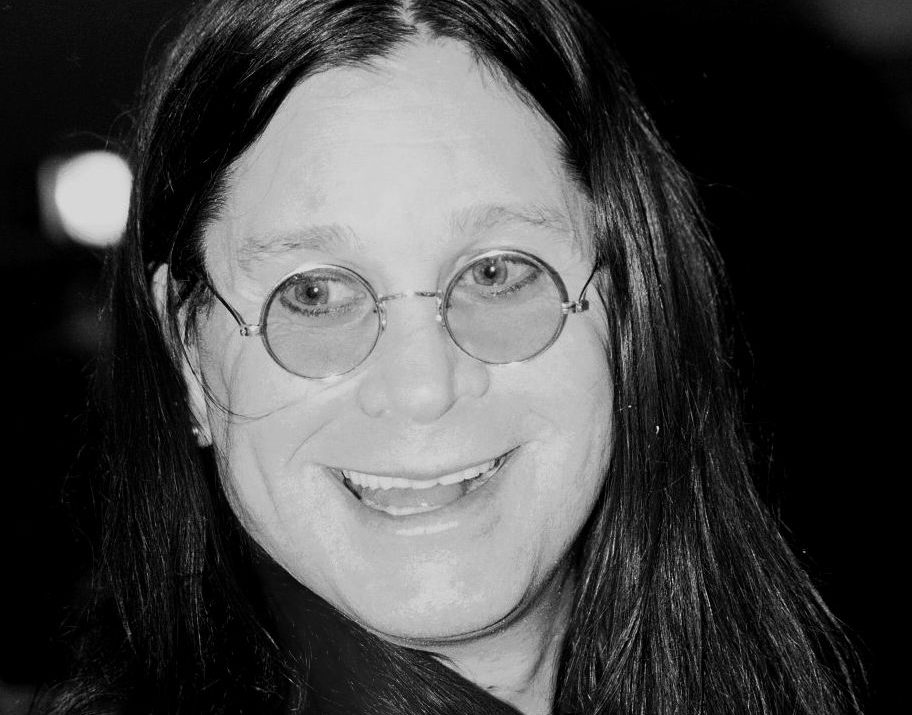 Credit: John Mathew Smith via Wikimedia Commons
Theodosia Burr Alston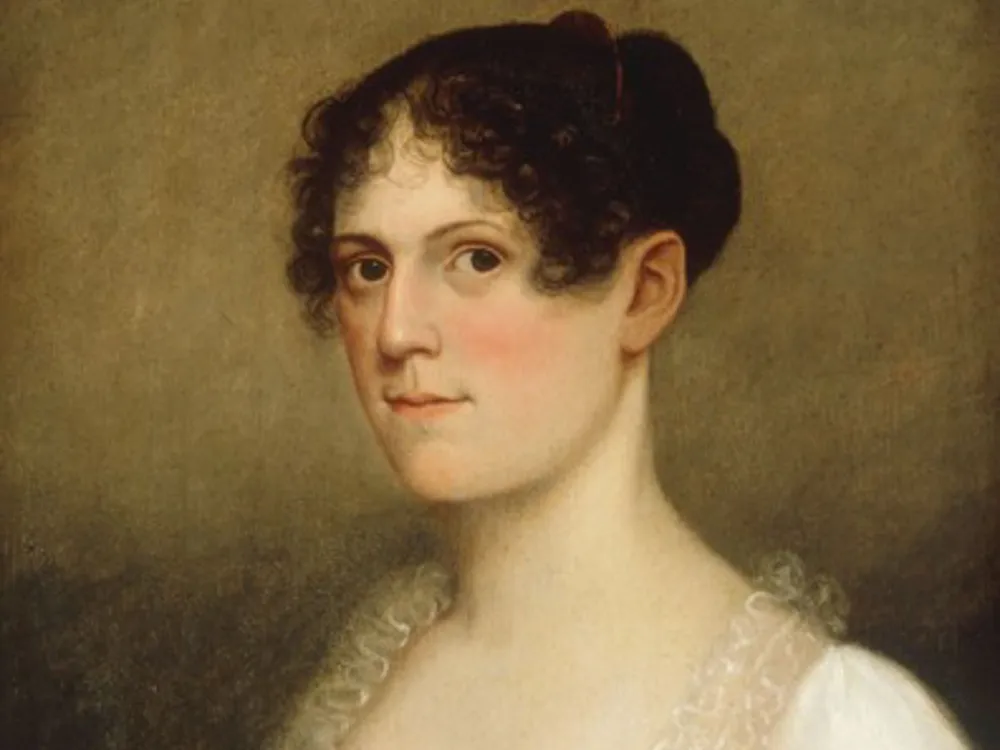 Credit: Lewis Walpole via Wikimedia Commons
Only so much drama fits into a Broadway show about the Revolutionary War, so Hamilton's failure to convey the interest behind Theodosia's grim fate is forgivable. After Hamilton spread rumors of an incestuous relationship between her and her father, and the death of her son, she boarded a ship to Georgetown and was never seen again. Historians believe she died at sea.
Richey Edwards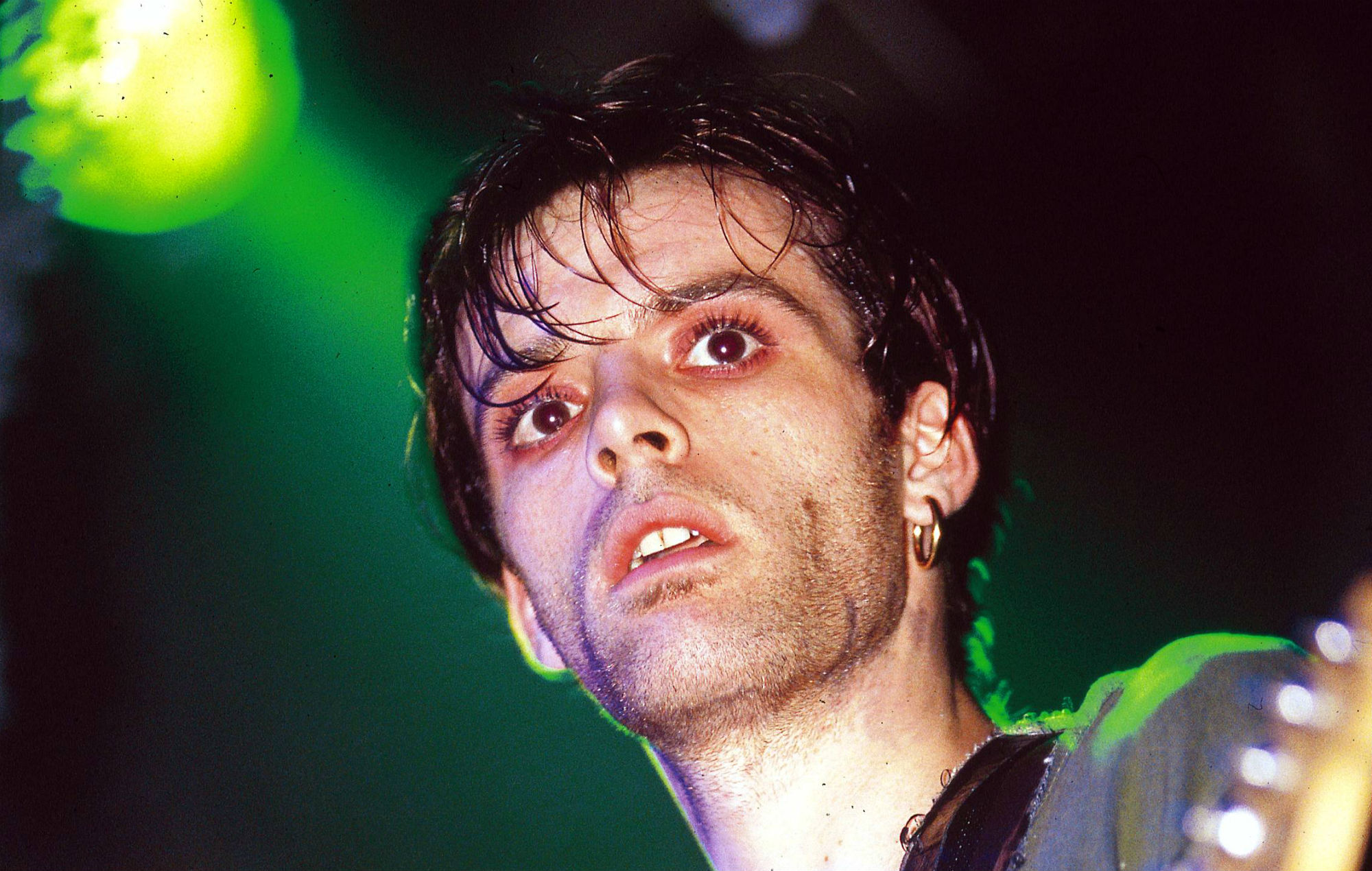 Credit: Martyn Goodacre via Getty Images
Edwards was the frontman and lyricist of Manic Street Preachers, a British punk band known for their anti-war lyrics and the eccentric singer's personality. He had long suffered from mental health issues, even carving his own arm in an interview to prove his authenticity. In 1995, his car was found abandoned near a bridge known to be popular for suicides.
Harold Holt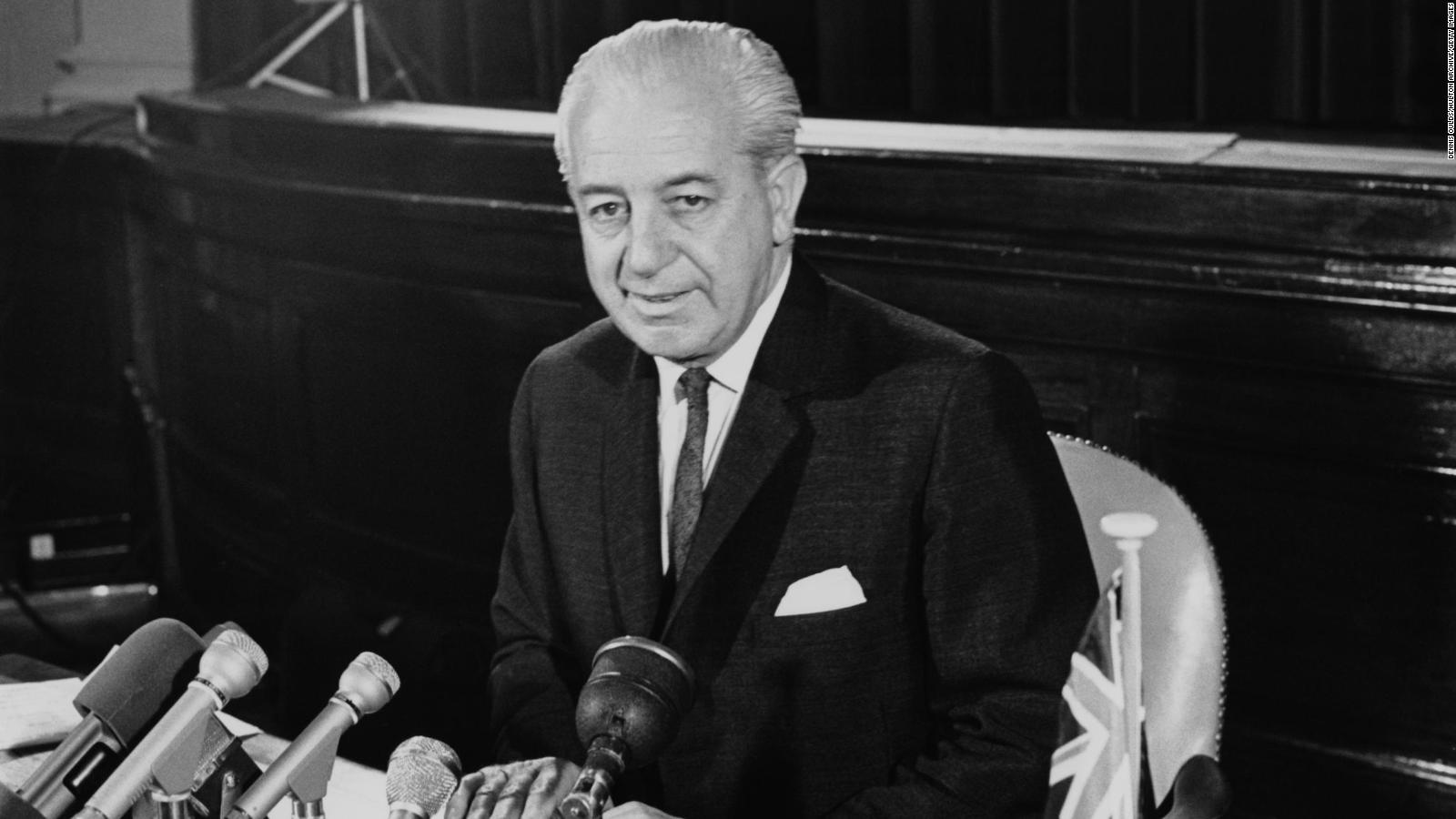 Credit: Spectator Australia via Getty Images
On a particularly choppy day in Australia, 1967, then-Prime Minister Harold Holt apparently decided to go swimming. It was December, so the land down under was experiencing summer, and Holt chose a particularly deserted beach for his splash in the ocean. That was the last anybody saw of him, so most believe he simply drowned, but his body was never recovered.
Connie Converse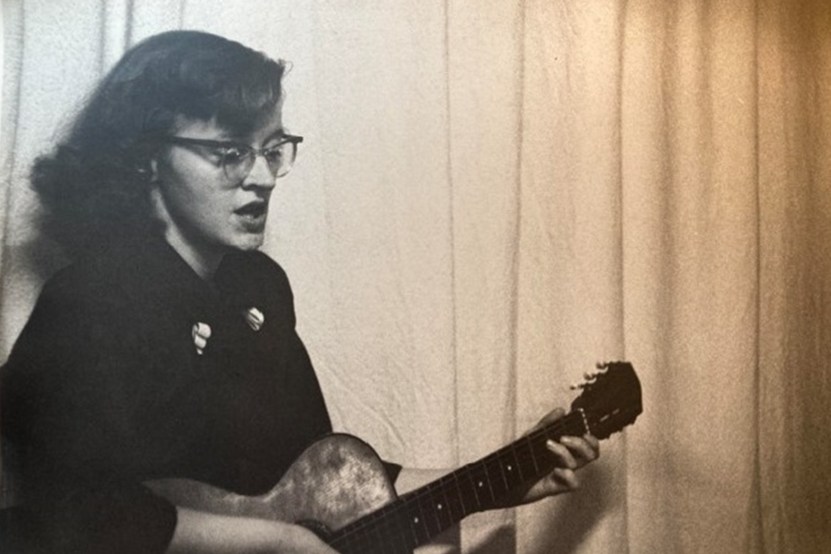 Converse was a musician who never found success, as her somber, stripped-down 50s ballads were strangely ahead of her time. She quit music in the 60s, then settled into a quiet life, still depressed by her sense of failure. In 1974, she packed a car and told friends she was leaving to start a new life, but was never seen again.
Jim Sullivan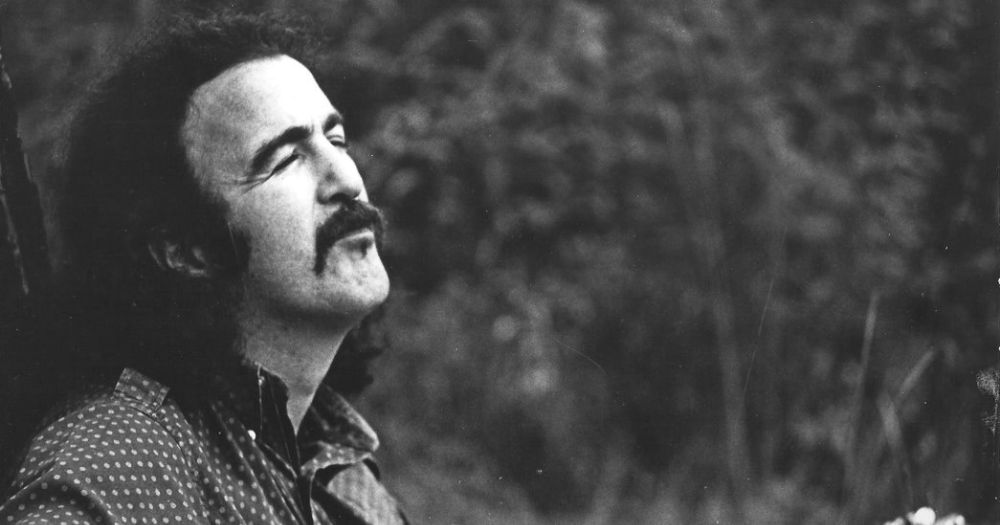 Credit: vintag.es via Pinterest
Sullivan's case is a favorite of true crime fans. Before vanishing he was a man with everything to gain. He was a cult rock star who had never found true success and disappeared the night before a gig in Tennessee that was set to be his big break. His car was found abandoned and all his belongings were left behind in a New Mexico hotel.
Barbara Newhall Follett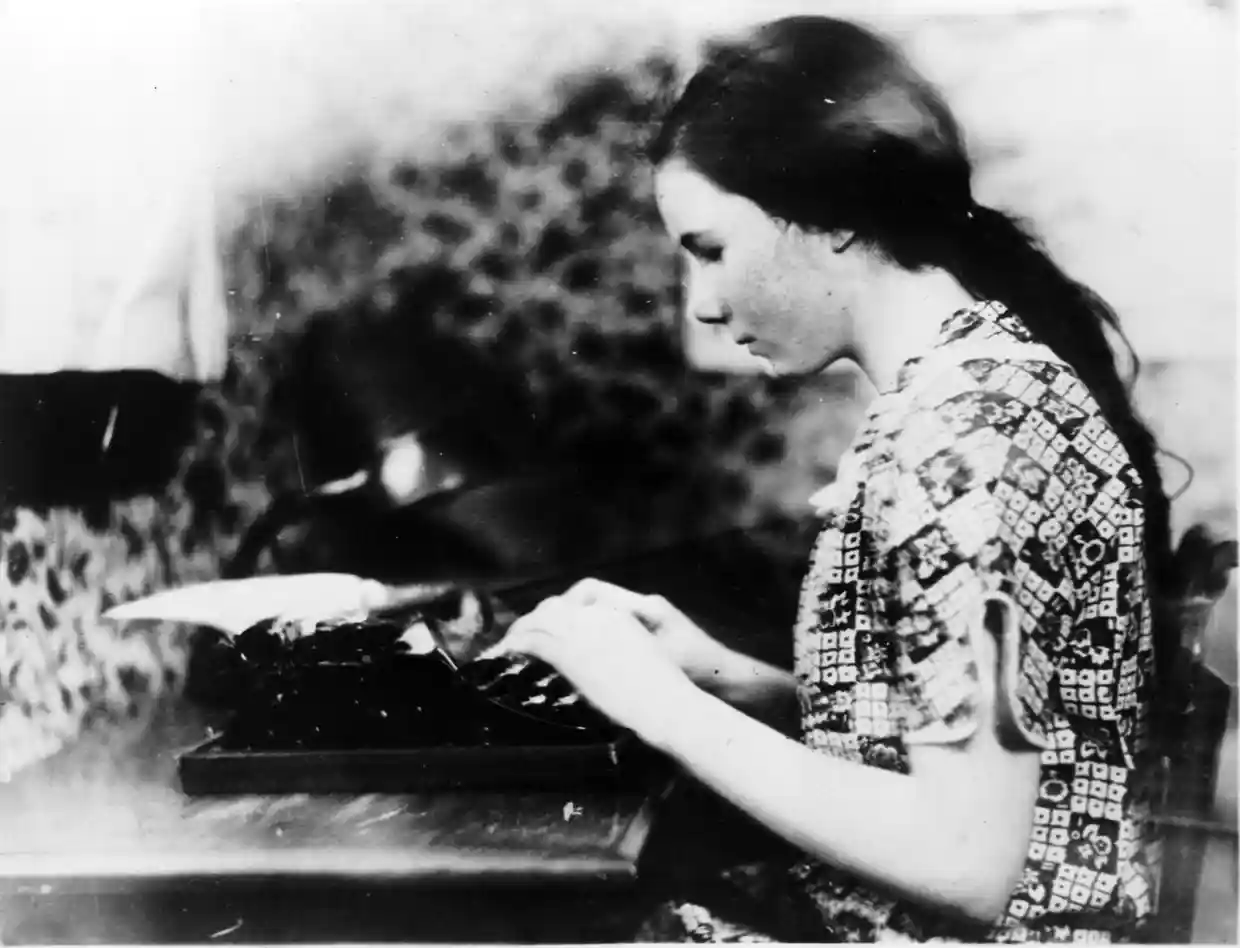 Credit: A Woman Walks Away via Spark
Follett would likely have been remembered alongside other Jazz Age writers like Fitzgerald, were she able to continue developing her prodigal talents. She published her first novel at 12 but was forced into work after her father abandoned the family. In 1939, her husband reported that she disappeared after an argument with him, though it was kept from the public for decades.
Rico Harris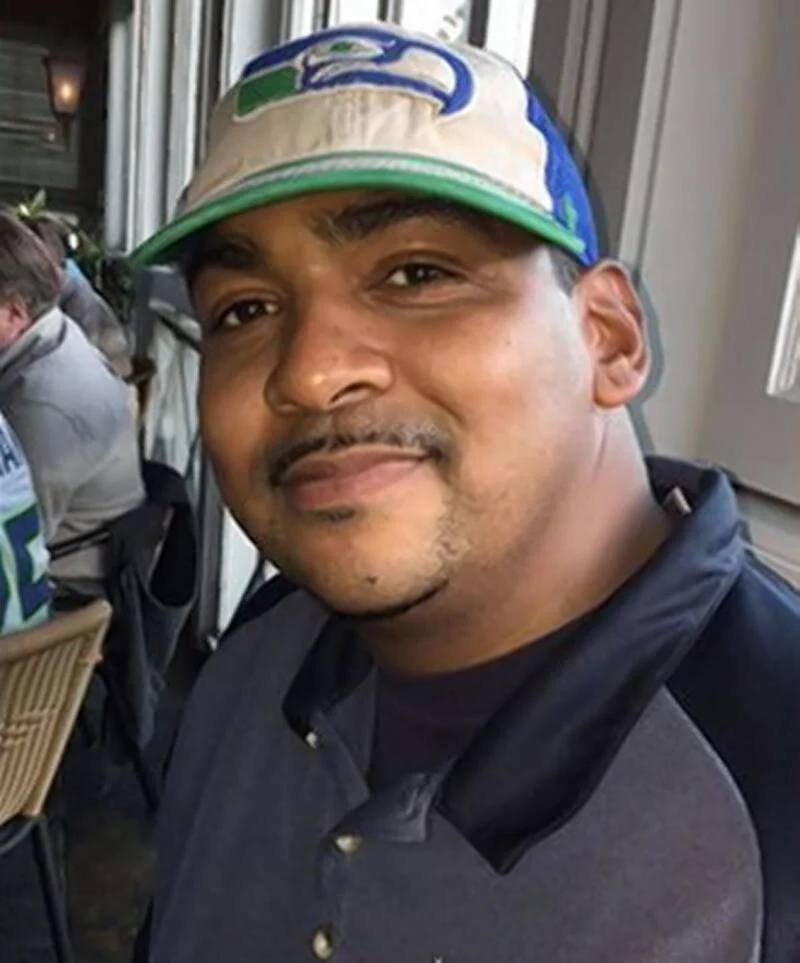 Credit: Yolo County Sheriff's Office via PD
Harris was a Harlem Globetrotter and a promising prospect in the NBA, but his struggles with alcoholism sadly ripped apart his hopes for the future. He was fired from his team, and later from his job as a security guard, and drove away in a car full of his belongings. It was found abandoned, with steps matching his abruptly stopping down the road.
Antoine de Saint-Exupery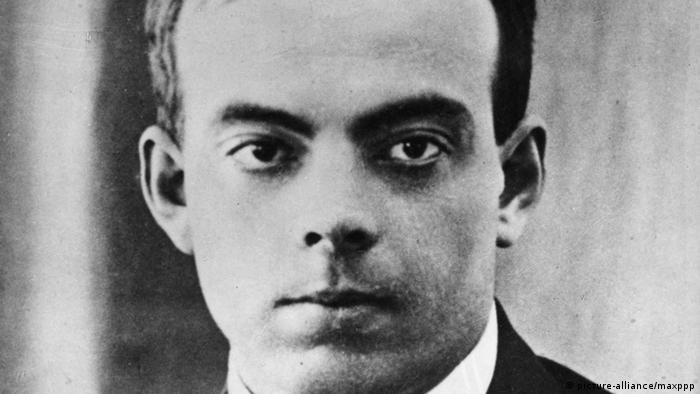 Credit: Wordsworth
Many will remember him as the author of The Little Prince, but Saint-Exupery was also an accomplished pilot and daredevil. He was determined to use this experience to aid the French in WWII, but was a hindrance to his team thanks to his advanced age. In 1944, he crashed shortly after take-off and his body was never recovered, though the wreckage was found in 2000.
Jim Thompson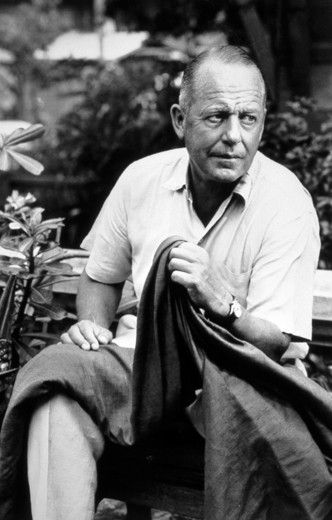 Credit: Lisa Crosley via Pinterest
Thompson's disappearance doesn't evoke too much pity, as he essentially leveraged his political power in the early CIA to become incredibly rich off of Thai silk. He had many enemies across the world, from governments to businessmen to gangs, so his disappearance after a biking trip in Malaysia is seen as incredibly suspicious.
Ozzy Osbourne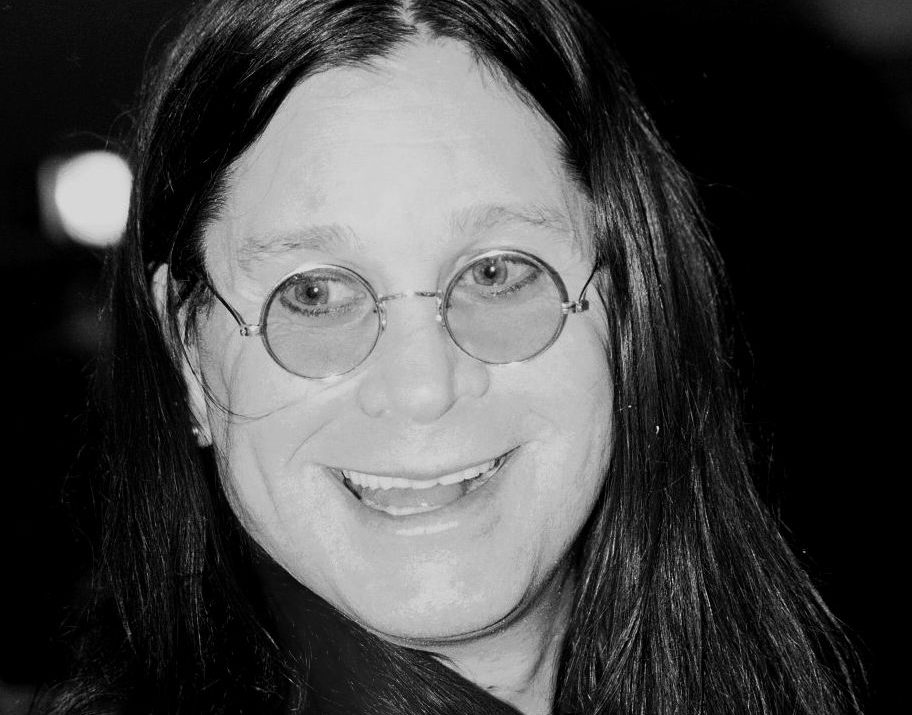 Credit: John Mathew Smith via Wikimedia Commons
While currently located and as safe as Ozzy Osbourne can be, the British rocker went missing in May 2016. Following an extra-marital affair, his wife Sharon locked him out of the family home, where he went completely off the radar. Due to the singer's past with drugs and erratic behavior, his absence was extremely worrying, but he was found weeks later.
John Bingham, 17th Earl of Lucan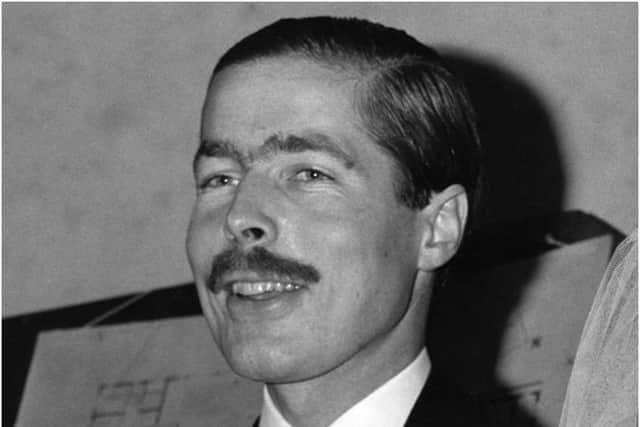 Credit: Douglas Miller via Getty Images
Bingham's public and messy divorce was a big story across the UK. It damaged what was, at the time, the Crown's sterling reputation. After spying on his estranged wife didn't help solve the situation, he tried to kill her in a dark room, but instead struck someone else. He disappeared in 1974, likely on the taxpayer's dime.
Amelia Earhart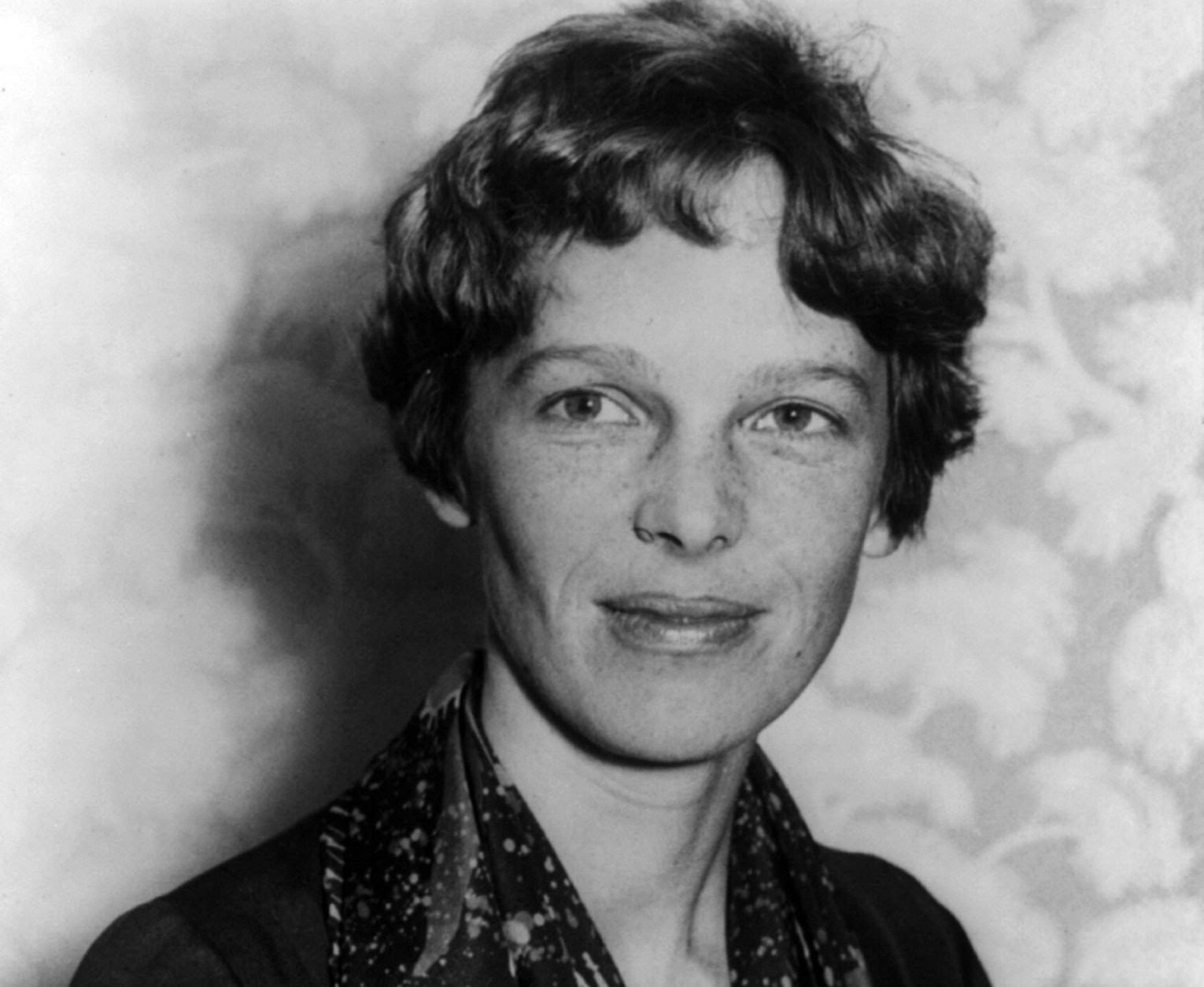 Credit: Donaldson Collection via Getty Images
Earhart's story is one of the most famous missing person cases of all time. She was an incredible aviator, who disappeared during an attempt to circumnavigate the globe in 1937 while flying over the Pacific. She was in semi-constant radio contact with Air Control until she ran out of fuel, but it's believed she landed on an uninhabited island and lived for a while.
Glenn Miller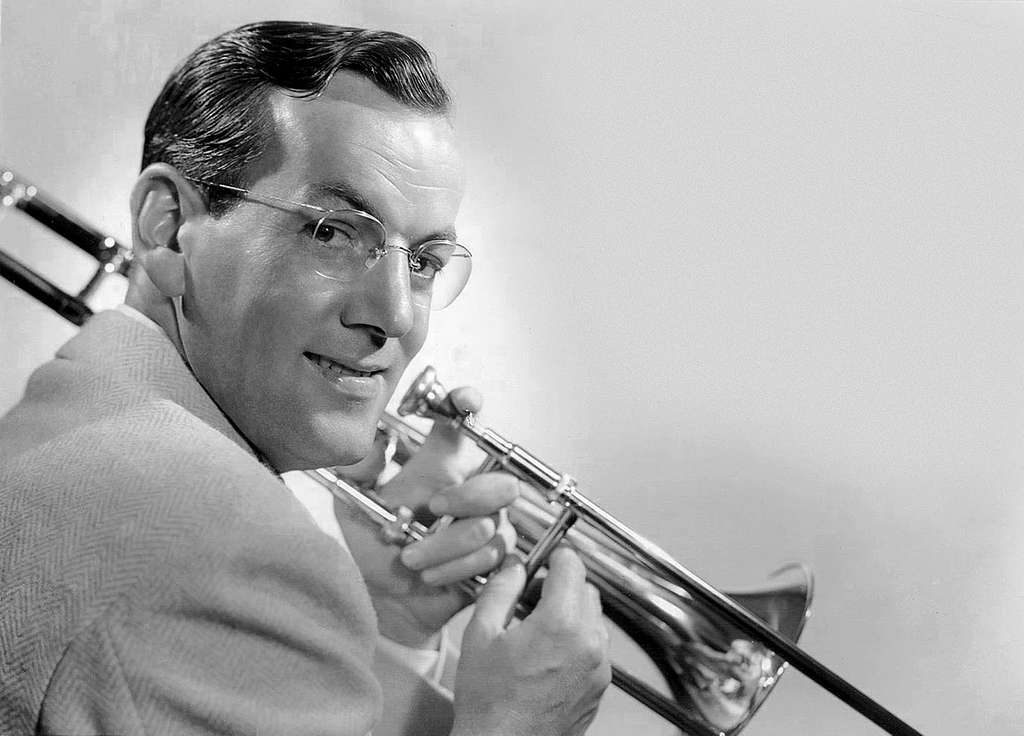 Credit: Wikipedia
Miller was a huge name in jazz and swing music during the 30s, and joined the war effort as a traveling trombonist in the US Army band. While on a flight to perform in France in 1944, the entire plane mysteriously disappeared. The initial theory involved friendly fire, but recent evidence suggests a fuel issue brought it crashing into the ocean.
Dorothy Arnold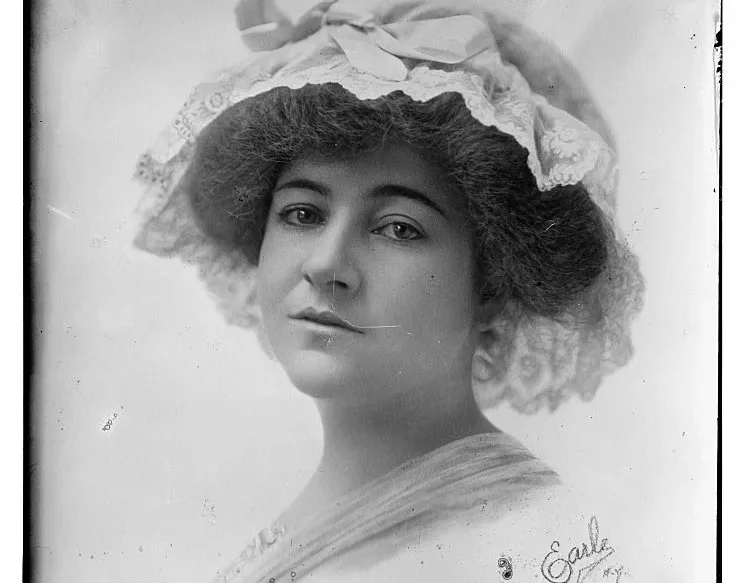 Credit: Wikipedia
A wealthy socialite and aspiring writer, 25-year-old Arnold went out one day after telling her mother she was off to buy a new evening gown. She ran into a friend, whom she told that she was going for a walk in Central Park. That was the last anyone saw of her. The family avoided contacting the police, instead using private investigators to avoid publicity.
Bison Dele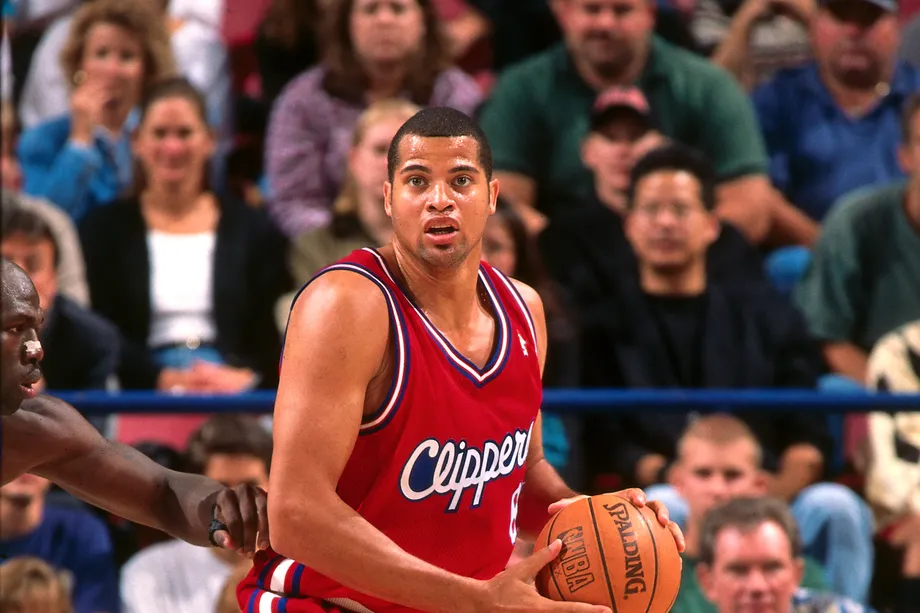 Credit: Rocky Widner via Getty Images
Born Brian Williams, this eccentric NBA star became a wondering millionaire nomad. He would attend exclusive parties and festivals across the world, generally chasing thrills and living life 'to the max'. In 2007 he bought a boat named Hakuna Matata, and sailed for Thailand with his girlfriend and brother. Only his brother was ever seen again, although he died while under investigation.
Joe Pilcher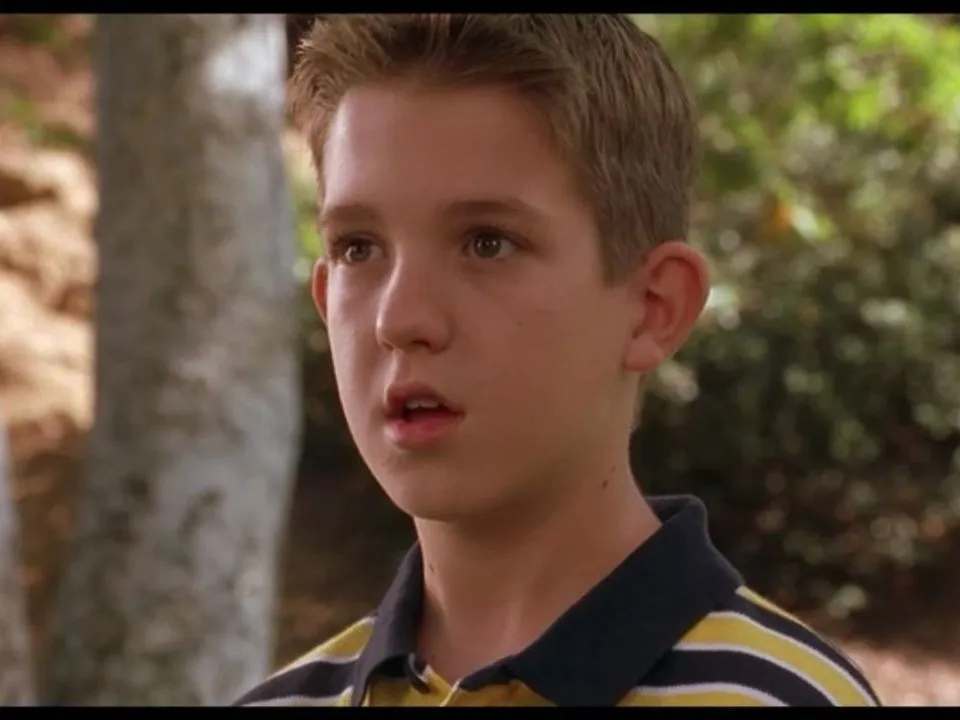 Credit: IMDb
Pilcher is best remembered from the Beethoven films, and unlike many child stars was apparently well-adjusted and excited for his career and life. In 2006, his friend received a distressed call from him, and later his empty car and a suicide note were found near a bridge. Though the note was fairly conclusive, his family insisted he would never take his own life.
Jean Spangler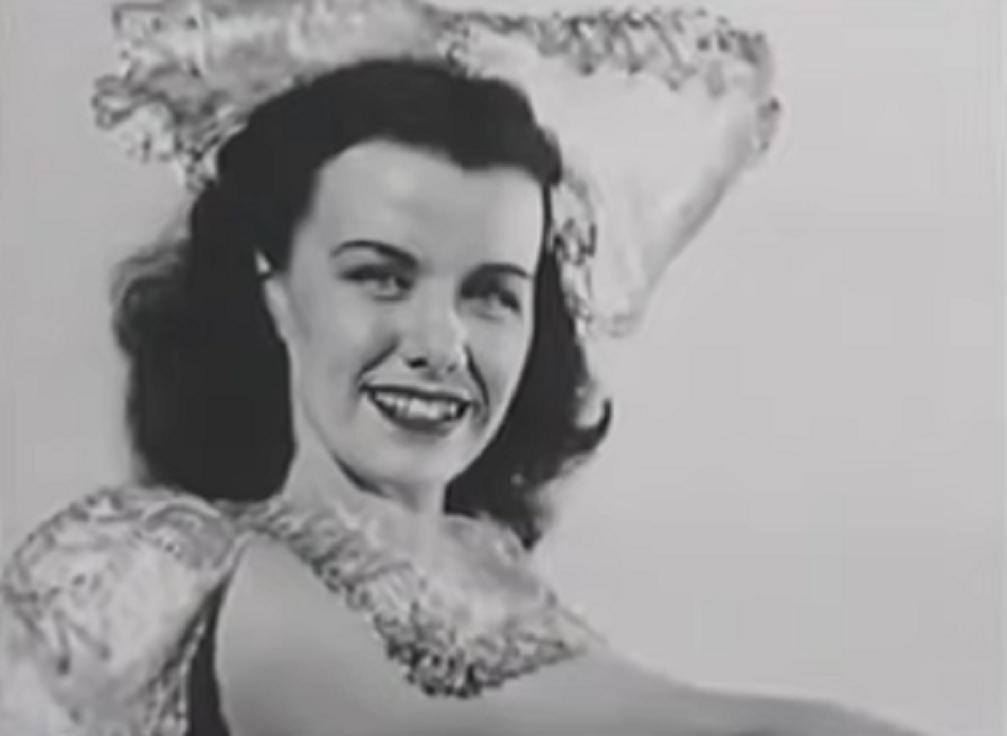 Credit: IMDb
Spangler was beginning to reach stardom when she suddenly disappeared in 1949, leaving behind an unusual note that raised many suspicions. She had informed her sister-in-law that she was going to visit her ex-husband and do a late-night film shoot, but instead vanished, leaving behind a ripped purse and the note. It is thought that she was going to have an illegal abortion.
Sean Flynn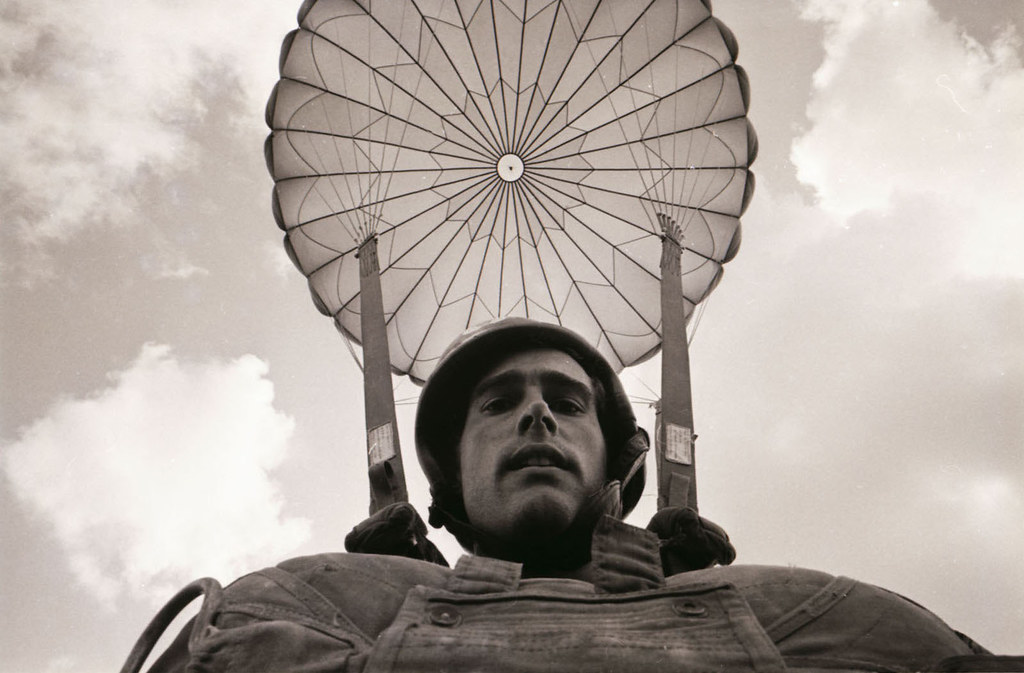 Credit: manhhai via Flickr
Son of the Golden Age Hollywood superstar, Errol Flynn, Sean was said to have lived his life in his father's shadow. He tried following in the family tradition but barely even found minor success. He did achieve fame in his own right as a photographer covering the Vietnam War, where he disappeared after trying to snap a Viet Cong stronghold.
Michael Rockefeller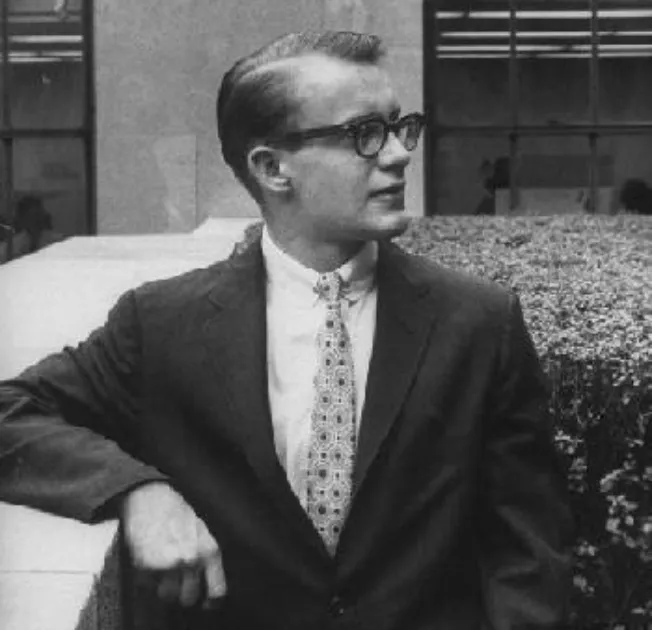 Credit: Hulton Archive via Getty Images
Many of the Rockefeller dynasties have met with strange ends, likely because they all have the money to fuel whatever mad and vanishing-prone ideas they have. Rockefeller was searching for artifacts in New Guinea, and after two weeks of no contact, his fishing boat washed ashore. It was ruled a drowning, though dubious sources claim he was cannibalized by tribesmen.
Ylenia Maria Sole Carrisi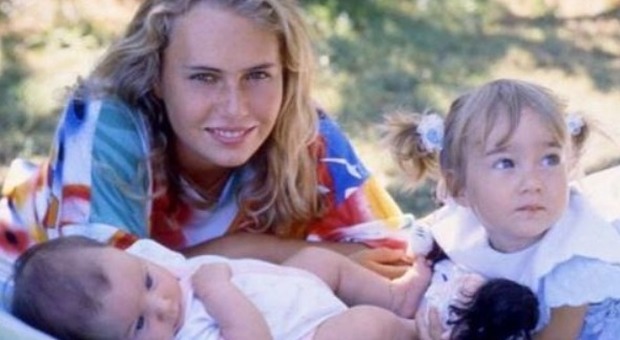 Credit: Ylenia Maria Sole Carrisi via Facebook
Carrisi was the Italian equivalent of Vanna White, turning letters on her home country's edition of Wheel of Fortune. While backpacking across Central America, Carrisi was last spotted in 1994 in New Orleans, where a witness claims she drowned while shouting she "belonged in the water". Her family and their private investigators believe she is still out there.
Daniel Lind Lagerlöf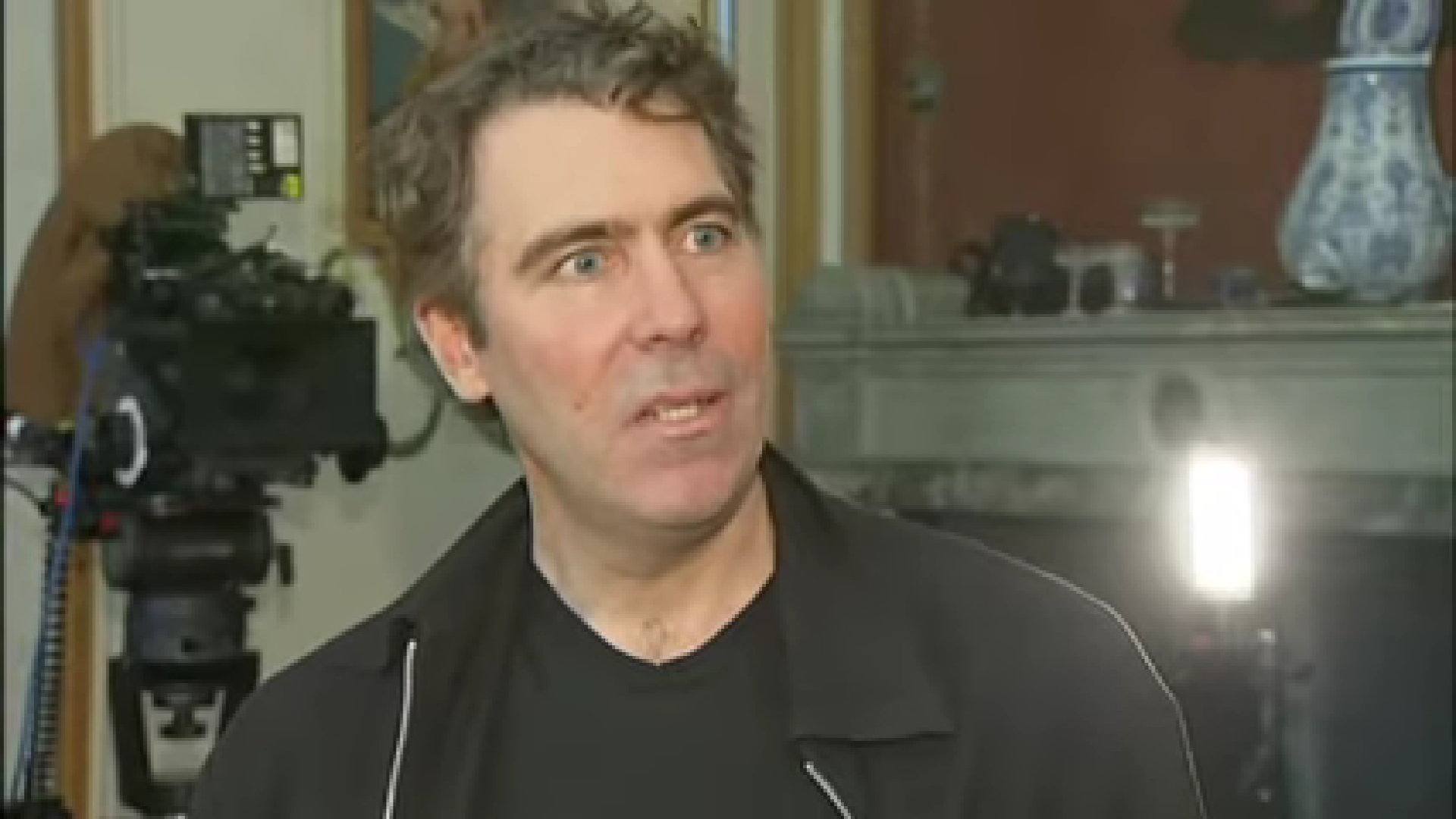 Credit: Stephanie P via Youtube
Swedish director and producer Lagerlöf vanished while scouting a location for his upcoming movie on the Tjurpannan Coast. The steep cliffs of Bohuslän fall into a rocky and rolling ocean, and it is believed that Daniel must have slipped and been washed away. There are no witnesses or evidence, so this is only based on an assumption.
Scott Smith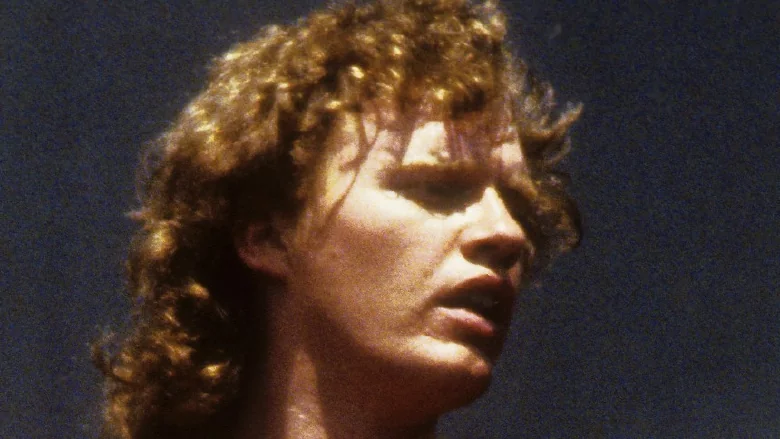 Credit: Larry Hulst via Getty Images
Smith was a founding member of Loverboy, an 80s rock group from Canada with hits like Working for the Weekend. He stayed with the group until his strange disappearance at sea on November 30, 2000. Many other band members (and Smith's girlfriend) were all on board, but a freak wave hit the ship and Scott vanished into the ocean.
Sweet Jimmy Robinson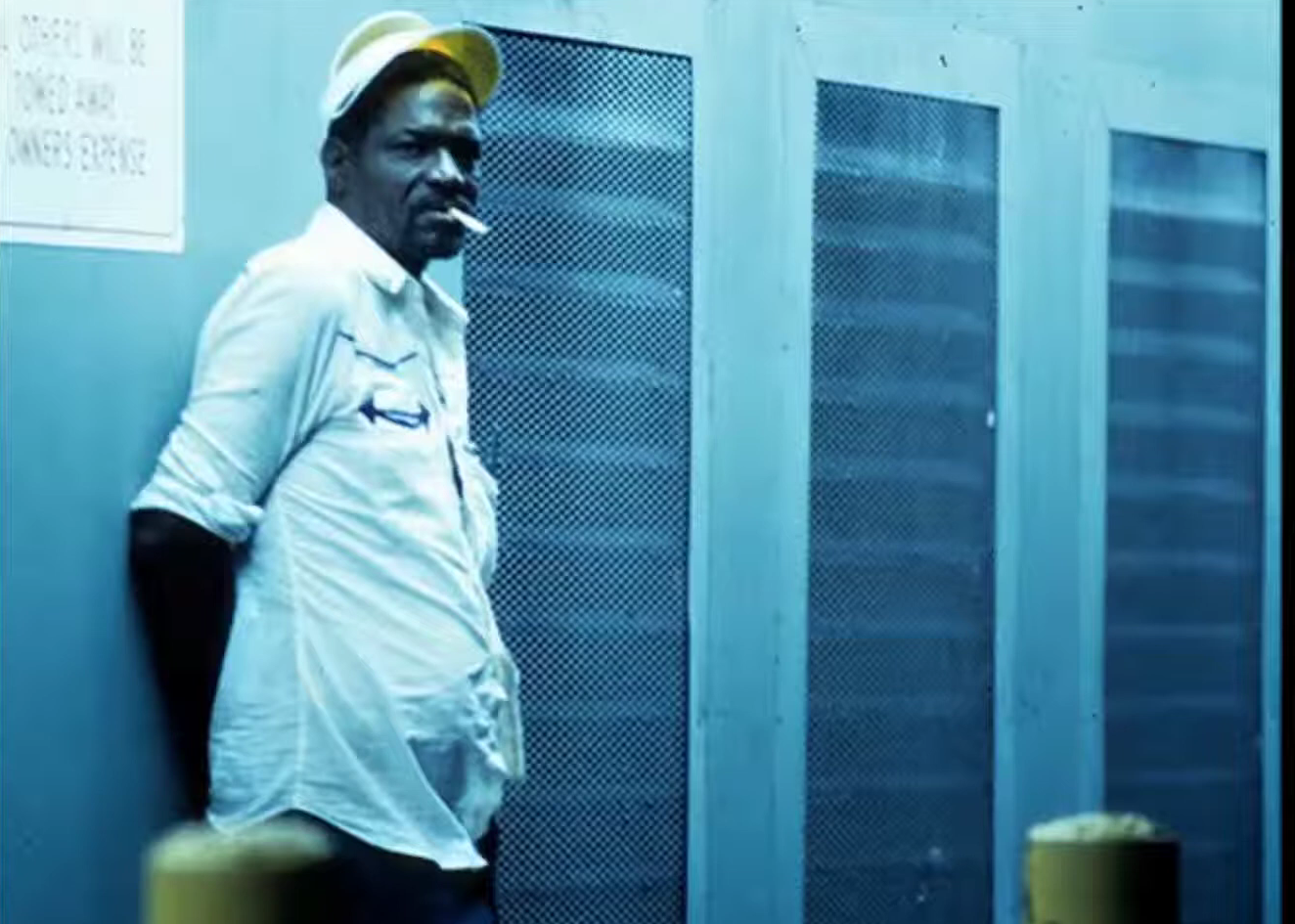 Credit: cableguytv via YouTube
Robinson was a journeyman boxer, ending his career with eight wins and 27 losses in 1964. He once fought the legendary heavyweight champion, Mohammed Ali, losing in just 94 seconds. Reporters looking into Robinson learned that, on paper, he never existed! He had no birth certificate, or official records of any kind, and was then shortly listed as missing.
Oscar Zeta Acosta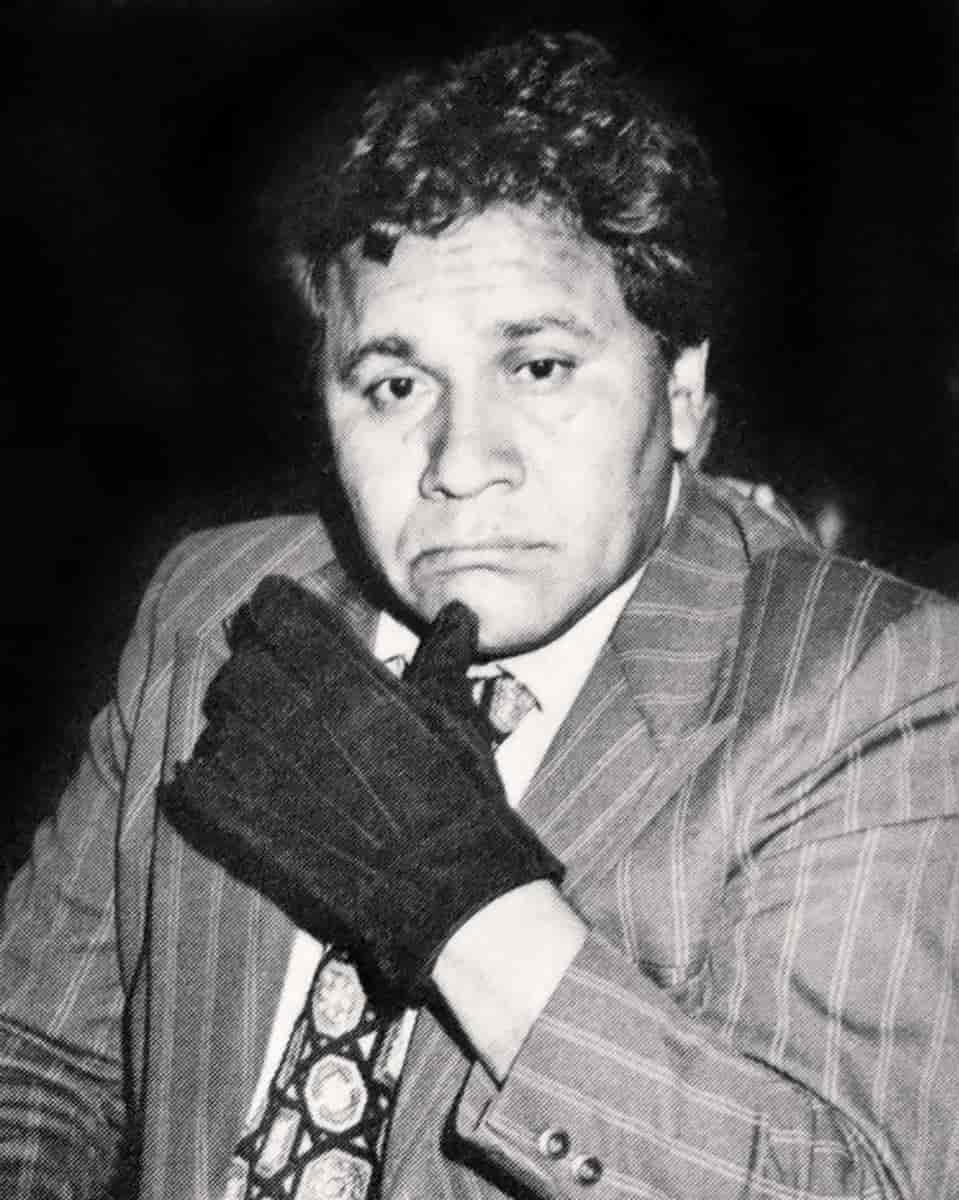 Credit: SNL via CC
Acosta was a Mexican-American activist and lawyer, who gained status as an important figure in securing equal rights and fair treatment for Chicano people. He was close friends with gonzo-author Hunter S. Thompson and was portrayed by Benicio Del Toro in Fear and Loathing in Los Vegas. He disappeared at only 39 while traveling through Mexico, so naturally, many believe his political ties are responsible.
Zahir Raihan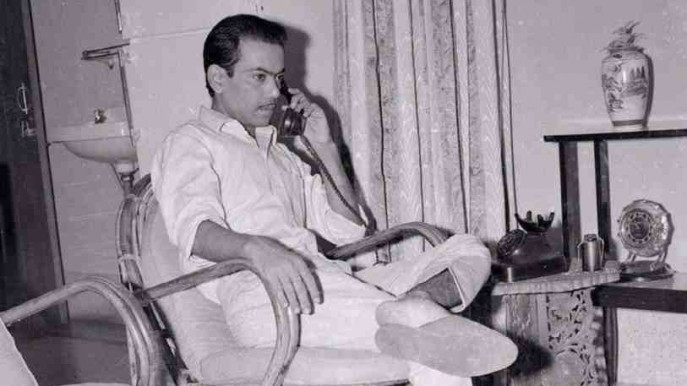 During the 60s and early 70s, Zahir Raihan was the most prominent writer, filmmaker, and political activist in Bangladesh. His 1971 short documentary film Stop Genocide documented the atrocities carried out by the Pakistan Army on the people of East Pakistan. The following year, Raihan disappeared while searching for his brother Shahidullah Kaiser, who was captured and killed by the army.
Weldon Kees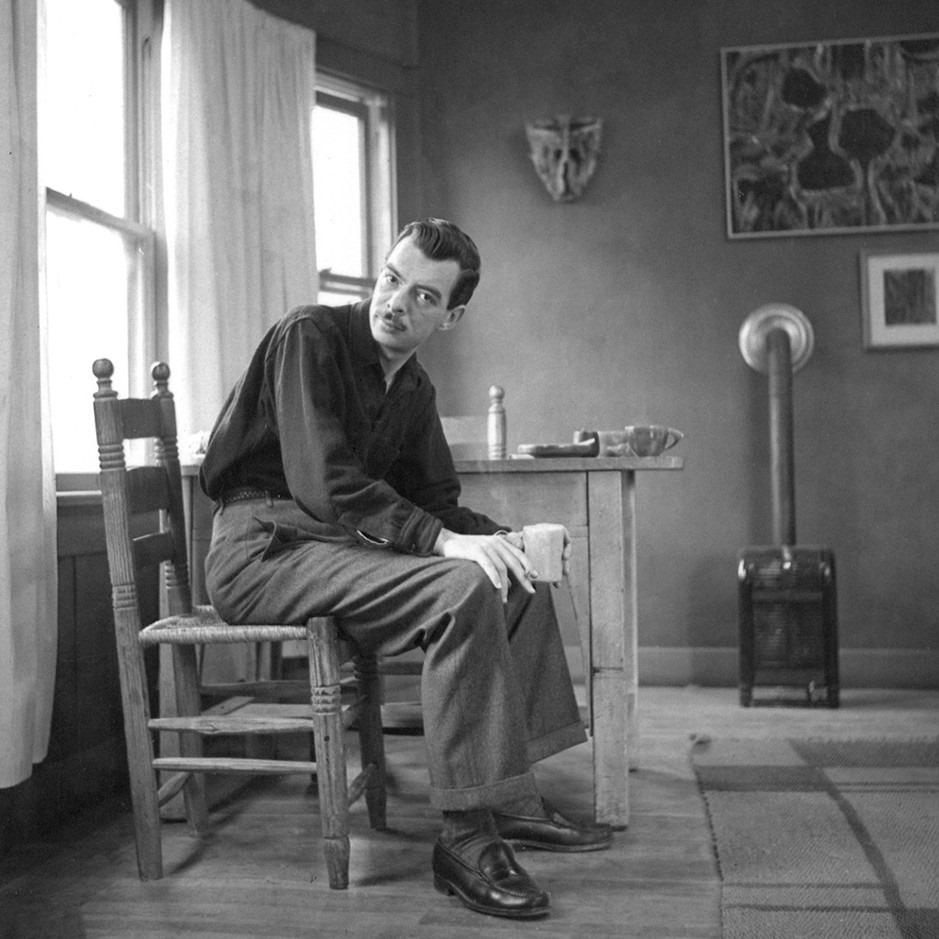 Credit: Gage Community Historical Society via CC
Weldon Kees was considered to be one of the finest up-and-coming American poets in the early 1950s. He disappeared in July of 1952. His car was found abandoned near the Golden Gate Bridge. Because his body was never found, and his sleeping bag and checkbook were missing from the vehicle, many believe he simply left for Mexico.
Ambrose Bierce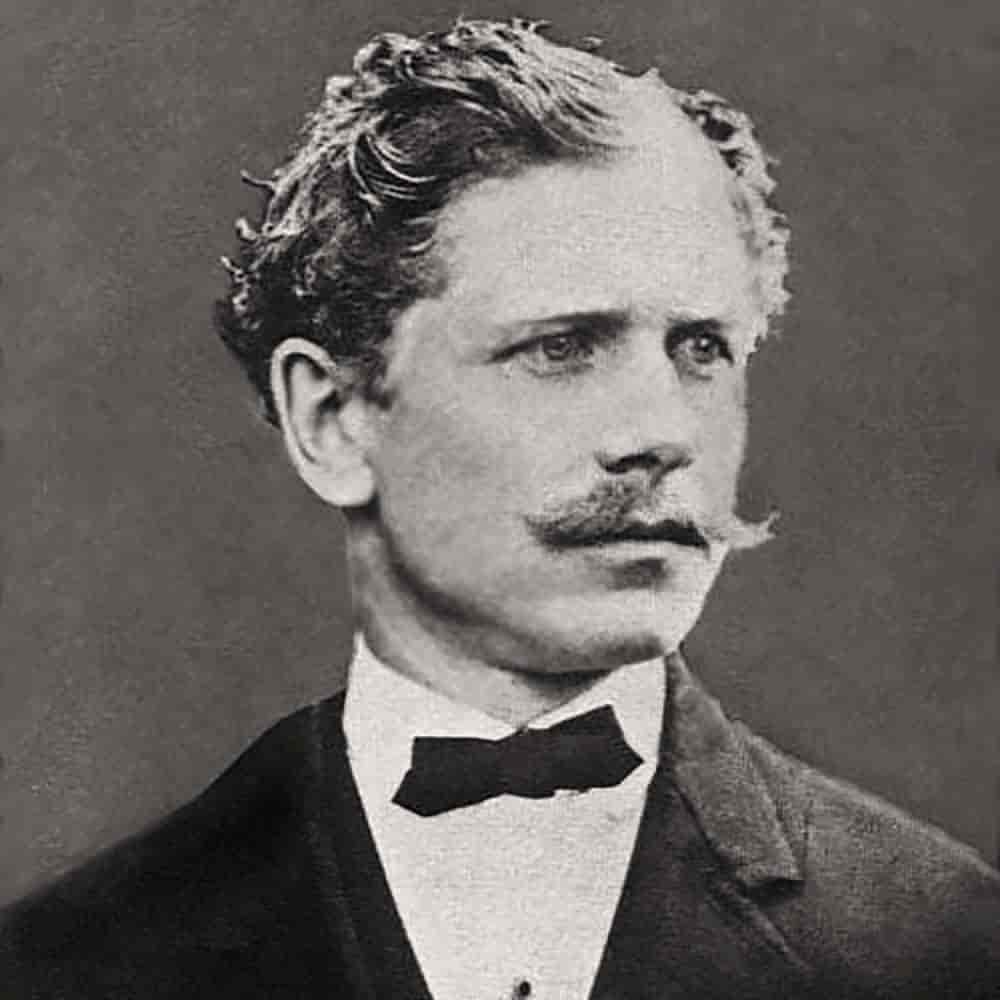 Credit: Wikipedia
This Civil War veteran's book The Devil's Dictionary was named as one of "The 100 Greatest Masterpieces of American Literature." Bierce was embarking on a tour of Civil War battlefields in 1914, before disappearing somewhere in the American Southwest. Many theorize he was caught up in the Mexican Revolution, while others claim he committed suicide near the Grand Canyon.
Hale Boggs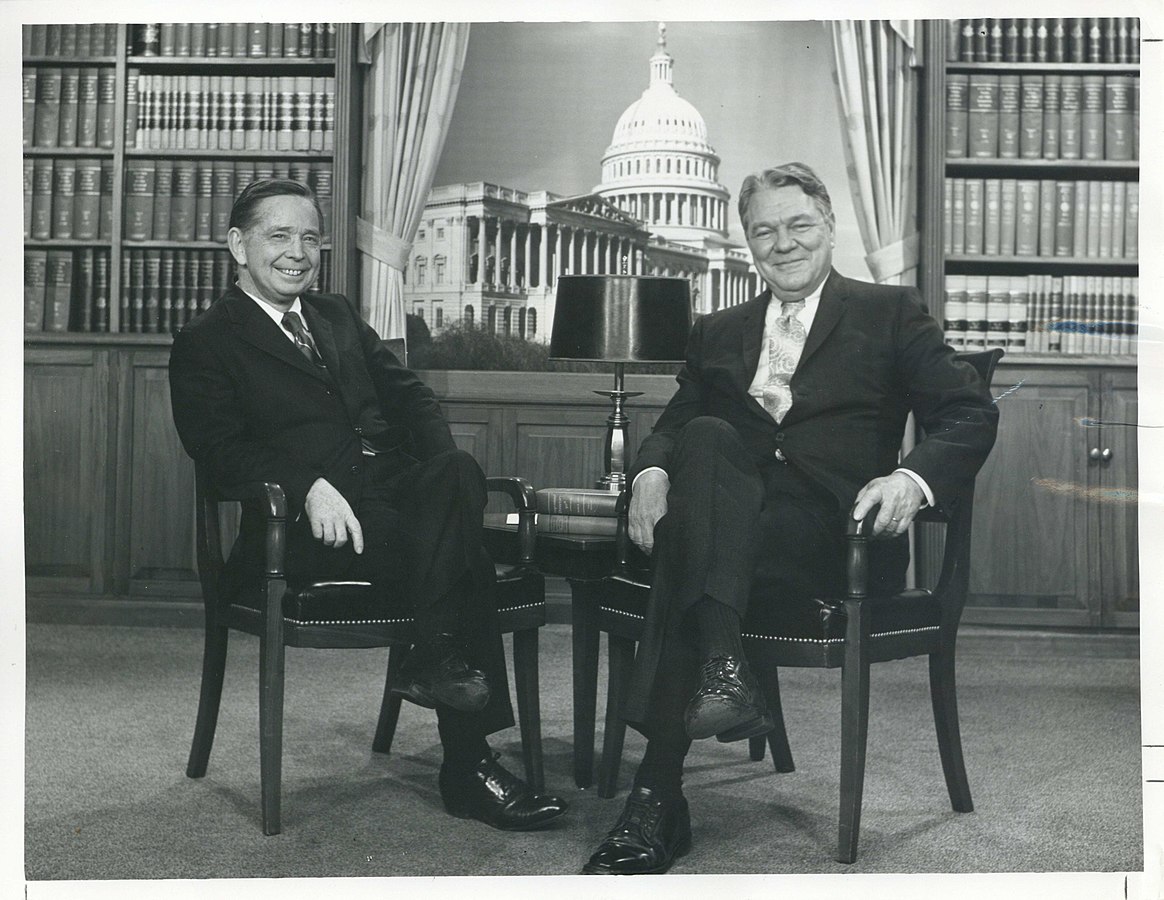 Credit: Carl Albert Research and Studies Center, Congressional Collection via CC
Boggs was a pretty big deal in American politics around the 60s and 70s. He was on the committee that investigated the death of JFK and served as the Democratic House Majority leader. Of course, theorists point out that he disagreed with the core narrative of the JFK assassination, and connected it to his plane crashing over Alaska. No bodies were ever recovered.
Jimmy Hoffa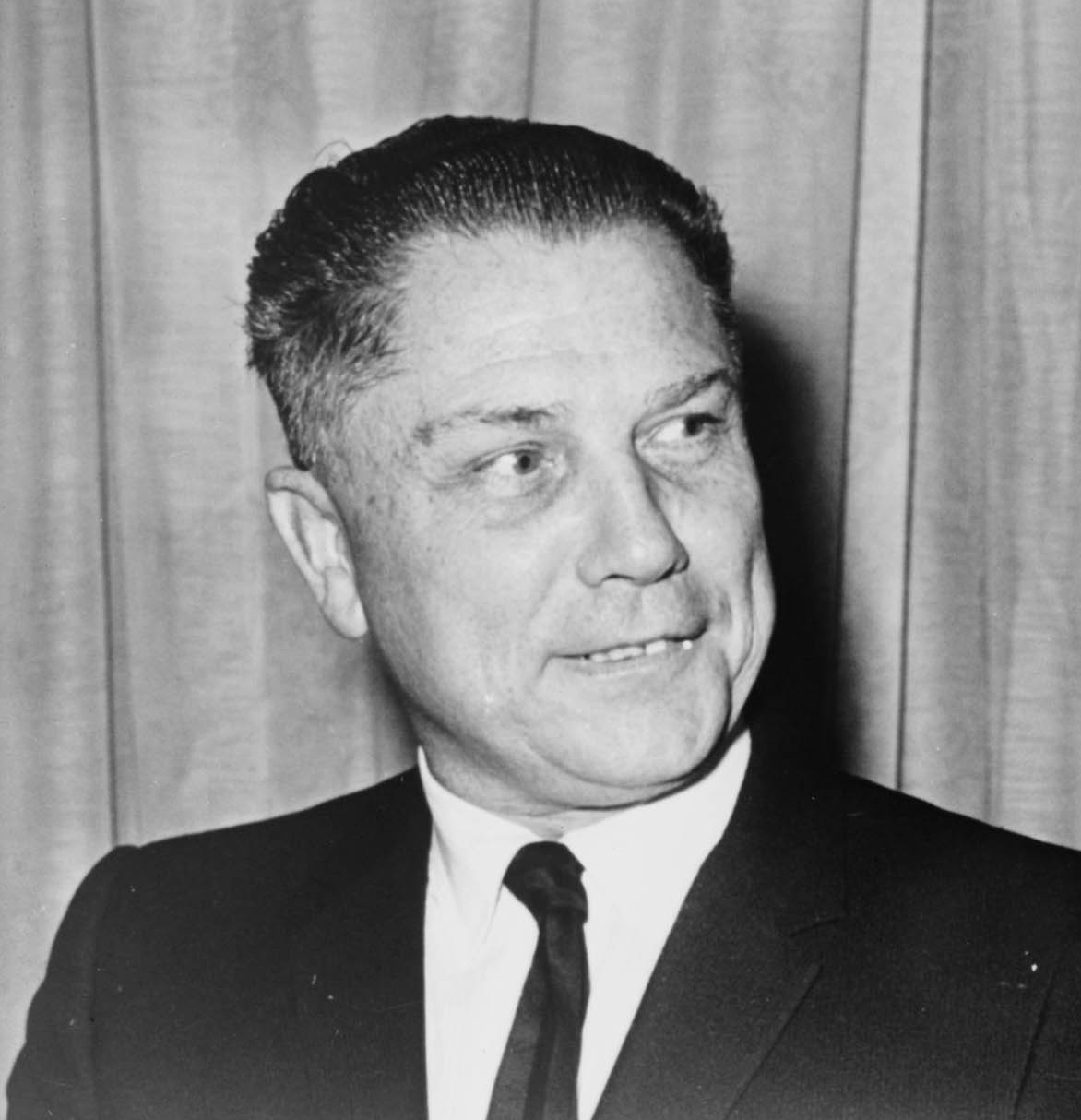 Credit: Garam via Wikimedia Commons
Hoffa's disappearance is a pop-culture punchline, having been referenced in early Simpsons episodes several times whenever Mr. Burns needs a dig at the unions. The Teamsters were a well-respected and impactful force in labor organizations during the 60s and 70s, but ties to organized crime make it likely his disappearance was intentional. He's probably not buried under the Giant's Stadium, though.
D.B Cooper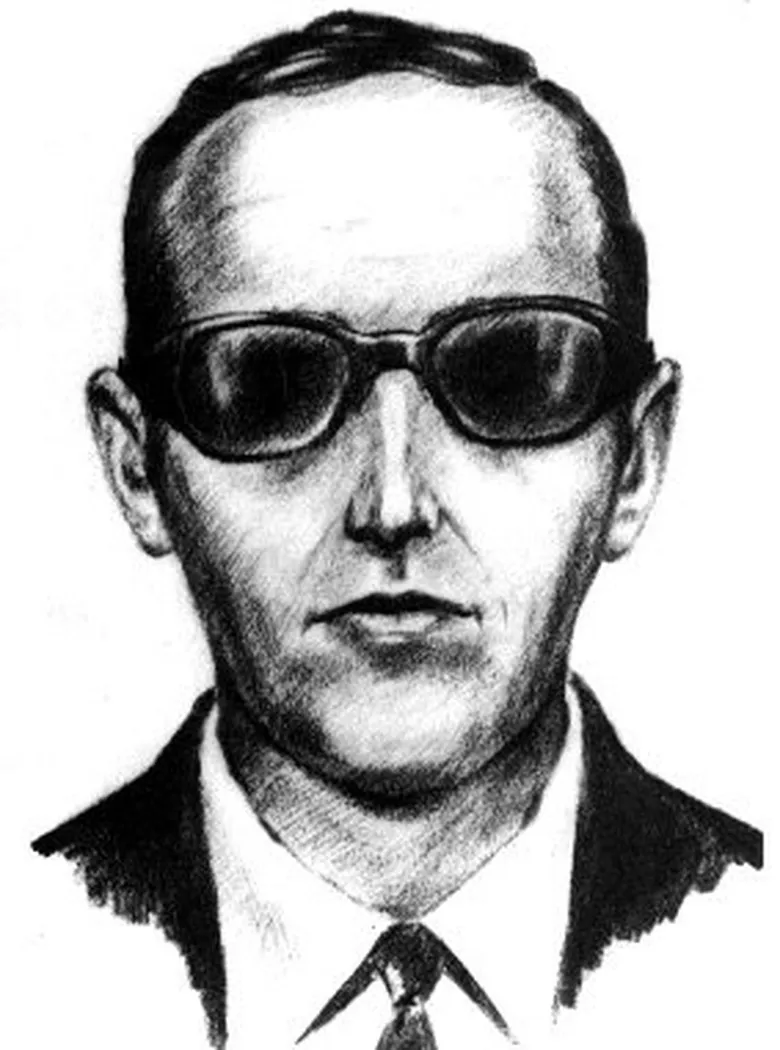 Credit: Daily Mail
Cooper might only be famous for going missing, but his story and mythos are so captivating people can't help but pay attention. He hijacked a Boeing 727 on November 24, 1971. He had the plane stop at Seattle-Tacoma for $200,000 in ransom and four parachutes, he then jumped mid-flight and vanished without a trace. Many believe his riches still lay hidden in his body.
Shad Gaspard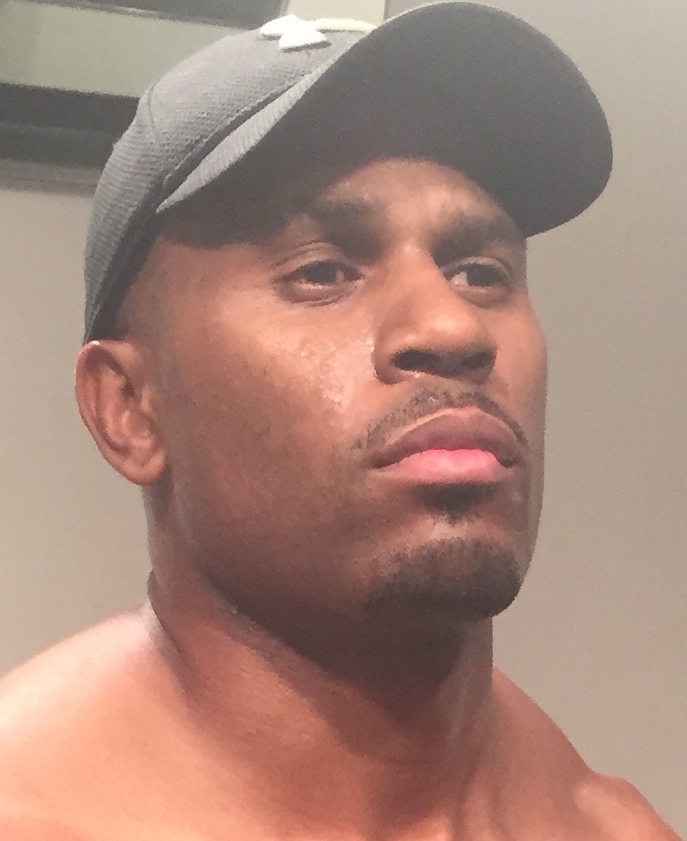 Credit: GitaChiChi via Wikimedia Commons
Former WWE Crime Tyme member Shad Gaspard vanished off the California coast in 2020. He and his son were caught in a riptide, and Gaspard told rescuers to save his son first. By the time they returned, he had already vanished, and the Coast Guard began an intensive search for his body. It was only recently found, sadly solving the case.
Frank Morris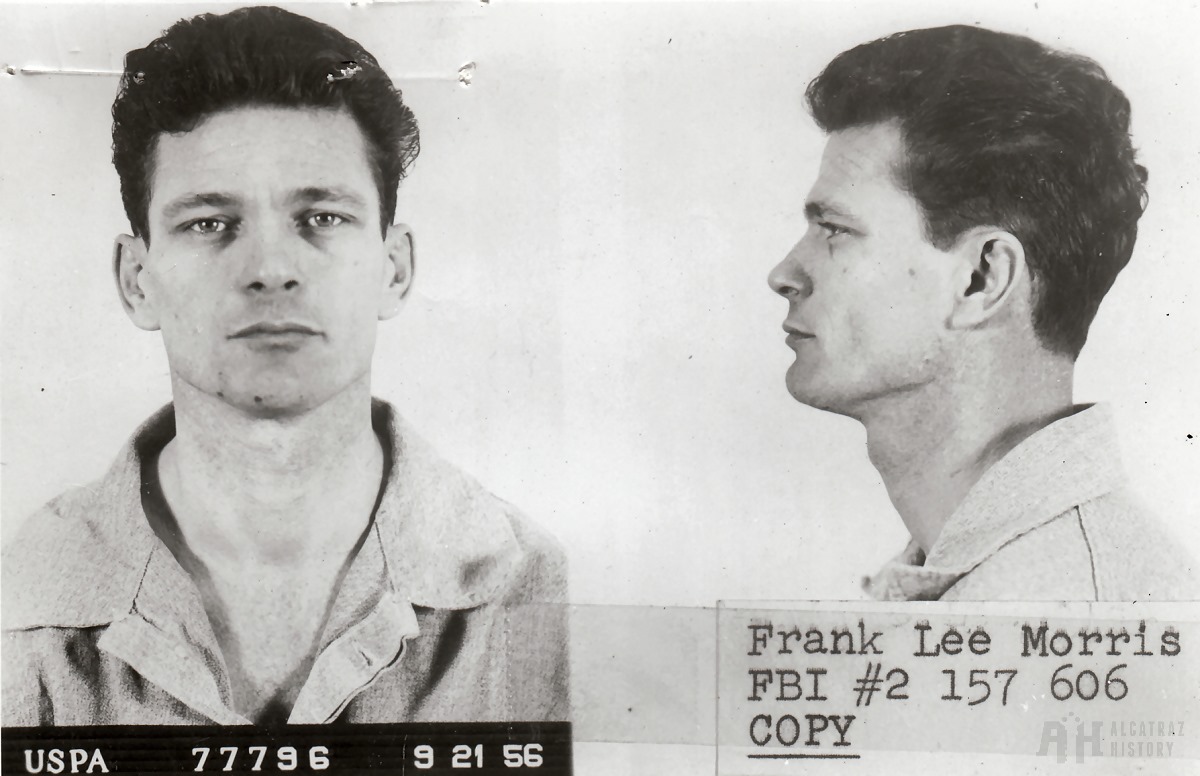 Credit: Alcatraz History via Facebook
Morris is only famous for his disappearance, but he most likely escaped from Alcatraz, which is a stunning and dramatic way to go missing. In 1962, Morris and two other inmates – brothers John and Clarence Anglin – escaped from the island prison, and into the waters of San Francisco Bay. Police say a man claiming to be Anglin wrote to them many years later.
Heinrich Muller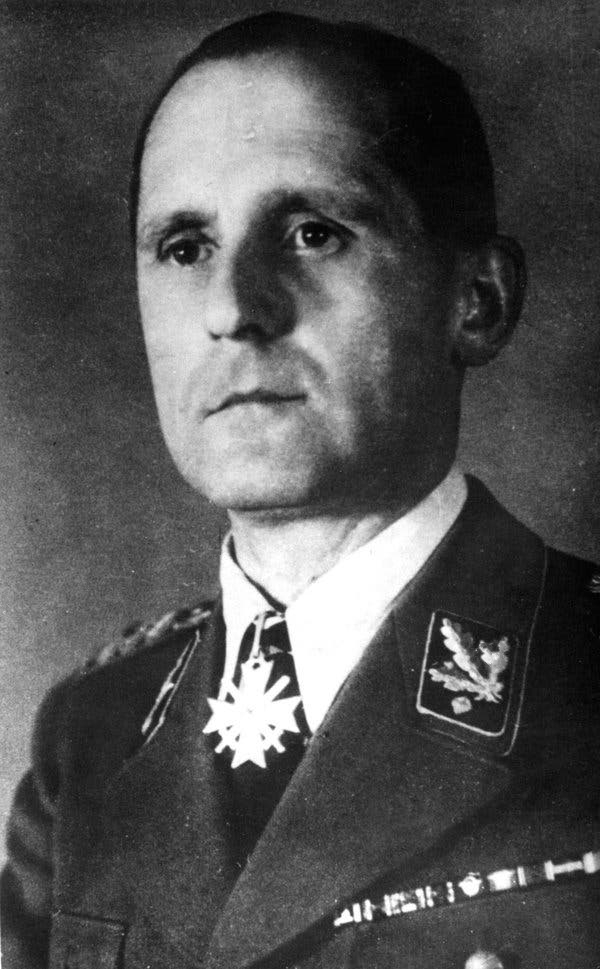 Credit: Wikipedia
Muller was the chief of Nazi Germany's secret police force, the Gestapo. He was a cruel and sadistic individual, personally advancing the early stages of the Holocaust, as well as aiding and concealing many other crimes committed by the Third Reich. He is believed to have killed himself shortly after Hitler, but nobody has ever confirmed that this was the case.
Soloman Northup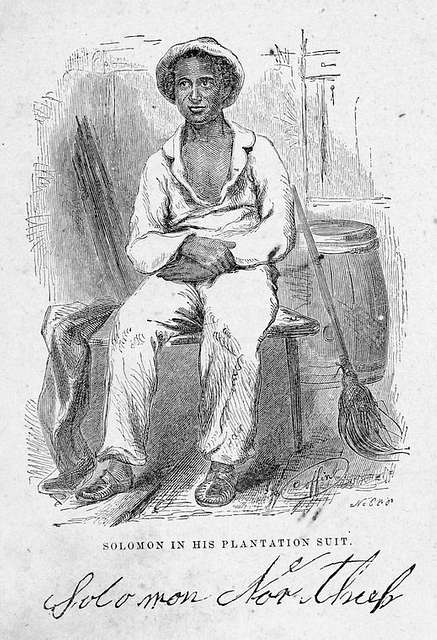 Credit: New York Public Library via PD
Northup authored the memoir 12 Years A Slave, which was adapted into an Oscar-winning film in 2013. He was raised a free man to a slave father but was captured and forced into slavery later in life. The historical records of his life stop around 1850, with many believing that Northup either died or was killed for his political activism.
Azaria Chamberlain
Credit: ABC News via YouTube
Chamberlain is the Australian Madeline McCann, who is the British Caley Anthony. The famous "dingo ate my baby" joke came from Chamberlain's mother, who in the face of huge public condemnation, tried to plead for her missing child. She and her husband were sentenced but later released after Azaria's clothes were found near a dingo den.
Henry Hudson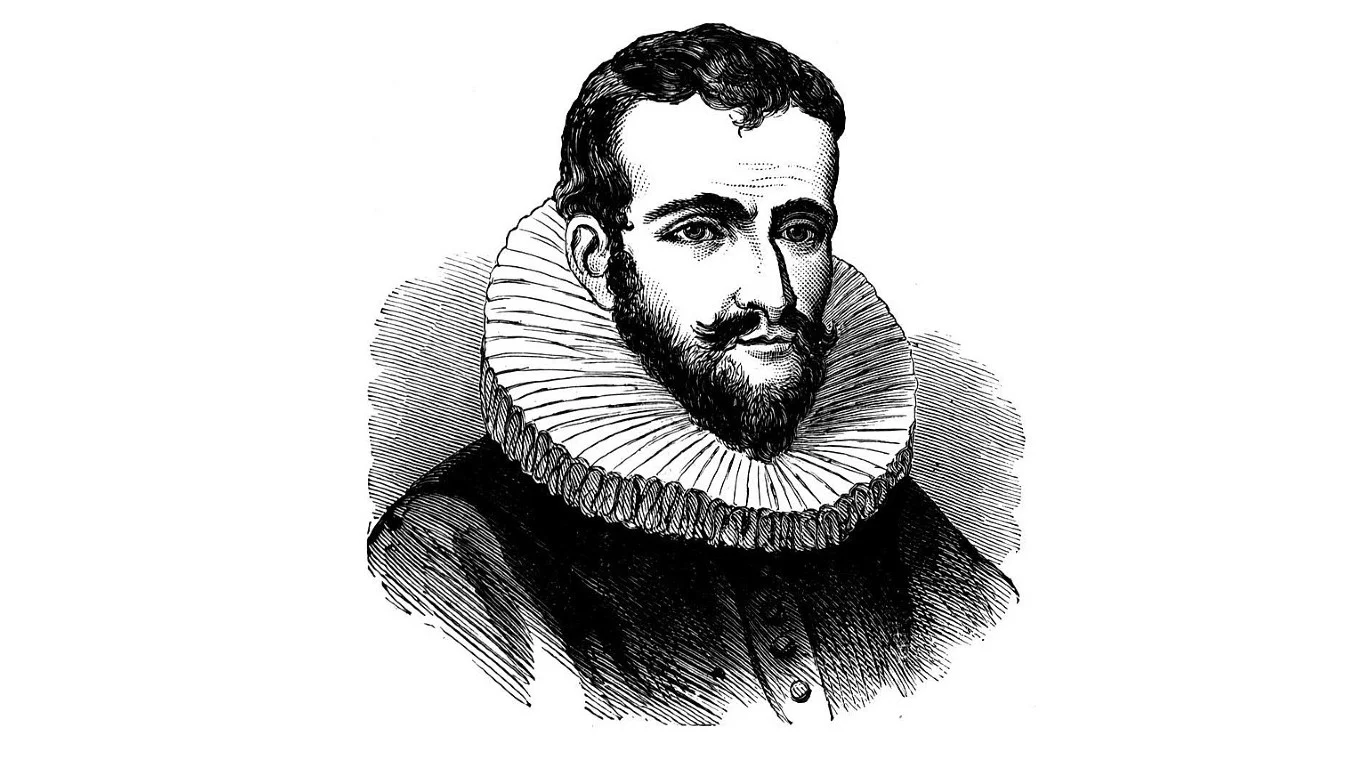 Credit: World History Encyclopedia
While not exactly a modern-day celebrity, Hudson was a pioneering adventurer in the early 15th century. He had explored much of the Arctic and was searching for the Northwest Passage, a sea route to Asia through the Arctic Ocean. He was apparently cruel and unreasonable, so his crew mutinied him on what is now Hudson Bay. He never popped up again.
Phillip Taylor Kramer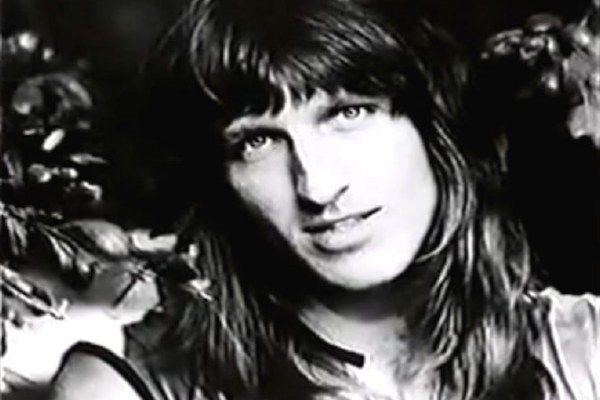 Credit: ultimateclassicrock via Pinterest
Phillip Taylor Kramer was once a member of the successful 1960s rock & roll band Iron Butterfly, famous for their anthemic tune In-A-Gadda-Da-Vida. One day in February of 1995 he seemed to change. He called his wife to say he loved her, and then called the police to say he was going to kill himself, then disappeared shortly after.
Kurt Cobain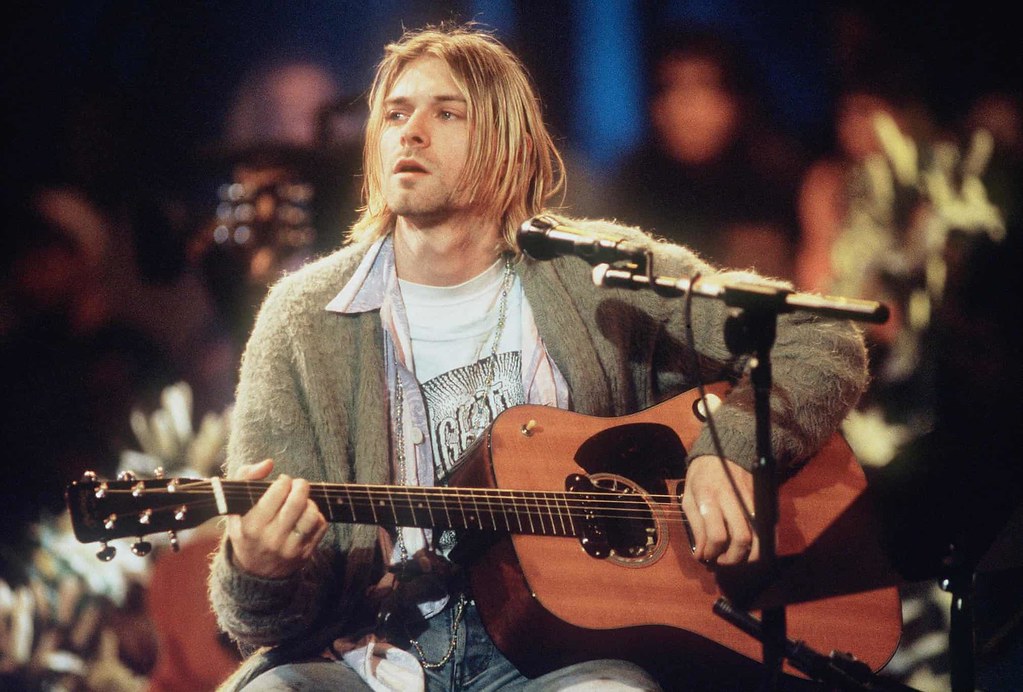 Credit: Mahesh Sridharan via Pinterest
Though Cobain's body was discovered, he completely vanished for the final few days of his life in 1994. During this time it is believed that his wife Courtney Love hired private investigators to track him down, but not a single verifiable detail has emerged about where he was. Speculation has run rampant about his story ever since.
Casey Kasem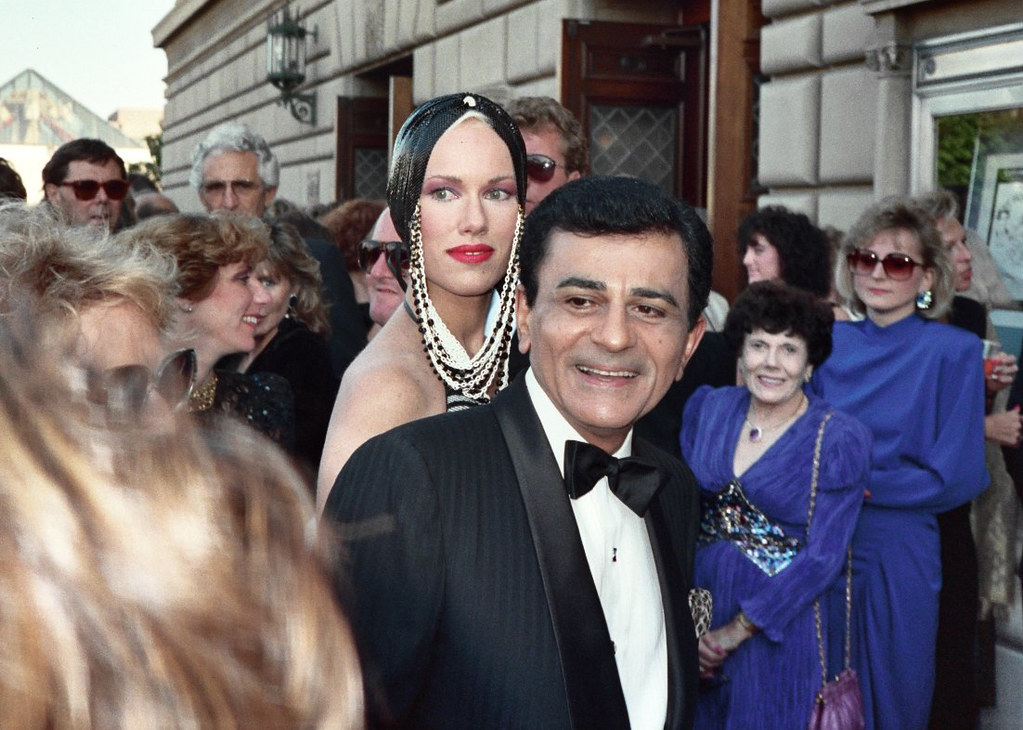 Credit: Alan Light via Flickr
After a brief family spat over a temporary conservatorship, Casey Kasem disappeared from his family's radar. The legendary radio host was diagnosed with Parkinson's disease, so his work and assets were handed off to his daughter Kerri. Casey was eventually found in Washington State where he was on vacation with his wife; he passed away a few days afterward.
Chelsea O'Donnell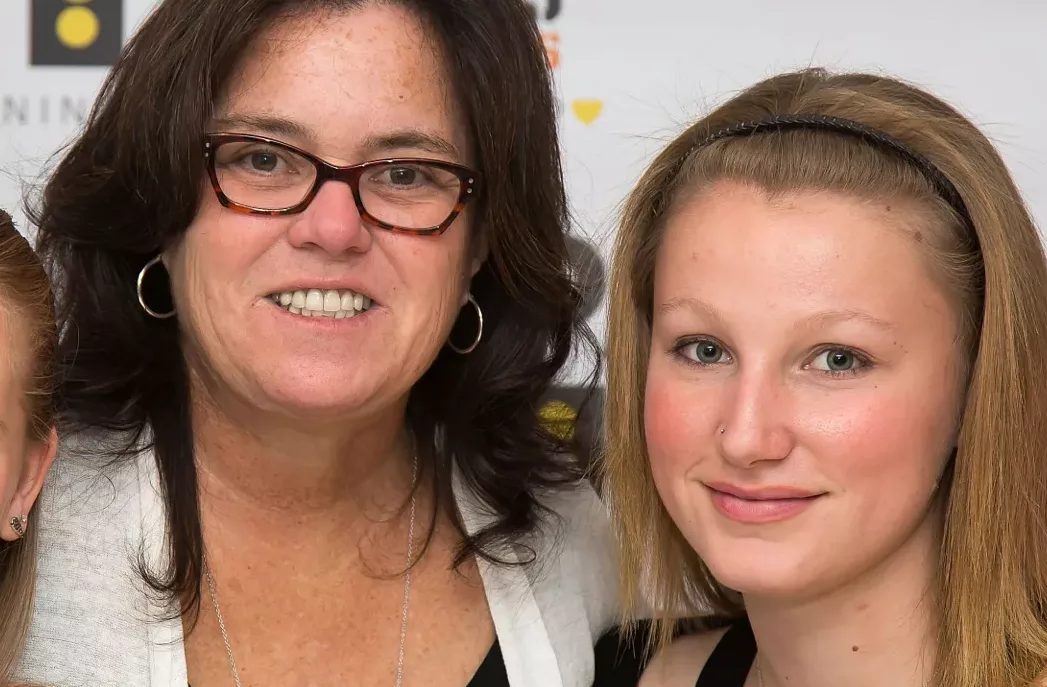 Credit: Ben Hider via Getty Images
Chelsea O'Donnell, daughter of actor and former television host Rosie O'Donnell, disappeared for a week in the summer of 2015. Thanks to her mother's popularity (at the time), a nationwide search effort was coordinated over social media. She was found with a drug dealer she met on Tinder, but police said she was there of her own free will.