Advertisement
Lebon thrift shopped for the money, gold pieces and houses.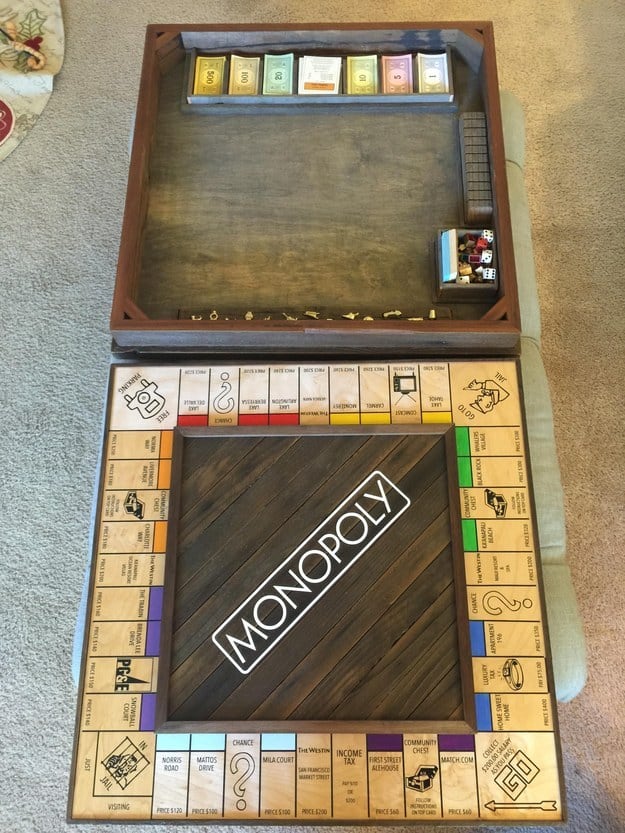 He found an unopened Monopoly game from the '70s which he got the money from and found the gold pawns from a vintage anniversary version.
-
Advertisement
He had to put in some extra touches to make it work with his proposal.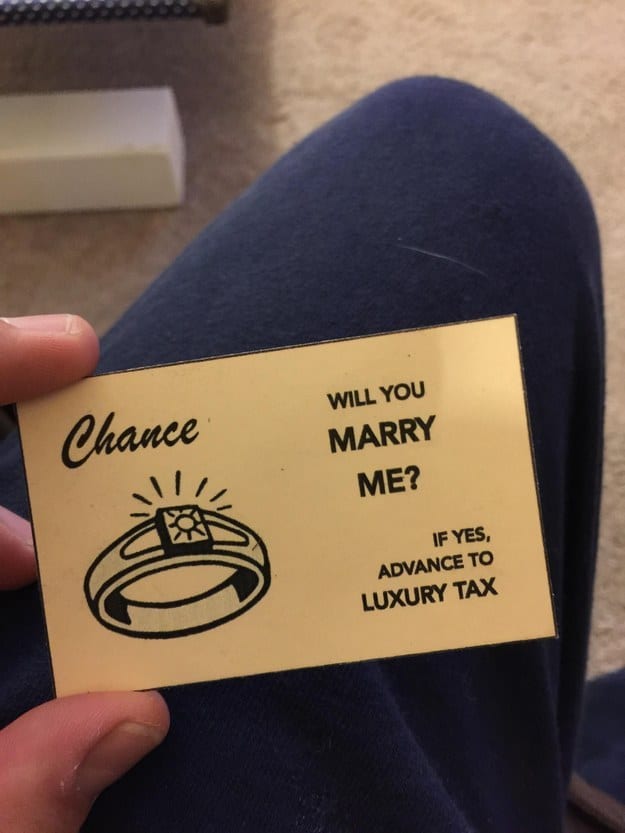 Lebon placed a proposal card on Chance, seven spots into the game.Once Otto landed on Chance, he would get down on his knee and reveal the trap door.
-
Advertisement
He used loaded dice so Ott would roll a seven and get to Chance on her first try.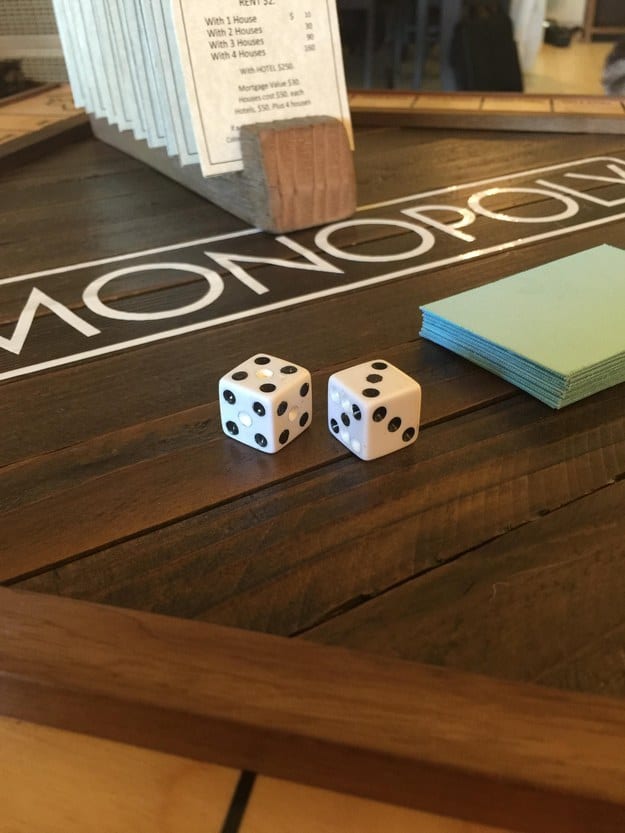 It worked out beautifully.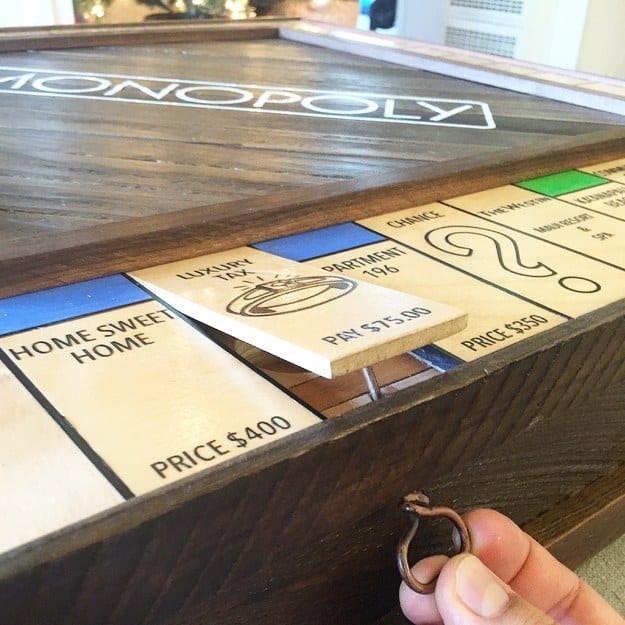 "She knew Mark was helping me, so she figured her gift was going to be really cool, but she thought it was going to be a world travel-themed board," Lebon told BuzzFeed Life. "When she opened it up and saw that it was about us, she was like, 'No fucking way.' I gave her the whole tour of the board and by the end, we were both crying."
When Lebon lifted the lid of the game to show her the money and playing pieces, she thought the ring would be beneath the lid. When it wasn't she didn't expect a proposal at all, instead she listened while Lebon explained how he came across the pieces and ideas for the board.
"By the end, she didn't think a proposal was coming. She had the dice in her hand the whole time, and when I finally suggested that we play, she rolled a seven."
Of course, she landed on Chance and read the specially made card. Lebon got on one knee, withdrew a long wire key, and opened the trap door.
Advertisement
She, of course, said yes.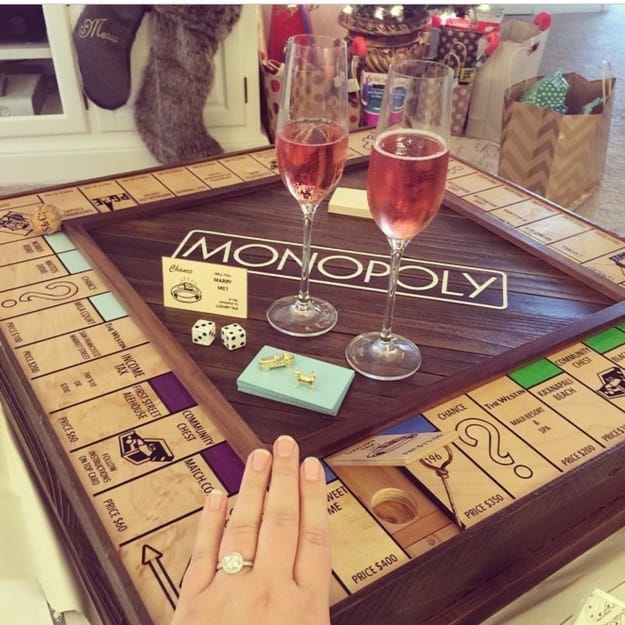 The two are planning a non-Monopoly themed wedding in Maui for 2017.