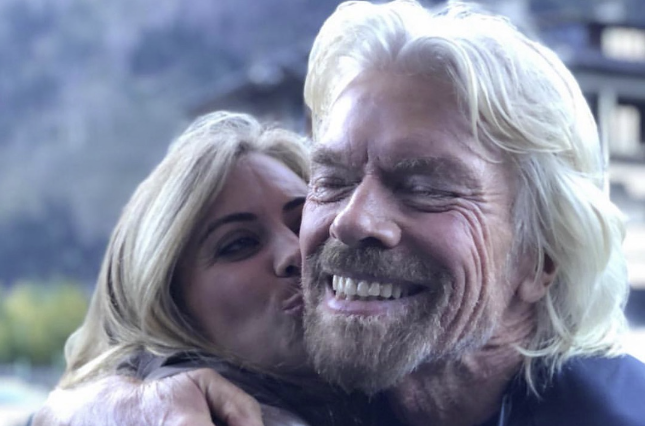 Source: Instagram via @richardbranson
1. Jennifer Aniston: Get up early!
Source: Instagram via @jenniferaniston
You've probably heard the saying 'the early bird gets the worm', well that's exactly what Jennifer Aniston lives by. Jen wakes up at 4:30am without fail and begins her morning routine every day. Her morning routine begins with washing her face with soap, drinking hot water with lemon and then meditating for 20 minutes. She does this as it allows her to get a head start on the day and have some quality time to herself before work.
2. Oprah Winfrey: Meditation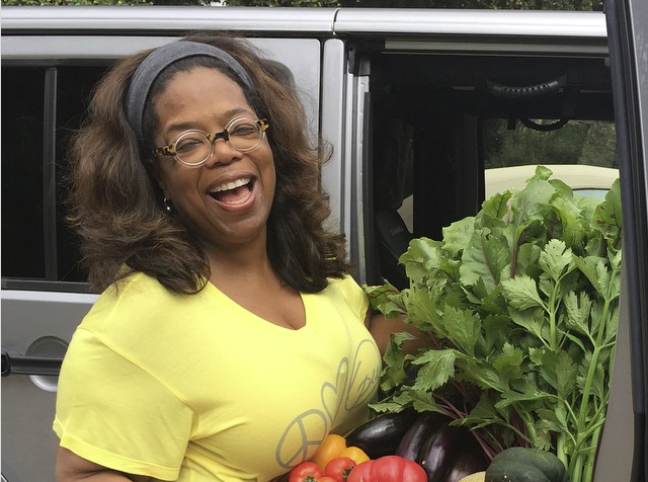 Source: Instagram via @oprah
Speaking of meditation, Oprah Winfrey knows everything about it! The benefits of mediation are endless; reduces stress, improves productivity, boosts creative and lots more¬ This is why Oprah often incorporates it in her daily routine. She begins each morning with at least 20 minutes of sitting meditation, she doesn't skip on special occasions or weekends – nothing! She says it fills her with hope and a sense of contentment.
3. Tim Ferriss: Accomplish small goals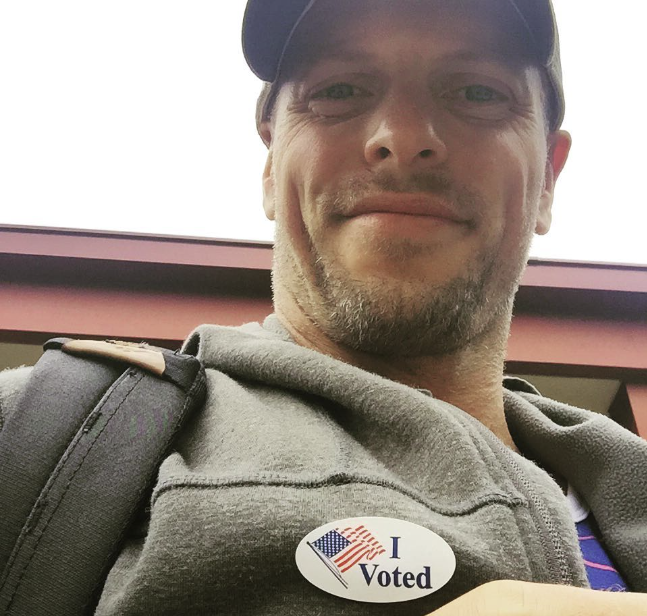 Source: Instagram via @timferriss
Tim Ferriss goes by the motto 'Win the morning, win the day', and who are we to argue otherwise? Tim knows how to succeed simply because he has seen numerous great leaders at interviews from all walks of life! He chooses to start his day by clearing both his room and his mind. So the first task he does is make his bed, this simple action gives him a pride of accomplishment and by doing this, he has at least one thing under control.
4. Lea Michele: Take a steam shower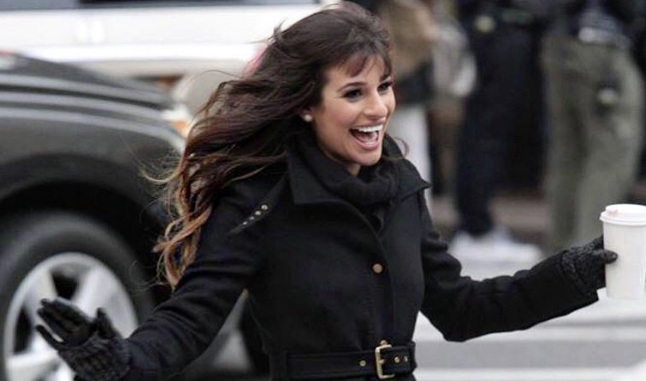 Source: Instagram via @leamichele
Every morning Lea Michele has her beloved cup of coffee and then takes a nice steam shower. She steams for an exceptionally long time, even on her busiest days, because this apparently keeps her face depuffed and sweats out all the toxins from her body. When doing this, she also exfoliates her body twice with a homemade scrub with coconut oil, brown sugar and olive oil.
5. Richard Branson: Spend time with your family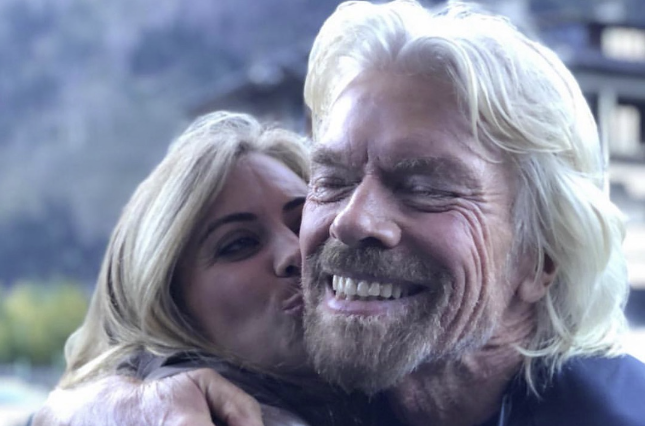 Source: Instagram via @richardbranson
Jennifer Aniston is not the only person that 'gets the worm' with Richard Branson waking up and working out at 5am every morning! However, the most important part of his morning is spending it with his family. Branson says quality family time puts him in the best frame of mind before work. According to studies, it can also reduce stress and improve your health!
6. Jessica Alba: Work out with your friends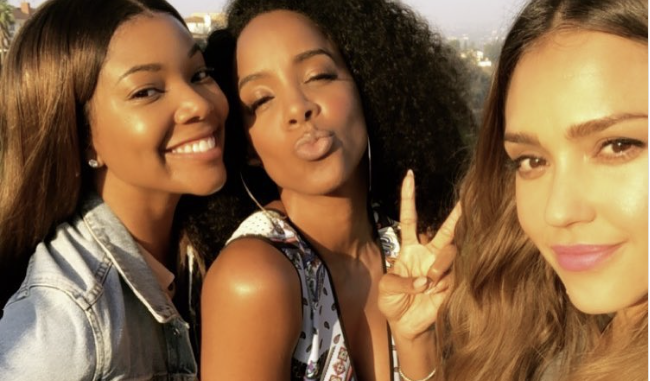 Source: Instagram via @jessicaalba
Everyone knows about the importance of exercising, in particular morning exercise (because everyone also knows if you don't do it in the morning, you most likely won't do it in the evening). But at the same time it's so hard to get yourself out of bed to actually do it! Jessica Alba found the solution to this by using her workout buddies to keep her motivated and turn the exercising into a fun day out with your besties!
7. Brittany Snow – Make your own 'getting ready' playlist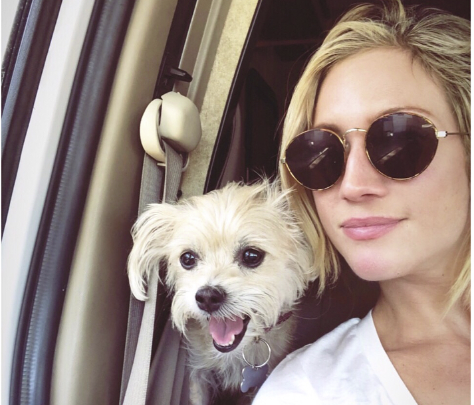 Source: Instagram via @brittanysnow
To stop yourself from ever waking up on the wrong side of the bed, change your negative mood into a positive one by playing some good tunes in a morning. Pitch Perfect star Brittany Snow calls this her 'getting ready' playlist. Every morning after breakfast she puts on her playlist full of feel-good music that she will blast on speakers throughout her house. It helps her get up quickly and set her up a good mood for the rest of the day.
8. Julianne Hough: Express gratitude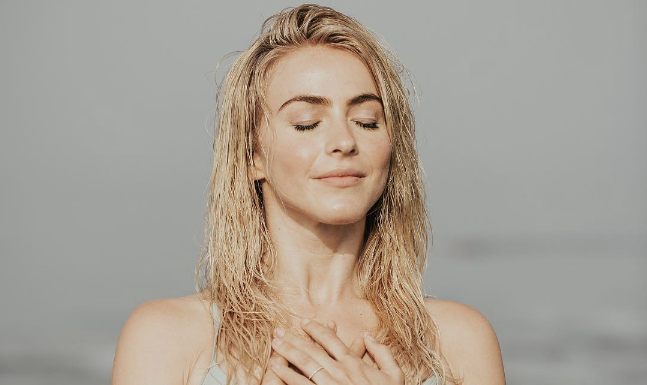 Source: Instagram via @juleshough
Julianne Hough starts her day on a positive note by expressing her gratefulness through a morning gratitude ritual. She wakes up at 6:30am everyday, sits up in her bed and thinks of 5 things she is grateful for that has either happened to her already or that she wants to happen that day. She also sets some small spiritual goals for the following 24 hours, like making 10 people smile that day.
9. David Karp: Don't check your emails
Source: Stefan Schafer via Wikimedia Commons
Founder and CEO of Tumblr David Karp realised that reading emails first thing in a morning is never positive or productive. Therefore, he now saves all emails to read for when he gets into work at around 9:30am or 10am. If there is anything urgent that he needs to know then and now, then people know to just call or text him instead. David also filters his Emails to only receiving them from his coworkers and girlfriend, the rest of the Emails go into another folder which he looks through whenever.
10. Kate Hudson: Make an ice bath for your face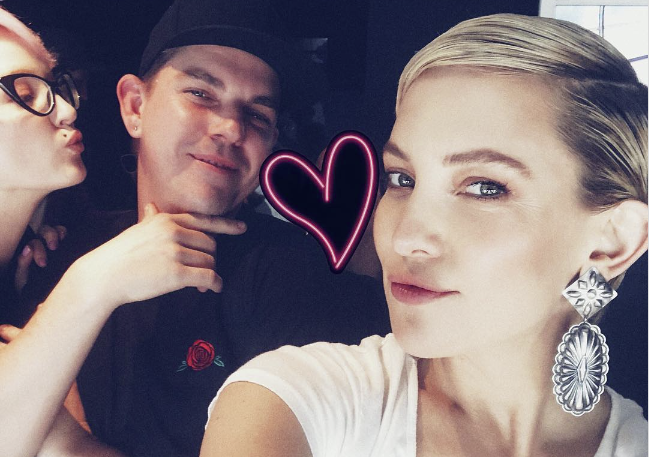 Source: Instagram via @katehudson
Kate wakes herself up every morning using an ice bath. She learnt this technique from a makeup artist and has since done it everyday. She does a facial ice bath, whereby she gets a bowl filled with lots of ice and a little water and will then stick her face in it and see how long she can hold it in there for. The freezing bath wakes her up immediately and also softens her skin to give her a glow.