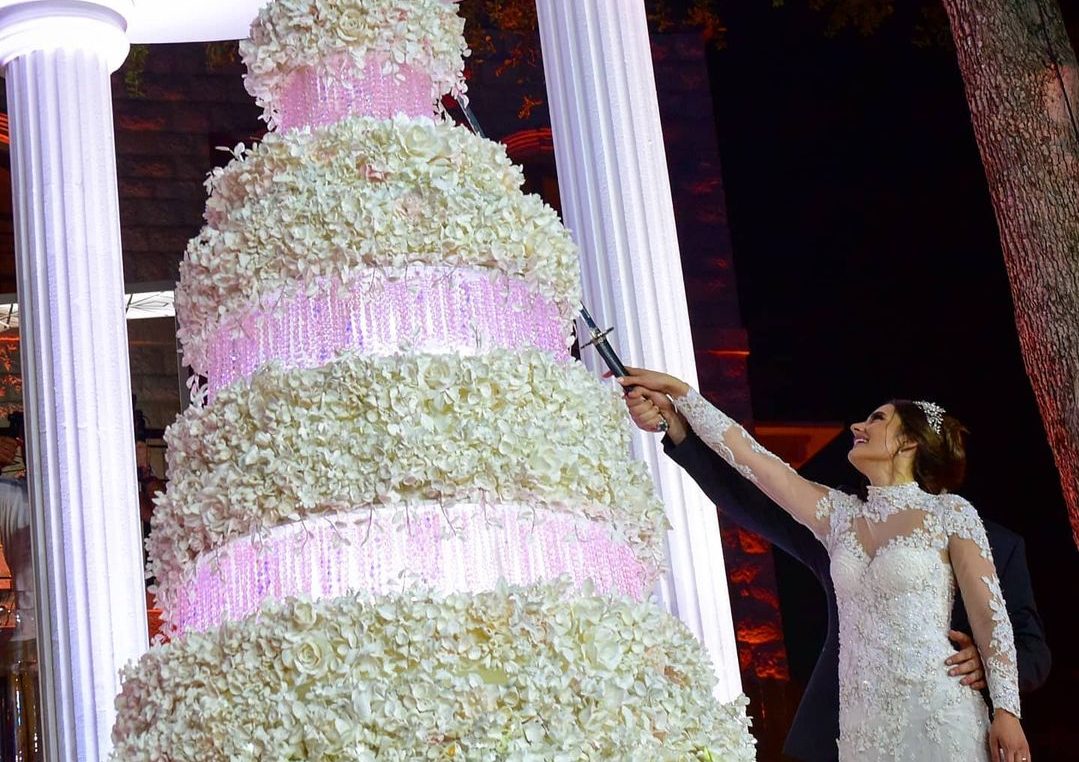 Credit: @lebaneseweddings via Instagram
Wedding suits for women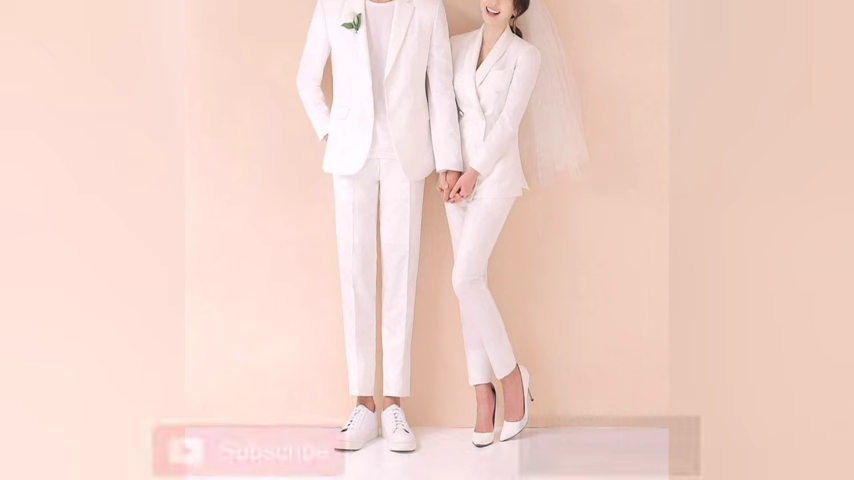 Credit: Outfit Ideas via YouTube
Out with the gown, in with the suit! Wedding suits were typically only worn by men, or by women in same-sex partnerships. As time goes by, it appears some brides are throwing gender out of the window, choosing to don a simple and sleek wedding suit as opposed to an awkward, frilly dress.
Something blue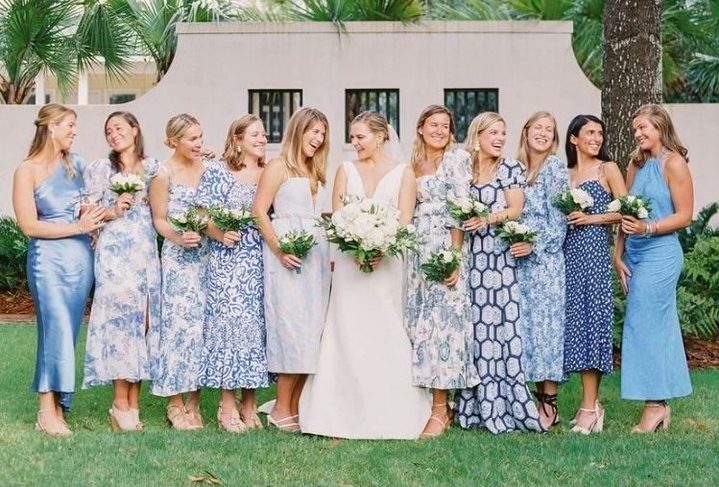 Credit: @weddingsparrow via Instagram
Blue bridesmaid dresses are flying off the rack, with boutiques struggling to keep up with the increased demand. Cool shades of sapphire are the in thing right now, showing a sense of glamour and beauty. It also kills two birds with one stone, ensuring that the bride has her something blue right by her side.
Earlier ceremonies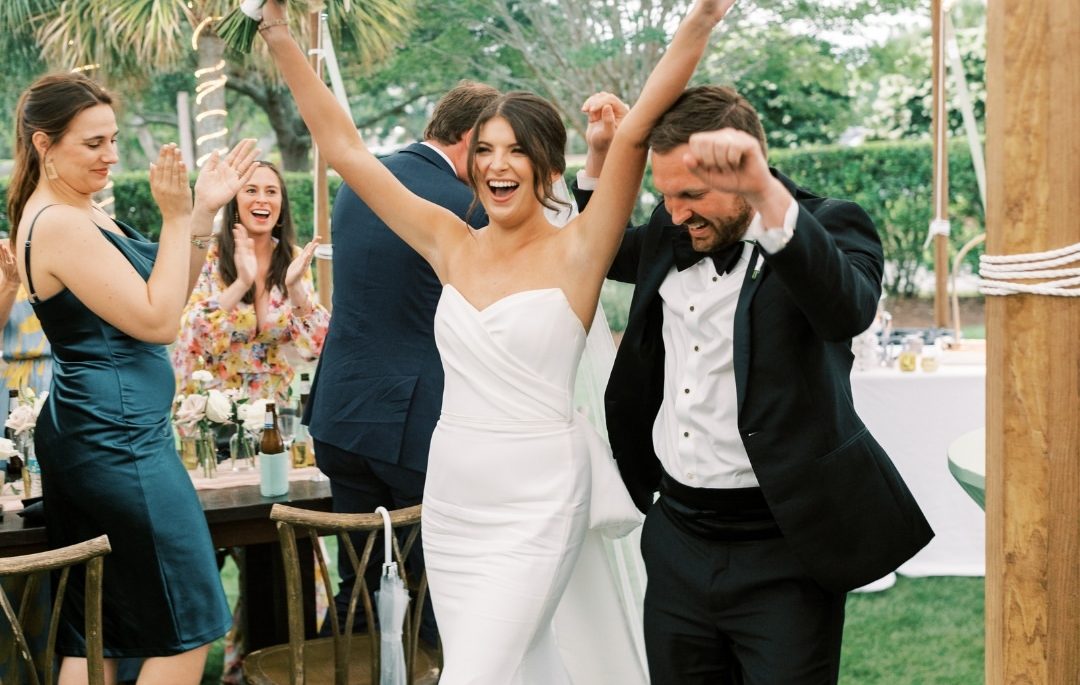 Credit: @sea.palms.resort.weddings via Instagram
Earlier ceremonies are becoming a popular choice for those wishing to tie the knot. Elongating the celebrations, younger couples seem to be tying the knot around midday, allowing for an entire afternoon and evening of festivities. Plus, the longer the party, the more guests are free to dip in and out as they please.
Smaller guest lists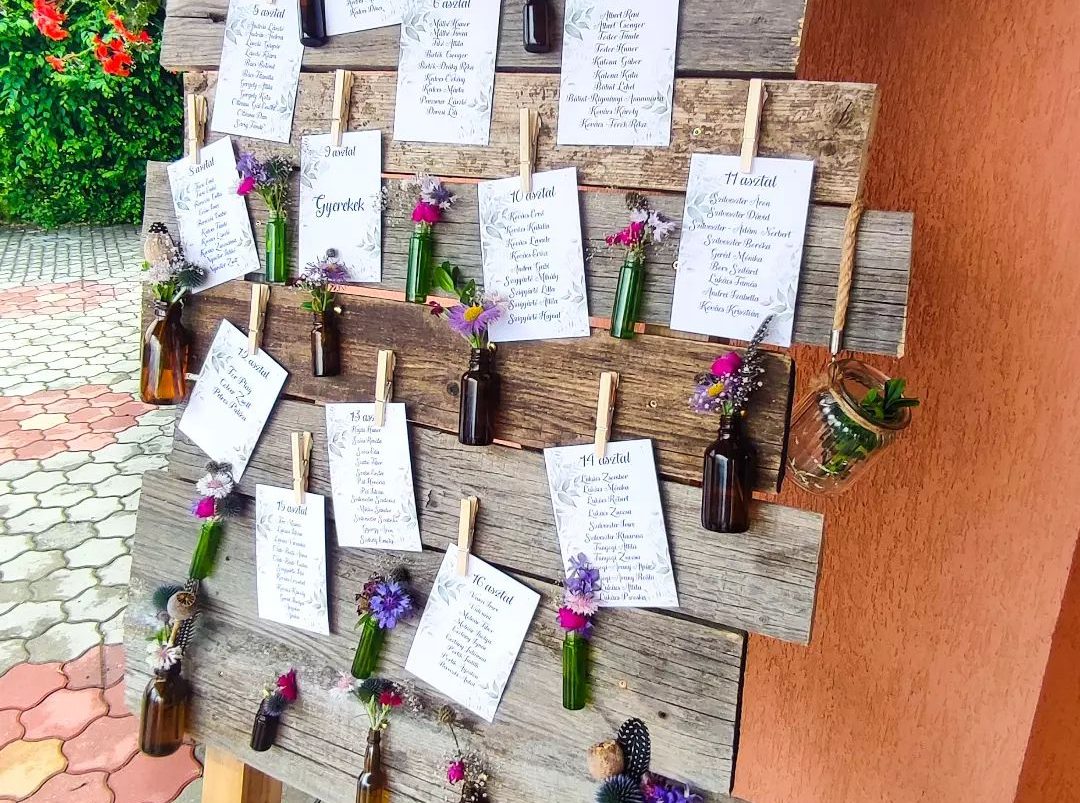 Credit: @bohosoulornaments via Instagram
Long gone are the days where you'd invite everyone you've ever met to your wedding, flaunting your new-found happiness to casual acquaintances. Wedding planners are seeing a cut in the guest list, saving the intimate celebration for only those nearest and dearest to the bride and groom.
Pearls everywhere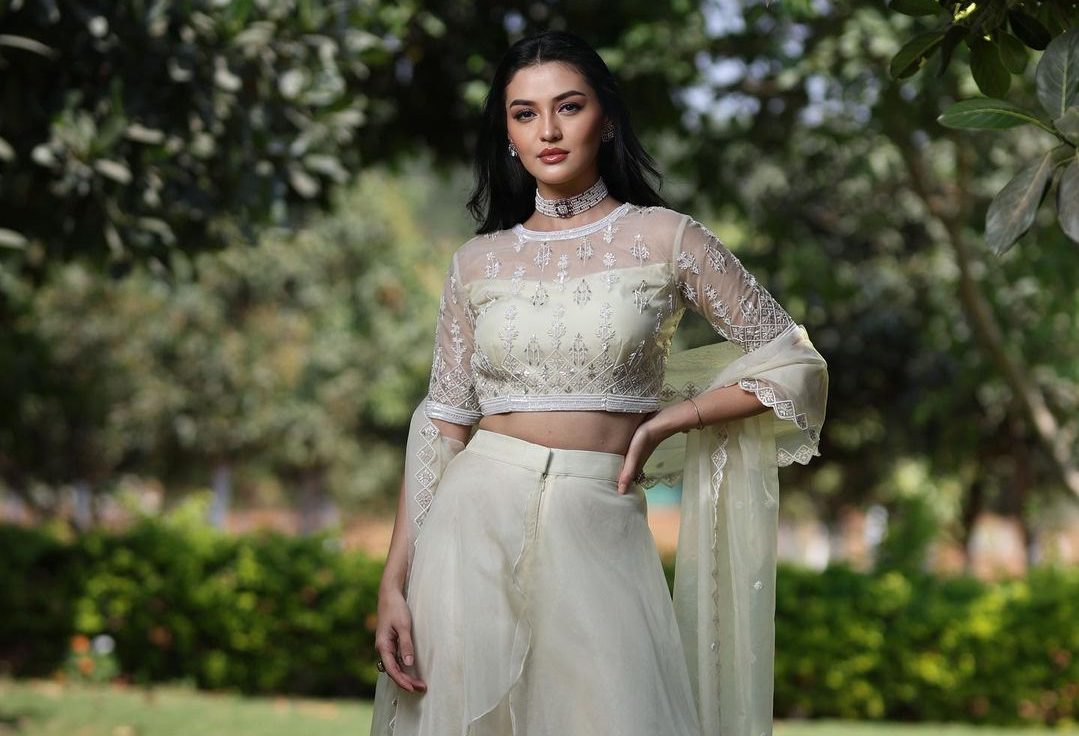 Credit: @maraya.atelier via Instagram
Brides are opting for a blend of modern and tradition by incorporating a beautiful pearl detailing into their wedding gowns. Some are taking the theme to the next level, having pearl shoes, veils, necklaces, and hair accessories. Pearls represent eternal love, so it's the perfect wedding theme.
Outdoor weddings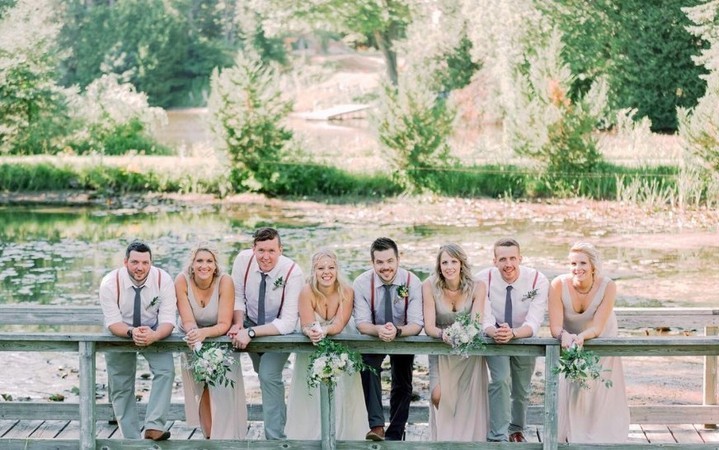 Credit: @nottawasagaca via Instagram
COVID-19 saw the lax in rules for those looking to have their wedding outside. Providing your location has a wedding license, you can marry in any place in the great outdoors. What's better than tying the knot with the one that you love against a stunning, natural backdrop?
Statement aisles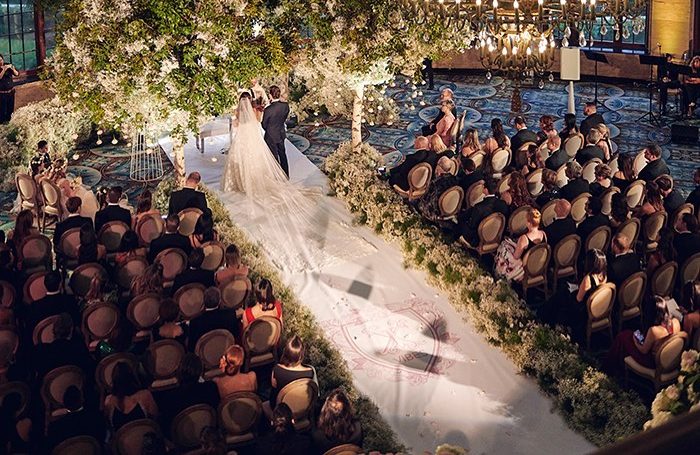 Credit: @sarareneeevents via Instagram
Walking down the aisle is the most heart-pounding moment for any bride-to-be. Instead of keeping it plain and simple, many wedding planners are upping their aisle game, including the small – but important – location in their theme. Simply adjourning the aisle with flowers is a gorgeous way to extend your wedding's beauty.
Bridesmen and groomsmaids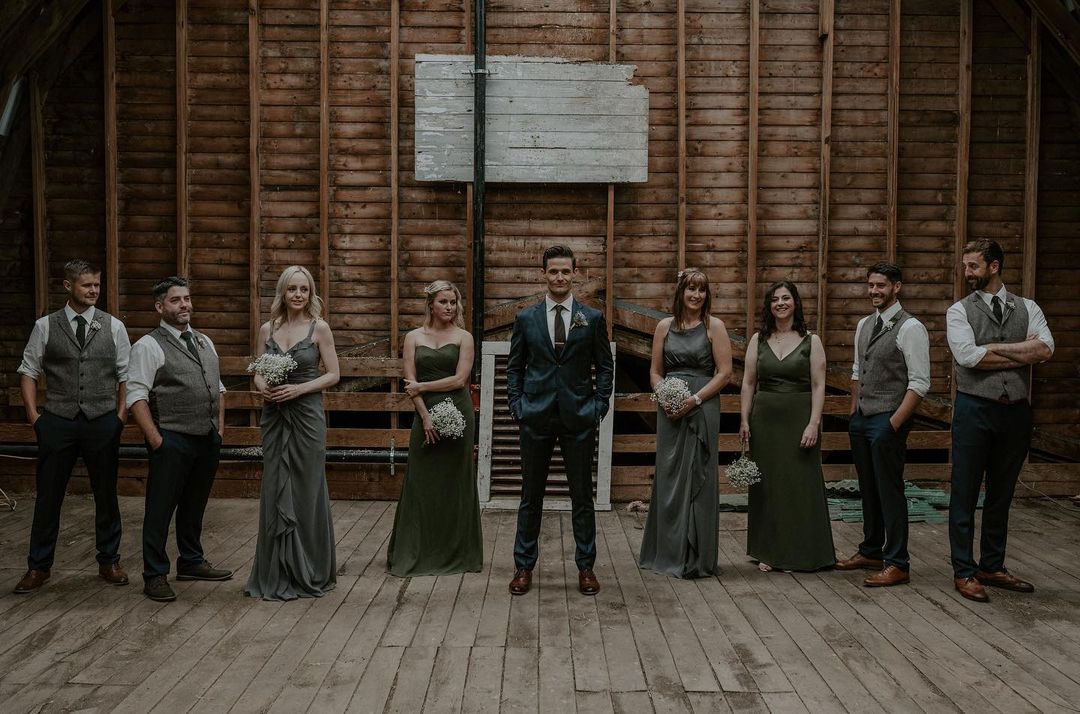 Credit: @markevansactor via Instagram
The younger generation has seen an increase in mixed bride and groom parties. Instead of men posing as groomsmen, many are acting as their gal pals' bridesmen, not abiding by the typical gender norms. Equally, female friends of the groom are known as groomsmaids – a clever twist on traditional wedding lingo.
Wedding dress rentals
Credit: @lihihod via Instagram
Google searches for "wedding dress hire" shot up by 132%, according to Vogue. Not only are they a more sustainable choice of clothing, helping to abolish fast fashion, but wedding gown rentals also allow brides to wear the perfect dress that may have previously been outside their budget.
The bigger the cake, the better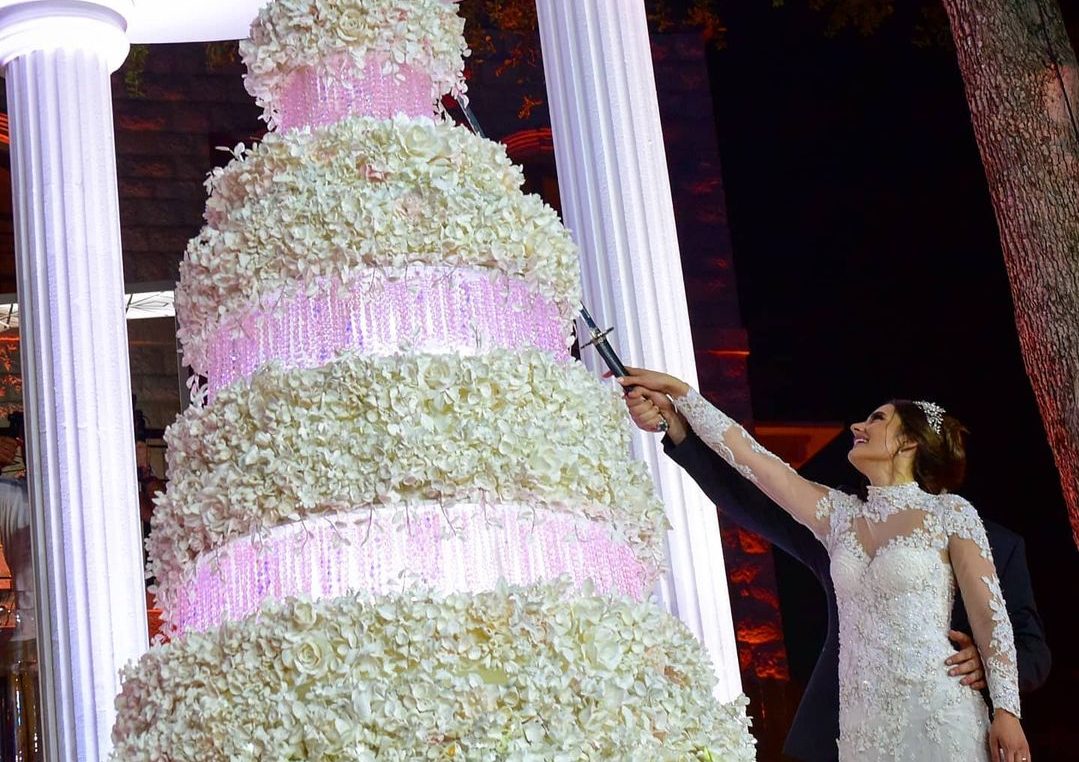 Credit: @lebaneseweddings via Instagram
Go big or go home. At least, that's the view for 2023 when it comes to your wedding cake. Making your wedding cake as big of a statement as possible is all the rage right now, leaving your guests full, happy, and pumped with sugar. What better way to impress all of your friends and family?