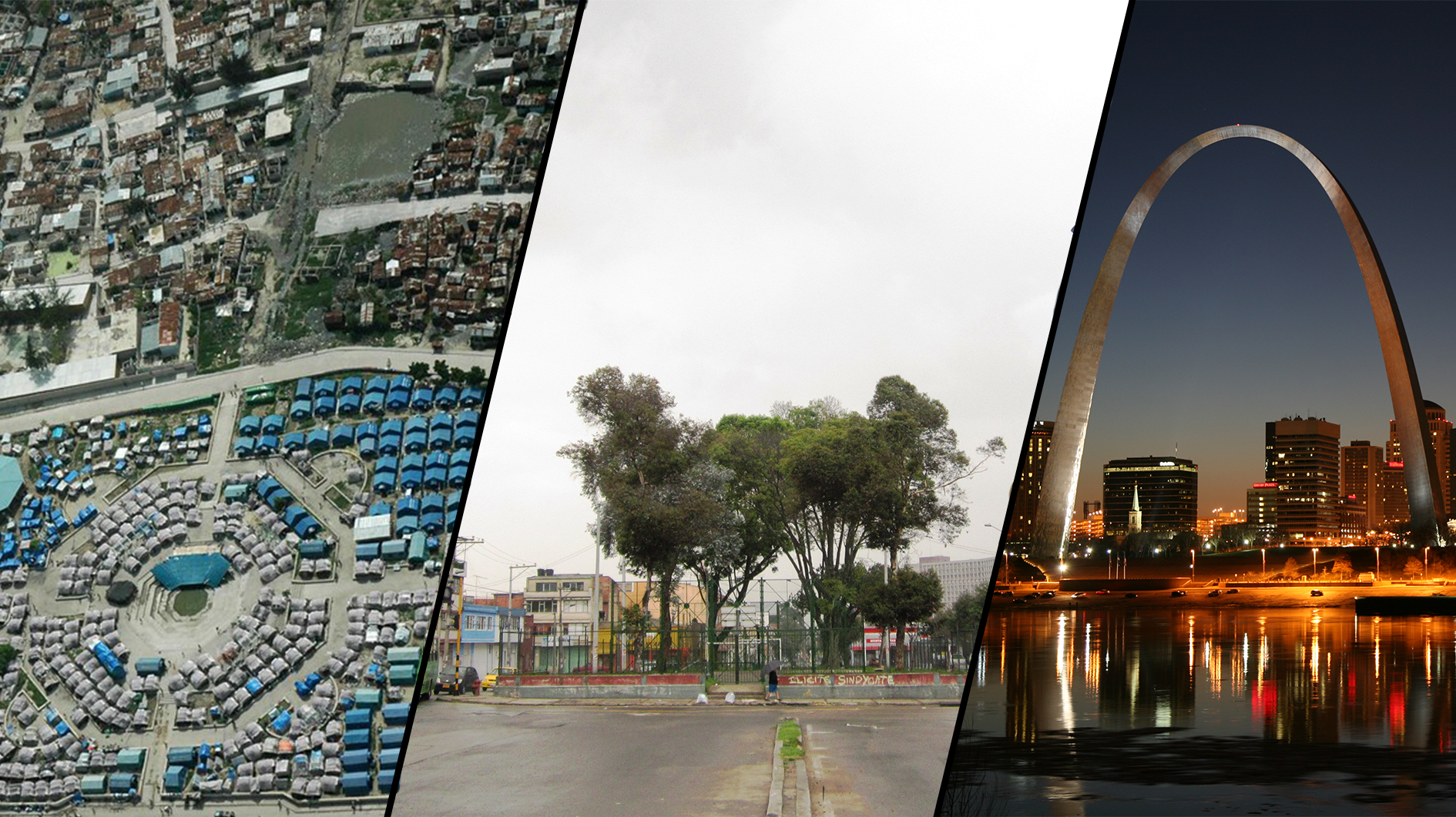 Cape Town – South Africa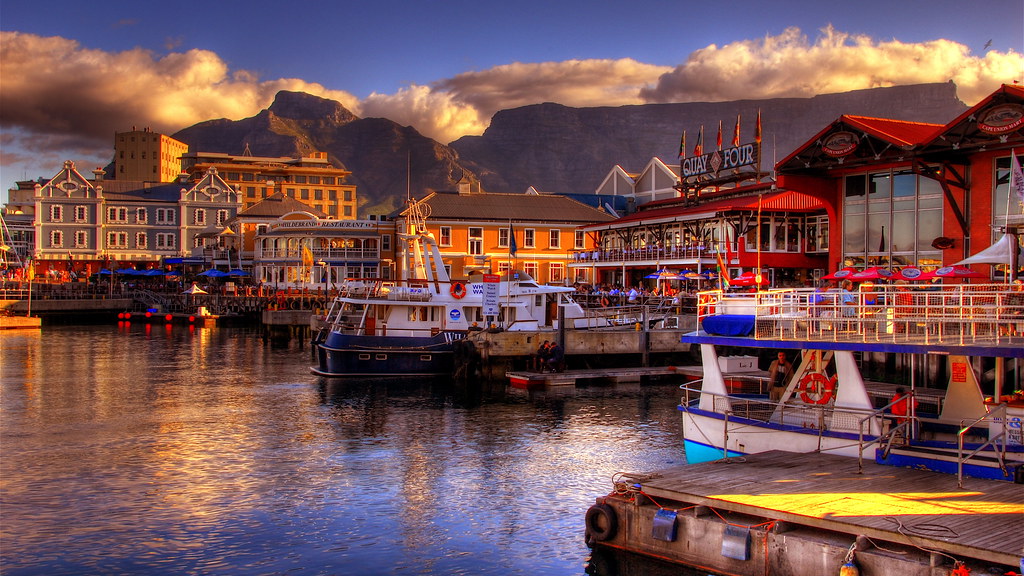 Credit: Slack12 via Flickr
The second largest city in South Africa, Cape Town had a murder rate of eight a day from 2018 to 2019. The city is notorious for gang-related violence, which makes up the bulk of the astronomical number of killings. Stability across South Africa has been uneven since the end of Apartheid between 1990 and 1994, but overall murder rates have dropped significantly since then. The power vacuums the burgeoning democracy overlooked grew into brutal gang warfare.
Acapulco – Mexico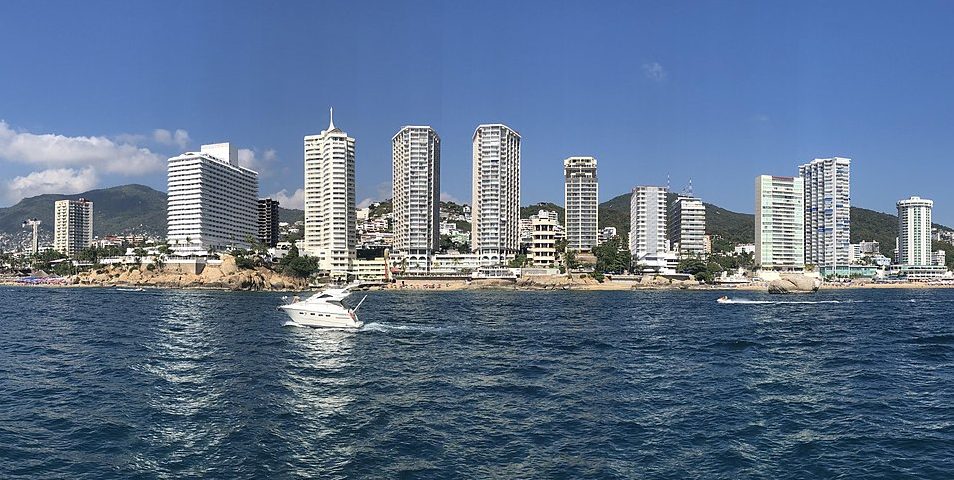 Credit: Microstar via Wikimedia Commons
Acapulco was once a popular holiday destination among American and international tourists. Unfortunately, they brought with them a market for drugs and trafficking, and this coupled with the long-standing hostility between gangs and the authorities resulted in a huge bump in the levels of murder and violent crime. The surge of popularity and income that came with Acapulco's Hollywood-inspired reputation made it a powerful but unstable powder keg.
Cité Soleil – Haiti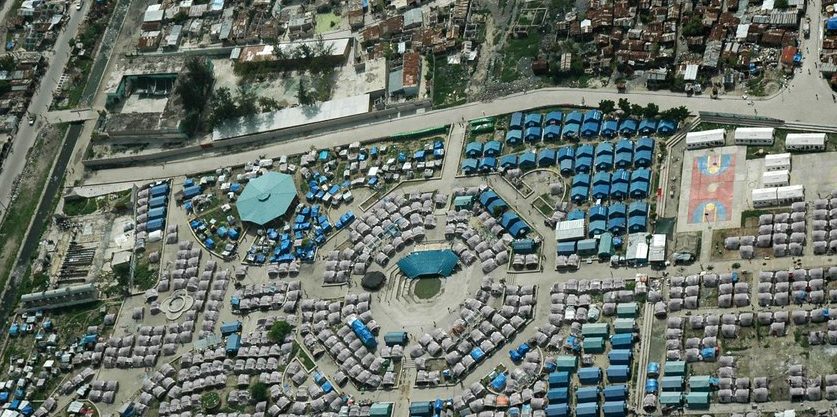 Credit: Timo Luege via Flickr
The largest slum area in Haiti's capital Port Au Prince, Cité Soleil has been described by the UN as a human rights 'catastrophe.' France's brutal colonization of Haiti ended after a 20-year war for independence in the late 1800s, and, lacking the resources and infrastructure, restoration was a long and difficult process. To make matters worse, Cité Soleil was devastated by a magnitude seven earthquake in 2010, and in the years since poverty has been rife, leaving many residents with little choice but to turn to crime.
Barrio Santa Fe, Bogotá – Colombia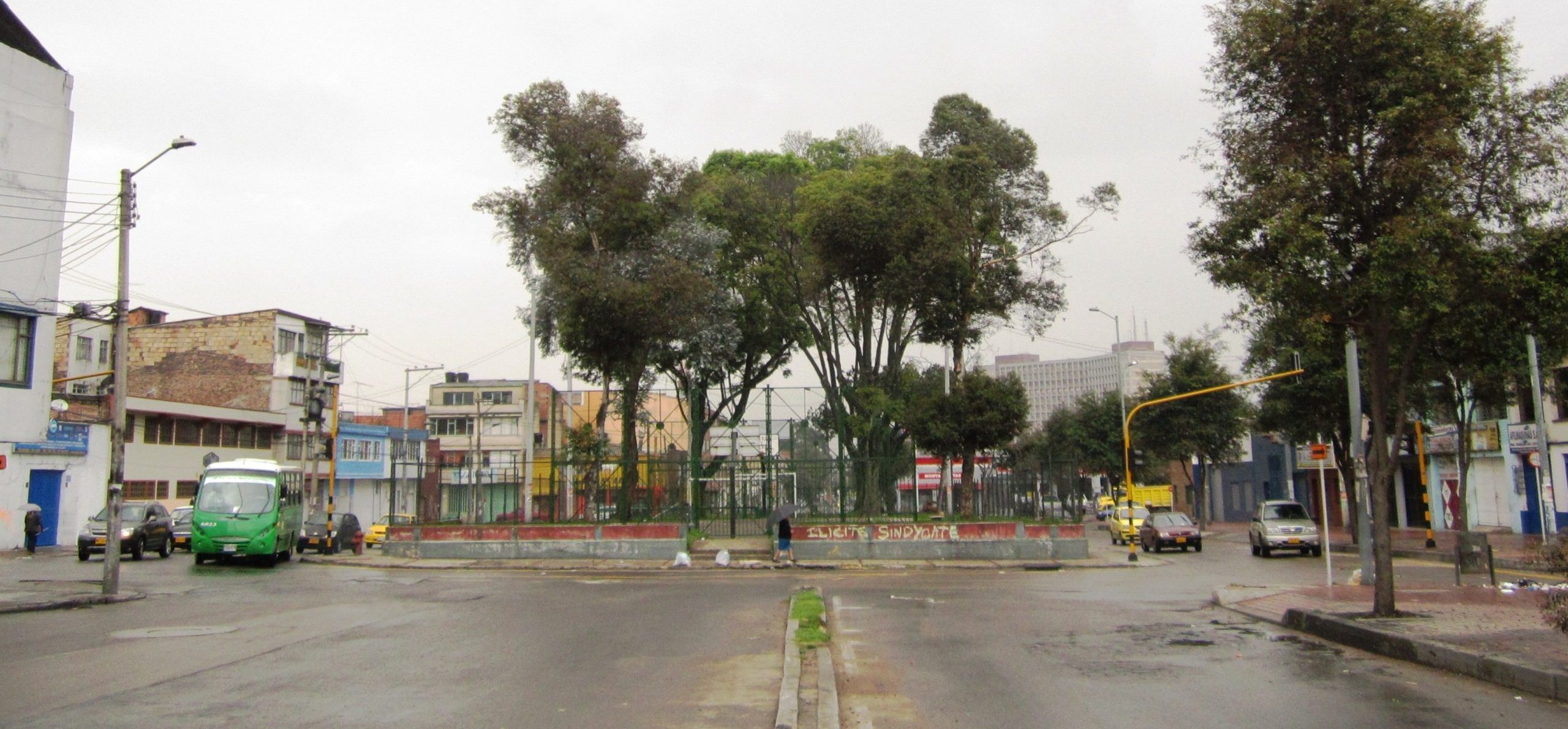 Credit: Felipe Restrepo Acosta via Wikimedia Commons
As a trade town, Barrio Santa Fe became a popular destination for drug and gun traffickers travelling through Colombia and Panama. Already an economically deprived area, smugglers like Pablo Escobar brought enough money to fund organized crime expansion. Drugs and prostitution are the borough's main attractions for visitors, and an illicit, mind-altering drug called burundanga is increasingly being used in the area to drug women for abduction and trafficking.
St. Louis, Missouri – United States Of America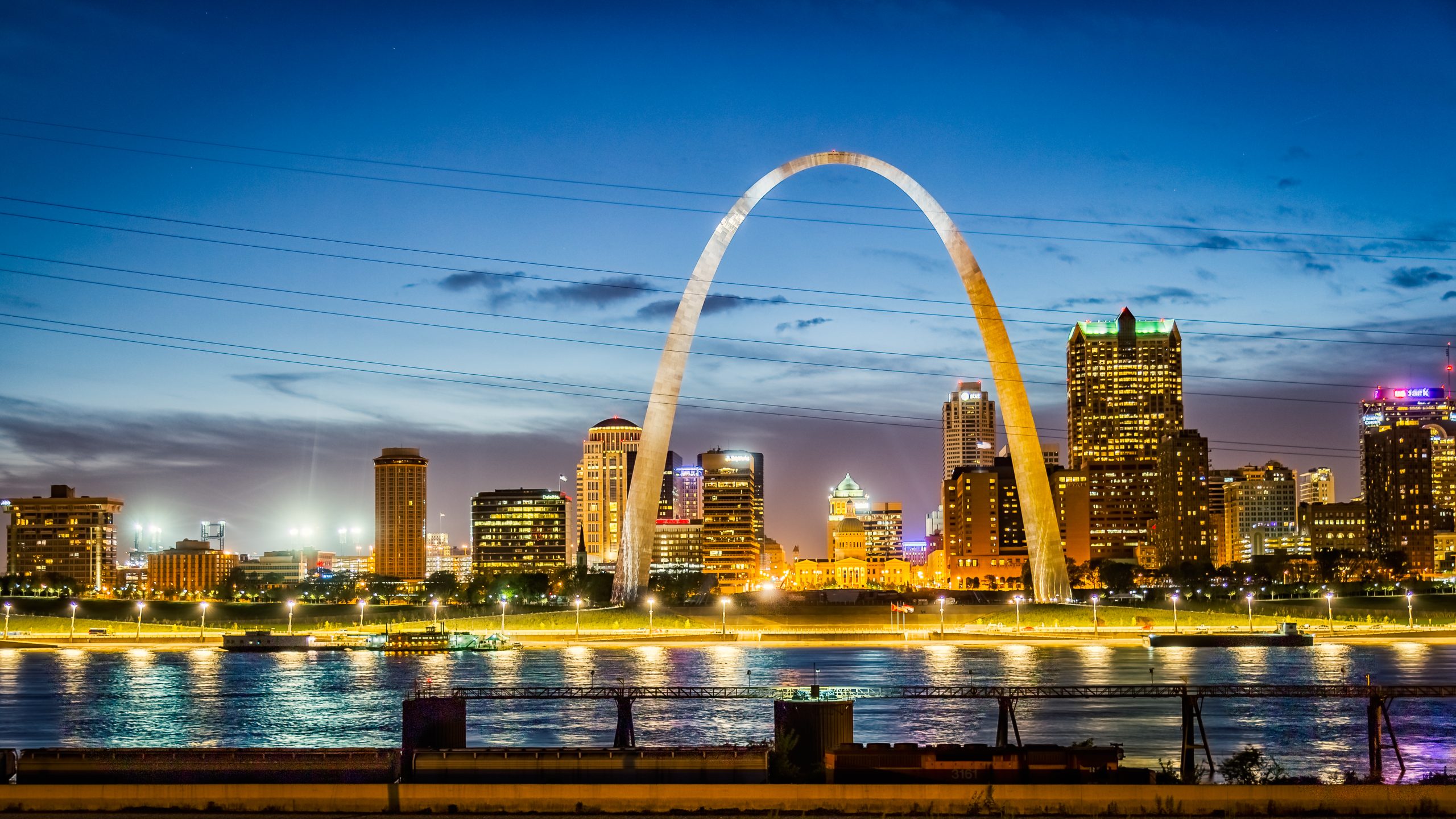 Credit: Mobilus via Wikimedia Commons
St. Louis is currently believed to be the seventh most dangerous city in the world. According to police, only a small triangle area in northern city district is responsible for a majority of reported crimes. It has the highest rate of murder and drug addiction in the country, though it is worth noting overall crime rates have been steadily decreasing for years. Like most large cities, locals will understand would probably be able to tell you which streets in specific to avoid.
Vitória da Conquista, Bahia – Brazil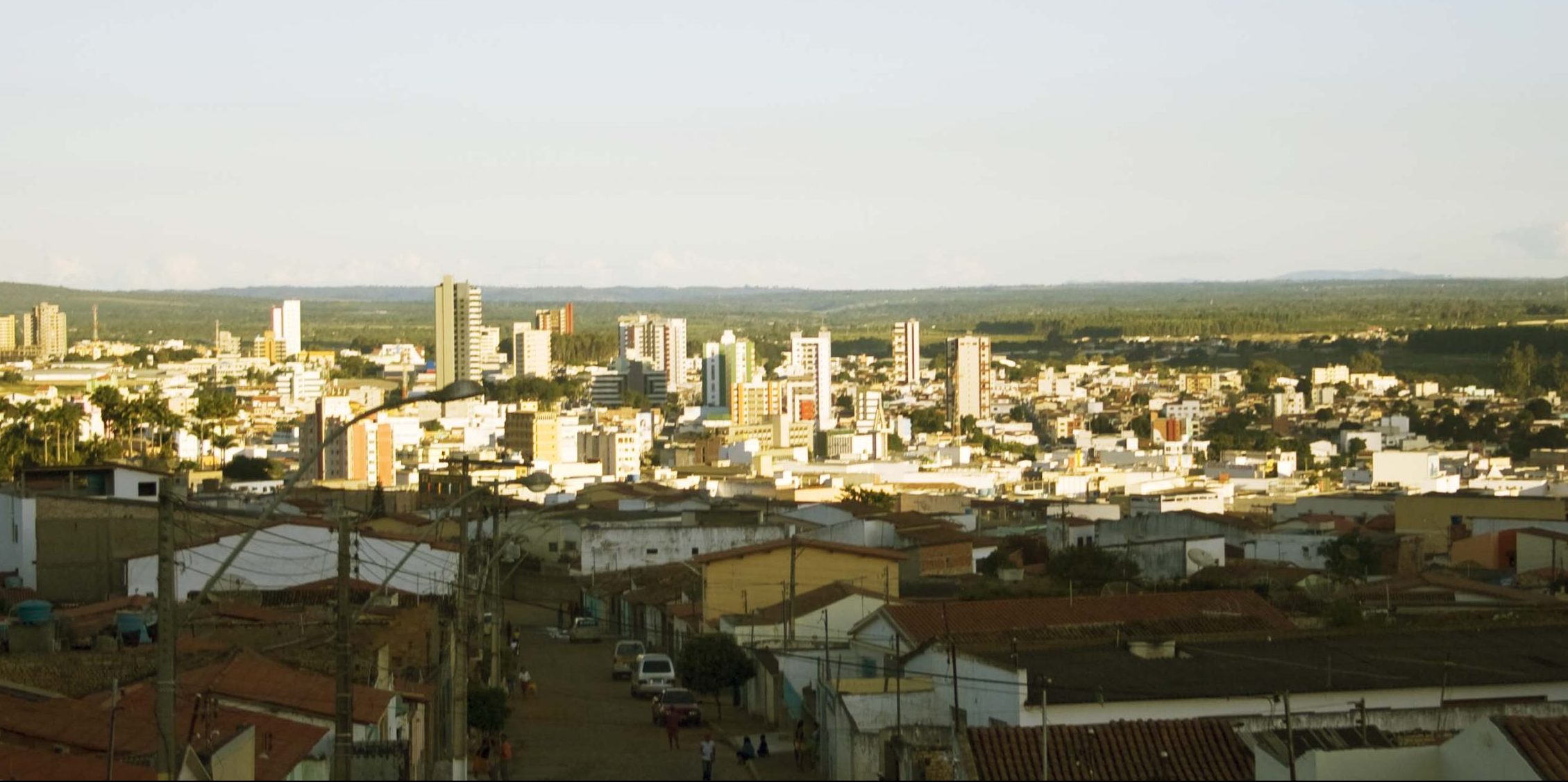 Credit: BValdir via Wikimedia Commons
Like most South American cities that struggle with economic disparity, Vitória da Conquista is rife with organized crime, gang warfare and human trafficking. Located in south east Brazil, this municipality has the highest murder rate in the country. Its climate is a mix of tropical forests and mountains, making it an ideal location to grow and smuggle drugs. This has all led to an increased rate of kidnapping, sexual assault and break-ins.
Kingston – Jamaica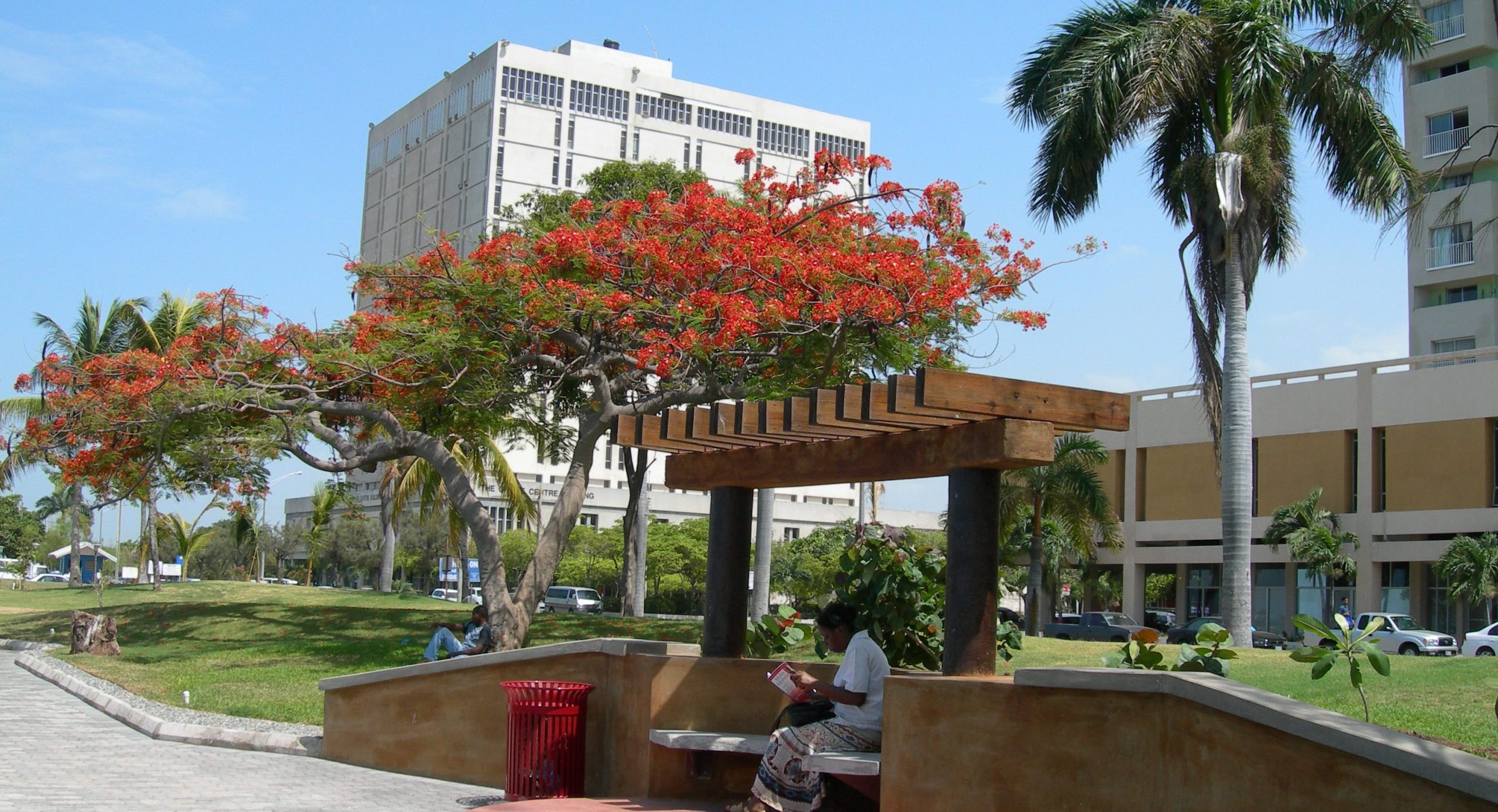 Credit: Tilon Aniel via Wikimedia Commons
Kingston is the capital city and main economic trading hub of Jamaica. It has for decades been the source of foreign political interest due to its popularity as a trade and tourist destination, and this has resulted in an unstable political and economic environment. Riots, theft, gang violence and police brutality are all commonplace in some areas of the city. Even so, Kingston is still a popular holiday destination for its breathtaking natural beauty and rich cultural scene.
Caracas – Venezuela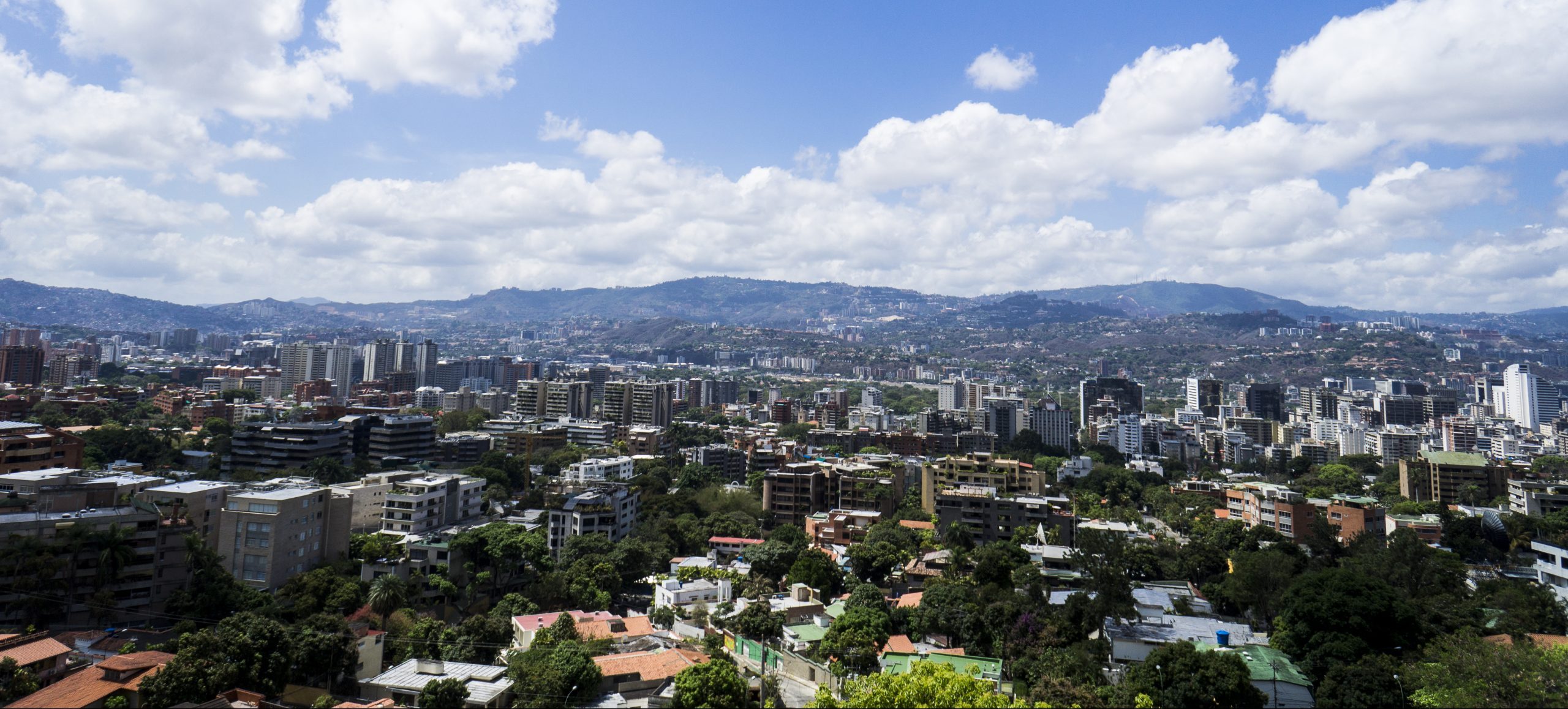 Credit: Daniel de Jongh via Wikimedia Commons
Venezuela and its capital Caracas have some of the highest per capita murder rates in the world. Political upheaval and foreign interference have led to the resource-rich nation falling into economic adversity, fueling power struggles between gangs and police. The true extent of the lack of institutional support for citizens from police can be seen in statistics for unsolved crimes being as high as 98% in certain areas. While many areas of the bustling metropolis are safe, tourists learn not to expect much help from authorities.
Pripyat – Ukraine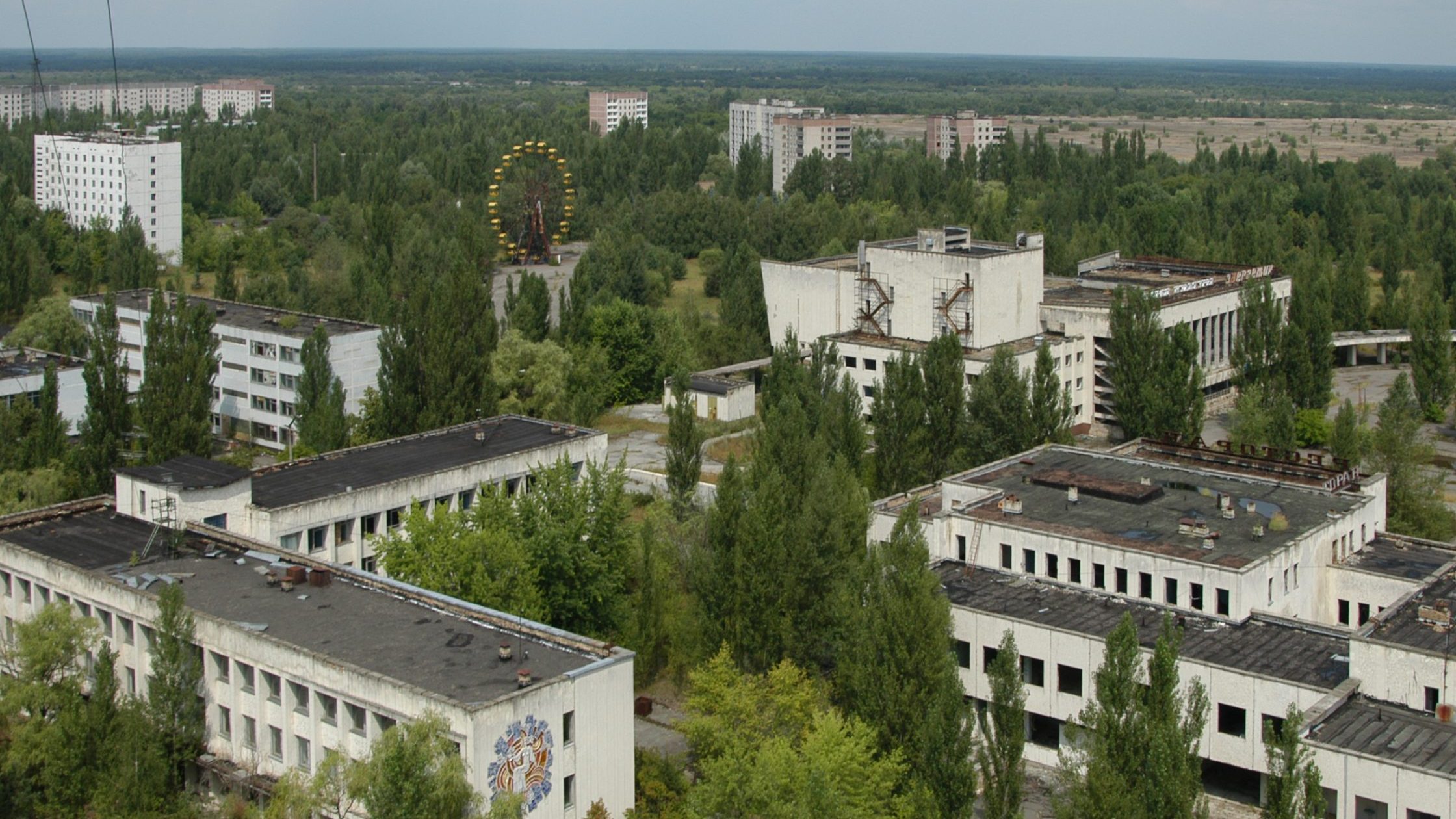 Credit: IAEA via Wikipedia Commons
This town housed many of the Chernobyl power plant's workers and their families before the infamous nuclear reactor meltdown of 1986. This explosion changed the course of world history, while also preserving Pripyat in a fog of deadly radiation. It will take another 20,000 years before it would be considered safe for permanent residents, so a quick tour is all you would ever really want. It is safe to stay overnight at a hotel on the edge of the outer exclusion zone, if for some ungodly reason that sounds appealing to you.
Kabul – Afghanistan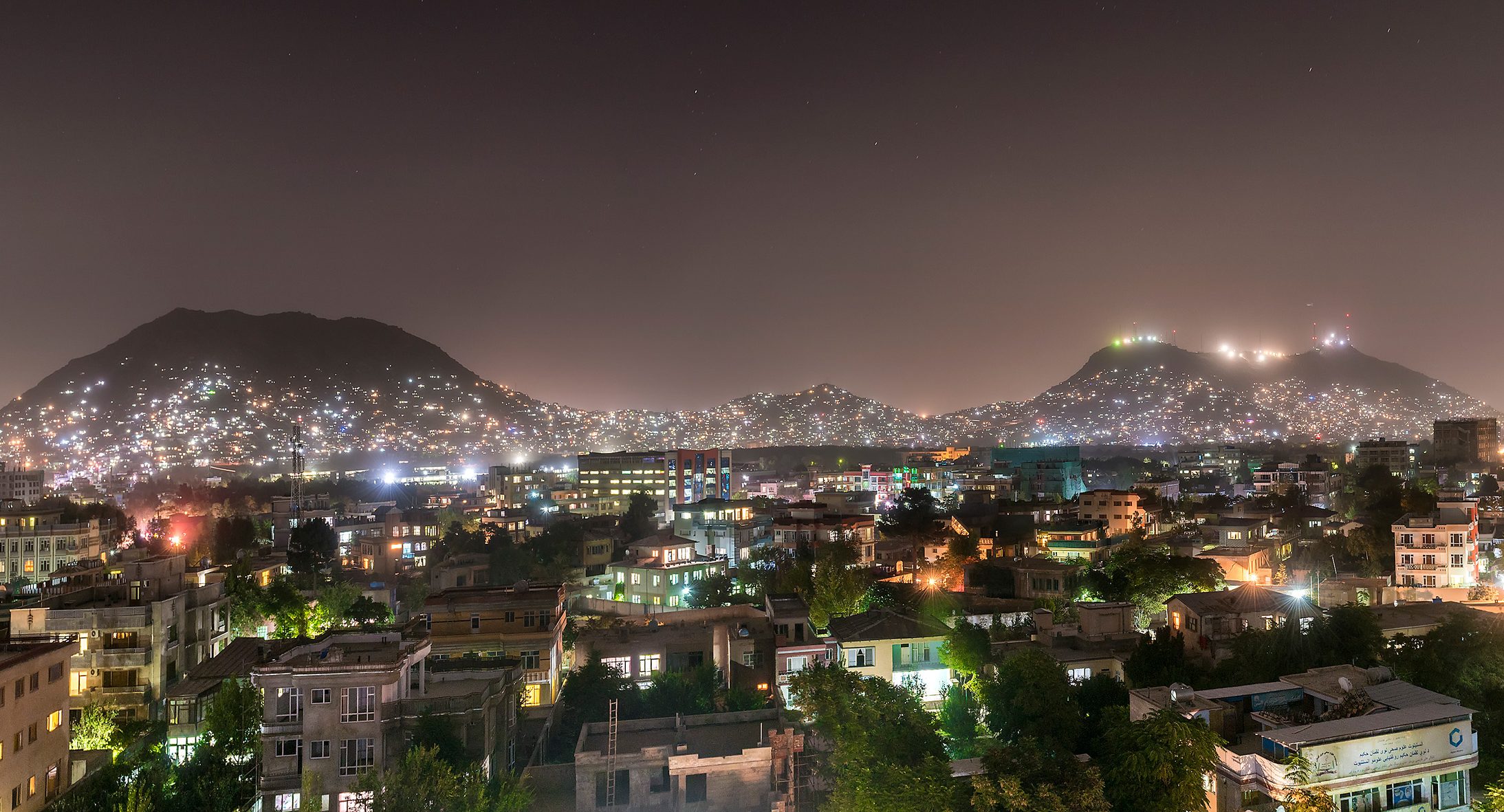 Credit: Classic Photography Studio via Wikipedia Commons
Tourism to and from sections of Iraq and Afghanistan have been discouraged for decades by the US Government. Instability in the region and the threat of the Taliban were a considerable concern in years prior, and since the Taliban's occupation of the country in 2021, that concern has only grown. While the city still functions, frequent armed patrols throughout the streets of Kabul pose a risk to any who disobey the fundamentalist rulers, who are known to imprison foreign visitors under threats of espionage charges.
Neiafu – Tonga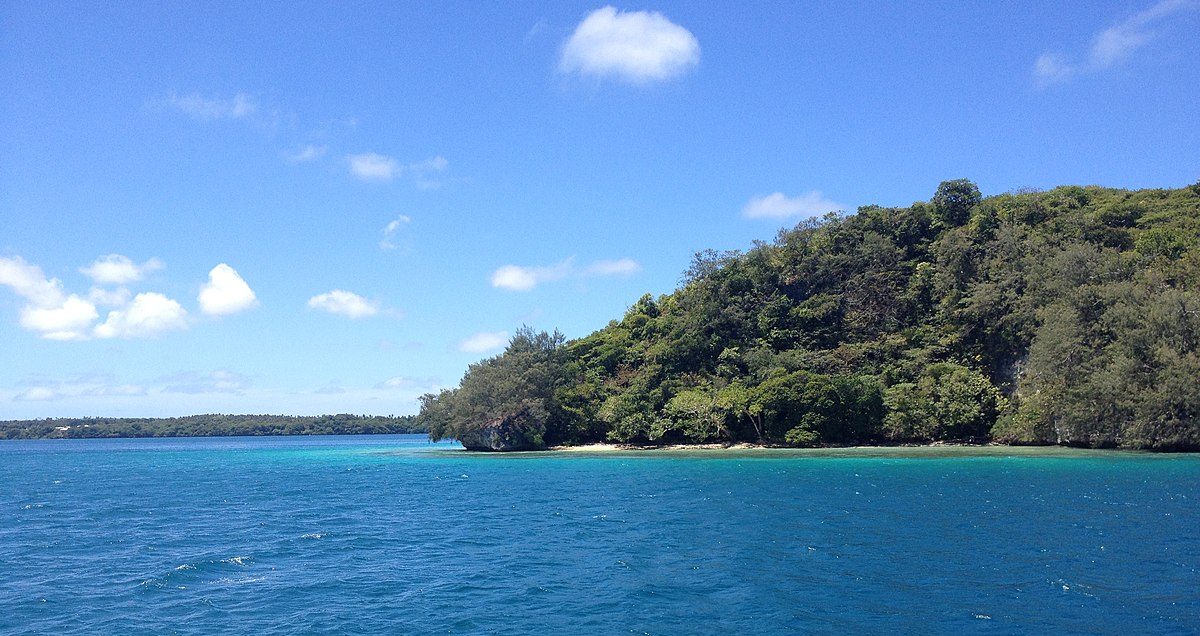 Credit: David Broad via Wikimedia Commons
Tonga's geography makes it incredibly prone to natural disasters. Many storms that roll across the Pacific collide with the island nation, and its landmass is the result of millions of years of volcanic activity, including seven still-active volcanoes. Neiafu is Tonga's second largest city, with a population of 3,800. As a coastal area, it receives no protection from earthquakes, floods or eruptions.
Thaba-Tseka – South Africa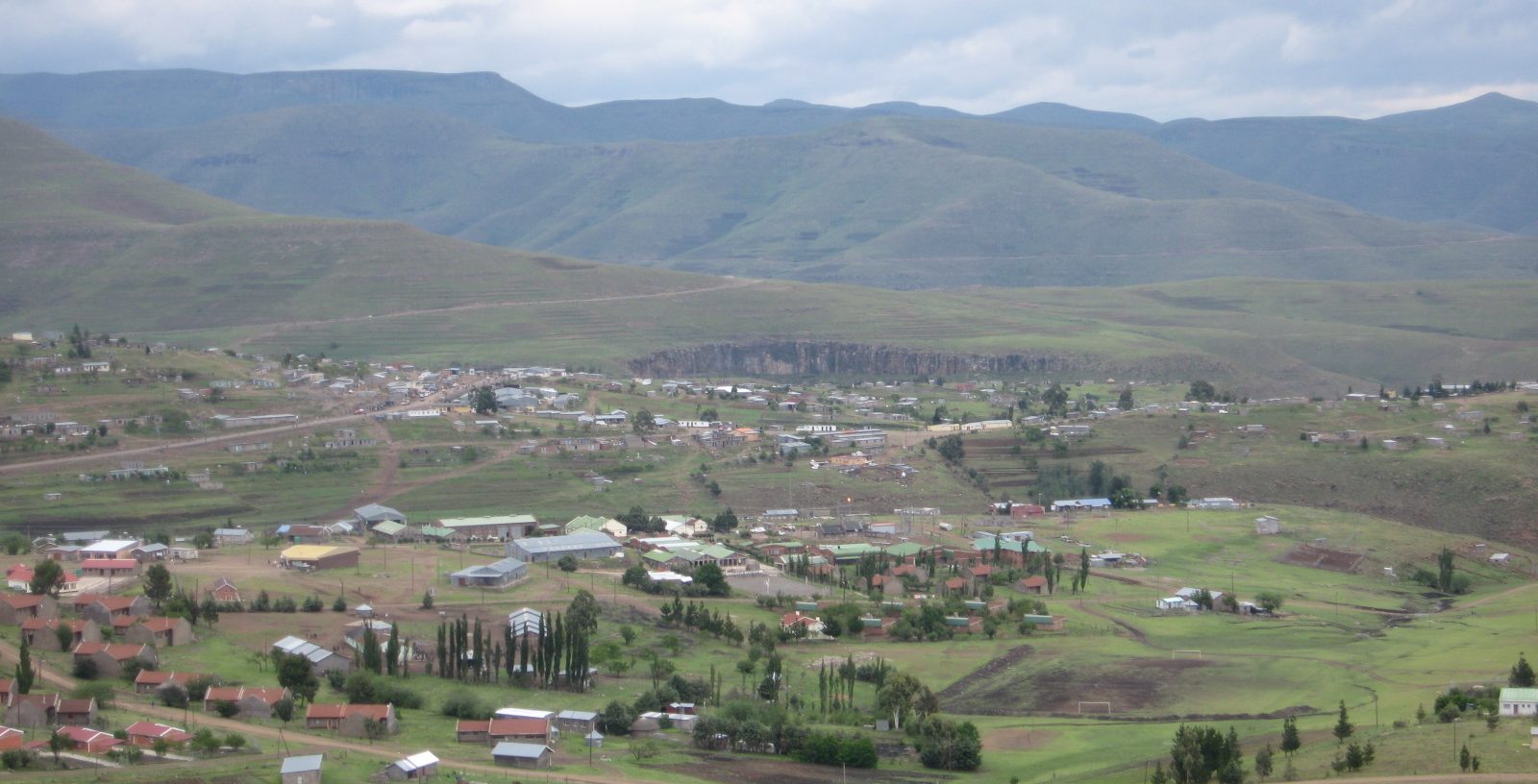 Credit: Graham Maclachlan via Wikimedia Commons
Part of Losetho, a kingdom within South Africa, Thaba-Teska is a particularly impoverished part of the world. While crime statistics are hard to find, the information available suggests that the unemployment rate fluctuates between 55% and 70% per capita. South Africa also has some of the highest rates of gun crimes in the world, with the majority being due to suicide.
Kotzube – Alaska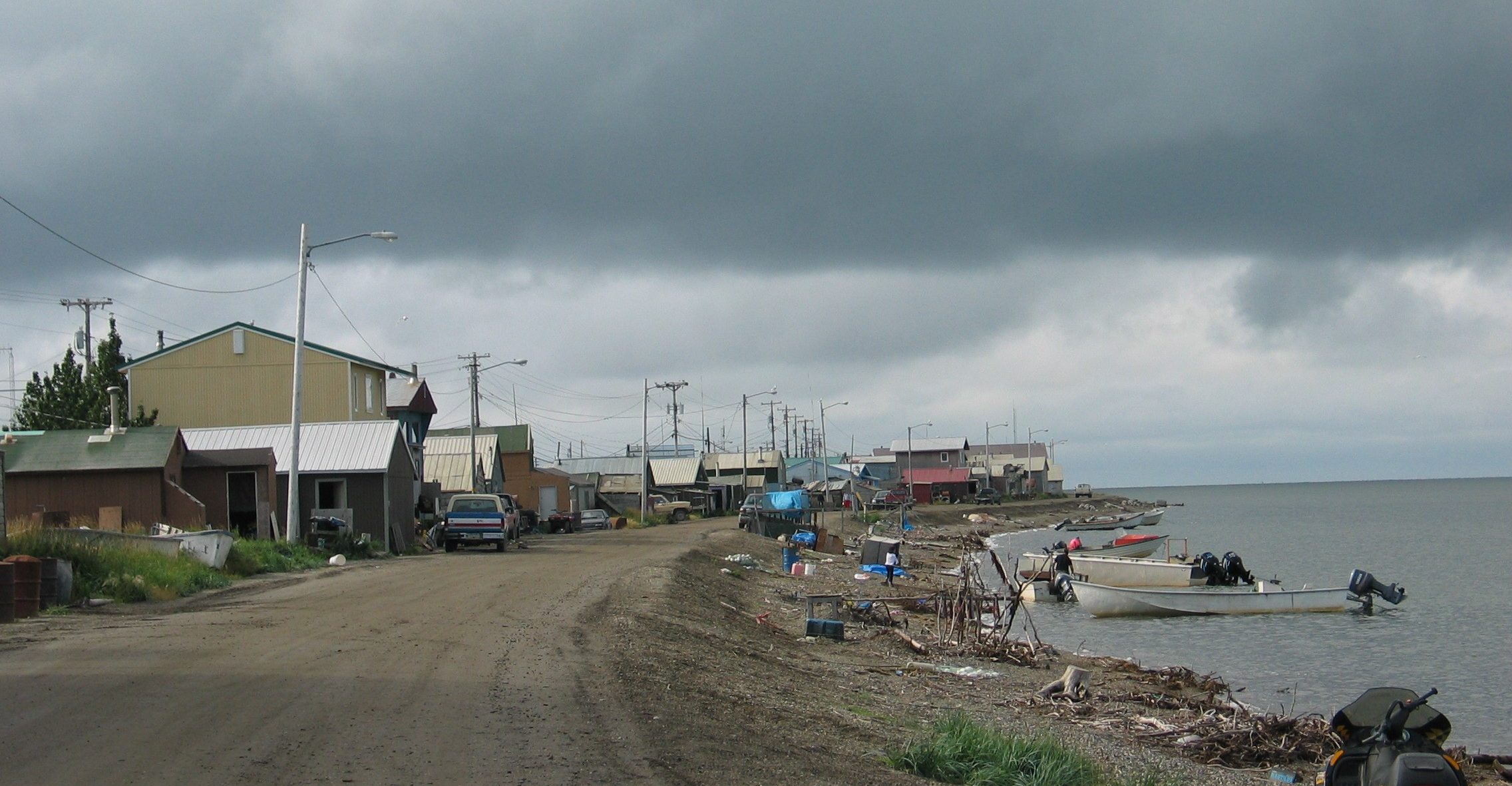 Credit: Chris Lott via Wikimedia Commons
Alaska is consistently ranked as one of the most dangerous states in the US. Low economic output and long, bitterly cold nights create an environment where alcohol consumption rates skyrocket, making Kotzube a neighborhood where – despite a population of around 3,200 – you have a one in 30 chance of being the victim of violence. Those chances increases to one in 23 for property related crime.
Tangshan – China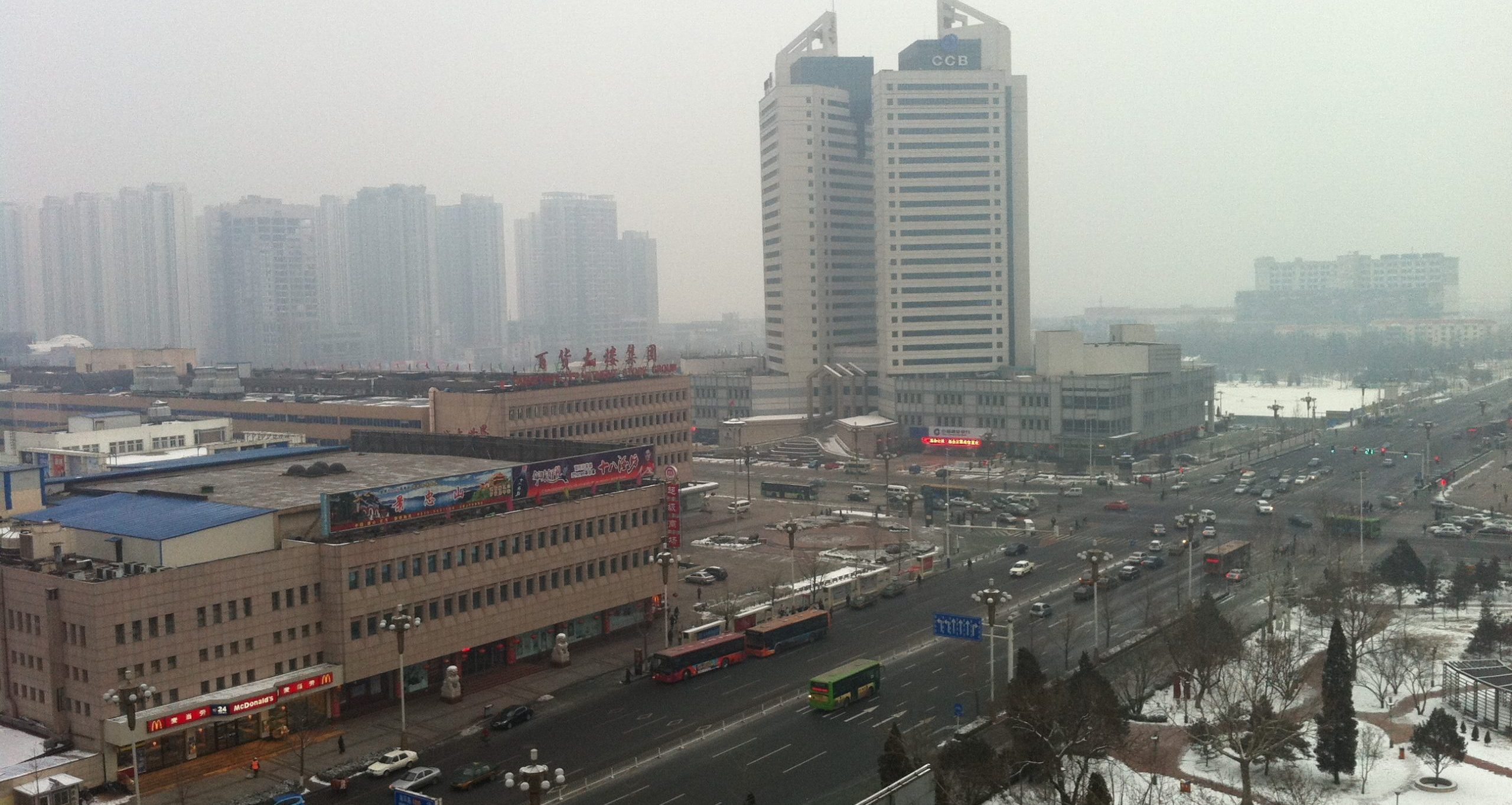 Credit: Mathew Summerton via Wikimedia Commons
Due to its size and diverse geography, China experiences some of the worst natural disasters on record. The eastern section of Asia serves at the meeting point for three tectonic plates, the shifting of which causes particular havoc in Tangshan. This prosperous city has been the victim of earthquakes and floods that have destroyed 85% of the area and killed over a million residents.
Ciudad Juárez – Mexico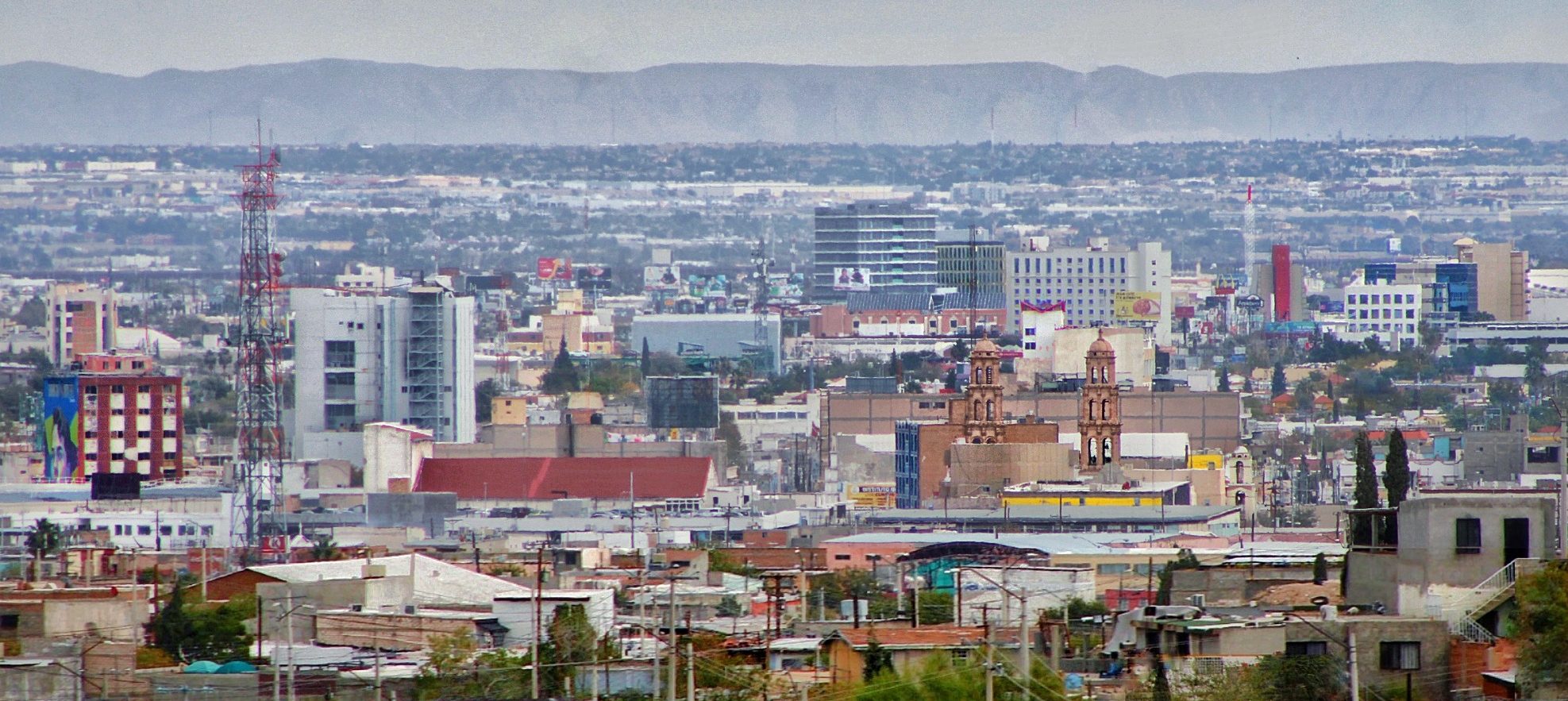 Credit: Alejandro Rosales via Wikimedia Commons
Once a popular nightlife area for tourists from Texas, the commerce in Ciudad Juárez eventually dried up, leaving it one of the most violent places in Mexico. With a murder rate of 86 people per 100,00 people, and high rates of other violent and property crime, the area is particularly dangerous to native women, being home to trafficking rings and illegal prostitution.
Port Moresby – Papua New Guinea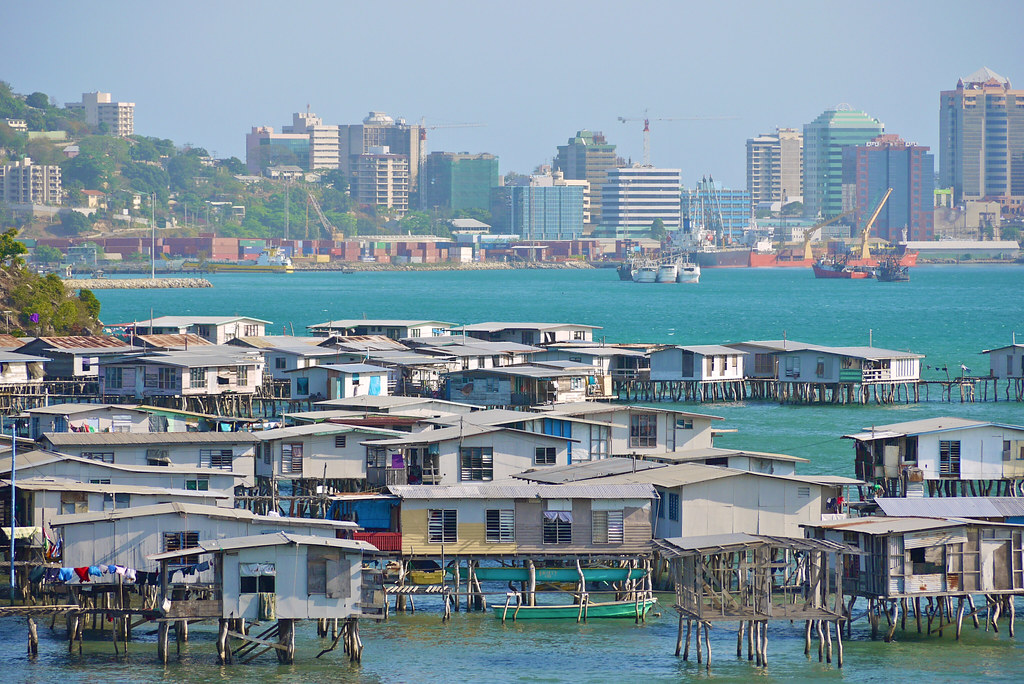 Credit: Rita Willaert via Wikimedia Commons
Port Moresby has a long history tracing back to WWII. The territory was highly desired by the Japanese, and received its current name from the first Englishman to see it. Pre-colonization, the island was home to two tribes, the Kotu and the Koitabu, who worked together in building the port town. Foreign interference has created internal conflicts and political unrest, leading to frequent violence.
Ferry Hill, Durham – England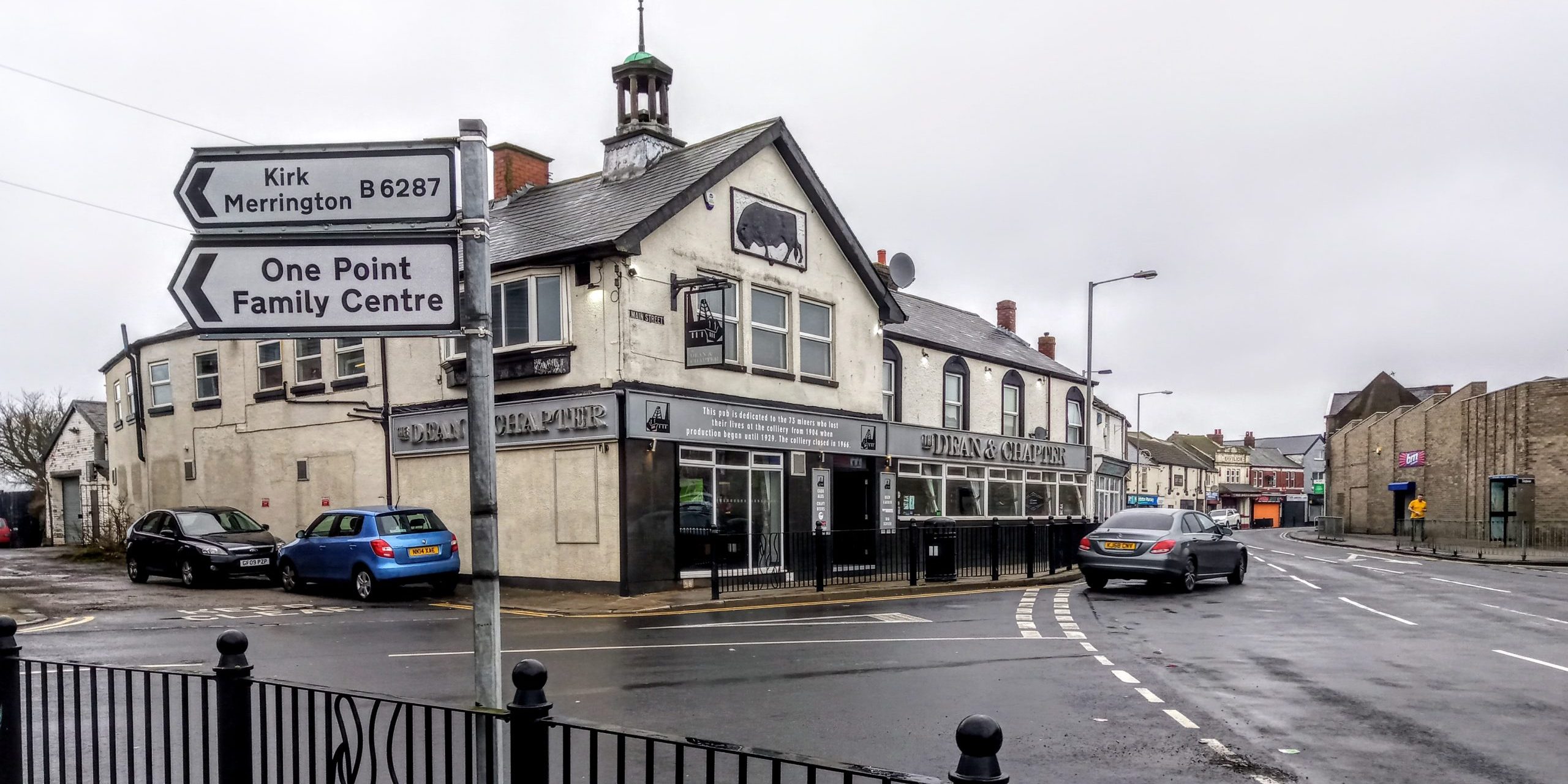 Credit: Wheatley Hill via Wikimedia Commons
Durham is quintessential 'old' England; it has castles, rolling hills and one of the country's most prestigious universities. Still, Durham sits around 10th for the most dangerous places in England and Wales with regards to crime. Ferry Hill was formerly a bustling mining community, but now has a crime rate 84% higher than Durham at large, boasting a lot of anti-social behavior.
Krakow – Poland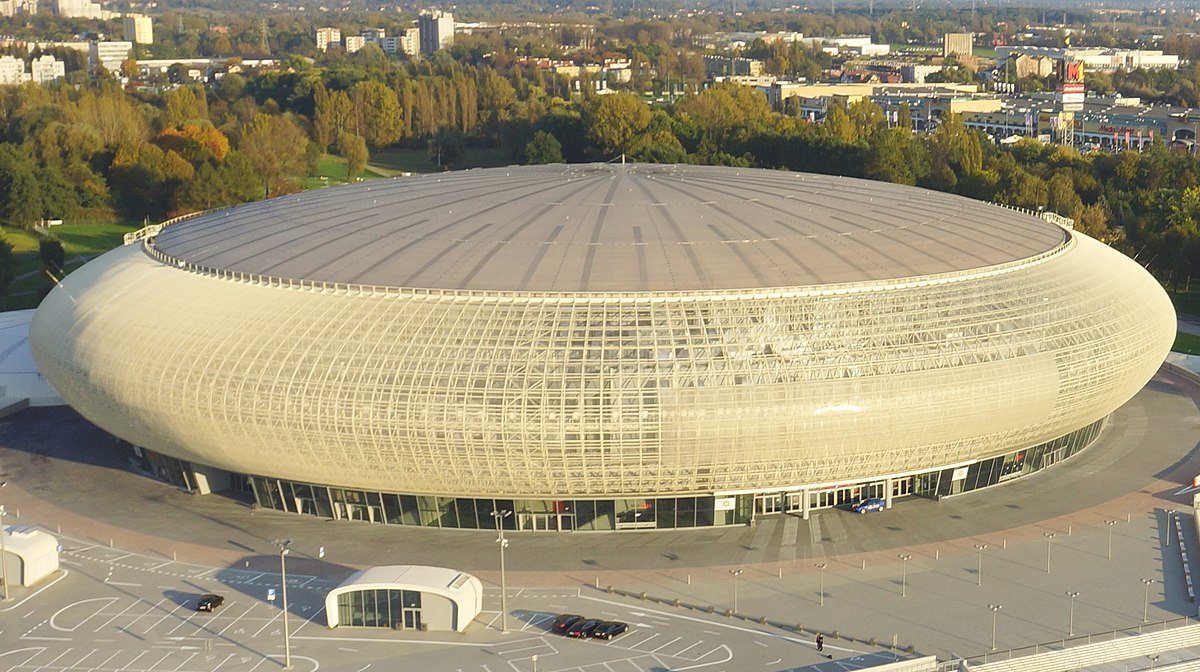 Credit: Piotr Tomaszewski via Wikimedia Commons
Crime rates in Krakow are actually quite low, with the city's main draws being its thriving culture, business and tourism sectors. However, it is home to one of the world's most deadly football hooligan groups. The rivalry between Visla Krakow and MKS Cracovia has been referred to as a holy war, resulting in mass violence, murder and vandalism whenever the clubs cross.
East End – London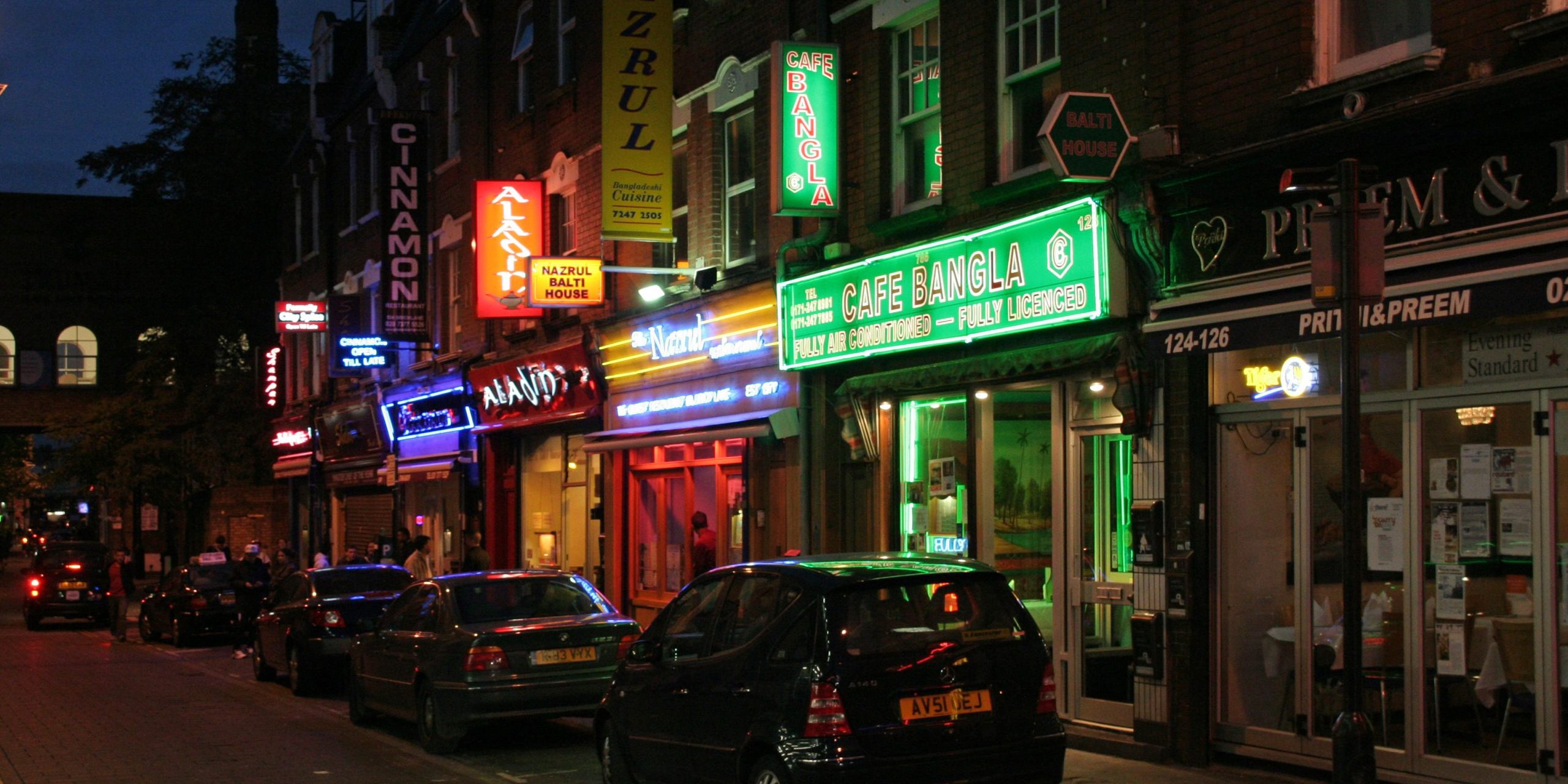 Credit: ahisgett via Flickr
London has always been the most visited city in the UK, and most tourists who visit manage not to encounter any crime or threat to life and limb. Most tourists are advised to avoid certain areas of the British capital, particularly the East End which is notorious for drugs, pick-pocketing and muggings.
Birkenhead, Liverpool – England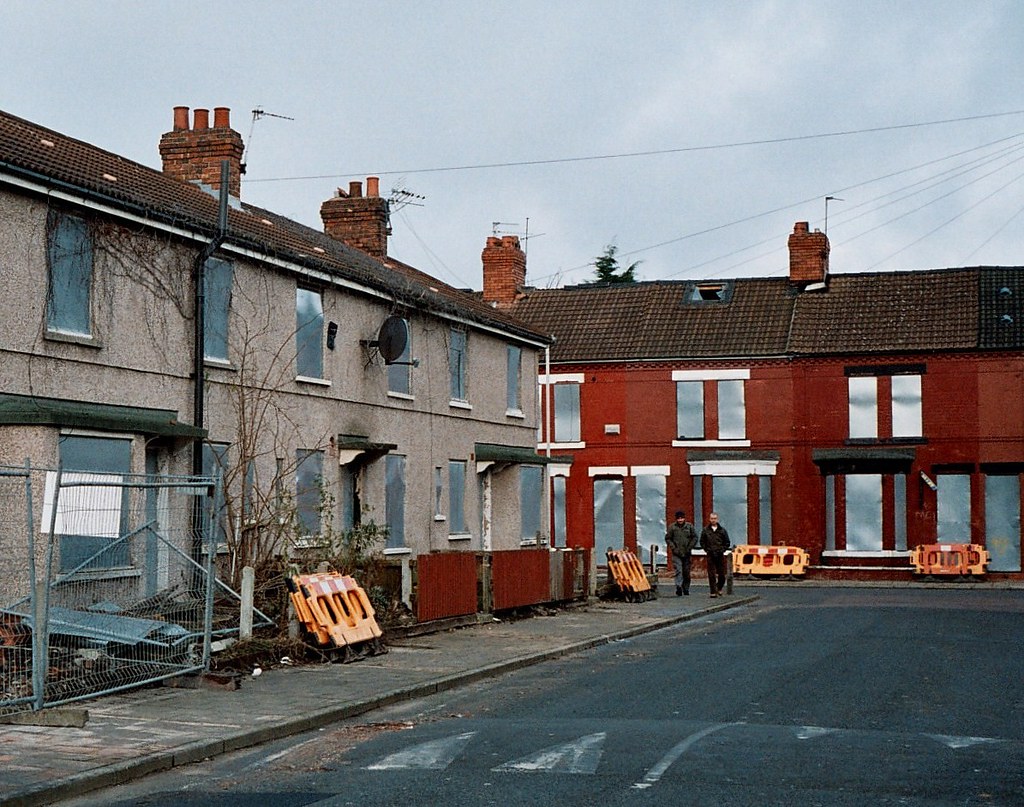 Credit: SomeDriftwood via Flickr
Liverpool may have produced The Beatles, but that doesn't mean it's a hub of peace and love. Much of the city has a higher crime rate than comparable areas across England's North West, with a lot of violent crime, sexual assault, gang activity and drugs. Birkenhead has the highest overall, with violence and sexual assault rates almost 20% worse than the rest of the area.
Kiev – Ukraine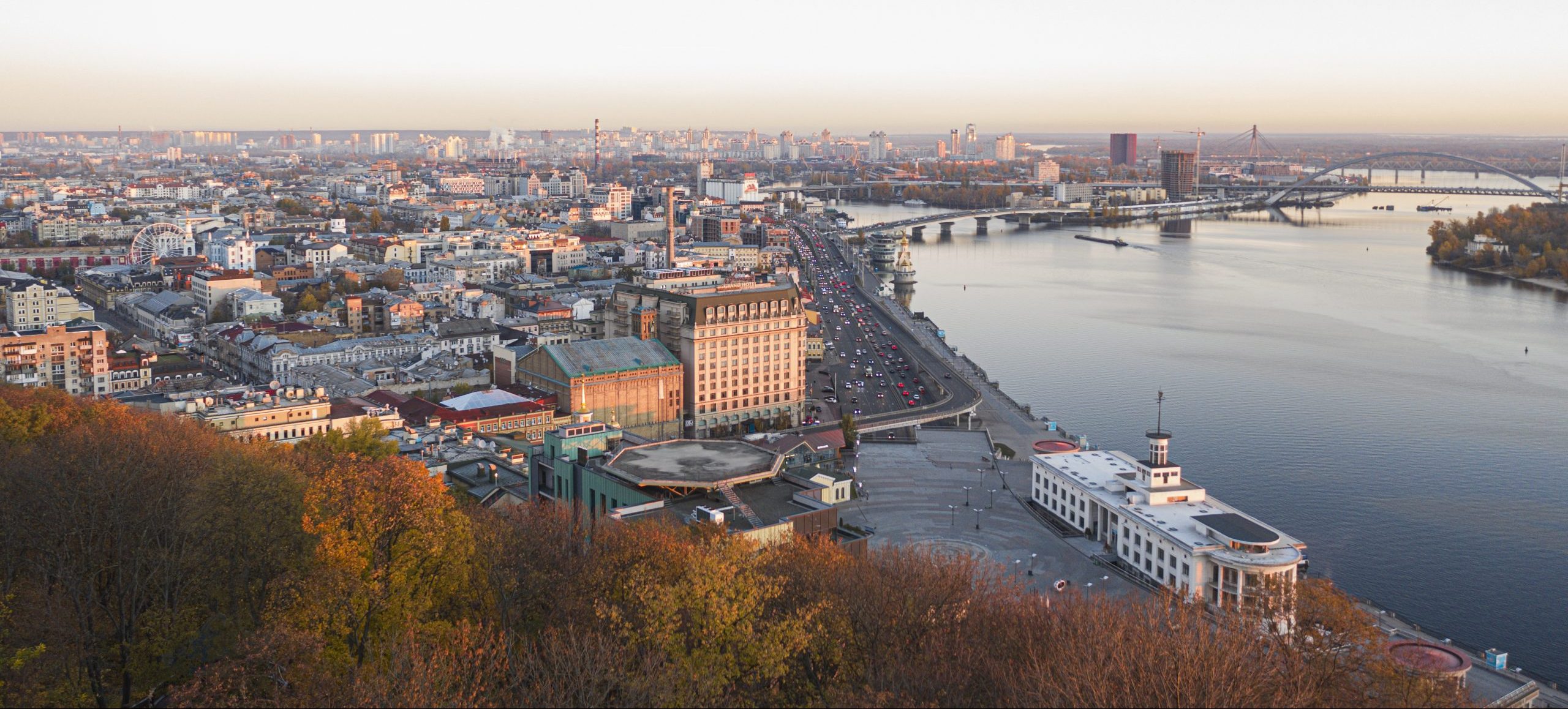 Credit: Arne Müseler via Wikimedia Commons
Even prior to Russia's invasion of Ukraine, Kiev had areas that were hostile for tourists and locals alike, with crimes like pick-pocketing and mugging commonplace in high traffic areas. Now that the city suffers shelling attacks and the threat of invasion, the curfews and cost of the war have left many in desperate conditions, with crime increasing over time.
Scarborough – England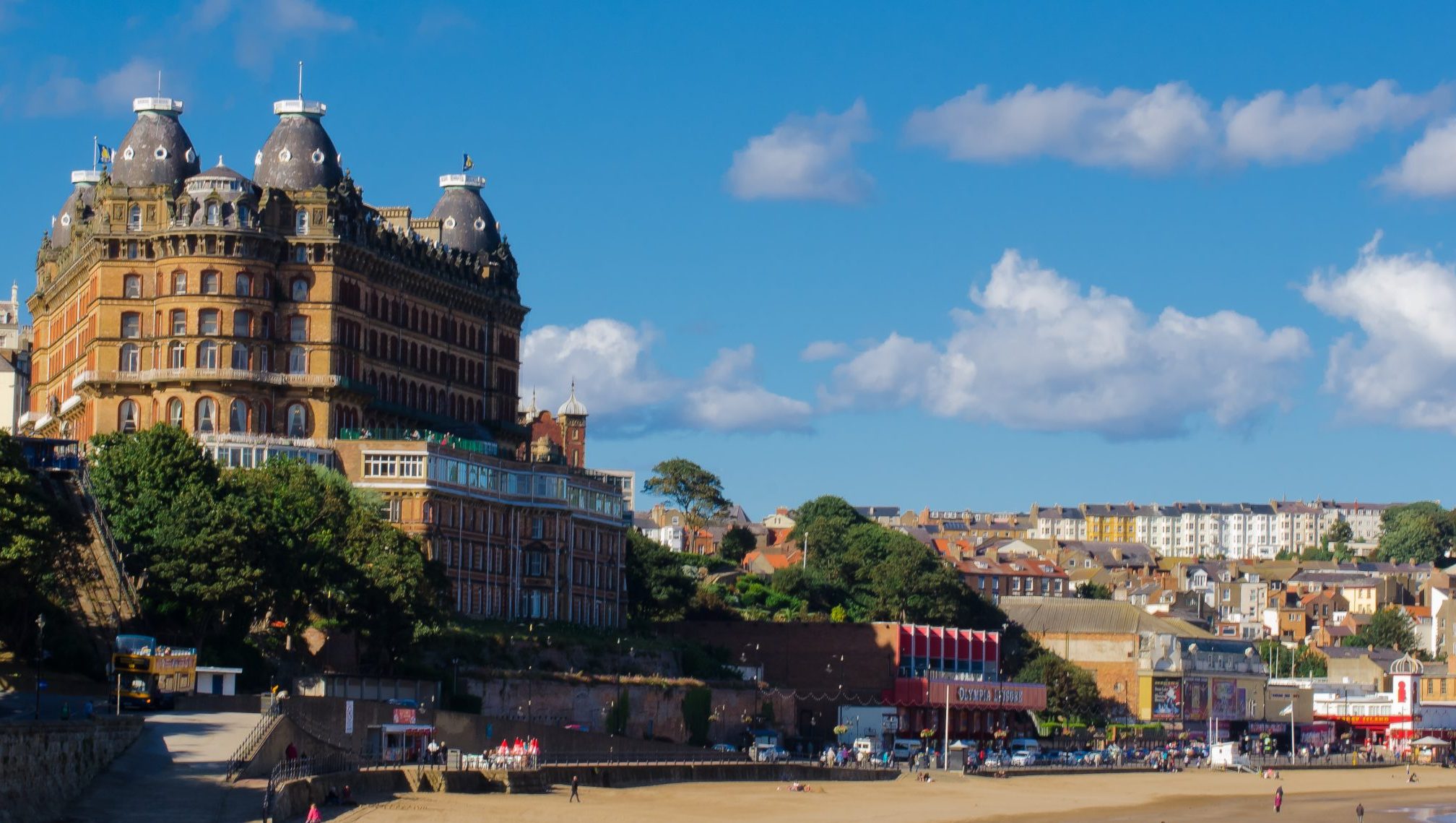 Credit: Thomas Tolkien via Wikimedia Commons
The seaside town of Scarborough is a popular, cheap family holiday destination for many in North West England, but it is statistically one of the most dangerous medium-sized town in the UK. Its crime rate is 85% above the national average, with alarmingly high counts of violence, sexual assault and possession of concealed weapons.
Rochester – New York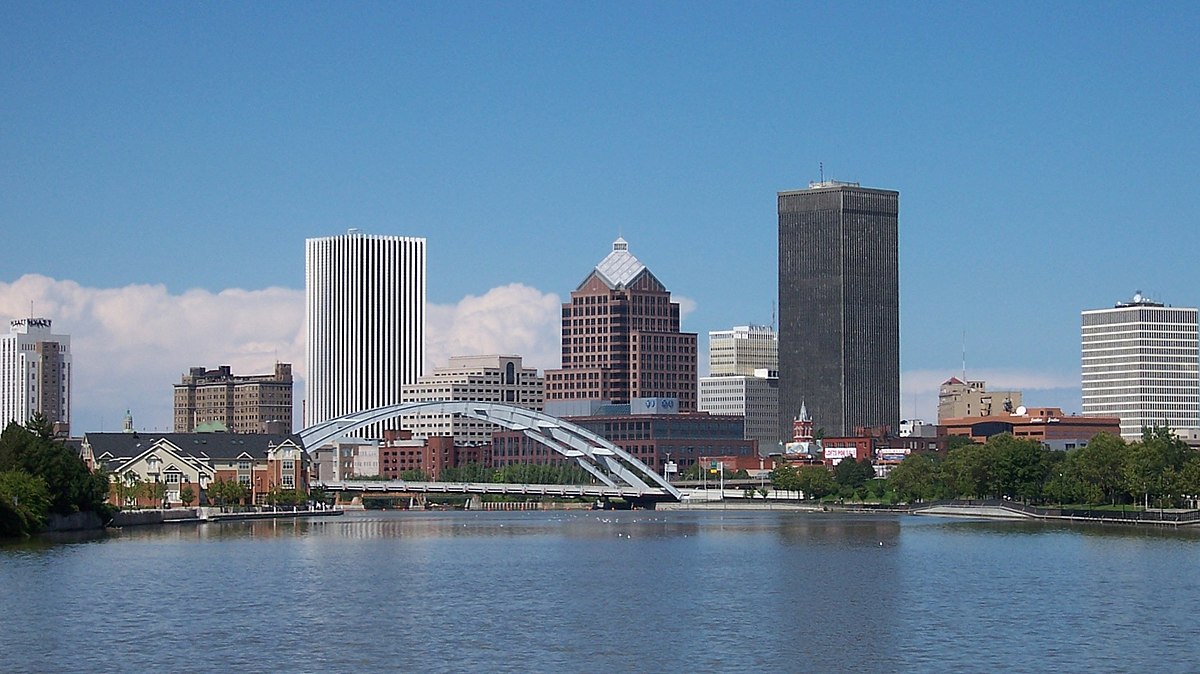 Credit: Theresa Marconi via Wikimedia Commons
A city in New York State, Rochester has saw a huge increase in homicides in 2021, with the fifth highest murder rate of all major cities in the United States. Given its importance on the country's stage, New York invests a lot into police and crime tracking, and though murder rates fluctuate often, the recent spike exceeds these normal rates by far.
Palm Beach – Florida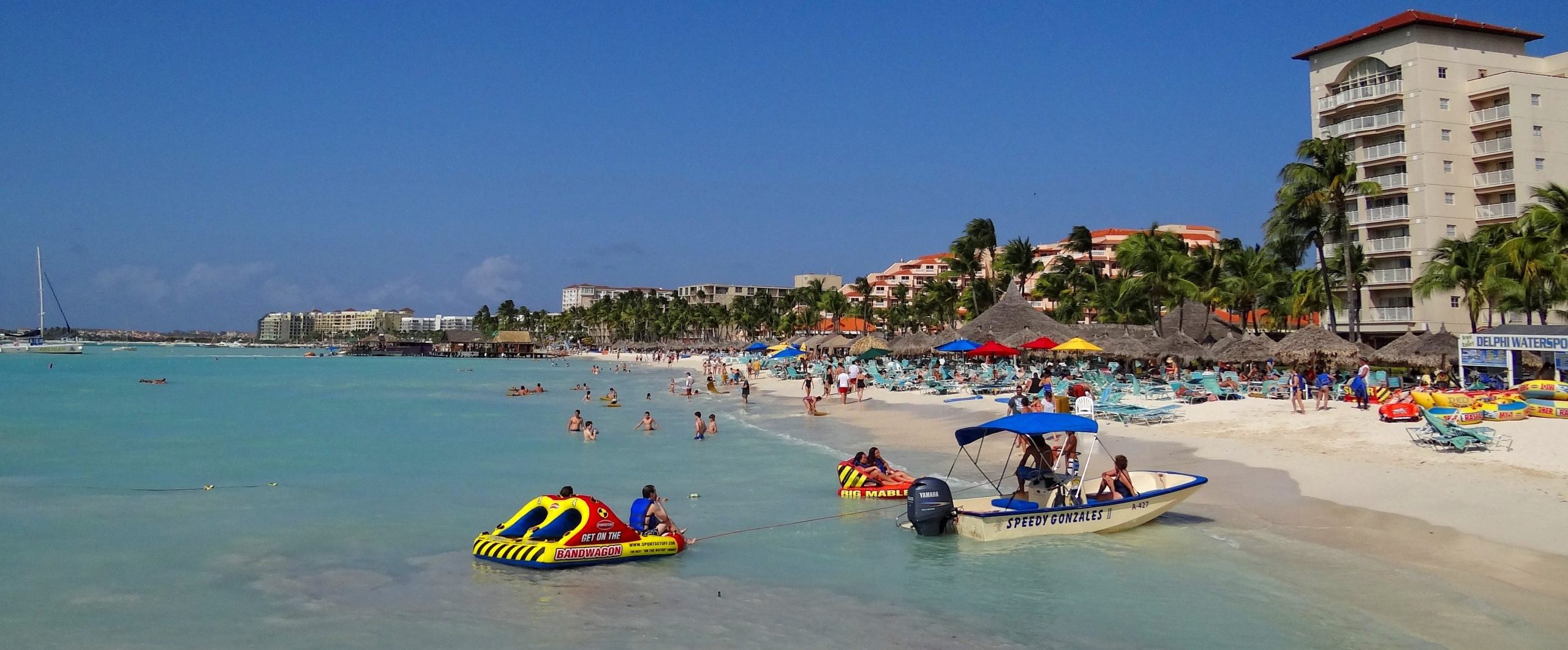 Credit: Bjørn Christian Tørrissen via Wikimedia Commons
Palm Beach is ranked as one of the safest areas in the US, with a violent crime rate of zero per 1,000 people. This is due in large part to it's popularity as a retirement destination, with the average resident's age being 70. The danger here comes from the weather; being on the east coast, Palm Beach is particularly vulnerable to deadly storms and hurricanes.
Modesto – California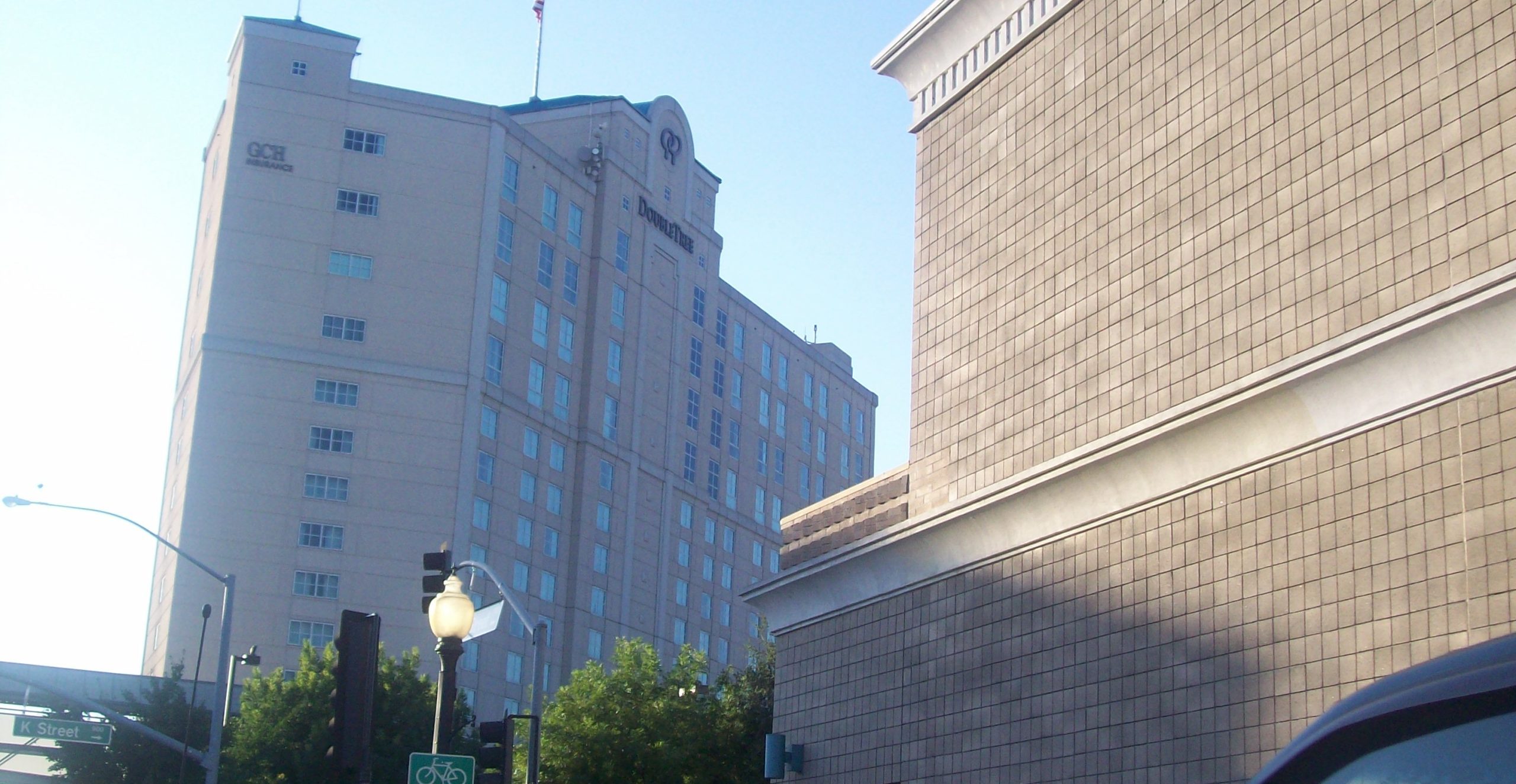 Credit: Valente Quintero Castro via Wikimedia Commons
Initially built around the town's railway station, Modesto has grown into a mostly agricultural area. While violent crime is somewhat high relative to the state average, there is a a much higher amount of property crime. One in 37 residents are victims of some kind of property damage, with the high density population making mugging and car theft easier for criminals.
Fiskhorn, Detroit – Michigan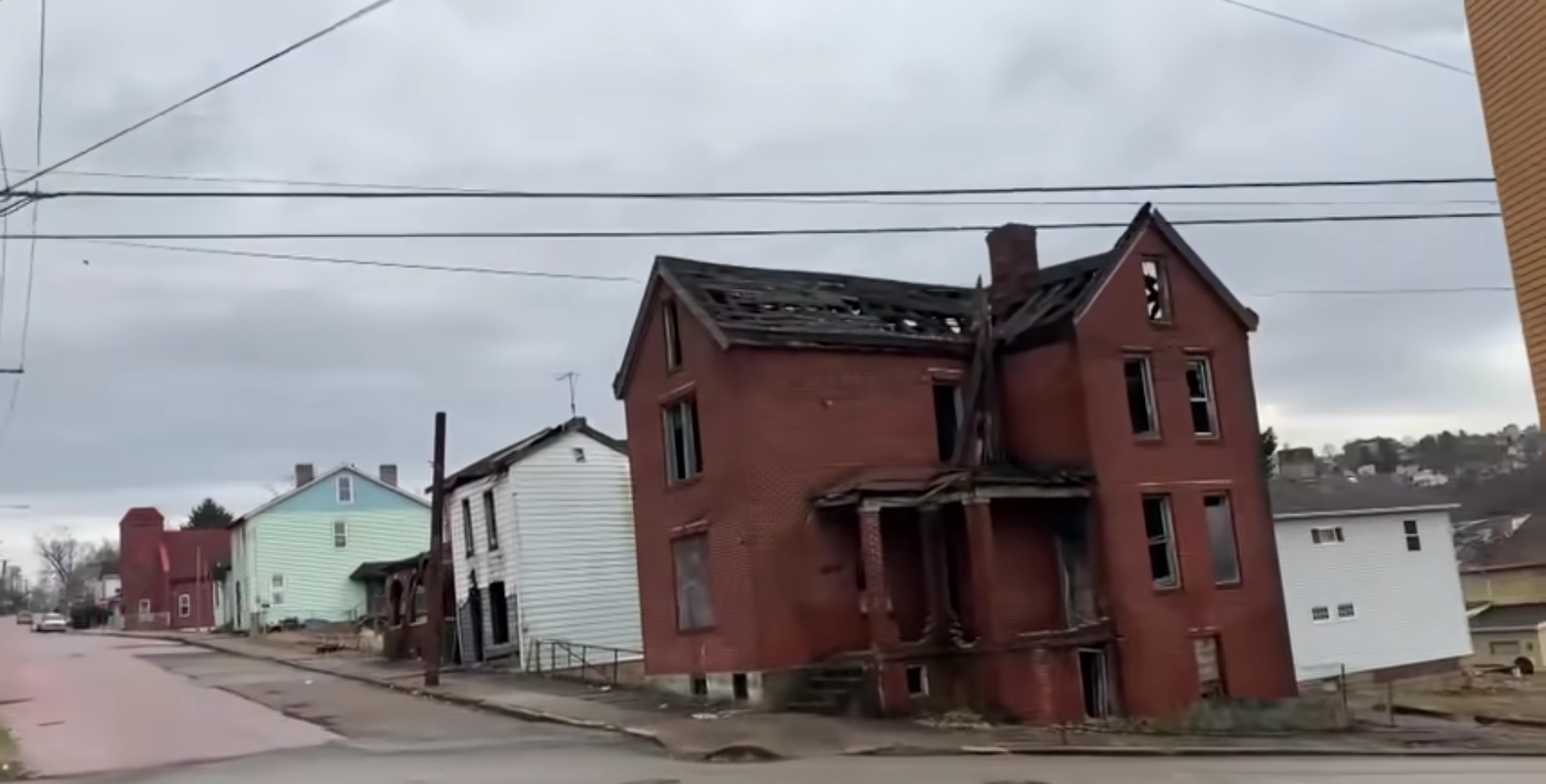 Detroit has been financially deprived since well before the city declared bankruptcy in 2013. One of its most volatile areas is Fiskhorn, where the rate of violent crime is an alarming 1409% higher than the national average, and according the FBI one in eight people are victims of a crime.
Middle East, Baltimore – Maryland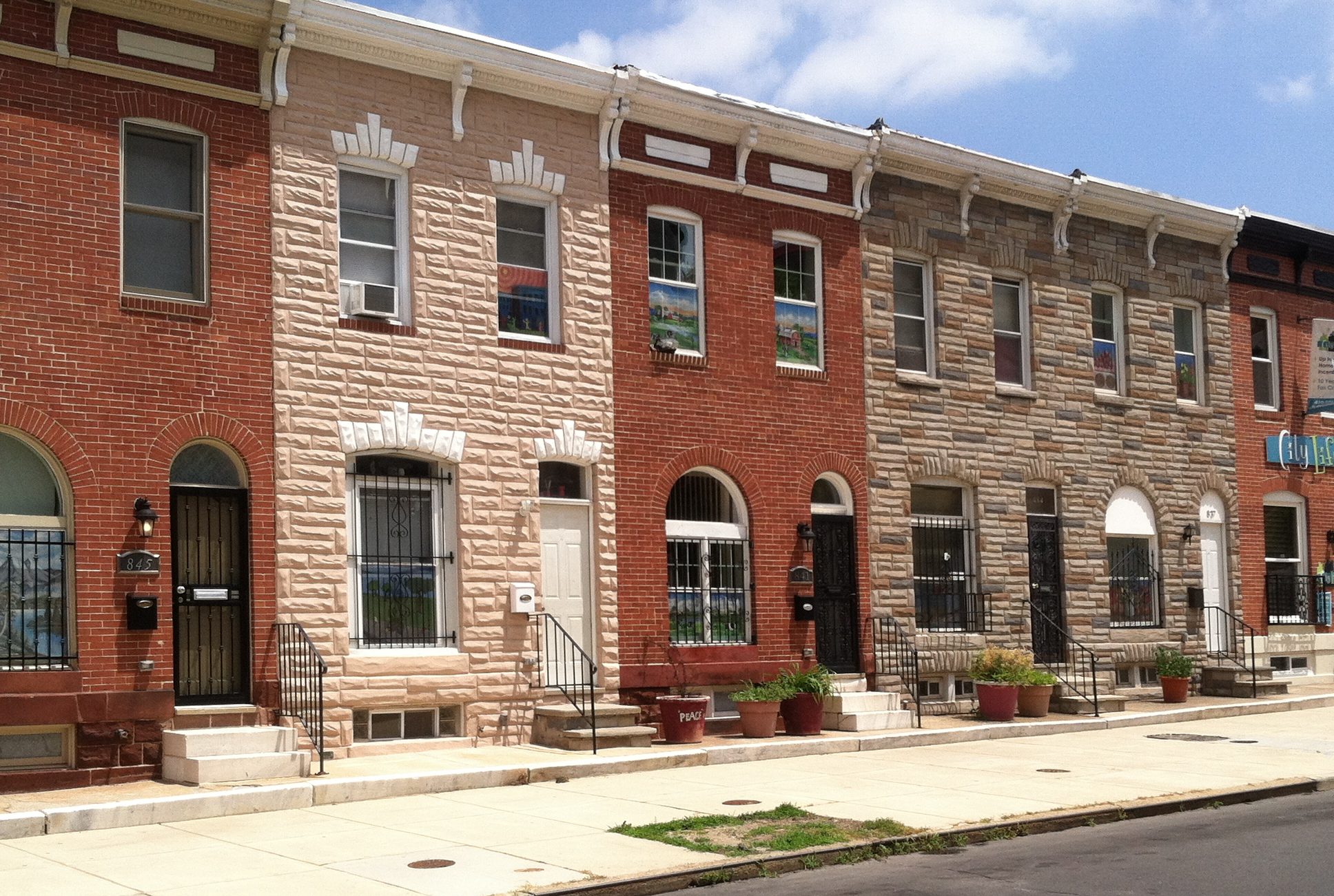 Credit: Bohemian Baltimore via Wikimedia Commons
While poverty has very much been at the core of the Middle East district of Baltimore, so too has a strong sense of community and pride. It was the location of the 1968 Baltimore riots, sparked after the murder of Dr Martin Luther King Jr, and locals frequently push back against plans for gentrification and investments that do not benefit the community.
Hilltop, Columbus – Ohio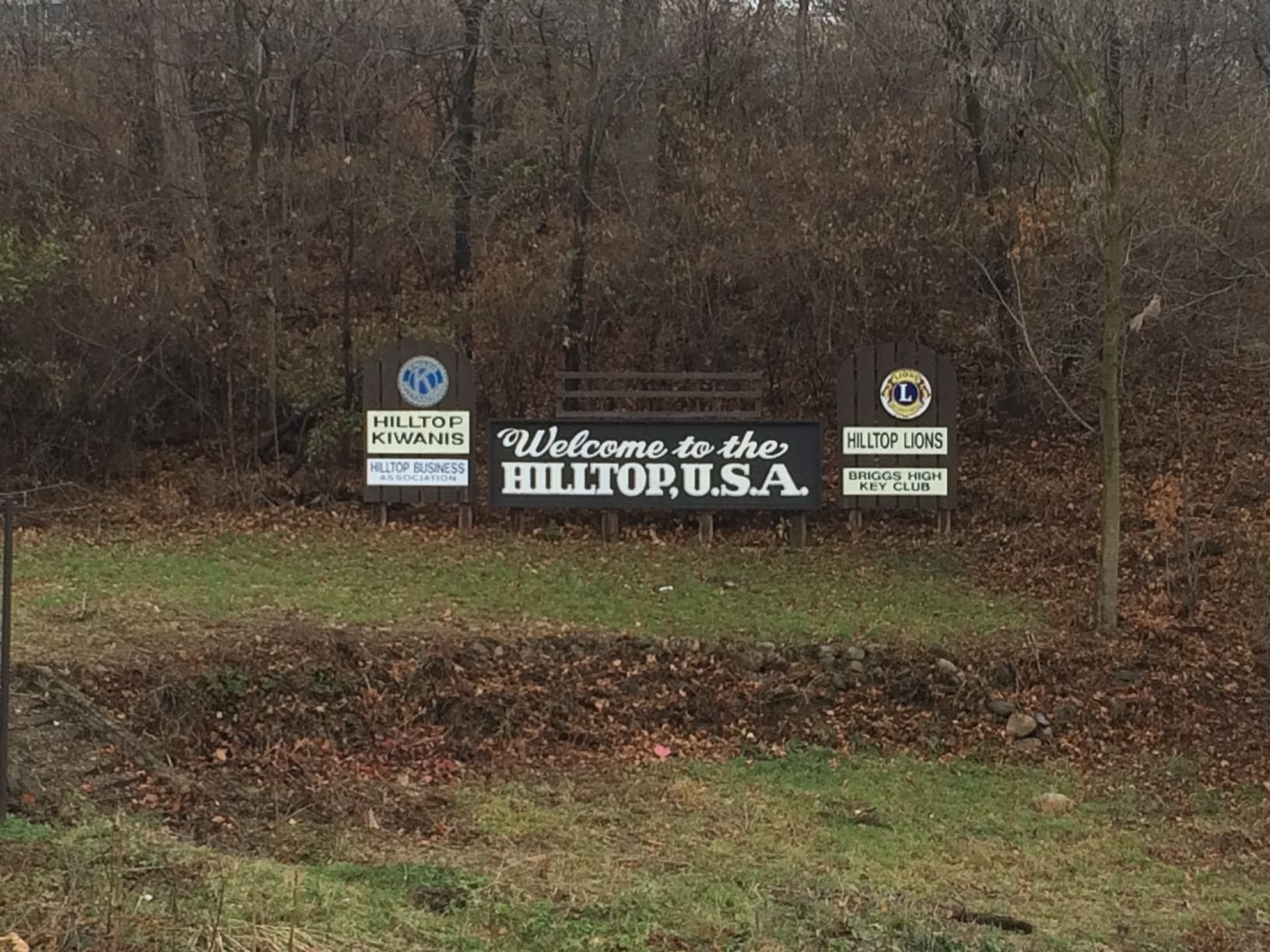 Credit: Terel Howard via Wikimedia Commons
Although Hilltop, Columbus is home to many families and photogenic parks and has been home to many of the region's best-known athletes and musicians, it also goes through spats of increased crime and assault. The FBI do not collect crime data on the district, but other sources have noted around 100% increases in violent attacks and property destruction.
Scampia, Naples – Italy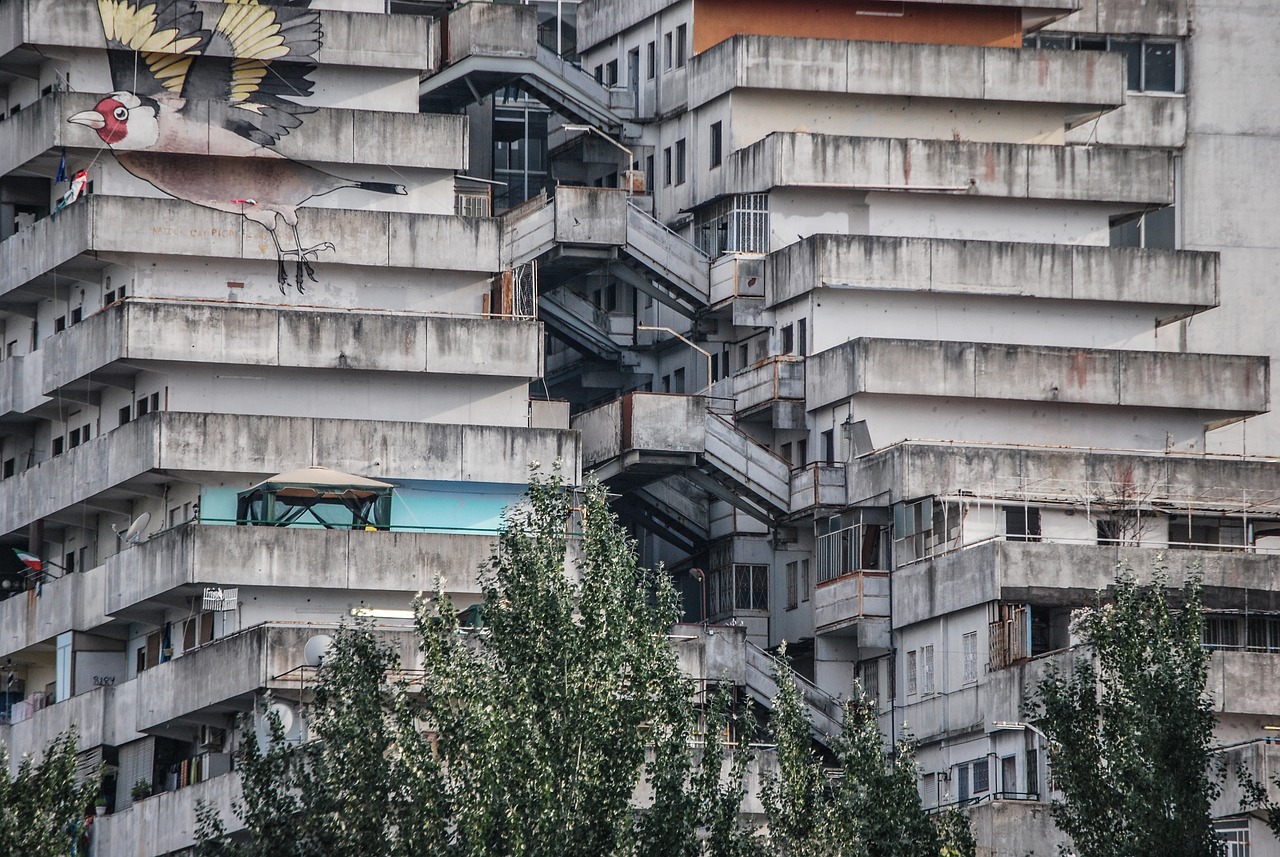 Credit: mirkobozzato via Wikimedia Commons
Scampia has been referred to as the drug capital of Europe. The small area of Naples has a long history of organised crime, which has been disrupted by the presence of 'baby gangs', groups of youths who are known to be even more brutal than older gangsters, in a bid for their attention and applause. Scampia also suffers from high unemployment rates and substandard housing.
Peabody-Darst-Webbe, St Louis – Missouri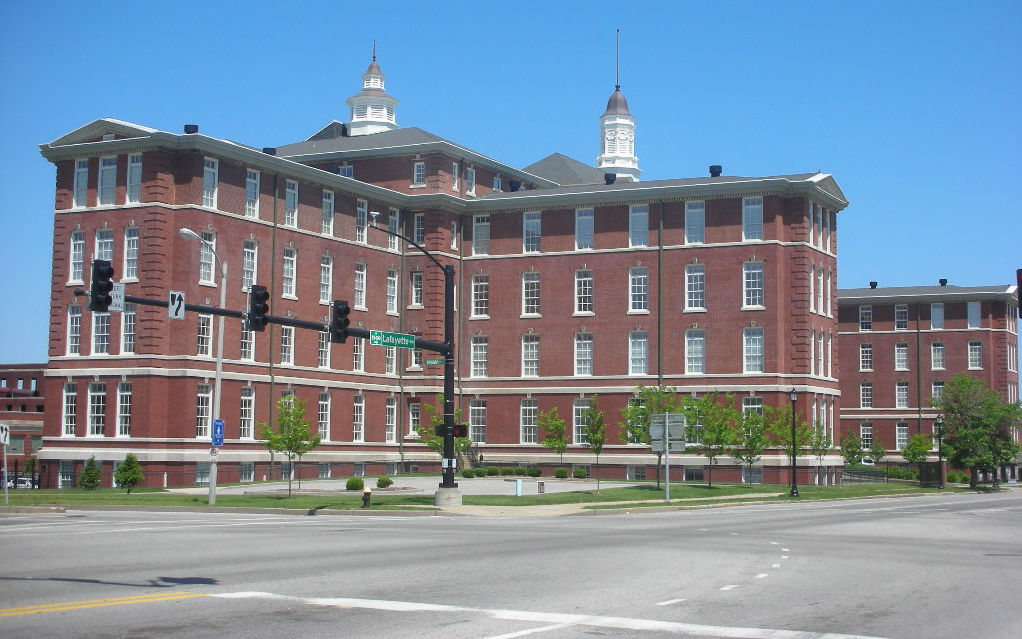 Credit: Onegentlemanofverona via Wikimedia Commons
With a rate of violence over 1000% above the national average, this area was found by CBS to be the second most deadly neighborhood in the US. Assault, vandalism and shootings are commonplace occurrences in the poverty stricken region, though a $100 million redevelopment plan was announced earlier this year to help raise living standards.
Sarajevo – Bosnia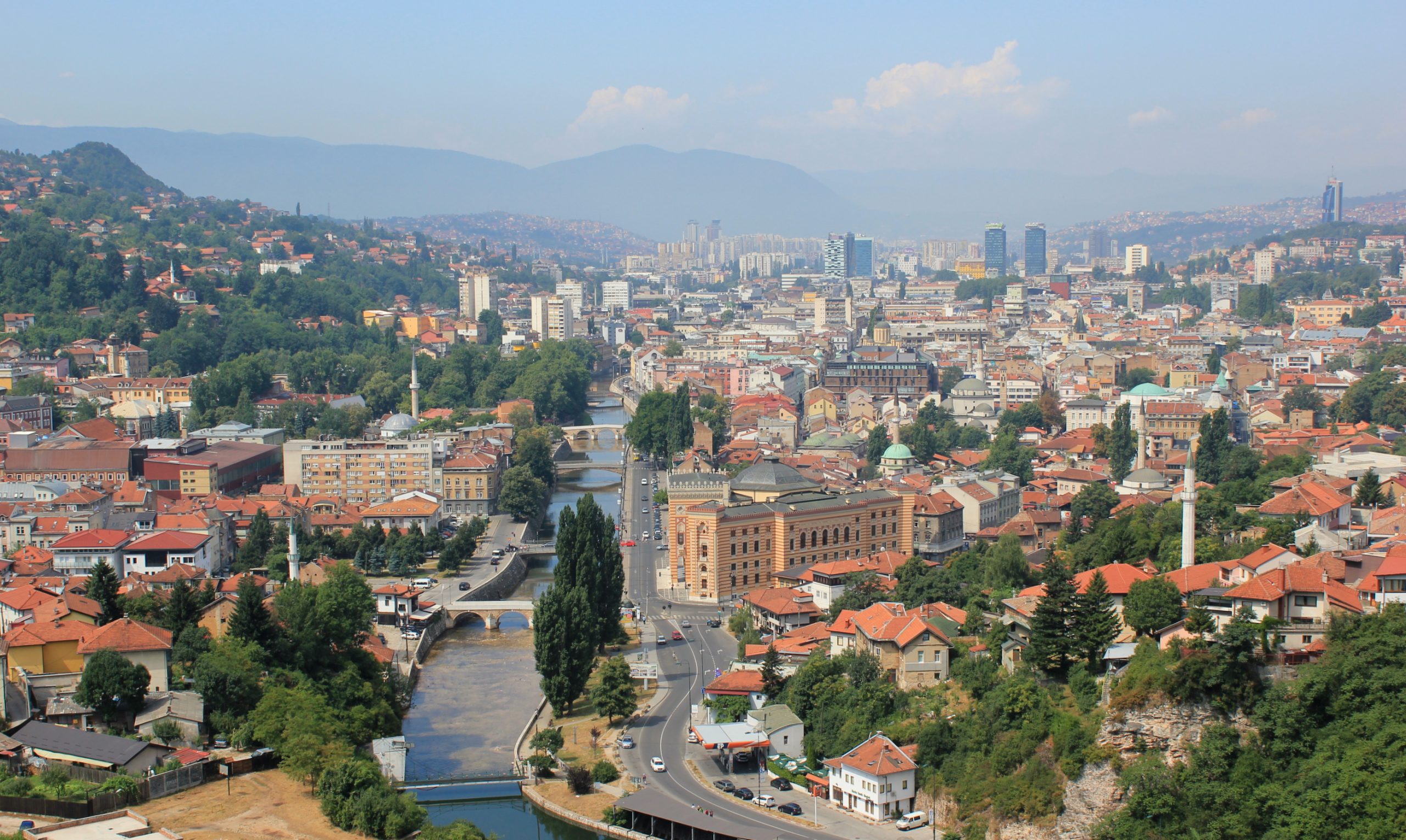 Credit: Julian Nyča via Wikimedia Commons
Sarajevo is a city of huge cultural importance, it was where Archduke Franz Ferdinand was assassinated, igniting the powder keg that let to the first World War, and site of its own civil war through the 90s. While armed conflicts have subsided and the crime rate has fallen, the area is still unstable, with debris and possible un-exploded mines and mortars still being found.
Dnipro – Ukraine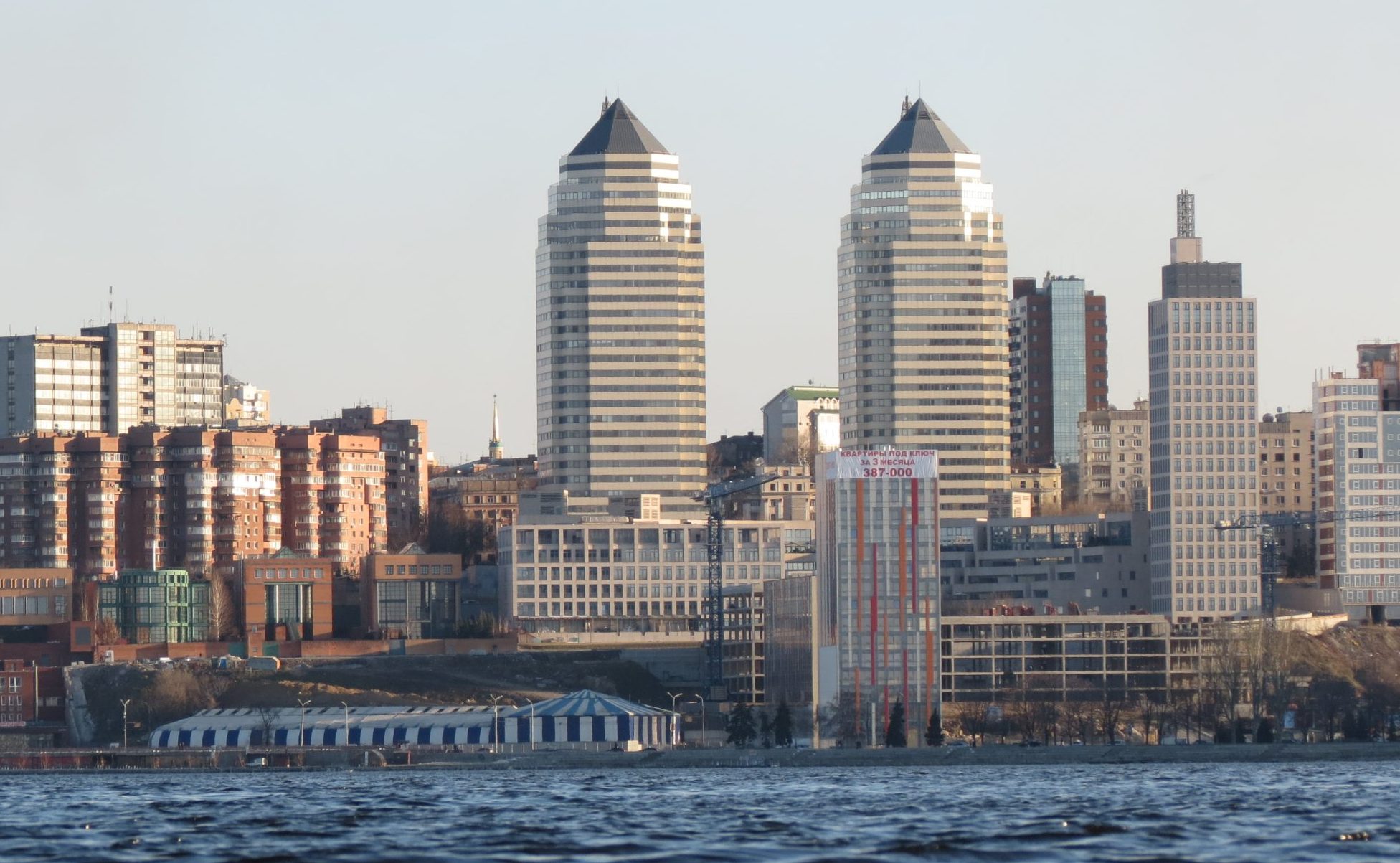 Credit: Дмитрий Перфилов via Wikimedia Commons
Before Ukraine's ongoing war, Dnipro was a popular city for vagrants. With its transport links and abundance of hotels and hostels, many backpackers from across the world made a stop there – which soon made it a hub for organised crime and petty theft. Dnipro was Europe's sixth most dangerous city before the Russian invasion.
Chattogram, Dhaka – Bangladesh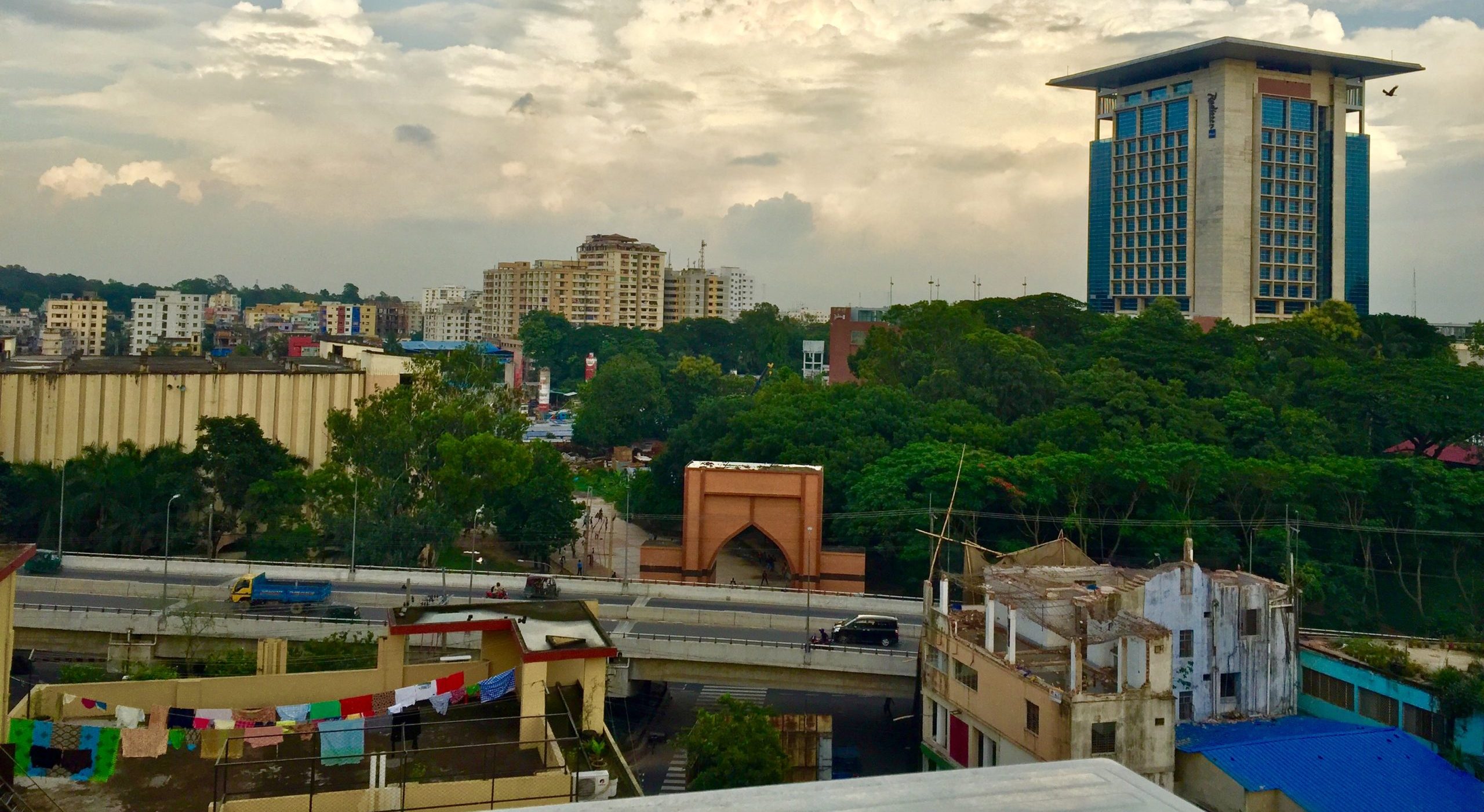 Credit: Taohid Rahman via Wikimedia Commons
While Bangladesh's crime is mostly limited to drug trafficking, arson and petty theft, the true danger is mostly limited to the suburbs. Siberian tigers are native to the untamed jungles of the country and frequently wonder through the lower population housing areas in search of food. Around 150 fatalities a year are attributed to this apex predator.
Oymyakon – Siberia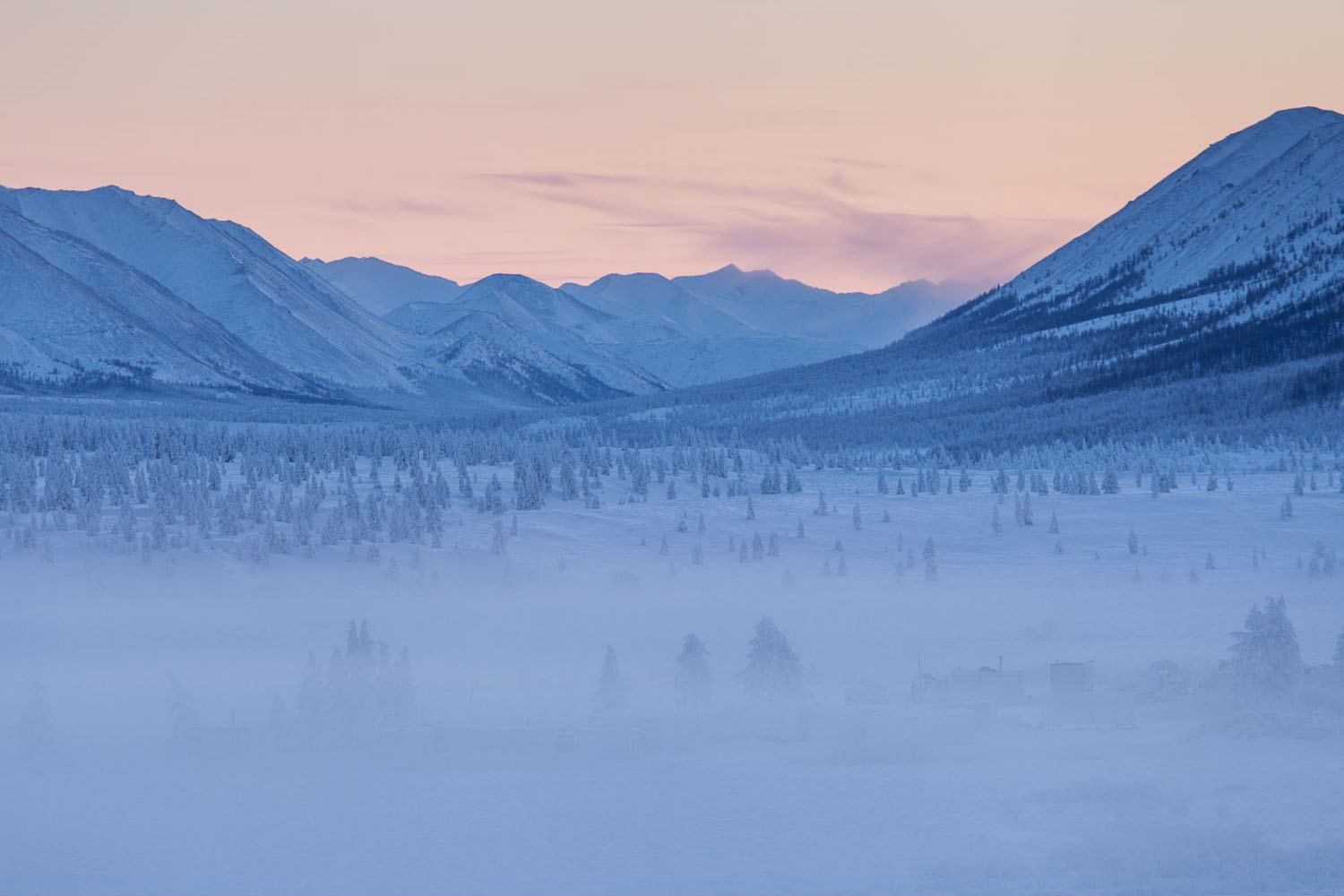 Credit: Maarten Takens via Wikimedia Commons
A remote village in Eastern Siberia, Oymyakon is the coldest inhabited place in the world. The two valleys that surround the town keep wind settled low, resulting in the almost constantly frigid temperatures the residents deal with. They report that even walking down the street can be harrowing, with tears freezing to their face even in spring months.
Derweze – Turkmenistan
Credit: John Pavelka via Flickr
Formerly a nomadic town occupied by the Teke tribe, Turkmenistan's president ordered Derweze be abandoned and rebuilt in hopes of appealing to tourists. However, the village is home to the 'door to hell', a methane gas chamber thought to have been ignited by Soviet scientists to increase air quality in the area. Their miscalculation meant that the flaming pit still burns decades later.
Alagoas – Brazil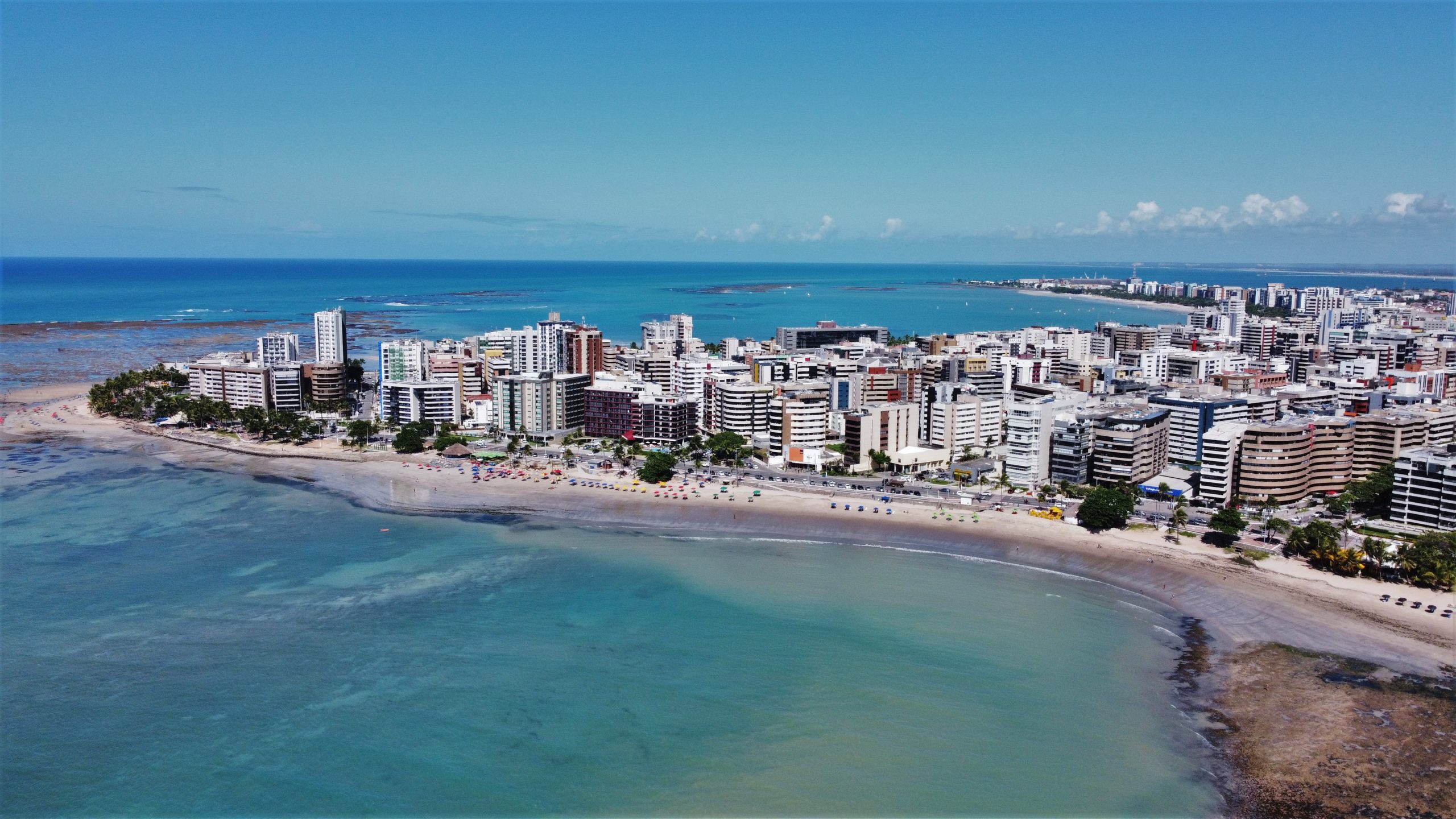 Credit: Legacy600 via Wikimedia Commons
Even with the high murder rates across Brazil, Alagoas comes out on top in terms of lethality. Having a relatively small population of three million, over 2,000 people are murdered there every year. It is particularly hostile to tourists, as assaults motivated by skin color, gender and religion are prevalent.
Bradford – England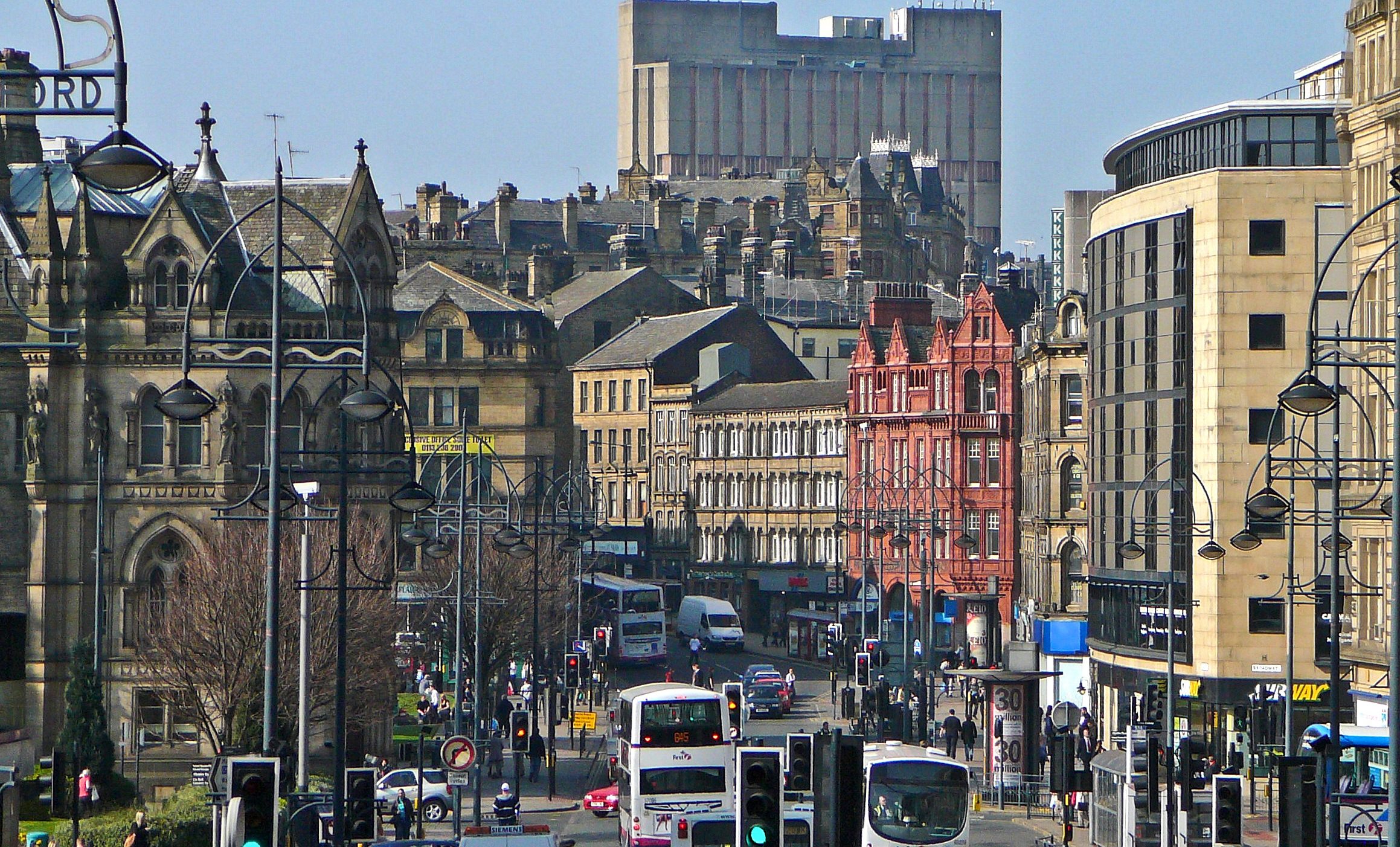 Credit: Tim Green via Flickr
Frequently named the most dangerous area in both the UK and Europe, Bradford is an economically challenged area of Yorkshire. While longer serving community members insist the title is not fitting, the crime stats do point do disproportionate levels of vandalism, petty theft and assault, with 159 crimes per 1,000 people in 2022.
Cathays South, Cardiff – Wales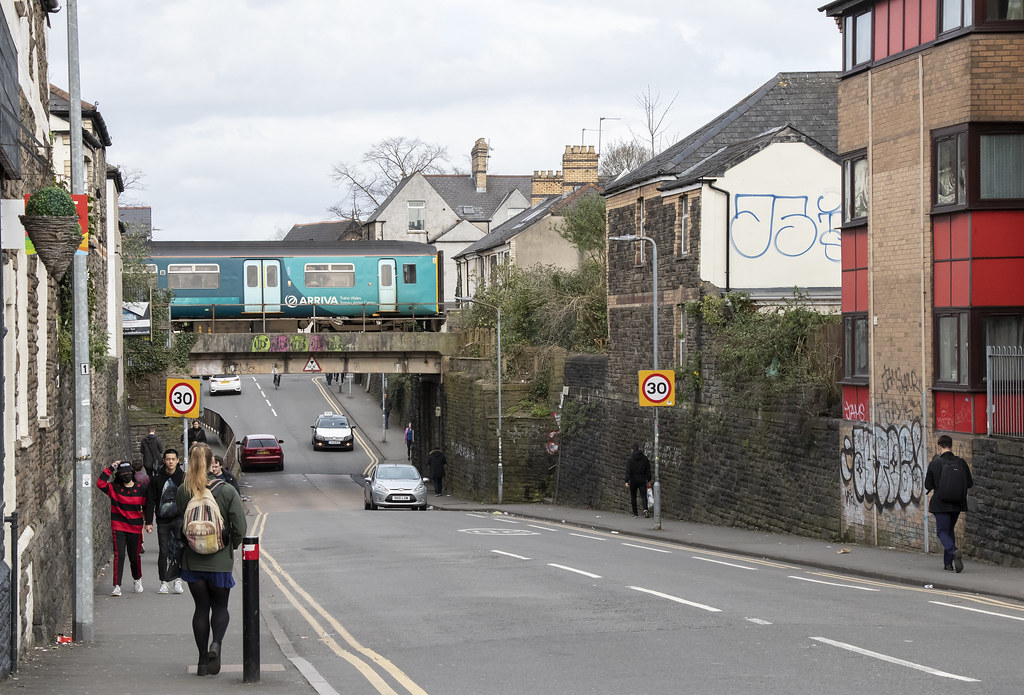 Credit: Jeremy Segrott via Flickr
Encompassing a big portion of Cardiff city center, Cathays South has some of the highest crime rates across England and Wales. While mostly contained to theft (whether that be burglary, shoplifting, or the ever present bicycle theft), the number of assaults and other crimes have given this area a rate of 505 crimes per 1000 residents.
West Point, Monrovia – Liberia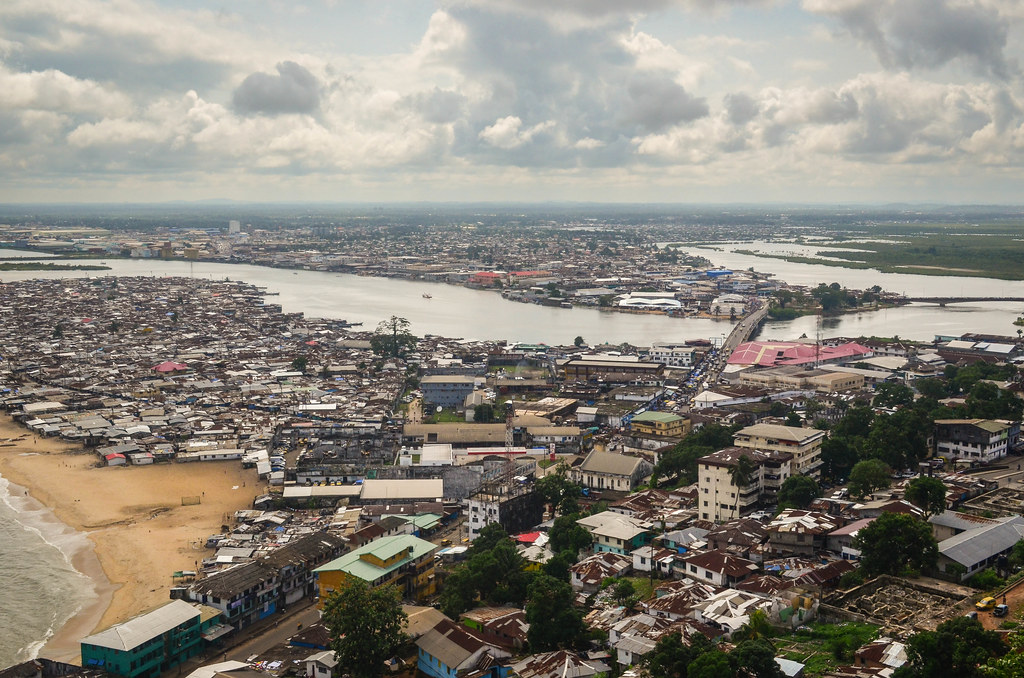 Credit: jbdodane via Flickr
Located in Liberia's capital, West Point is known as one of the most dangerous slums in the world. The densely collected population, poverty and lack of adequate sanitation have created the kind of living situation very few could survive. Drugs, assault, robbery and underage prostitution are all common. The slum is also prone to environmental issues like flooding.
Mailuu Suu – Kyrgyzstan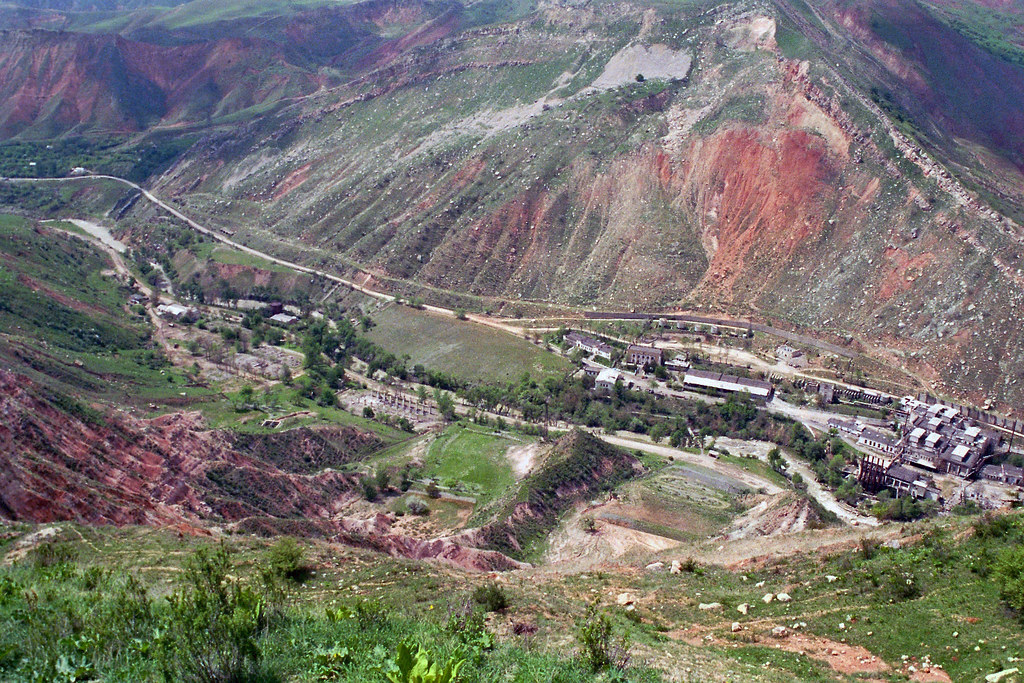 Credit: IAEA Imagebank via Wikimedia Commons
Mailuu Suu was at the heart of the Soviet Union's post-WWII nuclear arms race. Home to 23,000 residents, the mines nearby produced 10,000 tonnes of uranium for the union's efforts. This has had slow and lingering effects on the population, causing birth defects, cognitive issues and cancer clusters. The area is also prone to earthquakes, which further spew radioactive isotopes into the air.