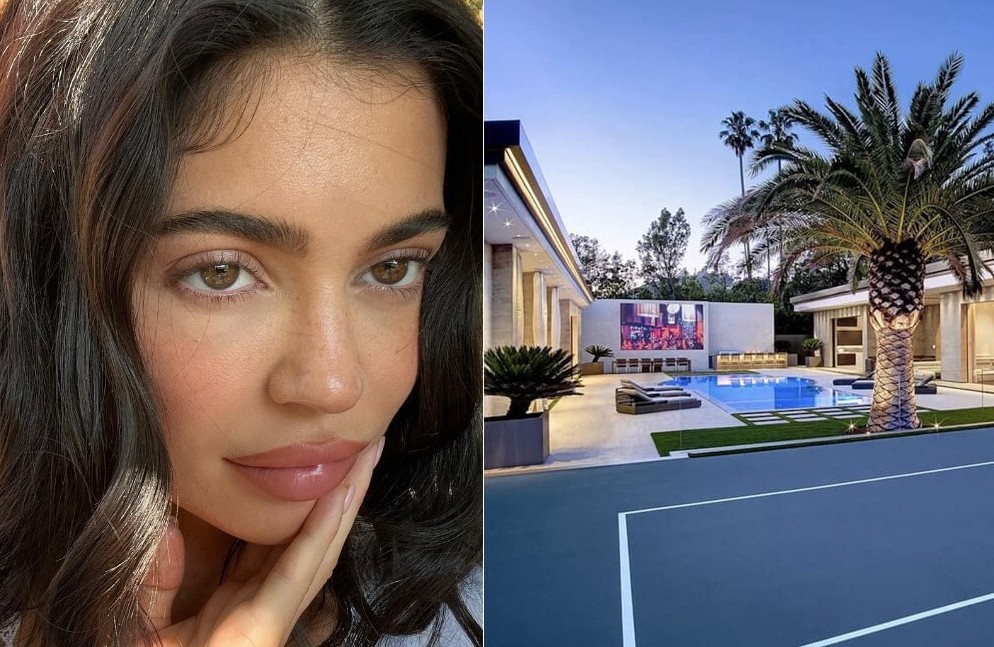 Credit: @kyliejenner via Instagram / @luxeestate via Instagram.com
1. Simone Biles – $1 million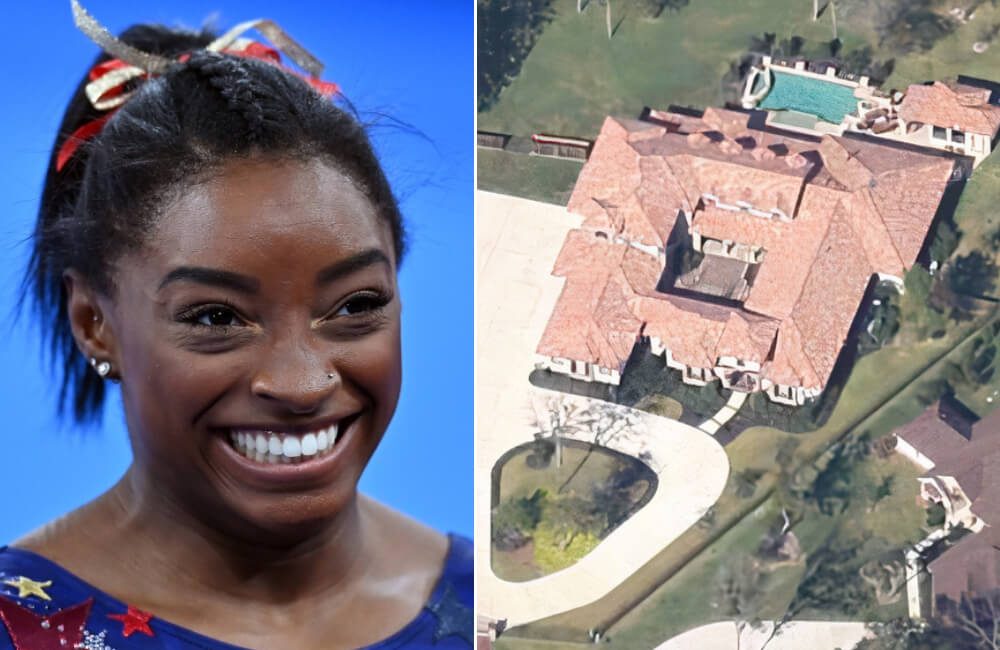 Credit: @buzzfeed.com/@virtualglobetrotting.com
Superstar gymnast Biles lives in a 4,000-square foot home in Texas, with a stylish internal and external space, not to mention an enormous pool. With her growing popularity and success, we wouldn't be surprised if the American upsized in the coming years.
2. Pamela Anderson – $14.9 million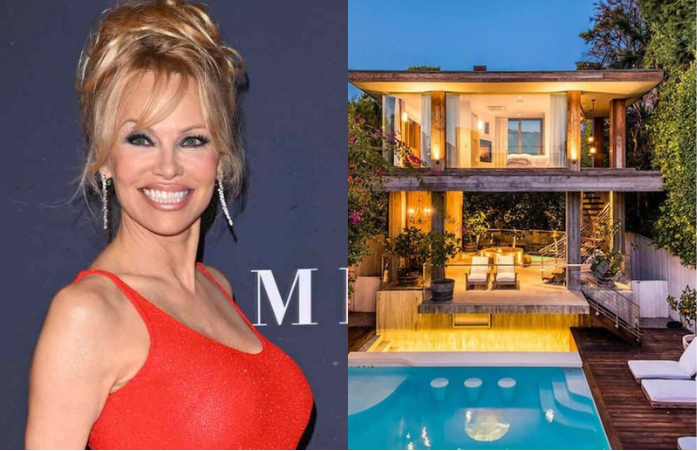 Credit: InStyle.com / @TMZ_News via Pinterest.com
Canadian pin-up Anderson may not be as success nowadays as she was at the peak of her fame, but the former Baywatch star and model is still worth an estimated $34 million. Her former Malibu beach house is one of the most impressive entries on our list, just look at it!
3. Sylvester Stallone – $100 million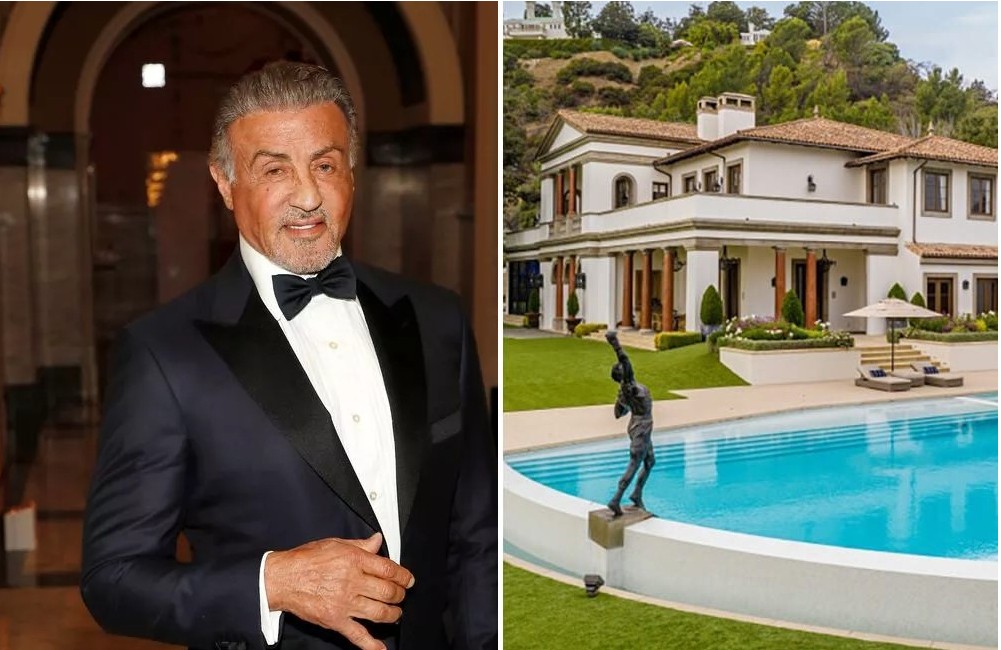 Credit: Daily Star / @Doublepape via Pinterest.com
Hollywood action icon Sylvester Stallone is used to packing a punch on the steps of the Philadelphia Museum of Art as Rocky Balboa but the Judge Dredd star also loves California! His former Beverley Park home is a real jaw-dropper. The Golden Globe winner sold the palatial property (built in 1994) to singer Adele in 2022.
4. Oprah Winfrey – $88 million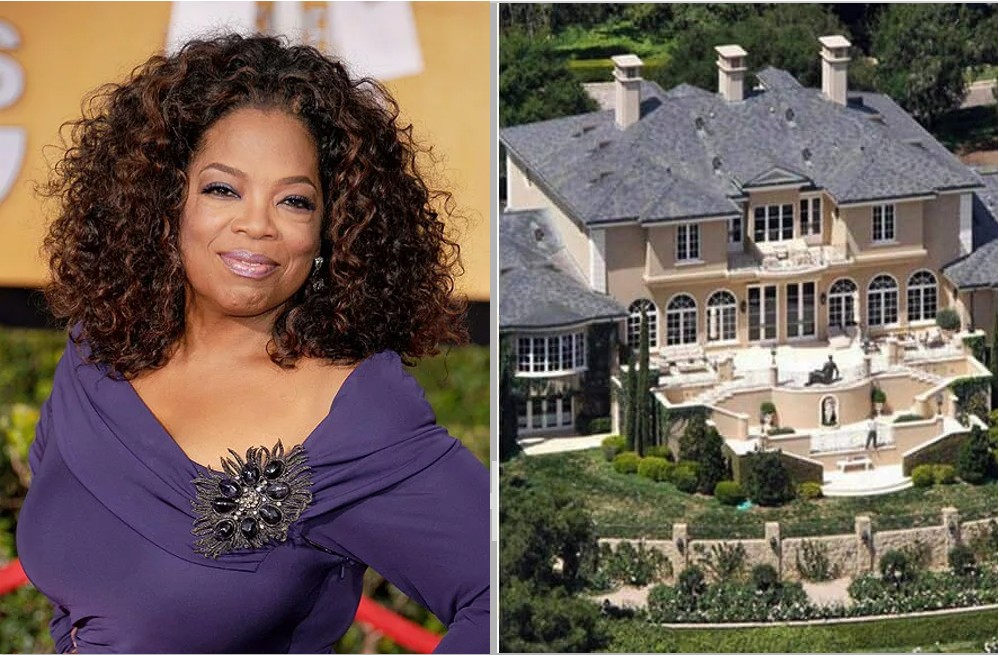 Credit: GREGG DEGUIRE via WIREIMAGE / @agregalinks2020 via Pinterest.com
Talk show host Winfrey is regarded as something of an American institution these days, and has created one of the world's biggest media empires. With a personal fortune of over $1 billion, her Montecito home, nicknamed "Promised Land", was bought by the star after she attended a party there in 2001.
5. Gwen Stefani – $35 million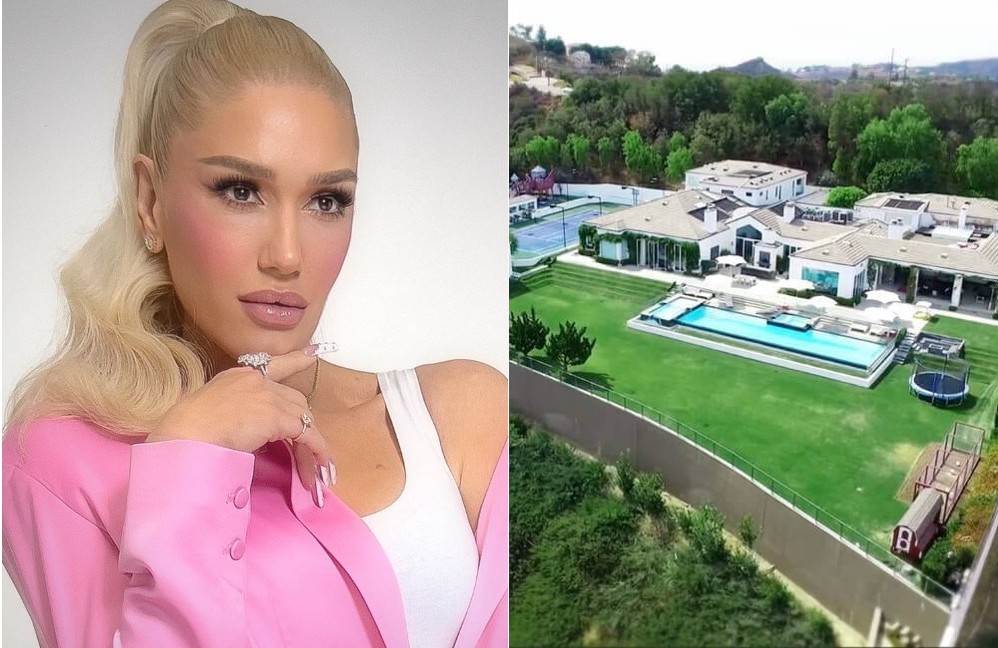 Credit: @gwenstefani via Instagram / @kenkaren0589 via Pinterest.com
No Doubt songstress Stefani had a highly publicised split from Bush singer Gavin Rossdale and, after the couple splashed out $13 million on their Hollywood Hills mansion in 2006, Stefani kept the home after their divorce. She listed it for $35 million in 2016… but reportedly took it off the market again pretty quickly.
6. Taylor Swift – $30 million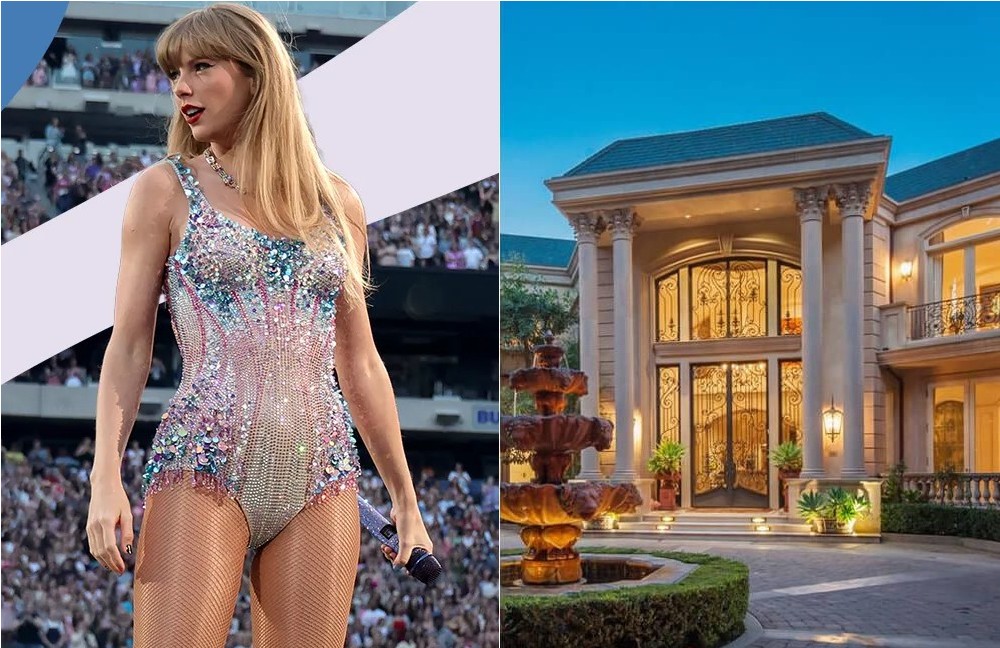 Credit: Kevin Mazur via TAS23 / @webluxo via Pinterest.com
Pop Queen Swift is well-known for hits such as "Shake It Off" and "Bad Blood". When she's not topping the charts, it tuns out she's investing in real estate. She bought Samuel Goldwyn's Beverley Hills mansion for a cool $34 million and it's pretty much the dream home!
7. Howard Stern – $52 million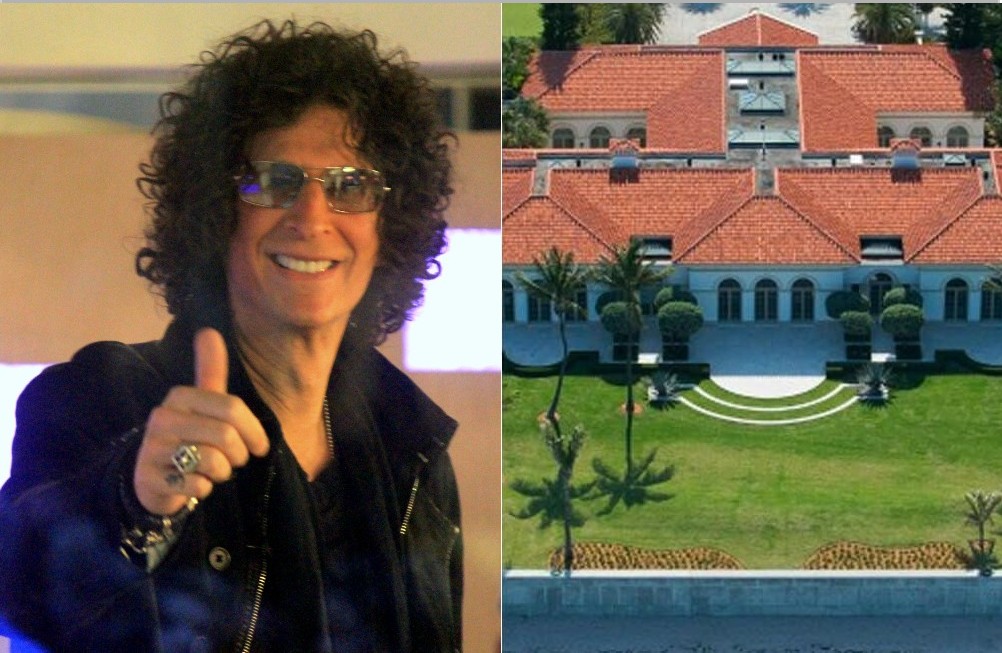 Credit: Bill Norton via Wikipedia / @southflorid0269 via Pinterest.com
Howard Stern is also no stranger to expanding his property portfolio, but the jewel in the media mogul's crown is surely this lavish Palm Beach estate. He shelled out on the home in 2013 and is believed to have spent an eye-watering $13 million renovating it!
8. Jennifer Lopez – $28 million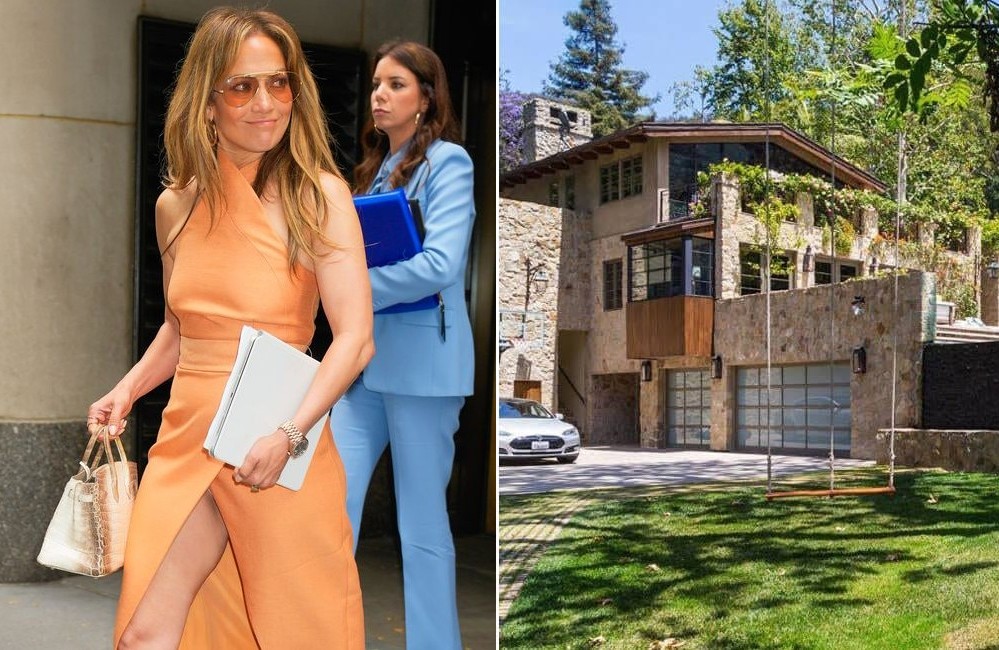 Credit: THE IMAGE DIRECT via Elle / @CorneliaC24 via Youtube.com
When she's not acting or making records, we imagine Lopez spends much of her time lounging in her Bel-Air mansion. With seven bedrooms, its own bar and an amphitheater, this is a pretty incredible property – you'd never need to leave. J-Lo is certainly living the dream after her humble beginnings as Jenny from the block.
9. Cindy Crawford – $50 million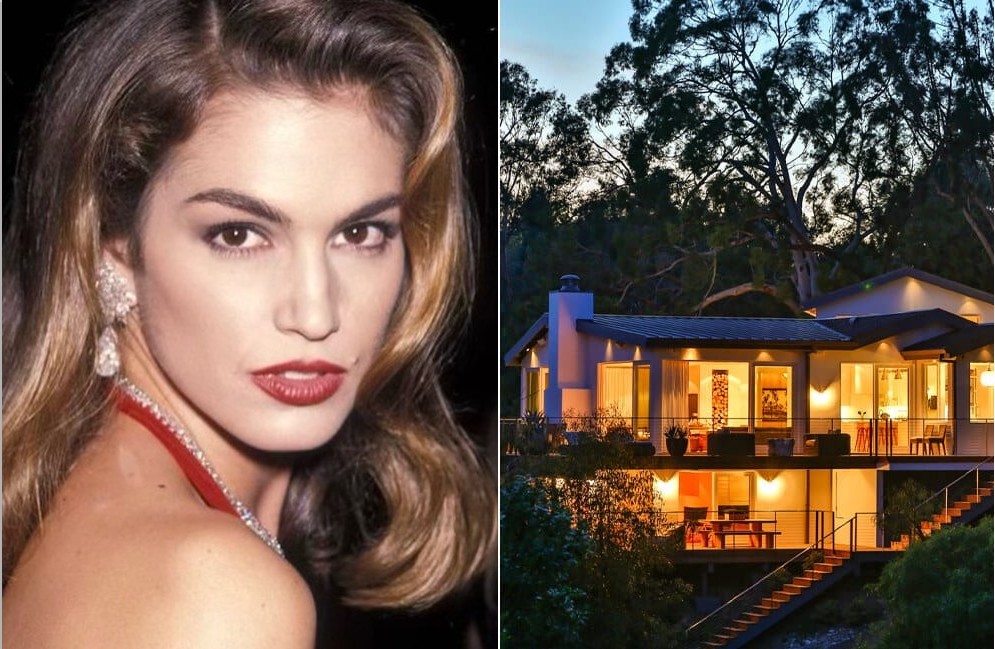 CRedit: @cindycrawford via Instagram / @todayshow via Pinterest.com
At one time the most famous model in the world, Crawford and husband Rande Gerber snapped up this gorgeous Malibu beachfront home for $68 million in 2015. Whilst it only has 4 bedrooms, this has a pretty stunning interior, and a wonderful location. But the couple took a loss when they sold it for $50 million.
10. P Diddy – $40 million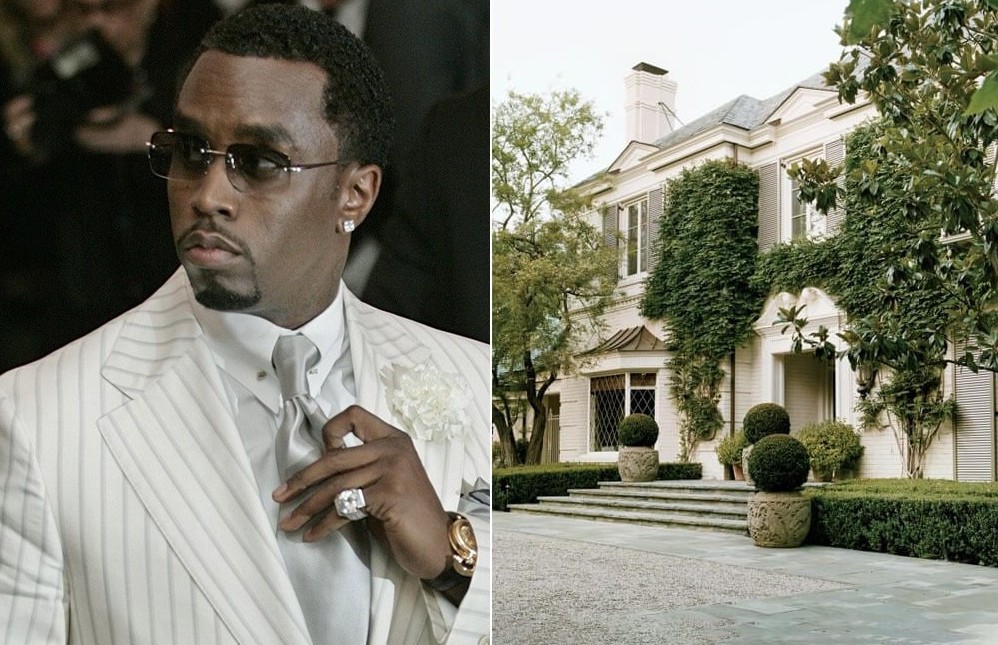 Credit: dancehallarena.com via Dazed / @zillow via Pinterest.com
Rapper and businessman P Diddy is one of the most famous performers in the world, as well as one of the most successful entrepreneurs. He owns many homes, but his $40 million Holmby Hills estate is a 17,000 square-foot paradise, with its own beauty studio, cinema and swimming pool.
11. Lady Gaga – $23 million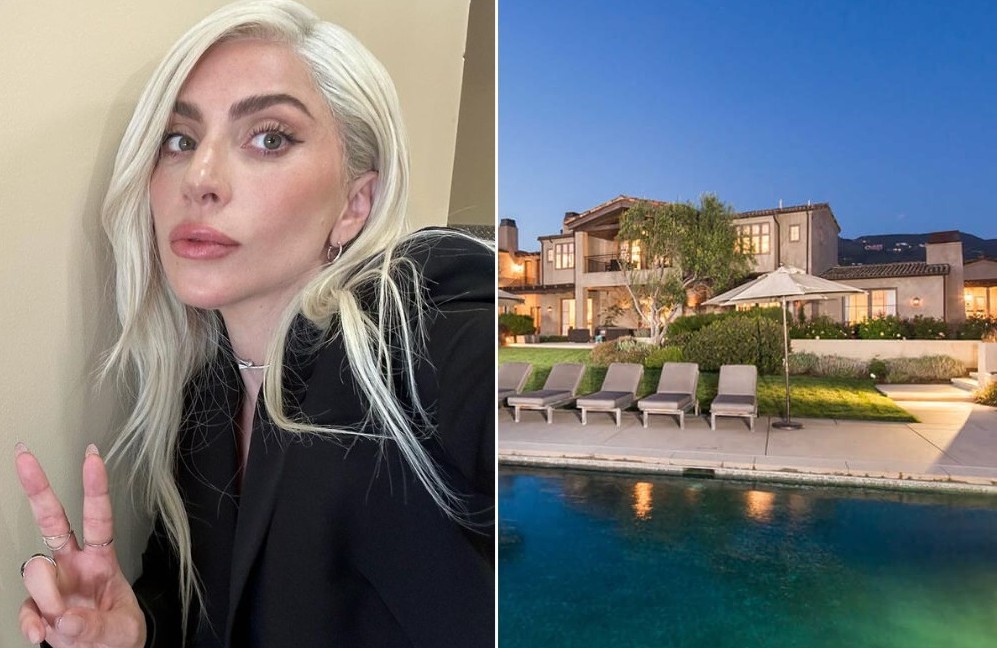 CRedit: @ladygaga via Instagram / @babyediva via Pinterest.com
A Star is Born actress and singer Gaga (real name Stefani Germanotta) owns a couple of properties to her name, including this stunning $23 million Malibu mansion. Known for her outlandish style, the singer's home is elegant, classy, and perhaps not as ostentatious as you would associate with Bad Romance era Gaga.
12. Kylie Jenner – $36.5 million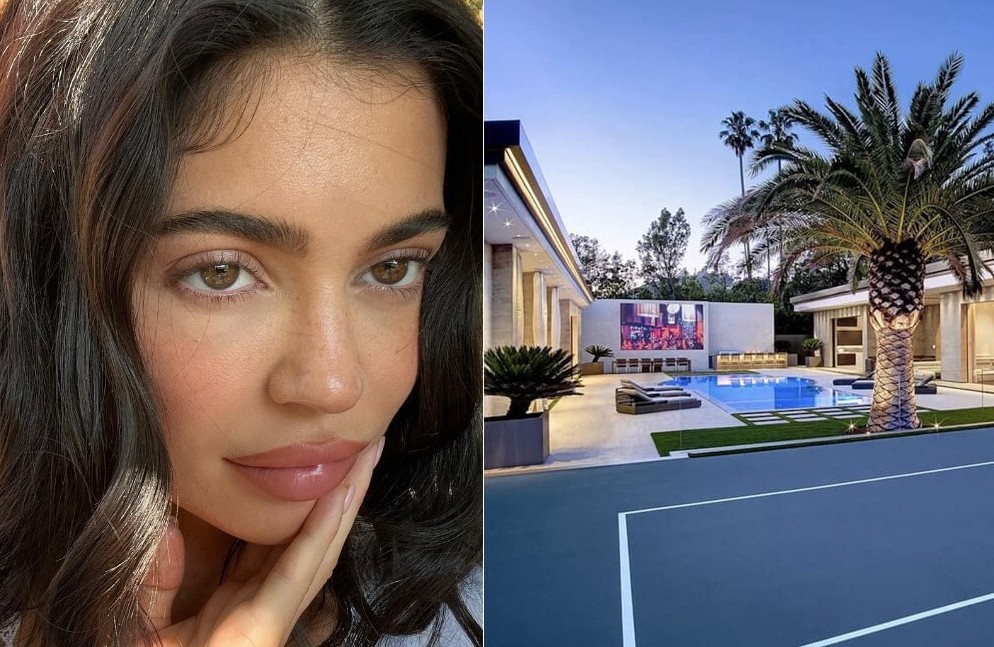 Credit: @kyliejenner via Instagram / @luxeestate via Instagram.com
At one time believed to be the youngest-ever self-made billionaire, the breakout star of the Kardashian dynasty has a few properties to her name. One of the most impressive is this $36.5 million Holmby Hills mansion that is 15,000-square-feet of opulence.
13. Tiger Woods – $54.5 million
Credit: NationalClubGolfer.com / @TheSunOnline via Pinterest.com
Golfing superstar Woods has amassed plenty of success and riches over the years. The American owns multiple properties but one of his favorites is believed to be his Jupiter Island residence. It's comprised of six bunkers and even has its own oxygen therapy room as well!
14. Pierce Brosnan – $100 million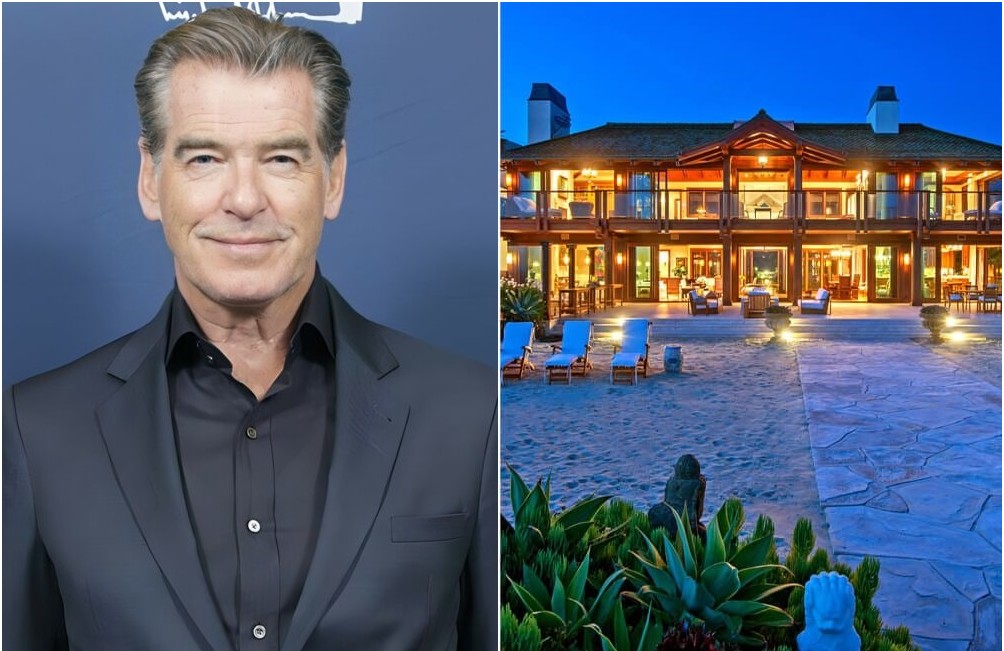 Credit: LBJ Library / @dupontregistry via Pinterest.com
James Bond and Mama Mia star Brosnan is one of the Hollywood's most successful actors. The Irishman build this $100 million Malibu home right on the beach, which has five bedrooms, 14 bathrooms, and two guest suites…it's a architectural wonder. We'd absolutely love to live in this gorgeous home!
15. Matt Damon – $21 million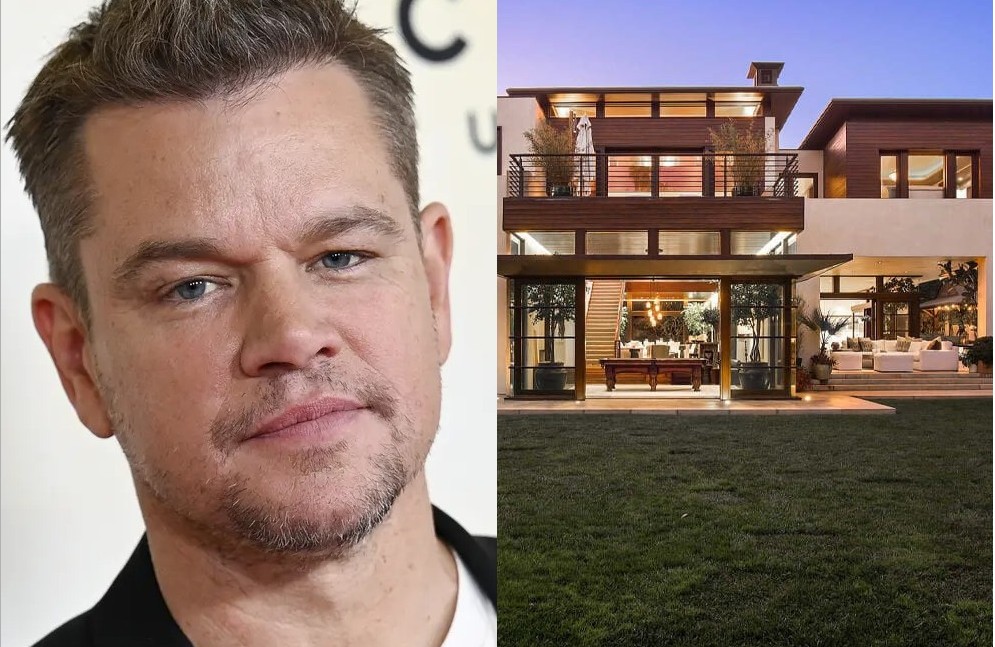 Credit: Evan Agostini via Invision / @vw270133 via Pinterest.com
Famous movie star Damon is best-known for his role in the Bourne movies, and his success has allowed him to amass an impressive property collection. This stunning Pacific Palisades mansion is one of the homes that the Good Will Hunting actor put up for sale in 2021, at an asking price of $21 million.
16. Whoopi Goldberg – $3.81 million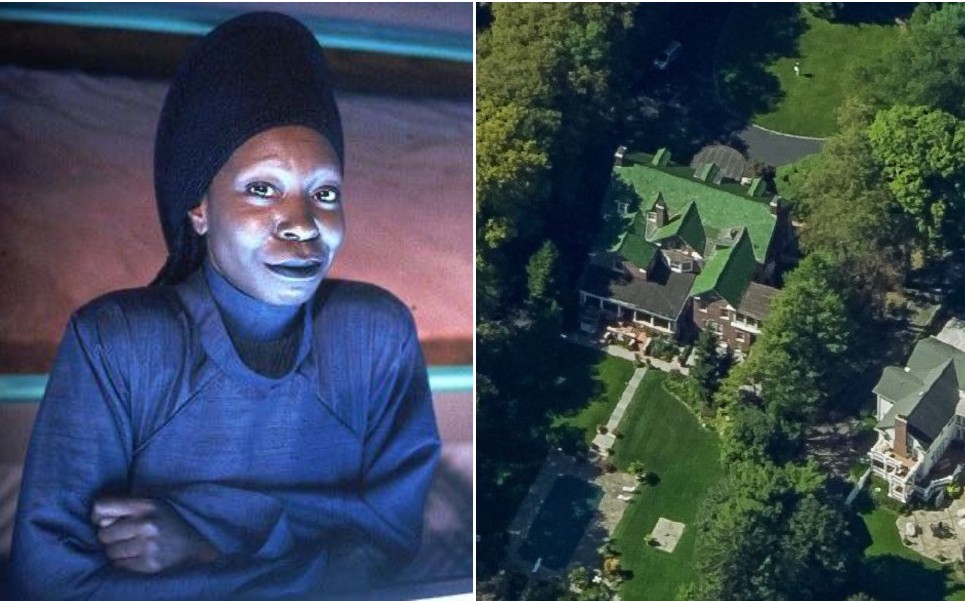 Credit: @afrocentricfilmscollaborative via Instagram / @urbansplatter via Pinterest
Sister Act star Goldberg is one of the biggest names in Hollywood, and the actress lives in this breathtaking New Jersey mansion in one of the state's most exclusive gated communities. Built in 1927, the colonial Georgian mansion was purchased by the Ghost actress in 2009, stretching almost 9,500-square feet.
17. Matthew Perry – $15 million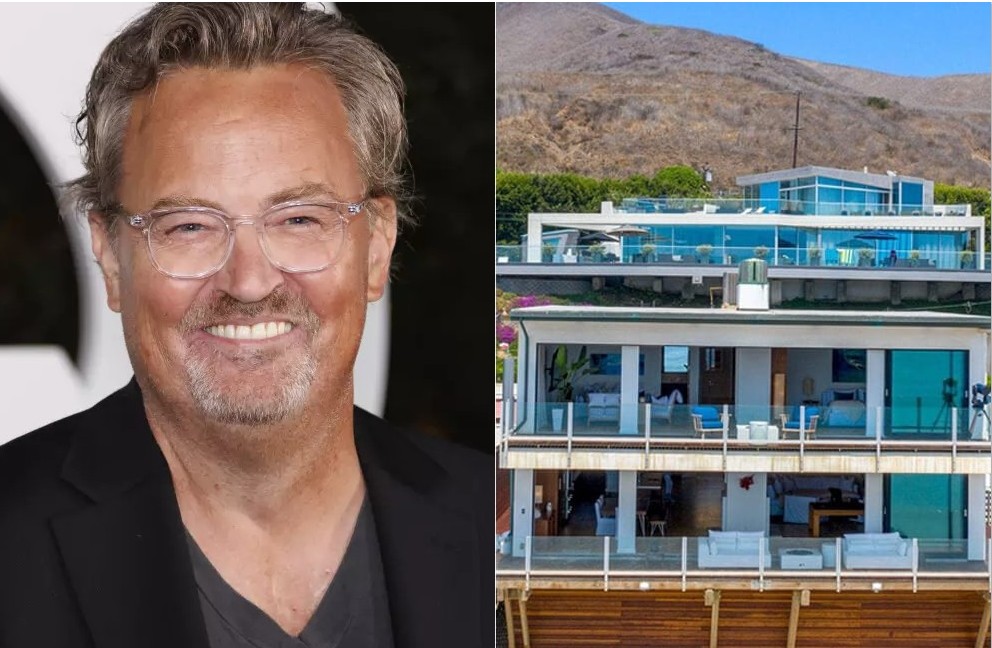 Credit: Willy Sanjuan / Invision via Associated Press / @homesnap via Pinterest.com
Friends star Perry hasn't exactly lit up the big or small screen since the show ended almost 20 years ago. Nevertheless, the actor has enjoyed great wealth and success, and in 2012 he splurged on this beachfront property in Malibu. He shelled out $12 million on the home, before listing it for $15 million in 2021 – eventually selling it for $13.1 million.
18. Beyoncé and Jay-Z – $88 million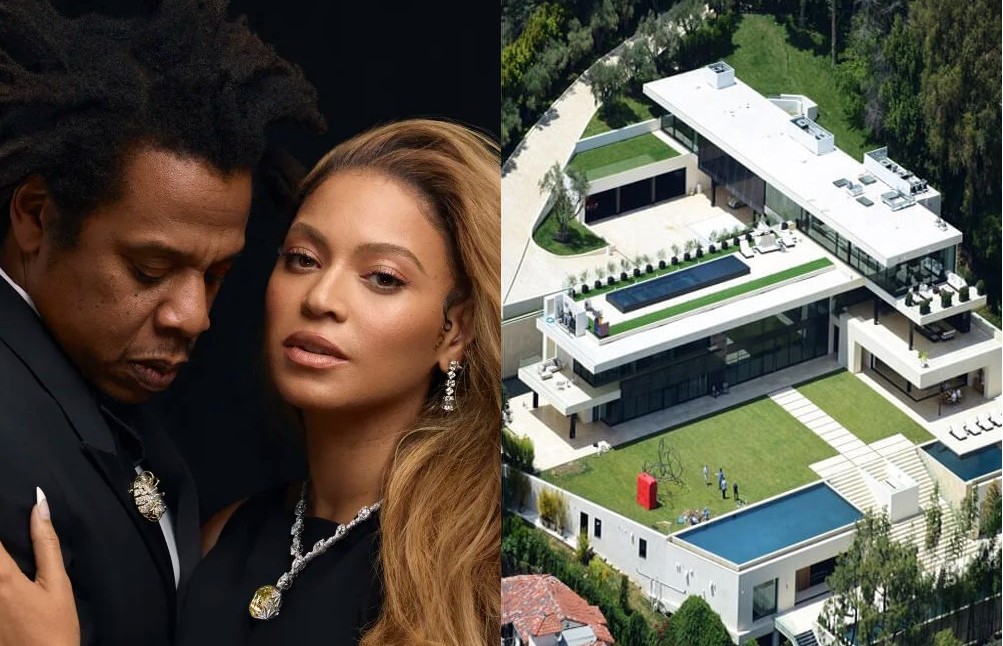 Credit: Mason Poole via Tiffany & Co / @doanewthing27 via Pinterest.com
One of the biggest celebrity power couples, these two boast a combined wealth of over $1 billion! They splashed out an eye-watering $88 million on this gorgeous Bel Air compound that is one of the great modern architectural marvels, it boasts more than 30,000 square feet of living space, and has a 15-car garage.
19. Joel Osteen – $10.5 million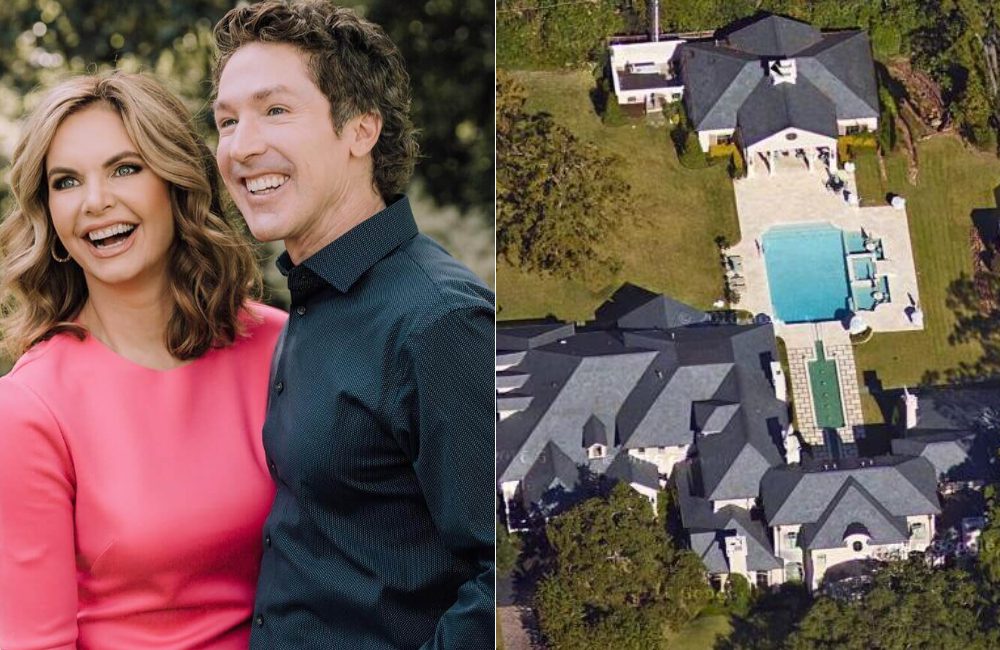 Credit: @lakewoodchurch.com/@reddit.com
Best-known as a pastor and public figure, Osteen has made his millions from writing and speaking, even launching his own clothing line. He shelled out more than $10 million for this lavish mansion in Houston's exclusive River Oaks area. The property has six bedrooms, six bathrooms, a large pool and a private guest house.
20. John Travolta – $10 million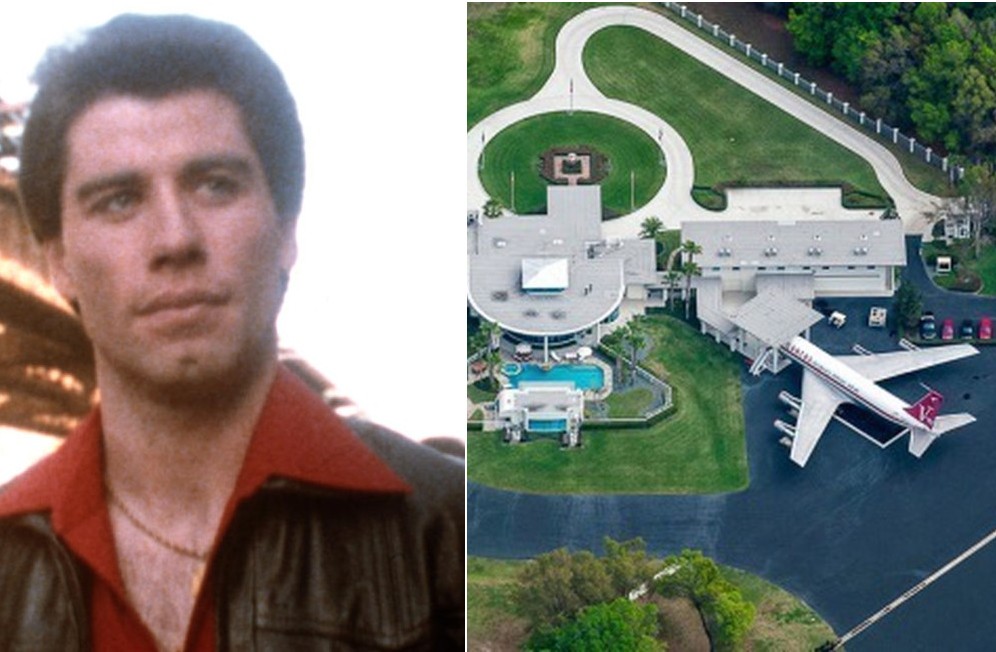 Credit: @DailyMail.com
Hollywood icon Travolta has enjoyed a successful career across many decades, which has allowed him to splurge on lavish properties like this one. This Ocala, Florida home situated in an exclusive gated community even comes complete with on-site parking for a private jet, in addition to having all the usual luxuries you'd expect.
21. Bill Gates – $125 million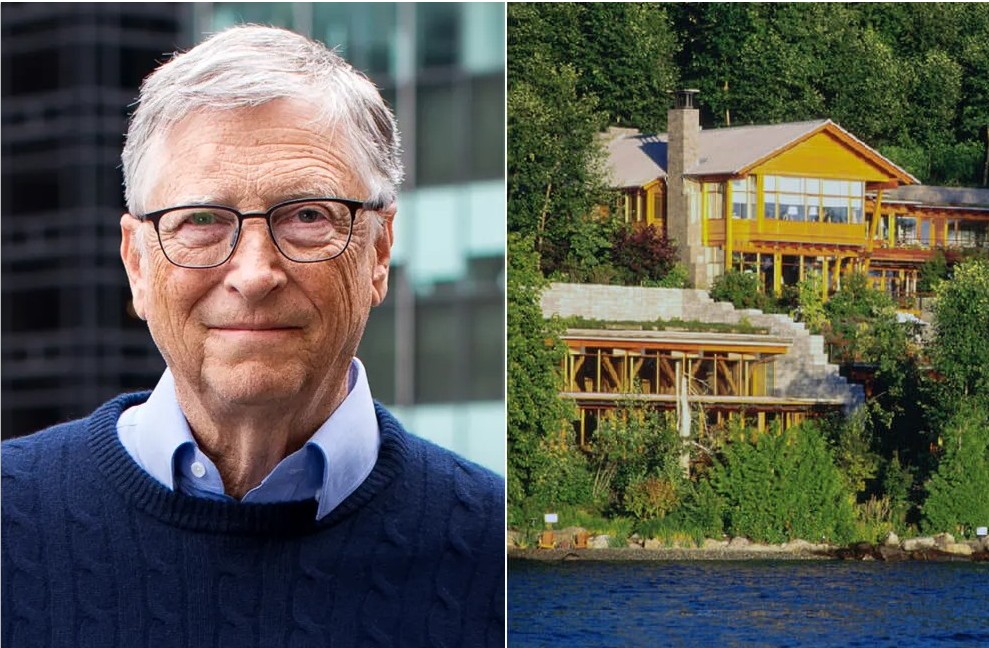 Credit: Ali Cherkis via Wired / @kaftipiperia via Pinterest.com
At one point the richest man in the world, Microsoft guru Gates has a famous Lake Washington mansion that even has its own entry on Wikipedia. The 66,000-square-foot home is worth $125 million comes complete with seven bedrooms, 18.75 bathrooms (yes, really), and even has its own personal dock.
22. Kris Jenner – $15 million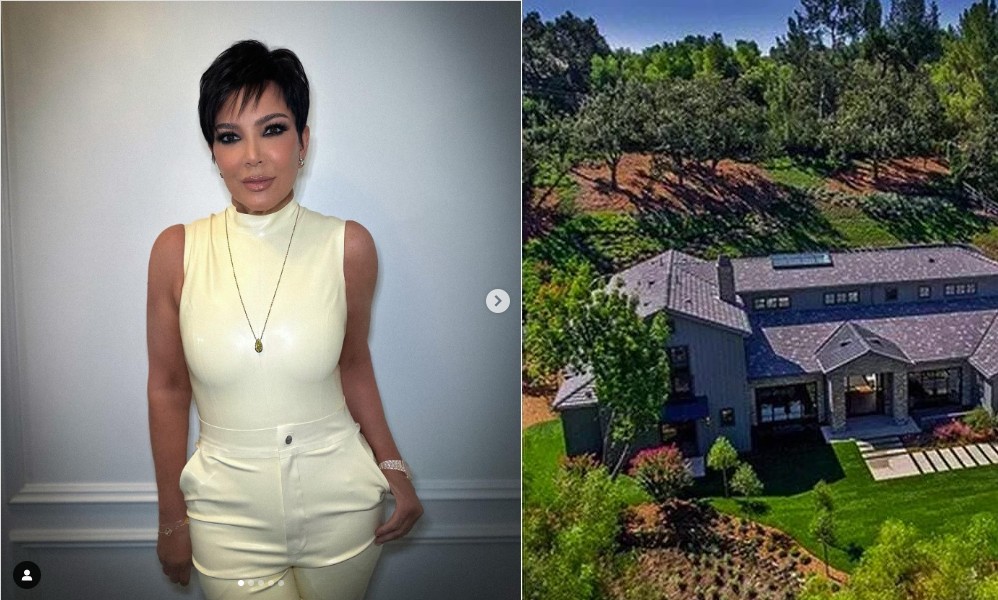 Credit: @krisjenner via Instagram / @parismatch via Pinterest.com
The matriarch of the Kardashian-Jenner empire has always been a shred businesswoman, and her property portfolio is mightily impressive. In 2020 she sold her Hidden Hills home for a cool $15 million, with the lucky buyer getting to enjoy 6 bedrooms, an enormous walk-in closet, and 9,450-square-foot of living space.
23. Prince Harry & Meghan Markle – $14.65 million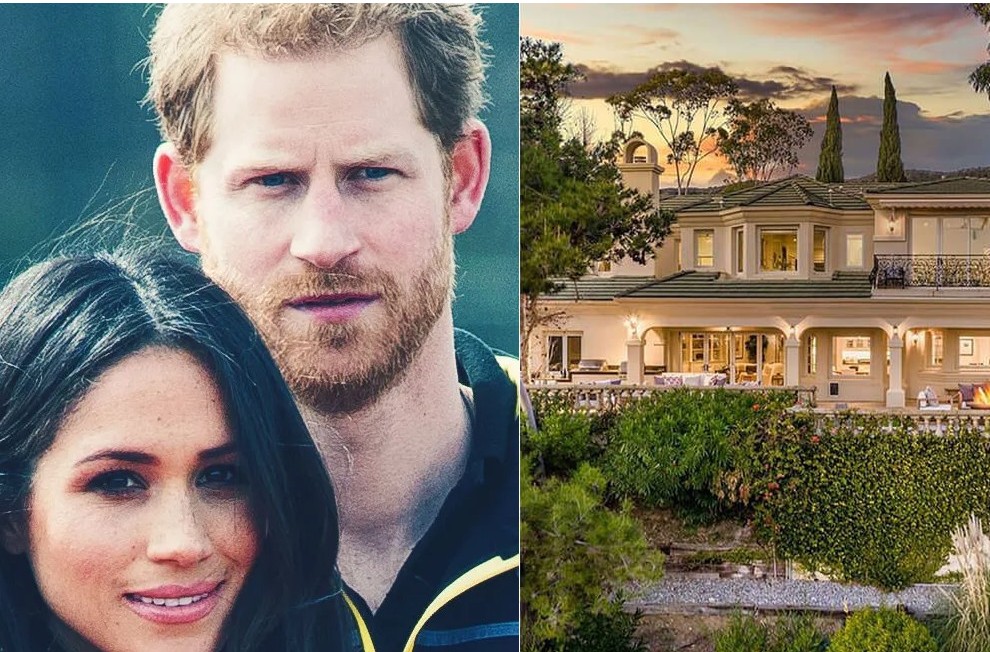 Credit: Samir Hussein via WireImage / @rubie7836 via Pinterest.com
After departing the Royal family in acrimonious circumstances, Harry and Meghan headed to California, splurging on this gorgeous Montecito mansion. With 18,000-square-feet of living space, 9 bedrooms, 16 bathrooms, and a tennis court, this is certainly a home fit for royalty.
24. Ellen Degeneres – $45 million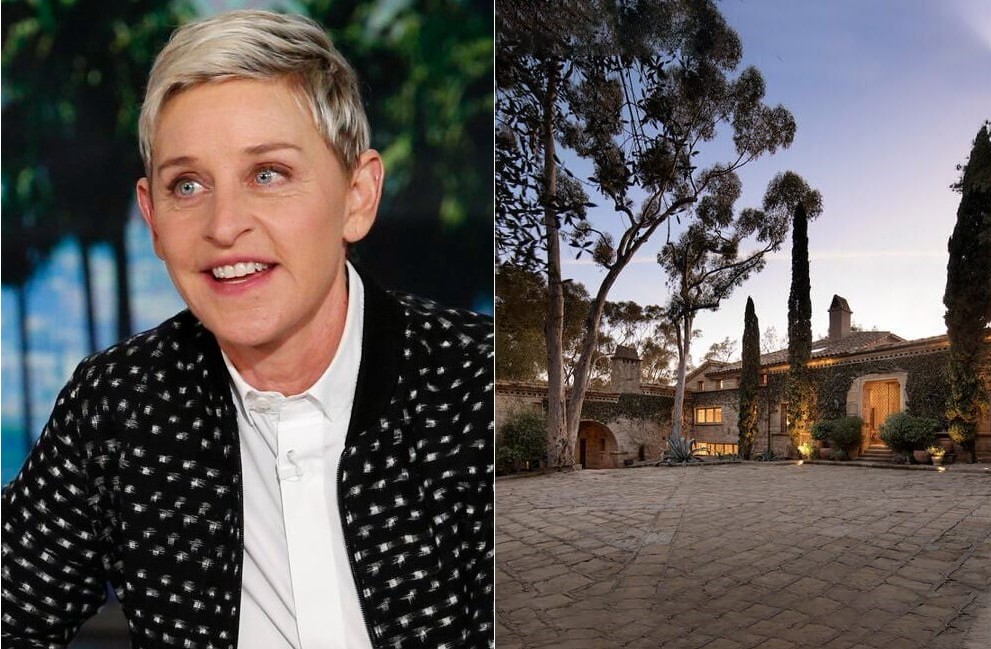 Credit: John Locher via AP / @beaumontcovert via Pinterest.com
One of the leading names in daytime television, as well as one of the most powerful women in entertainment, Ellen and her wife Portia listed their stunning Santa Barbara estate for a jaw-dropping $45 million. Designed in the 1930s, the mansion underwent some renovation work, including the addition of several libraries. A modern masterpiece.
25. Ryan Seacrest – $85 million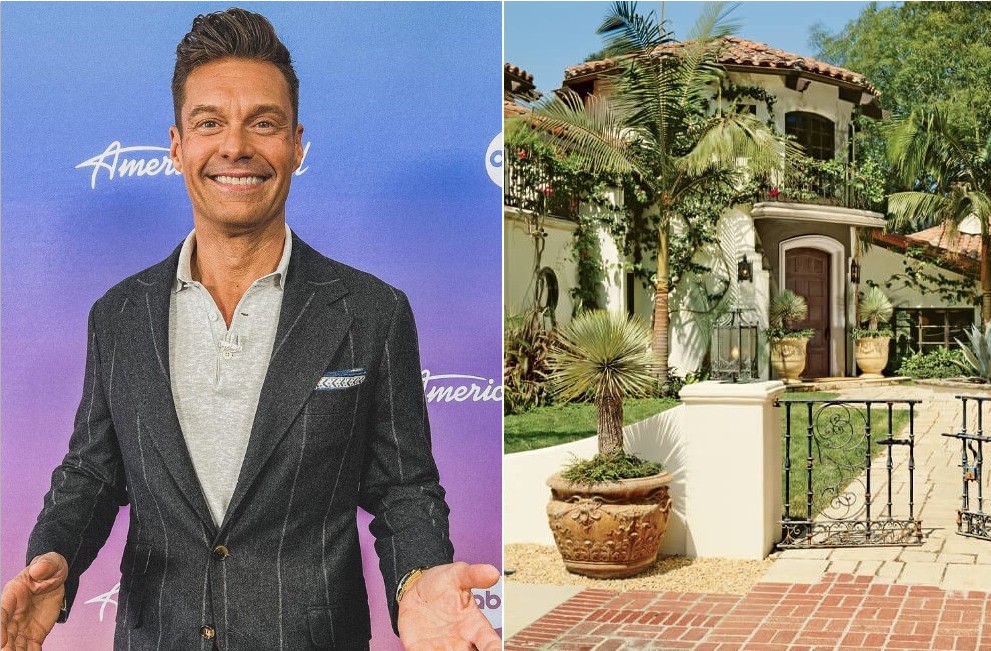 Credit: @ryanseacrest via Instagram / @ljiljanamijusko via Pinterest.com
Entertainment guru Seacrest is one of the most successful and popular names in American media. After buying this stunning $85 million mansion from Ellen, he did some serious renovations and customizations. This includes adding a pool house, gym, an underground garage and, last but not least, a bar too.
26. Jennifer Aniston – $21 million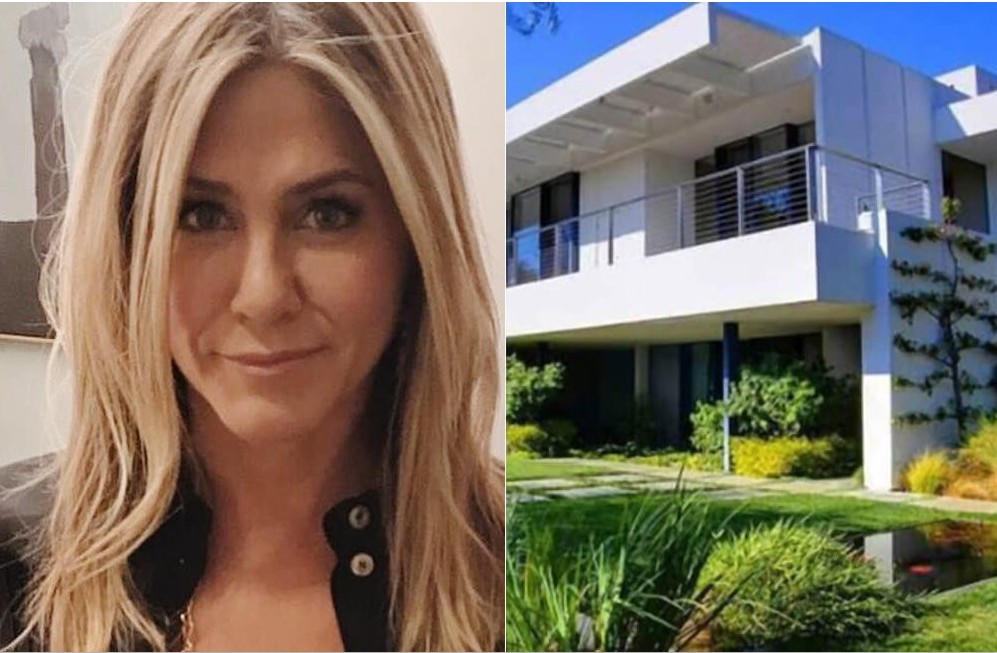 CRedit: @flawlessjenaniston via Instagram / @swankstalker via Pinterest.com
Friends actress Jennifer Aniston is one of the biggest stars in the world, and has one of the most stunning mansions we've ever seen. Her Bel Air residence set the Murder Mystery actress back cool $21 million. It's an 8,500 square-foot stunner, with Asian-inspired gardens; four bedrooms, six and a half bathrooms, and a huge wine cellar, this is certainly one of the most gorgeous homes on this list.
27. Justin Bieber and Hailey Baldwin – $25.8 million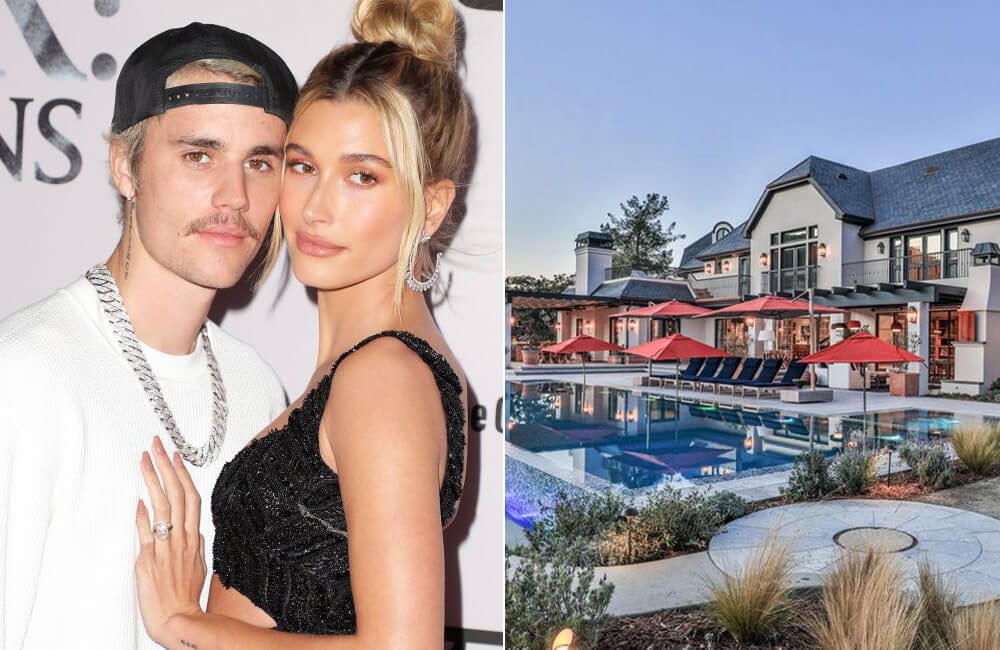 Credit: @amanda_granata01 / @idesignarch / Pinterest.com
Musical superstar Bieber has always had a rocky relationship with fame, but the Canadian pop idol married fellow celeb star Hailey Baldwin in 2018. The couple splashed out $25 million for this stunning $25 million home in Beverley Park in 2020. With seven bedrooms, ten bathrooms and a professional kitchen, these two are never going to be short of hosting power!
28. Sofia Vergara and Joe Manganiello – $26 million
Credit: GilbertFlores via Broadimage / @yolandasimeao via Pinterest.com
Modern Family star Vergara and How I Met Your Mother actor Manganiello are one of the most gorgeous couples in Hollywood. They bought this stunning mansion in Beverley Park in 2020 for a whopping $26 million. Built in 1999, this Tuscan-style estate is pretty breathtaking, and has some of the most wonderful gardens we've ever seen.
29. Lori Laughlin – $35 million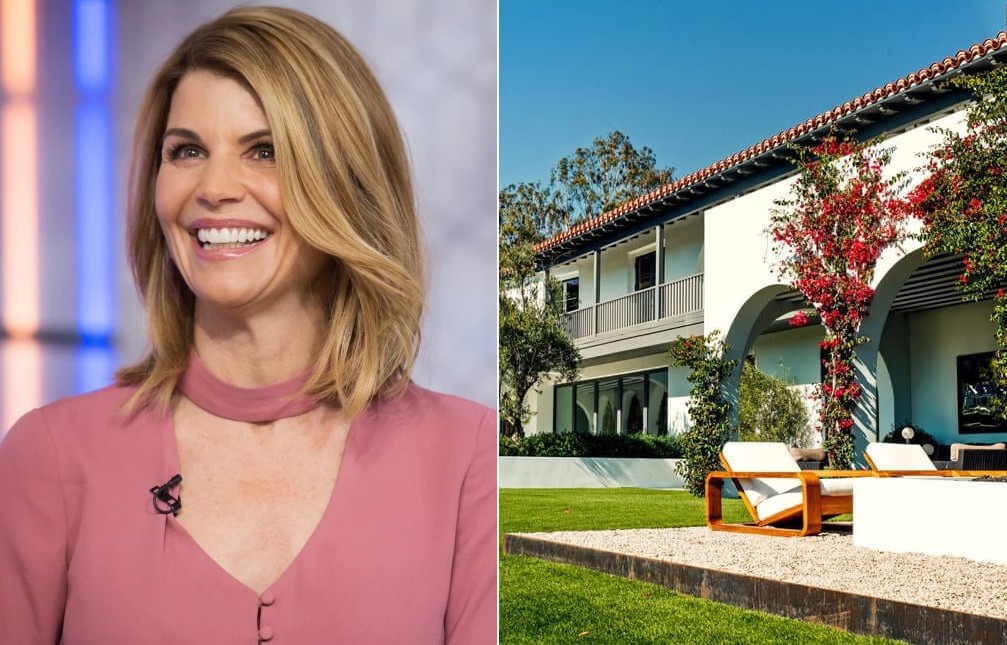 Credit: Nathan Congleton via TODAY / @fotoscapes via Pinterest.com
Full House actress Loughlin's career was marred in later years by the college admissions scandal but, in happier times, she and her husband Mossimo Giannulli put their Bel Air mansion up for sale for $35 million. A masterpiece, this 12,000-square-foot home has a stunning pool, beautiful gardens, and a stunning terrace.
30. Will and Jada Pinkett Smith – $42 million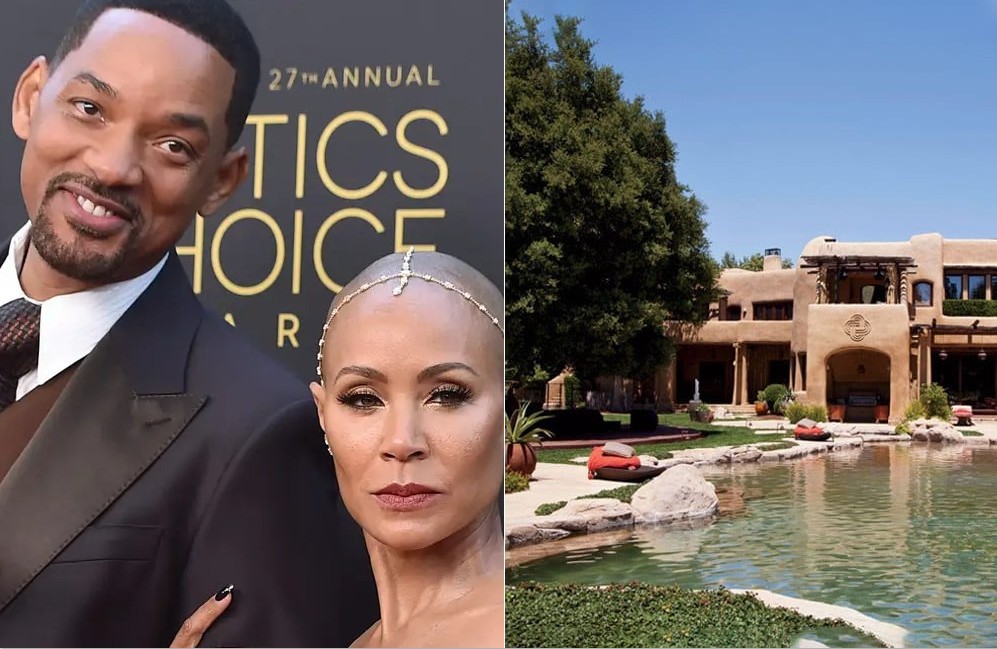 Credit: Jordan Strauss/Invision via AP / @GraziaUK via Pinterest.com
The Smiths have been together for what feels like an eternity and sure have weathered some storms in their relationship. Their stylish $42 million mansion is perfectly in keeping with what we would expect from this power couple. With trendy decor and stunning architecture, this is every inch the celebrity home.
31. Tom Cruise – $39.5 million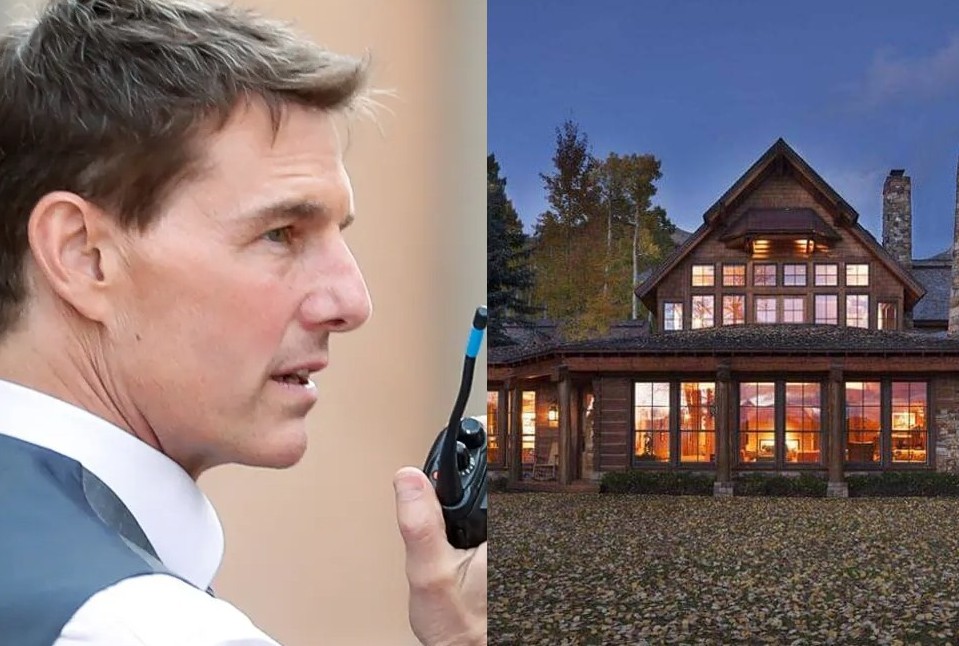 Credit: @PropertyWala via Facebook.com
Colorado is one of the most breathtakingly beautiful states in the country, and that makes it the perfect choice for the biggest movie star in the world. Cruise purchased his close-to $40 million mansion in Telluride, which sits on 320-acres of land, and includes plenty of hiking and dirt bike trails for the adrenaline junkie to unwind.
32. Kim Kardashian – $17.8 million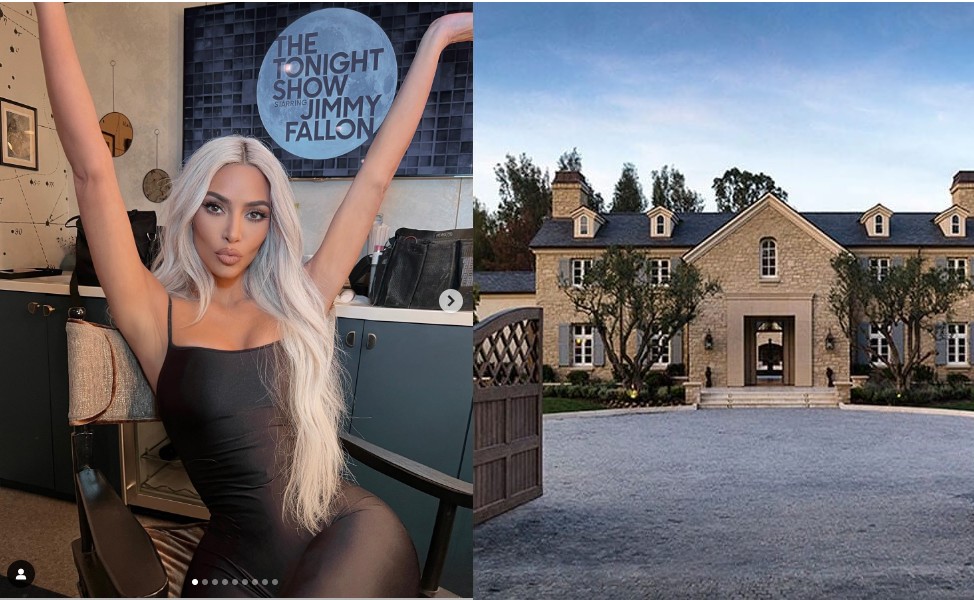 Credit: @kimkardashian via Instagram / @elle via Pinterest.com
As one of the most famous women in the world, Kardashian owns plenty of homes – her real estate portfolio comes in at close to $100 million! Her Bel Air mansion includes gold-plated toilets and a refrigerator containing Swarovski crystals. It also boasts two swimming pools, two vineyards, and a 1,000-square-foot entertainment pavilion.
33. George Lucas – $28 million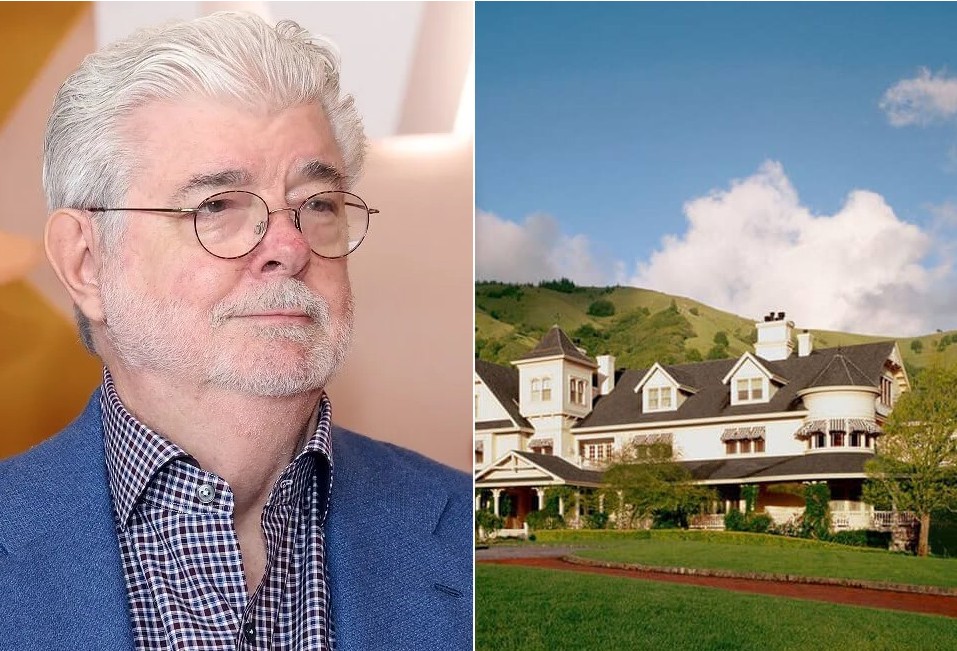 Credit: Taylor Hill via FilmMagic / @ArchDigest via Twitter.com
Star Wars creator Lucas is one of the richest men in America, and his Skywalker Ranch is not just a home, it's a filming location to boot! Lucas spent $100 million renovating the 4,700 acre property, adding a 300-seater theater, two-storey library, and an underground parking garage that can hold more than 200 cars.
34. Britney Spears – $8.95 million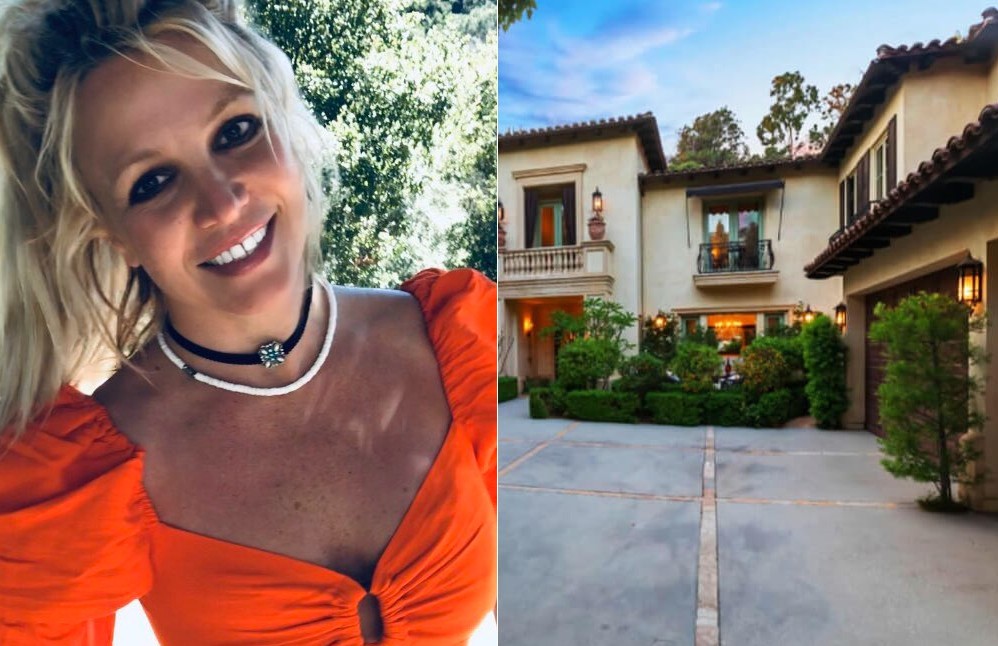 Credit: @britneyspears via Twitter.com / @AimeeStern3 via Twitter.com
Queen of Pop Britney is among the most iconic pop stars in the world, and it makes sense that her residence would be equally iconic. The "Baby One More Time" singer lives in a stunning mansion that measures almost 7,800 square feet and is located in the highly-exclusive Beverly Hills. Designed with Mediterranean influences, the mansion has a whopping six bedrooms and seven bathrooms.
35. Tom Brady – $40 million
Credit: Mike Segar via Reuters / @buzzfeed via Pinterest.com
NFL legend Brady is widely recognized as the greatest Quarterback of all time! He and his family once lived in this $40 million luxury estate in a 12,112-square-foot mansion that includes a yoga studio, gym, and swimming pool. TB12 and his loved ones had to give up the pad and move to Florida when the star joined Tampa Bay Buccaneers.
36. Kathie Lee Gifford – $10.5 million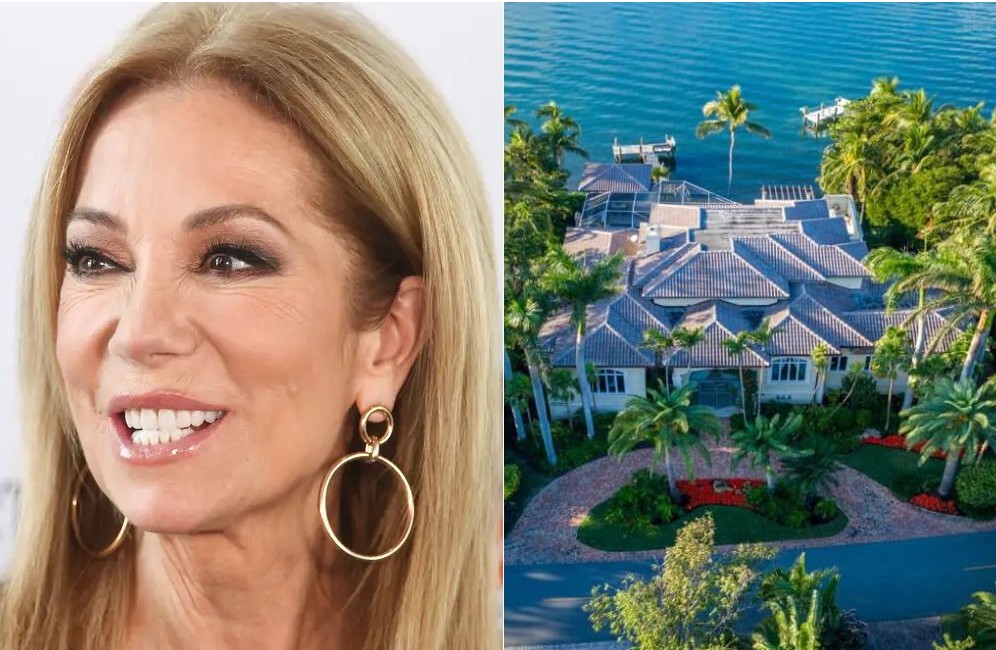 Credit: Andy Kropa via Invision / @wishpromocodeu via Pinterest.com
One-time daytime TV guru Gifford shocked fans when she gave up her her role as host of Today to pursue a career as an actress and film producer. Her real estate portfolio is pretty impressive too, and this Key Largo estate is the crowning jewel. With more than 11,000-square-feet of space, this is the getaway home you would expect from such a successful woman.
37. Elvis Presley – $30 million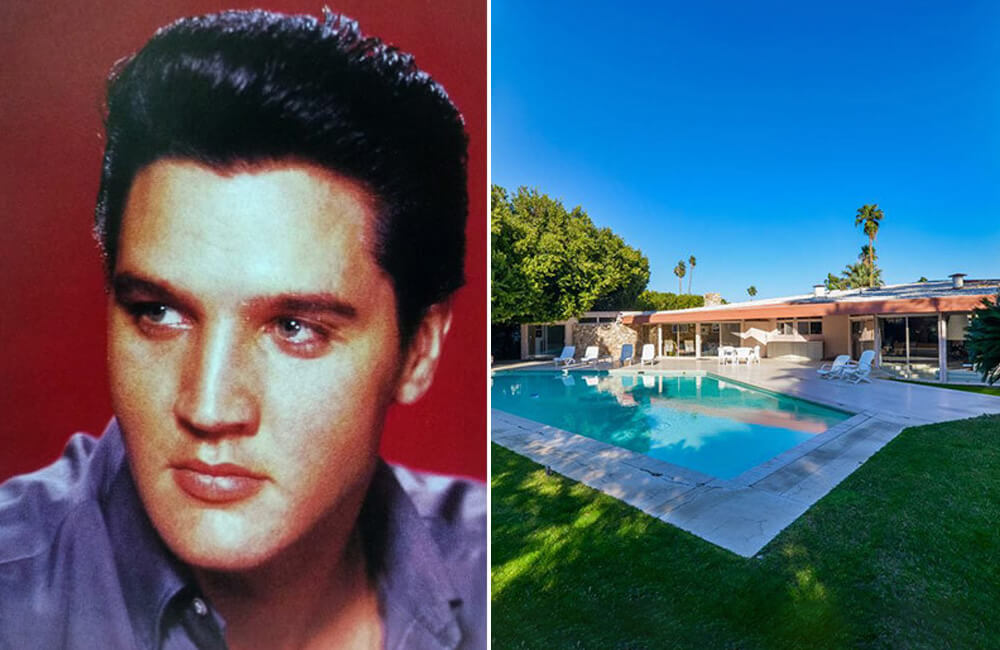 Crerdit: @The_Facegirl / @dlbeaver061 / Pinterest.com
The King was known for his lavish lifestyle and stunningly opulent home. His Beverly Hills mansion is a 7-bedroom Tudor masterpiece, sitting on approximately two and a half acres of land. The property even has its own Japanese teahouse, surrounded by a huge koi pond. The interior and exterior design is everything you would imagine from a rockstar.
38. John Legend & Chrissy Teigen – $17.95 million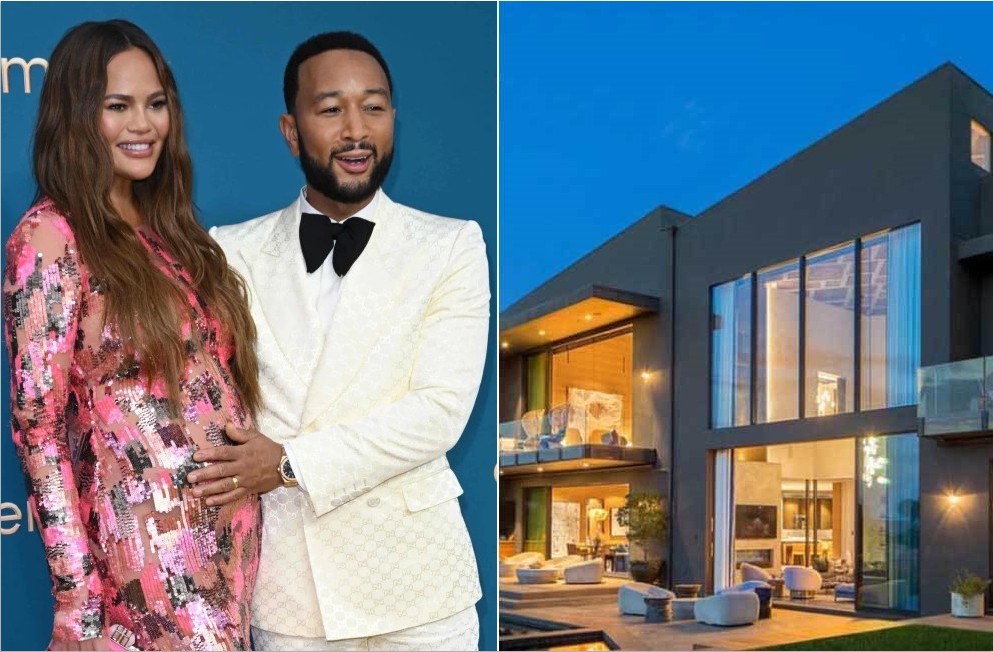 Credit: Robyn Beck via AFP / @AlmostHomeFL via Twitter.com
Legend and Teigen live in this stunning Beverly Hills home, a mid-century mansion that was initially owned by Rhianna. The power couple hired interior designer Don Stewart to revamp the kitchen, and add some pretty amazing value to the property. Considering they paid $14 million when purchasing it, they're set to make a tidy profit when they sell.
39. Jay Leno – $13.5 million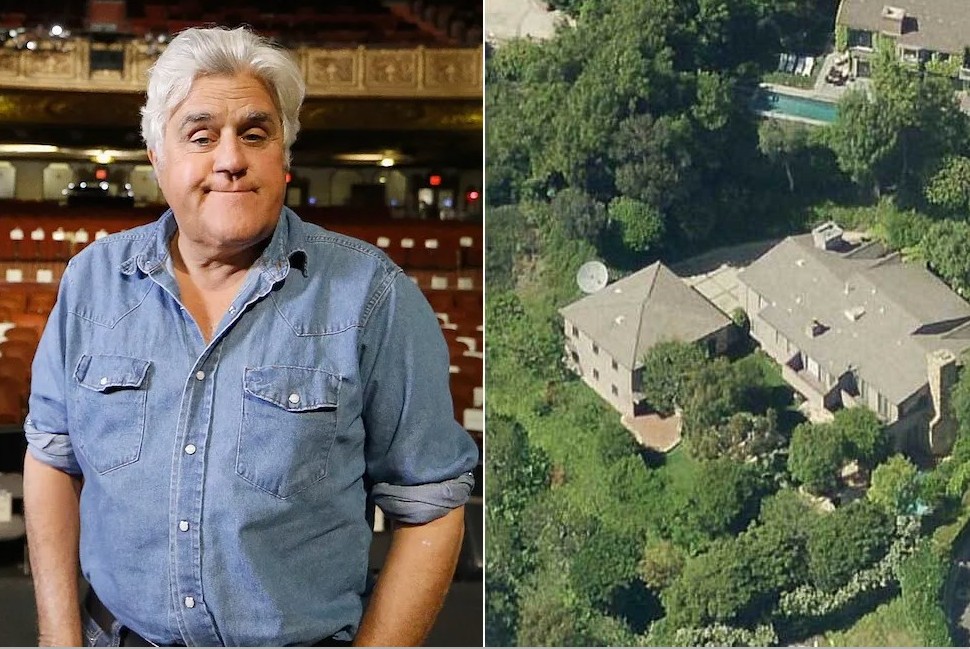 Credit:John Lamparski via WireImage / @vglobetrotting via Pinterest.com
Jay Leno is an American institution these days, and his huge success reflects in his property of choice. The talk show host's Beverly Hills mansion is a stunning home, with a 2,000-square-feet garage that can house 6 cars. Petrol head Leno is known for his eclectic and pricey car collection, and though it is not housed here, he still has a few of his stunning vehicles at this pad.
40. Jesse Tyler Ferguson – $8.7 million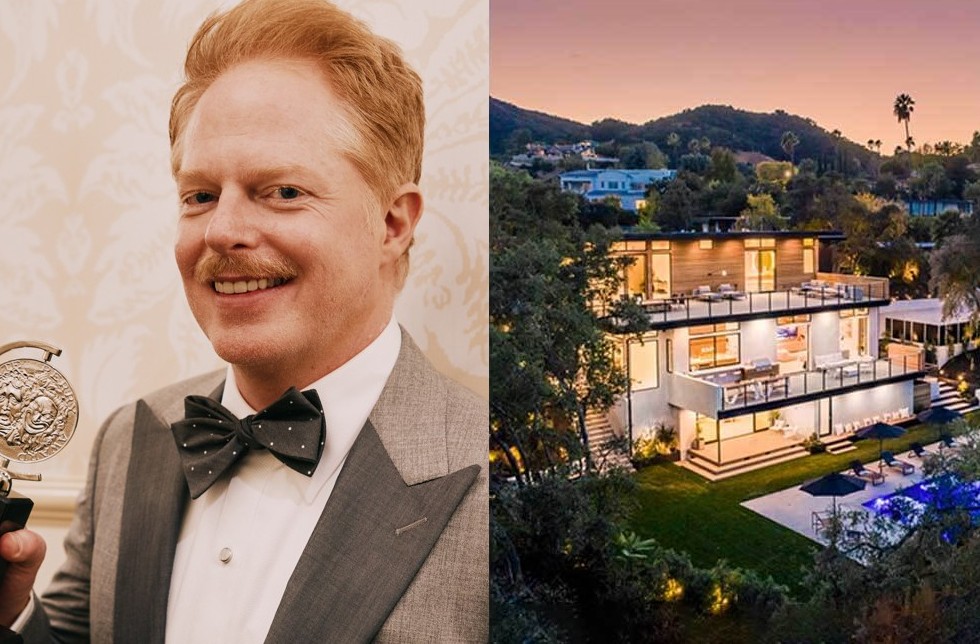 Credit: Emilio Madrid via Broadway.com / @aalvis2000 via Pinterest.com
Modern Family star Ferguson and his husband splashed out almost $9 million on this gorgeous Encino property, a Spanish Colonial mansion once owned by Batman star Robert Pattinson. With seven bedrooms and eight bathrooms, this 9,081 square feet of opulence has a stunning backyard optimised for privacy. It even comes with its own amazing pool.