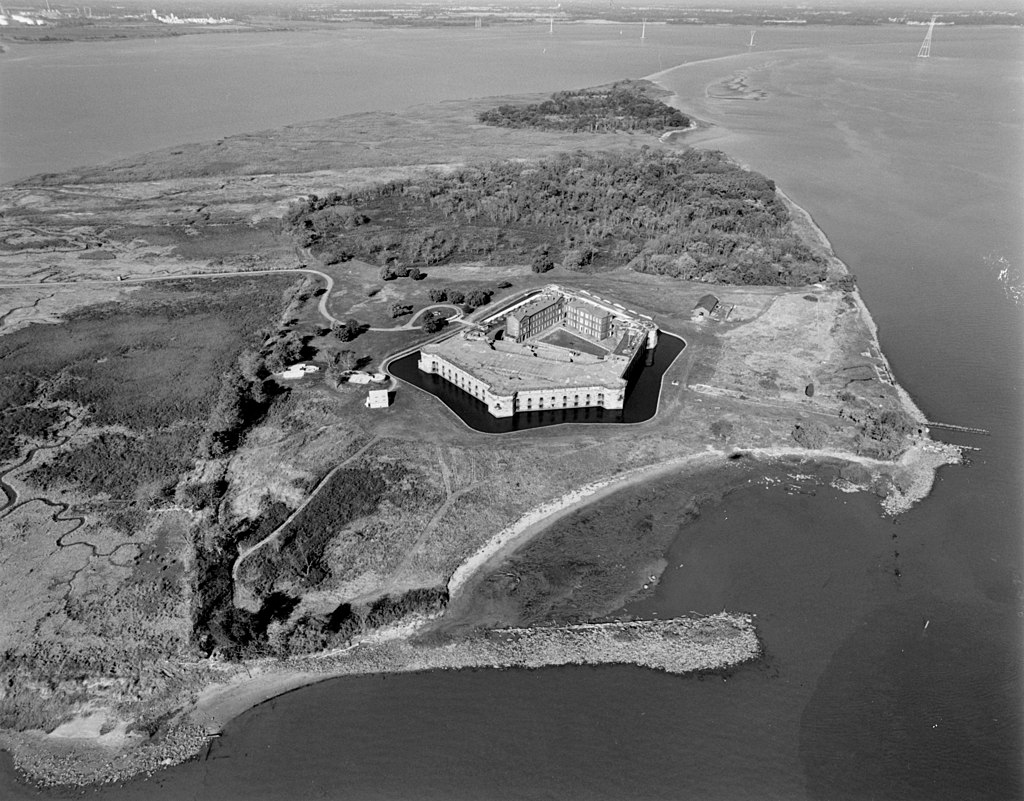 Alabama: Sloss Furnaces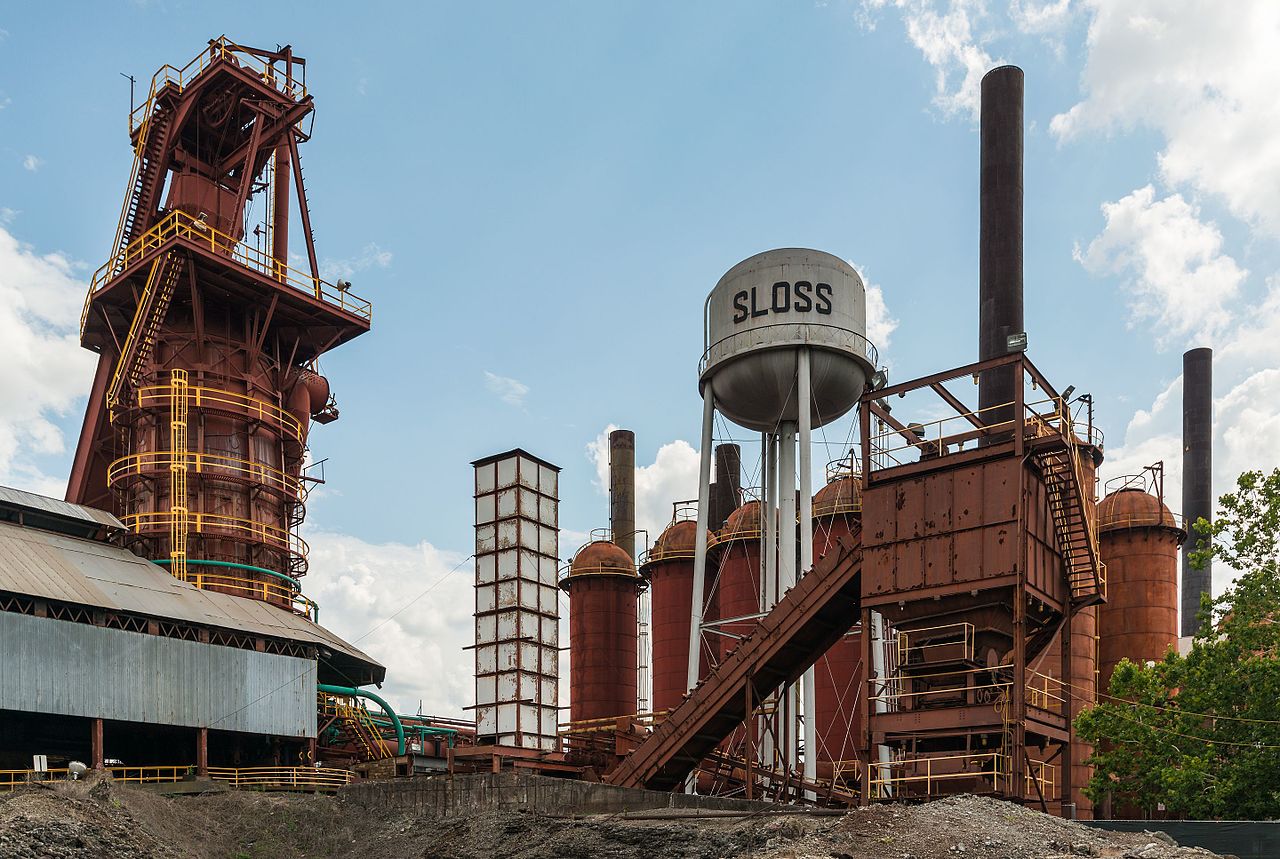 Credit: Dxr via Wikimedia Commons
Now a national landmark, Sloss Furnace has long been said to house paranormal activity. The pig-iron blast furnace burned bright for over 100 years, and inhumane working conditions claimed many lives. Factory owner James Withers Sloss was dissolved after falling into his machinery, supposedly haunting the halls of his factory. Probably looking for union activity.
Alaska: Kennecott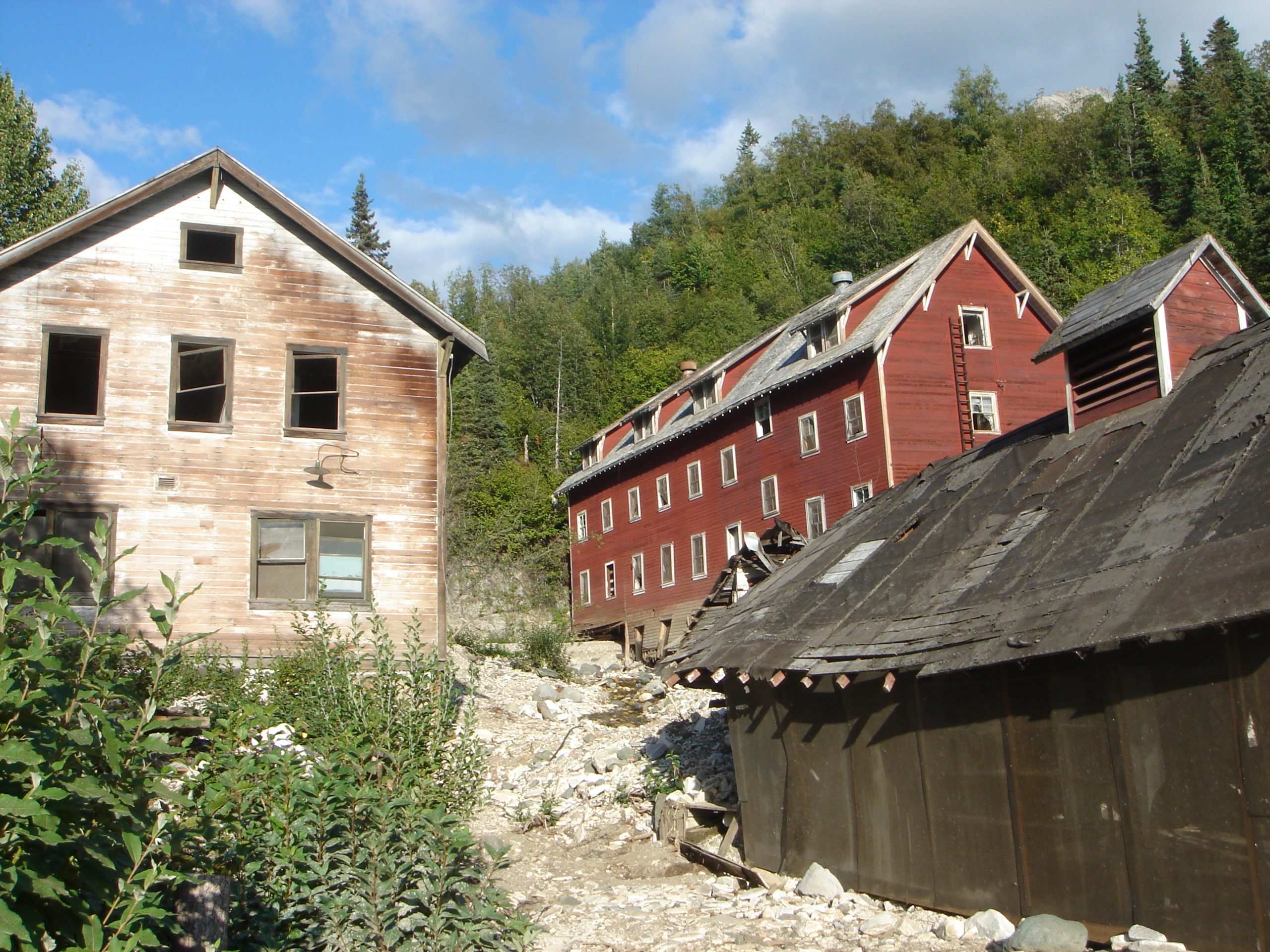 Credit: sueswim03 via Wikimedia Commons
America's relatively short history as a nation is full of the construction and abandonment of industry towns. The ghostly skeletal remains of Kennecott are one such example, having sat rotten and rusted since the 50s. The copper that brought civilization dried up, and the families that served as guardians in its final years spoke of hearing ghostly miners, but clarified they hardly knew them.
Arizona: Lost Dutchman State Park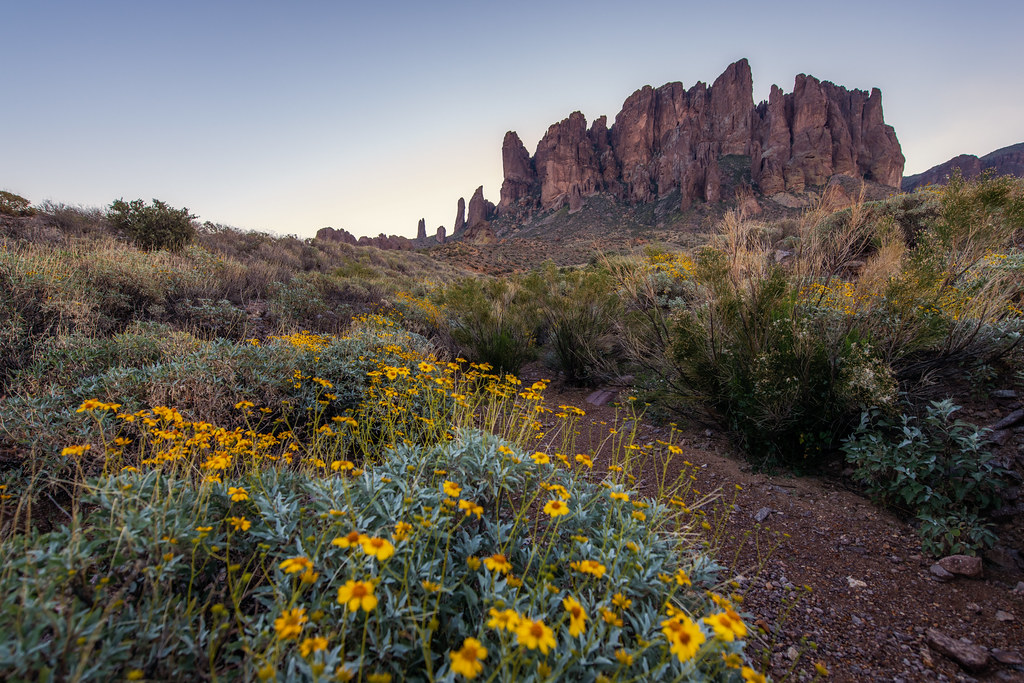 Credit: Geoff Livinstone via Flickr
Legends say this national park is home to a payload of gold unlike any other. A $200 million dollar treasure trove sits somewhere among the vast expanse of shrubbery, ancient caves, and arid dirt, which has claimed the lives of many who sought to unearth it.
Arkansas: Crescent Hotel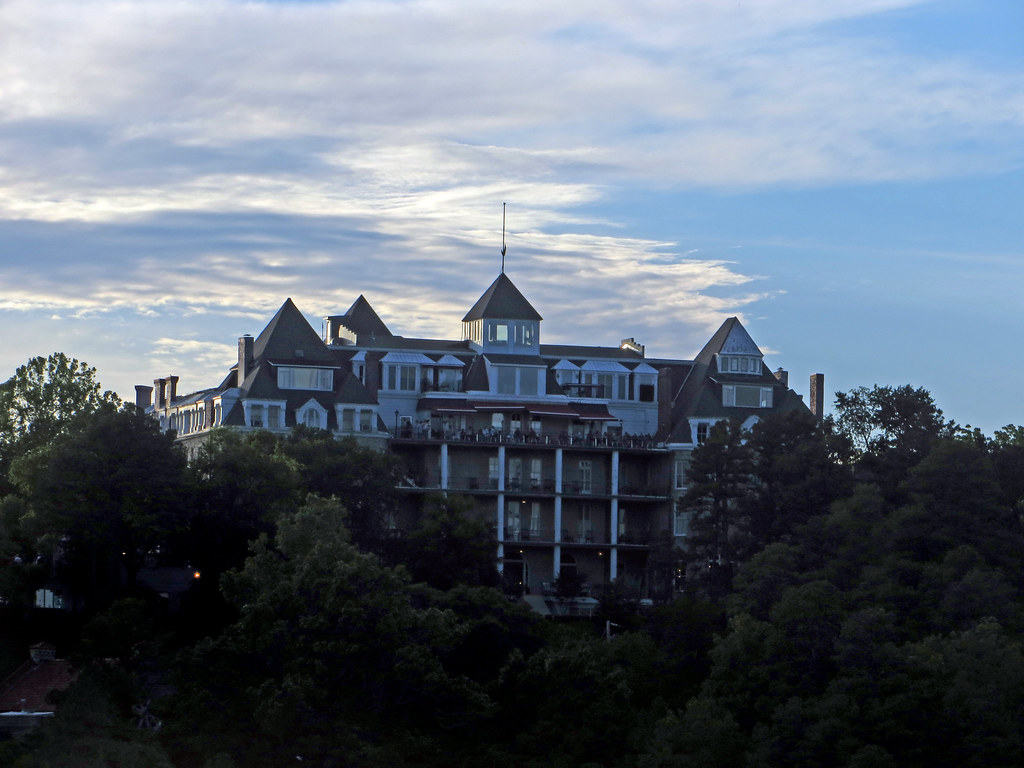 Credit: Granger Meador via Flickr
You can spend an entire night in this haunted location, as the Crescent Hotel is still in operation. It has become a popular destination in its own right, but many make the voyage to catch a glimpse of the ground's ghosts. The "Girl in the Mist" and Room 208 are two of the most popular ghost tour tales among guests.
California: Bodie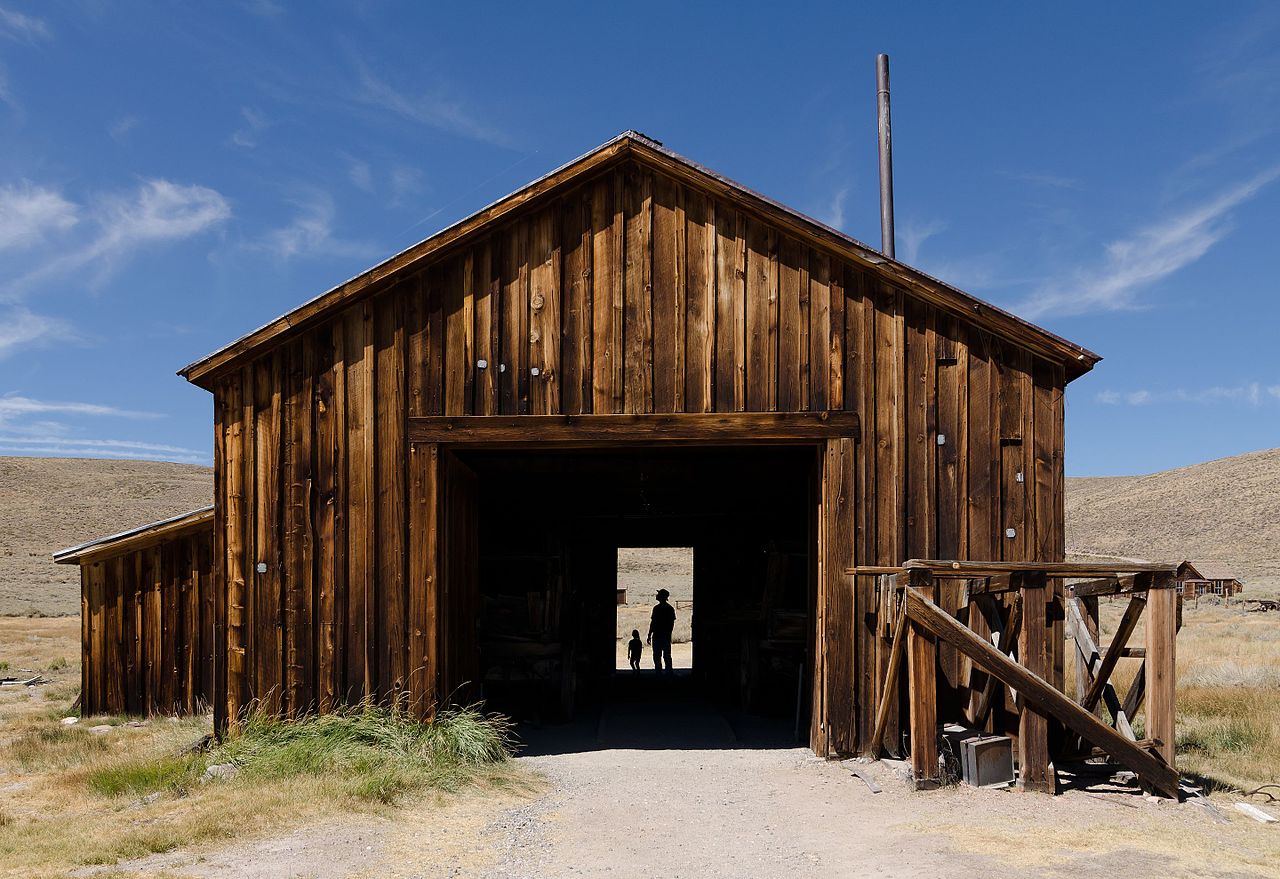 Credit: Kingofhearts via Wikimedia Commons
Bodie was a gold-rush mining town with a population of 8000 at its peak. The area has spawned many folktales, and served as the setting for a few novels, due to it's eerie and desolate appearance. It was first labeled a ghost town by the San Francisco Observer in 1919 and has since become a popular spot for tourists interested in the afterlife.
Colorado: St Elmo
Credit: Dariusz Kowalczyk via Wikimedia Commons
St. Elmo is one of the best-preserved ghost towns in America. A fire in the business district hit the local economy hard and marked the downfall of the town and one extravagant family who lived there. Many of the haunts are tied to the Starks, and their elitist matriarch Anabelle. Misfortune and trauma followed her family, who apparently never left the grounds.
Connecticut: Old Newgate Prison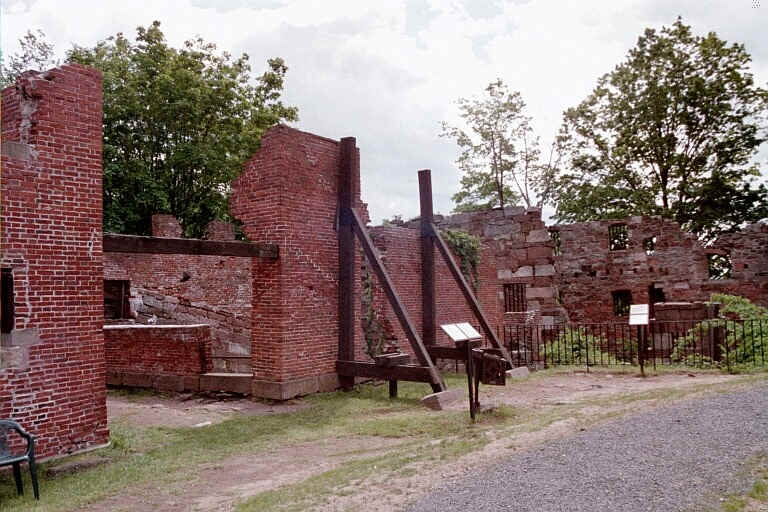 Credit: 5ju989nfhs50 via Wikimedia Commons
Not only is it a haunted prison, it's the state's first official prison and housed Revolutionary War criminals. That is fertile ground for a great haunting, and a botched escape attempt by Confederate soldiers is thought to be the source of the spiritual activity. It turns out that without slaves, the South couldn't even start fires without suffocating one of their own.
Delaware: Fort Delaware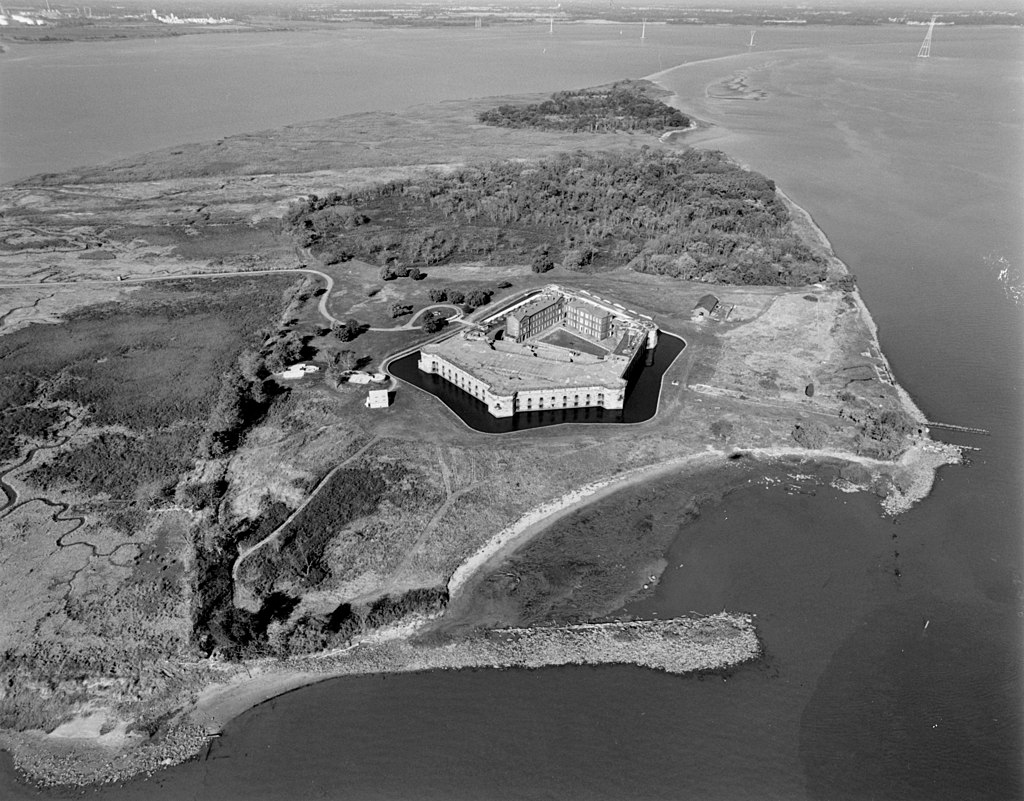 Credit: Michael Swanda via Wikimedia Commons
Built as a Union stronghold, Fort Delaware dominates Pea Island in the Delaware River. Showing the US's fondness for Pentagons, the fort also served as a prison, holding 11,000 Confederate soldiers at its maximum capacity. Though conditions were about average, the density meant disease ran rampant, leading to around 2,500 deaths and subsequent hauntings.
Florida: Old St. Johns County Jail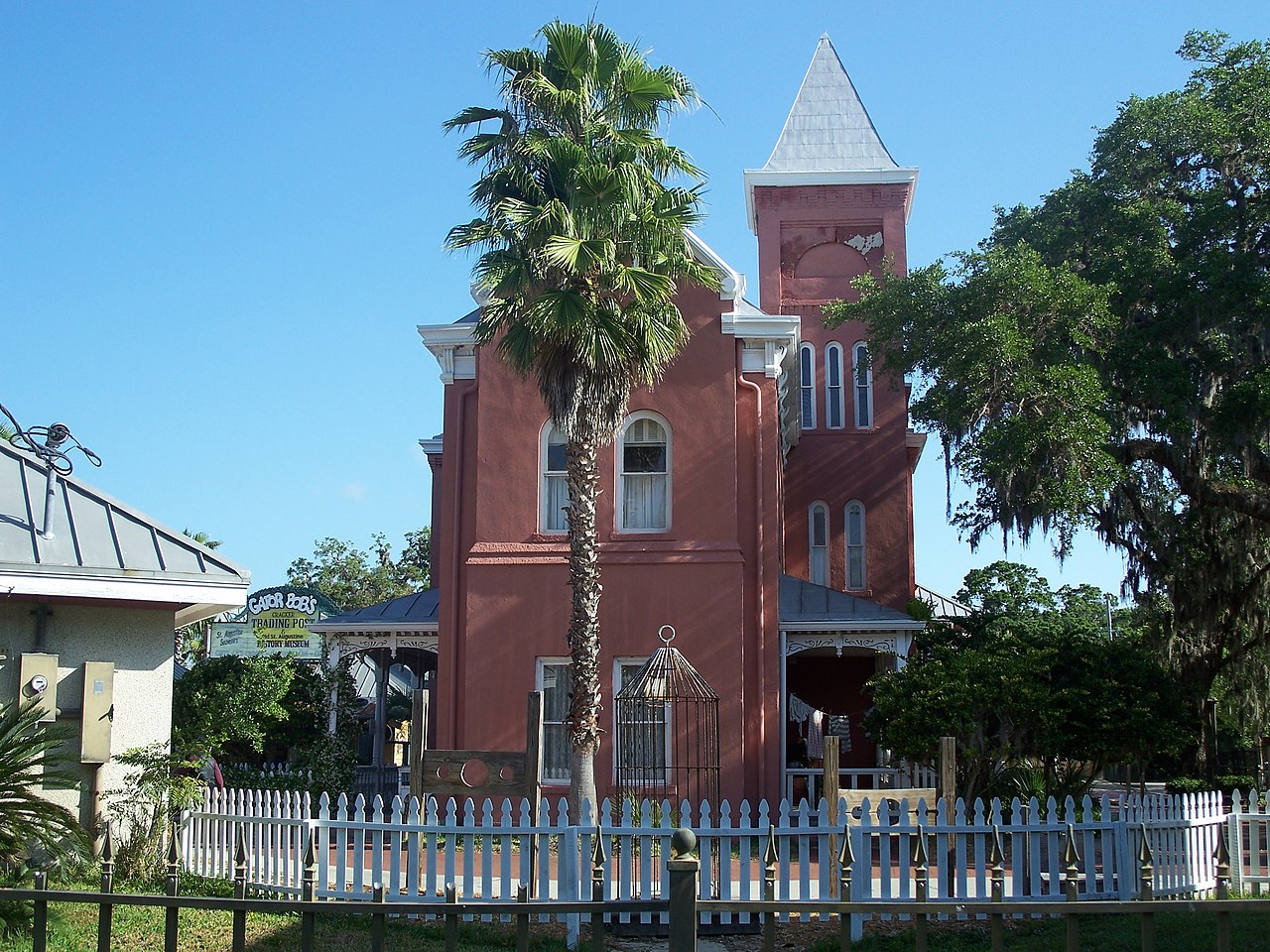 Credit: Ebyabe via Wikimedia Commons
St. Johns was the scene of some pretty grizzly stuff. Minimum security prisoners were used for slave labor on surrounding farmland, which often led to sharing cells with animals. The maximum security wing housed the violent and those on death row, with the prison's gallows hanging a total of eight men. It's now a tourist attraction and a very fun day for the family.
Georgia: Lucas Theatre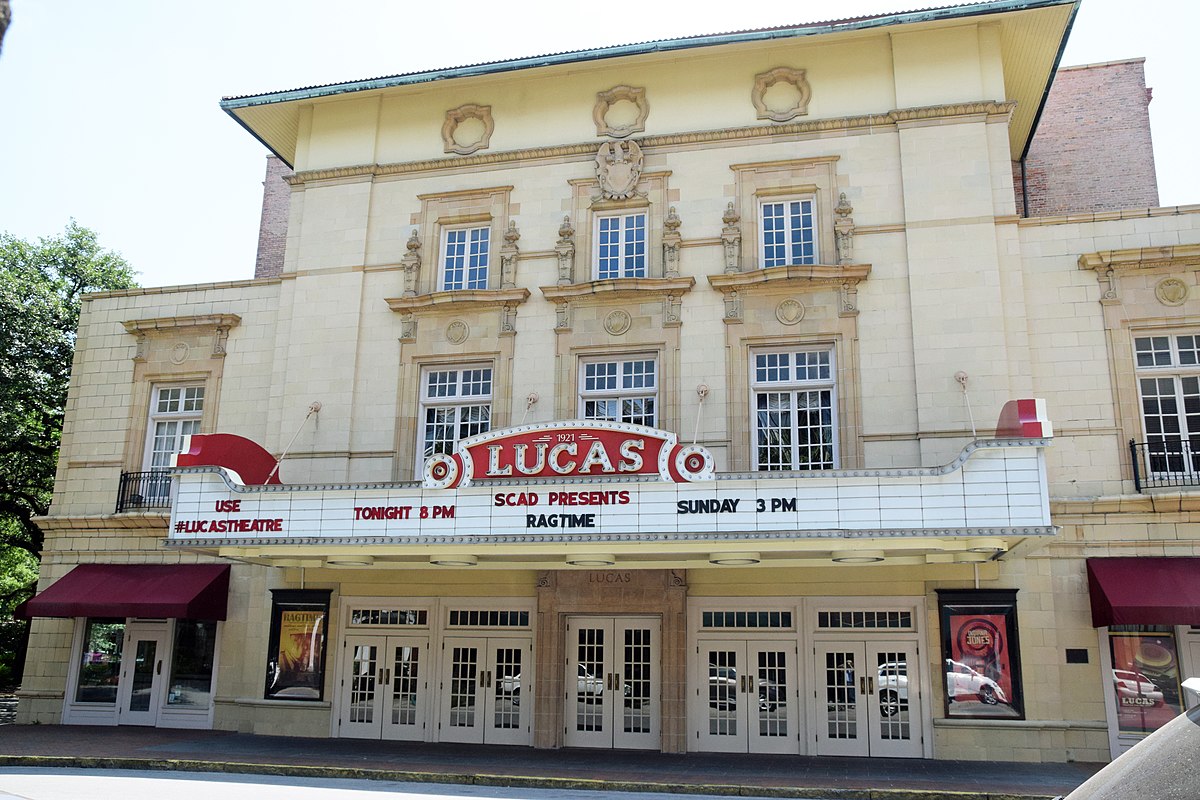 Credit: Bubba73 via Wikimedia Commons
Savannah is home to several haunted theatres. The entire state has an enormous concentration of ghostly goings-on, but Lucas Theatre is known to be a particular hotbed. A local legend describes a shooting that left several patrons dead and the ticket-taker wounded, and the sound of the applause they never gave still echoes through the stalls.
Hawaii: 'Iolani Palace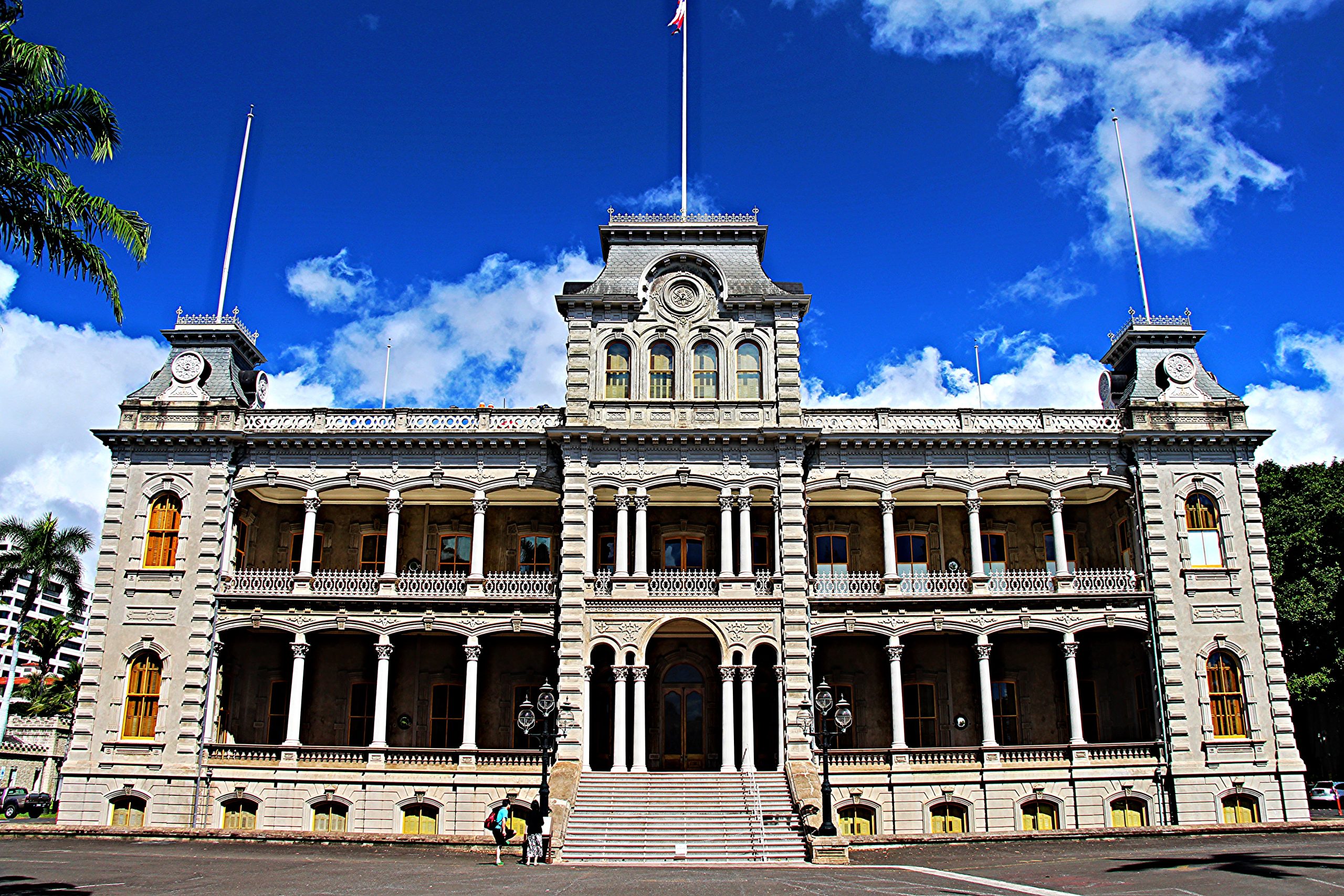 Credit: Jason Raia via Wikimedia Commons
Today, this palace in Hawaii's capital of Honolulu stands as a museum of the rich history of the island and its people. The building is said to be haunted by the ghost of the island's only Queen regent and final monarch, Liliʻuokalani. Though she didn't die in the palace, visitors claim to hear chanting and music within its walls.
Idaho: Old Idaho Penitentiary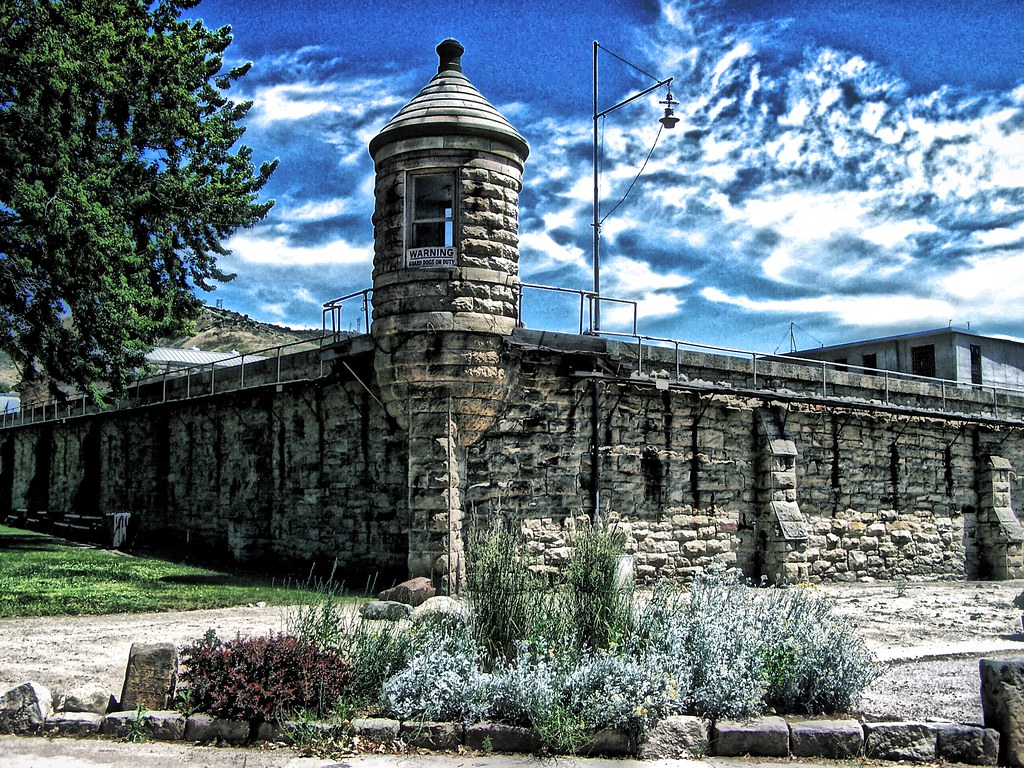 Credit: Bill Badzo via Flickr
While it housed the assassins of governors and saw several riots and ten executions, the saddest story of Old Idaho revolves around Dennis. He was a stray cat found in 952 and remained on the grounds for 16 years. The inmates adored him and gave him a burial in the yard upon his death. Guests believe they see him skulking around.
Illinois: Congress Plaza Hotel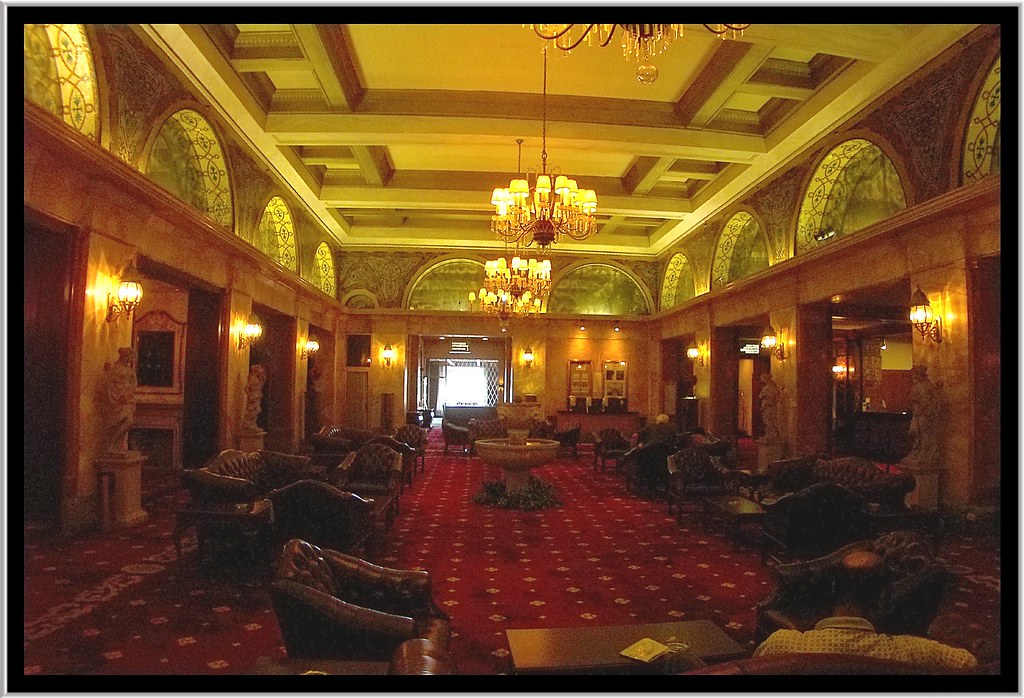 Credit: Onasill via Flickr
This hotel inspired Stephen King's 1408 if you need an idea of how notoriously spooky it is. The ghost of Al Capone, who had a headquarters set up in his room on the 8th floor, is spotted frequently by guests. That must be where he did all the tax avoidance. Al Capone that is… Stephen King pays his taxes, allegedly.
Indiana: Indiana Medical History Museum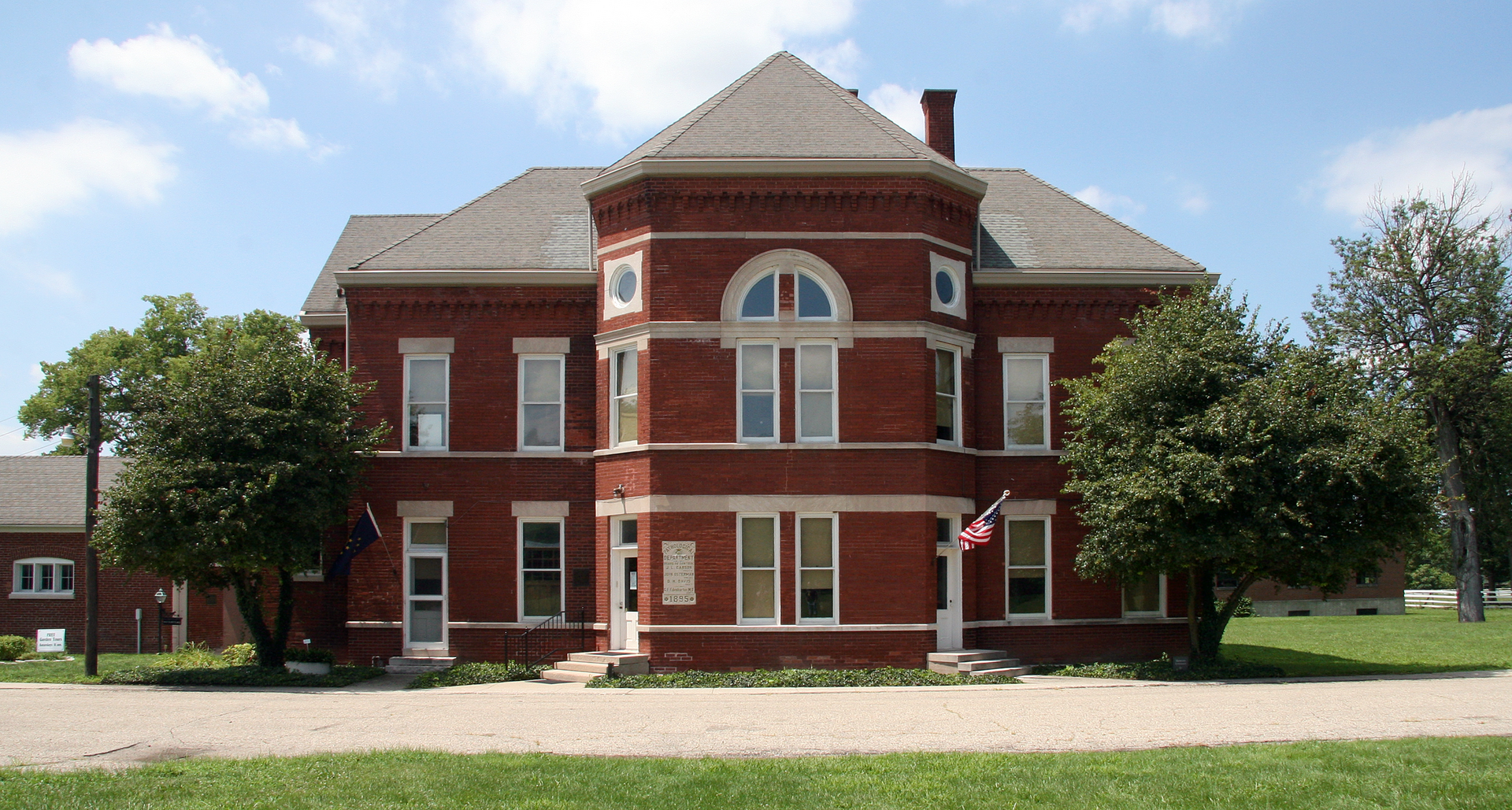 Credit: Huw Williams via Wikimedia Commons
The history of medical science went from herbs and splints to hacksaws pretty quickly, leaving plenty of gruesome-looking antiques behind. Sadly this site was the home of pathology, so they spent a lot of time looking at slides under microscopes. The staff were also smart enough to use the building post-abandonment to store records, so these ghosts probably put stuff back on shelves.
Iowa: Villisca Ax Murder House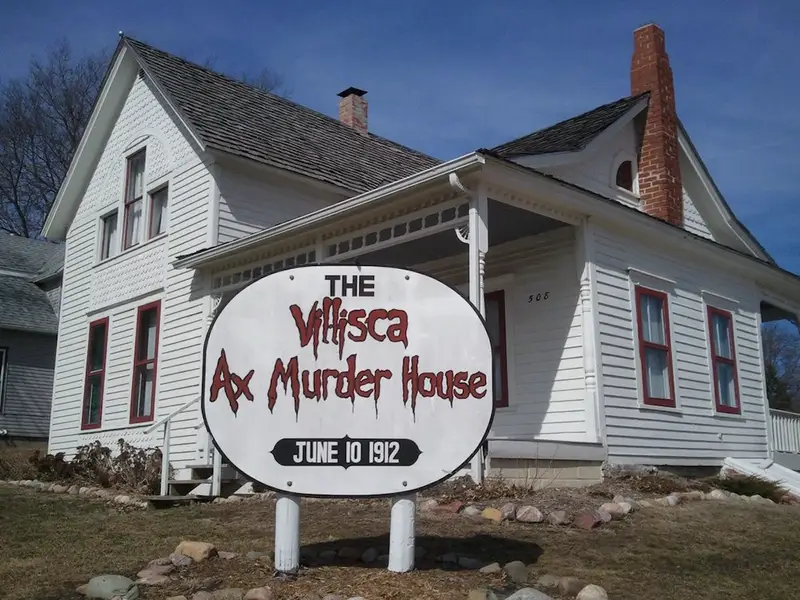 Credit: MikeP via Yelp
You probably shouldn't name your house that if you don't want to get murdered by an axe, but hindsight is 20/20. The story here is pretty simple, on June 9th, 1912, the Moore family and their guests were brutally killed by a never-identified assailant. Now you can either take a tour or reserve a night in Iowa's best-rated Scare BnB.
Kansas: Stull Cemetery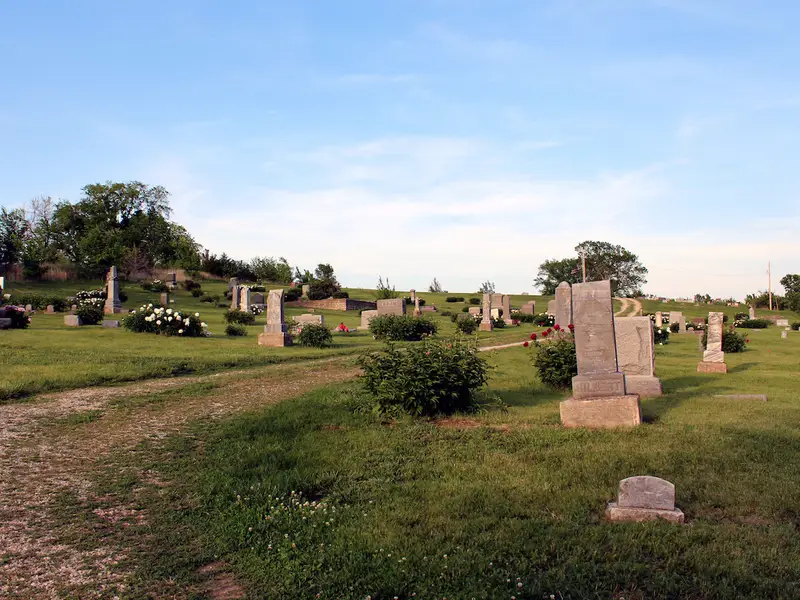 Credit: Ayleen Gaspar via Flickr
First of all, that's only one letter from skull, and that's really frightening. Second, locals believe this graveyard is the location of one of the seven gates of hell. It's up in the air which of those is scarier, but this site near an almost abandoned town has been the site of witchcraft, ghost sightings, and several nightmares.
Kentucky: Waverly Hills Sanitorium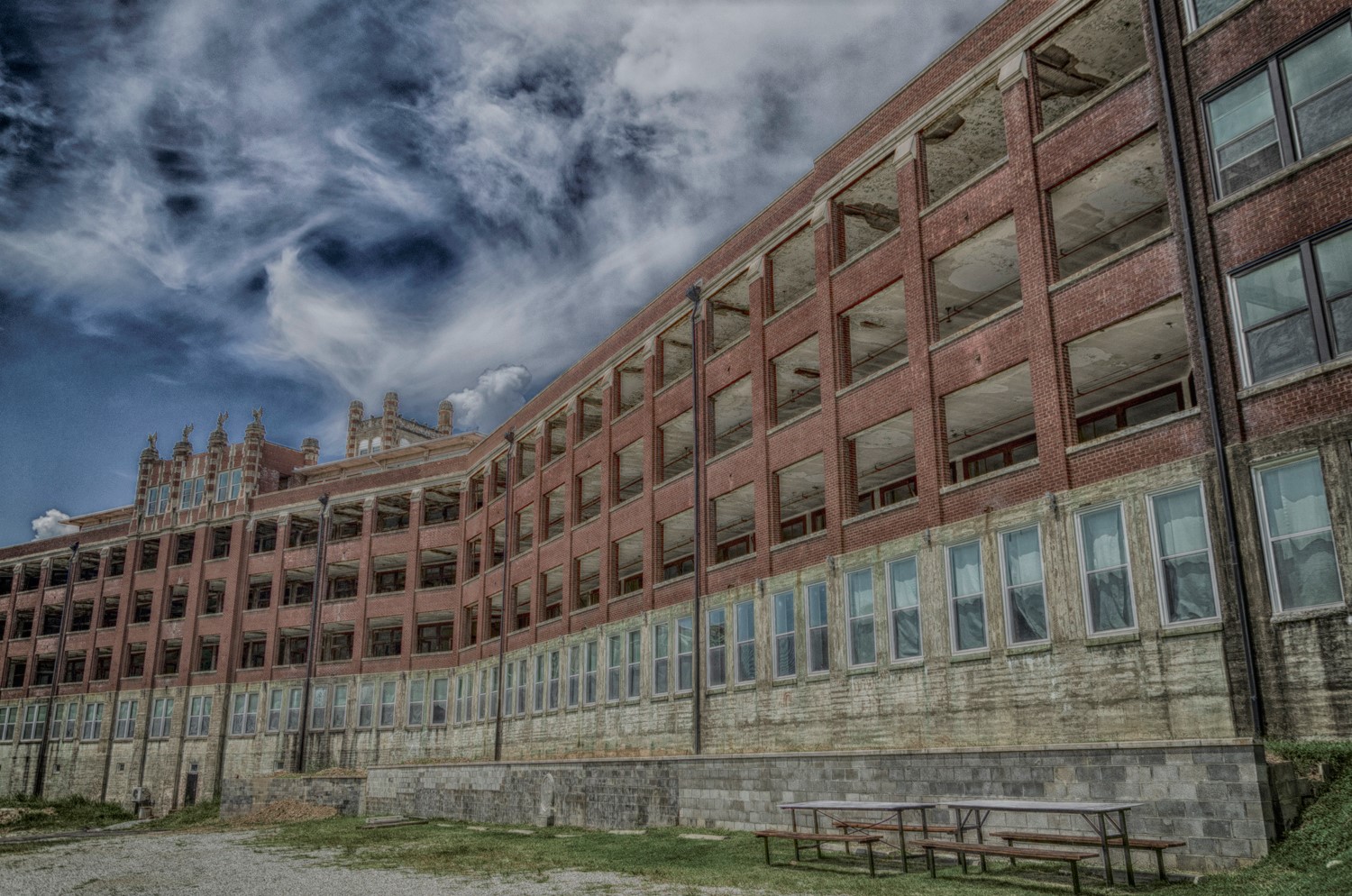 Credit: Royasfoto73 via Wikimedia Commons
First opened as a school, the building continued expanding until it housed its own post office and water treatment facility. It found use as a TB hospital but was abandoned after antibiotic treatments proved effective. It's what lies beneath the building that's so gruesome, a 500ft "death tunnel" that transported corpses away from patient eyes.
Louisiana: St Louis Cemetery No. 1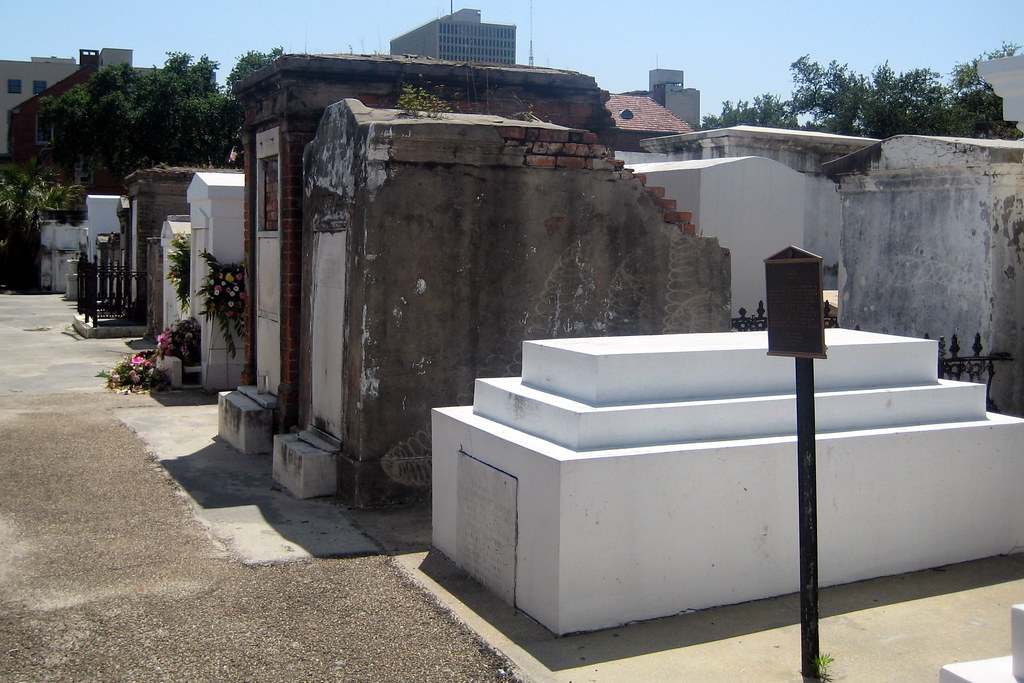 Credit: Wally Gobertz via Flickr
As a melting pot of culture, Louisiana has popularised some incredible food, music, and folklore. Voodoo as a religion has been practiced for centuries and in 1881 Marie Laveau, a voodoo priestess, was laid to rest here. The pop-cultural idea of voodoo came about in the 60s and this grave became a famous tourist attraction for its apparent apparitions.
Maine: Wood Island Lighthouse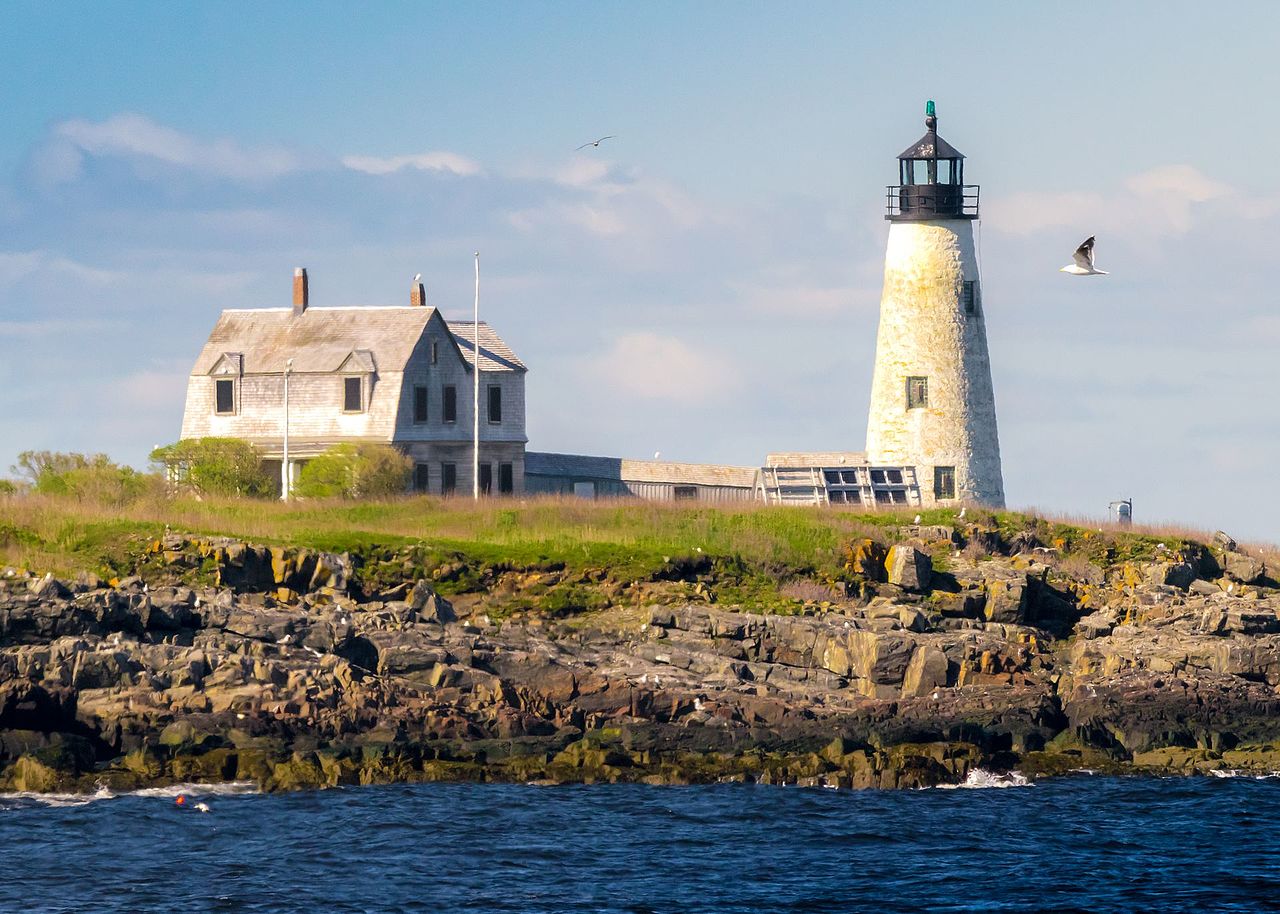 Credit: hiddenfoxphotography via Wikipedia Commons
In the 1890s, a fugitive from the mainland took up shelter in a lobster shed on Wood Island. When a deputy arrived to investigate the area, he was killed, and the man tried to turn himself into the lighthouse keeper. The keeper turned the fugitive away out of fear, so he returned to the shed and took his own life. Definitely haunted. Easy one.
Maryland: Antietam National Battlefield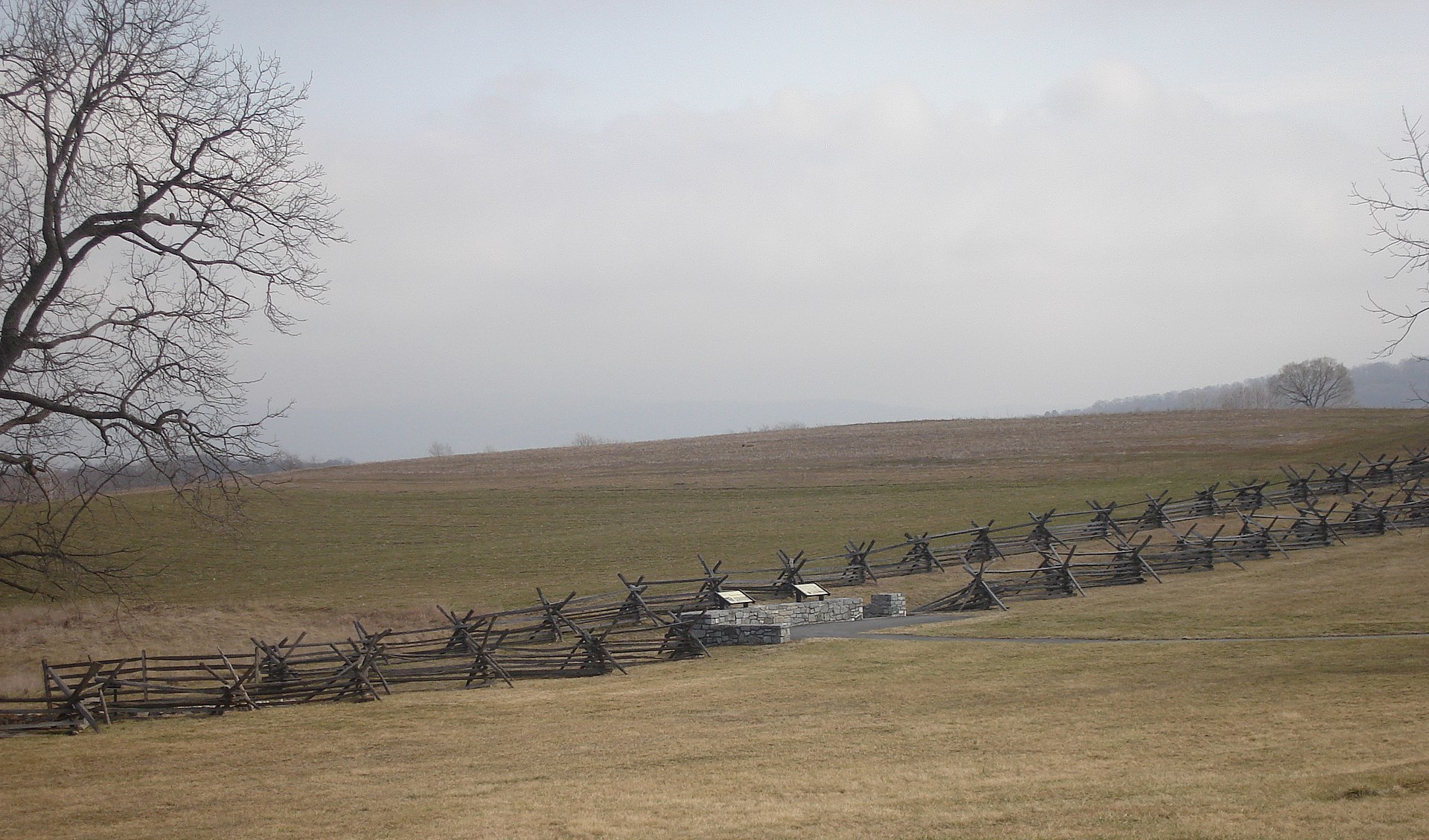 Credit: sswong via Wikimedia Commons
Marking the site of the bloodiest day in American history, this Washington County National Park attracts ghost hunters in their droves. It started at daybreak on September 17th, 1862, and it was over by nightfall with 22,717 men either dead, missing, or wounded. That kind of history lives in the air, and many guests swear they have seen flashes of the fateful day.
Massachusetts: The Mount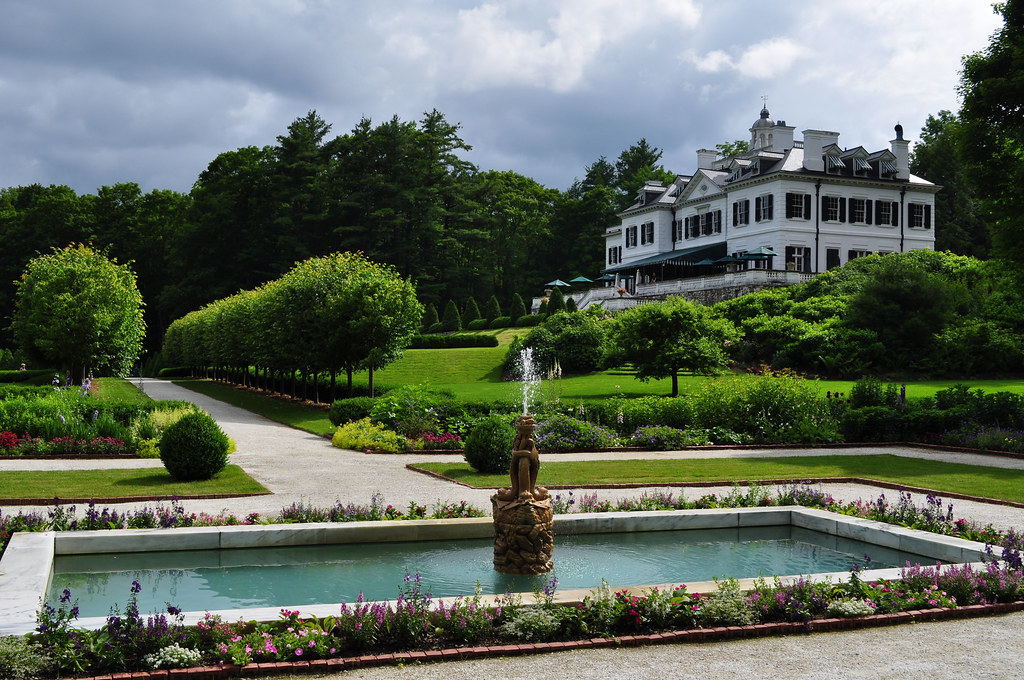 Credit: Massachusetts Office Of Travel & Tourism via Wikimedia Commons
This lavish estate was home to Edith Wharton, a famous designer, socialite, and author of several literary classics. Though her love of the paranormal bled into her work, she did not die at home in the mount. Instead, she lived here with her early husband, whose severe depression caused Wharton to leave. His sullen visage was left to wander the mahogany staircases for all eternity.
Michigan: Detroit Masonic Temple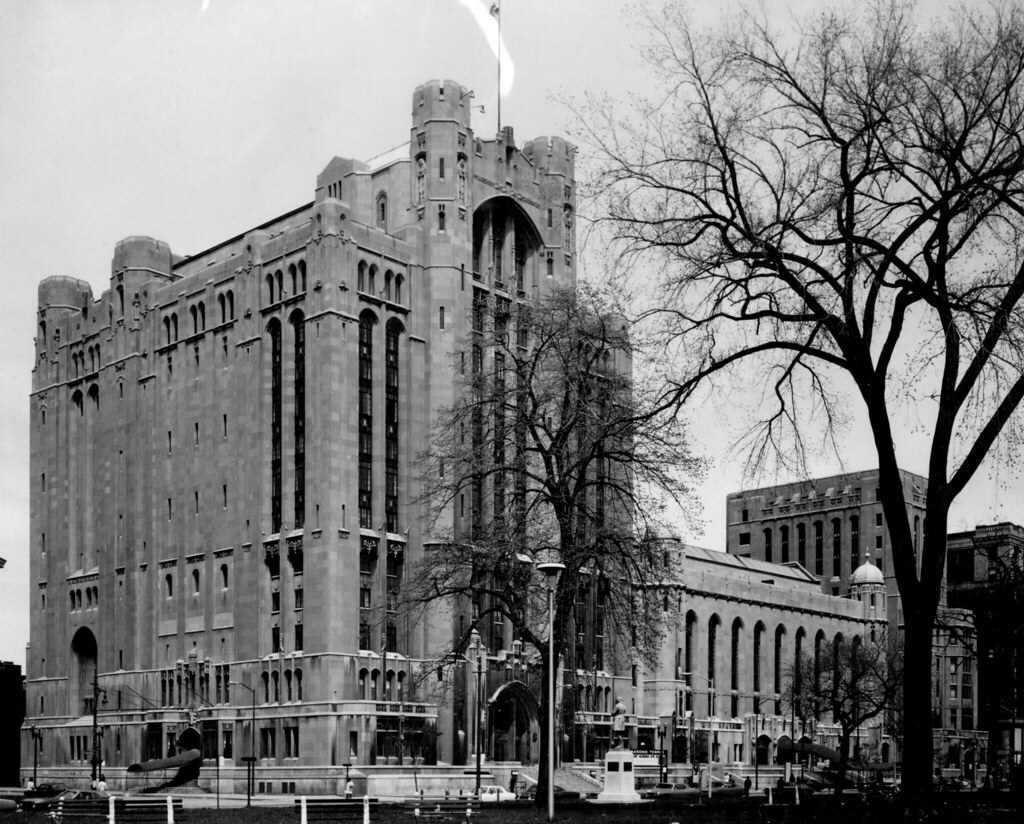 Credit: Michigan State Historic Preservation via Wikimedia Commons
How a group of guys who really knew their way around stone managed to garner such a satanic reputation is a mystery, but regardless, this temple is home to the ghost of its architect. With over 1,000 rooms in varying states of disrepair, the looming behemoth has inspired countless Detroit urban legends.
Minnesota: Fitzgerald Theatre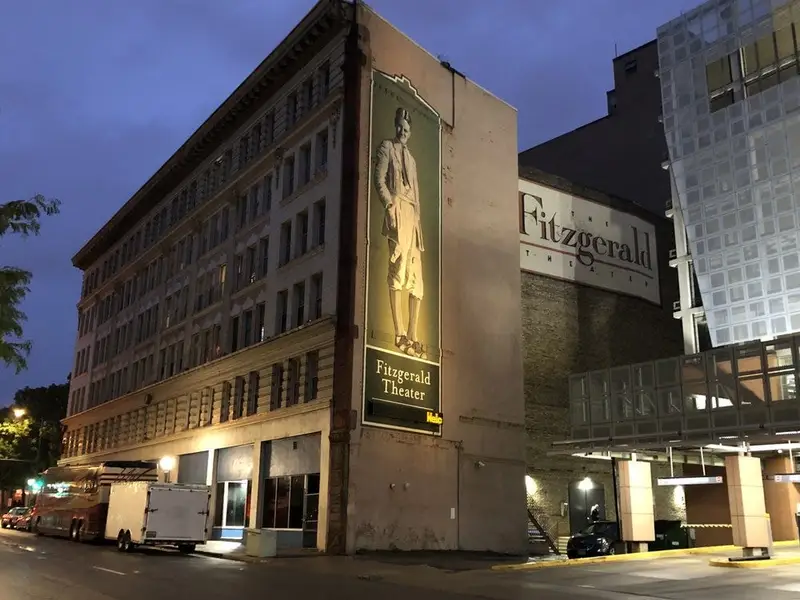 Credit: KarlW via Yelp
As one of the oldest theatres in the entire state, the Fitzgerald has had everybody from patrons to the cast believing they see dead people. One of the more popular tales surrounds the ghost of a young boy named Ben, who worked as a stagehand in the theatre opening years.
MISSISSIPPI: King's Tavern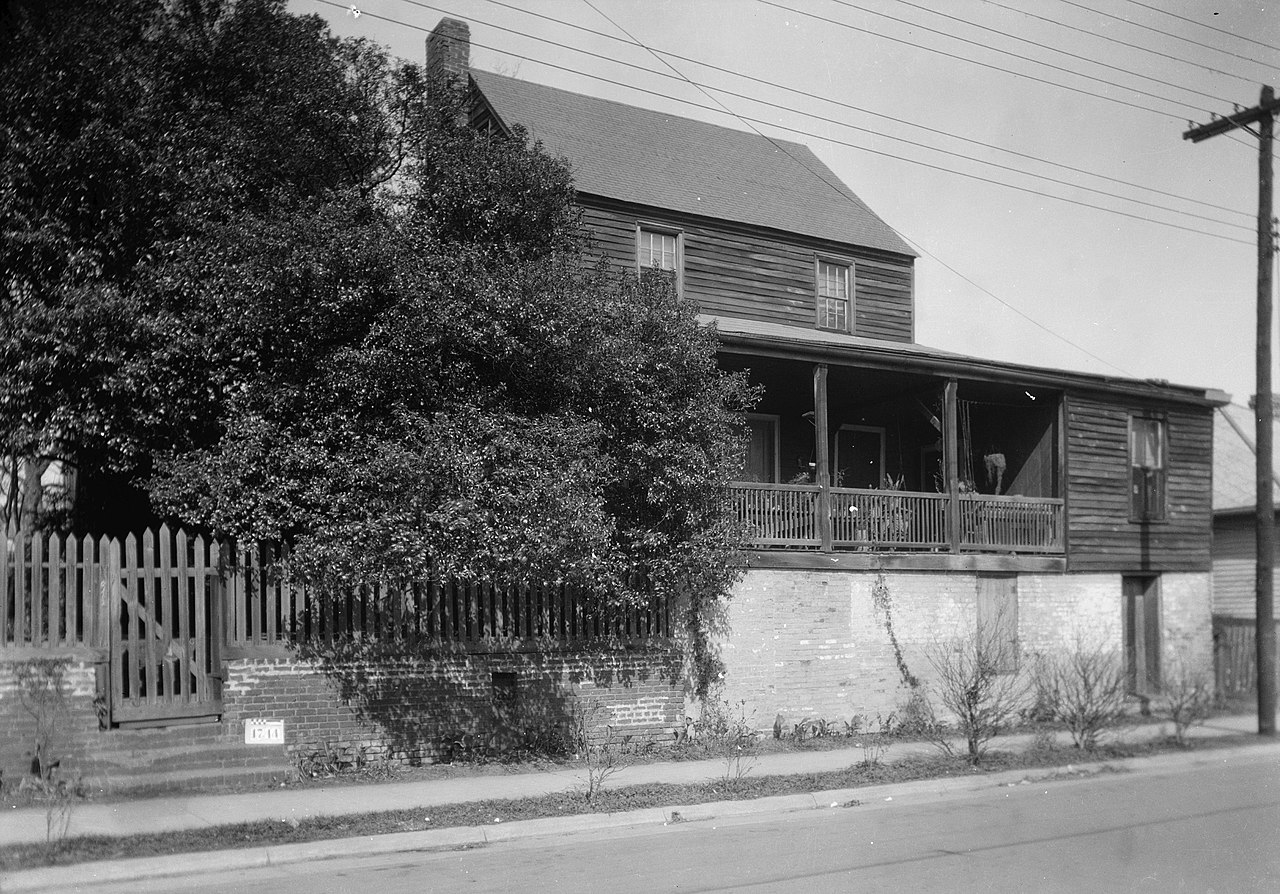 Built way back in 1769, the King's Tavern was a stop along the road for weary travelers heading through the port city of Natchez. It remained operational until recently and is currently up for sale. It does however come with the spirit of the original owner's mistress, and the associated taxes.
Missouri: Governor's Mansion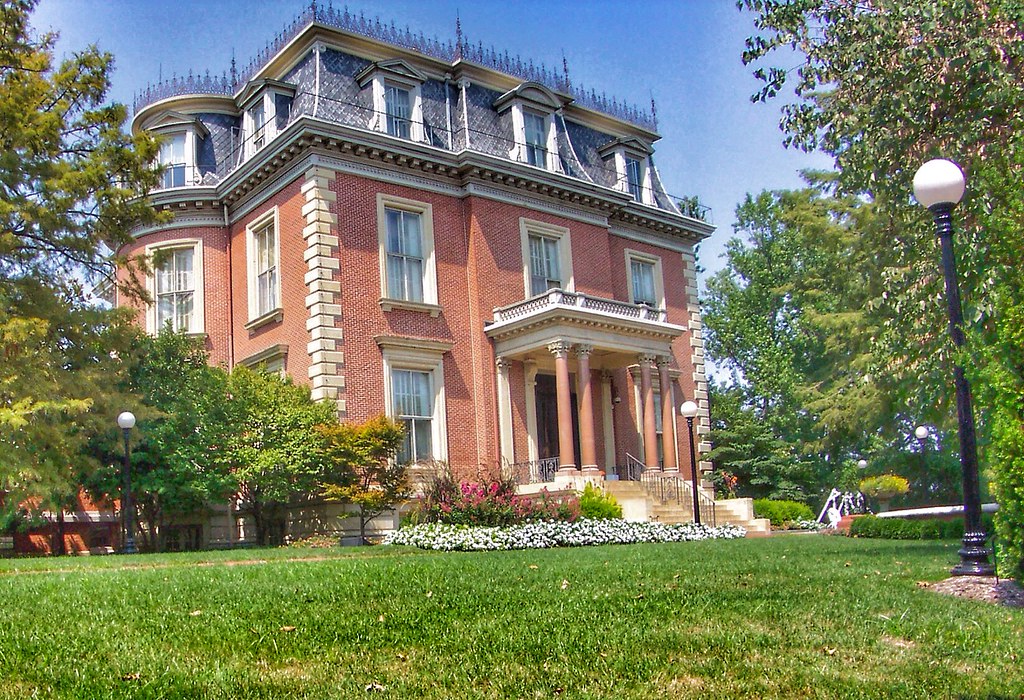 Credit: onasill via Flickr
While the building itself is remarkable, its first inhabitants had some grave misfortune. In 1882, just three years after it was built, the governor's daughter died of diphtheria. Some years later while the mansion was undergoing renovations, a construction worker spotted a little girl playing in the attic, which legend has it, was her.
Montana: Daly Mansion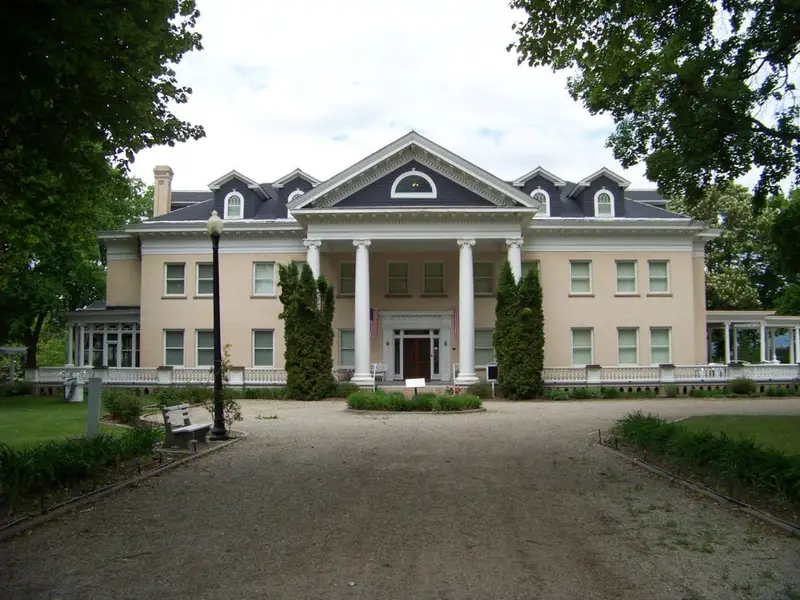 Credit: MarkH via Yelp
Though it's now a popular wedding destination, this grand estate is steeped in ghost stories. It has appeared on several ghost-hunting shows and paranormal investigation web shows, where EVP recordings report to show discussions with Daly himself. They also report seeing cigar smoke, a trademark sign of his presence way back when.
Nebraska: Ball Cemetery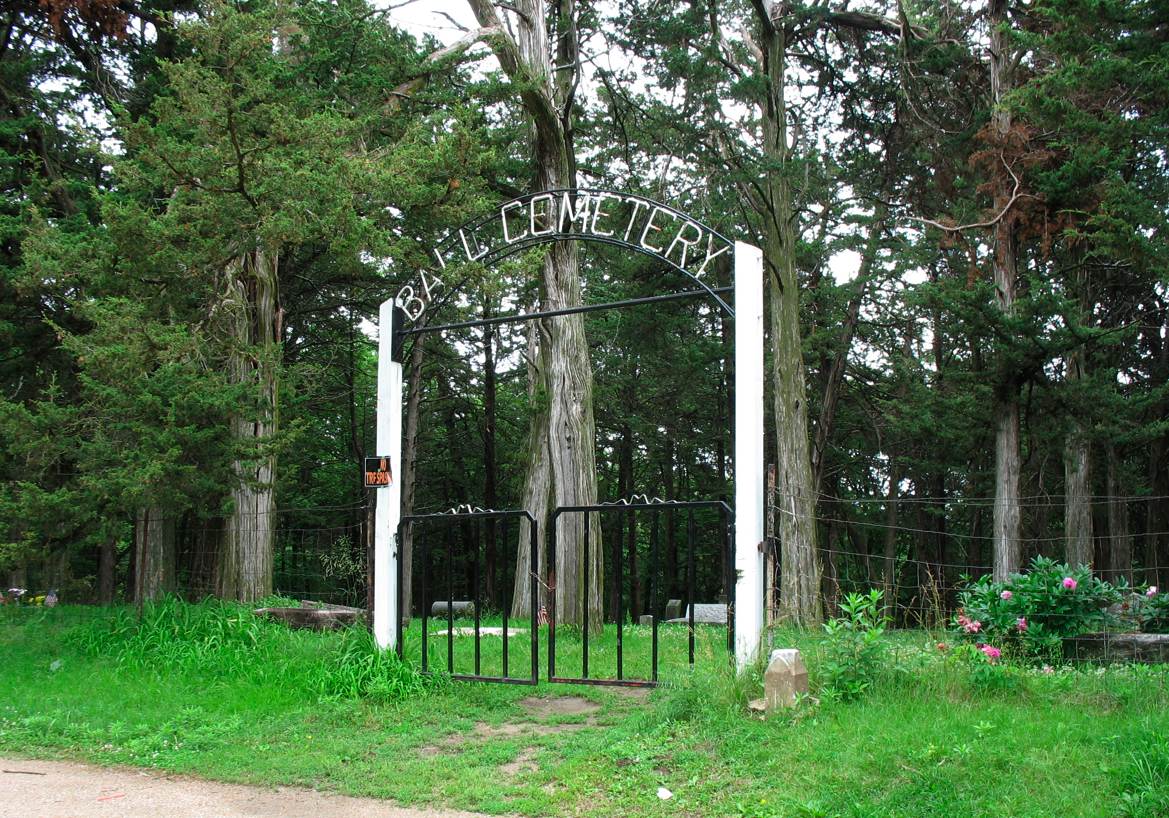 Credit: unsolvedmysteries via Pinterest
Located in Springfield, this final resting place has become home to several quirky characters. All dead, of course, but entertaining nonetheless. One apparition commonly sighted is a tall, angry man, who can be seen kicking over the headstones of his gravemates. Another is Mary Mumford, rumored to have been a local, who tugs at visitors' clothes.
Nevada: Bowers Mansion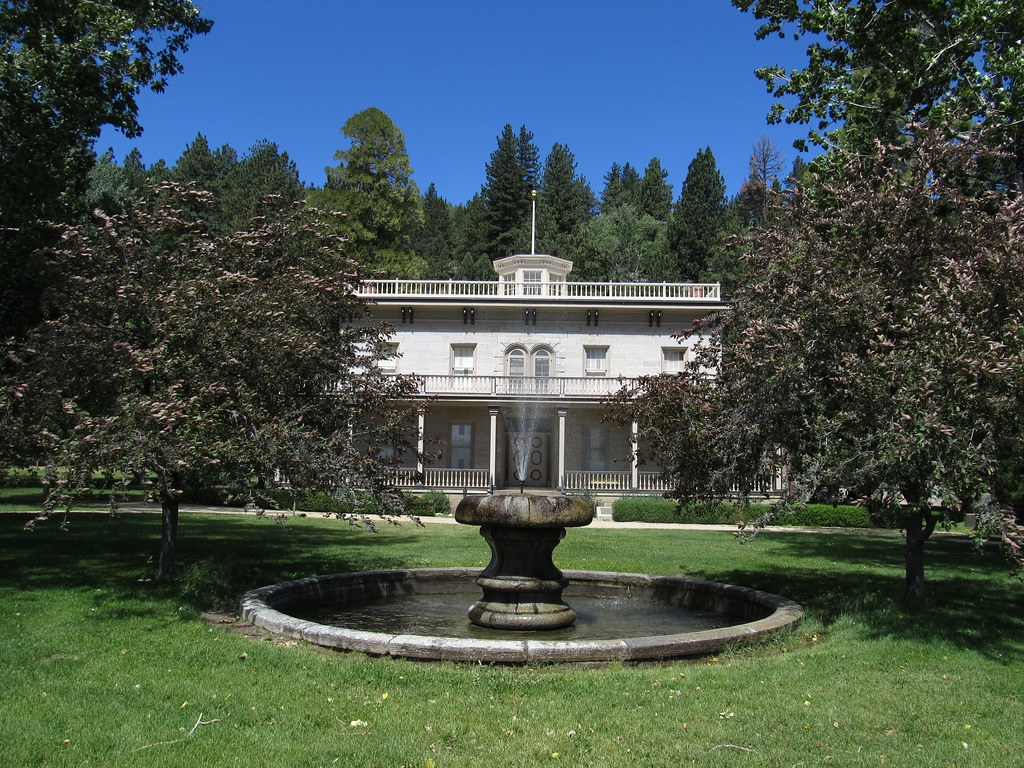 Credit: Ken Lund via Flickr
This haunting is thought to be the result of a séance gone wrong. The millionaire owner Mr Bowers passed away, and his wife Sandy wanted to reach him one final time. Since that night, visitors have remarked for years on the moving objects, impossible cold breezes, and eerie atmosphere.
New Hampshire: Alton Town Hall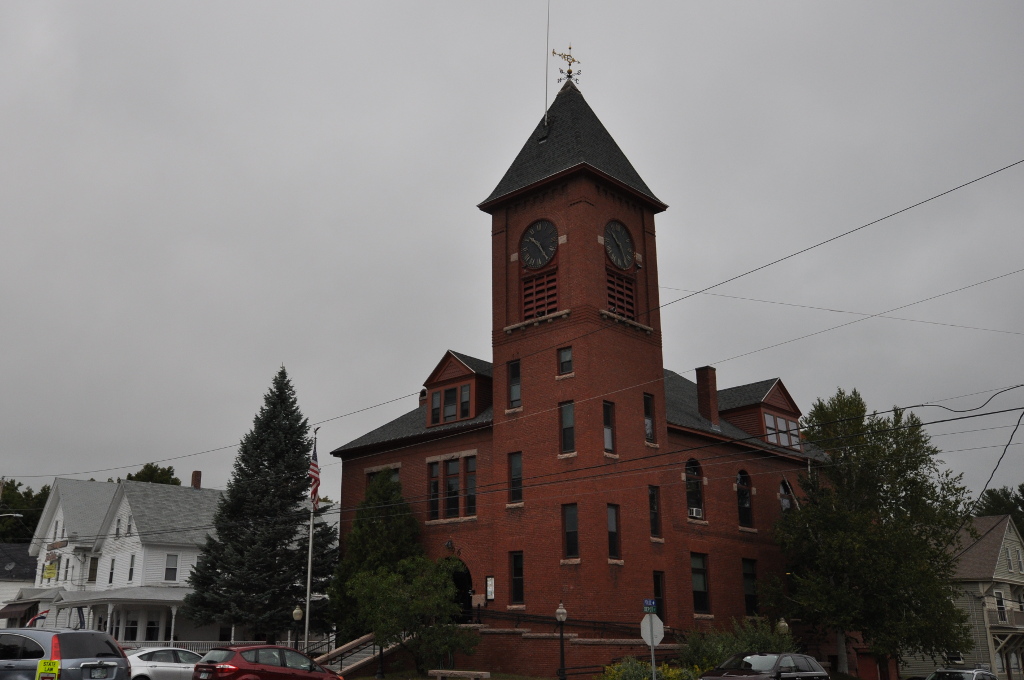 Credit: Magicpiano via Wikimedia Commons
Alton is considered by some to be the most haunted town in America. Its tiny size and sordid history have led to many concentrated hauntings, but Alton Town Hall is a magnet for ghosts. Guests have seen chairs sliding across floors, pictures falling off walls, and doors slamming right before their eyes.
New Jersey: Pine Barrens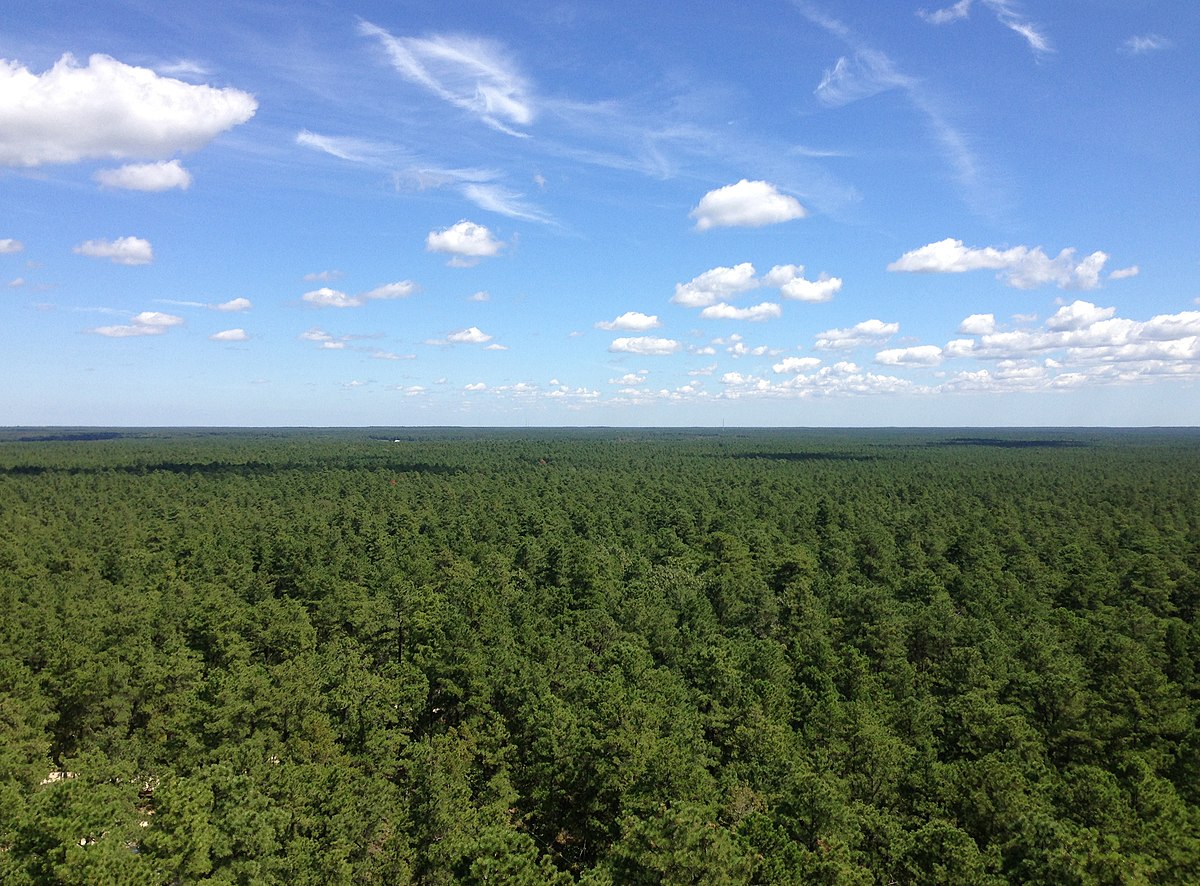 Credit: Famartin via Wikipedia Commons
The Pine Barrens span miles upon miles of land, encompassing deserted sawmills, mining towns, and the hunting ground of the Jersey Devil. The area fell into disrepair after gold was found in Pennsylvania, and those who stayed fell on hard times. A mother offered her 13th child to the devil, and now the little kangaroo bat-dog freak is making it our problem.
New Mexico: The Luna Mansion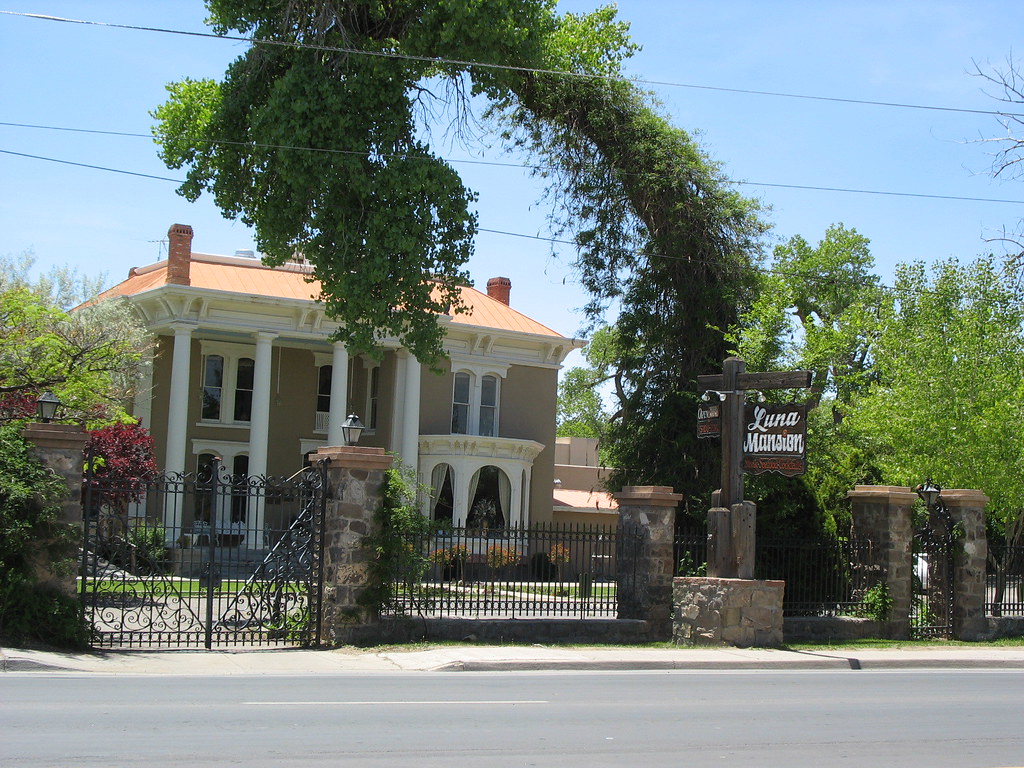 Credit: teofilo via Flickr
Despite the evocative name, the Luna Mansion was a simple country estate that later became a restaurant. Somewhere along the chain of command, the place got haunted. The kitchen has since closed its doors, but not before staff had a chance to notice suspicious activity. The owner told local news he saw and heard things that were impossible to explain.
New York: Letchworth Village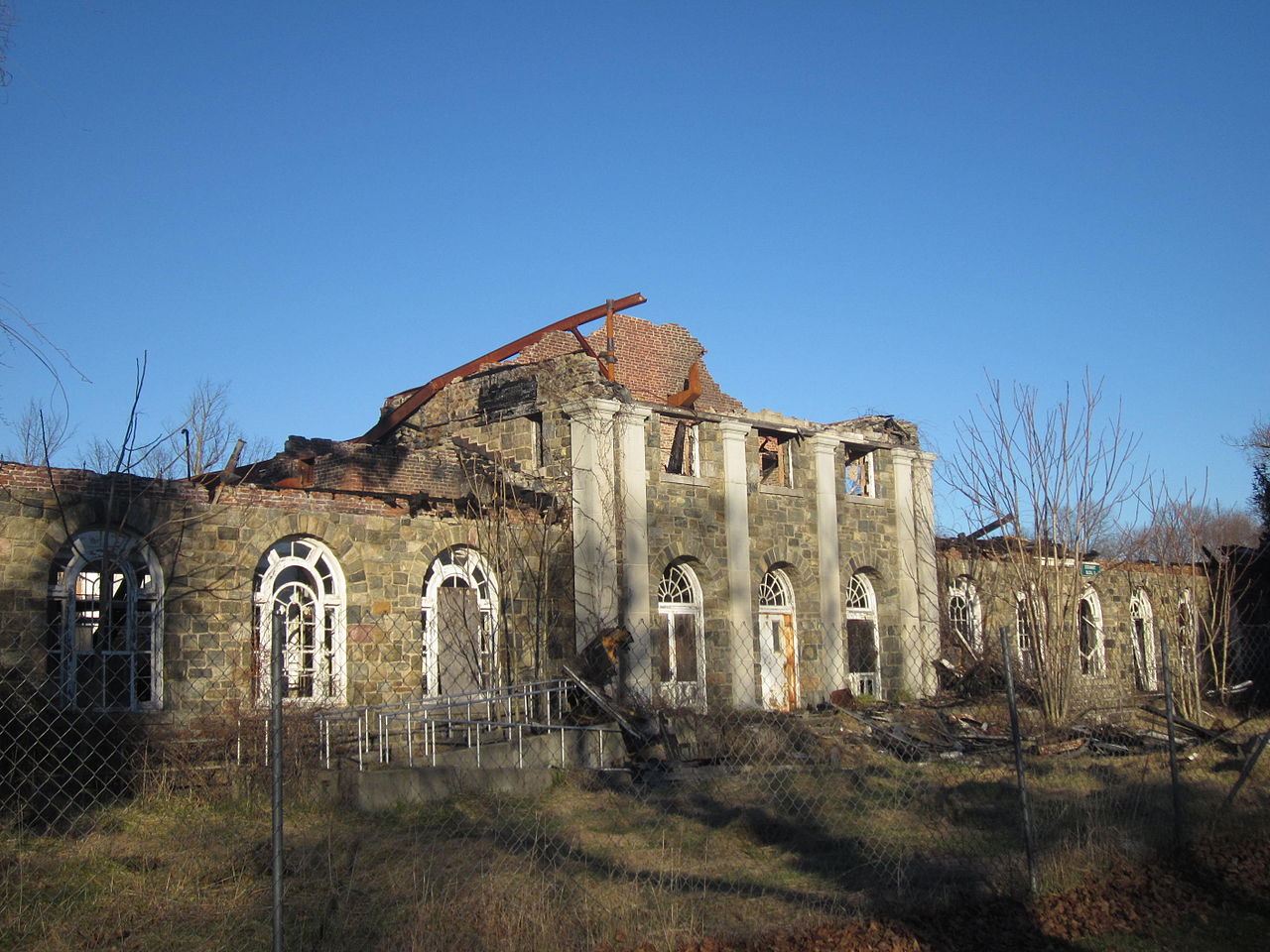 Credit: Doug Cerr via Wikimedia Commons
This 2,000-acre area was once home to a thriving psychiatric hospital. They had unconventional methods for their patients, but less lobotomy-y and more taught them how to farm. Later an ABC news investigation would reveal the horrific conditions the patients were kept under, but not before any had perished.
North Carolina: Cape Hatteras Lighthouse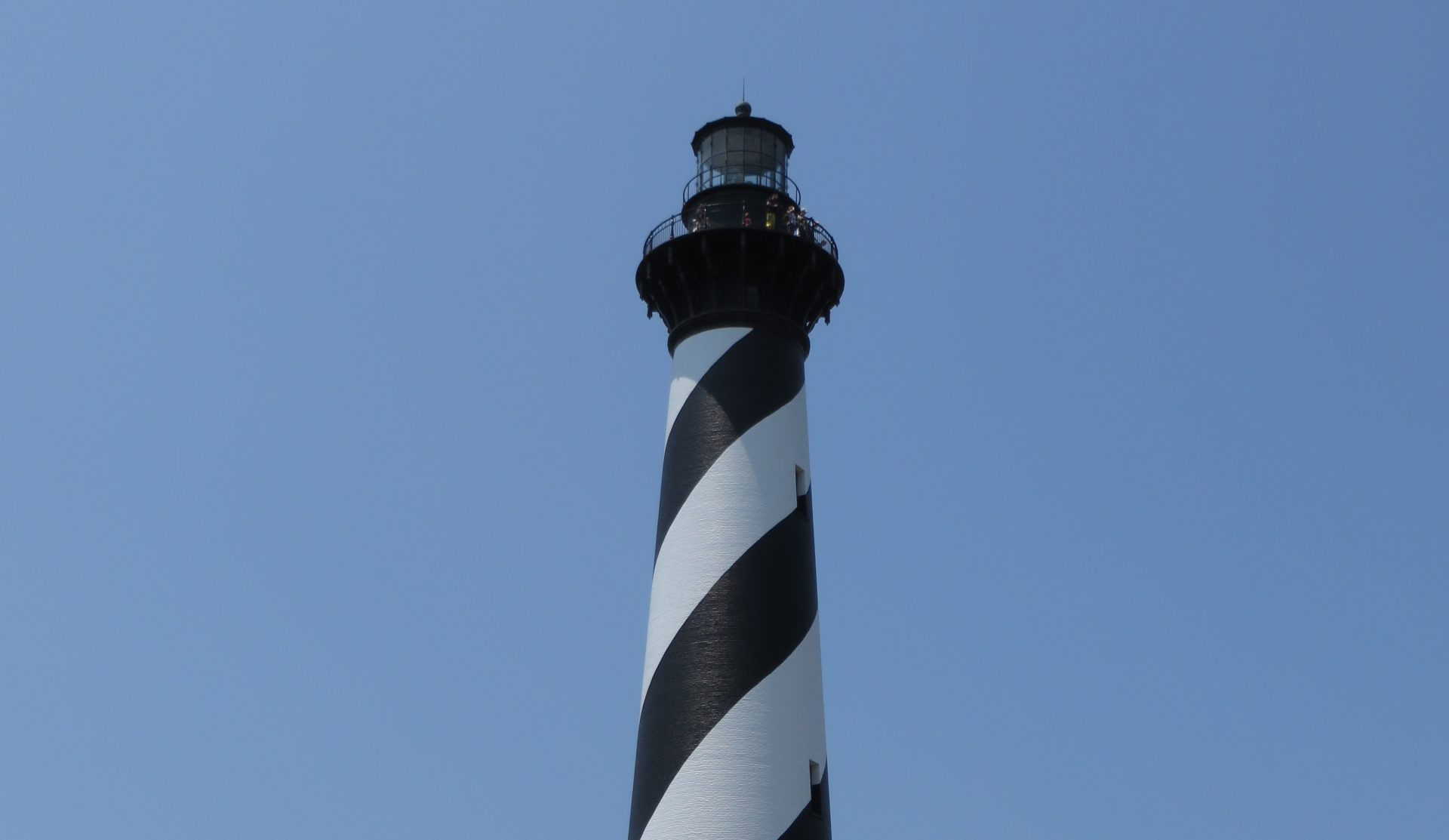 This eye-catching landmark on the North Carolina coast has a fairly famous specter haunting its length. Hamilton fans will remember first Vice President Aaron Burr and his daughter Theodosia. What the play didn't have time to reference was Theodosia dying at sea, just off the coast of Cape Hatteras.
North Dakota: Fort Abraham Lincoln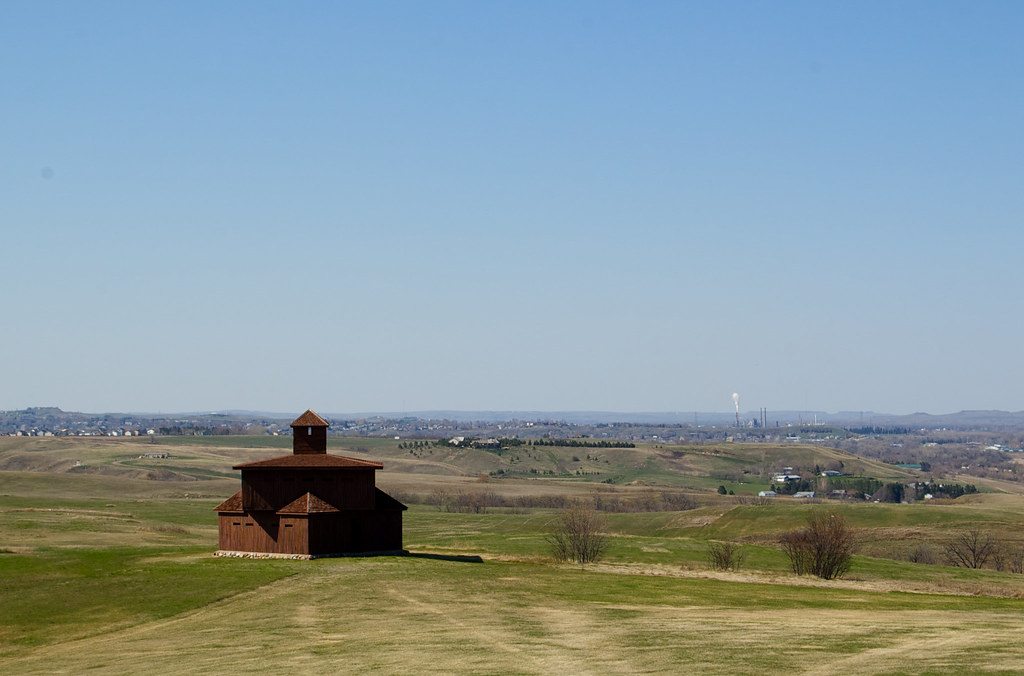 Credit: bisongirl via Flickr
This Presidential fortress is home to some of the most famous ghosts in America. Both General George Armstrong Custer and his wife Elizabeth are said to haunt the grounds of this fort, over 500 miles away from his famous last stand in Little Big Horn. This was certainly one of his final achievements, so perhaps in spirit, this is where he retreats to.
Ohio: Moonville Tunnel
Credit: Mike via Flickr
This overgrown and dilapidated tunnel has become the center of a new generation of ghost stories. With its walls spray painted with graffiti, floor littered with charcoal, and secluded train tracks, the Ohio youths have turned away from corn and towards conjuring. Ghosts like the old engineer and the brakeman haunt these freight rails.
Oklahoma: The Skirvin Hotel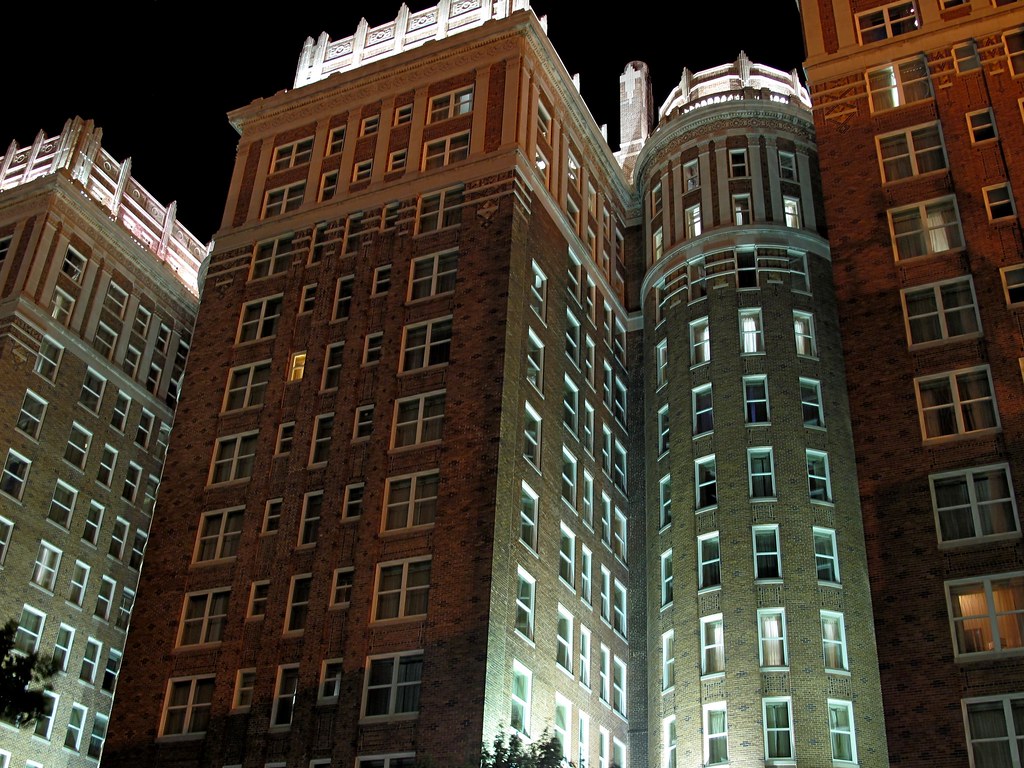 Credit: Matthew Rutledge via Flickr
This hotel was a popular spot for the affable and monied during America's prohibition era, offering a precious sip of water in the desert of state-enforced sobriety. It's also the first port of call for opposing NBA teams playing in Oklahoma City, many of which have reported similar sightings of a guest named Elfie, who died at the hotel some years ago.
Oregon: The Shanghai Tunnels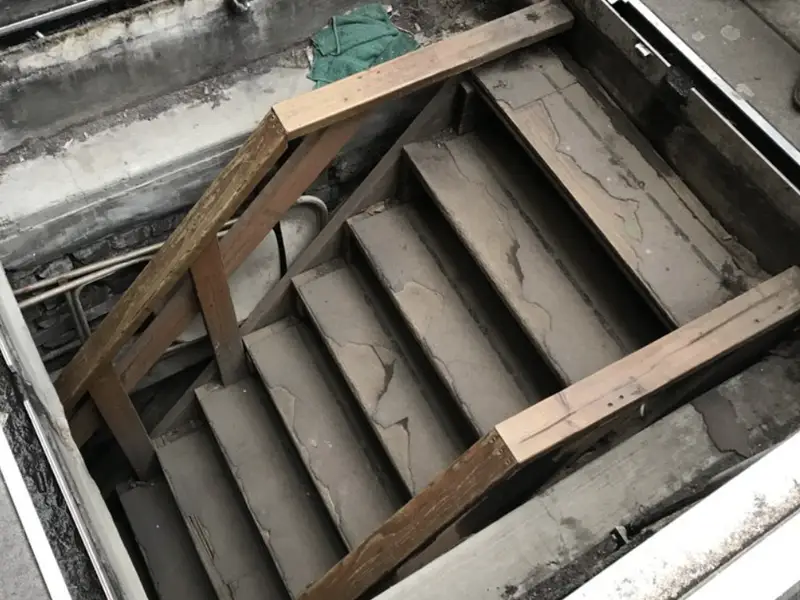 Credit: BrookB via Yelp
This landmark gets its name from the same place its hauntings are thought to stem from. In the 19th century, smugglers would use these passageways to ferry both goods and people off to Asia. Many local saloons had secret entrances to the docks, making this is prime area for criminal activity and the resulting restless spirits.
Pennsylvania: Eastern State Penitentiary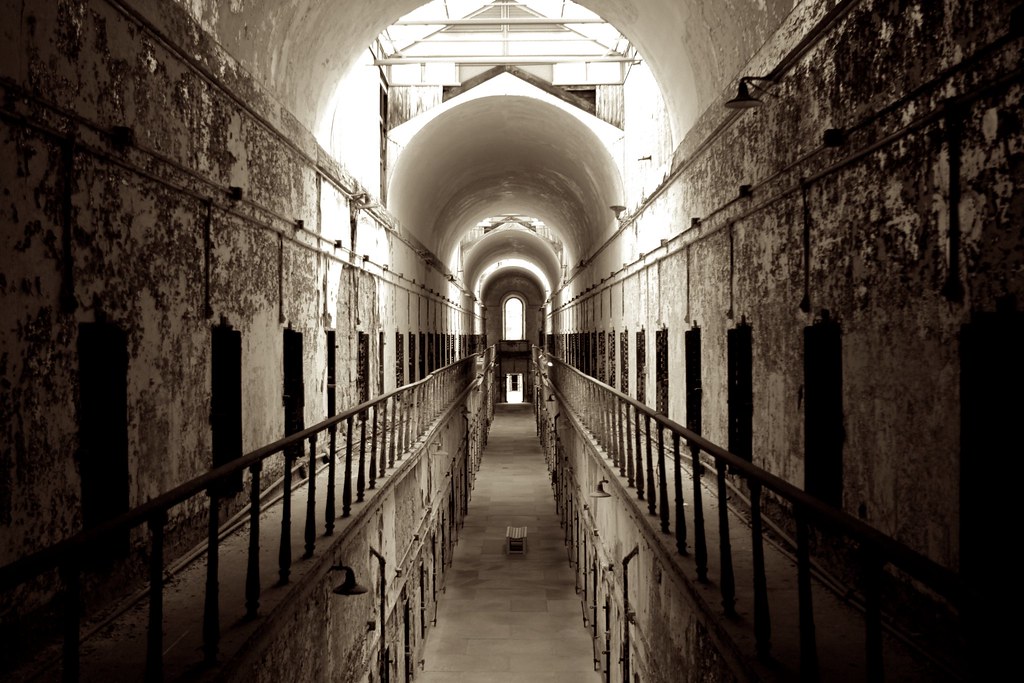 Credit: Sakeeb Sabakka via Flickr
At the height of its operation, the Eastern State Penitentiary was one of the most famous and expensive prisons on Earth. Housing big names in the underworld like Al Capone, inmates were said to be kept in complete isolation at all times. As a popular area for paranormal investigators, plenty of scary footage exists of the area online.
Rhode Island: The Breakers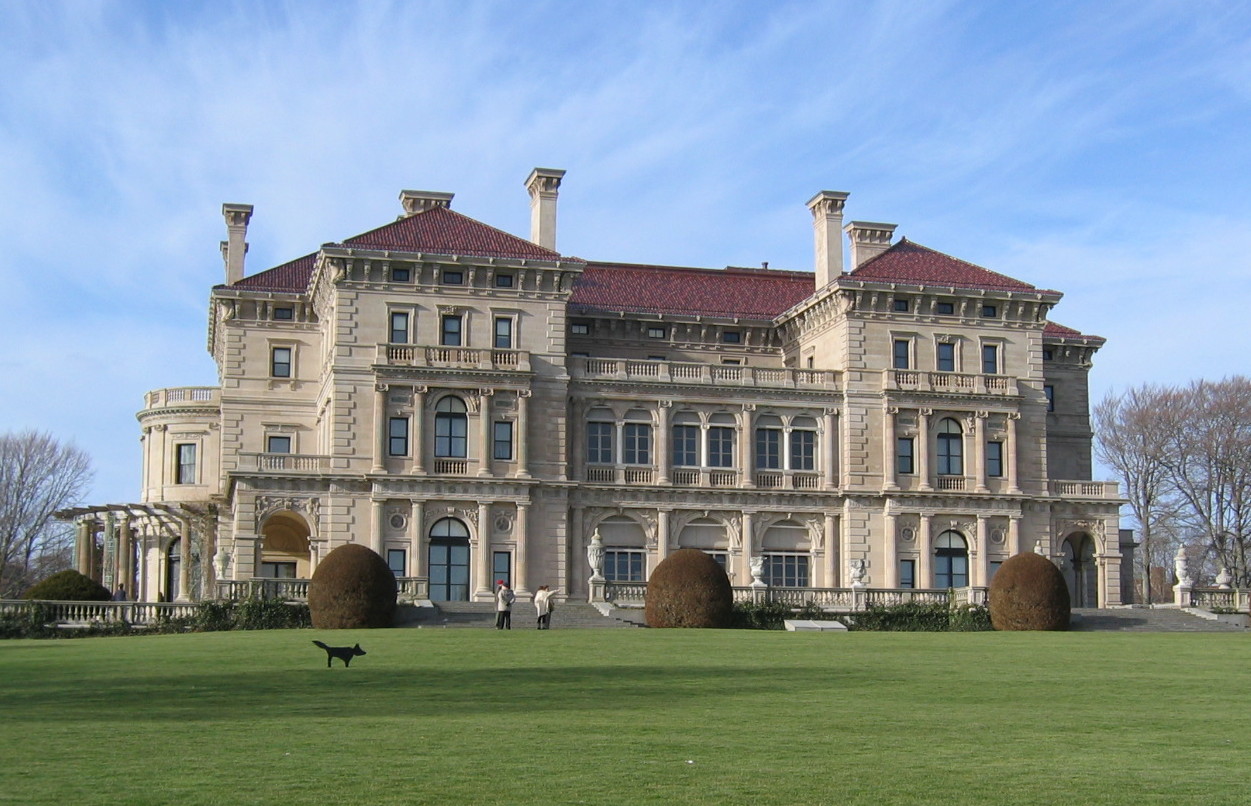 Credit: tub via Wikimedia Commons
The Breakers is now a popular tourist attraction in Newport, largely due to the infamy of the building's ghost. Owned by the Vanderbilt family in the 19th century, the wife Alice continued living on the grounds by herself for many years following her husband's death. Visitors say they have spotted both and heard their voices while roaming the land.
South Carolina: Poinsett Bridge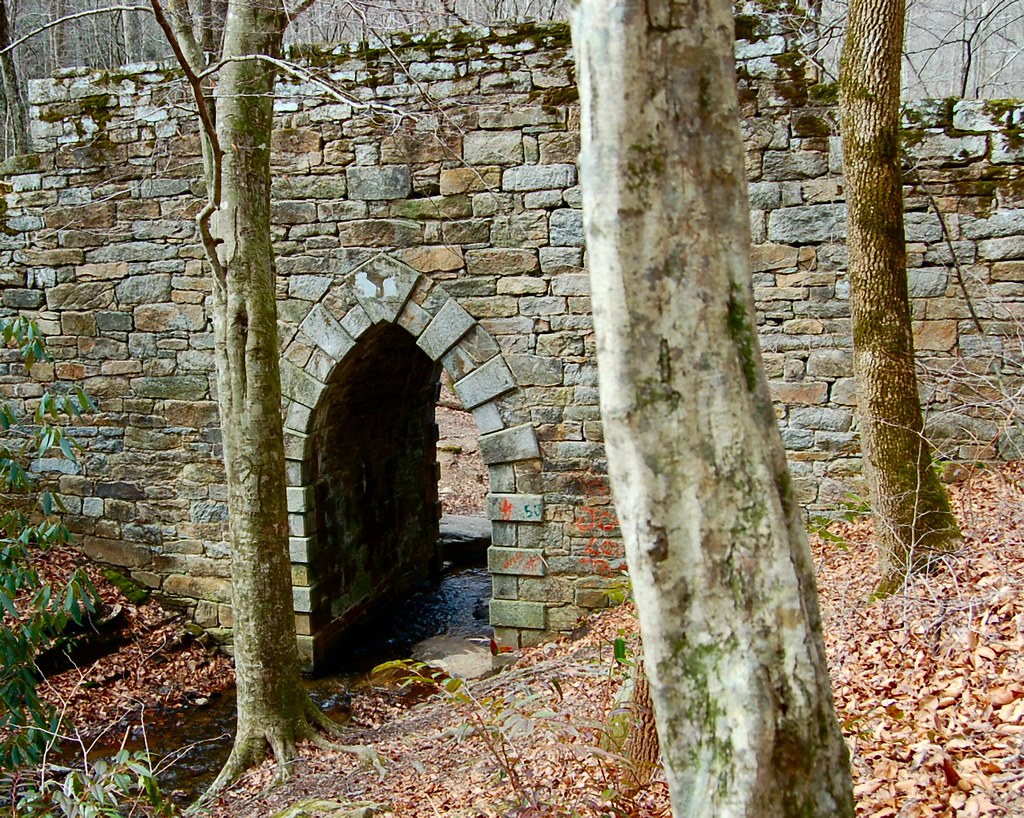 Credit: Lucid Nightmare via Flickr
This picturesque, fairy tale-looking bridge is the oldest in all of South Carolina. As such, it has seen a great deal of suffering over its many years in operation, leading many locals to avoid the area altogether. Apparently, the body of the mason who crafted it was entombed within, and a crash in the 1950s has left some more modern spirits behind.