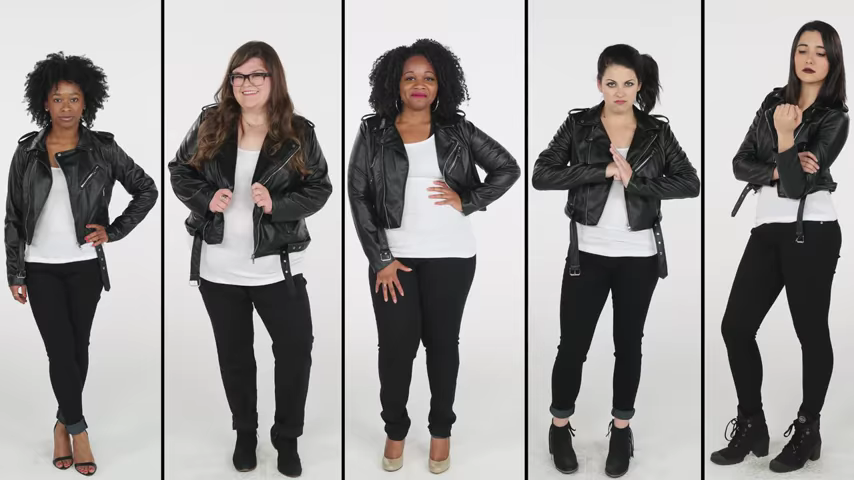 Credit: As/Is via YouTube
Donilyn tank

Credit: BuzzFeedVideo via YouTube
The donilyn tank top is a clear example of one size not fitting all body types. The first model immediately claims that the garment won't fit varied sizes and that the garment makes her feel uncomfortable, wishing to lean forward in an attempt to hide her exposed stomach. Clearly, clothes created for different body types would be a more effective choice.
Jumpsuit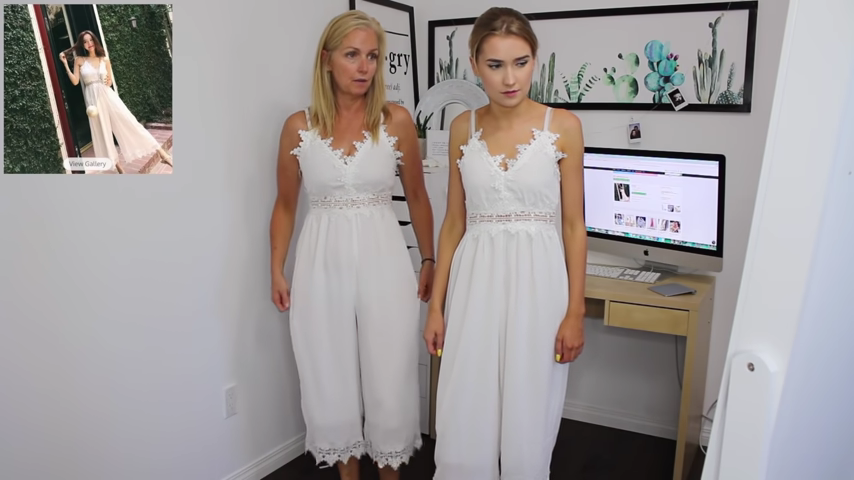 Credit: Mia Maples via YouTube
Both jumpsuits suit the women beautifully, with a lot of give in the leg area. However, both ladies experienced some zipping issues, stating that if their body shapes were slightly different, the outfit would have been a tight fit. Regardless, one size fits all jumpsuits appear to be a relatively safe choice.
Cargo vest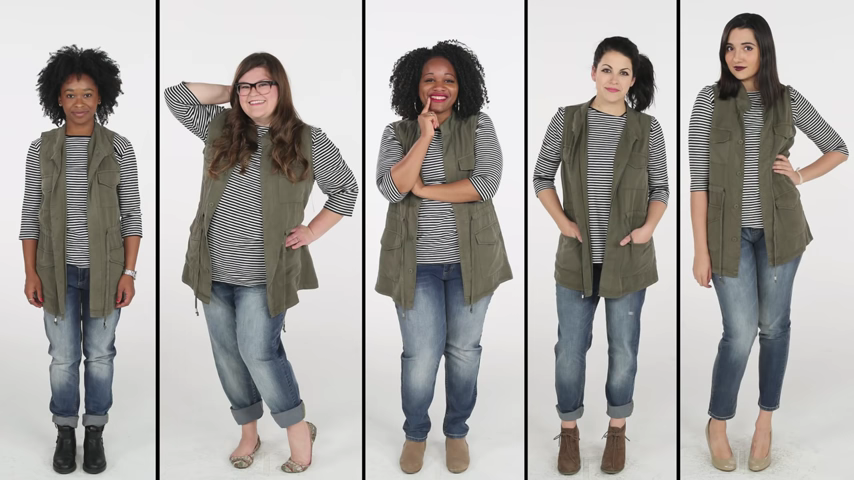 Credit: As/Is via YouTube
While it wasn't to each of the models' personal style, they all claimed that the cargo vest was easy to wear, mainly due to its extremely loose fitting. Praising its high comfort levels, most of the ladies said they'd wear the outfit again, albeit with a few style tweaks.
Emilia skirt

Credit: BuzzFeedVideo via YouTube
This gorgeous Emilia skirt unfortunately doesn't fit either model correctly, creating awkward, unsightly rolls for one, while being too baggy around the midriff for the other. Not only is the skirt ill-fitting, but it also feels uncomfortable, giving little breathing room for an array of body types.
Rocker jacket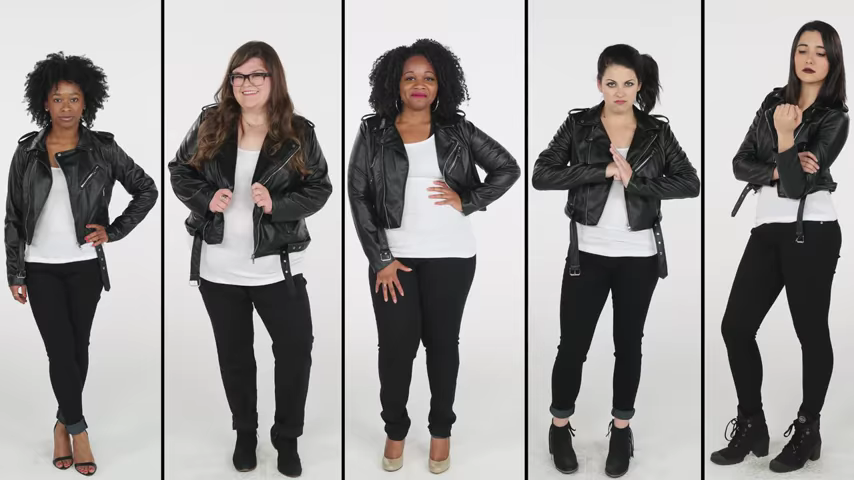 Credit: As/Is via YouTube
A rocker jacket is a timeless, classic look, bringing an edge of style to any basic outfit. Claiming that the jacket felt "cool but comfortable", it's clear that the biker jacket is a universally loved fashion item, no matter what your body type may be.
Plaid two-piece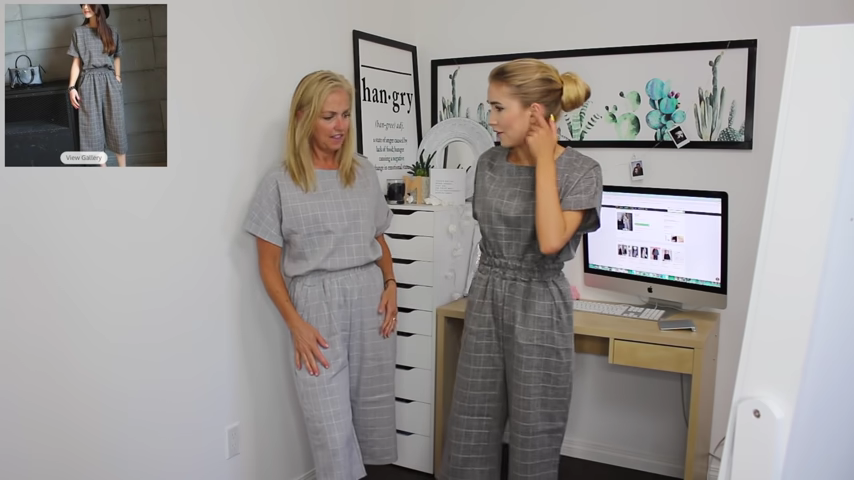 Credit: Mia Maples via YouTube
Both mother and daughter rated this plaid two-piece, drawing particular focus on how comfortable it was. With an elastic waistband that provides plenty of give, these garments are the true pinnacle of one size fitting all – even if the outfits are more suited for general loungewear.
Hoodie

Credit: BuzzFeedVideo via YouTube
You can never go wrong with a hoodie! Thanks to its flexible material and long torso length, each model complemented how comfortable the jacket was, making it the perfect addition to their wardrobe. However, most hoodies from any store fit all body types, so it's hardly something to write home about.
Culottes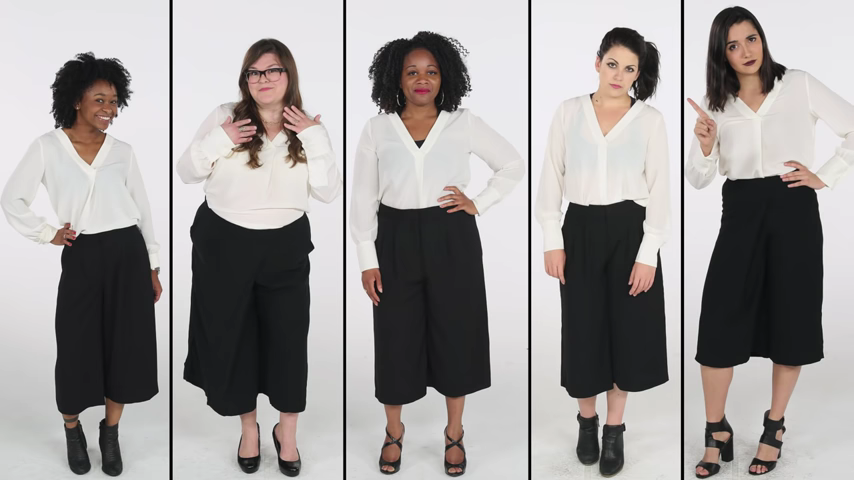 Credit: As/Is via YouTube
While all of the women look stunning, the pants left much to be desired. One model claimed that the culottes made her feel bigger than she actually is, while another compared it to something her mother would wear. Room for improvement, but not a complete fashion faux par.
Jada dress

Credit: BuzzFeedVideo via YouTube
What a disaster! The first model was unable to even wear the dress, instead using it as a fancy top. The other model claimed it is "the worst thing in the world", constantly fearing that the outfit would reveal too much of her body due to her long torso.
Simple sundress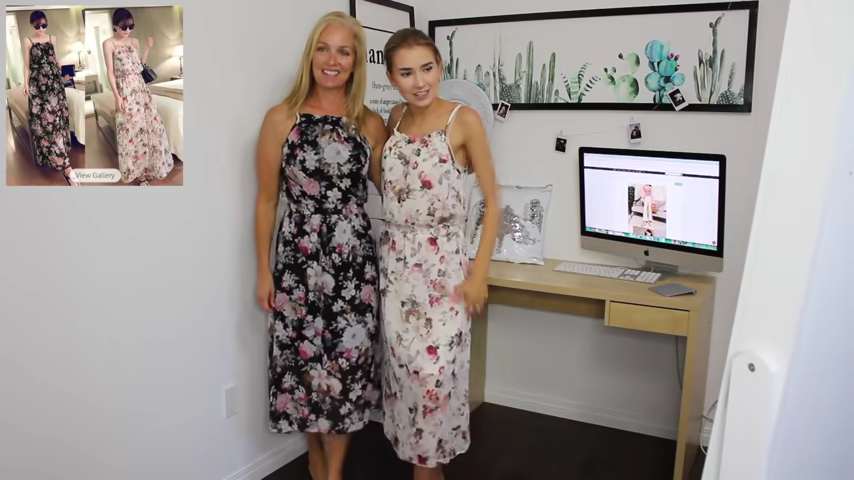 Credit: Mia Maples via YouTube
These matching dresses are perfect for the summer season. Made of a light sheer fabric that allows a constant circulation of air, both women felt that the garment sat nicely on their frames, helping to complement their beautiful figures. The dresses even sit slightly different, making them customizable to your body type.