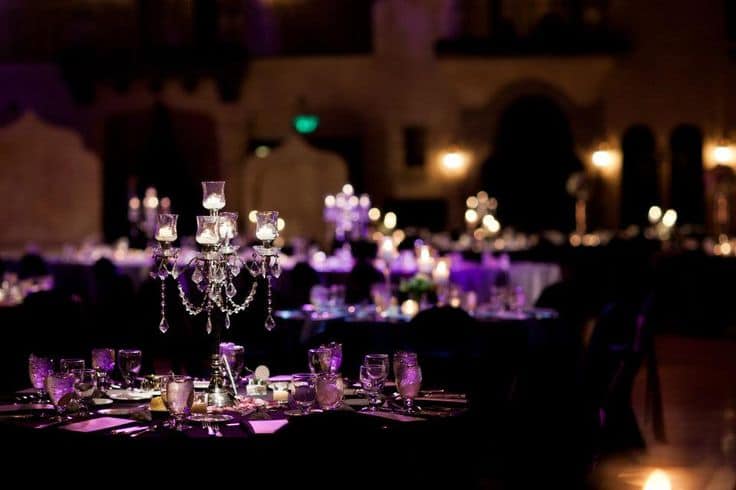 Traditional colors for a wedding are white for the bride, and grey or black for the groom. Next comes a splash of color from the bride's flowers, and the groom's and groomsmen's ties and handkerchiefs. This is the added to with the maid of honor and bridesmaid's dresses. The problem is, if you get it wrong, by now you can already have too many different colors, and often they can clash. So what is the remedy for such a situation? Choose one particular color and stick to it as the theme for the whole wedding, though with leeway for the use of varying shades of it. The joy of opting for one particular color is that the other one need only be white, which is perfect for a wedding. When you add together the pieces of this jigsaw puzzle, everything soon becomes clear. Less is more….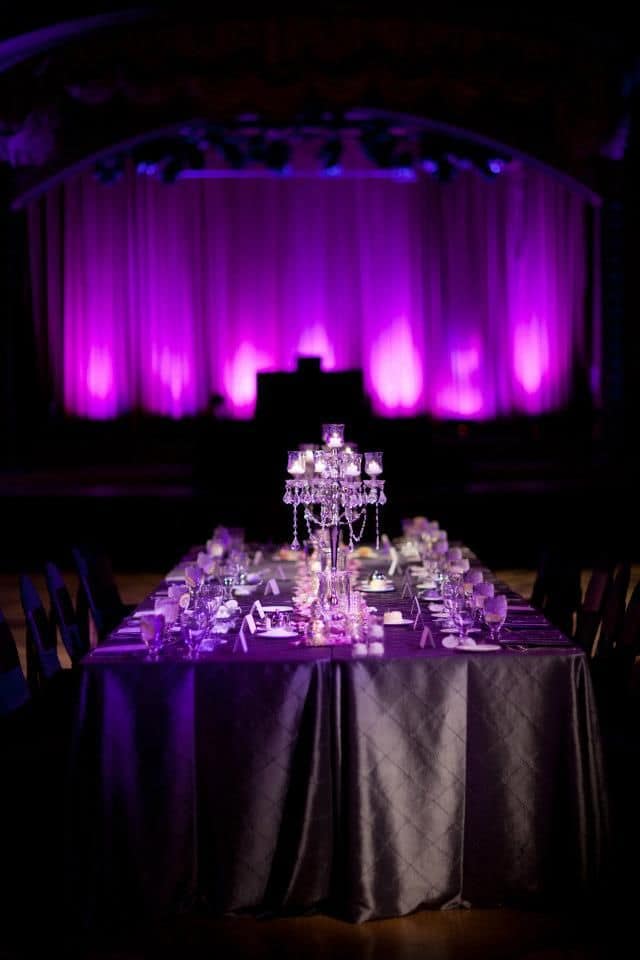 Purple, with shades of it including lilac, lavender, indigo and mauve. How pretty a pure white dress with a bouquet of purple flowers, and matching purple shoes is. Subtle, simple and very special. We adore the photograph of bridesmaids in lilac dresses holding bouquets with lilac in them too. We admit that much of the effect is down to the photographer, but aren't the table settings in purple in a dimly lit room just mesmerizing? Of course there is the food too, or to be more precise, the cake and some mouth-watering macaroons. The cake is just so cleverly done with such delicate pastel shades of purple in the icing. Can anyone suggest a more appropriate color than purple for a wedding theme?
[AdSense-A]
[AdSense-A]
Share this with anyone looking to get married one day.