-
Advertisement
What a great idea by Åhléns, a department store in Sweeden. They decided that because most of their shoppers we not skinny little waifs, that they would instead use plus size mannequins to show off their range of lingerie. I am not sure if it was also intended to be a marketing stunt but if it was, it was a stroke of genius. People took numerous photos of the mannequins and Tweeted, Instagrammed, Facebooked and what ever else it is possible to do to spread photos virally.
Great idea and good on them for thinking of it.
Advertisement
-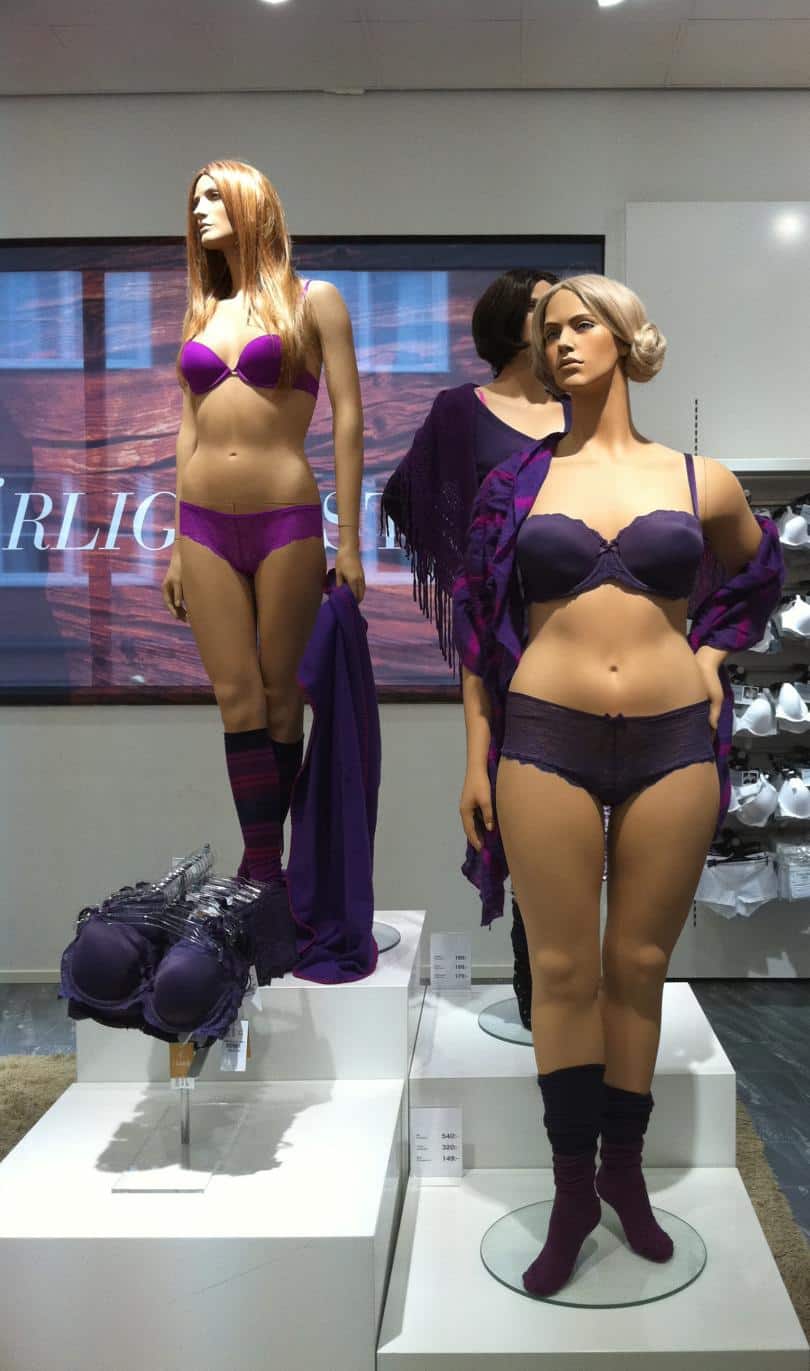 If you like the idea, share it in appreciation of all the plus size women out there.
Advertisement