You have probably heard of her or at least heard her music. I am referring to Lorde, who's most recent hit "Royals" has gathered over 200 million views to Youtube.
Advertisement
-
As well as loving her music, I also have to commend her for her recent actions on Twitter. After looking at some images of herself posted online at one of her performances, she was amazed to see that someone had taken it upon themselves to edit her skin to look flawless when in reality she had a few blemishes that day. She put both photos side by side in a Tweet and shared it with her followers saying "i find this curious – two photos from today, one edited so my skin is perfect and one real. remember flaws are ok :-)".
Advertisement
-
In reaction to this, her fans have retweeted the image over 36,000 times and received comments such as "I see no flaws" and "love you for this".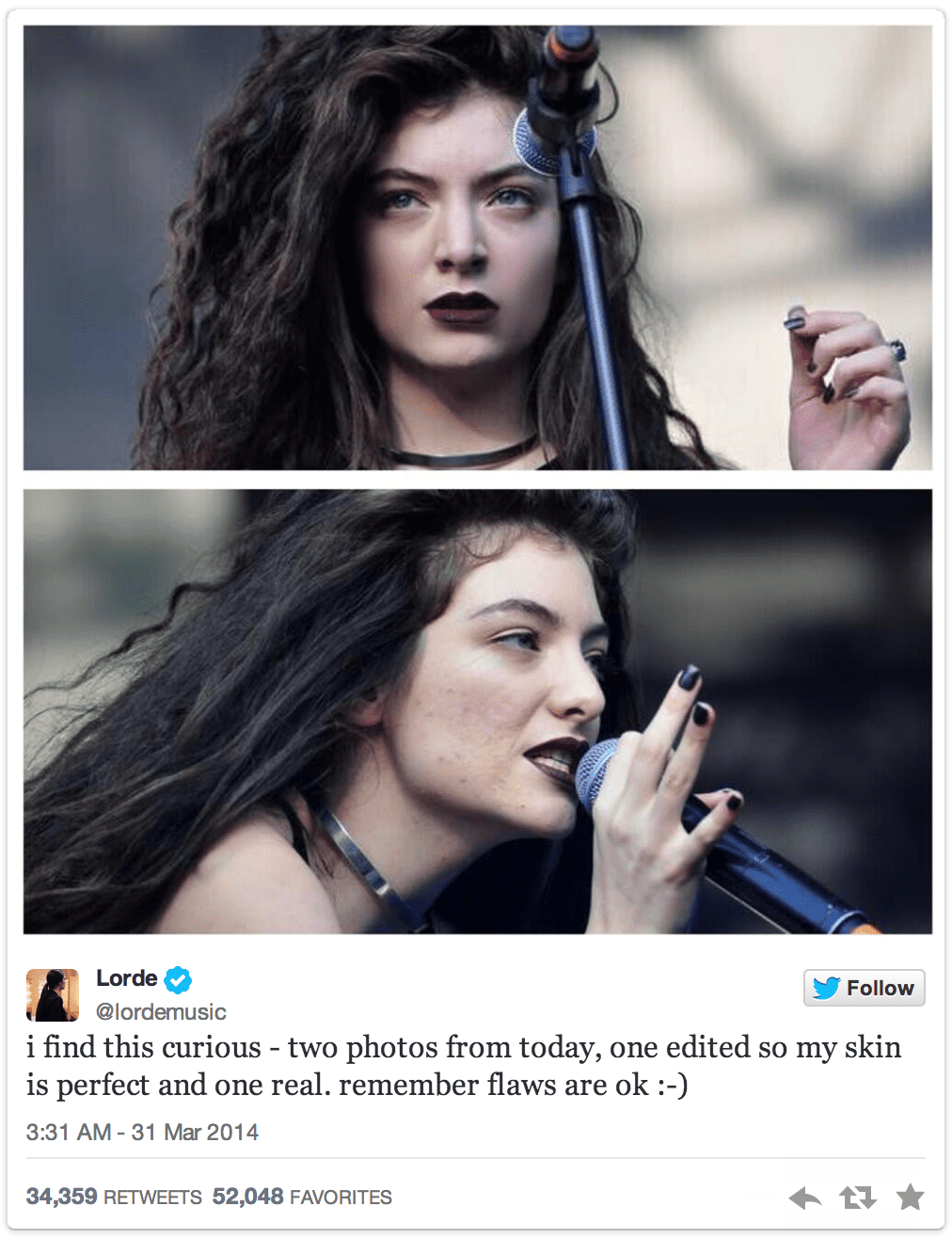 Advertisement
 Lorde: She's still not a royal, but she's pretty darn close