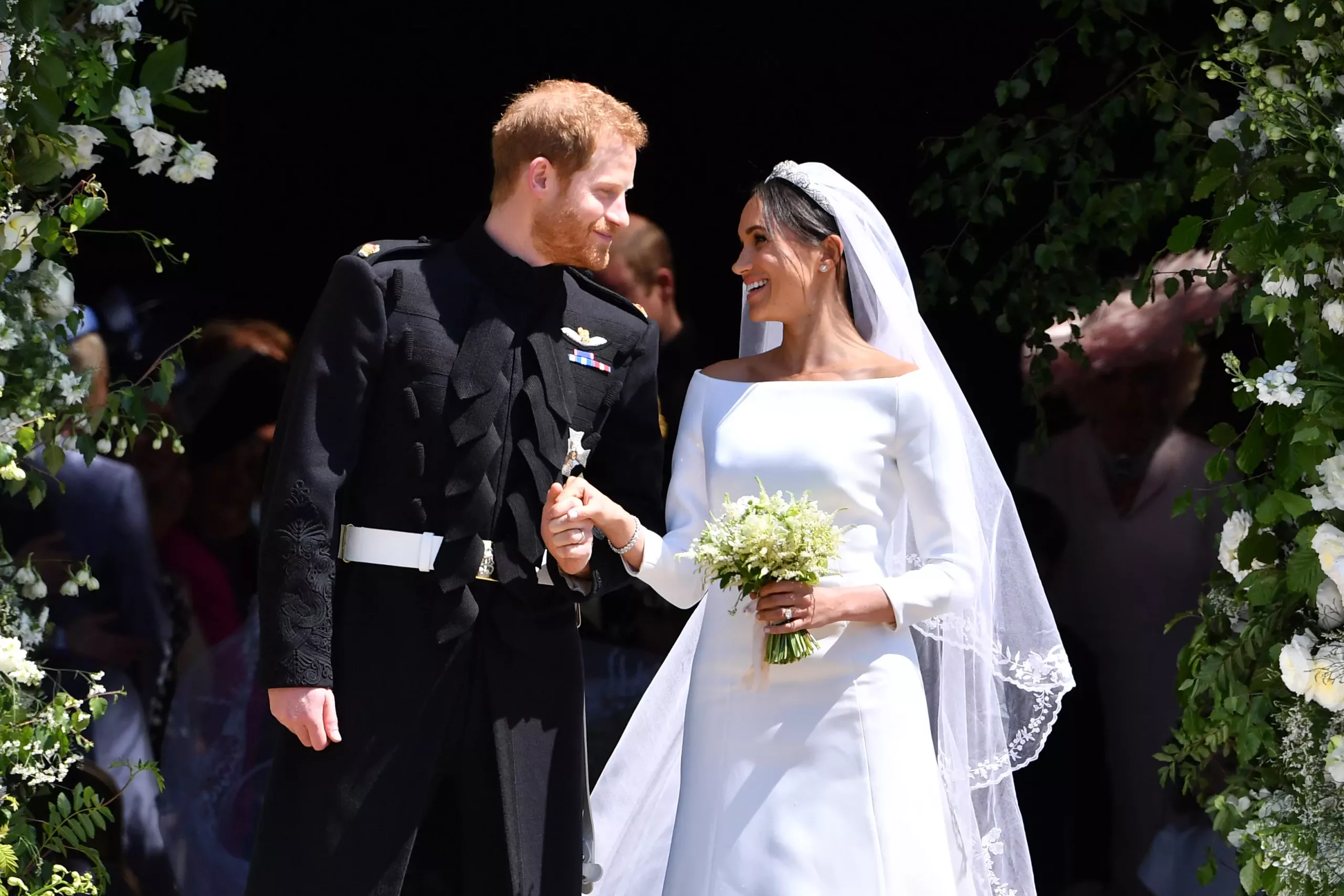 WPA Pool via Getty Images
When Prince Harry married his princess and got his happily ever after, no one could have anticipated what was to come after the fairytale ended. From their first meeting, to their battle with the media and eventual cutting ties from the royal family; here's a rundown of Prince Harry and Meghan Markle's relationship so far.
Harry was a bit of a wild child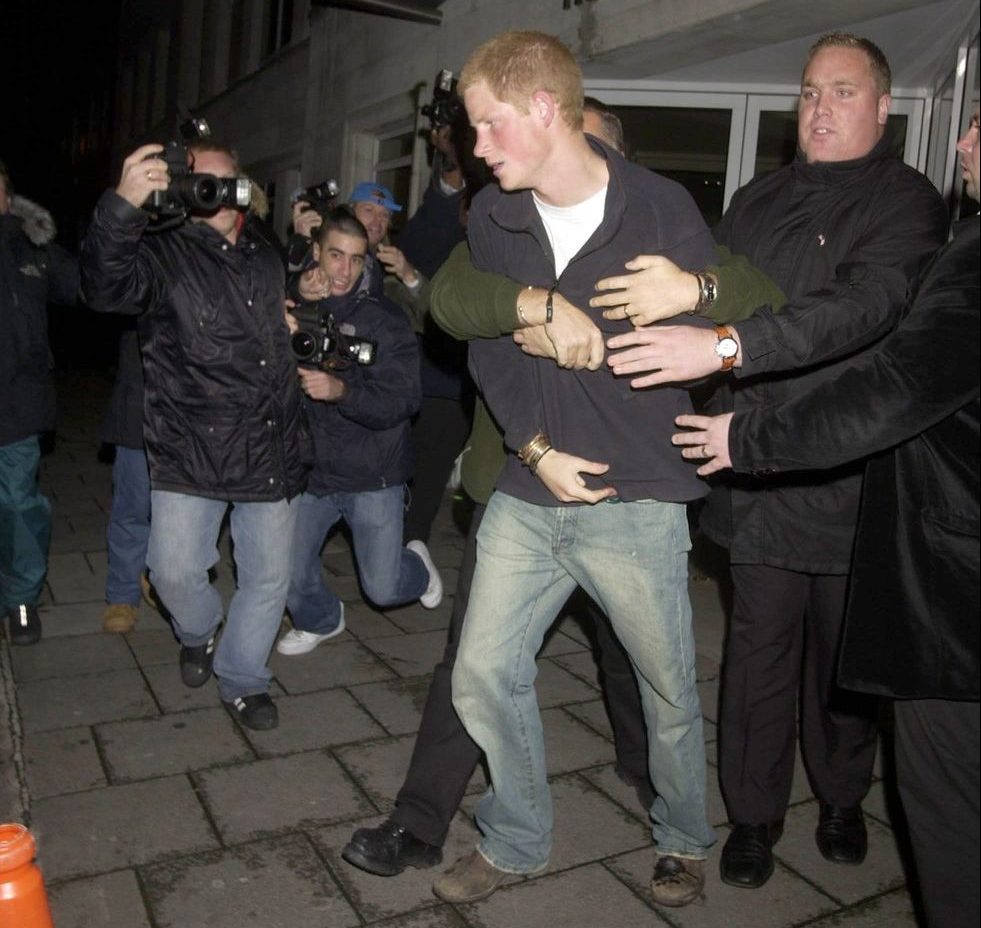 David Abiaw via Shutterstock
Prince Harry was very familiar with a tabloid headline in his youth, much more so than his older brother. Harry had been papped over the years partying with champagne in hand and surrounded by supermodels in the most exclusive clubs in London and was showing no signs of settling down anytime soon…
Meghan was a successful actress
Ben Mark Holzberg via USA Network
Anyone who is a longtime fan of the TV series Suits will have recognised Miss Markle well before she met Harry. Not only was she a successful actress, but she also had a social media presence and did a lot of humanitarian work focusing on women's charities. Some say that Harry fell for her because she had the same philanthropic nature as his mother.
July 2016: Harry and Meghan meet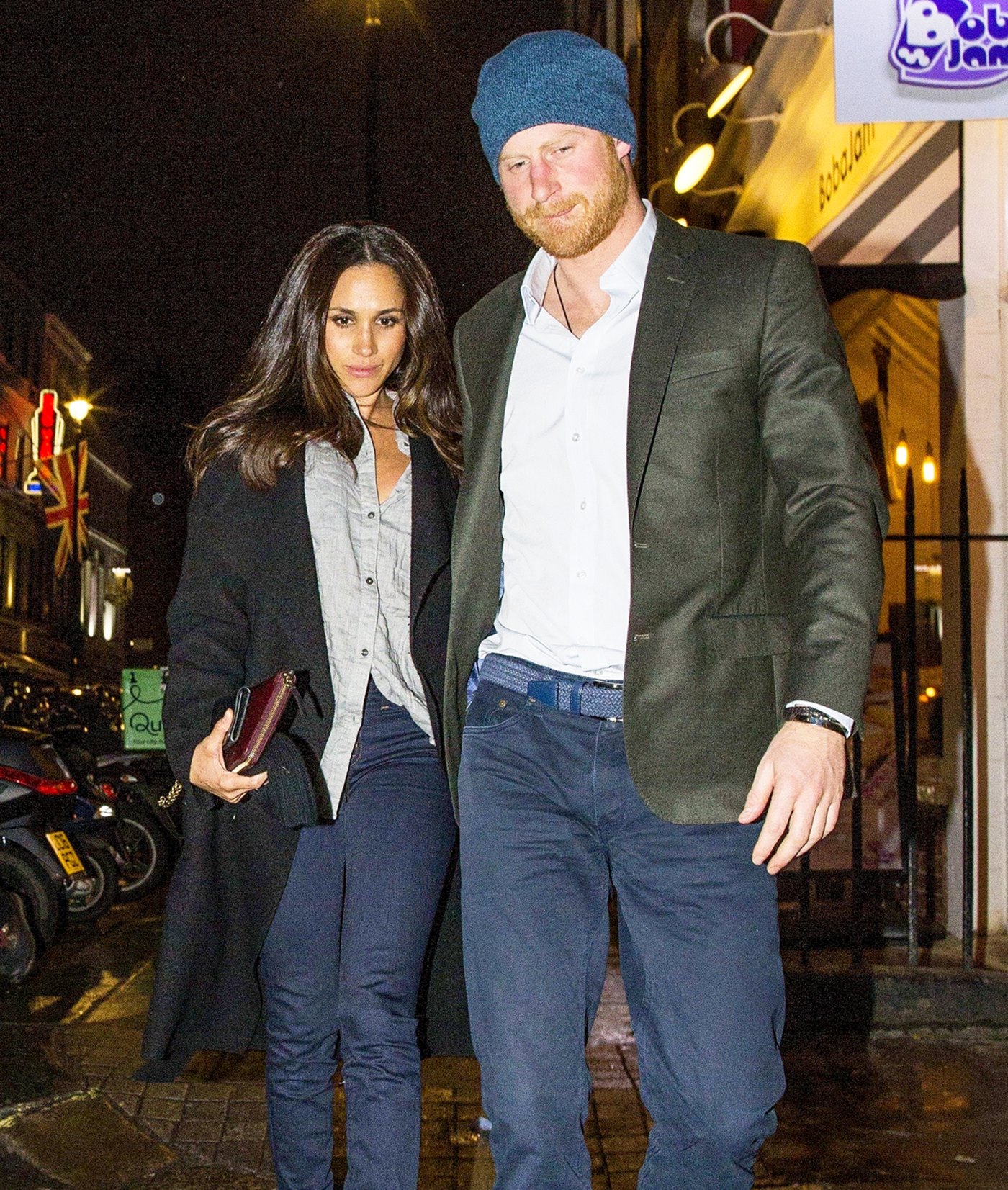 Backgrid via Us Weekly
In July 2016, both Harry and Meghan agree to go on a blind date set-up by a mutual friend; little did they know, their lives were about to change for ever, for better, and for worse. Sources close to the couple report that the two had instant chemistry and were already a match made in heaven from the moment they met.
Summer 2016: The couple vacation in Botswana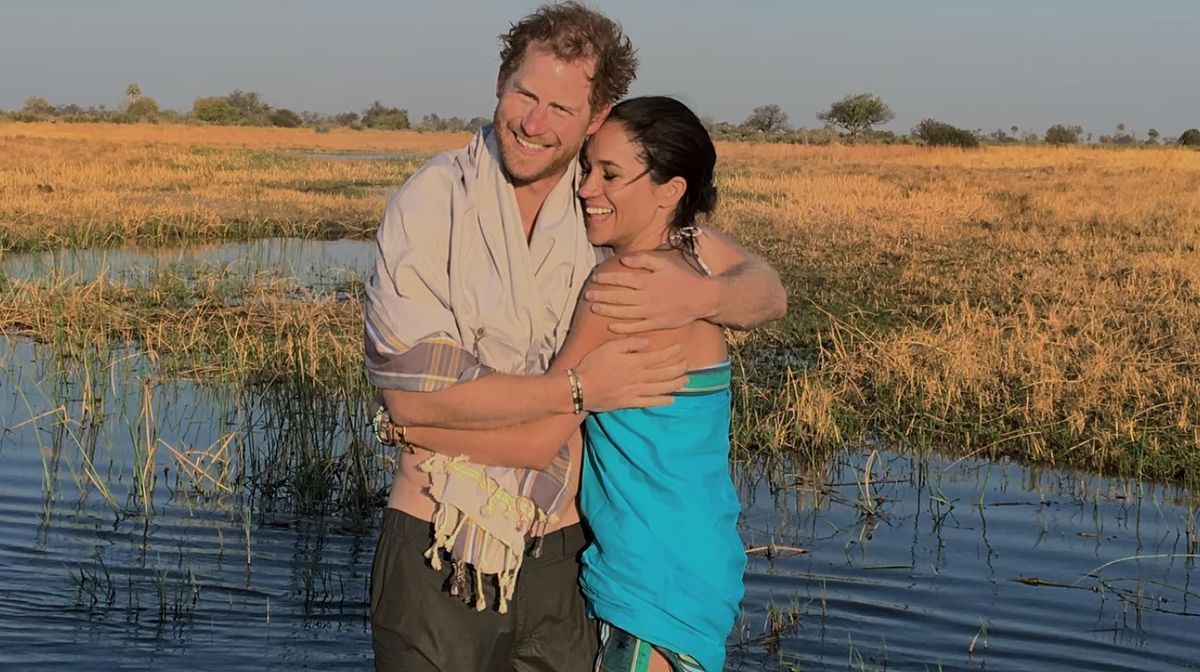 screenshot via Netflix
>Prince Harry and Meghan Markle's third date to Botswana was a significant turning point in their relationship. As Prince Harry shared in their engagement interview, "It was fantastic." The two spent five days together, and got very serious about each other. Although they were getting serious, their relationship was still very much under wraps.
October 2016: The tabloids start reporting that the two are dating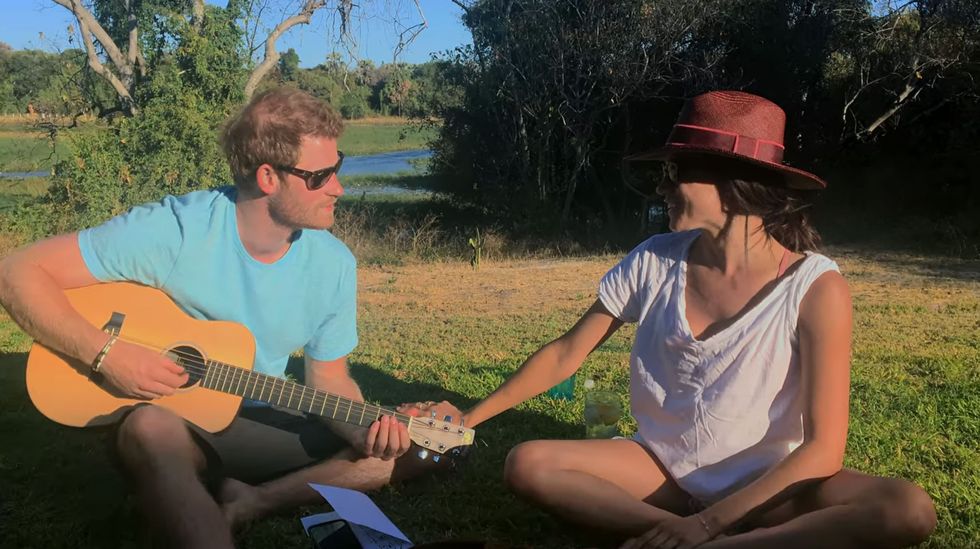 screenshot via Netflix
The first reports of the couple's relationship appeared in the British tabloids on October 31st, 2016. By this point everyone was under the impression that Harry would be sewing his oats forever, but as he was seen cuddling up with Meghan, it seemed that this one was here to stay.
Summer 2017: The couple make their first public appearance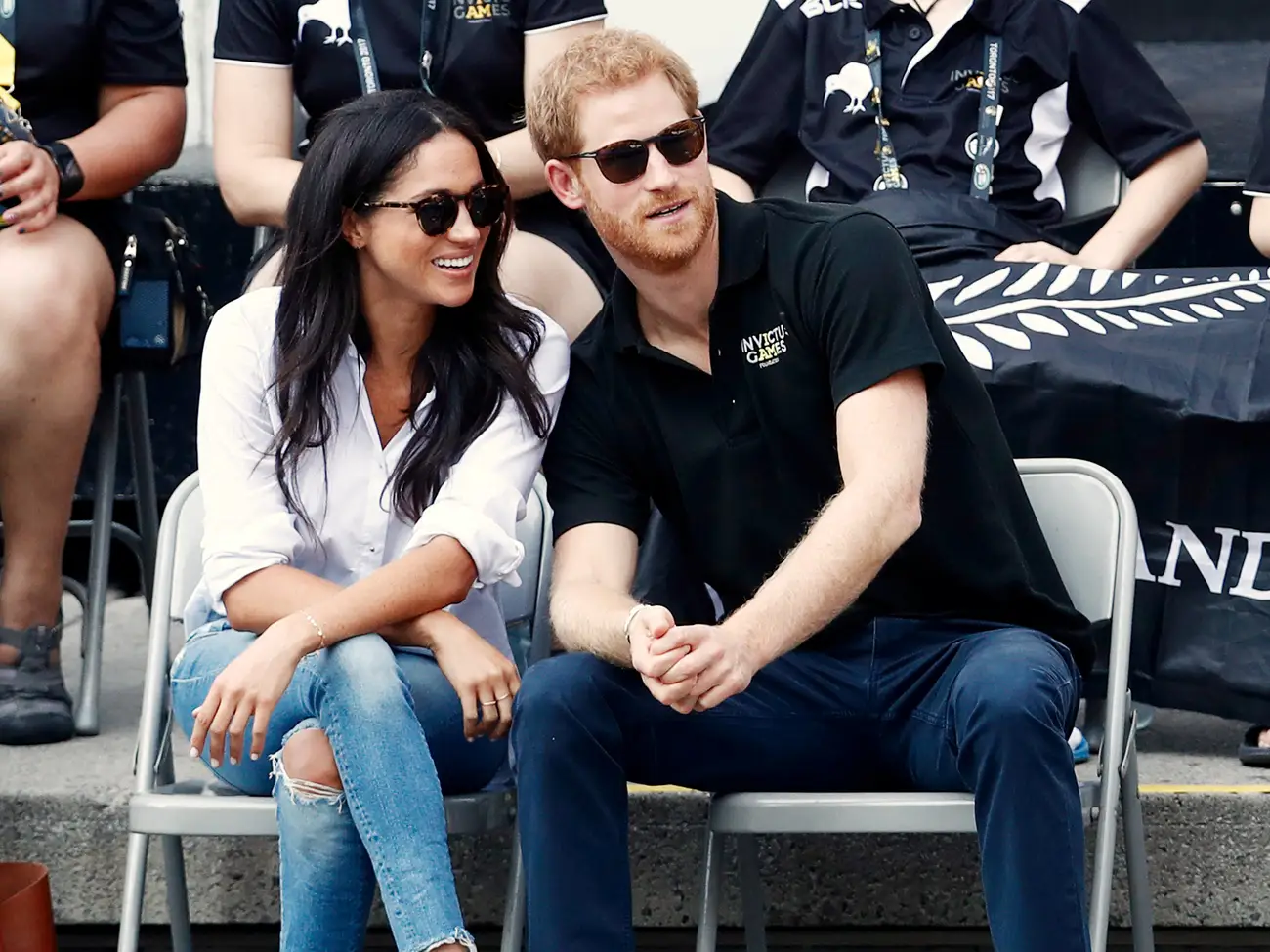 REUTERS via Mark Blinch
The pair were first spotted out together at the Annual Audi Polo Challenge in Ascot, England. This was all over the papers at the time, as was a photo of them sharing a sneaky kiss. The papers were reporting that Harry was looking happier than he had looked in years and that the two were besotted with each other.
Summer 2017: The media takes a disliking to Meghan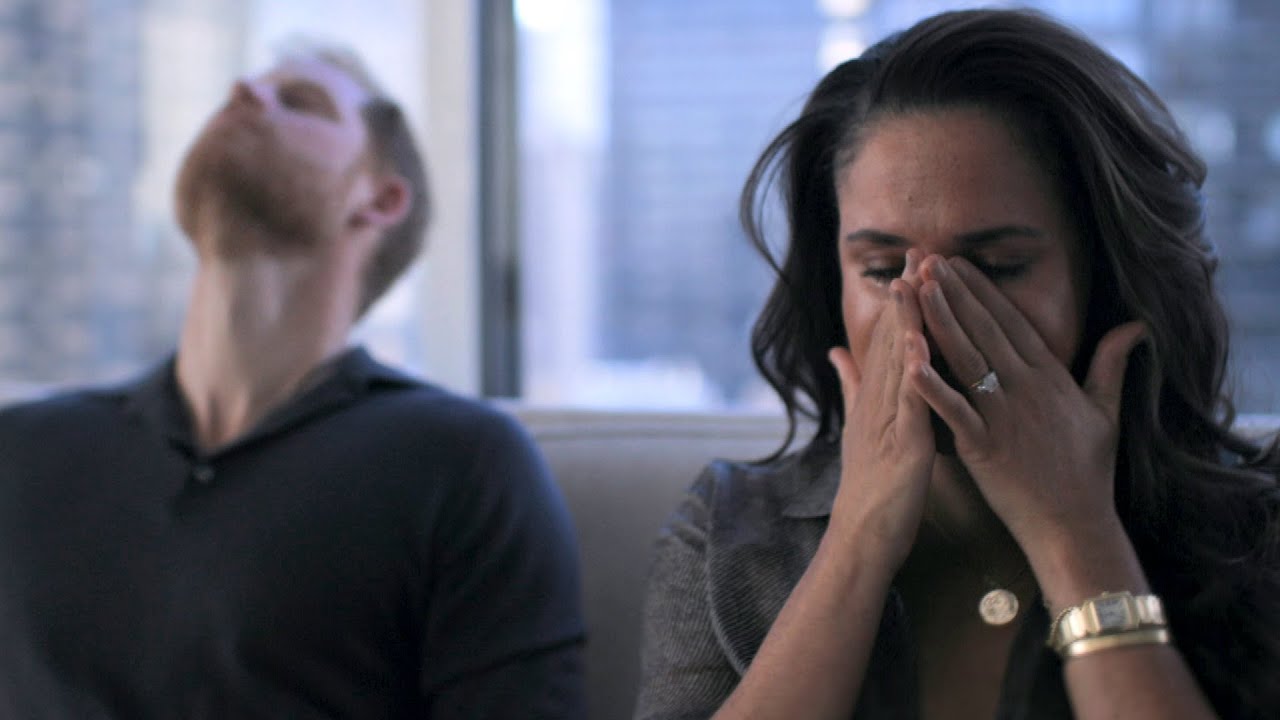 Entertainment tonight via YouTube
Although the couple enjoyed a few months of peace and privacy, it wasn't long before the tabloids began to attack Meghan. The backlash had begun. At the time, the press attempted to reduce the talented Suits actor to nothing more than a divorced older woman (Meghan is just three years older than the prince).
September 2017: Meghan meets the Queen for the first time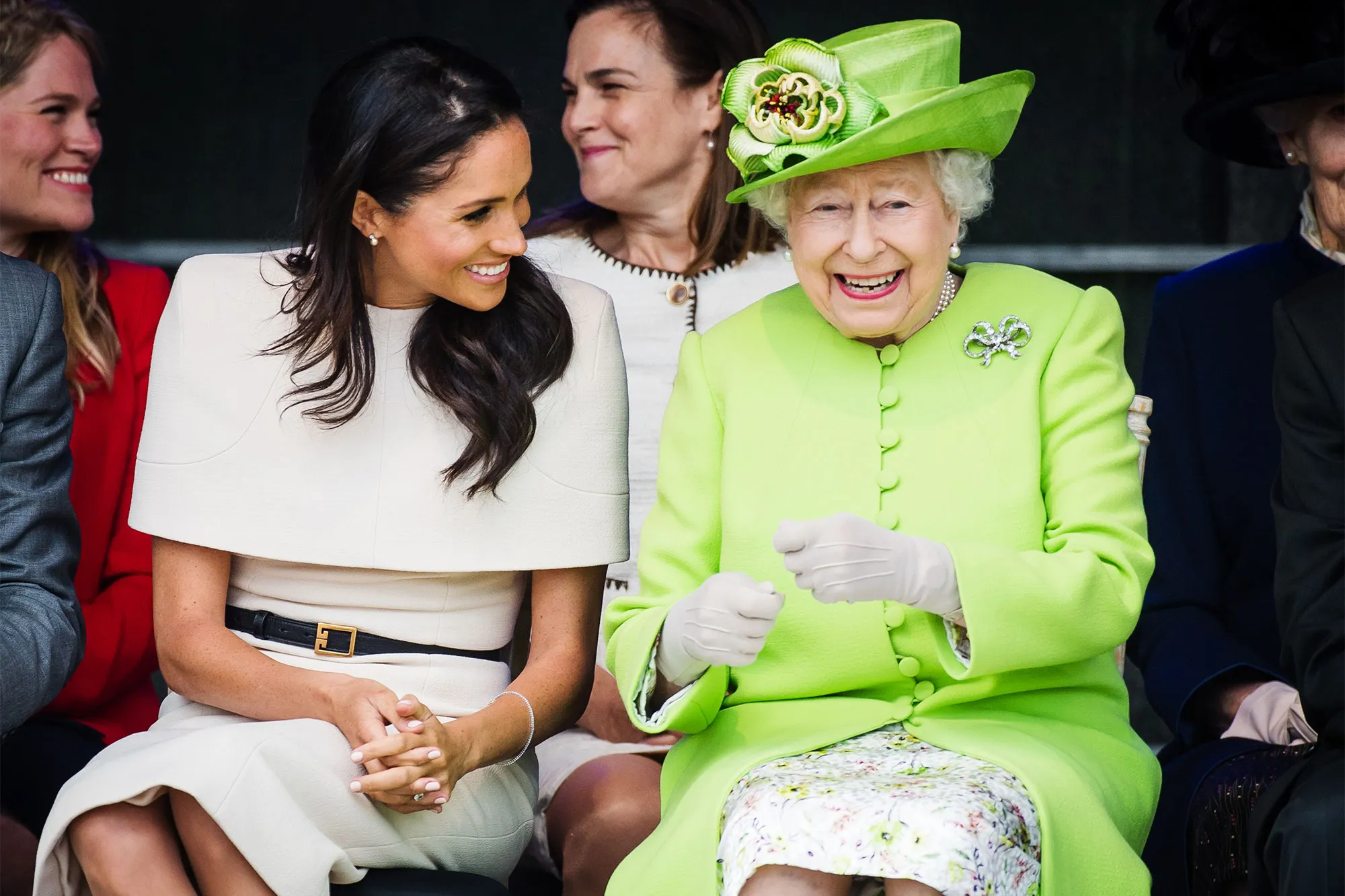 Semir Hussain via Wireimage
Meghan has often commented that being from the US, she had no idea how influential the royal family were, so she probably had no idea how much magnitude her first meeting with Queen Elizabeth II at Balmoral would have in October 2017. Sources say that the first meeting went well and that the Queen was very fond of Markle.
September 2017: Meghan does an interview with Vanity fair confirming her relationship
Peter Lindhberg via Vanity Fair
In 2017, Meghan opens up about her relationship for the first time. She speaks candidly about not knowing just how much Harry was in the public eye in British tabloids and that she was already struggling with her mental health due to the way she was being portrayed in the media. She also highlighted, however, just how in love with the prince she was.
November 2017: The couple gets engaged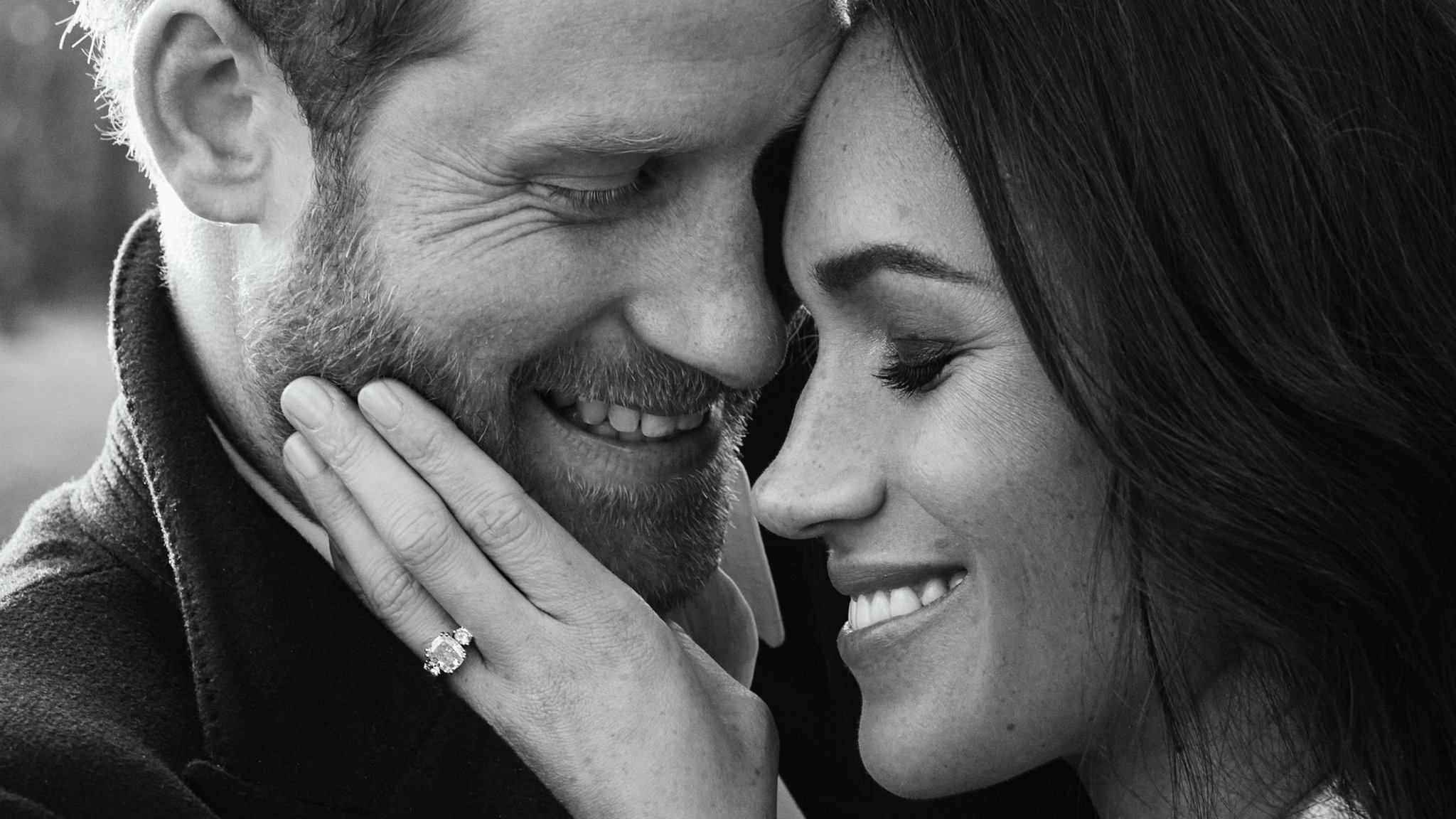 Alexi Lubomirski via BBC
In November 2017, Harry and Meghan made it official – they were getting married. Despite the mixed emotions of the public, the couple were at a good place in their relationship and very much in love. Prince Harry proposed with a one-a-kind three-stone engagement ring that included diamonds from Princess Diana's collection.
November 2017: Harry releases an official statement of concern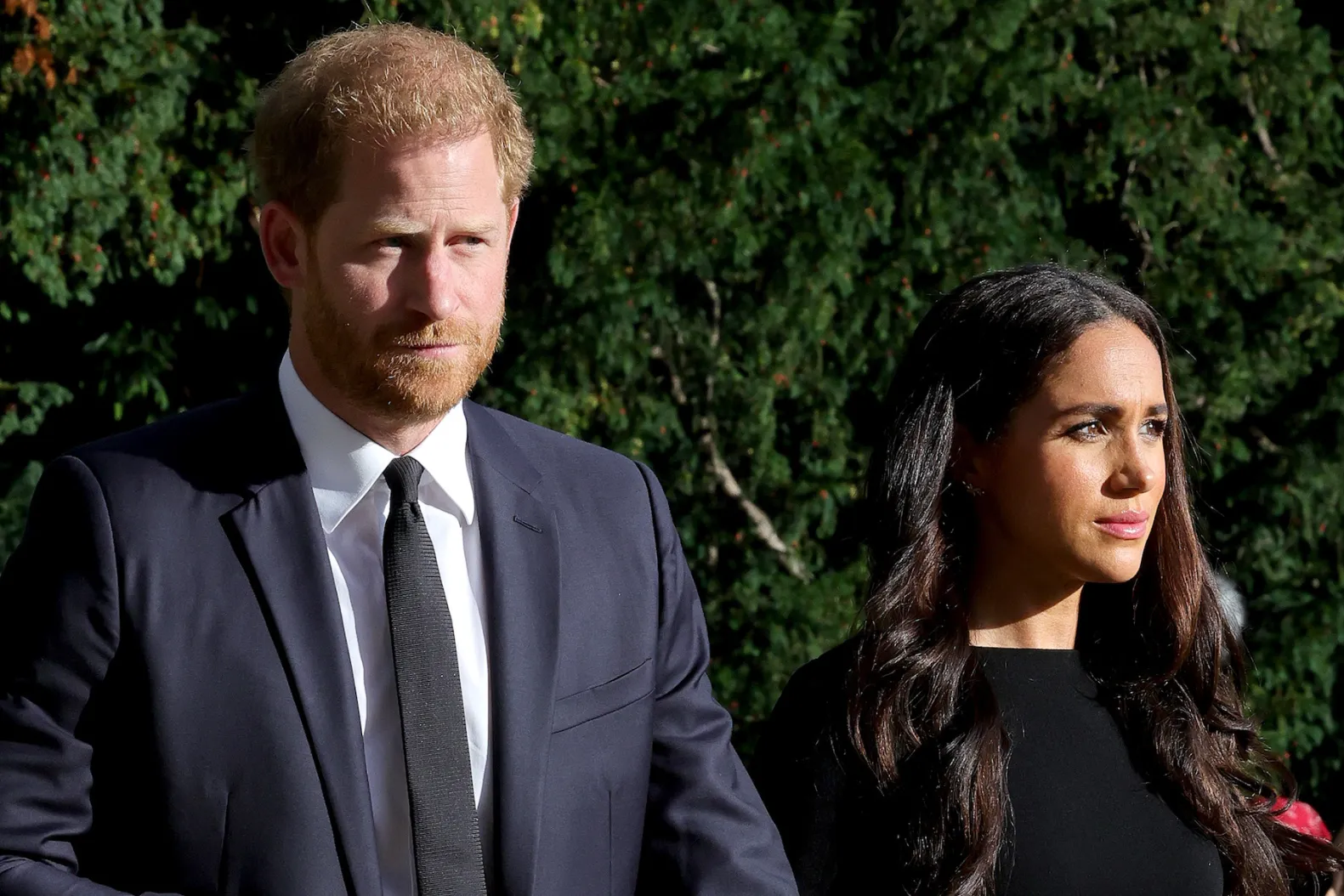 Getty Images via Rolling Stone
Meghan had already spoken out about the way the media was treating her, but after months of abuse, the royal family made a statement mentioning, "This is not a game – it is her life and his." Harry and Meghan's relationship was facing a lot of criticism, but they remained strong.
May 2018: The big wedding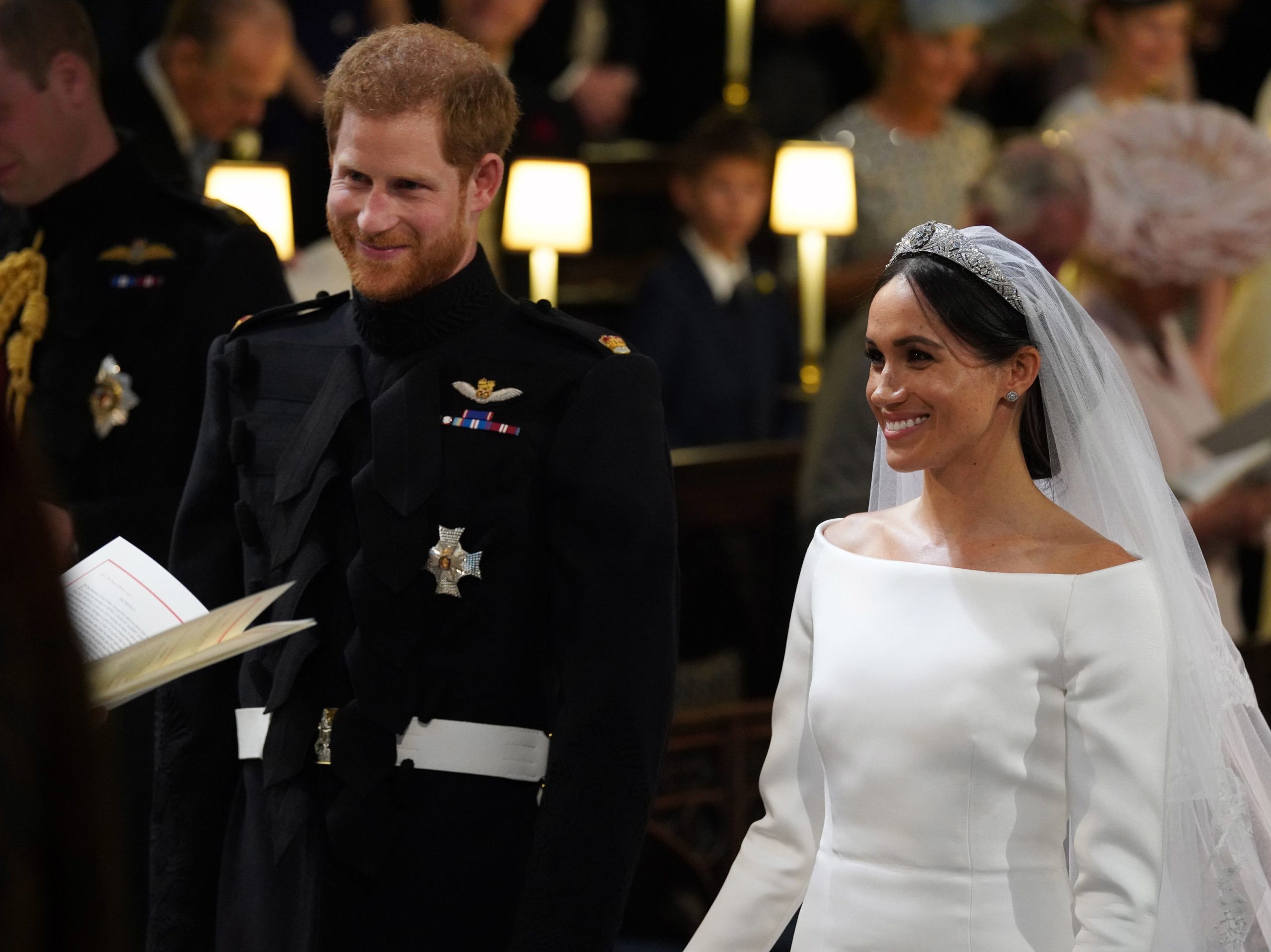 WPA Pool via Getty Images
Prince Harry and Meghan Markle were officially married on Saturday 19th May 2018. The Queen and Prince Philip watched their grandson wed his beautiful bride alongside 600 guests on what was a historic day. The star-studded guest list included Meghan's mother Doria, her former Suits co-stars, plus celebrity friends like Oprah Winfrey, Amal Clooney and Serena Williams.
November 2018: Harry, Meghan, William and Kate are spotted out on a double date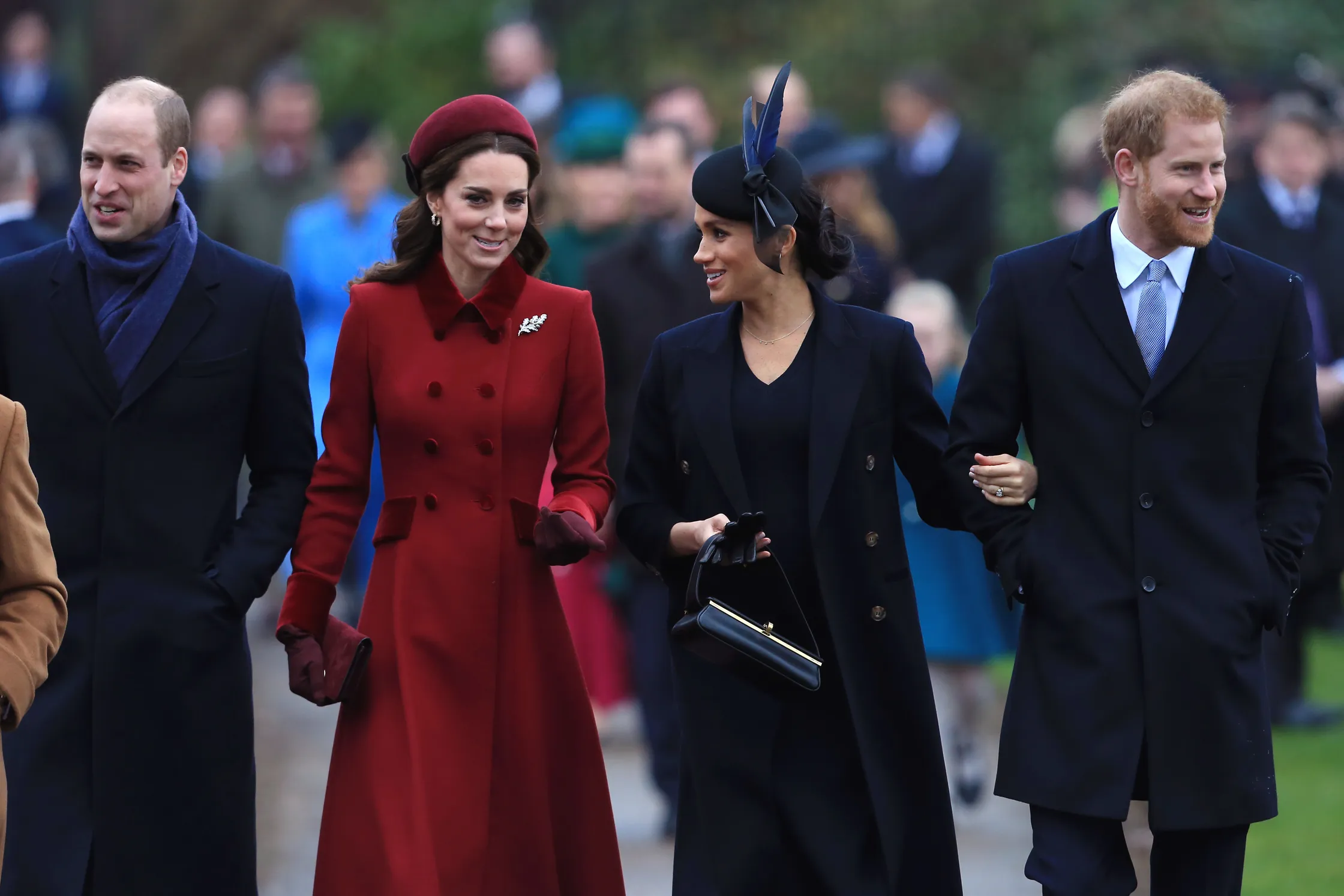 Stephen Pond via Getty Images
Then dubbed 'the fab four' these young and beautiful royals were spotted out at the Commonweatlth Games ceremony in London on what us normal people would call a 'double date'. There had been rumors that Markle and Kate Middleton didn't get a long, but on this date, the two appeared to be getting along like BFFs.
December 2018: The couple spends Christmas with the royal family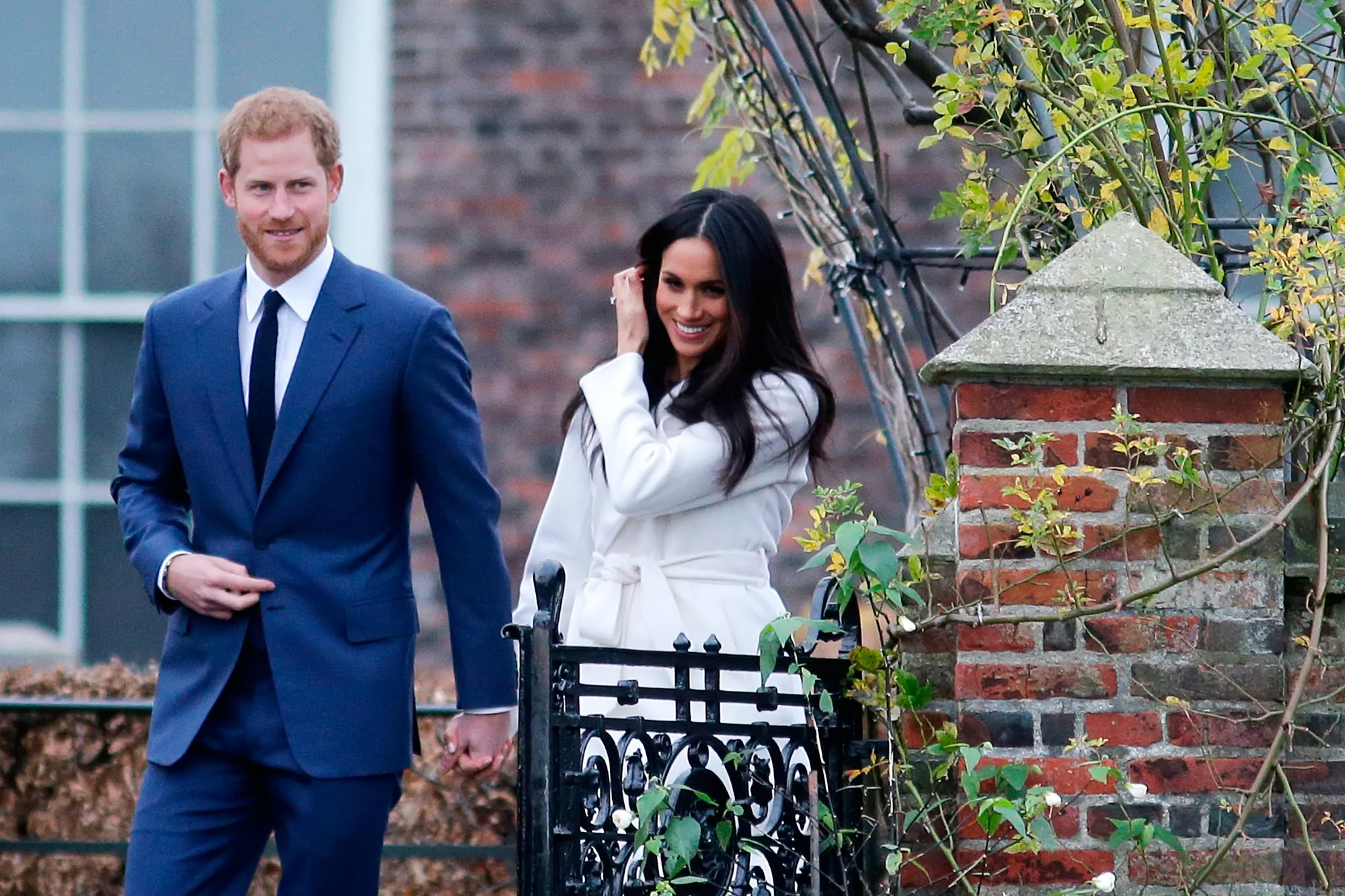 Getty Images via Vogie
A big litmus test for any new royal. Meghan and Harry spend Christmas with the entire family at Sandringham. Relations between Meghan, Harry and the rest of the family were good and Meghan recalls it being like having the big family she had always wanted. However, one royal couple weren't so pleased…
December 2018: The Royal family freeze Meghan out on Christmas Day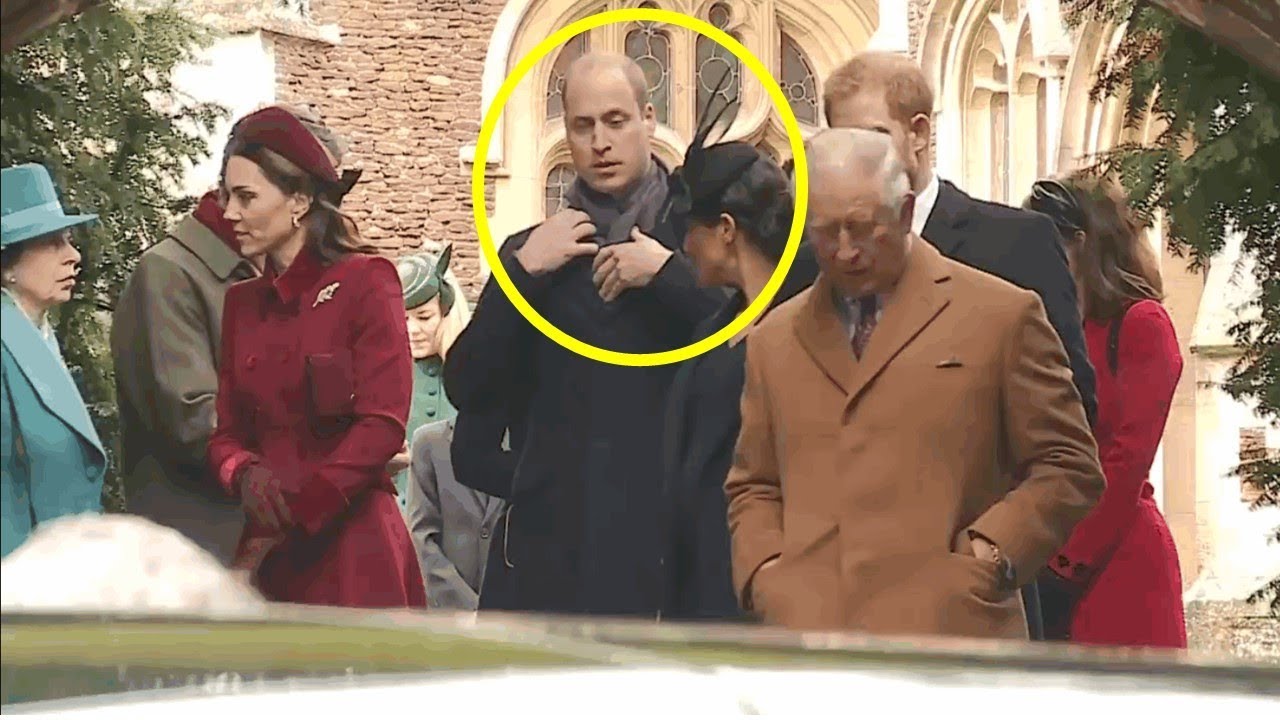 CityDreamer via YouTube
The royal family take a walk every Christmas morning around the grounds of their enormous homes. However, this Christmas morning as the family strolled and chatted about royal affairs, paparazzi caught a video of a discussion between Prince William and Meghan that looked as if he was more interested in tying his scarf that chatting with her. Awkward.
February 2019: TLC releases Meghan vs Kate documentary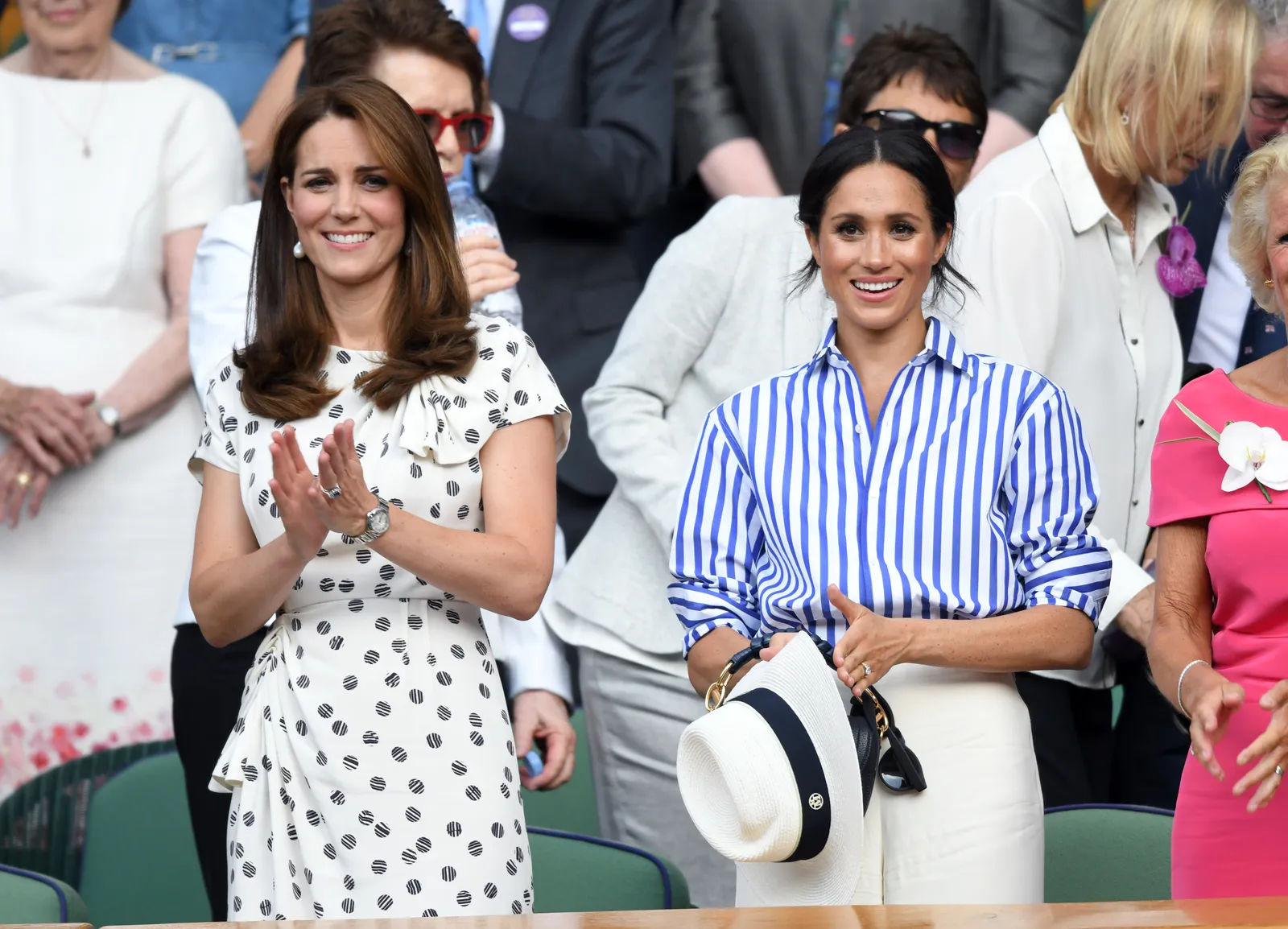 Getty Images via Glamour
With all of this tension bubbling between the two newest royal ladies, it wasn't long before the media started reporting on it. TMZ released a documentary pitting Kate Middleton and Meghan Markle against each other, and it's true, the two apparently didn't get along – but it was really William and Harry who were feuding.
April 2019: The tabloids report that Harry and William are feuding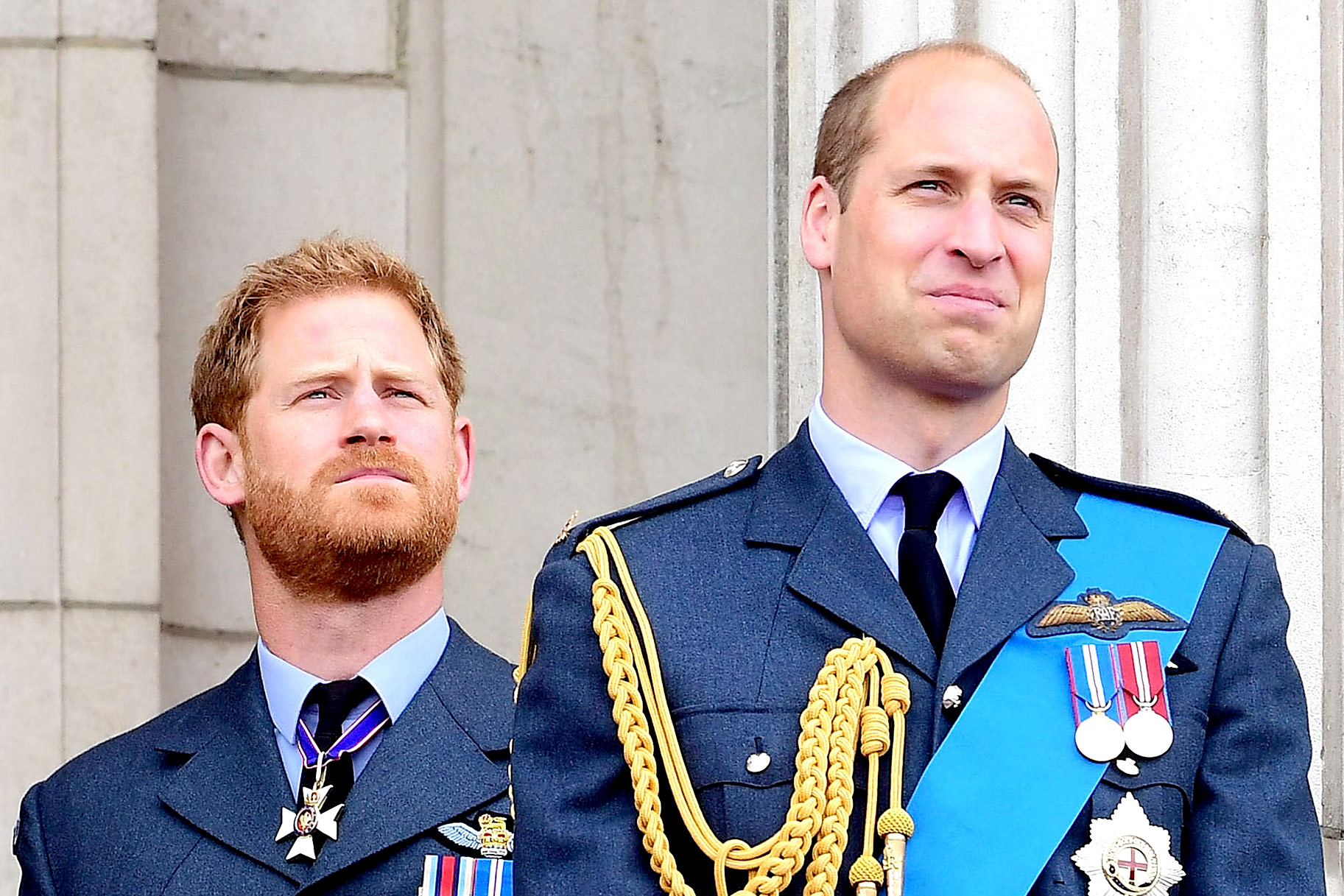 A source close to the royal family stated that ever since Harry and Meghan got married, he and William had been fighting, and not just in the way brothers do. Apparently, Harry felt that Prince William never liked his wife and was try to ruin his relationship before it ever really got started. Harry and Meghan still seemed to be a united front, however.
May 2019: Prince William and Kate Middleton visit Harry and Meghan at their new house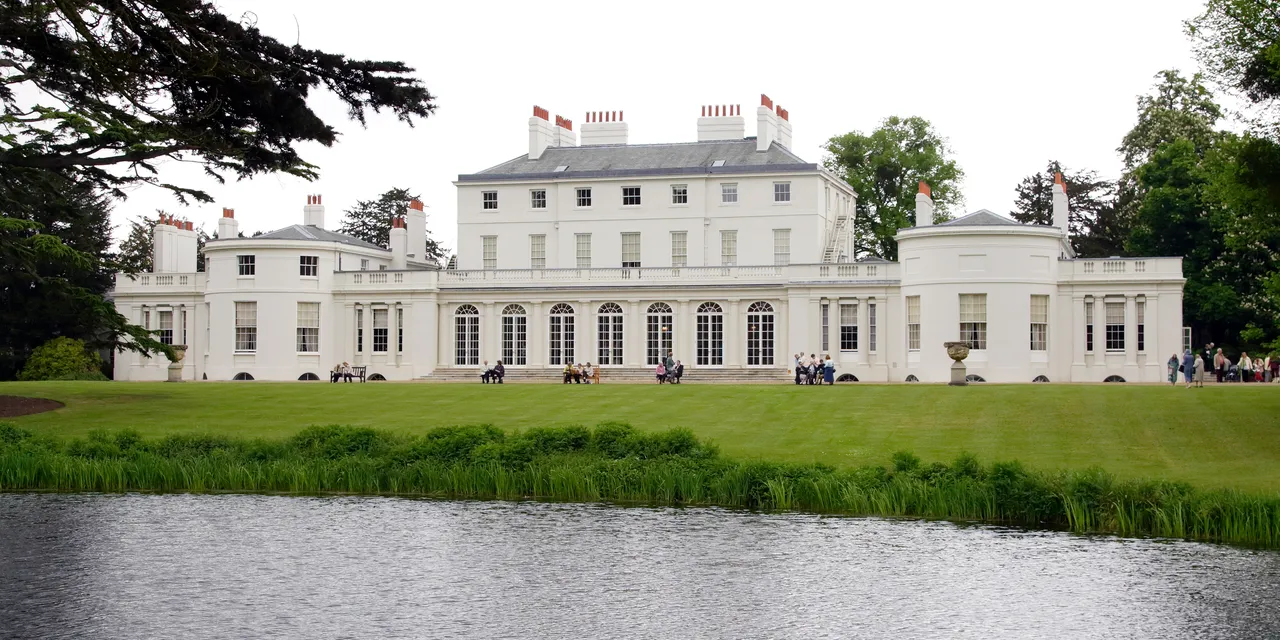 AD Pro via Getty Images
At this point, Meghan is heavily pregnant and the couple are enjoying some quiet time in their beautiful home, Frogmore Cottage, in the English countryside. Although people had been speculating that the fab four had fallen out, the Duke and Duchess of Cambridge visited the happy couple and they seemed to hang out rather amicably.
May 2019: Archie is born
Netflix via The Sun
On 6th May 2019 at 5.26 am, the former Duchess of Sussex gave birth to a beautiful bouncing baby boy. The couple were absolutely besotted with their son and named him Archibald Harrison Mountbatten-Windsor after one of Harry's mother's ancestors, The 9th Earl of Argyll of Scotland.
October 2019: The royal couple make a documentary about their African tour and struggles with the media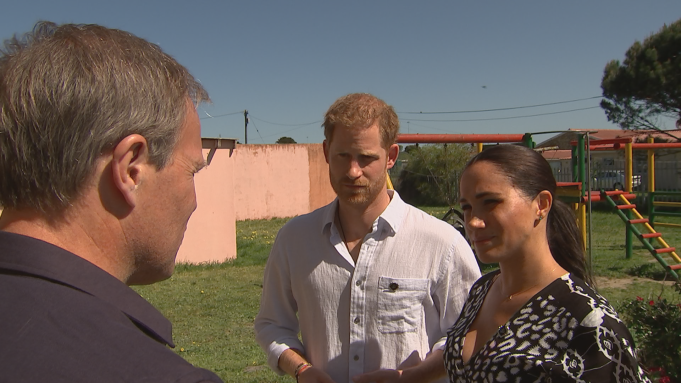 ITV via Deadline
This documentary was the first time the public got a first-hand insight into all of the controversy that Harry and Meghan had faced throughout their relationship. They travelled around South Africa, following in the footsteps of Princess Diana, and opened up about Meghan's mental health struggles because of the media attention. Harry even admitted to having fallen out with his brother.
January 2020: Prince Harry and Meghan announce that they are stepping down as senior royals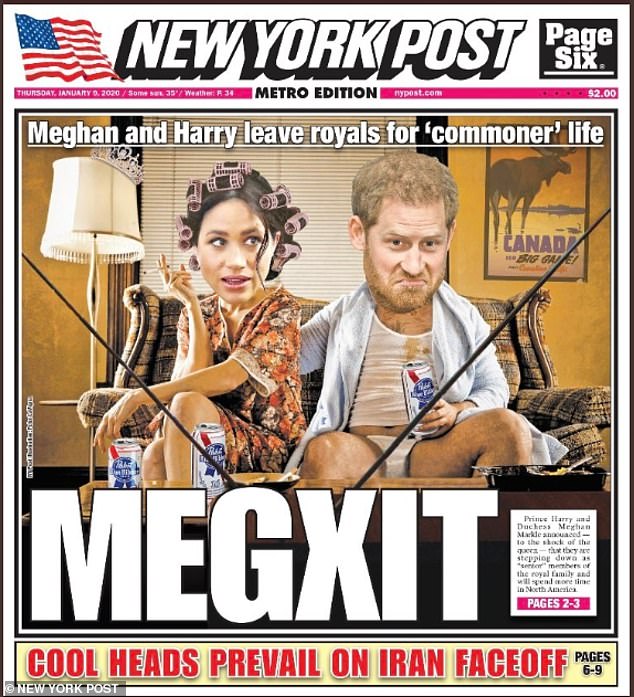 New York Post via Daily Mail
This was a bombshell that shook the media to its very core. The couple announced through official channels and on their Instagram that, "We intend to step back as 'senior' members of the Royal Family and work to become financially independent." This was the first time this had happened in history, and as was the way all throughout their relationship, the couple received backlash.
January 2020: The couple move to California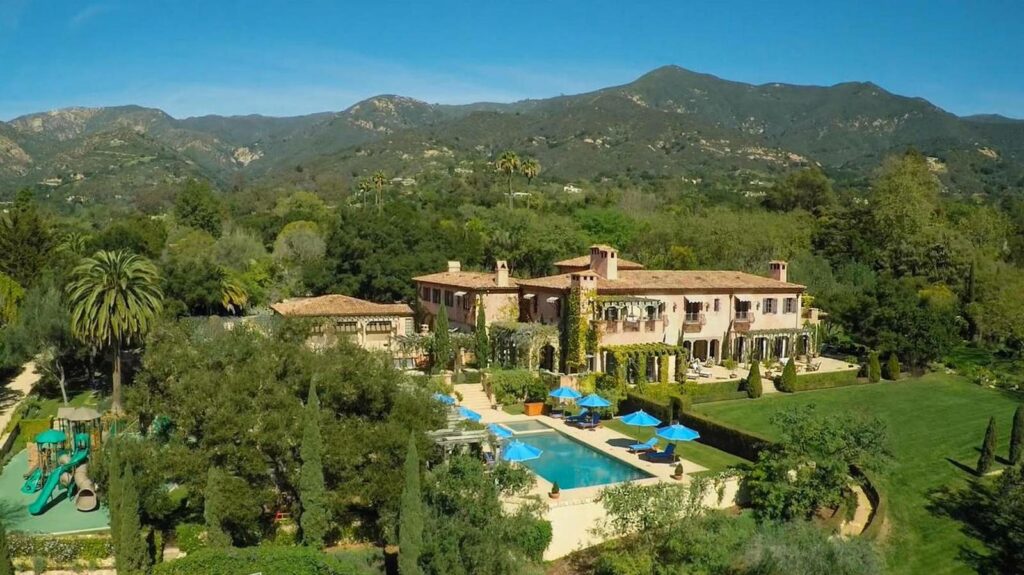 santabarbarasluxuryhomes.com via The Irish Times
After taking a lot of heat from the tabloids, Prince Harry and Meghan Markle escaped to Meghan's home, Southern California. The couple had broken a long history of tradition within Britain and Harry was being slammed for betraying his family whilst Meghan was being accused of having led Harry astray. Despite it all, the couple appeared to have made the decision together.
March 2020: The couple are stripped of their royal titles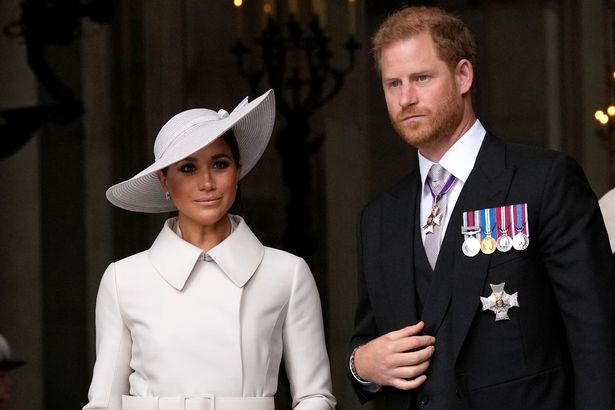 AP Photo via Matt Dunham
After a couple of months of a media storm, the royal family had remained relatively quiet. The other members of Harry's family had made no statements and had been making an effort to keep their integrity intact. However, people had been keeping an eye on the royals' website and noticed that Prince Harry and the former Duchess of Sussex has been stripped of their royal titles.
March 2020: The couple attend their final appointment as working royals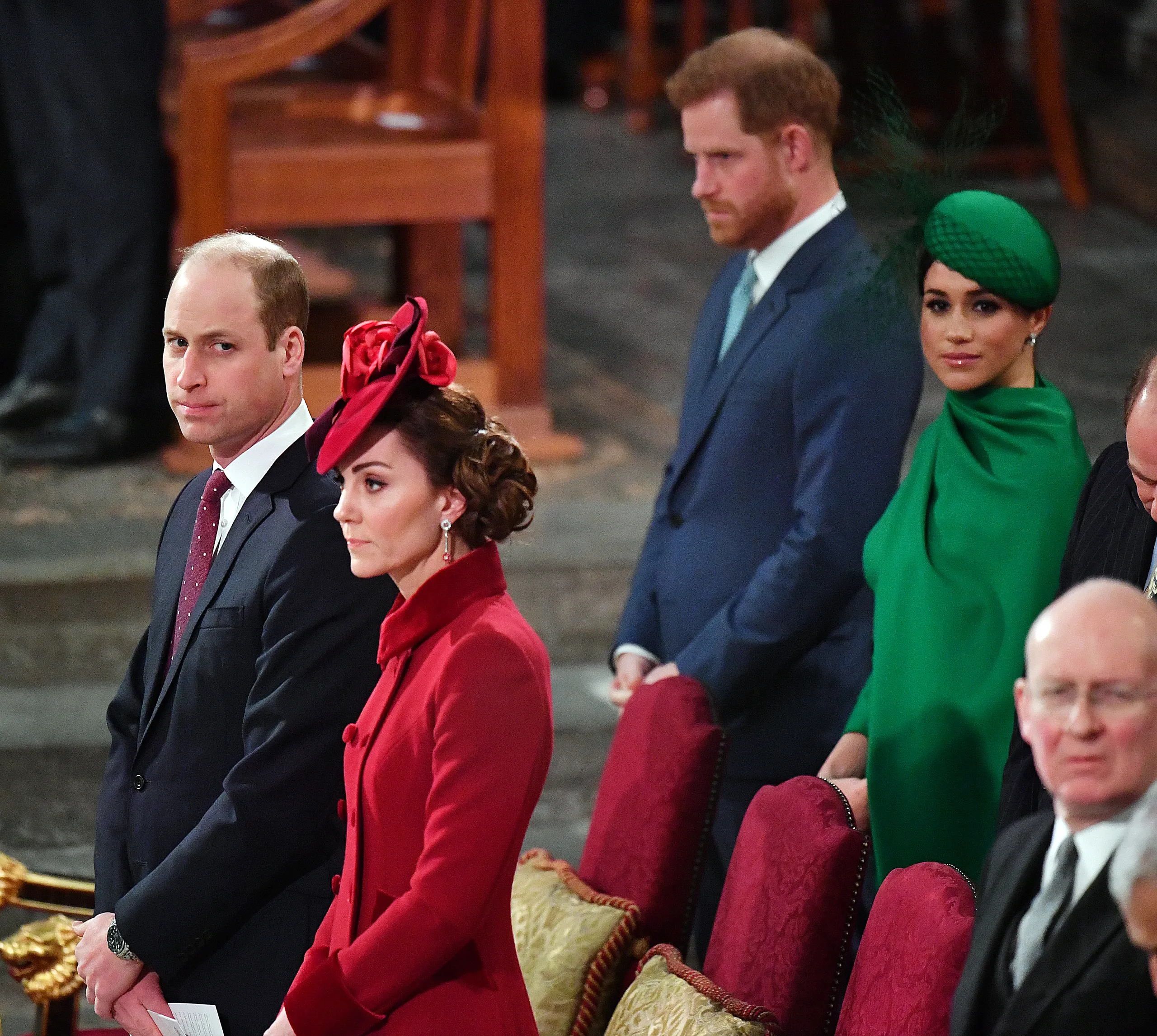 Getty Images via People
The Duke and Duchess of Sussex have made their last public appearance as working members of the Royal Family. Prince Harry and Meghan joined the Queen and other senior royals at the Commonwealth Day service at Westminster Abbey. The family all appeared to be behaving amicably, but of course, they knew all eyes would be on them.
September 2020: The couple announces their Netflix deal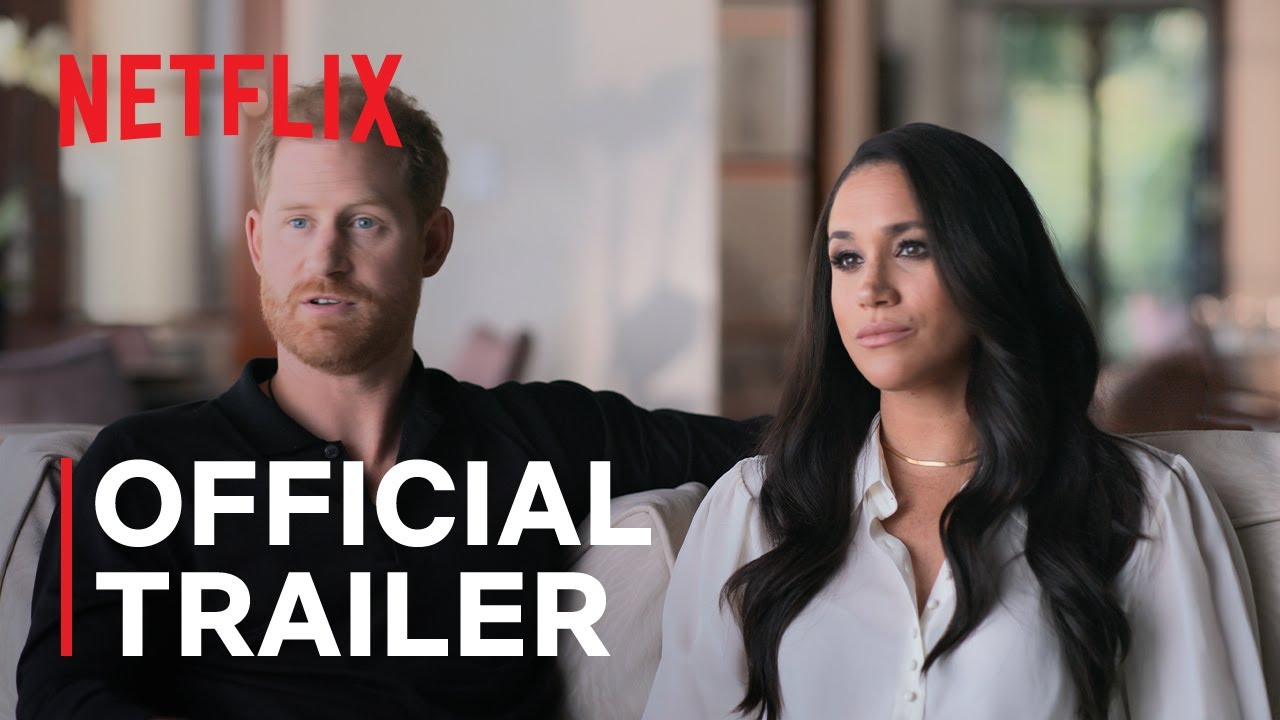 Netflix via YouTube
After all that went down, the couple decided that they would use Netflix to let the public know their side of the story. Still perhaps their most lucrative deal yet, the couple signed a five-year, $100 million contract with Netflix in September 2020 to produce documentaries, docu-series, feature films, scripted shows and children's programming.
March 2021: The couple's interview with Ophrah Winfrey airs
Joe Pugliese via Harpo Productions
Another groundbreaking moment in this rollercoaster of a relationship. Harry and Meghan did a tell-all interview with Oprah at their home in Southern California. The explosive two-hour interview with Meghan Markle and Prince Harry, who had largely kept their silence after announcing that they would give up their duties as members of Britain's royal family, attracted 17.1 million viewers on CBS.
March 2021: Meghan claims she experienced racism within the royal family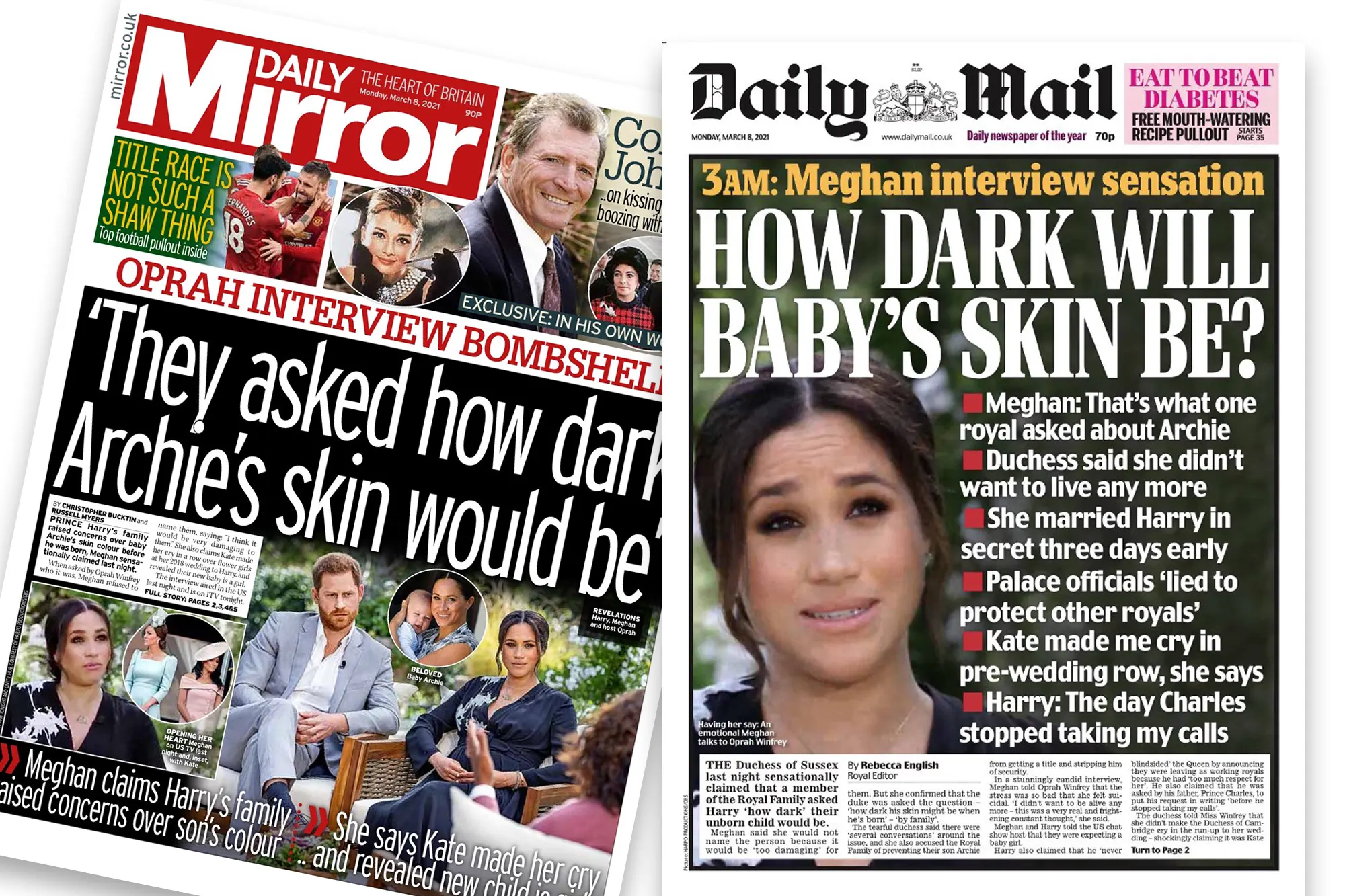 Lee Brown via Page Six
During this interview, Meghan was seen to be visibly upset as she talked about her mental health issues caused by the way the British media and the royal family had treated her. She even claimed that senior members of the royal family had expressed concerns about Harry and Meghan's children, the future heirs to the throne, being Black. The public were skeptical and the royal family denied these claims.
May 2021: Harry opens up about Meghan's mental health struggles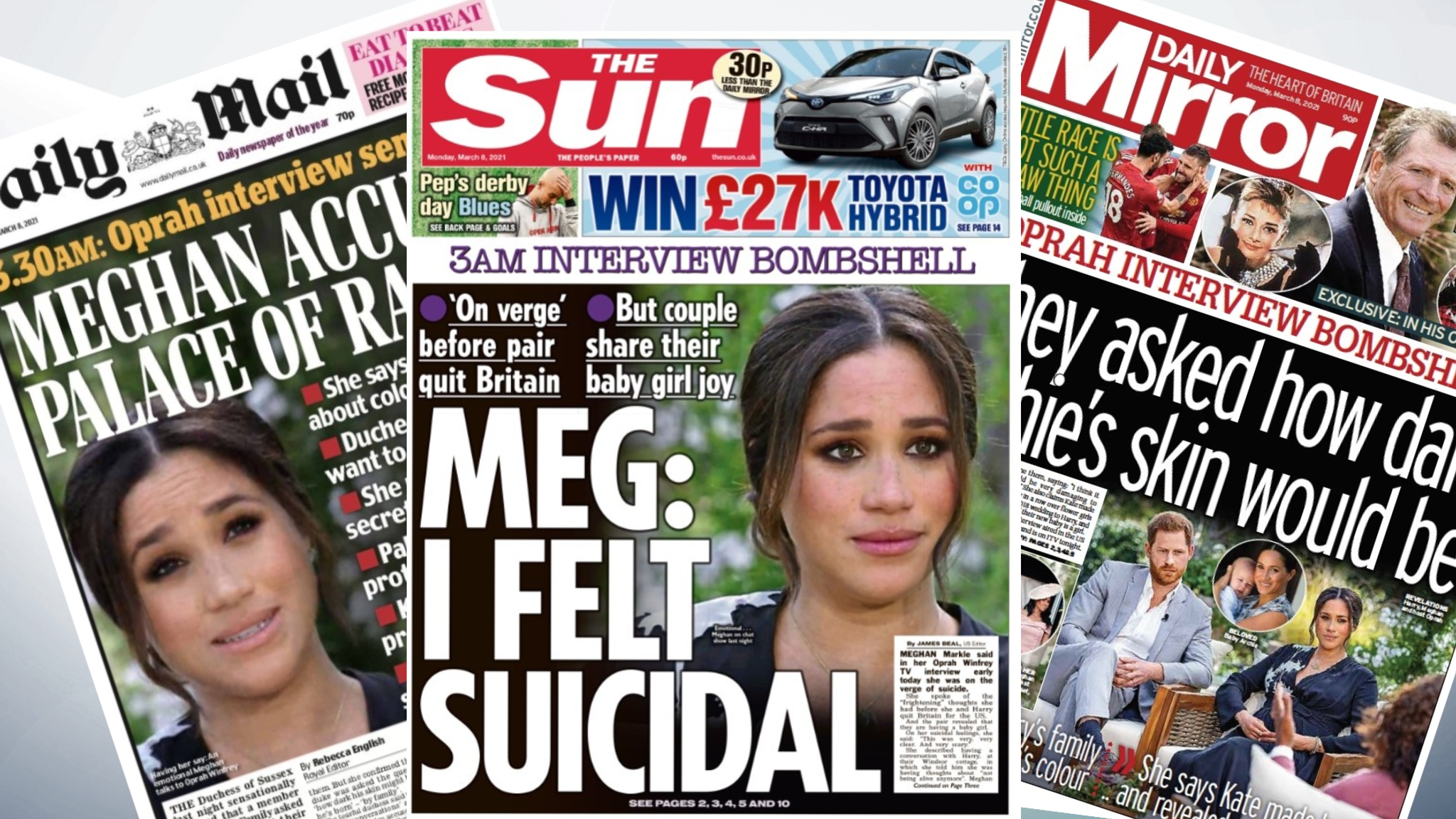 The Sun via Skynews
Throughout all this, Harry and Meghan have remained each other's biggest fans and haven't shown any cracks in their relationship. In another teary interview in May 2021, Prince Harry opened up about just how badly the media had treated Meghan and that she had even had suicidal thoughts. Harry, distraught, mentions how he felt that he couldn't protect her any longer.
June 2021: Lilibet is born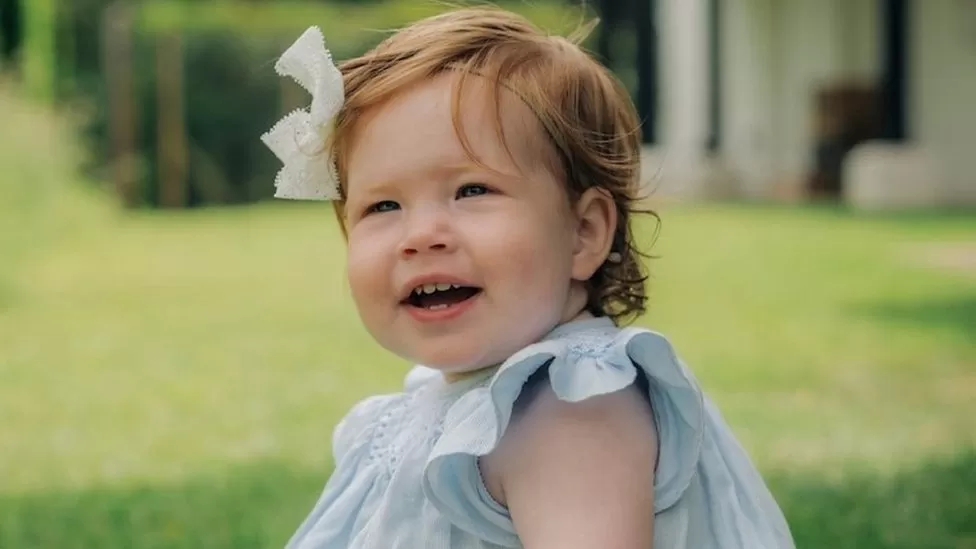 Misan Harriman via BBC
Despite all the extra stress Meghan had been put under during her second pregnancy, she gave birth to a beautiful baby girl on 4th June 2021. She was named Lilibet Diana Mountbatten-Windsor, with her middle name to commemorate Harry's beloved mother. The couple had been trying to stay out of the media at this point, but this was the first positive media attention the couple had received in months.
April 2022: Harry and Meghan don't attend Prince Philip's memorial service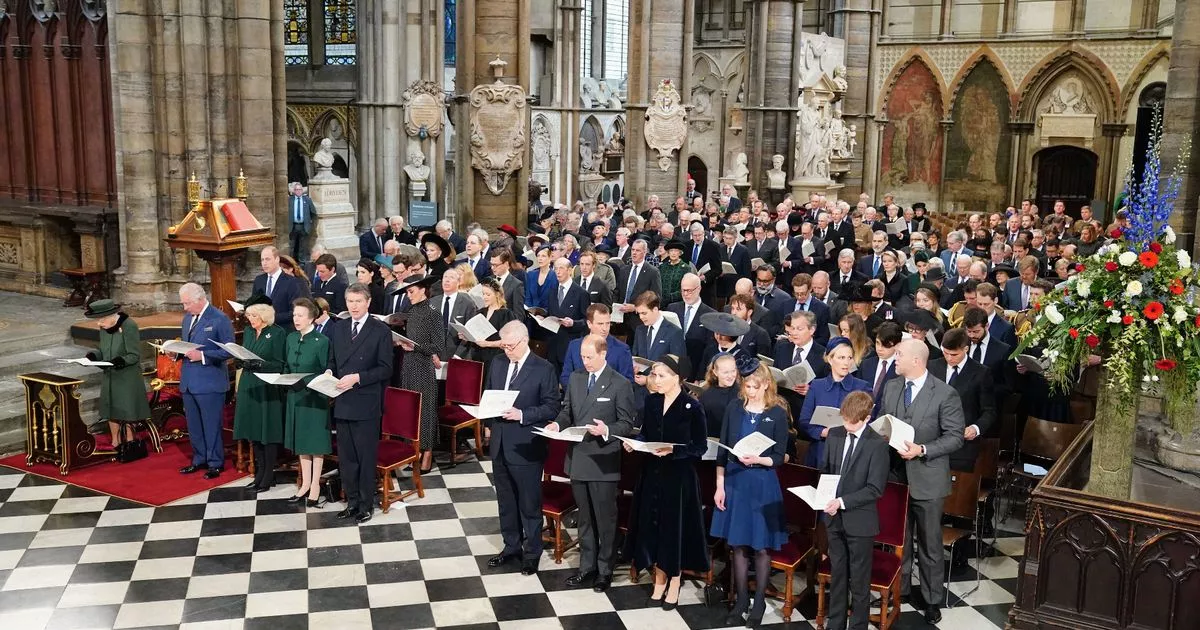 PA via BristolLive
When Prince Philip passed away in 2019, the memorial service was aired on television for the world to see. Whilst the public tuned in to commemorate Queen Elizabeth II's husband, the Duke of Edinburgh, there was also another question on everyone's lips; would Harry and Meghan be there? The couple were trying to stay out of the limelight, and due to security reasons didn't attend the memorial service of Harry's grandfather.
August 2022: The Queen calls Meghan 'evil'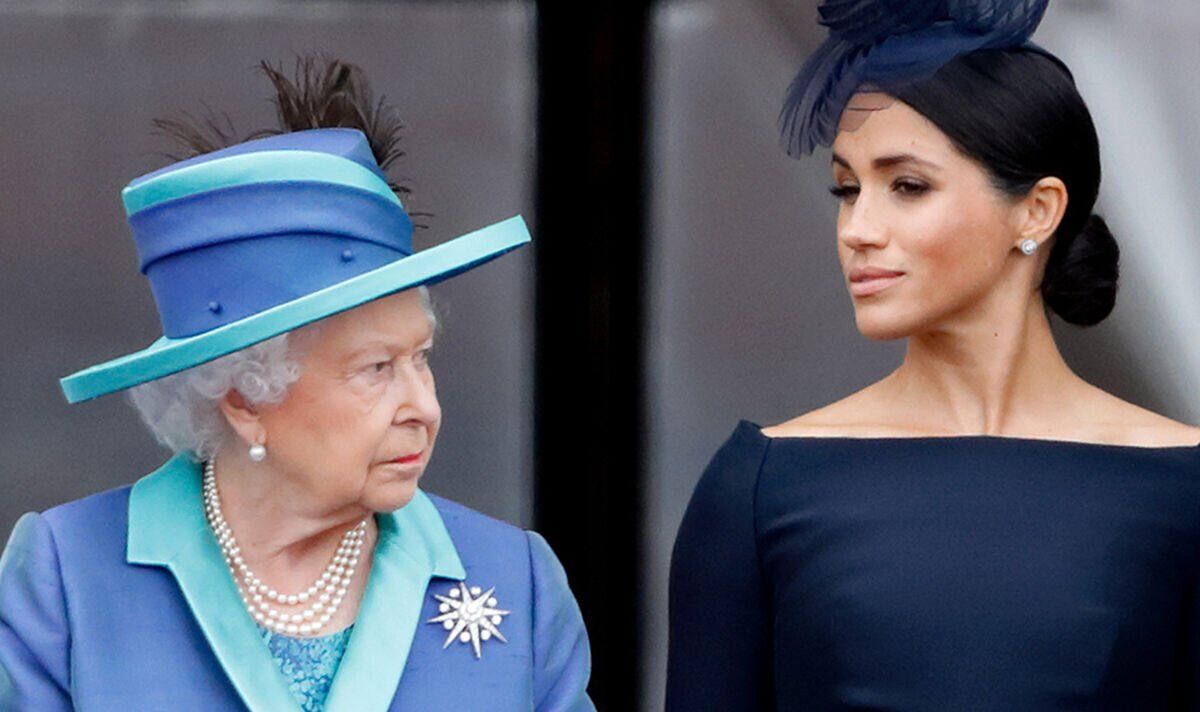 Getty Images via Express
Queen Elizabeth II publicly signalled that she regretted that her grandson Prince Harry met his wife, Meghan Markle — calling her "evil" and their courtship a "complete catastrophe", according to an explosive report. The longest-serving monarch "saw through Meghan Markle" and made the uncharacteristic remarks at a reception in Balmoral in August, weeks before her death, a source close to the royals told the Spectator.
September 2022: The couple attend Queen Elizabeth II's funeral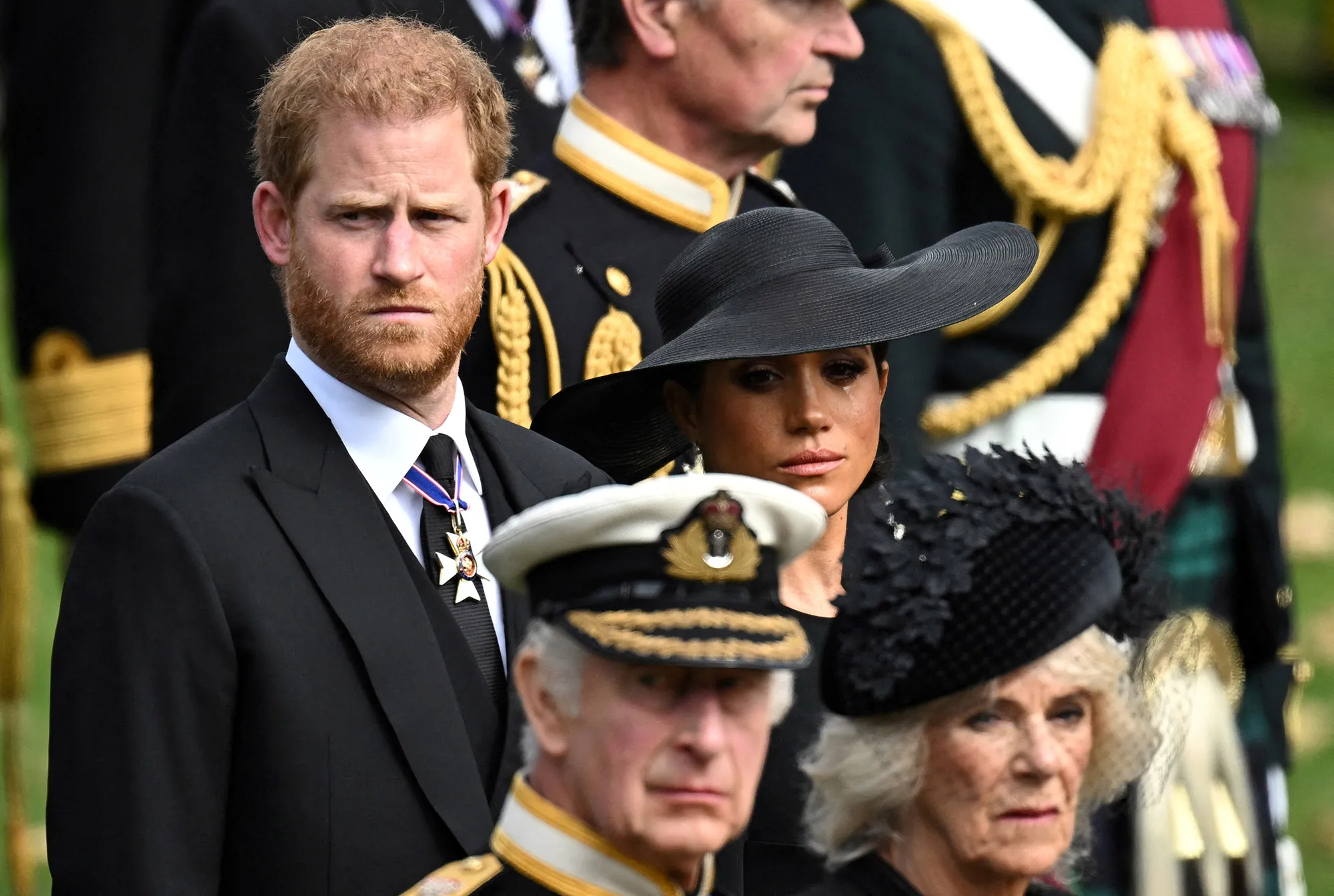 Toby Melville via Reuters
When Queen Elizabeth II passed away in September 2022; Britain, and much of the world, came to a standstill. Prince Harry had been known to be very close to his grandmother and the royal family seemed to have put all the fighting on hold to celebrate the life of their beloved monarch. Harry and Meghan attended the funeral of the Queen without their two children.
September 2022: The couple visit The Princess of Wales' grave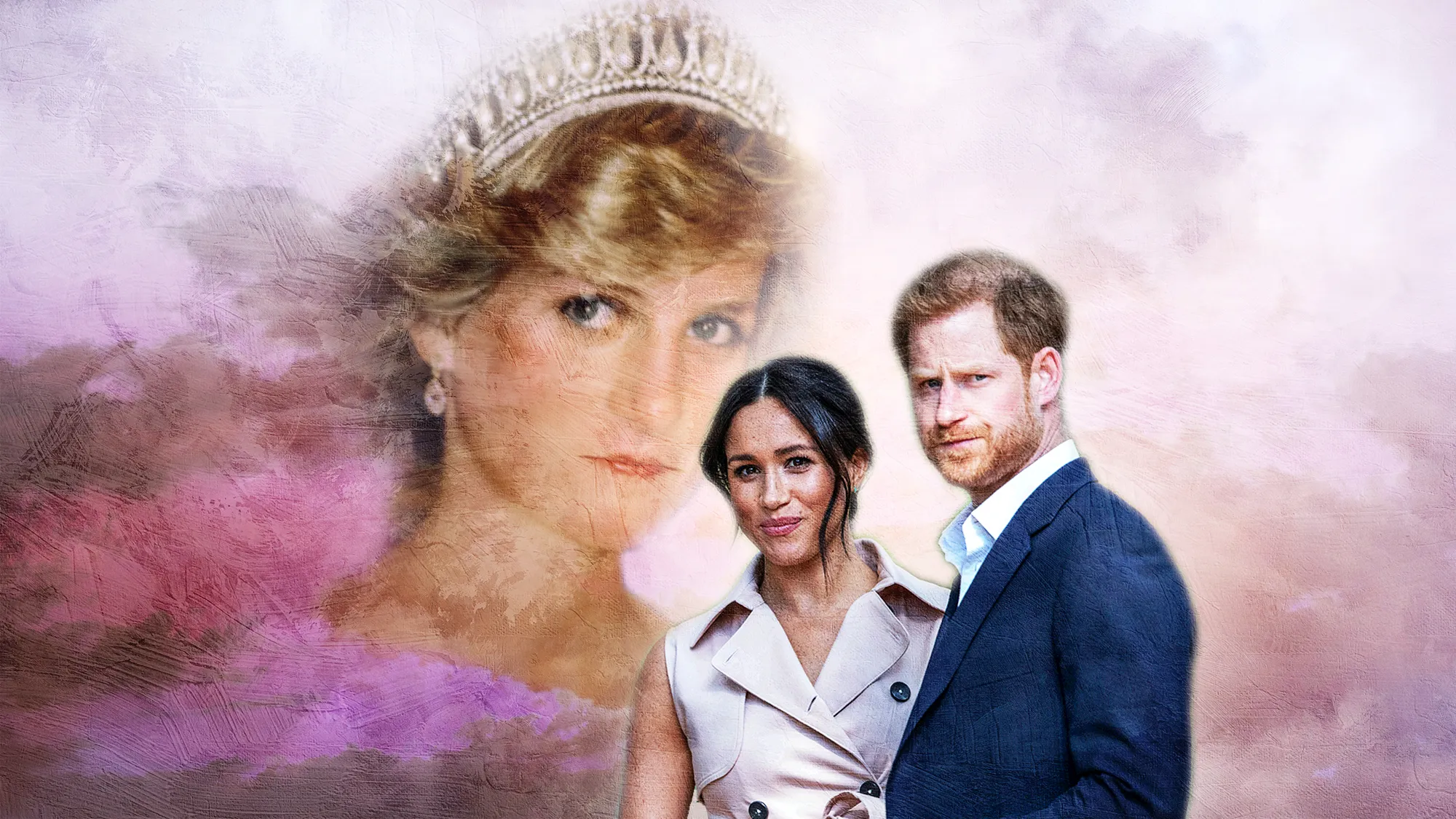 C.J Robinson via GQ
Whilst the couple were over in the UK from the US, they took the time to visit Harry's mother's childhood home and final resting place. Harry's mother was an inspiration for him and his family and he very clearly has made her a huge part of his life with his wife and children. Both Harry and Meghan were seen paying their respects to Princess Diana.
December 2022: Netflix series "Harry & Meghan" airs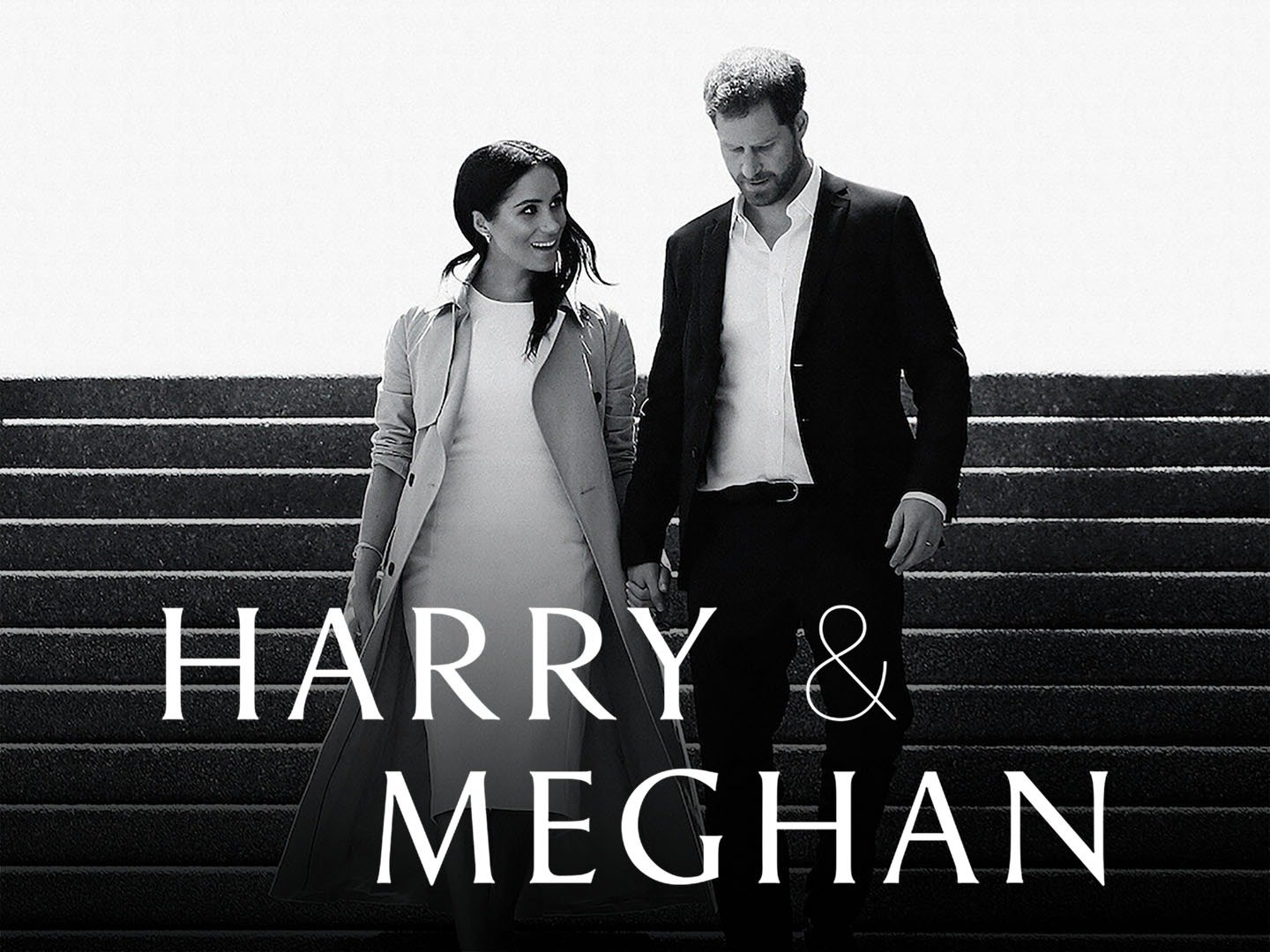 Netflix via Rotten Tomatoes
After the couple had spent the past couple of years trying to stay out of the limelight, they took to screens to air a docu-series on their life since leaving the royal family. At this point, even those who had supported the couple in their split from the royal family in search of privacy and independence had to roll their eyes as they watched the couple invite a camera crew into their home funded by their royal profits.
January 2023: Harry releases a book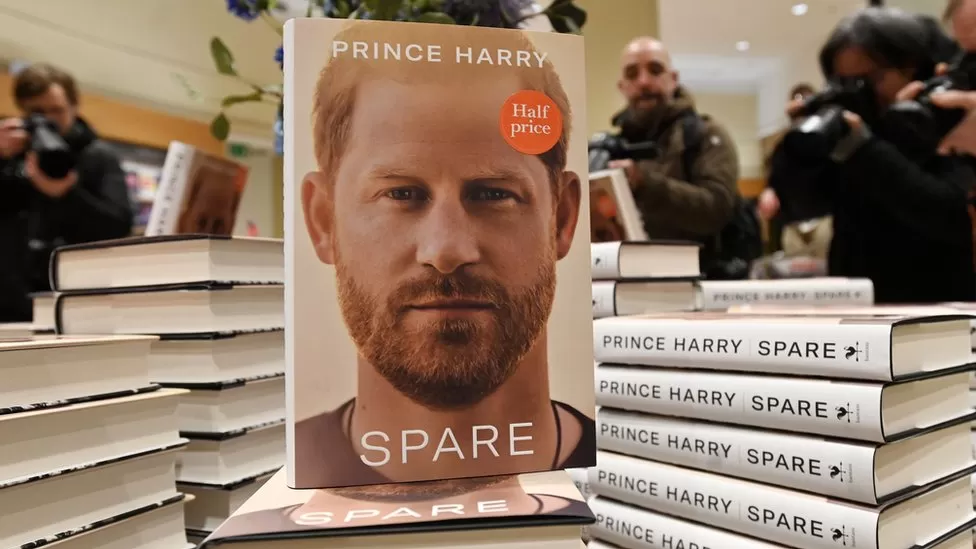 Andy Rain via Shuttershock
In January 2023, Harry released his book, Spare. This title comes from the rhyme about the brothers that had been used in the media, "an heir" (William) and "a spare" (Harry). This sidelining must have hurt Harry, certainly, but his book reveals some strange information that no one really needs to know about a person. Although Meghan is mentioned in the book, she stayed relatively quiet during its release.
March 2023: Harry says that Meghan 'saved' him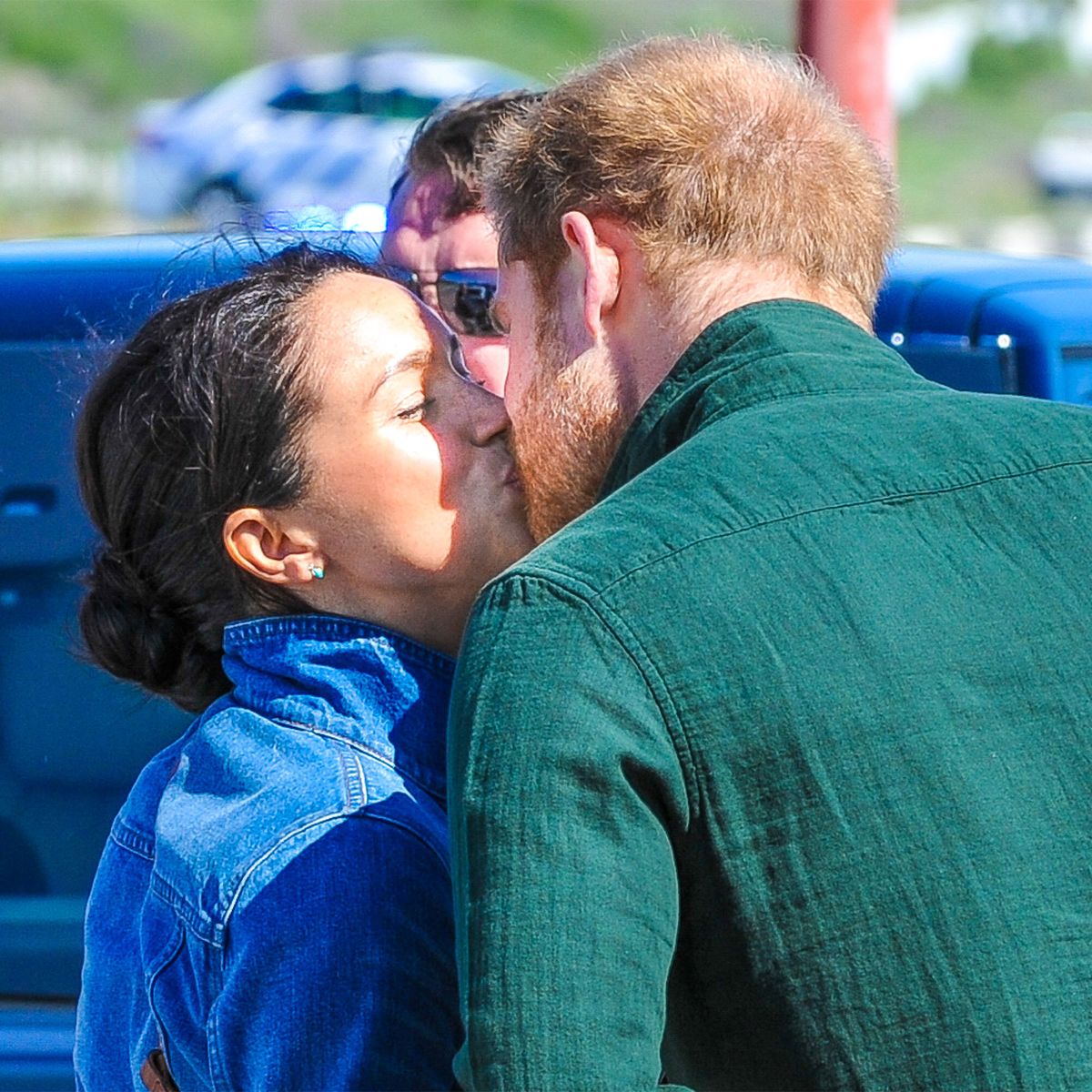 Shuttershock via Bazaar
To this day, the couple have remained united in their love for each other, Harry quoted, "My wife saved me. I was stuck in this world, and she was from a different world, and helped draw me out of that." Harry reportedly said, praising Megan as, "An exceptional human being." According to multiple outlets, Harry went on to say how "eternally grateful he is for her wisdom."
April 2023: Meghan's estranged family do tell-all interview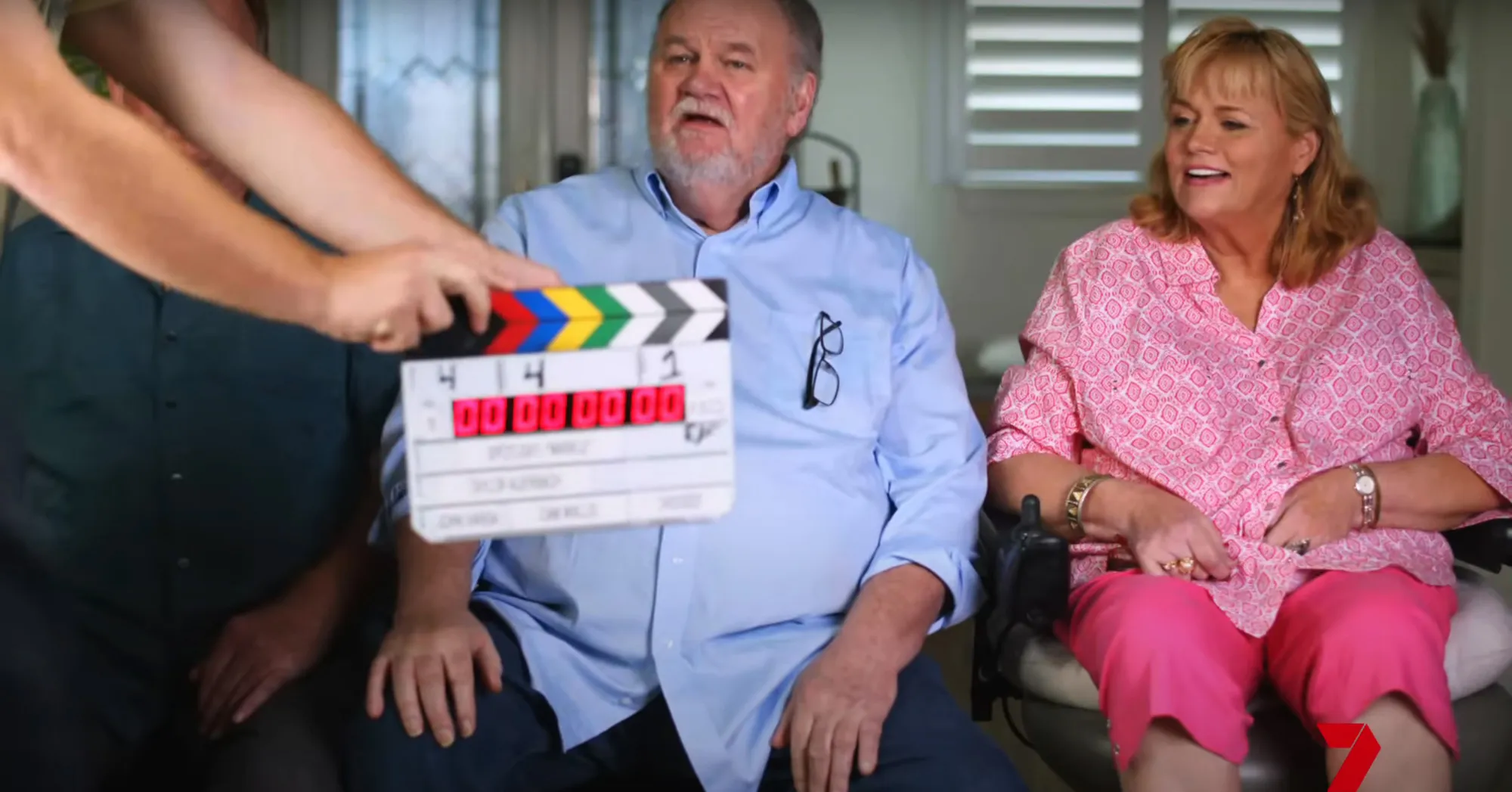 7news via YouTube
By this point, any stories about Meghan and Harry's relationship will make major headlines. The Markles jumped on the bandwagon here and the Duchess' father, half-sister, and half-brother lifted the lid on why Meghan cut ties and slammed Harry as "toxic". The family claimed that Harry kept Meghan from her family, but neither nor Meghan have commented on this.
May 2023: The royal couple is involved in a dangerous car chase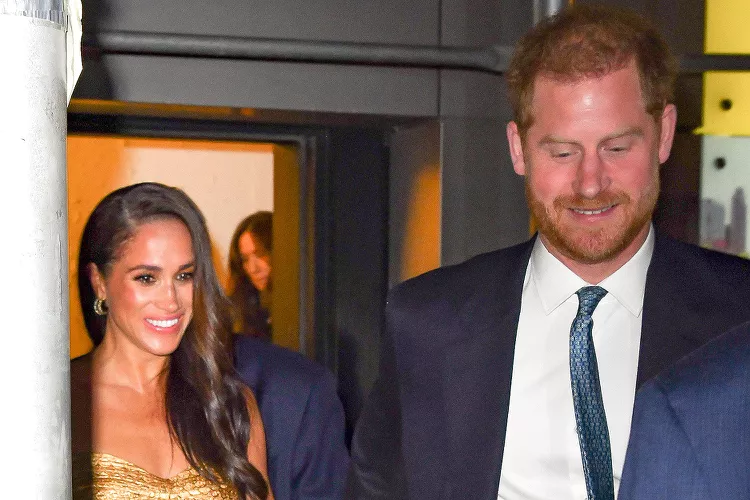 James Devany via GC Images
Things amped up a bit in May 2023 and the couple were involved in a car chase in NYC. The Sussexes had been driven around 57th Street, FDR Drive and nearby roads for around an hour and 15 minutes as they were followed by paparazzi before they were dropped off at the New York City Police Department's 19th precinct, officers have said. Although, some sources report that the "chase" was not as dramatic as it had been made out to be.
May 2023: The couple fire their bodyguards and hire Kim Kardashian's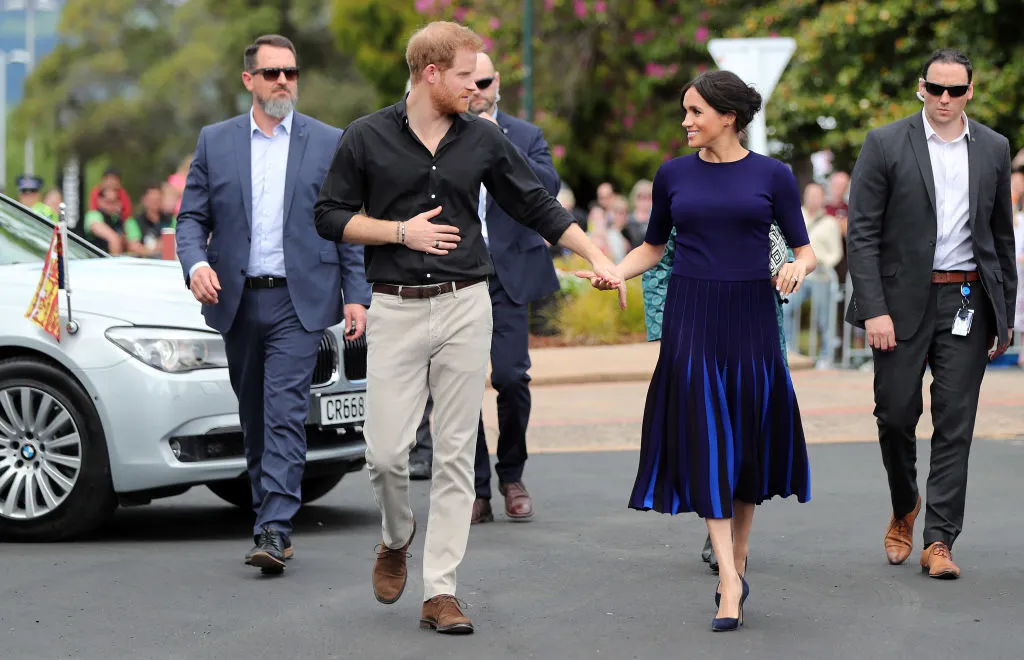 Pool via Getty Images
After the chase, the paparazzi presence around the formerly royal couple was at an all-time high and Harry and Meghan fired their former minder, who had previously worked with Michael Jackson, in favor of Kim Kardashian's previous bodyguard. The couple have attracted some self-inflicted attention in the past few months and were starting to really feel the pressure.
May 2023: Harry attends his father's coronation without his wife or children
Getty Images via The Mirror
When King Charles III was coronated, millions tuned in for the historic event. People were wondering whether Harry would attend. The Prince was seen alongside his brother celebrating his father's big day, however, Meghan was nowhere to be seen. Is this the first time we see the couple divided in their fight against the royal family?