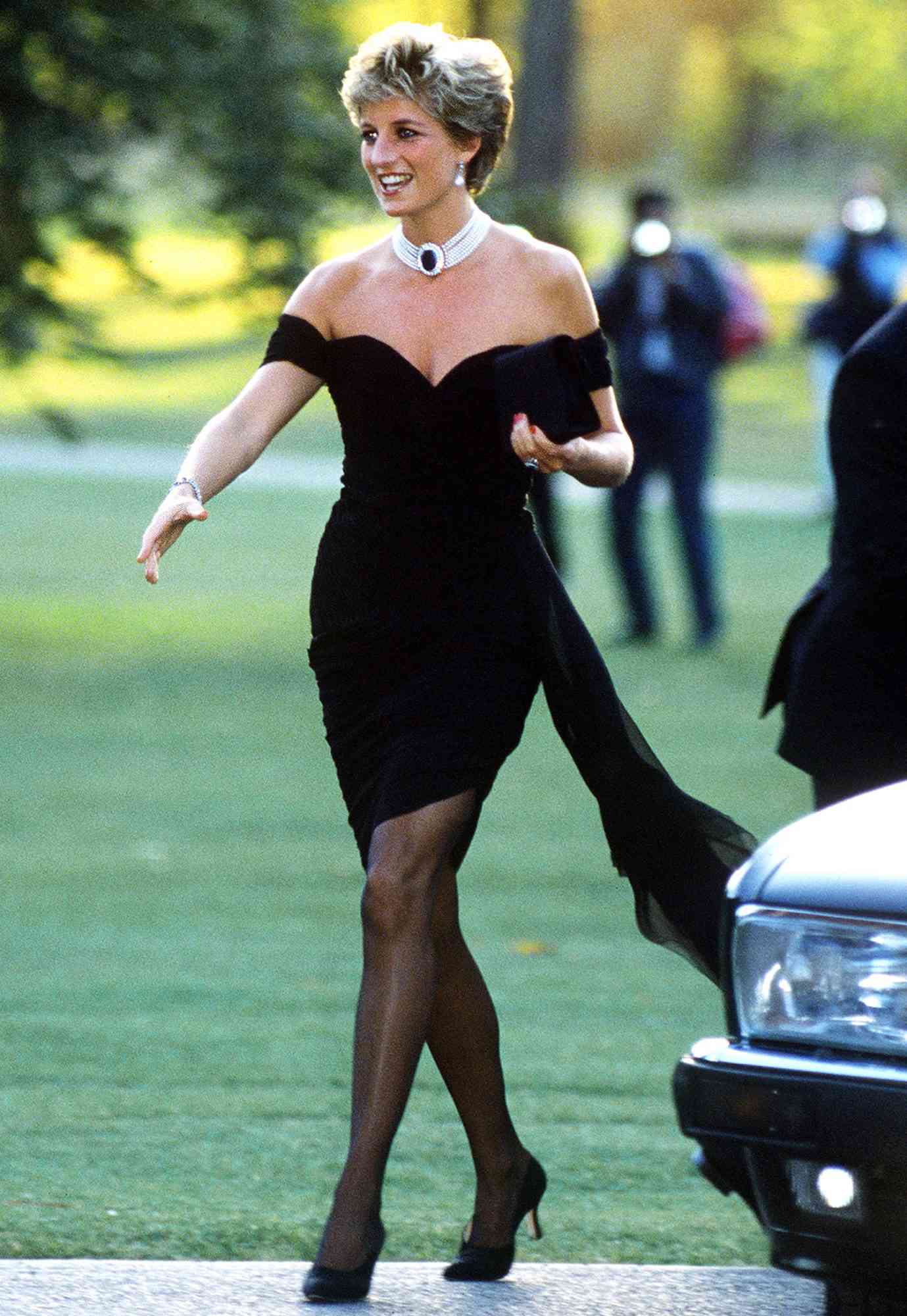 Source: People
1. The unforgettable wedding dress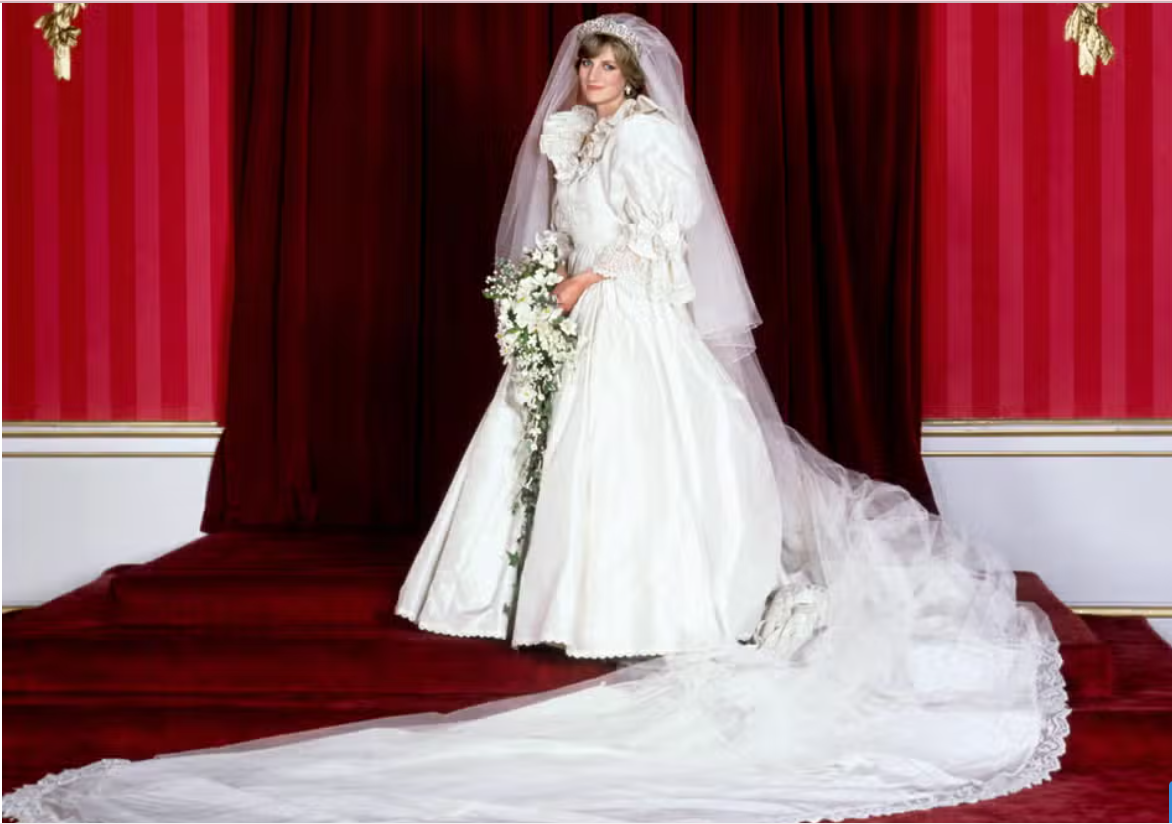 Source: eveningstandard
Everyone remembers this iconic moment in history. Princess Diana's wedding dress was a staple time in fashion history that blew us all away. Her dress had a ivory silk taffeta and antique lace gown which was perfect for its time, the 80s. Along with the full skirt and puffed sleeved dress, and we cannot forget the 25-foot long train!
2. The athleisure phase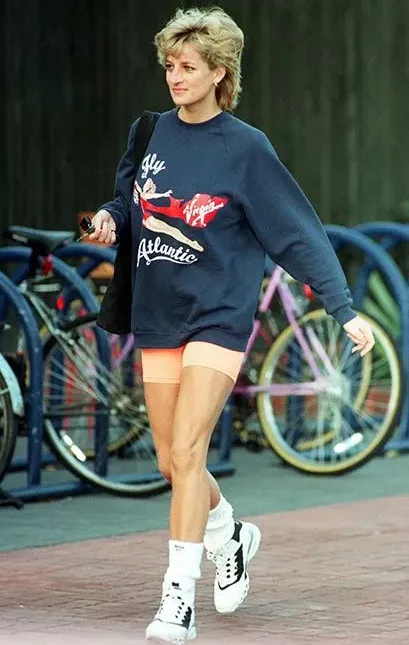 Source: Hello Magazine
No one pulled off cycling shorts and a sweat like Diana did. This outfit was so controversial considering she was a royal, however the thing that we loved about Diana was that she simply didn't care! Diana was the queen of athleisure and the queen was spotted in London wearing a Virgin Atlantic branded sweatshirt and matching shorts!
3. The quintessential 90s outfit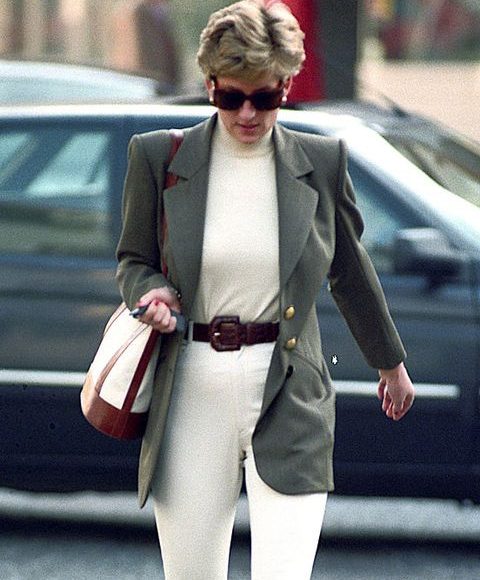 Source: Getty Images
Diana was the style icon of the decade, and this quintessentially '90s outfit was the best example to show why. She could pull literally anything off! Whilst shopping in London, she look like she'd come straight off the runway with this monochrome base layer and oversized blazer. This is a look that will never become outdated, and that's why she was such an icon in the fashion world!
4. THE red outfit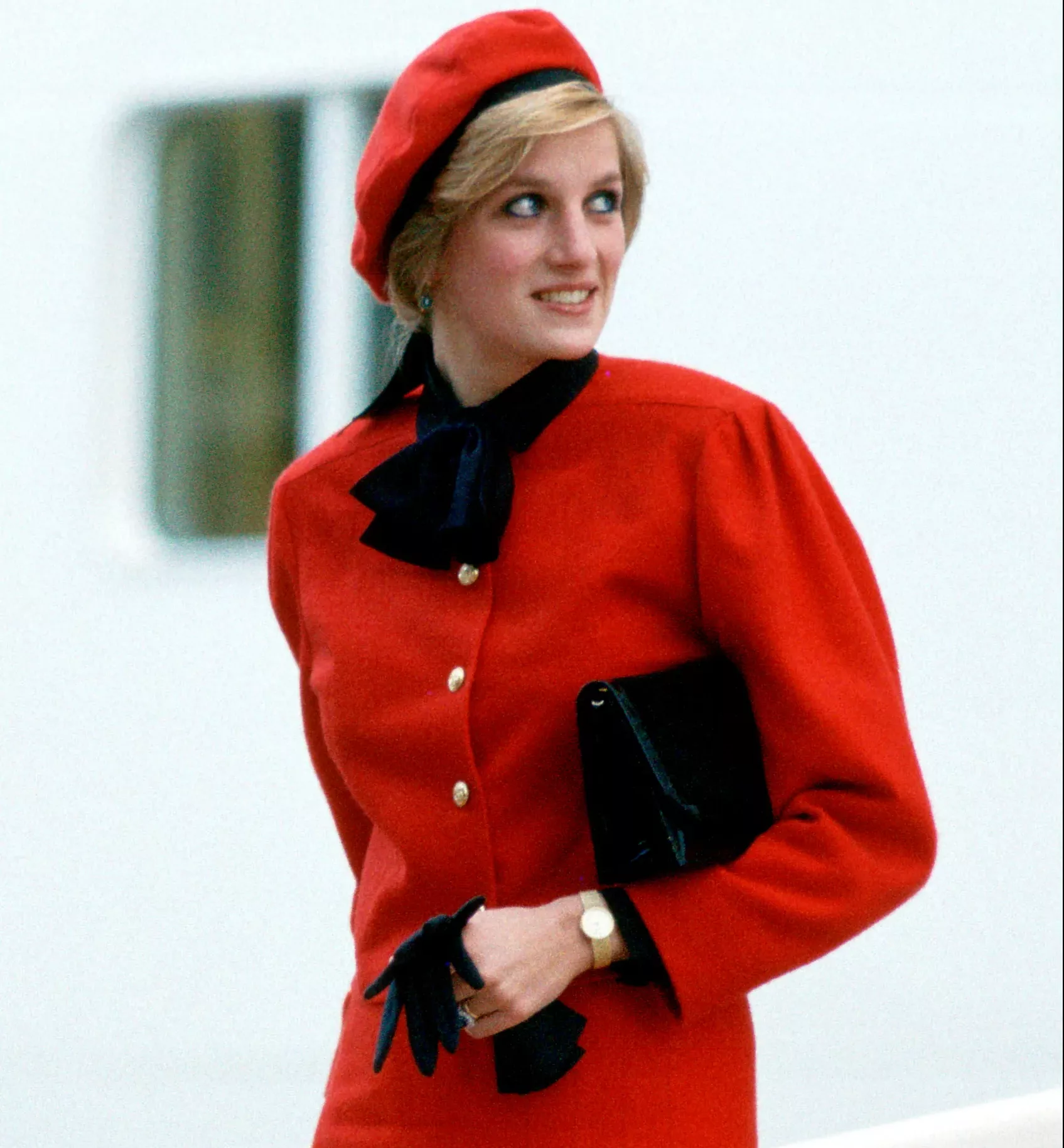 Source: Getty Images
Princess Diana wore this iconic red dress to the official ceremony of a ship that was being named after her. The red beret was coordinated perfectly with her skit suit, and wearing the black scarf and gloves added the perfect hint of contrast between the outfit – it was perfect! Red was 100% her color and she would always pull off a mid-length skirt.
5. The revenge dress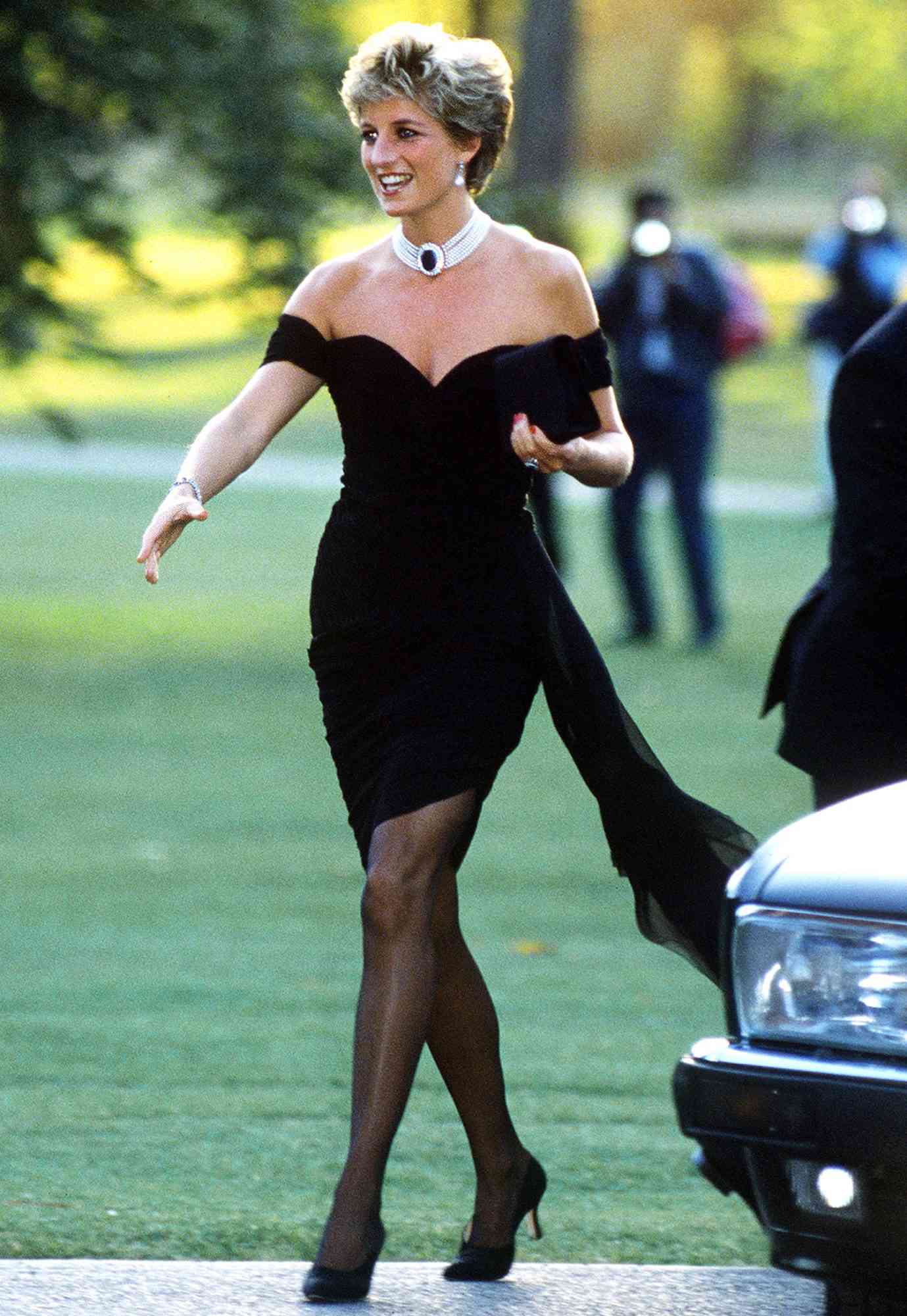 Source: People
This outfit is probably her most well-known outfit ever. Diana had finally got the courage to leave her marriage to Charles and then went through her 'revenge' phase. She, of course, always looked good in everything, but during this time she looked better than ever. Images of her at this event were plastered all over news articles – it was perfect for her!
6. Versace, Versace, Versace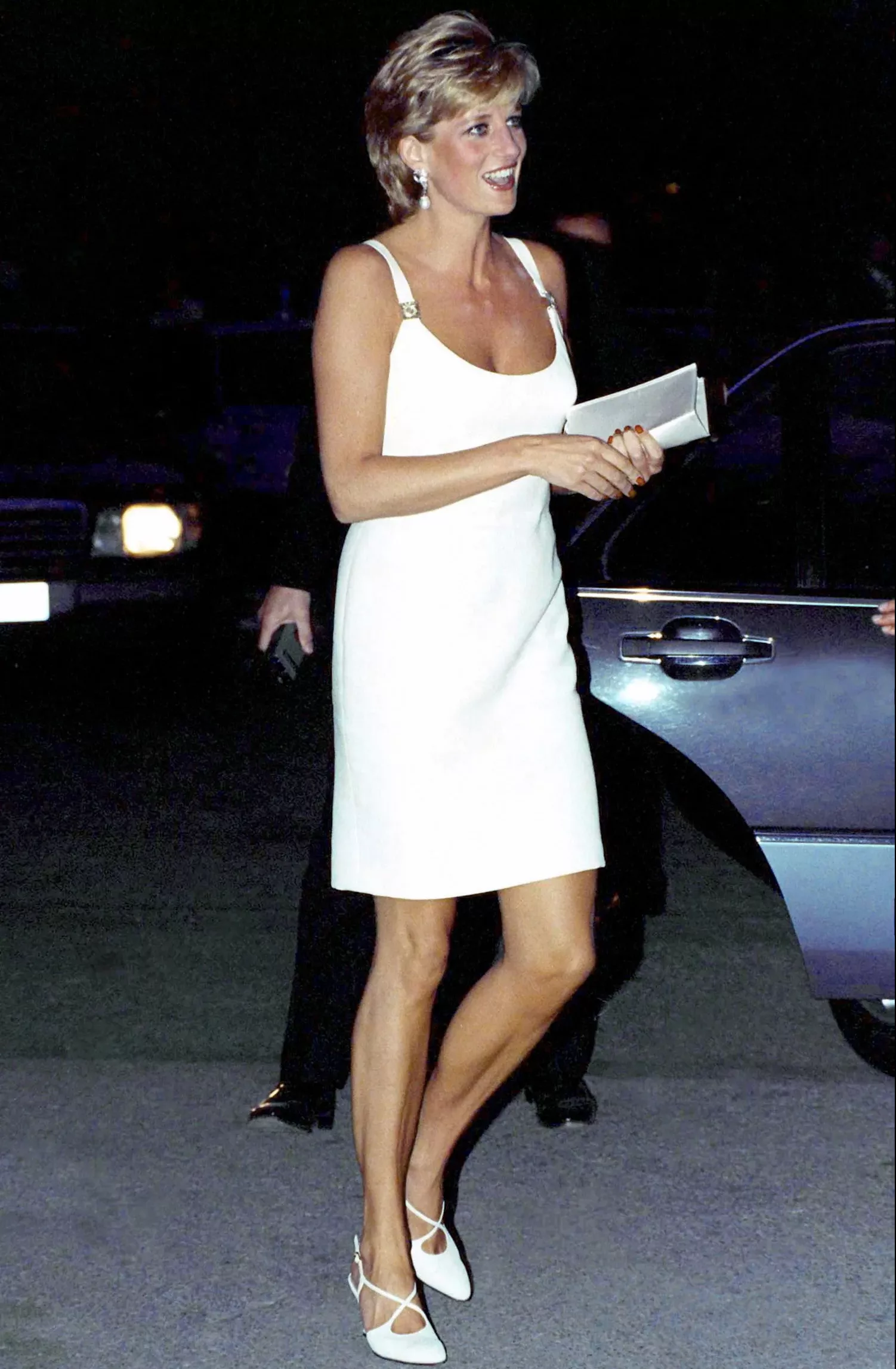 Source: Glamour
This outfit deserves no word other than 'WOW'. She looked genuinely drop dead gorgeous in this number. She wore a stunning Versace dress whilst on her way to a concert which aided Bosnian Children in 1995 in Italy. Diana had a huge cheesy grin on her face whilst the paparazzi photographed her here.
7. Casual, farm girl style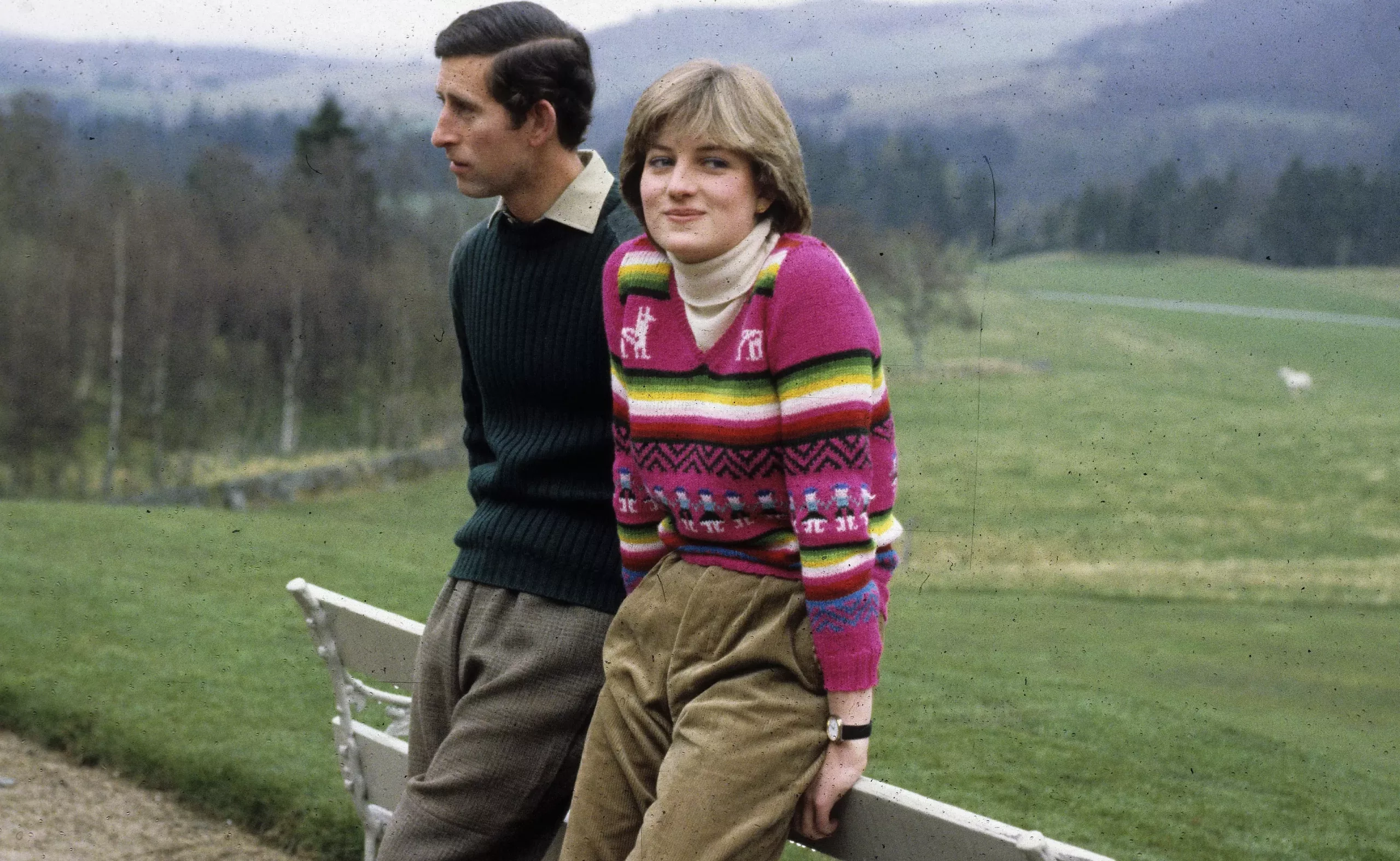 Source: Vanity Fair
While Diana was 'courting' Charles, she would often be fox hunting with the family – a true royal activity. She always looked amazing in formalwear with her casual outfits. But especially this day, in her colourful sweater and turtleneck combination, and pairing it with corduroys and 'wellies' was the perfect option.
8. The orange Versace suit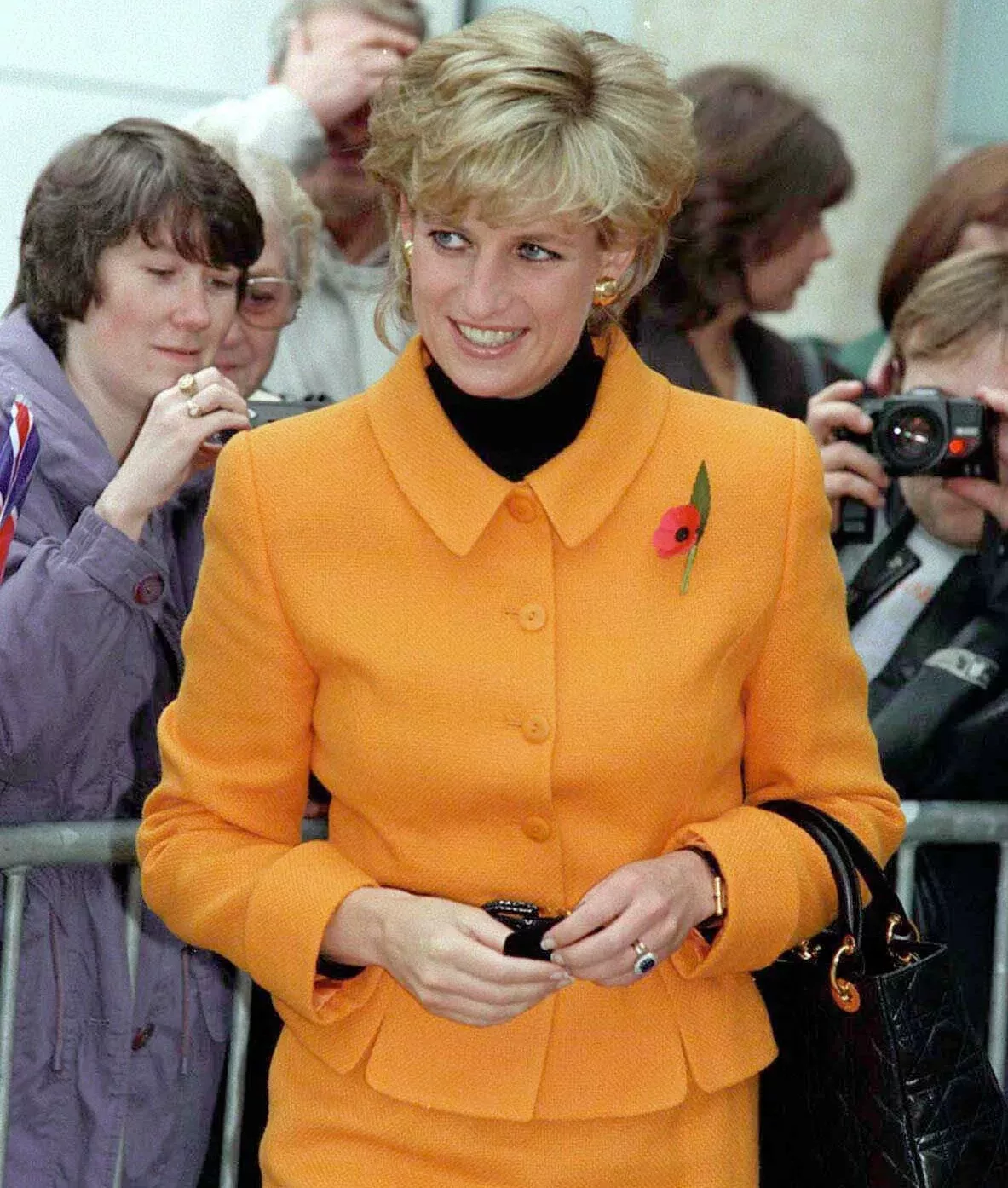 Source: POPSUGAR
Lady Di often wore a lot of reds, blues and pink, for reasons that are unknown – maybe she just preferred herself in those colors? But we know for a fact that she could quite literally pull off whatever color she wanted to, and this picture proves this. Here she was wearing an orange Versace suit whilst carrying a luxe Dior handbag as she was at an even in London.
9. The sparkling one shoulder evening gown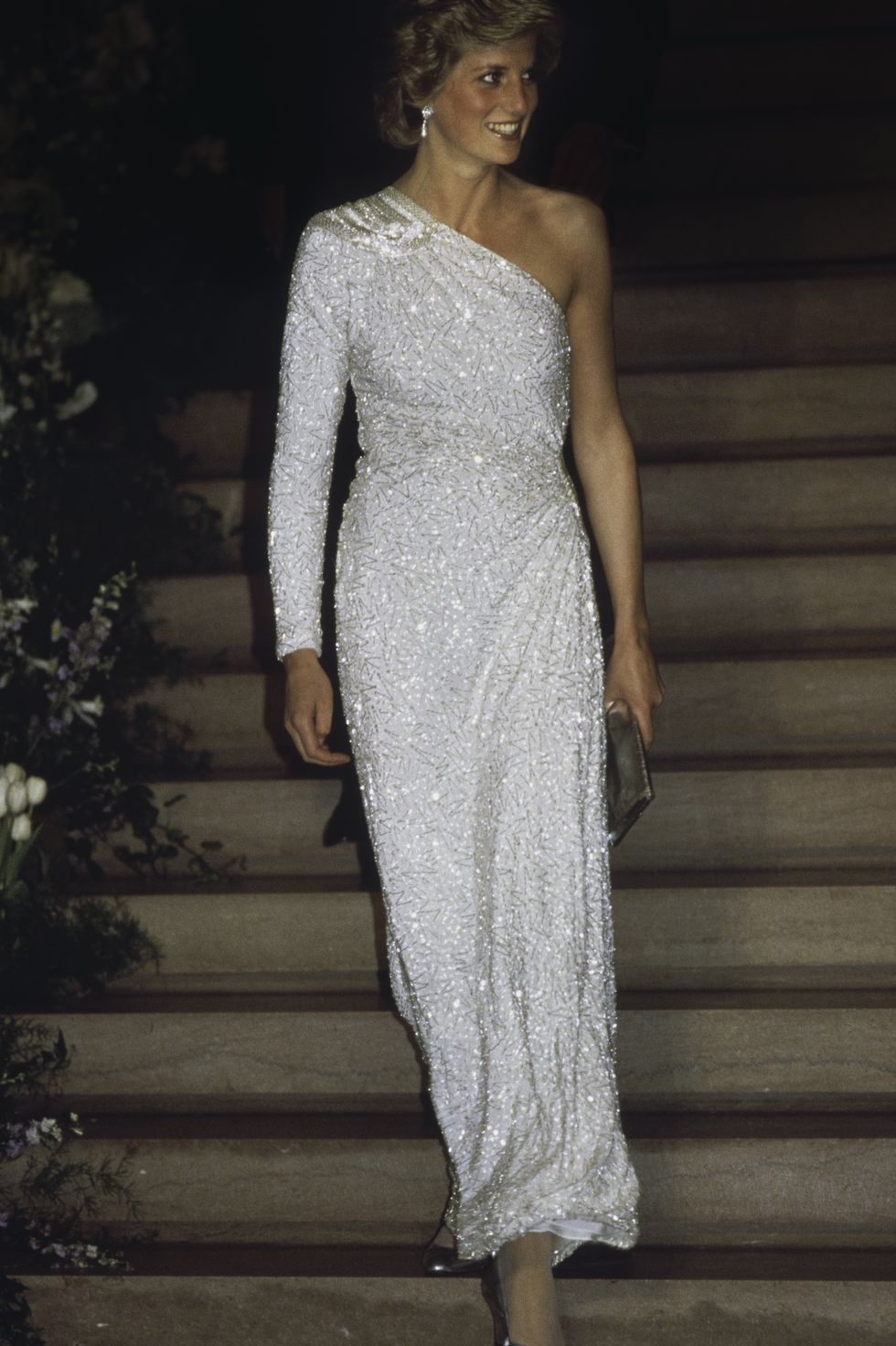 Source: Getty Images
Princess Diana was in a trip in Washington D.C at the National Gallery, and whilst visiting she decided to wear this breath-taking sparkly evening gown. The gown was specially designed by Japanese designer Hachi, and was later auctioned and sold for $75,100 in New York City. And to be frank, we're surprised it didn't go for more money!
10. Lady Di's bond movie gown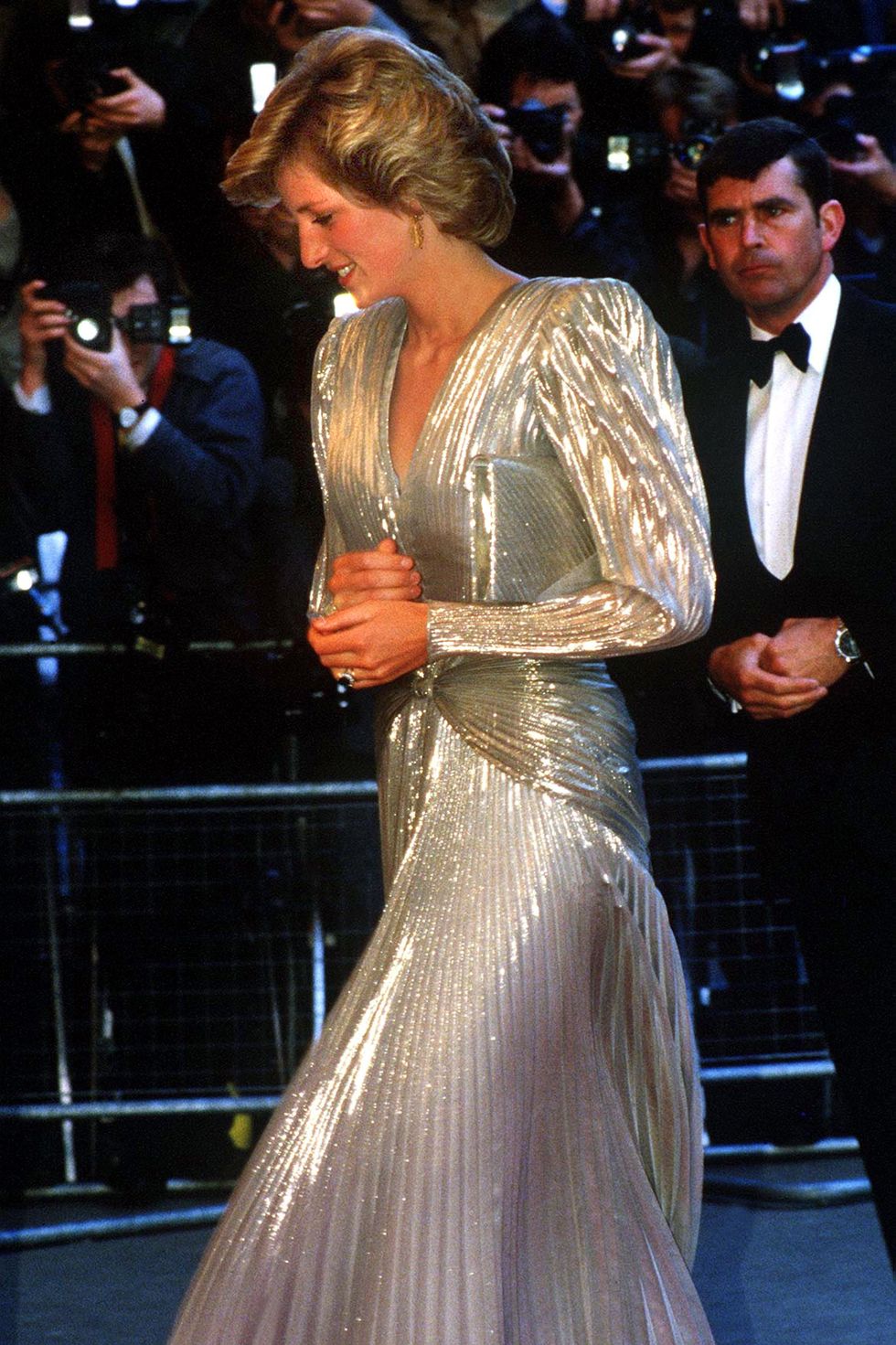 Source: Getty Images
Everyone knows about the Princesses amazing work with charities, as well as attending numerous balls and charity do's. But Princess Diana would also get invited to lots of movie premieres, whereby she'd spend her time alongside other icons like Elton John or Freddie Mercury. Diana once wore this gold gown designed by Bruce Oldfield at the London Premiere of the Bond movie.