-
Advertisement
When you are single, Facebook can be a great place to go to catch up with friends, do a little dating and basically kill boredom. You can become so used to the single life on Facebook that when you do finally meet someone and start to get into more of a serious relationship, things can become a little uncomfortable.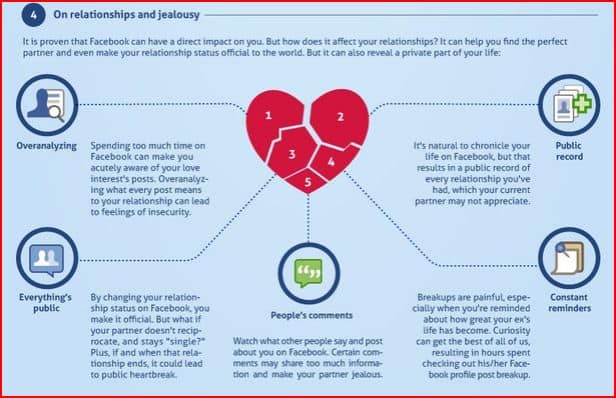 Advertisement
A recent study has concluded that people in early stage relationships may be better off staying away from Facebook for a while in order to give the relationship a better chance of flourishing. The research was carried out by Dr Russell Clayton of the University of Missouri, US. He surveyed Facebook users between the ages of 18 and 82 to ask them how often they go on t FB and how often the site had caused bust ups with their partners, past or present.
-
The study revealed that Facebook and relationships do not necessarily mix too well and can lead to jealousy and intrusive behaviour. According to the results of the study which were published in the Journal of Cyberpsychology, Behaviour and Social Networking couples that are just starting out should avoid social networks altogether. These findings related to couples that had been in relationships for three years or less.
Advertisement
The kind of negative behaviour that Facebook can lead to would be;
A lack of trust so you find yourself snooping at your partners profile.
Looking at your partners ex and comparing yourself to them.
Seeing your ex partner with someone else and wondering if you should still be with them.
Seeing your new partner tagged or chatting with other people of the opposite s*x and wondering if they would ever cheat.
Advertisement
Do you agree that it is better to stay off the social networks in early stage relationships?