Whoops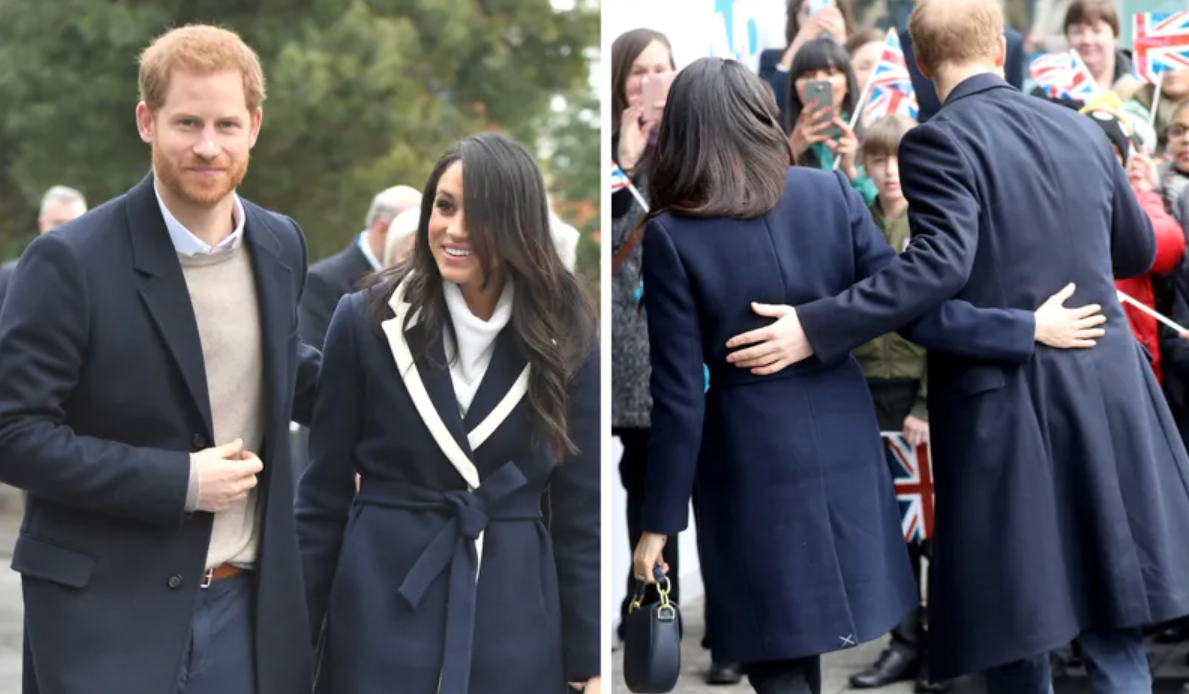 Most of the wardrobe malfunctions on this list were not the fault of the royal individuals, but this one is an exception. During a visit to Birmingham with the prince in 2018, the duchess wore a new, well-fitted coat from J. Crew, which appeared to be slightly rigid. This was because she did not remove the X-stitch that holds the bottom of the coat together, which was intended to keep the vent in place before it was sold. However, the stitch should have been removed before wearing the coat. Despite fashion enthusiasts noticing the mistake, it did not seem to bother the general public, who ended up purchasing so many of the coats that J. Crew sold out.
Tag, You're It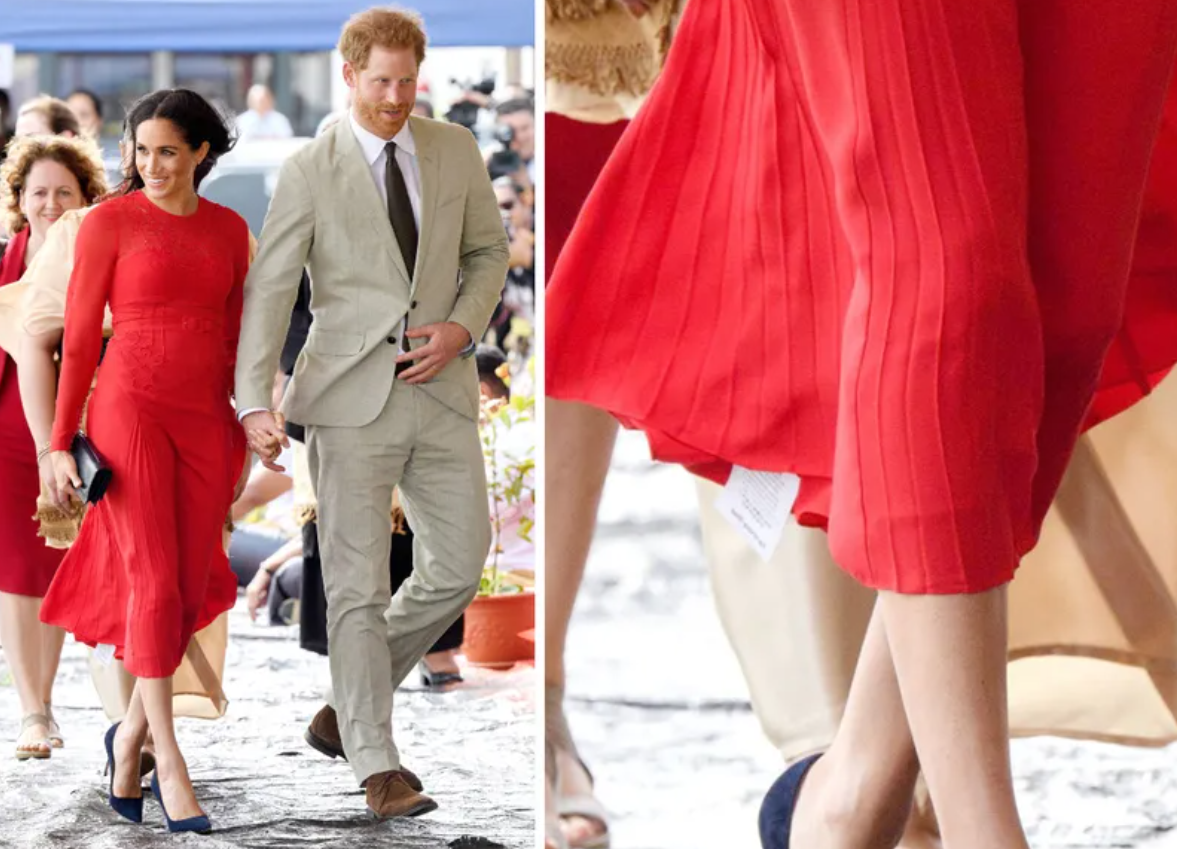 Meghan Markle is a highly scrutinized public figure, always under the public's watchful eye when she's out and about. Her fashion choices, therefore, are always a topic of discussion, and any slight deviation from perfection is quickly noticed. On one occasion, during her visit to Tonga with the prince in 2018, something was off with her look – she had forgotten to remove the tags from her new Self Portrait dress. Though the bright red dress was chosen to match the country's flag and the carpet, the (expensive) tag was a bit distracting as it fluttered in the wind, despite how stunning she looked.
Slip-Off Slippers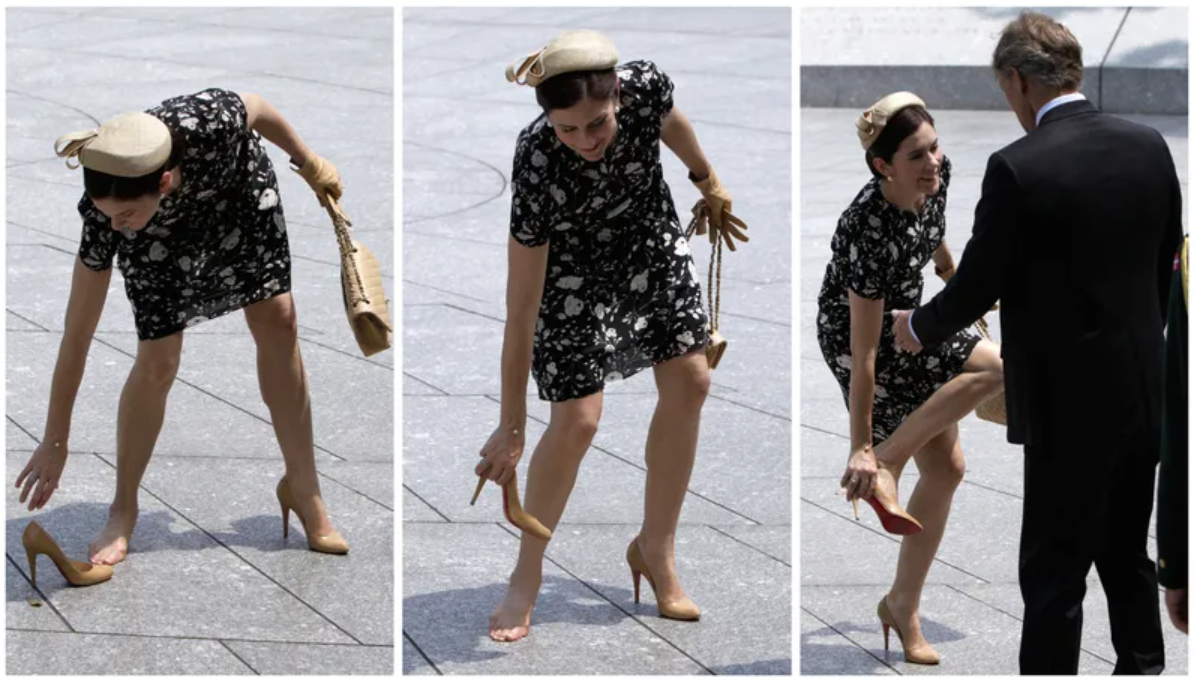 When you are a woman in the royal family, carrying yourself gracefully through any situation is crucial. This is precisely what Denmark's Princess Mary did when her pumps got stuck in a crack on the sidewalk during an event. She gracefully slipped out of the shoe, picked it up, and had one of her men help her put it back on. She continued her day as if nothing had happened, setting an excellent example of handling a tricky situation with elegance.
Windy City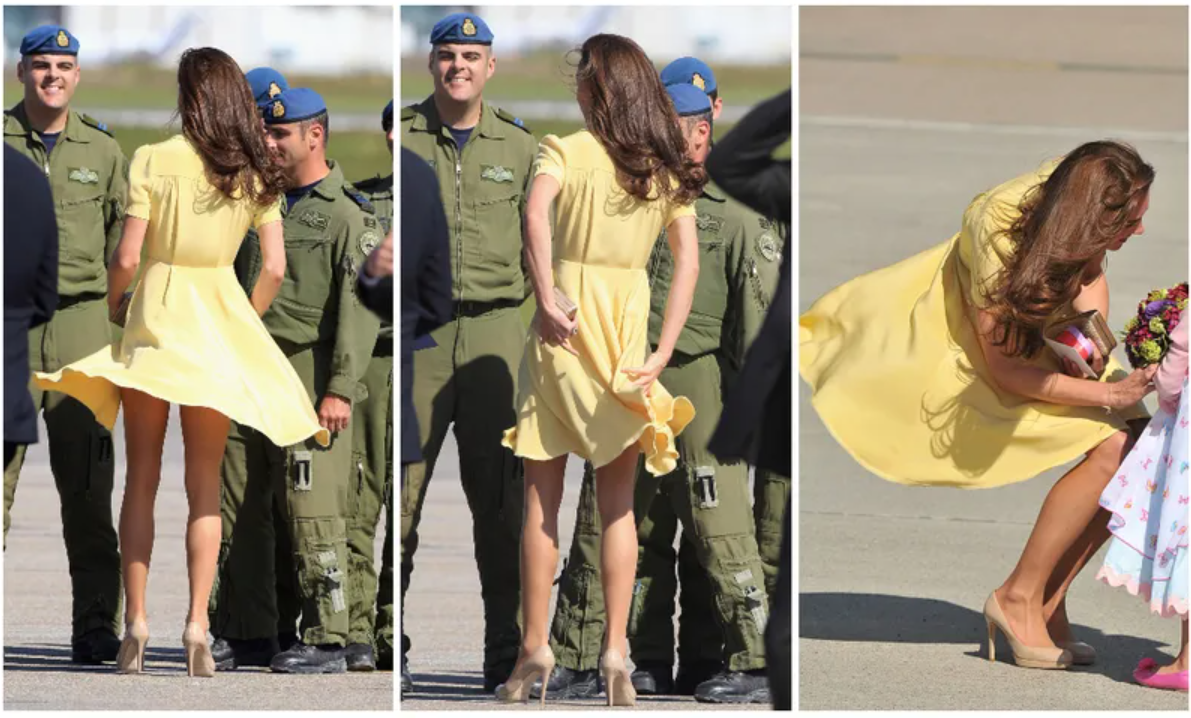 The resemblance to a scene from a Tom Cruise action movie (hello, Top Gun) is hard to miss in this real-life moment. Unfortunately for the Princess, the wind had other plans for the skirt of her yellow Jenny Packham dress as she stood in front of Canadian Air Force soldiers. While the soldiers may not have minded, struggling to keep her dress down on a windy day was undoubtedly a hassle. Perhaps she will consider wearing something more secure, like a pencil skirt, next time. On the bright side, her hair looked fantastic!
Off With Her Hat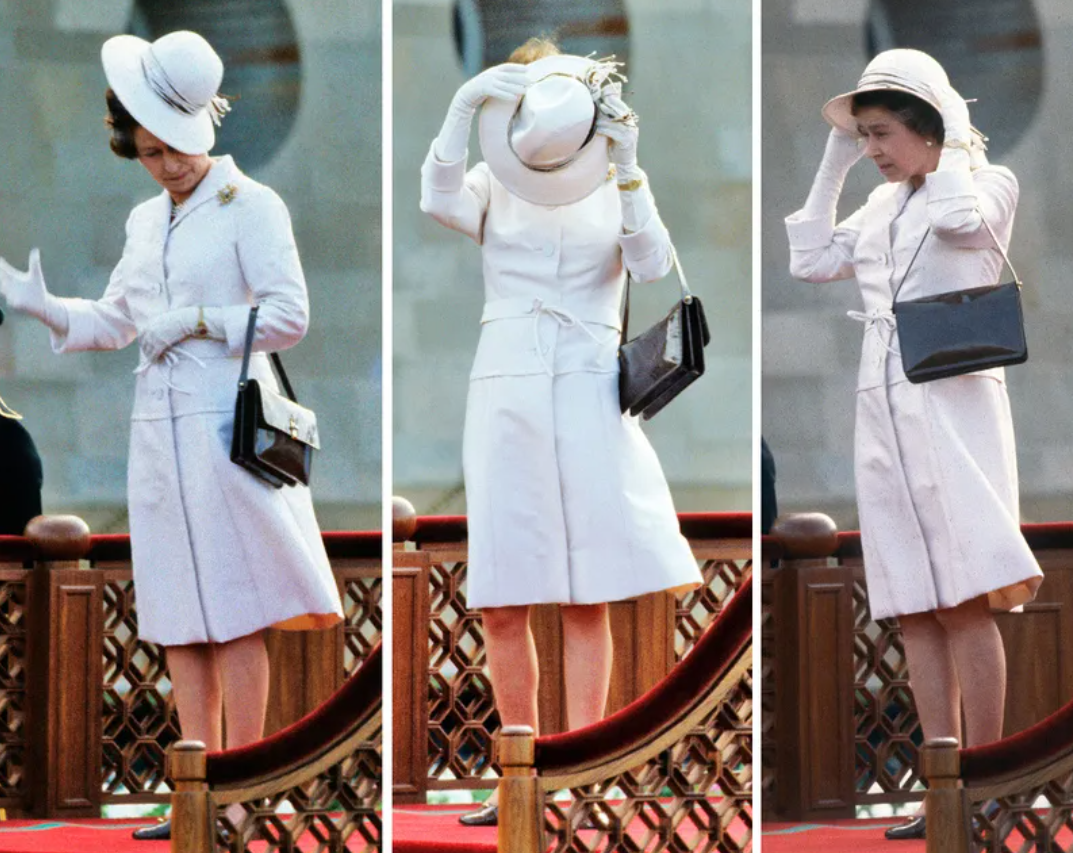 The late Queen was widely admired for her unshakable poise and unwavering elegance. However, she was also human and had moments when she could not avoid mishaps. In 1979, while attending an event, a sudden gust of wind threatened to take her hat away. Yet, the Queen's quick reflexes came into action as she skillfully grabbed the hat, preventing it from flying off completely. This incident revealed a side of her that was rarely seen, demonstrating her impressive agility and ability to handle unexpected situations. Despite her regal appearance, the Queen had a down-to-earth side that allowed her to adapt to any challenge.
Moving On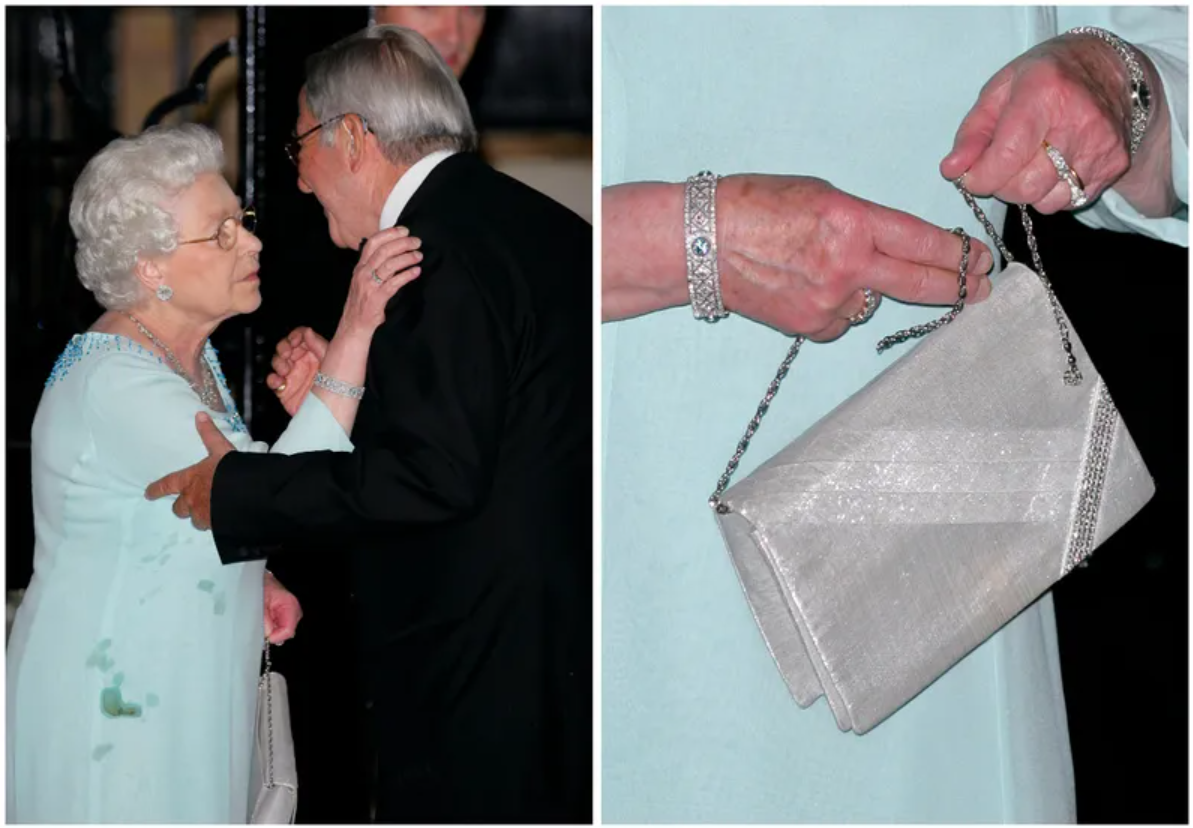 During the celebration of King Constantine of Greece's 70th birthday, the late Queen experienced a series of unfortunate wardrobe malfunctions beyond her control. The mishaps started when an unfortunate soul spilled coffee on her perfectly styled attire. However, she didn't let the incident get the best of her and carried on with grace while facing the paparazzi's attention. Later on, as she was leaving, the strap of her elegant handbag gave way, presenting yet another setback. However, she confronted these challenges with poise and determination, refusing to let them affect her composure. The Queen shrugged off these inconveniences, demonstrating her ability to navigate unexpected situations with grace and dignity.
Tripping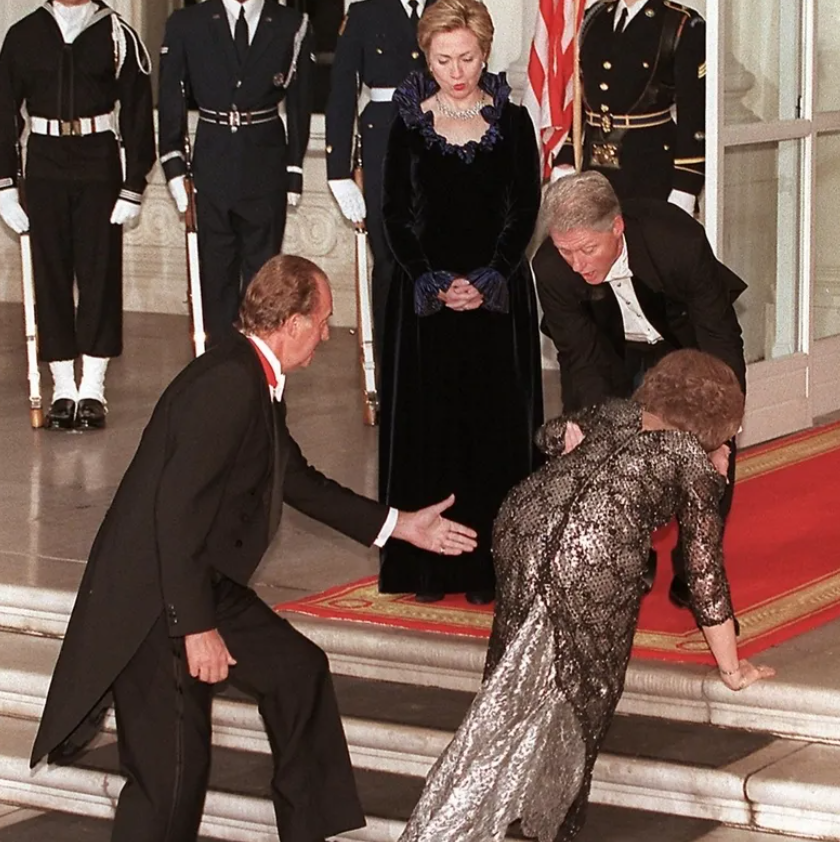 Walking in high heels and long gowns can be a challenging feat, especially in public events. Despite this, members of the royal family often appear to handle it easily, but there are moments when their poise slips, as seen in the photo below. During a public appearance, Queen Sofia of Spain tripped on the hem of her dress and fell to the ground. However, she quickly regained her composure and rose with regal dignity, brushing off her attire. Undeterred by the stumble, she continued with her evening, leaving a lasting impression of resilience and grace in the face of minor setbacks.
All Stuck Up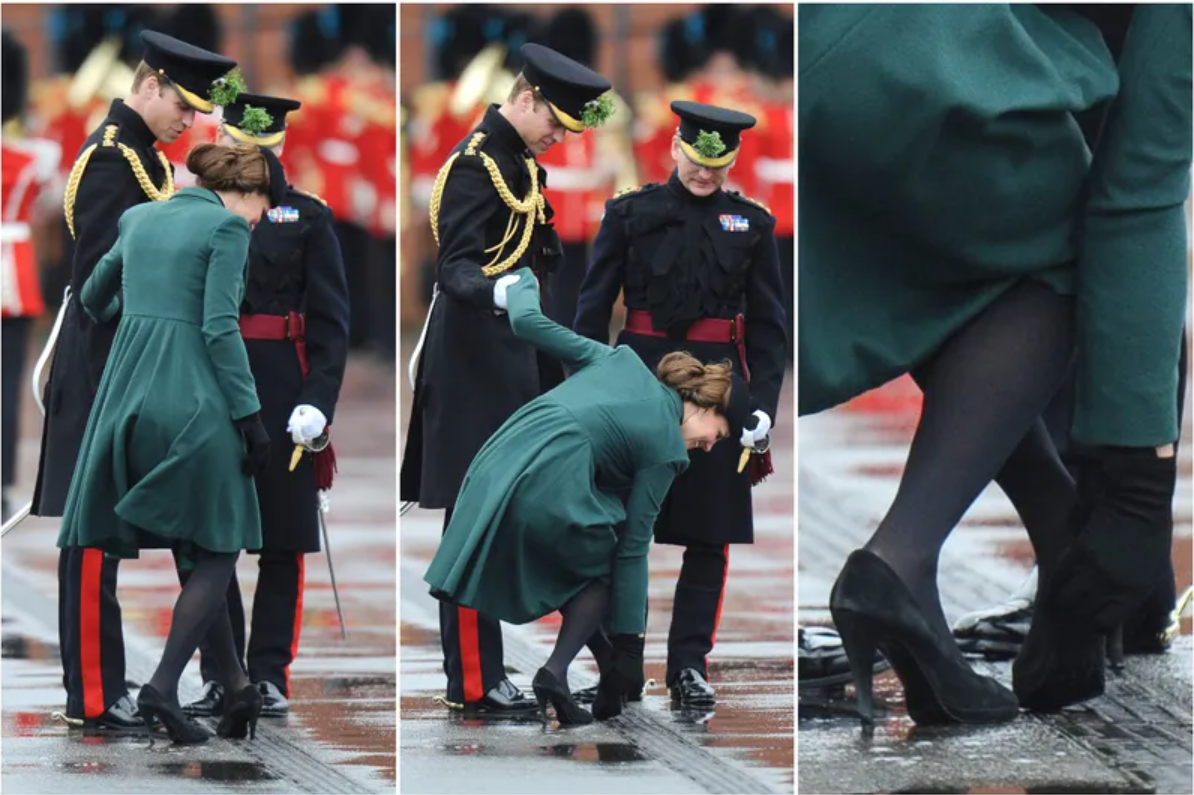 It's no surprise that royal women may develop calluses the size of Texas on their feet from constantly wearing heels for every occasion. These heels not only cause discomfort but can also pose risks, as demonstrated when a princess's heel got stuck in a drainage hole during the opening event of her non-profit rehabilitation treatment center. Luckily, her partner quickly came to the rescue, preventing a potential disaster. This incident serves as a reminder that unexpected challenges can happen to even the most poised and glamorous individuals. The support and presence of loved ones can make all the difference in navigating such situations with grace and dignity.
Nudes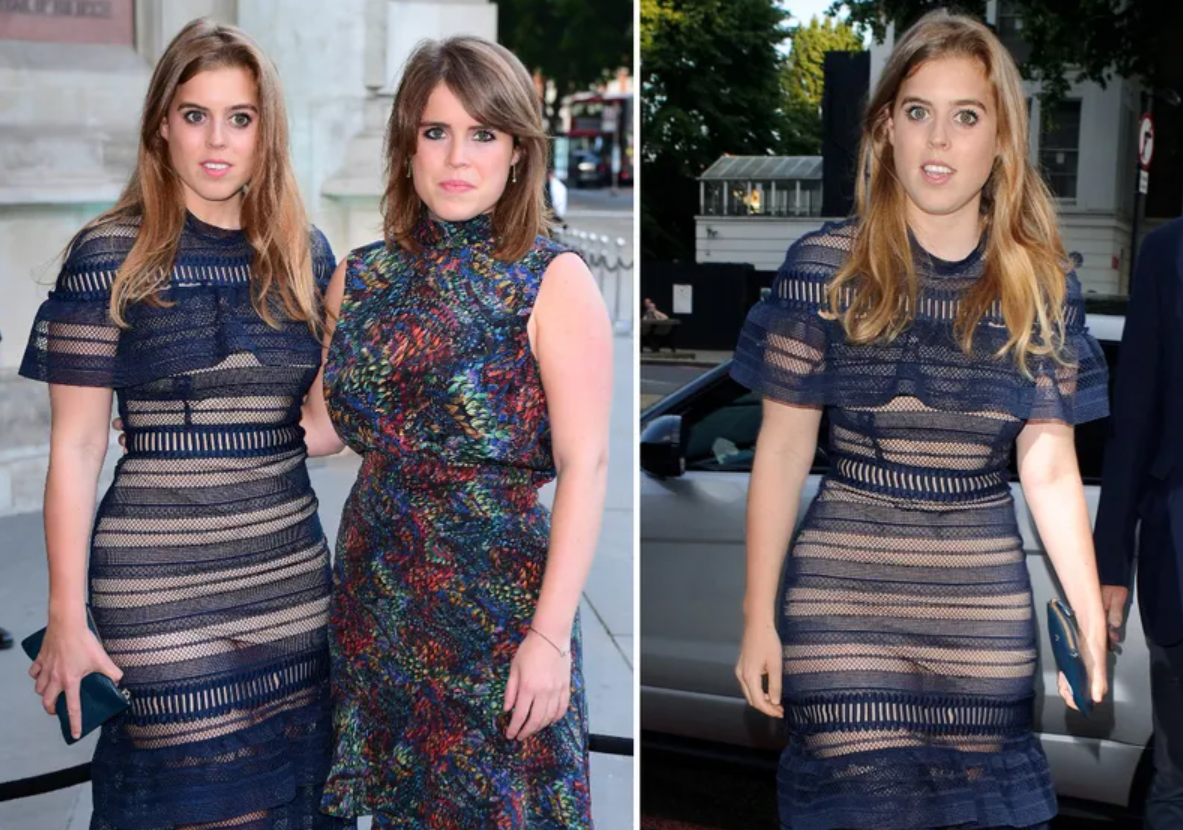 In 2017, Princess Beatrice co-hosted a party with her sister Eugenie, but unfortunately, her outfit malfunctioned and exposed more than she intended. The black lacy dress from Self-Portrait, a popular brand among royal women, had a nude lining that rode up and revealed her nude-colored undergarments. Perhaps a better design that secures the lining to the lace could prevent similar wardrobe malfunctions. Despite the mishap, the Princess still looked stunning in the lacy dress.
Peek-a-Boo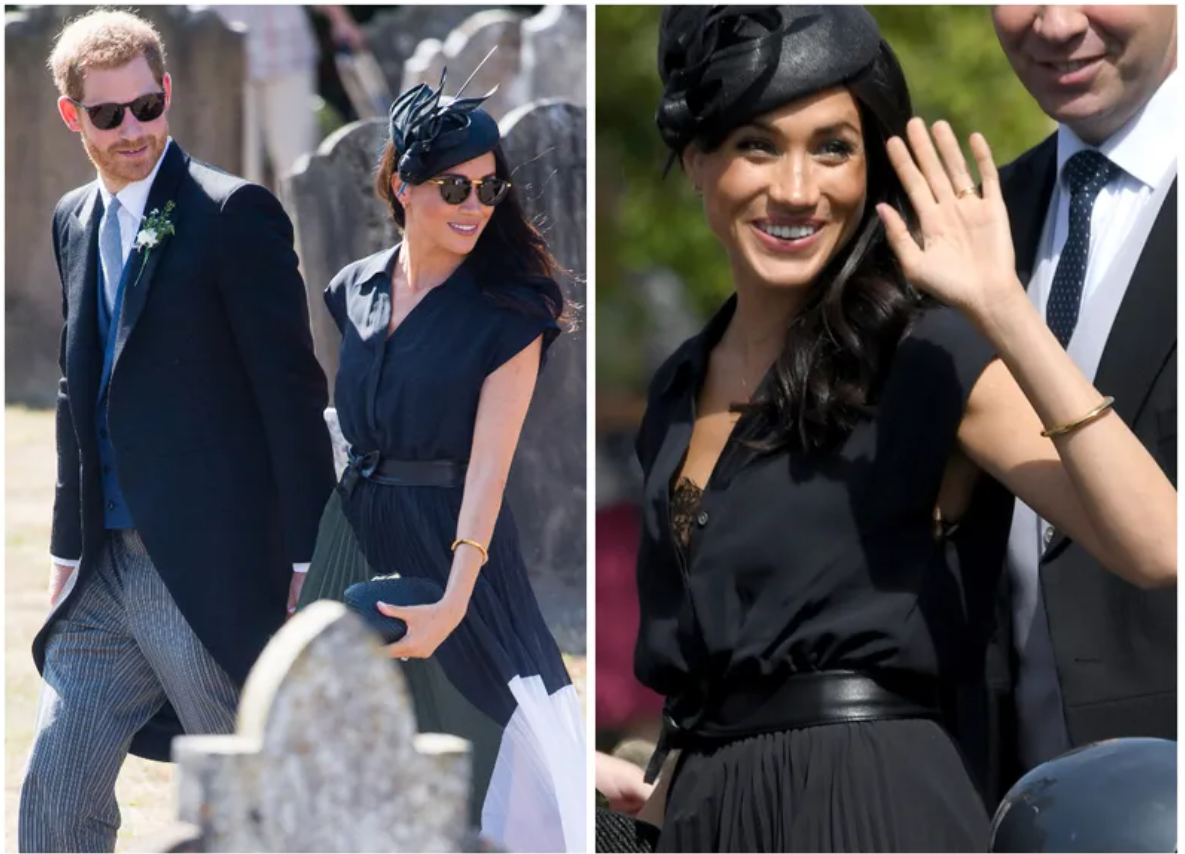 While leaving a friend's wedding in Frensham, Surrey, the former Duchess of Sussex unintentionally gave the cameras an unexpected moment to capture. It happened to be around her 37th birthday, and as the crowd sang a birthday song to her, a wardrobe malfunction occurred. She quickly adjusted her navy dress and carried on without any fuss. Some have speculated that such incidents could be intentional, although it was a risky move to make if it was indeed planned. Regardless, the duchess still looked elegant and graceful, even in the face of an unforeseen mishap.