-
Advertisement
These mind blowing images are the latest addition to the University of California San Diego. What you are looking at is a small cottage perched precariously on the edge of Jacobs Hall many stories in the air. The custom-built installation was the brain child of artist Do Ho Suh, who said after conceptualizing the highly complex project that he "never thought it would be realized." Happily he was mistaken: the building is now a reality, jutting out 100 feet in the air from the corner of its cement host buildings rooftop at a disconcertingly canted angle.
-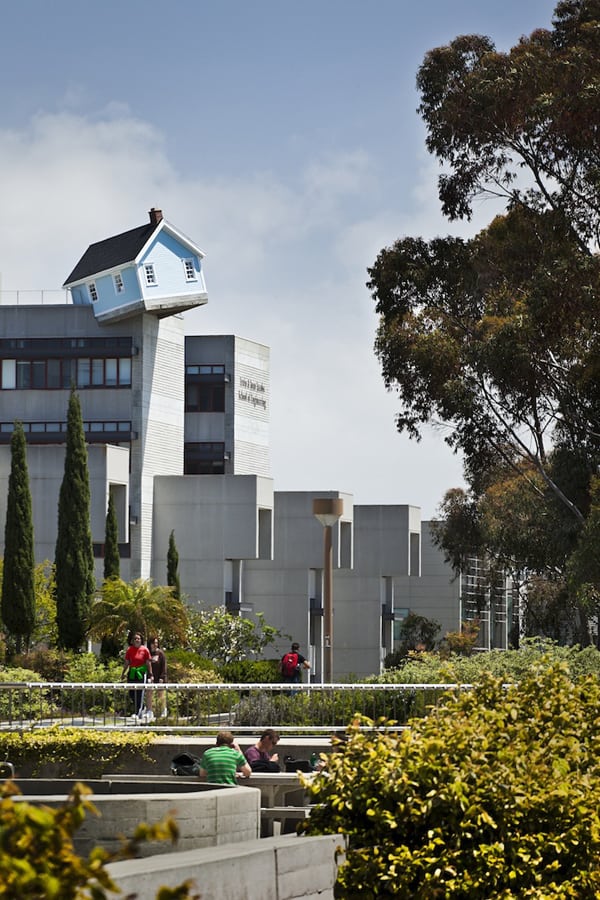 Advertisement
The house is an art project by Do Ho Suh and is entitles "Fallen Star"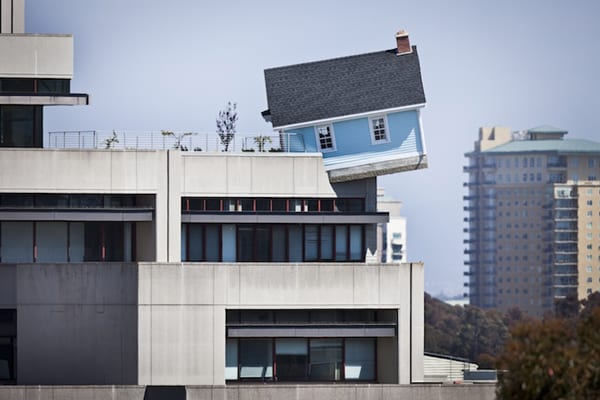 The house juts out appearing as if it has been dumped on top of the tower building in a tornado.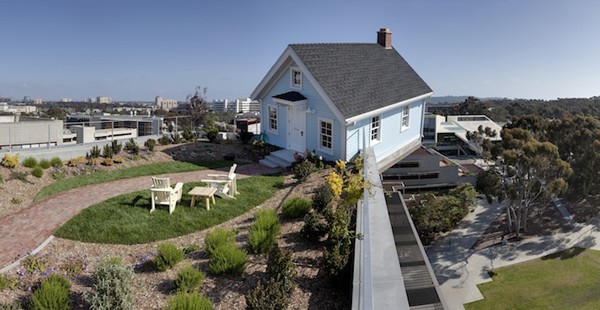 The ouse is also fully furnished inside with a little garden outside.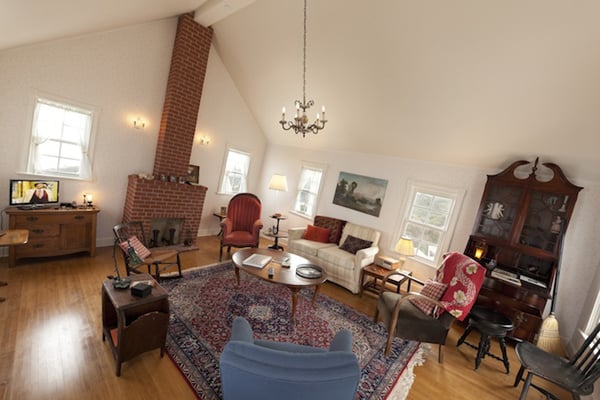 From the street you can really get an idea of the craziness of the house.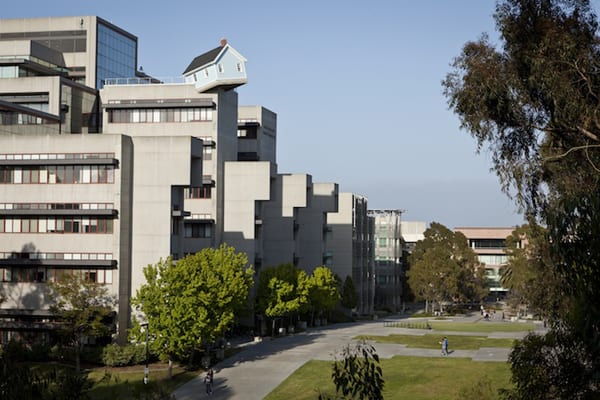 From the street, it appears as if the house actually defies gravity.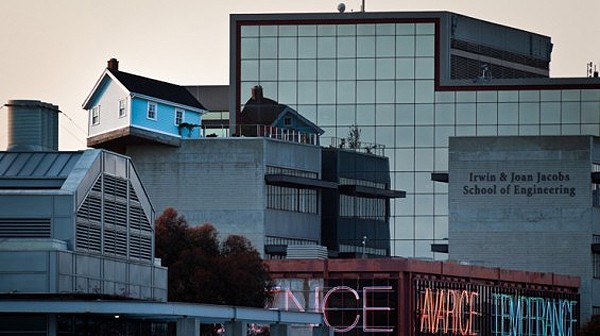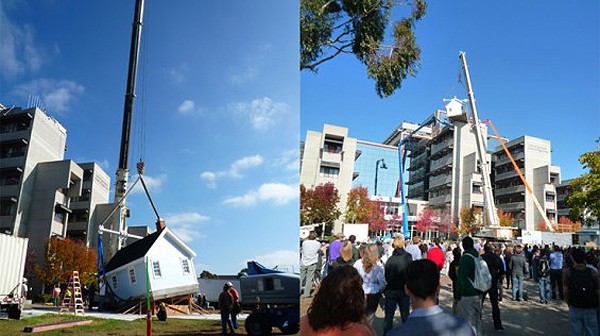 I hope you enjoyed this break from the usual chat and advice on relationships. It is off topic but really amazed us.
Advertisement