-
Advertisement
You may have read the story we ran last week about Kendall Jones. She is a keen hunter who goes out on safari to hunt down exotic animals.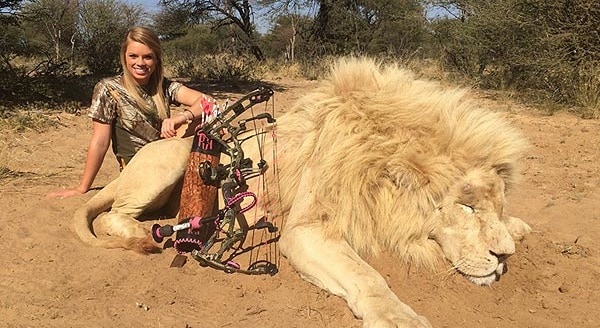 There was a huge uproar on Facebook and other social media sites last week and into this week with a petition trying to get Facebook to remove these photos from her page. They initially ignored the requests but have today removed them. They state that she was in breach of Facebook rules that forbid "graphic images shared for sadistic effect or to celebrate or glorify violence". They went on to say the Texas Tech cheerleader's photos of dead rhinos, lions, elephants and leopards violate its policies regarding endangered species.
The online petition to get the photos taken down amassed over 300k signatures, however Facebook have come out saying the number of requests they get does not affect their decision to keep up or take down images. The images have now disappeared from Kendals' page which leads us to believe Facebook removed them.
Kendall had always relentlessly responded to her advisories telling them her efforts lead and help with conservation and that the numbers of these animals actually increases each year as more are bred for the hunters.
Advertisement
Right after the photos were removed, Jones also reposted the below montage of images created by Fox News which has also since disappeared off her profile.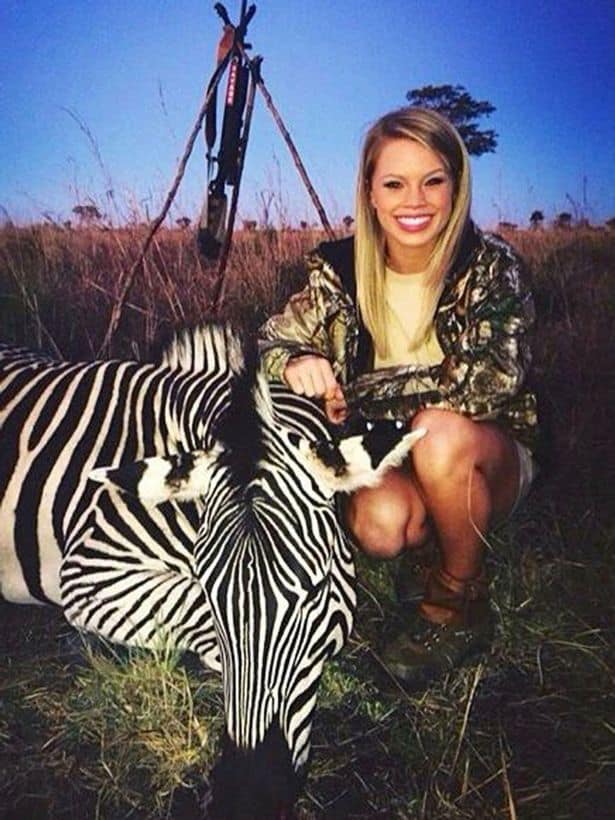 A spokesman for the website told Mashable: "We remove reported content that promotes poaching of endangered species, the sale of animals for organized fight or content that includes extreme acts of animal abuse."
-
Advertisement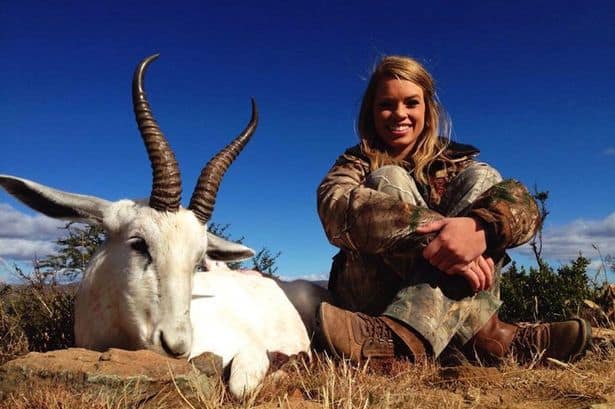 A recent update by Jones in response to the removal of images reads "This is a conservation effort to assure that they never do become extinct. Roosevelt was a hunter too, right? He killed the same species that hunters now chase today under a mound of anti-hunting pressure.
Yet, how can it be possible that someone can love the earth, and take from the Earth in the name of conservation? For some folks, they'll never understand. For the rest of us…we were born that way. God Bless Teddy."
She continues to receive negative comments on her posts though.
One user, Richard Higgins, said: "Don't bother arguing with those who received their education on wildlife by watching animated Disney movies."
Advertisement
Another, Lindsey Bofinger, said: "If she wants to kill things, why doesn't she join the military so she can see how it feels to shoot at something that shoots back?"
H/T: Huffington Post, Photo Courtesy: Facebook