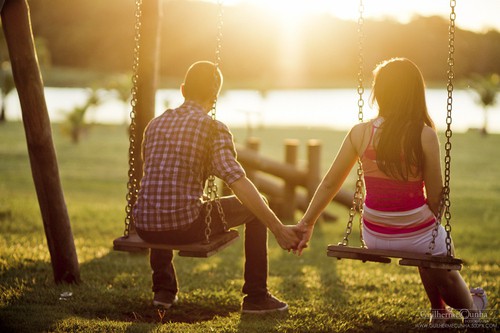 Advertisement
First of all let's be very clear about this article. PROCEED WITH CAUTION. The only way you will actually benefit from this article is if you have actually gone through some hurtful stuff and it has dragged you down to the dirt and you are ready to dust yourself off.
I myself was in a real nasty relationship that just did not end well. I was dragged through the dirt and did not dust myself off very well. At least at first. Then I realized one day that my self worth is so much more important that any guys ability to inflict some sort of pain on my soul. The best you can do in this type of situation is to physically distance yourself from whom ever the nasty culprit is and spend time collecting yourself back to reality. You see when you are paired with someone it is not just a physical connection  that is made but also a spiritual connection (soul ties).
-
Advertisement
Now let's be clear about this though; distancing yourself is not a cure all fix it up and move on type of move. In order for you to be back to normal mode you must break those soul ties and straighten yourself out. You can do this in many different ways, whether it be spiritually (church), mentally (declaring it yourself) and also by forgiving them of anything that may have caused hurt to you. I know that this might sound crazy but if you do this little thing you will be amazed at the results you get. Once this is done you can move on from the wreckage that was left behind.
What are soul ties anyway?
Soul ties are something that happens when two people become one and their souls actually become one. I know you are probably thinking that this is more for something like marriage or something but you're wrong. If fact the moment you choose to be with that  person and sleep with them you signed the contract and made it happen. We can all attest to this. Have you ever had your lover thinking the same thing as you? Like you are thinking about getting pizza for dinner and then 5 minutes later your lover asks you if you want pizza? I know that has happened to me! Kind freaky if you think about it but also how lovely it can be in a healthy relationship!
-
Some steps you can take to help:
1. Scan yourself and see if you carry any bitterness or unforgiveness. If so make yourself forgive!!
Advertisement
2. Distance Yourself.
3. Get around some good friends that are positive!
4. Be careful not to talk crap about them because you are actually creating the tie again by thinking about them and speaking bad towards them.
Advertisement
5. Most importantly learn to love yourself more and be careful who you pair yourself with!