-
Advertisement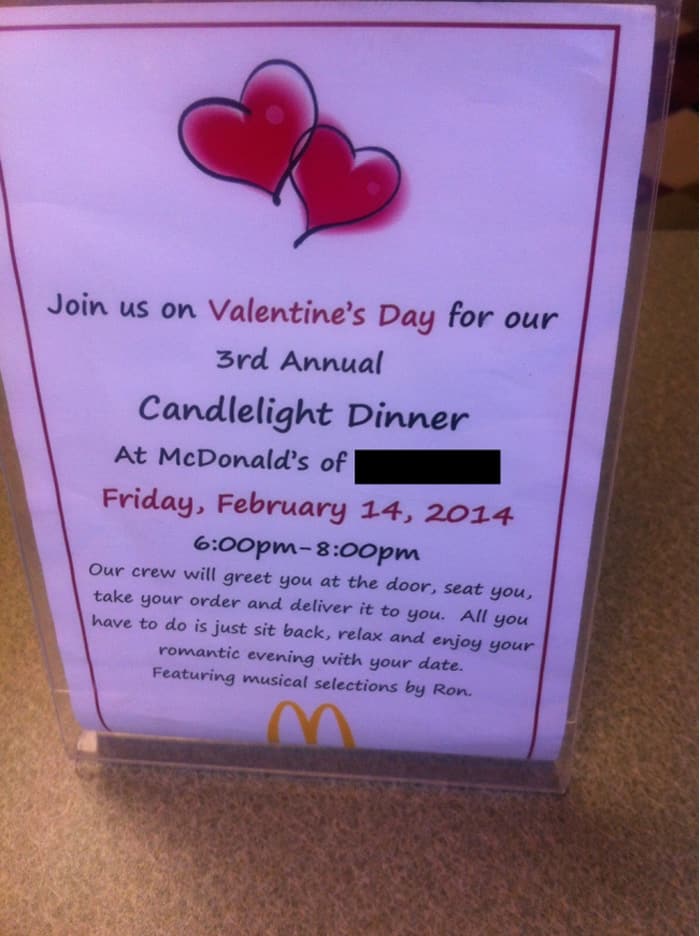 And people say romance is dead. This image was posted on Reddit after one of their members visited a McDonalds and saw this tempting offer on the table.
Who said romance was dead? Or entrepreneurial spirit for that matter, judging from this advert for a Valentine's Day dinner at a McDonald's.
Not only will you and your date be able to share a Happy Meal in the slightly restrictive dinner timeslot of 6pm to 8pm, but you will also be greeted at the door and enjoy some rare fast food table service.
Advertisement
-
'All you have to do is just sit back, relax, and enjoy your romantic evening with your date,' the sign says before closing with the awesome ine – 'Featuring musical selections by Ron.'
Originally the Reddit user didn't want to say which McDonalds it was but eventually came out and said it was an outlet in Southport in North Carolina, in the US.
Would you be happy to go to McDonalds on a Valentines date?
Advertisement